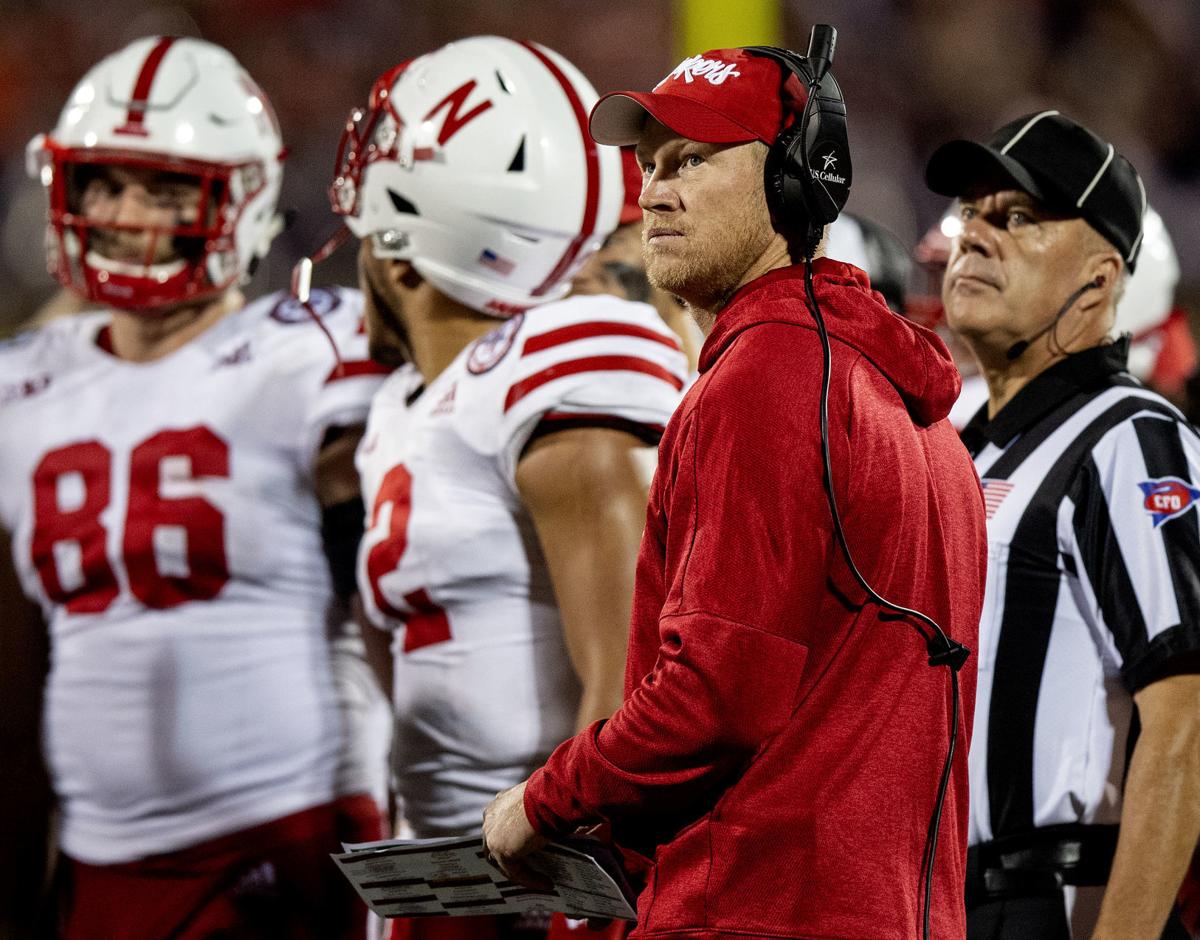 The state bill, which goes into effect in January of 2023, could potentially be the next major battlefront as the NCAA continues to defend its amateurism model. 
Monday afternoon, Nebraska football coach Scott Frost and volleyball coach John Cook each weighed in. 
"That's awfully political and I don't want to get into it too much, I just hope at the end of the day that college football and college athletics survive in a way that allows opportunities for all students that want to compete to compete," Frost said. "I think there's obviously some points that could be made for athletes being compensated for all the work they put in, but I hope it doesn't destroy opportunities and competitive balance and other things that make our sports fun to watch and what they are. 
"It's a slippery slope and I hope there are smart people that can navigate it so it ends up in a good place." 
Steve Sipple and Parker Gabriel give the highlights of the Monday press conference with Scott Frost and Nebraska football players on Sept. 30, 2019.
You have free articles remaining.
Frost said he doesn't think a model that includes compensation for only football players or a subset of the most profitable sports will work. 
"One thing you have to be smart about is if you start paying players, there's only so much money to go around, and people see the new ($155 million) facility we're building and the things that schools have and think there must be money, and there is, but once you start paying a football player, you have to pay every student-athlete," Frost said. "That's an awfully big drain on a budget depending on how much is paid.
"I'm not sure there's a lot of places that can afford that kind of commitment, and I think it really puts the fabric of where college athletics are right now in a precarious position." 
Cook took a similar position, saying it could cause "chaos" for sports like volleyball. 
"You guys all think it's about football and basketball, but we're going to have to deal with it with volleyball here, at least, with this likeness and using player's names," he said. "These guys have brands, you know. The last I read Lexi Sun had more followers than (NU quarterback) Adrian (Martinez)."
"I think nobody even worries about women's sports on this, it's all about the men," Cook continued. "But for (volleyball players) I think it's going to create chaos and be really hard to police and we'll probably have to triple our compliance office. I just think it's going to open a can of worms. But I'm not a lawyer. These are amateurs and I think they get a lot, but I'm not a lawyer."
Head volleyball coach John Cook talks about the road wins against Illinois and Northwestern and the upcoming game against Rutgers on Sept. 30, 2019.