Nebraska and Oklahoma will be meeting on the football field for the 87th time at 11 a.m. Saturday in Norman, Oklahoma.
The previous 86 meetings made up one of the greatest rivalries in college sports. They also produced some of the greatest moments in college football. We somehow got the list down to 12.
In no particular order (though there is a clear No. 1 for Husker fans), here are 12 moments that defined the rivalry.
Black 41 Flash Reverse
Rankings: Nebraska (2), Oklahoma (3).
If you root for the Big Red, you know exactly what play we're talking about.
With the Huskers clinging to a 13-10 lead in the fourth quarter, Eric Crouch pitched the ball to Thunder Collins, who flipped the ball to Mike Stuntz, who found a wide-open Crouch running toward South Stadium.
Crouch took it 63 yards to the house to put the game away. It was Crouch's Heisman Trophy moment (and he had some others, too … that run at Missouri!), and it helped put the Huskers in position for a run at the national title.
They said it: "I won't lie — I was nervous. But once I got the ball in my hand, it was just playing football." — Stuntz.
Lewis' parting gift
The site: Arlington, Texas.
Rankings: Oklahoma (10), Nebraska (13).
Nebraska was on its Big 12 farewell tour, and how fitting was this? The Huskers were meeting the rival Sooners with a conference title on the line.
Nebraska took a 17-0 lead and was on the verge of a 24-7 advantage in the second quarter before Sooner linebacker Travis Lewis changed everything.
His interception of Taylor Martinez in the end zone sapped all the momentum and the Sooners, aided by several Husker turnovers, outscored NU 16-3 the rest of the way.
They said it: "I was kind of baiting them into throwing at me, and he threw it." — Lewis.
It's on the carpet!
Rankings: Oklahoma (1), Nebraska (4).
Nebraska ended six years of frustration, and it came courtesy of six lost Oklahoma fumbles.
None was bigger than Billy Sims' fumble at the Nebraska 3-yard line with 3:27 remaining. 
Sims, the nation's leading rusher, turned the corner, but NU safety Jeff Hansen delivered a big pop, the ball came out and Jim Pillen pounced on it.
A couple of key runs and an Oklahoma personal foul penalty helped the Huskers run out the clock.
It was Tom Osborne's first win against the Sooners.
They said it: "The key to beating Oklahoma is having a better team than they do. I think these were pretty evenly matched teams out there today. This is as good a football team as we've had here in a long, long time." — Osborne.
Game 'Buster'
Rankings: Nebraska (4), Oklahoma (9).
NU could taste victory after Jeff Quinn plunged into the end zone to give the Huskers a 17-14 with 3:16 remaining.
But Osborne knew it wasn't over. "(I) told them to get ready to score again," Osborne said of his offense. "Oklahoma has the potential to score quickly."
That's because the Sooners had freshman Buster Rhymes.
The big running back took a pitch from J.C. Watts and galloped 43 yards along the Oklahoma sideline. OU scored five players later to take the lead for good.
They said it: "That's what can happen when you get the ball pitched to a great back, I mean, a great speed back." — OU coach Barry Switzer.
Bell rings early
Rankings: Nebraska (7), Oklahoma (9).
It wasn't the prettiest game of the series. Far from it.
But on a cold, wet and gray day in Norman, all Nebraska needed was one pretty drive.
The hands of Richard Bell made it happen. The wingback hauled in a 30-yard pass on third-and-13 in Sooner territory. Steve Taylor scored from a yard out to cap the game's only touchdown drive.
Nebraska's defense needs a mention here. It held an OU wishbone attack to 98 rushing yards, and OU failed to score a touchdown in the series for the first time since 1942.
This was also Switzer's final game in the series.
They said it: "If anyone had told me before the game we would hold Nebraska to seven points, I would have said we would win the game. On the other hand, if anyone had told me we would score only three points, I would have said they would beat the hell out of us." — Switzer.
Stuff and OUch!
Rankings: Nebraska (1), Oklahoma (4).
Maybe Osborne didn't want to settle for a potential tie. Maybe three missed field goals earlier in the game made it an easy call.
But with his Huskers trailing 10-7 with less than 6 minutes remaining, and the ball just inches from the goal line, Osborne made the call to go for it.
NU's Jeff Smith took a pitch, but was met by OU cornerback Brian Hall, who avoided a block and dropped Smith for a loss.
It wasn't the first time in the game the Huskers came up empty deep in OU territory, but Hall's stop came at the biggest moment and it halted NU's 27-conference game win streak.
They said it: "You saw something you don't see maybe once in a lifetime. They put that thing down there twice and said 'Stop us.' We stopped the No. 1 team in the nation twice." — Switzer.
A Halloween treat for the ages
Rankings: Oklahoma (19), Nebraska (NR).
The headline in the next day's paper (HOW THE MIGHTY ARE FALLEN!) said it all. Jubilation followed after Nebraska, for the first time in 17 tries, knocked off the Sooners, ending OU's 74-game conference winning streak in the process.
Nebraska had critical plays all day — LeRoy Zentic's punt return for TD and Don Olson's fumble recovery — but none bigger than Ron Meade's interception in the end zone in the final minute.
It was NU's first win against OU since 1942 and Bud Wilkinson's first league loss as the Sooners' head man.
They said it: "There will be no school Monday." — Nebraska Chancellor Clifford Hardin to the crowd after the game.
Running past No. 1
Rankings: Nebraska (1), Oklahoma (2).
It was labeled the Game of the Century II, and more than 900 media credentials were issued for the game. A record crowd also was on hand.
No, it didn't live up to the first Game of the Century. It was more of a clinic put on by the Sooners, offensively and defensively.
A year after Keith Jackson broke the hearts of Husker fans, Patrick Collins tugged at them some more.
Late in the third quarter, backup QB Charles Thompson pitched the ball to Collins, who turned the left corner, shook off some arm tackles and jetted 65 yards for a touchdown to break a 7-7 tie.
They said it: "Charles made the read and the pitch, and then it's my job to turn upfield. I felt a guy grab my back but I just ran." — Collins.
A somber day
Rankings: Oklahoma (6), Nebraska (10).
This game is most notable because it was played one day after the assassination of President John F. Kennedy. School officials talked about not playing it.
The other Big Eight games were called off, but a TV crew, thousands of fans and Orange Bowl officials were already in Lincoln, and OU had a game the following week. After two hours of deliberation, the Nebraska Board of Regents decided to move forward with the game. 
In a span of 32 seconds, Nebraska took full control of the game. A David Theisen interception set up Kent McCloughan's 2-yard touchdown. Moments later, Nebraska added to its lead on Fred Duda's score, which was set up by a McCloughan interception.
They said it: "The Board of Regents of the University of Nebraska, deeply sorrowful about the death of President Kennedy, believes the people of Nebraska wish to have the Nebraska-Oklahoma game played as scheduled. This will be done." — Nebraska news release.
One-hand act
Rankings: Oklahoma (3), Nebraska (5).
Despite the uniform faux pas (Nebraska wore all red), all was going well for the scarlet and cream. Nebraska was up 17-7 early in the fourth quarter.
But the Sooners rallied, and quickly silenced the 76,000 fans in attendance.
Facing third-and-long with seconds remaining, Jamelle Holieway delivered a strike to tight end Keith Jackson, who caught the ball with one hand and rumbled to the NU 14-yard line with 9 seconds remaining. OU completed the comeback with Tim Lasher's 31-yard field goal with 6 seconds left.
Behind the sure hands, er, hand, of Jackson, OU won another Big Eight title.
Final: Oklahoma 20, Nebraska 17.
They said it: "We weren't hurting just for ourselves. We were hurting for each other. I don't think I've ever been that emotional about a football game." — NU linebacker Kevin Parsons.
The Peacock strut
Rankings: Oklahoma (8), Nebraska (10).
There was no secret to what Oklahoma wanted to do on a football field. Run, run, run.
But on this day, the Sooners turned to its bag of tricks to rally from a 17-13 deficit with less than four minutes remaining.
On third-and-19, OU quarterback Dean Blevins passed to split end Steve Rhodes, who lateraled the ball to Elvis Peacock, who rumbled 32 yards to the NU 2-yard line. OU scored on the next play to take the lead with 38 seconds remaining.
The Sooners ran 51 plays in the game. Only two were passing plays and both were trick plays on the game-winning drive.
They said it: "This is the most disappointed any of us have been since I've been associated with Nebraska football." — Osborne.
Man, woman and child
Rankings: Nebraska (1), Oklahoma (2).
C'mon. What moment flashes into the minds of Husker fans over the age of 50 when they think of NU-OU?
You could make a list of 12 Husker-Sooner defining moments from this game alone, but none stand out more than Johnny Rodgers' electrifying 72-yard punt return in the first quarter.
The Jet's return set the tone for the game and produced arguably the greatest radio call — salute to Lyell Bremser — in Husker lore.
It wasn't the winning play in the Game of the Century — in fact, Rodgers had a critical third-down catch late in the fourth quarter — but you can't paint the portrait of Nebraska football or the Husker-Sooner rivalry without it.
They said it: "It just means volumes that it's been such a long period of time that has passed by, and people still give you credit for things that you've done in the past that have stood the test of time." — Rodgers, in recent interview with Associated Press.
The heartwarmers … and the heartbreakers in Nebraska football history
Heartwarmer: Nebraska 35, Oklahoma 31 (Nov. 25, 1971)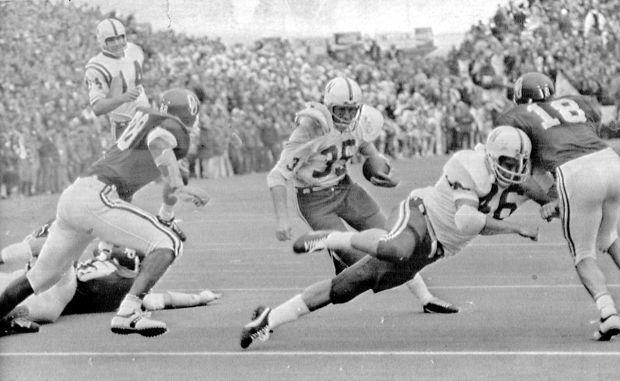 Heartwarmer: Nebraska 17, Oklahoma 14 (Nov. 11, 1978)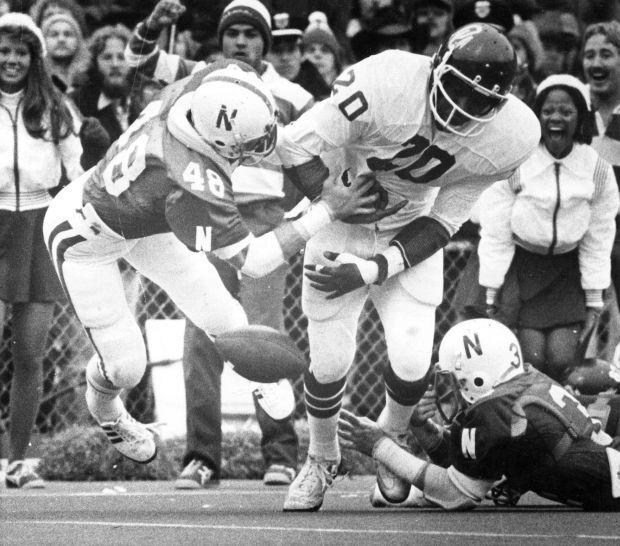 Heartwarmer: Nebraska 20, Oklahoma 10 | Oct. 27, 2001, Lincoln: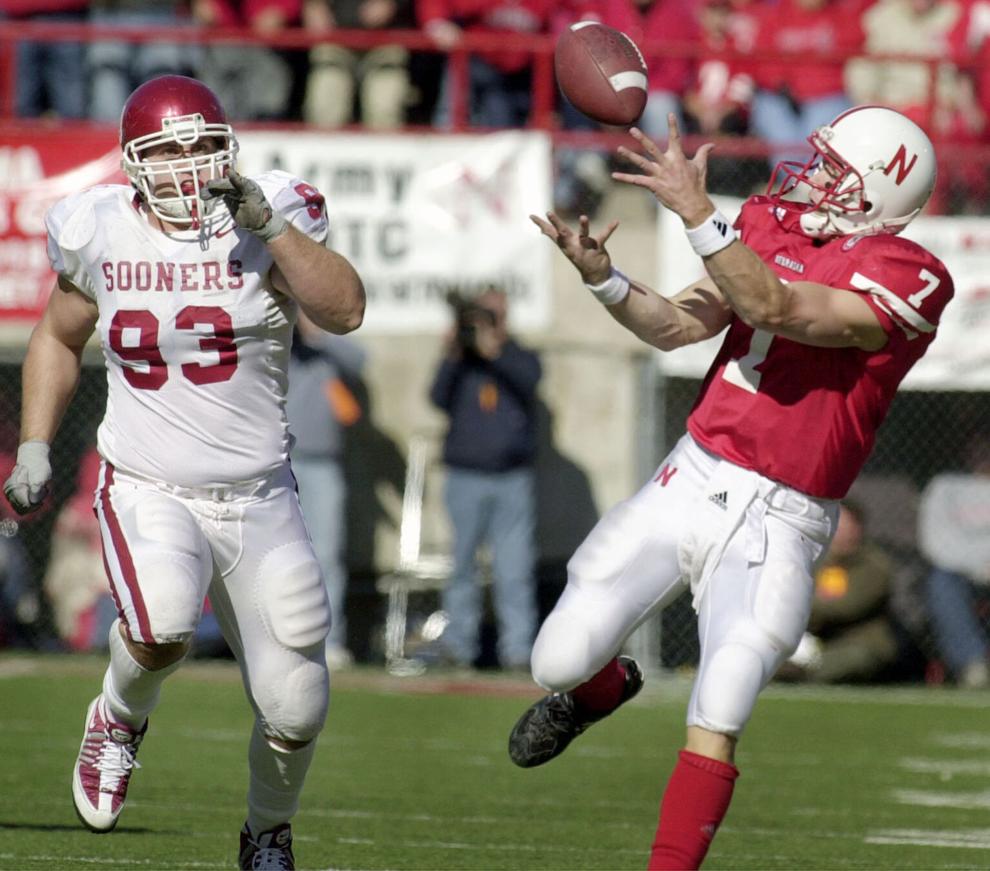 Heartwarmer: Nebraska 24, Colorado 7 | Oct. 29, 1994, Lincoln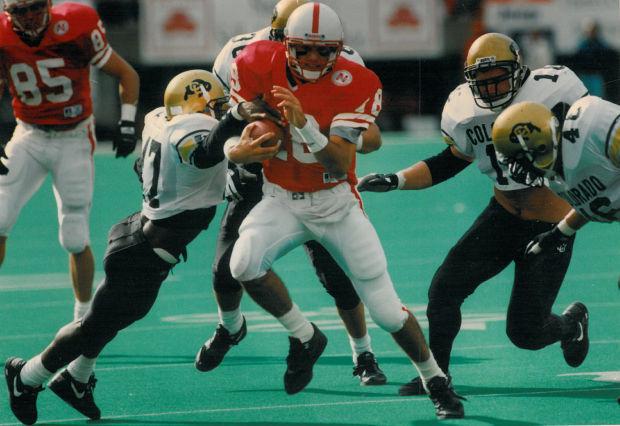 Heartwarmer: Nebraska 52, Colorado 7 | Oct. 31, 1992, Lincoln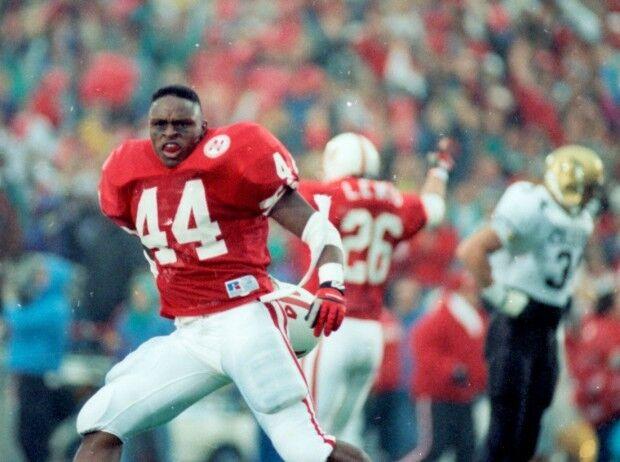 Heartbreaker: Nebraska 45, Missouri 38, OT | Nov. 8, 1997, Columbia, Missouri
Heartbreaker: Miami 31, Nebraska 30 | Jan. 2, 1984, Orange Bowl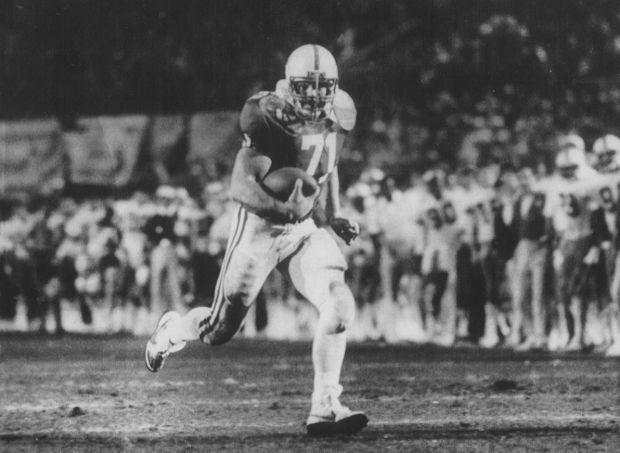 Heartbreaker: Florida State 18, Nebraska 16 | Jan. 1, 1994, Orange Bowl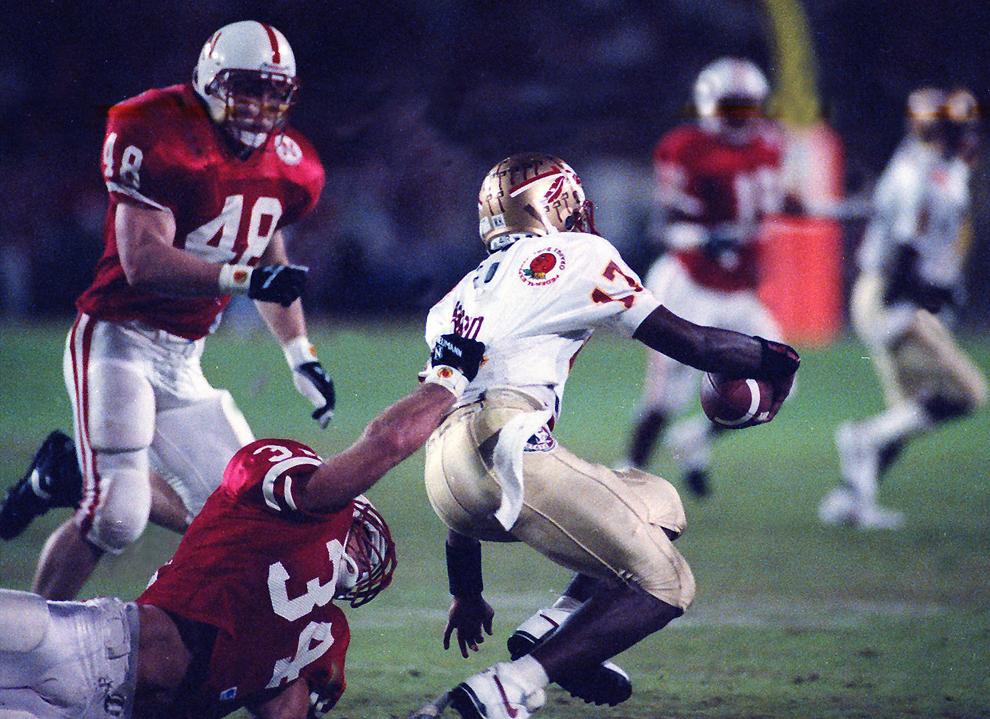 Heartbreaker: Missouri 35, Nebraska 31 | Nov. 18, 1978, Lincoln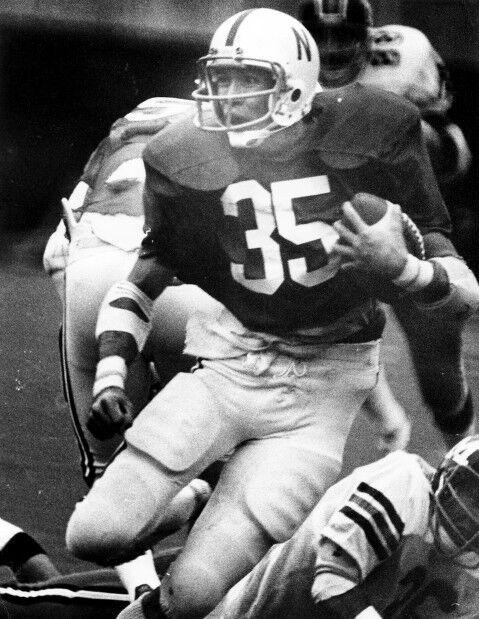 Heartbreaker: Texas 13, Nebraska 12 | Dec. 5, 2009, Big 12 Championship Game