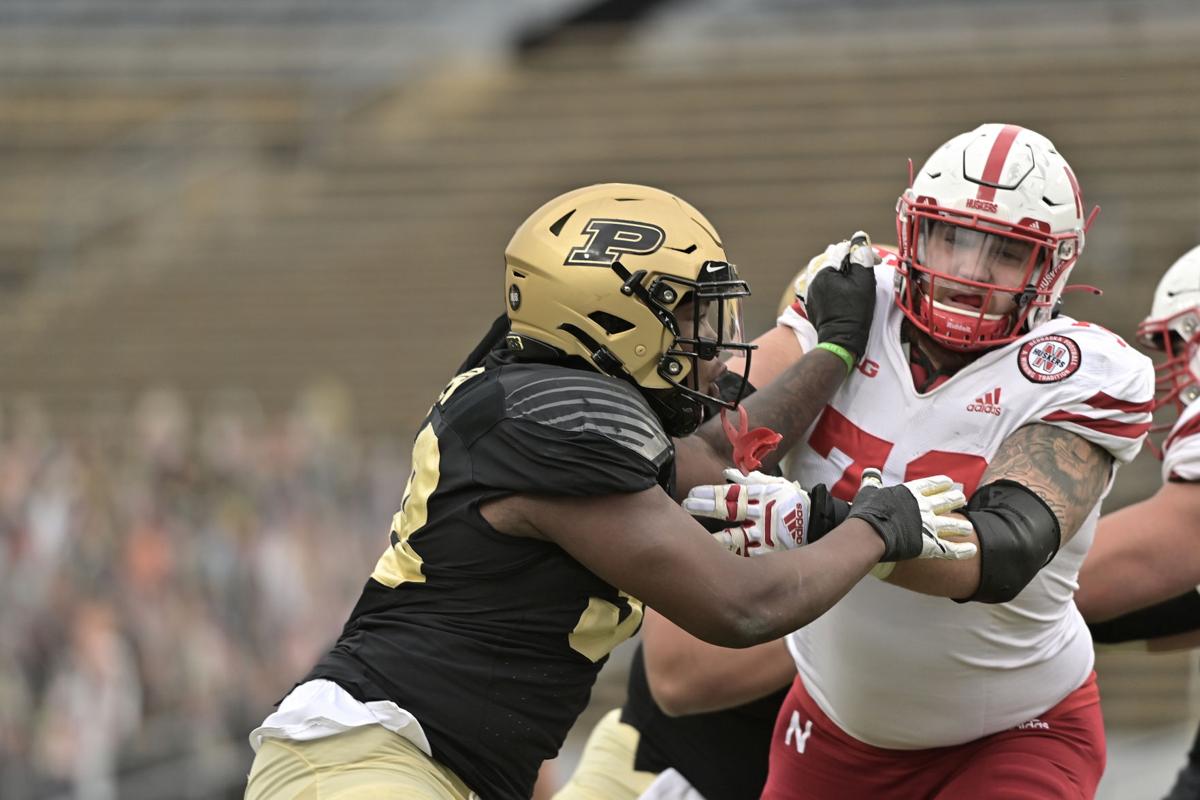 Brenden Jaimes gave Nebraska football fans some comments to ponder. 
In his Q&A with The Spun, the former Husker offensive tackle discusses a variety of subjects, including his experience at the Senior Bowl on Jan. 30 in Mobile, Alabama. 
A couple of comments in particular grabbed Nebraska fans' attention: 
The Spun: Was it tough adjusting to playing at an empty Memorial Stadium this past season?
BJ: For me personally, no. I prepare the same way I always prepare, whether there are fans in the stands or not. If you're not mentally and physically jacked up to play a football game at Nebraska, like if you need fans to get jacked up, you shouldn't be playing at Nebraska. I think that has to do with the culture problems we've had there. As far as changes to preparation and mindset, there weren't really any for me. I was going to give my all every single play because nothing was guaranteed this past season. I just wanted to make the most out of every opportunity.
The Spun: You mentioned culture problems. Is that something still lingering, or do you feel like Nebraska turned the corner this past season?
BJ: In my opinion, we didn't turn any corners really. It was another frustrating season with things not clicking, and a lot of that started in the offseason. Older guys like me, Adrian (Martinez) and Matt (Farniok) tried to get those things right, but it just never clicked for some of those guys. As frustrating as it was, we had to go out there and continue practicing on Monday and get ready for a game each week. We did the best we could with the guys we had, but it just wasn't enough.
Nebraska finished the season 3-5, capped by a 28-21 win Dec. 18 at Rutgers. Jaimes, a four-year starter, opted out of that game to prepare for the NFL Draft. Farniok and Martinez were captains. Jaimes wasn't.
A few questions arise from Jaimes' comments about "culture problems": When he says "some of those guys," you wonder to whom he refers. It's really impossible to say.
His comments suggest frustration — understandable, of course — and perhaps shine light on why Nebraska elected to bypass the bowl season. Note that Jaimes said, "we had to go out there and continue practicing on Monday." 
The keyword is "had," as if it were a job as opposed to an opportunity. 
Let's be clear, though: A lot of Nebraska players wanted to play in a bowl game. But several didn't. Hence the decision to skip it. 
I say it all the time: Football is a demanding sport in numerous ways. It's a largely unforgiving sport. Much of the joy is the result of accomplishment. Remove the chances for significant accomplishment and it sometimes feels like, well, a job. 
A lot of Jaimes' comments are open to interpretation. It's a long offseason and there's not much going on at the moment. So have at it.