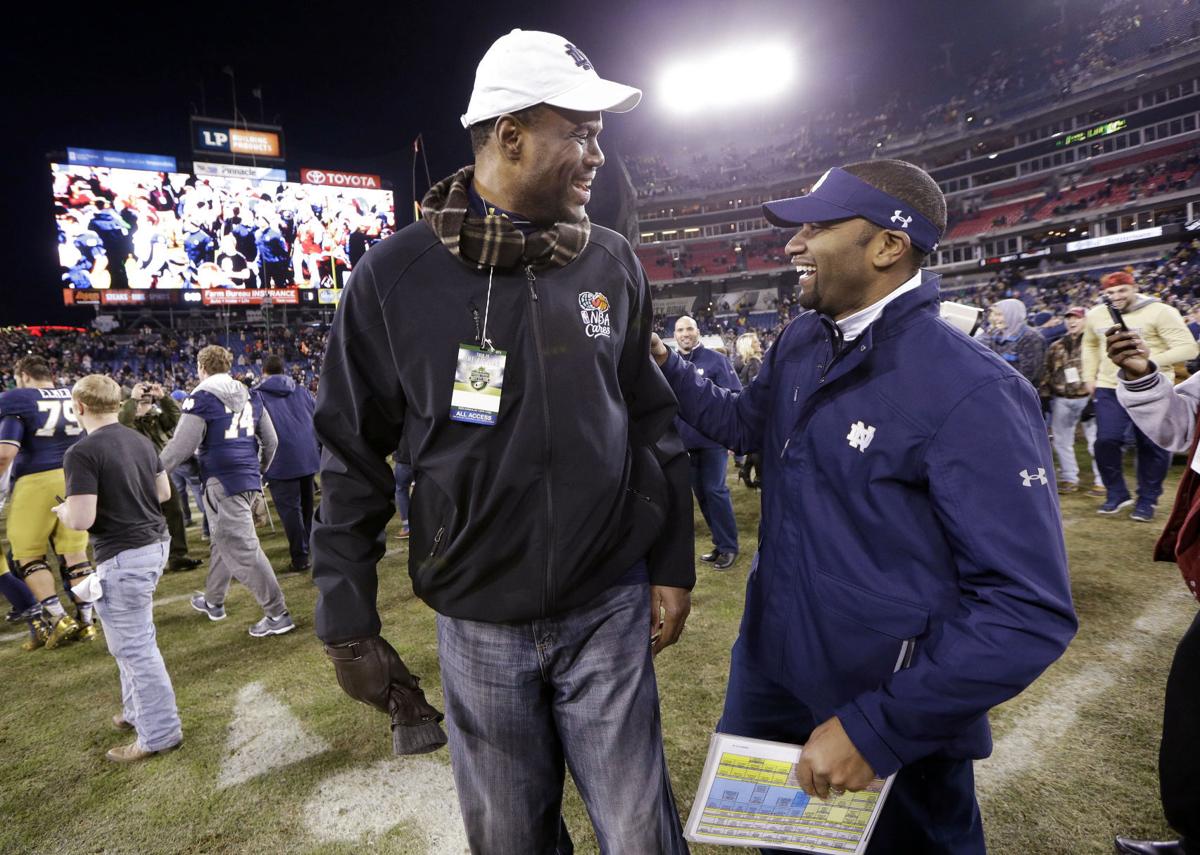 All indications are that former Notre Dame assistant Scott Booker is taking a role within the Husker football department, with one report saying he will serve as a special-teams analyst.
While no one at NU has confirmed that, Booker's Twitter page now has Memorial Stadium as a background and the Husker logo as his avatar. A few NU coaches are now following him on the social-media site.
Booker has spent the last seven years at Notre Dame — beginning as an intern, then coaching the ends and serving as special-teams coordinator the past five seasons. He worked alongside current NU defensive coordinator Bob Diaco and safeties coach Bob Elliott while in South Bend, Indiana. That included being part of Notre Dame's 12-0 regular season in 2012.
His time there ended in December after Notre Dame head coach Brian Kelly began revamping his staff following a 4-8 season. Special teams, among many things, dipped for the Irish last year.
Matt Fortuna, a reporter who previously covered Notre Dame football while Booker was there, was the one to tweet the coach would be a special-teams analyst at NU.
There are no full-time assistant openings on Mike Riley's staff right now. However, the NCAA Division I Council is supposed to vote in April on whether to approve a 10th full-time assistant coach for FBS programs. If approved, schools may not be allowed to add that coach until January  2018.
Tavita Thompson, currently in his third year coaching Nebraska's tight ends while working under the title of grad assistant, is believed to be a strong possibility for that spot if and when it becomes available.