Turner Gill, Liberty University's head football coach for the past seven seasons, announced Monday he is retiring from the profession, effective immediately.
A gifted option quarterback at Nebraska during the early 1980s, Gill was 47-35 at Liberty, a private school in Lynchburg, Virginia. In 2014, he led the program to its only Football Championship Subdivision playoff appearance. The Flames this season were 6-6 in their inaugural year of play in the Football Bowl Subdivision.
"It is with a heavy heart that I am announcing my retirement from coaching," the 56-year-old Gill said in a prepared statement. "In the summer of 2016, my wife Gayle was diagnosed with a heart condition. Both Gayle and I wanted to be here to help Liberty through their transition (to the FBS) and we are so glad to have done so. We have come to the realization that it is now time for me to step away."
Gill, who was fourth in the voting for the 1983 Heisman Trophy, also had stops as a head coach at Kansas (2010-11) and Buffalo (2006-09), where he was the Mid-American Conference Coach of the Year after leading the Bulls to the conference crown in 2008. His career head-coaching record is 72-84.
Liberty President Jerry Falwell Jr. on Monday told The News & Advance of Lynchburg that Gill was set to receive a multi-year contract extension. Gill was entering the final year of a five-year contract extension he signed after the 2014 campaign.
"This year proved that he was meant to be an FBS coach," Falwell said. "Some coaches excel at the lower level at FCS and others excel at the FBS level. If he stayed, he would have continued to be a great coach."
Gill was a longtime Nebraska assistant, most notably as a quarterbacks coach (1992-2003) but also as a receivers coach (2004). In December of 2004, he tearfully announced his resignation from then-Nebraska head coach Bill Callahan's staff, saying he wanted to become a head coach.
You have free articles remaining.
Nebraska fans of a certain age never will forget Gill's prowess as a player. As a sophomore in 1981, he took over for struggling starter Mark Mauer in the fourth week, and under Gill's direction, the Huskers rolled to their first outright Big Eight Conference crown under head coach Tom Osborne.
In 1983, Gill led one of the most explosive offensive attacks in college football history, as Nebraska averaged 52 points and 546.7 yards per game. The Huskers' national championship hopes ended with a failed two-point conversion attempt against Miami.
A native of Fort Worth, Texas, Gill has said he originally came to Nebraska because of "the vision of an outstanding leader, coach and Christian man named Tom Osborne. I came back to coach under him because of the same vision."
Reached Monday, Osborne was surprised by the news of Gill's retirement. Osborne spoke to Liberty's players and coaches this past summer.
Gill joined Osborne's full-time staff at Nebraska in 1992 after he served a short stint as a receivers coach at SMU.
"Of course, I was really excited about hiring him on our staff at Nebraska," Osborne said. "He was an excellent coach, good recruiter, good person, good role model and always very diligent.
"He's been a very important figure in my life — certainly as a great quarterback but also as a great coach."
Welcome home, Scott, 12/2/17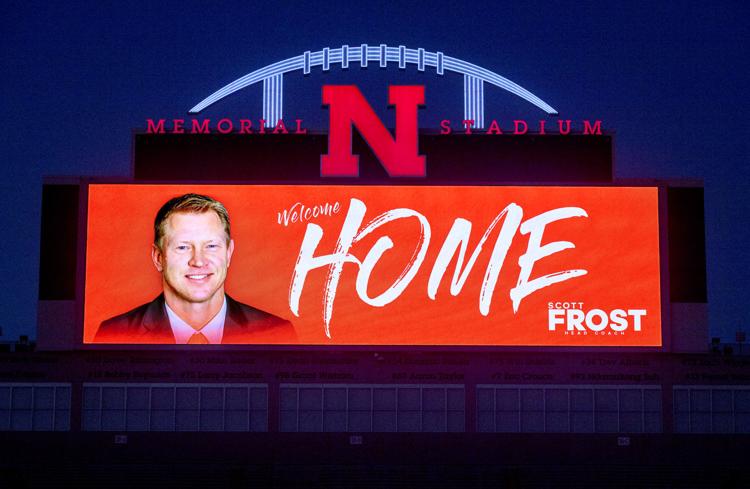 Frost tunnel walk, 12/3/17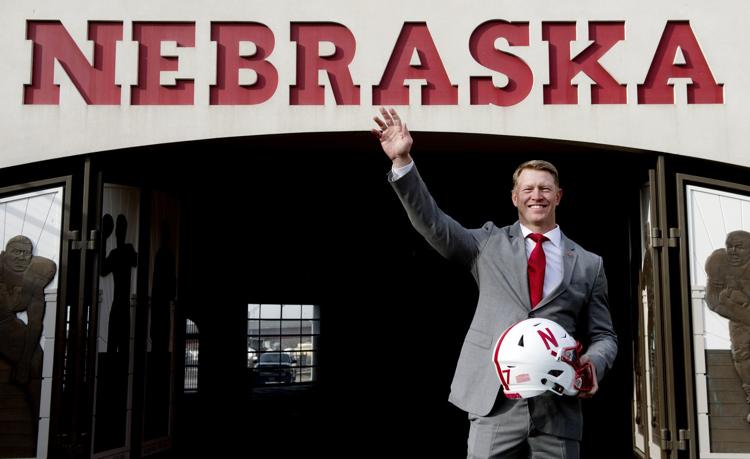 Scott Frost news conference, 12/3/17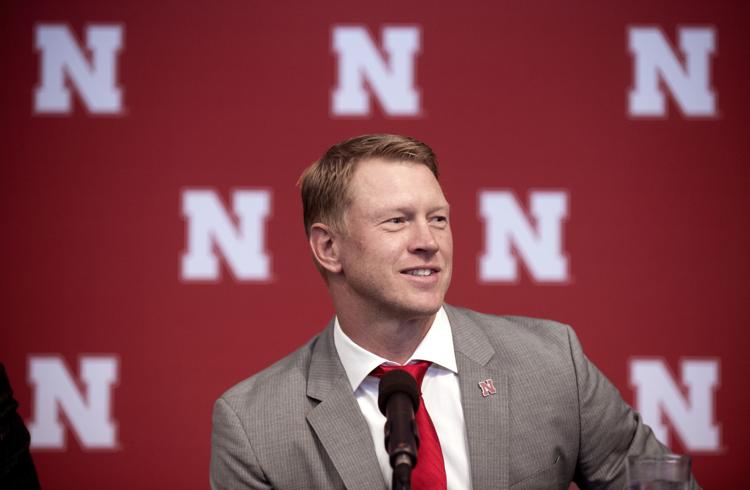 Scott Frost, 12/3/17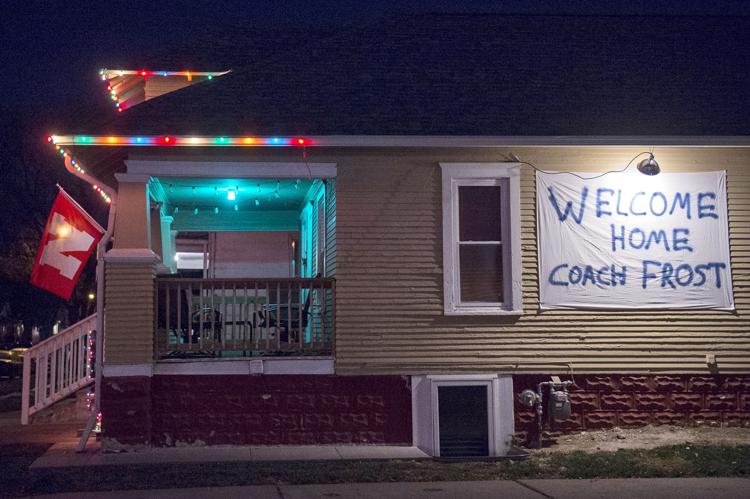 Scott Frost, 12/3/17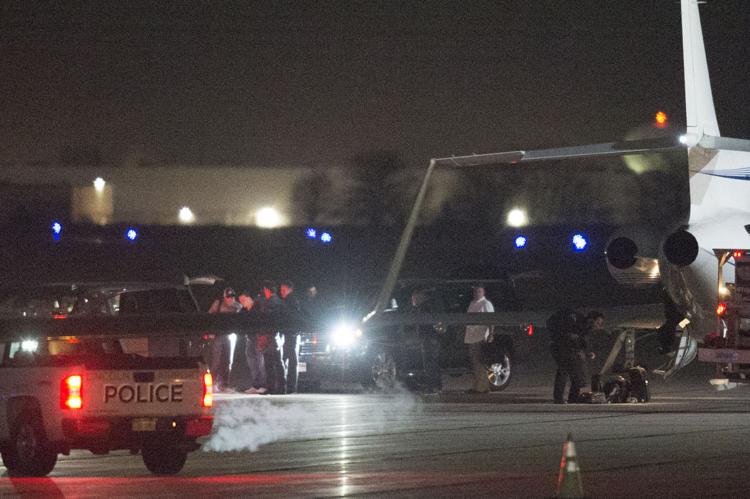 Scott Frost news conference, 12/3/17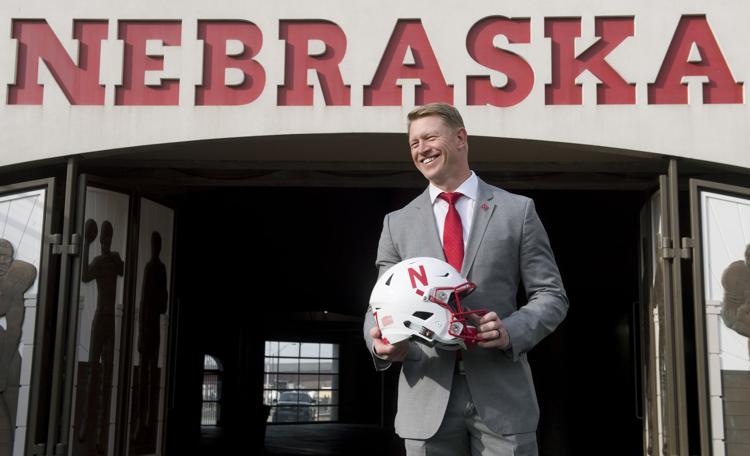 Scott Frost news conference, 12/3/17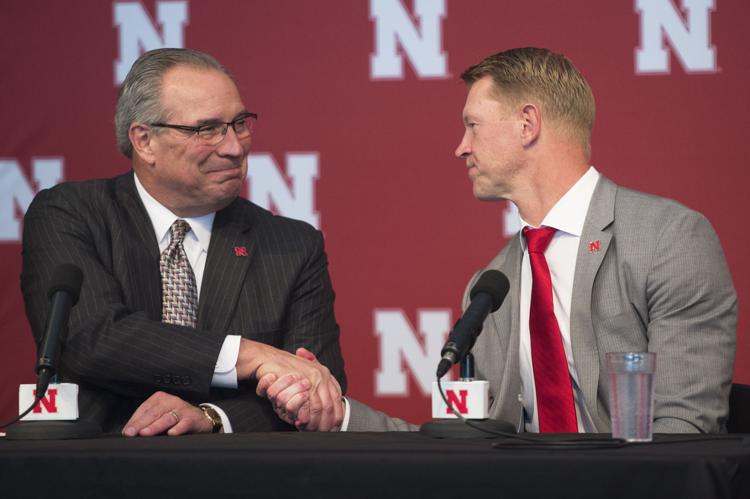 Scott Frost news conference, 12/3/17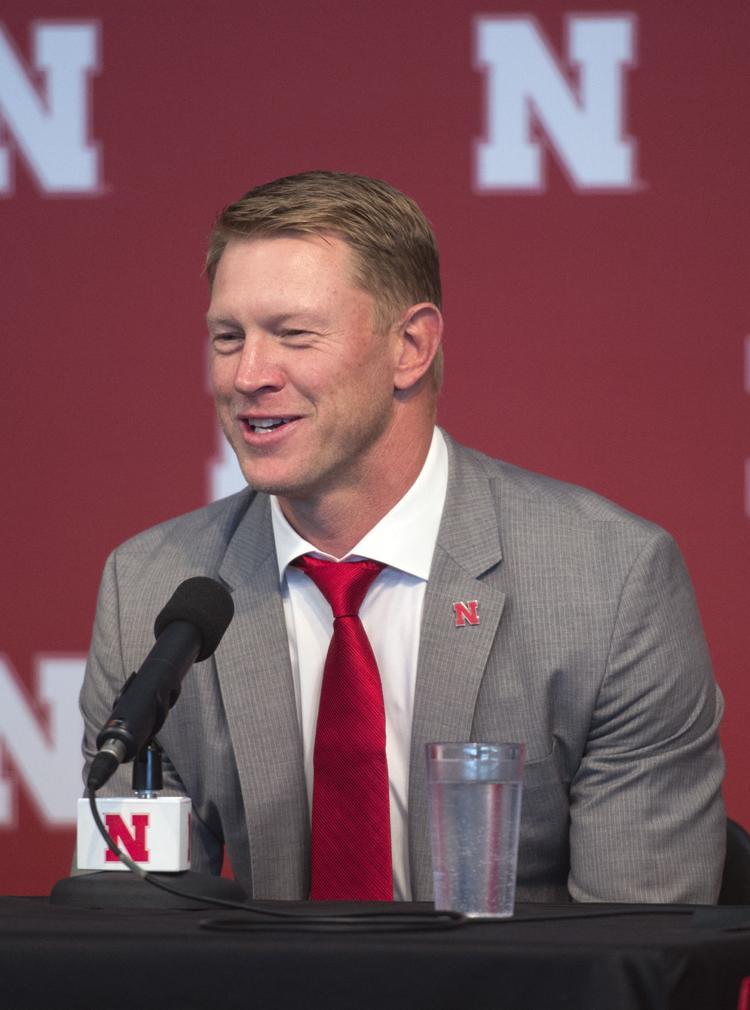 Scott Frost news conference, 12/3/17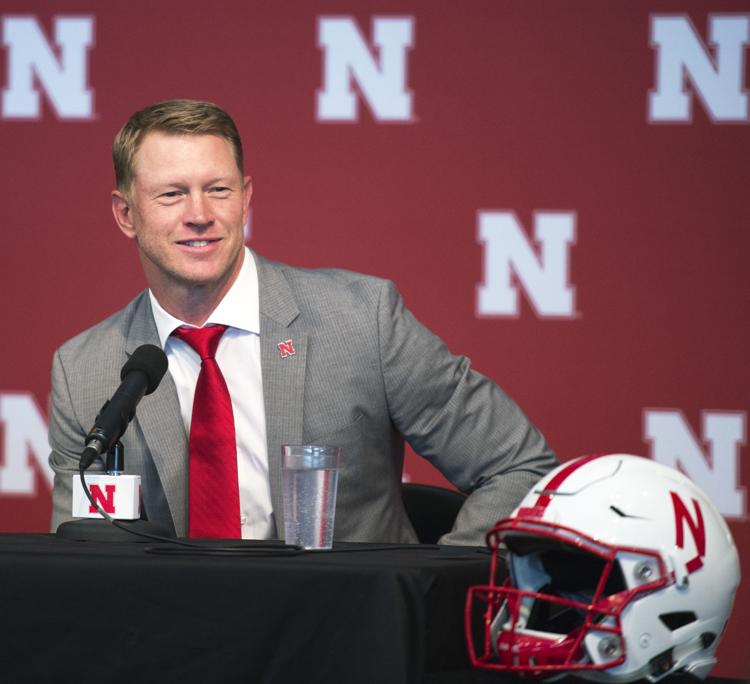 Scott Frost news conference, 12/3/17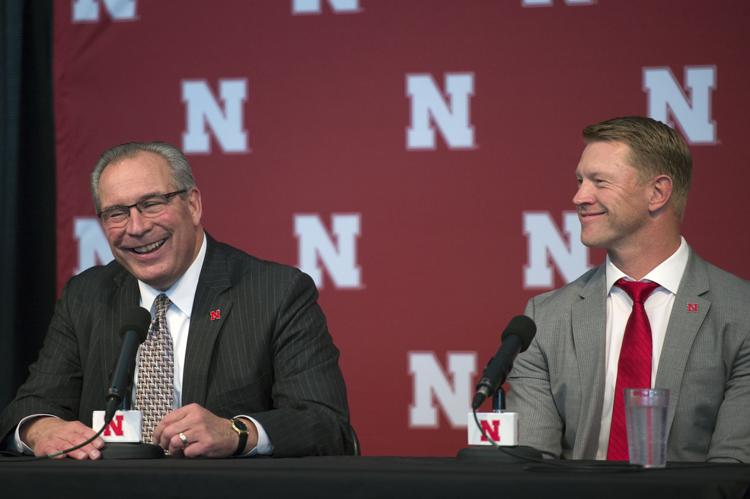 Scott Frost news conference, 12/3/17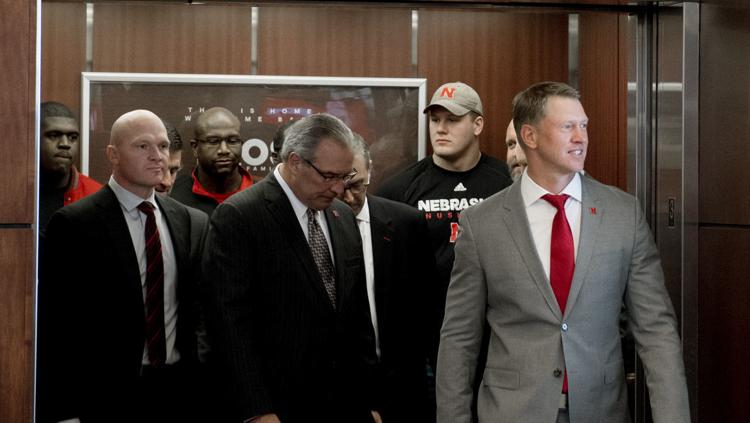 Scott Frost news conference, 12/3/17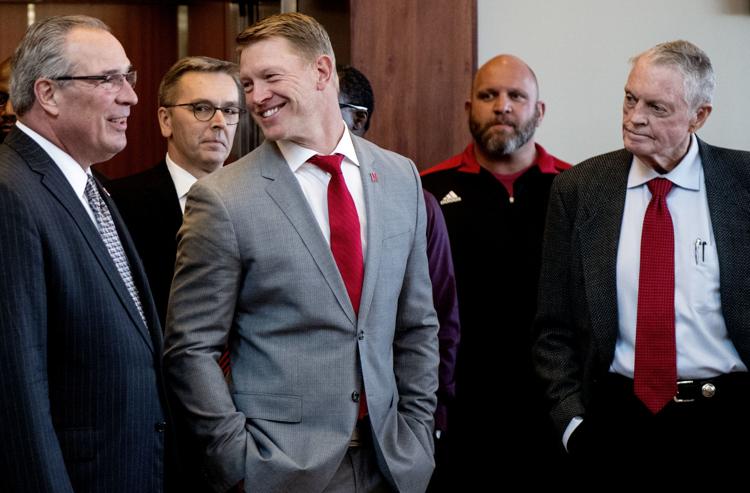 Scott Frost news conference, 12/3/17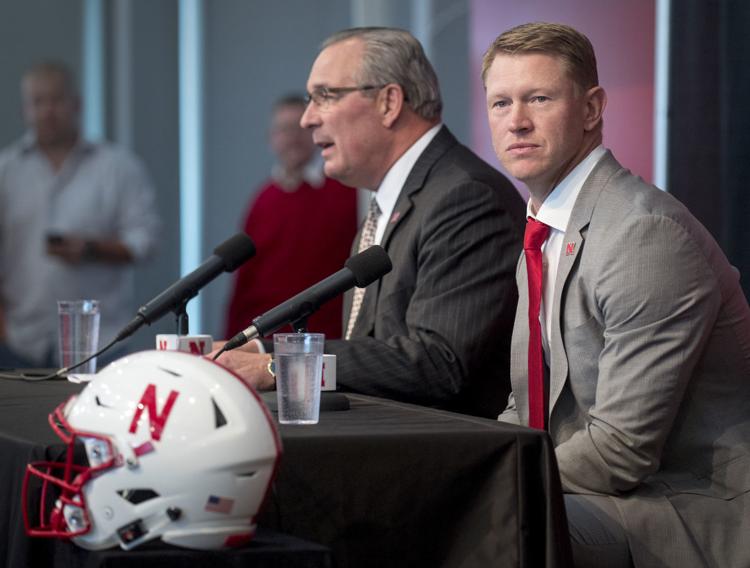 Scott Frost news conference, 12/3/17
Scott Frost news conference, 12/3/17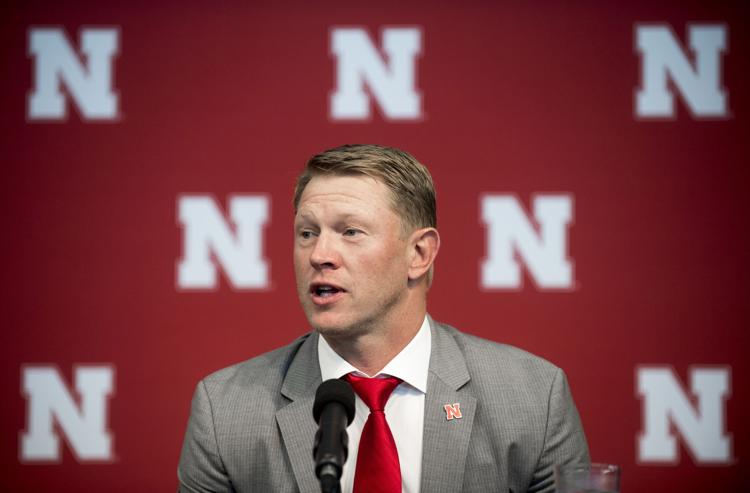 Scott Frost news conference, 12/3/17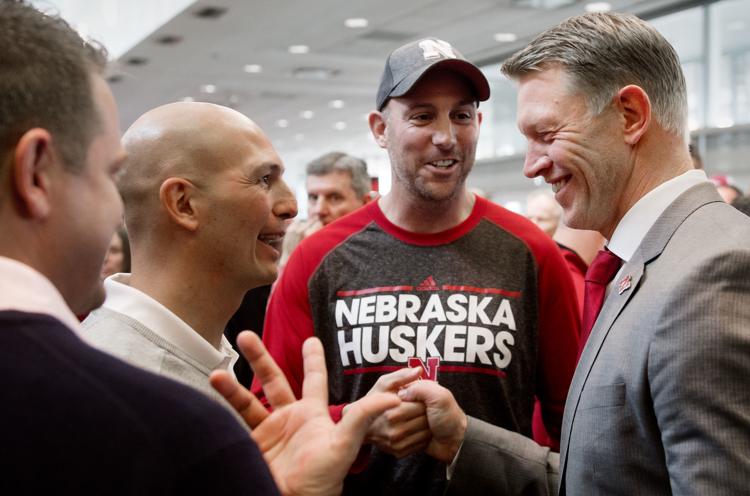 Scott Frost news conference, 12/3/17
Scott Frost news conference, 12/3/17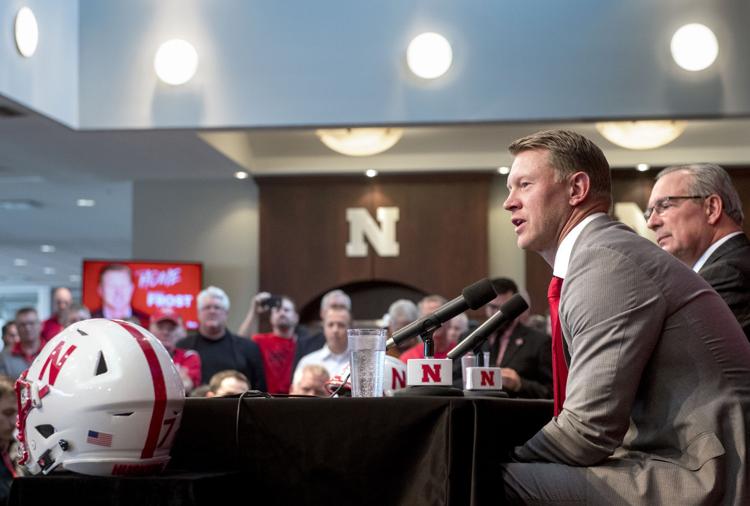 Scott Frost news conference, 12/3/17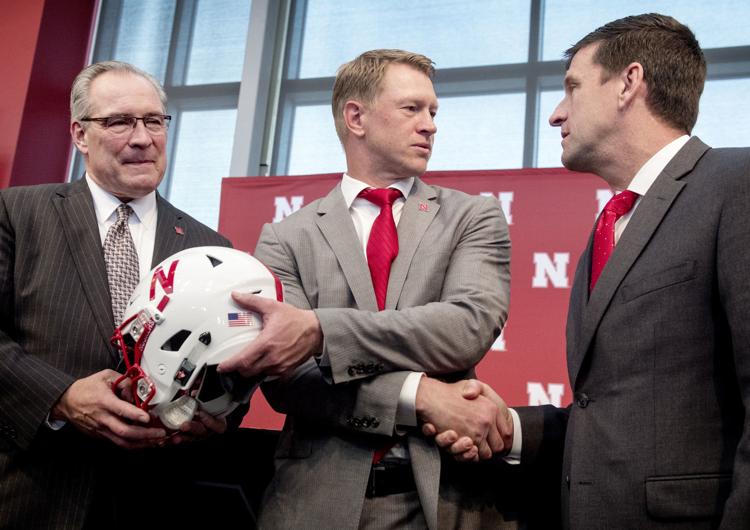 Kansas vs. Nebraska, 12/16/17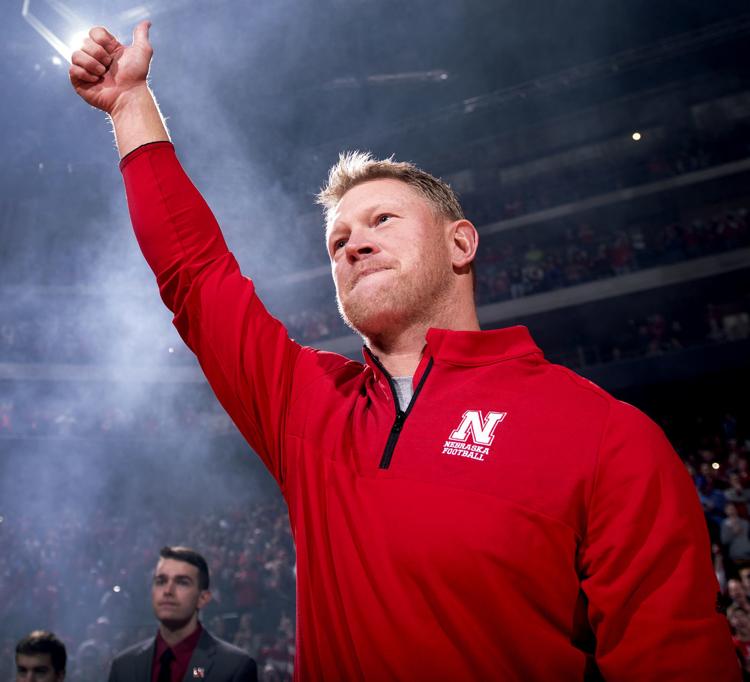 Kansas vs. Nebraska, 12/16/17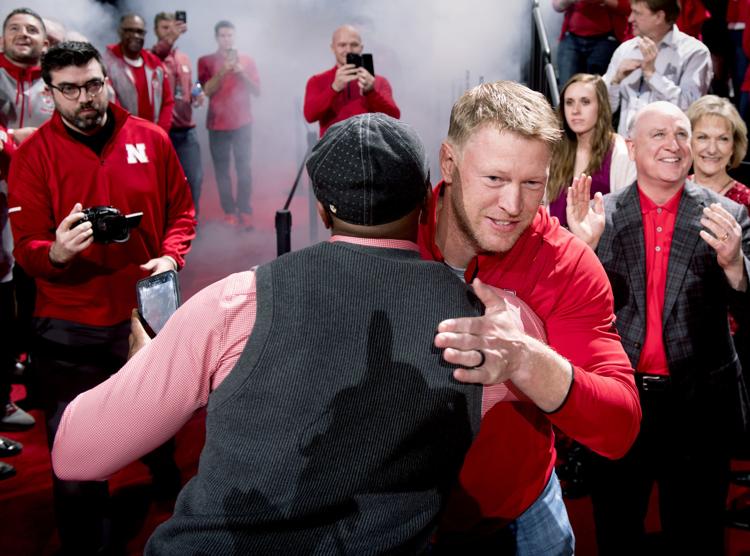 Scott Frost, 3/16/18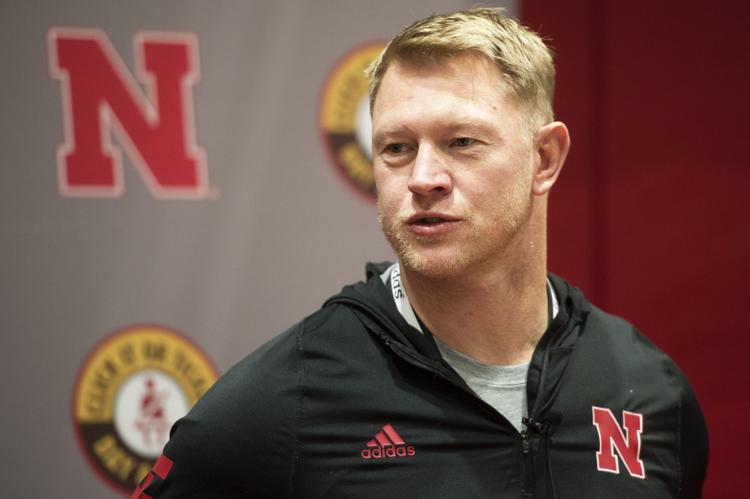 Red-White Spring Game pregame, 4/21/18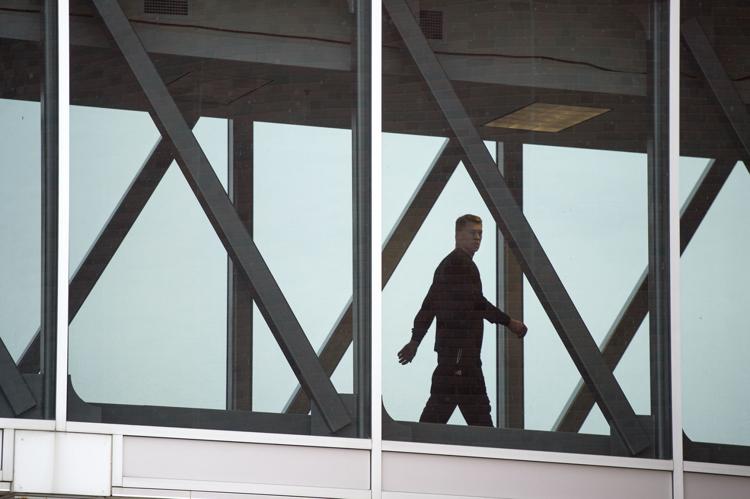 Red-White Spring Game, 4/21/18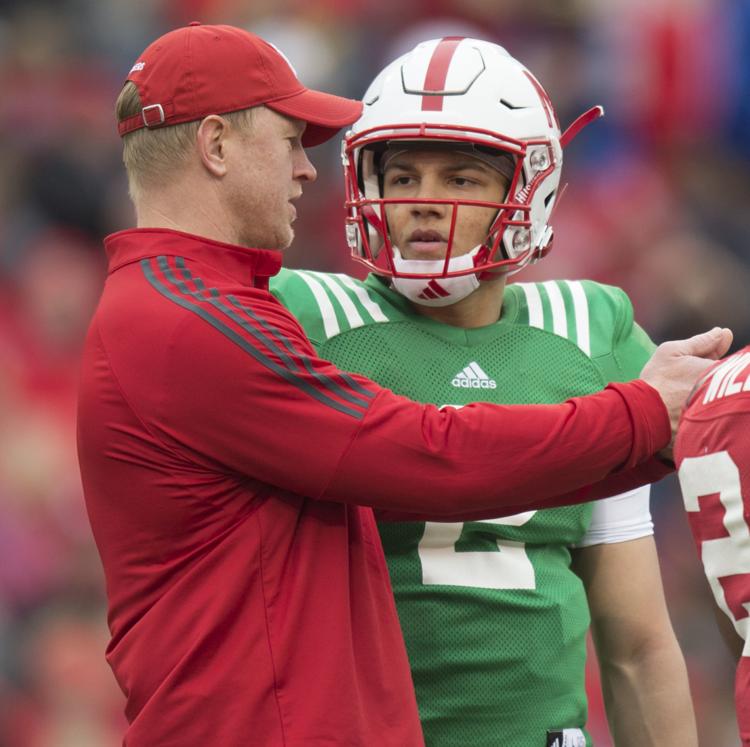 Red-White Spring Game, 4/21/18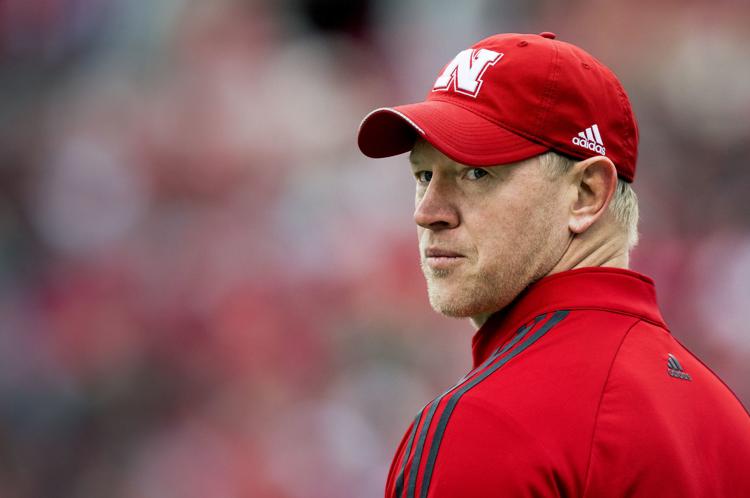 Red-White Spring Game, 4/21/18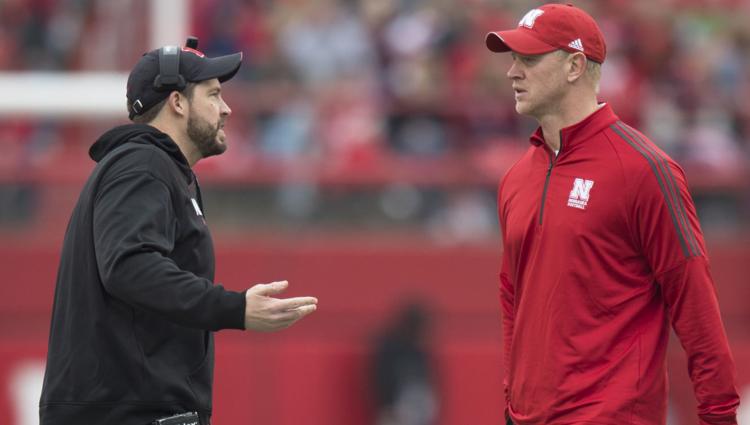 Red-White Spring Game, 4/21/18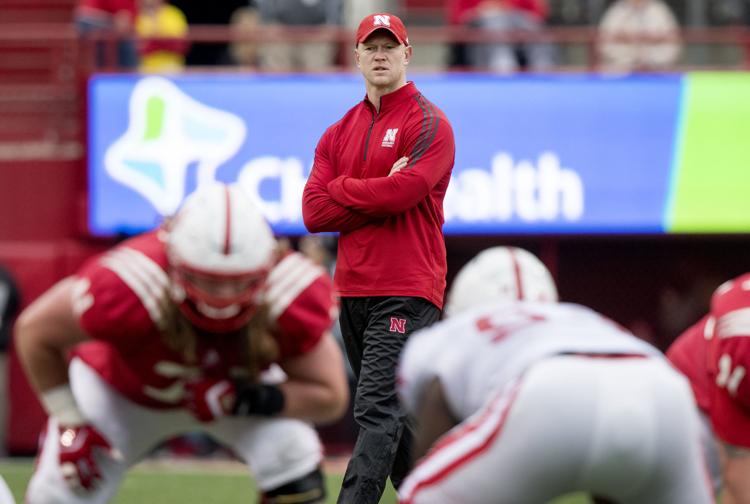 Red-White Spring Game, 4/21/18
Red-White Spring Game, 4/21/18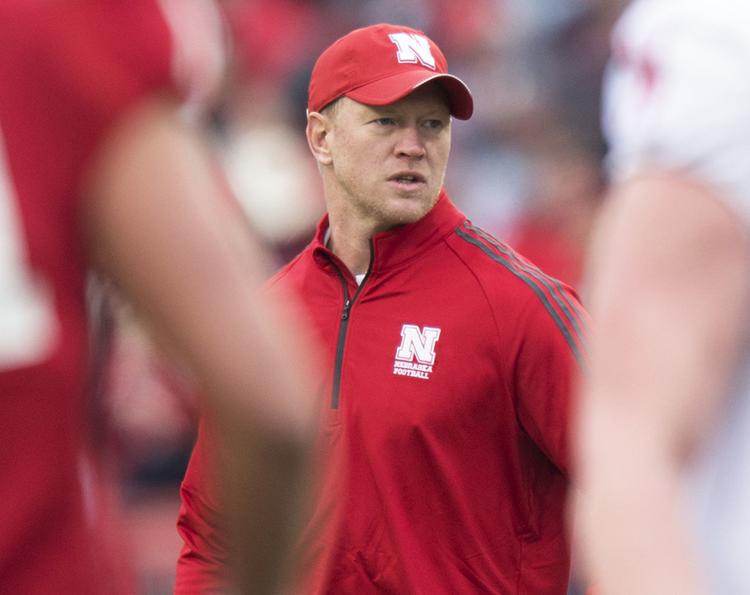 Red-White Spring Game, 4/21/18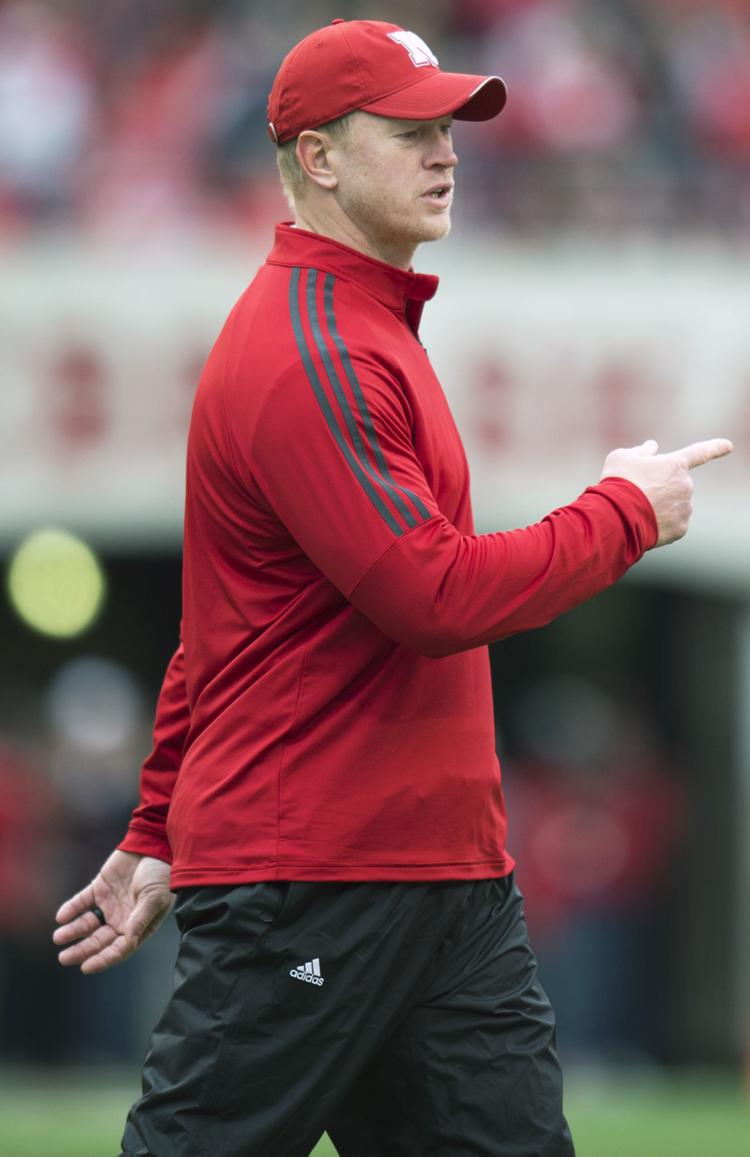 Red-White Spring Game, 4/21/18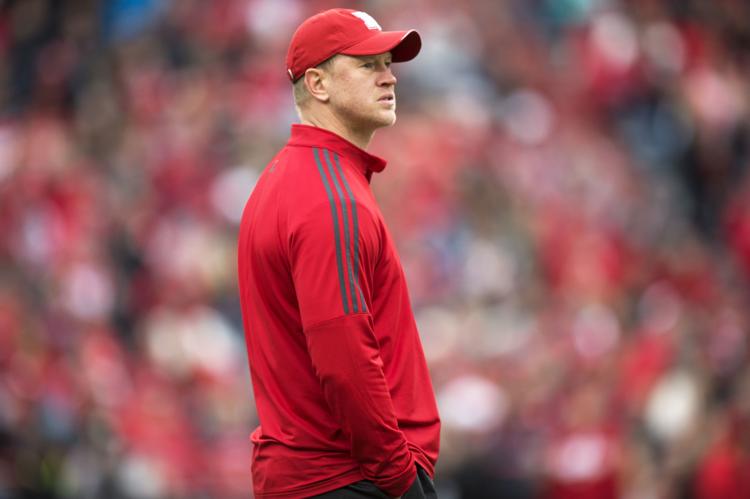 Red-White Spring Game, 4/21/18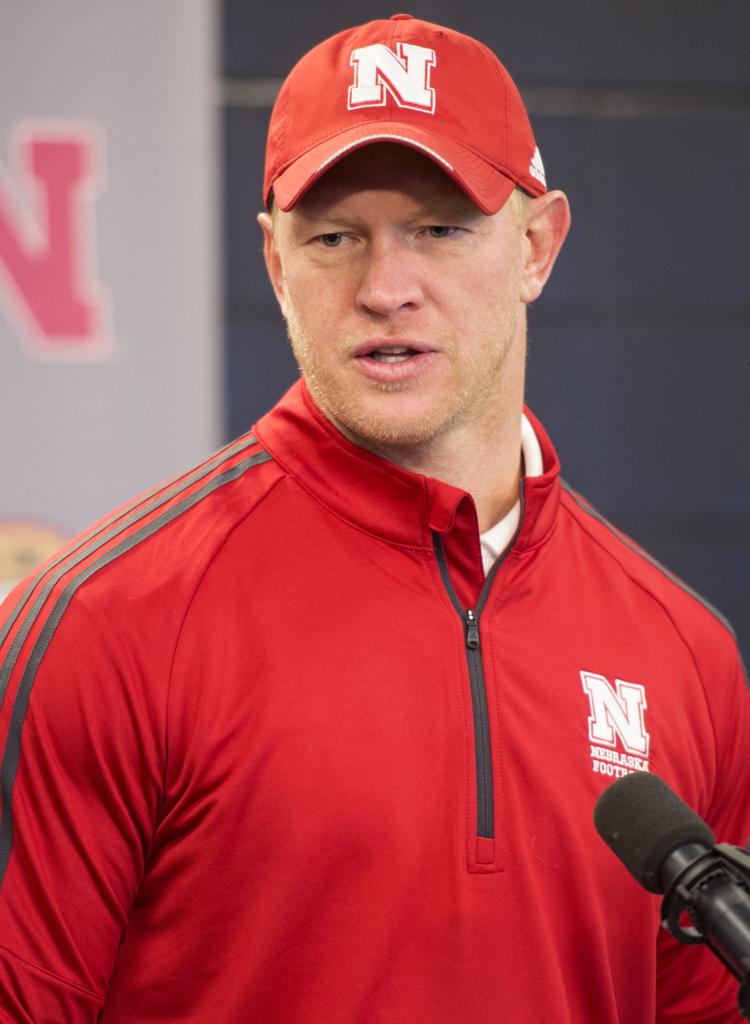 Red-White Spring Game, 4/21/18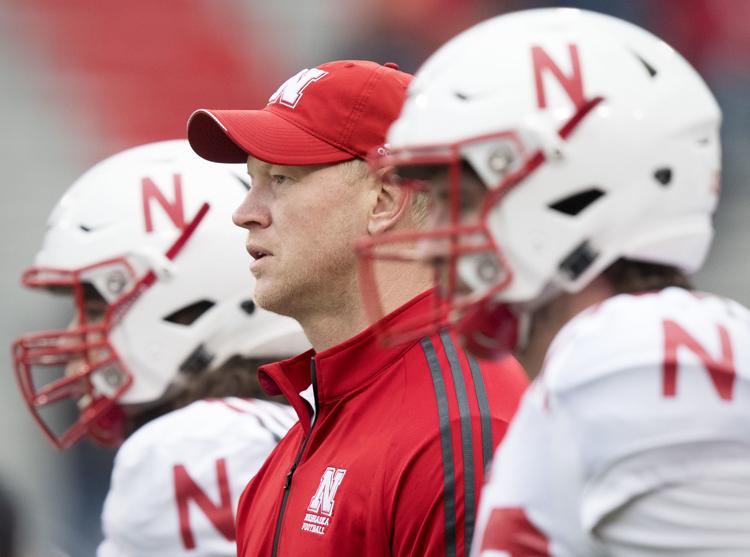 Red-White Spring Game, 4/21/18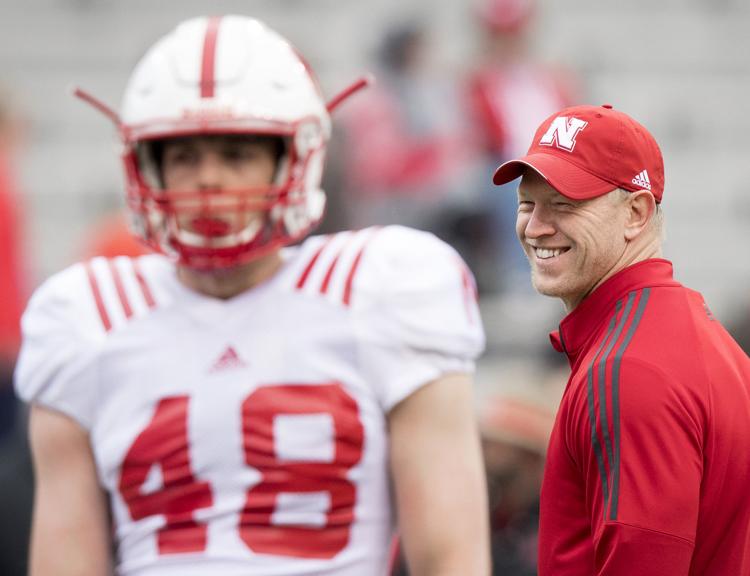 Red-White Spring Game, 4/21/18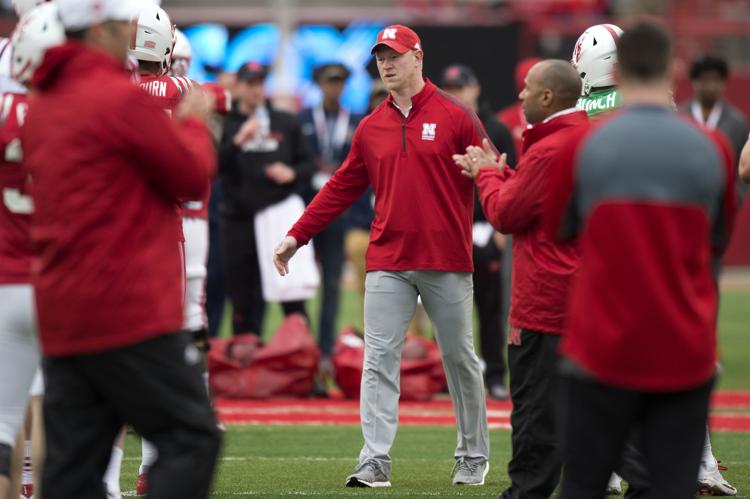 Red-White Spring Game, 4/21/18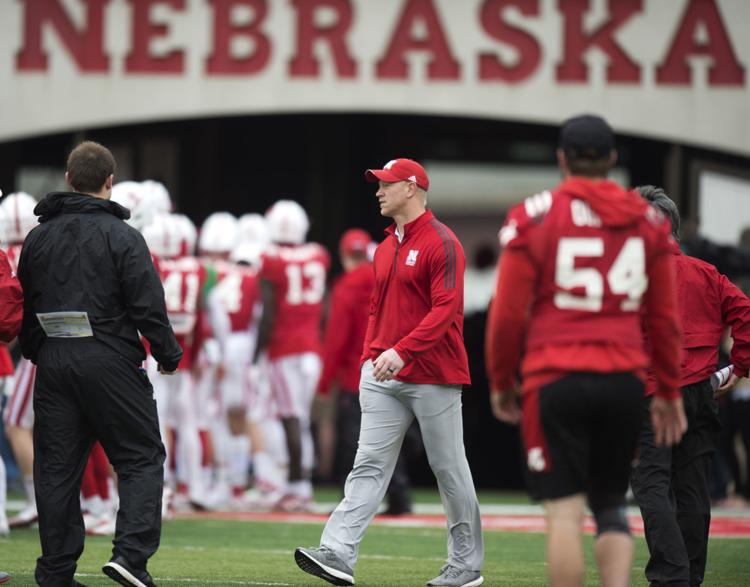 Lincoln vs. Sioux City, 5/17/18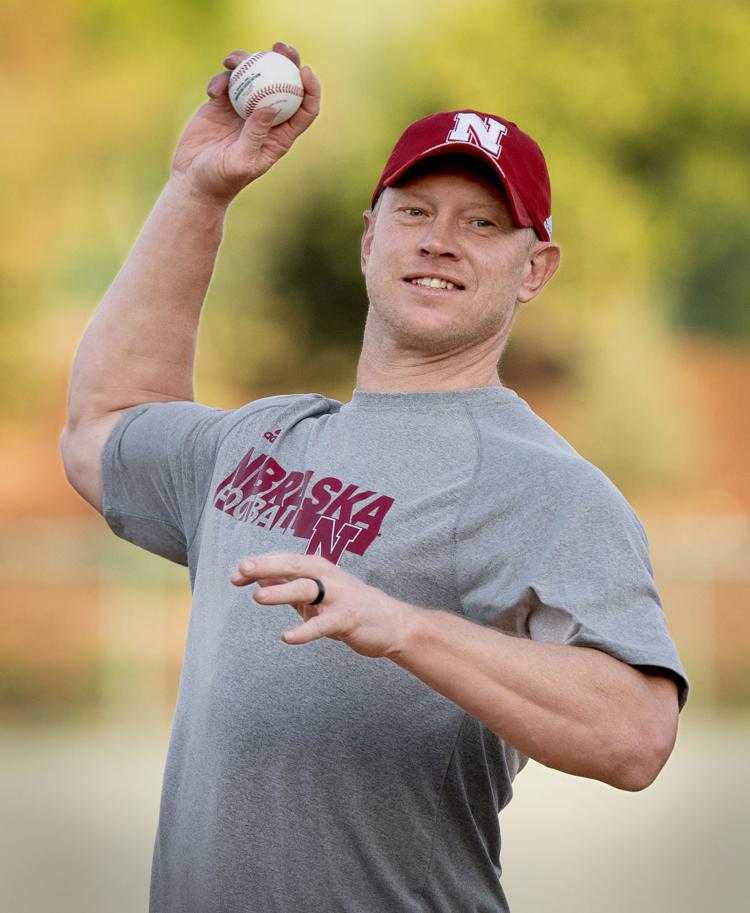 Lincoln vs. Sioux City, 5/17/18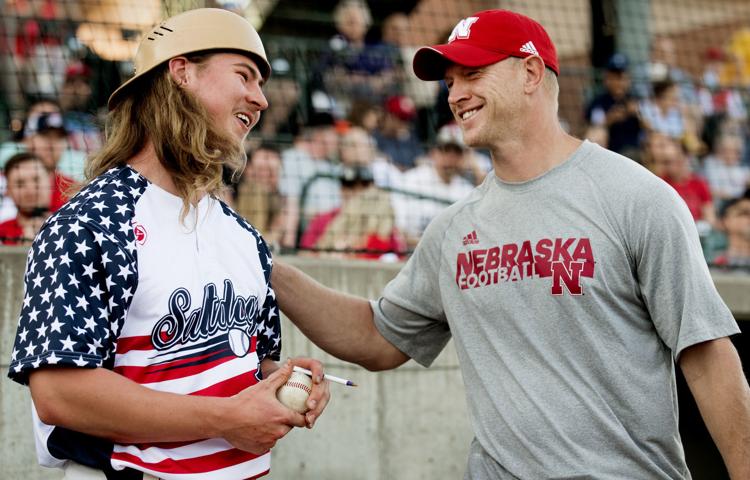 Friday Night Lights, 6/22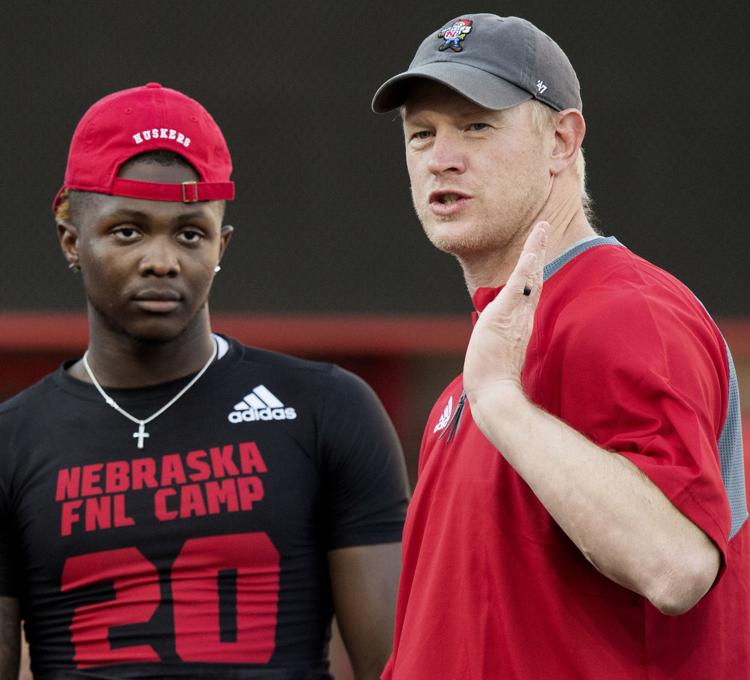 Friday Night Lights, 6/22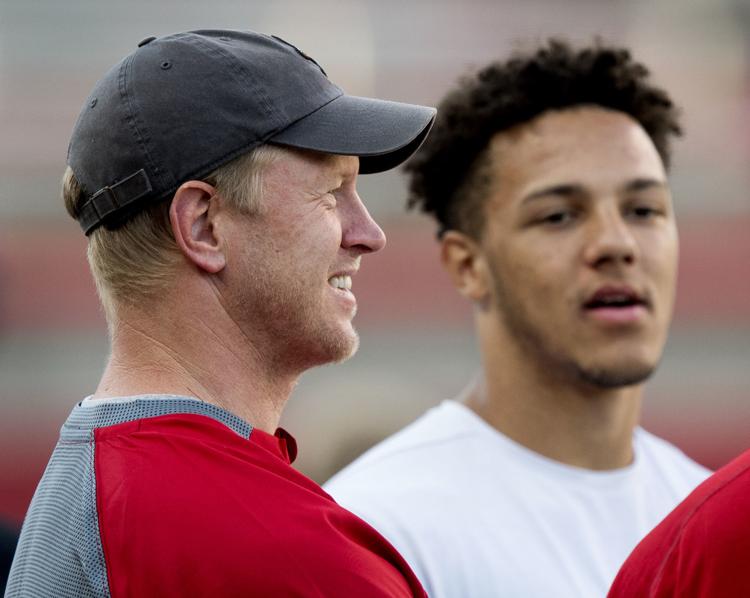 Friday Night Lights, 6/22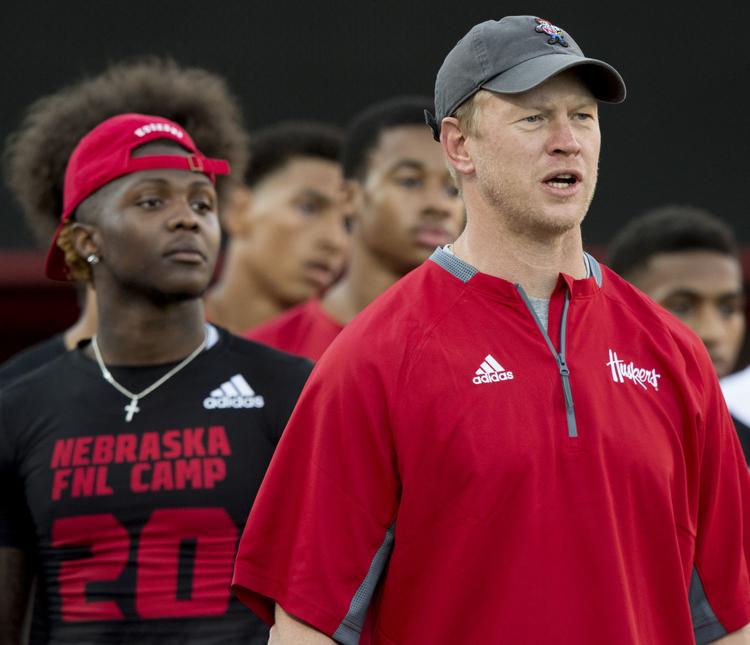 Friday Night Lights, 6/22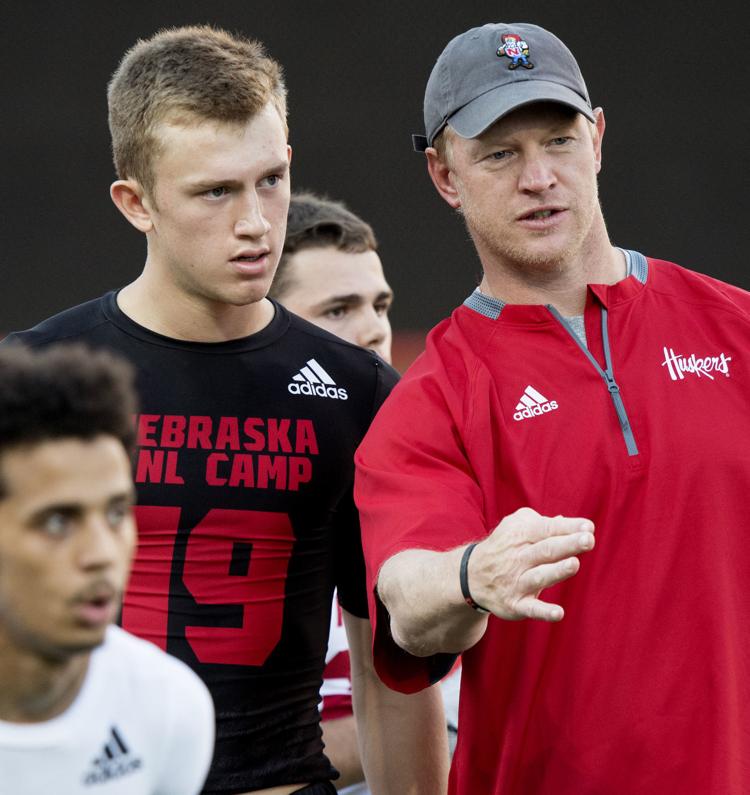 Friday Night Lights, 6/22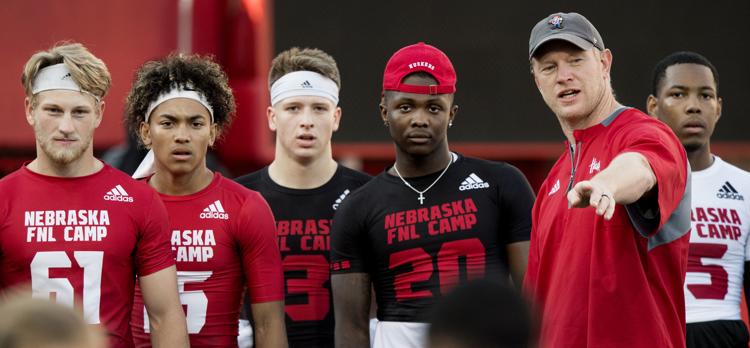 Friday Night Lights, 6/22
Friday Night Lights, 6/22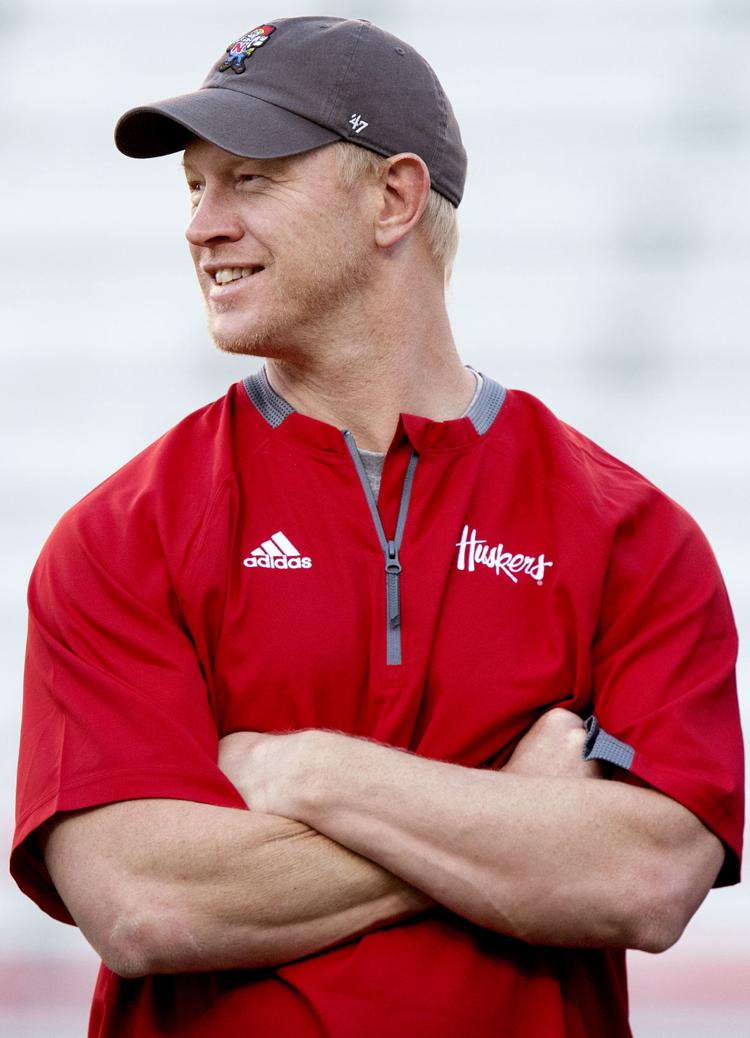 NU Press Conference, 08.02.2018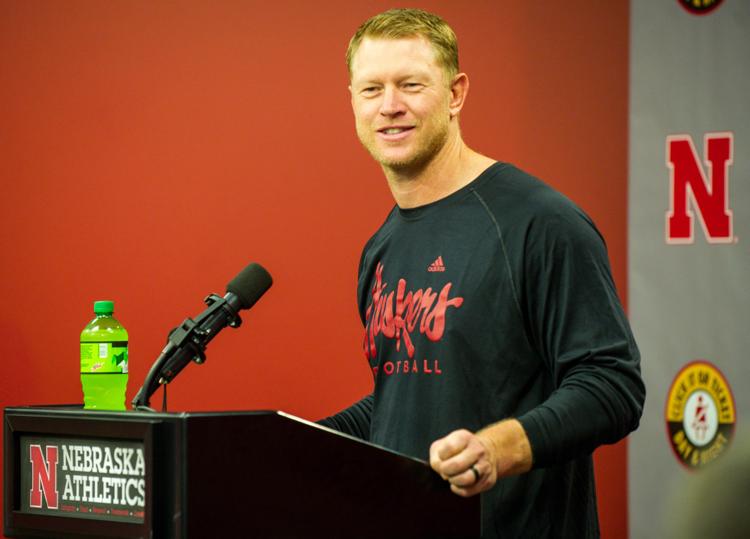 NU Press Conference, 08.02.2018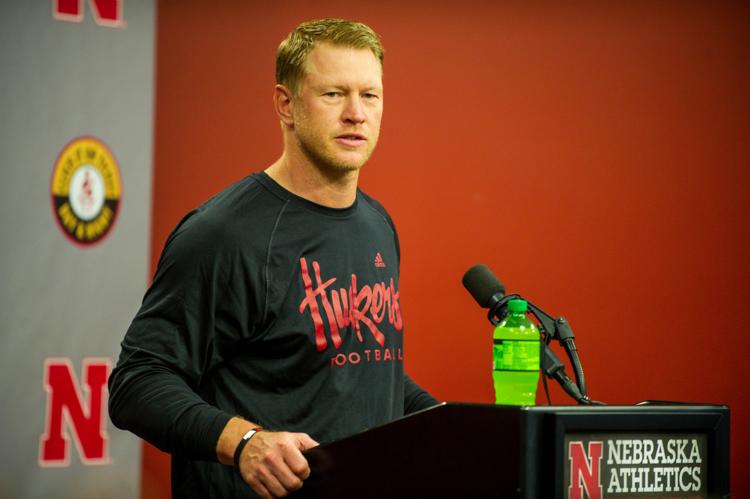 NU Press Conference, 08.02.2018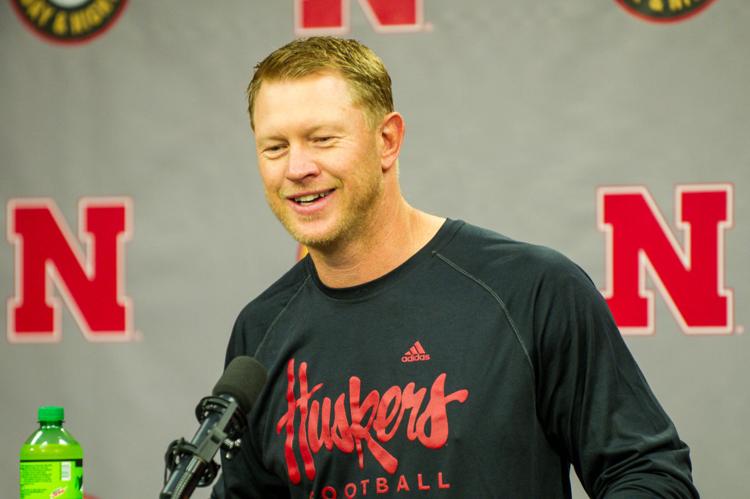 Huskers fall practice, Day 5, 8/8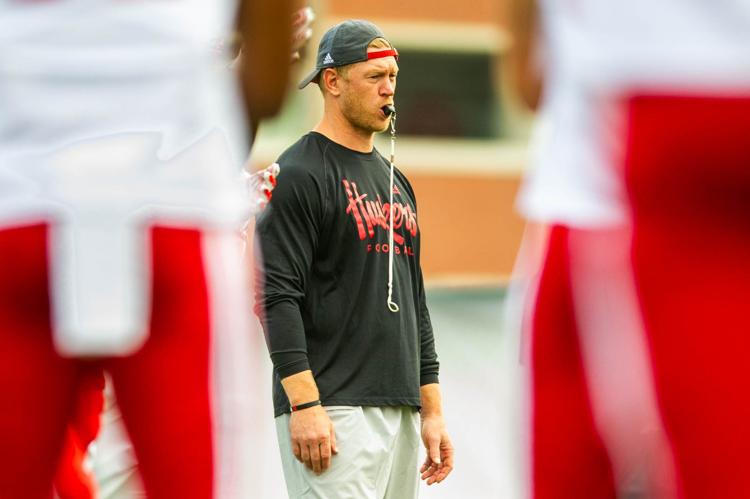 Fan Day, 8.17.18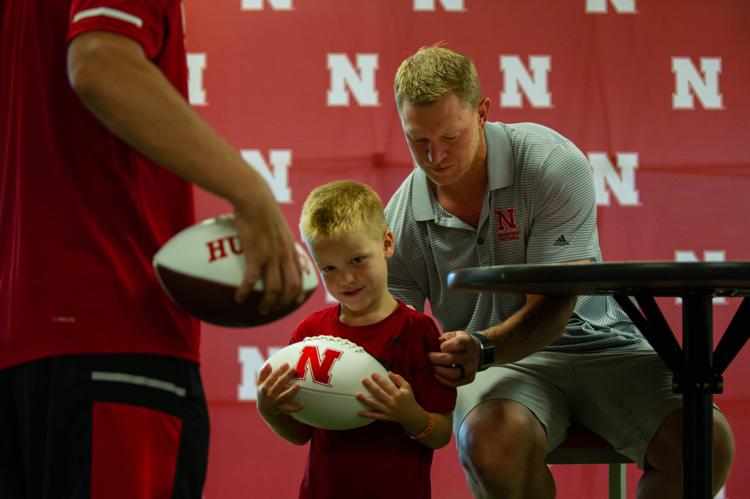 Fan Day, 8.17.18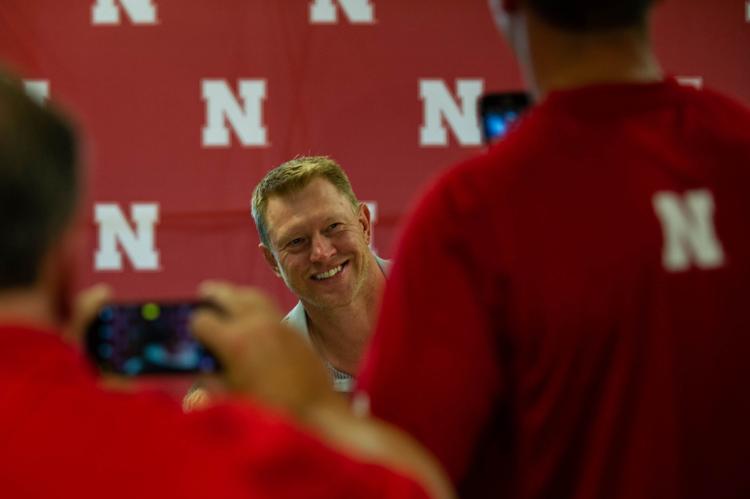 Fan Day, 8.17.18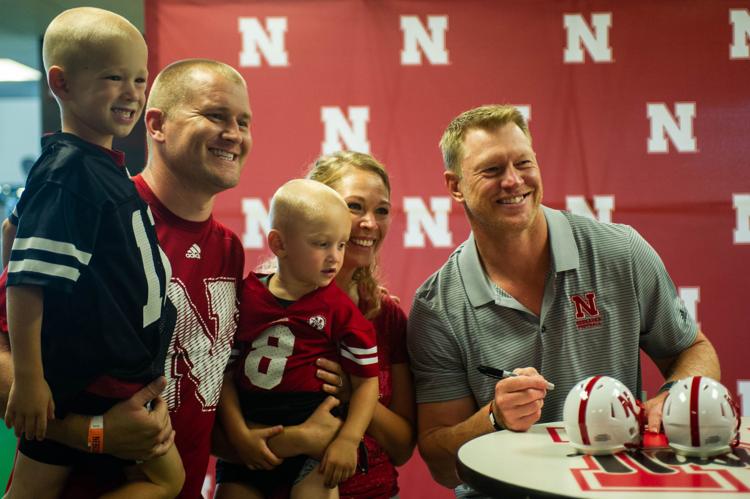 Nebraska Athletics News Conference, 8.26.18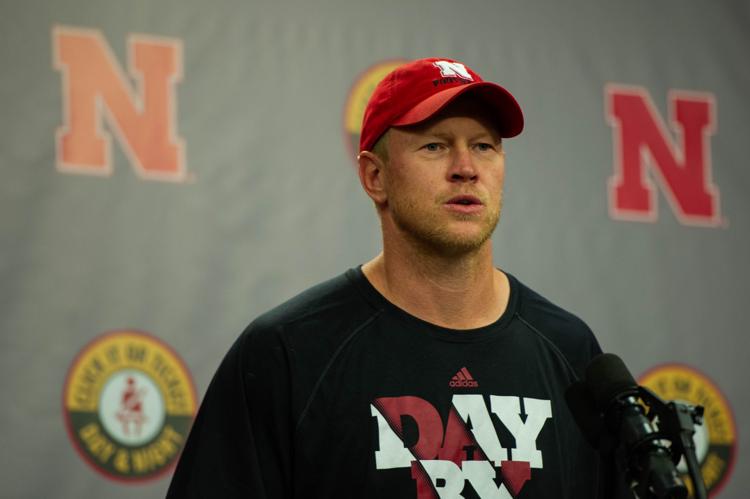 Nebraska Athletics News Conference, 8.26.18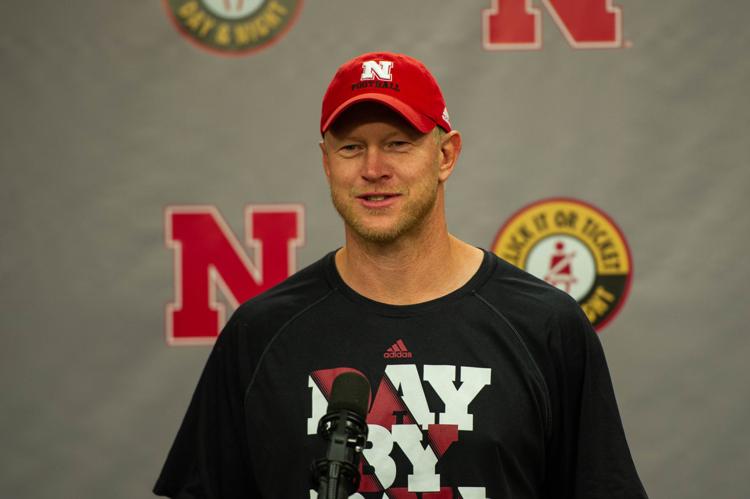 Nebraska Athletics News Conference, 8.26.18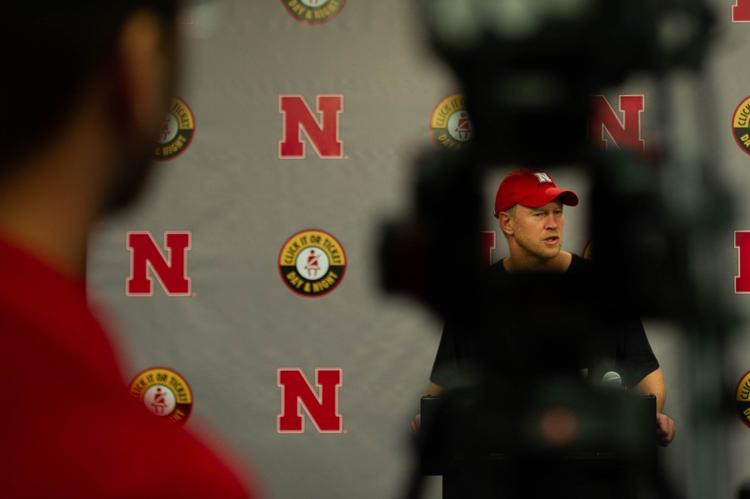 Akron vs. Nebraska, college football, 9.1.18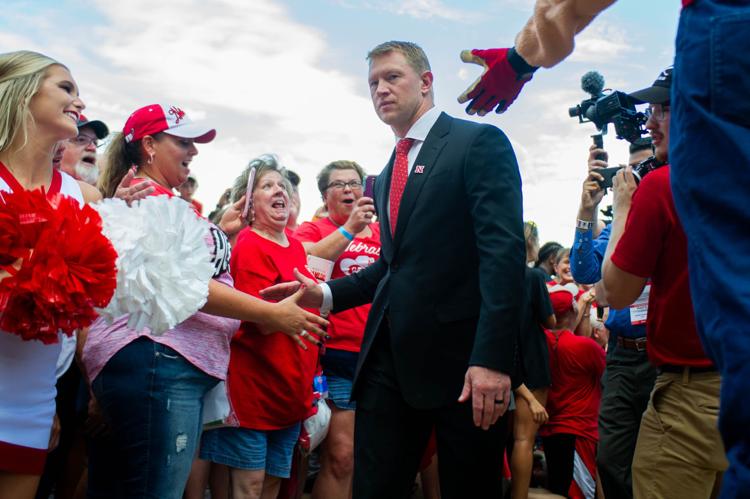 Akron vs. Nebraska, college football, 9.1.18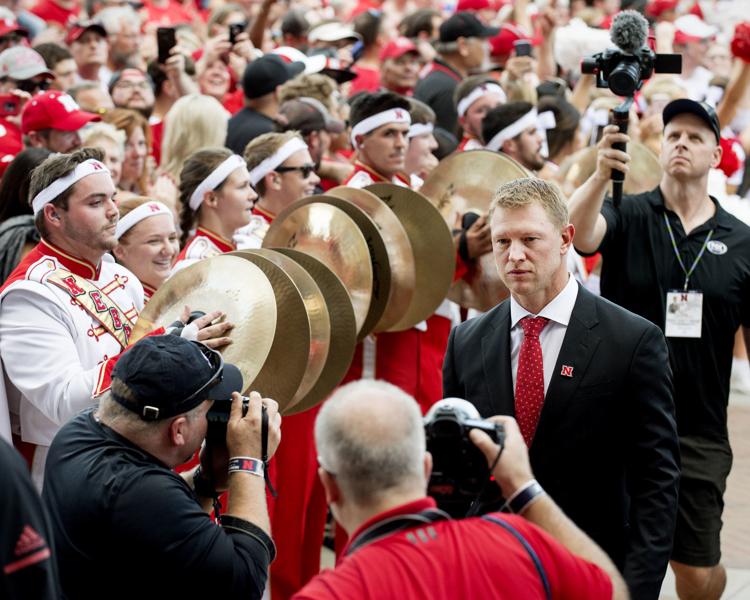 Akron vs. Nebraska, college football, 9.1.18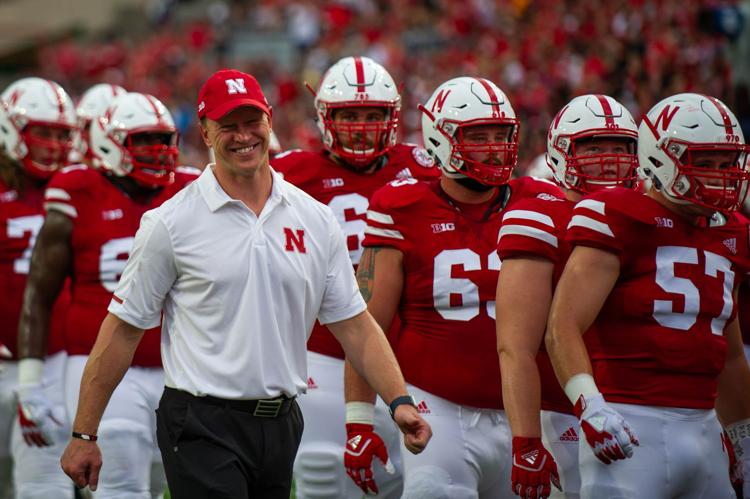 Akron vs. Nebraska, college football, 9.1.18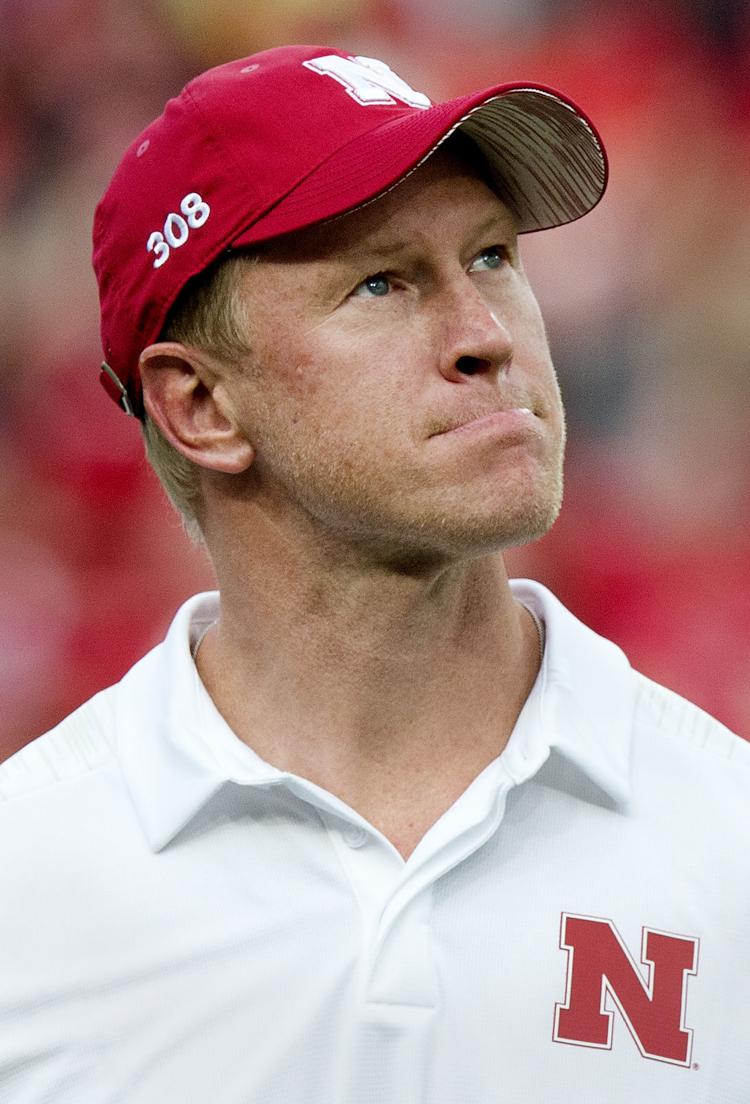 Akron vs. Nebraska, college football, 9.1.18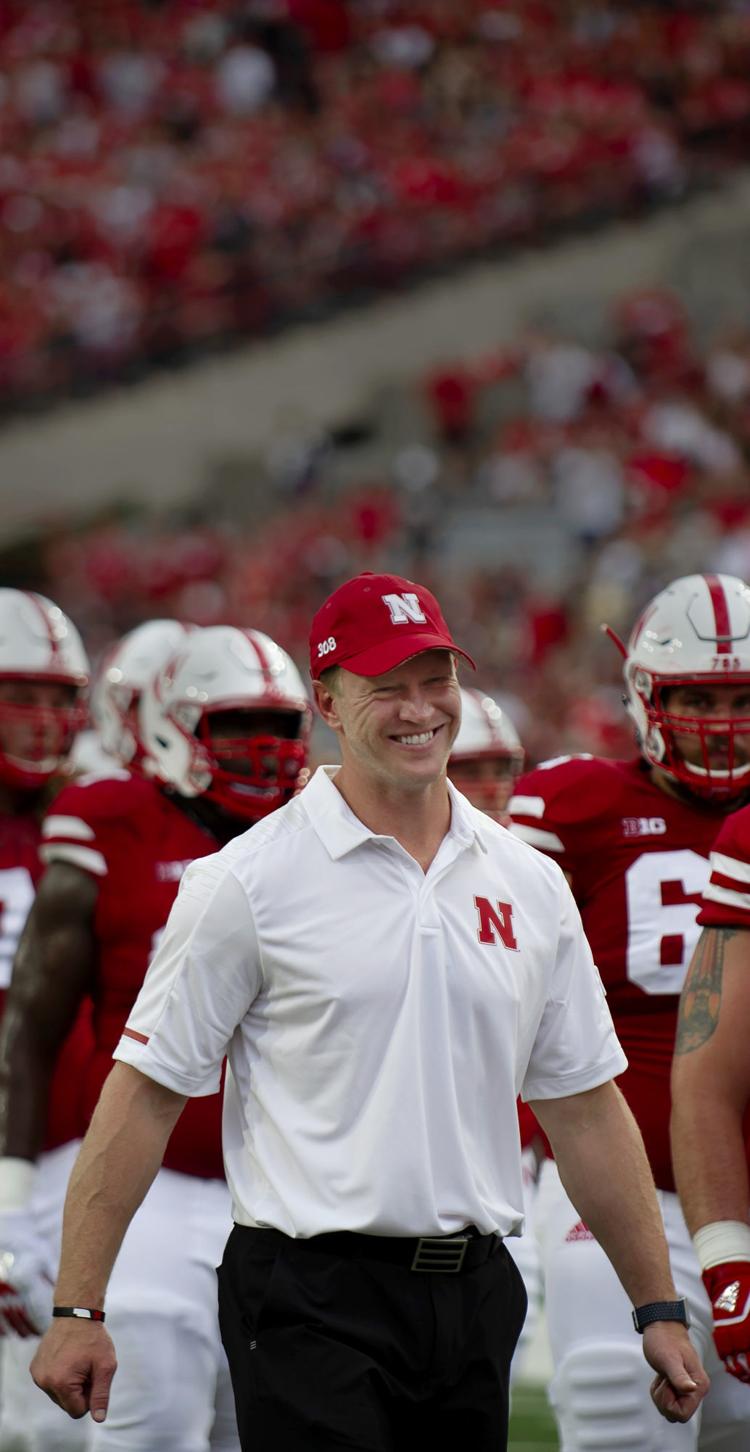 Colorado vs. Nebraska, 9/8/18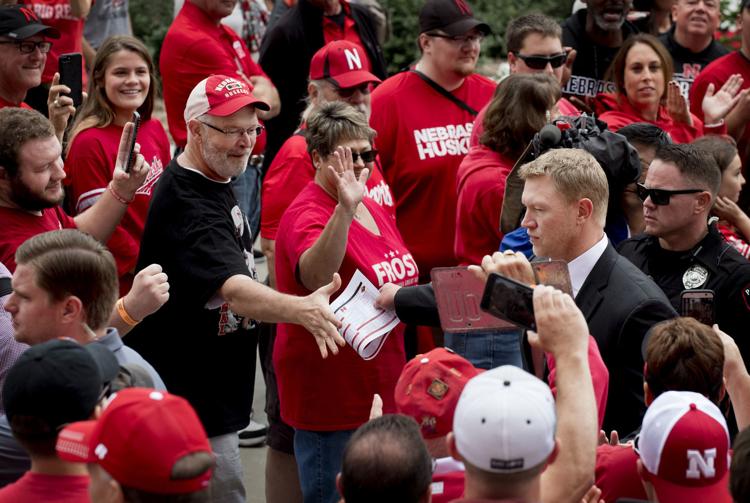 Colorado vs. Nebraska, 9/8/18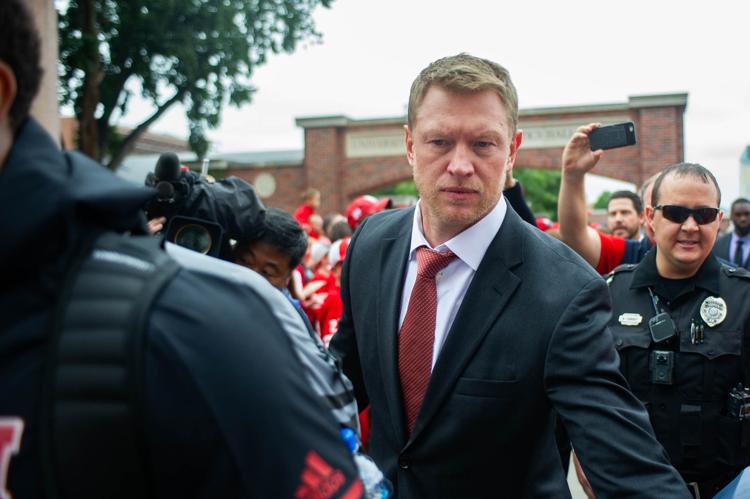 Colorado vs. Nebraska, 9/8/18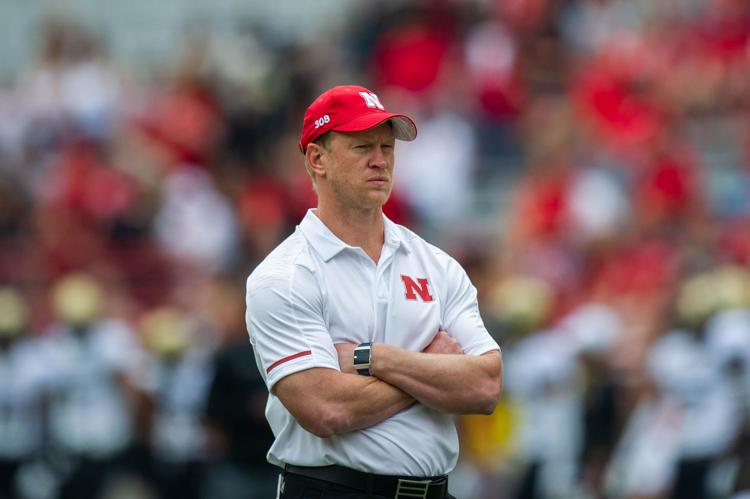 Colorado vs. Nebraska, 9/8/18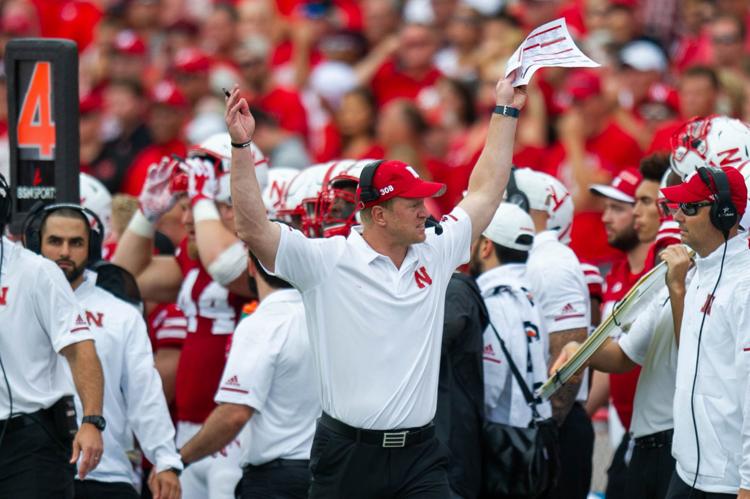 Colorado vs. Nebraska, 9/8/18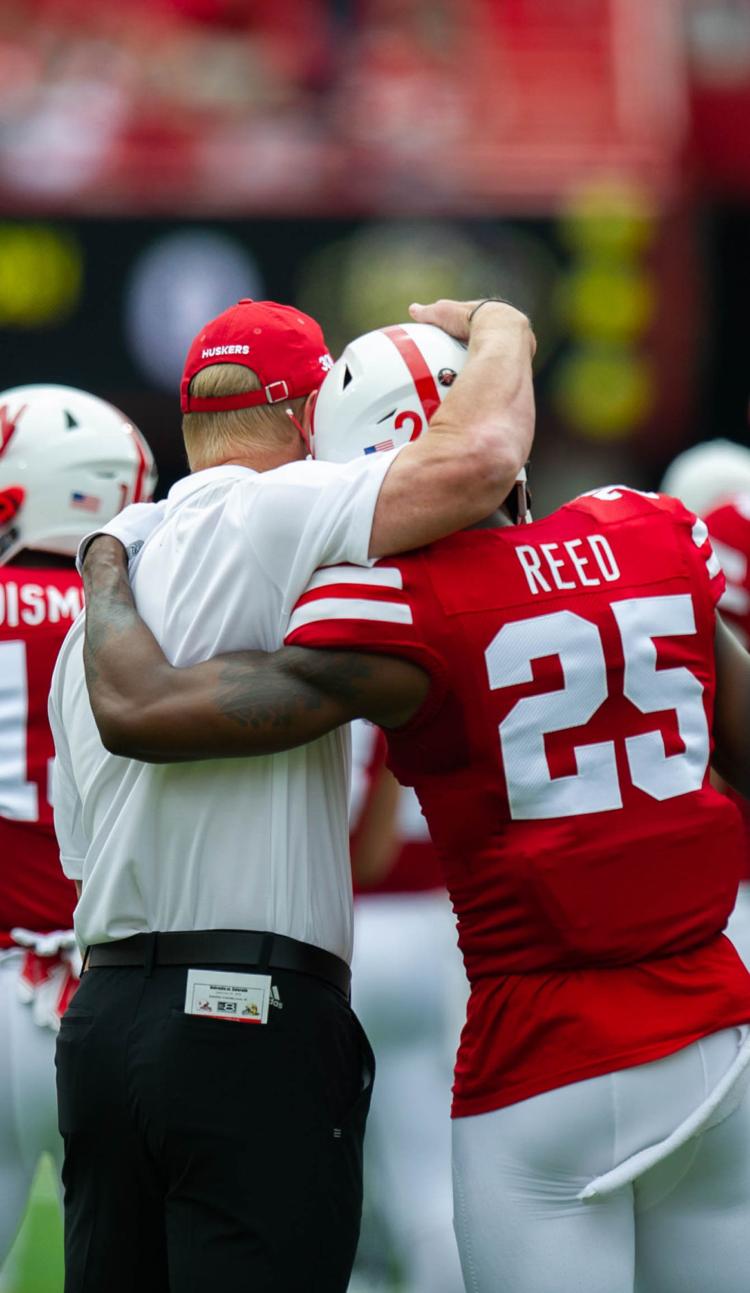 Colorado vs. Nebraska, 9/8/18
Colorado vs. Nebraska, 9/8/18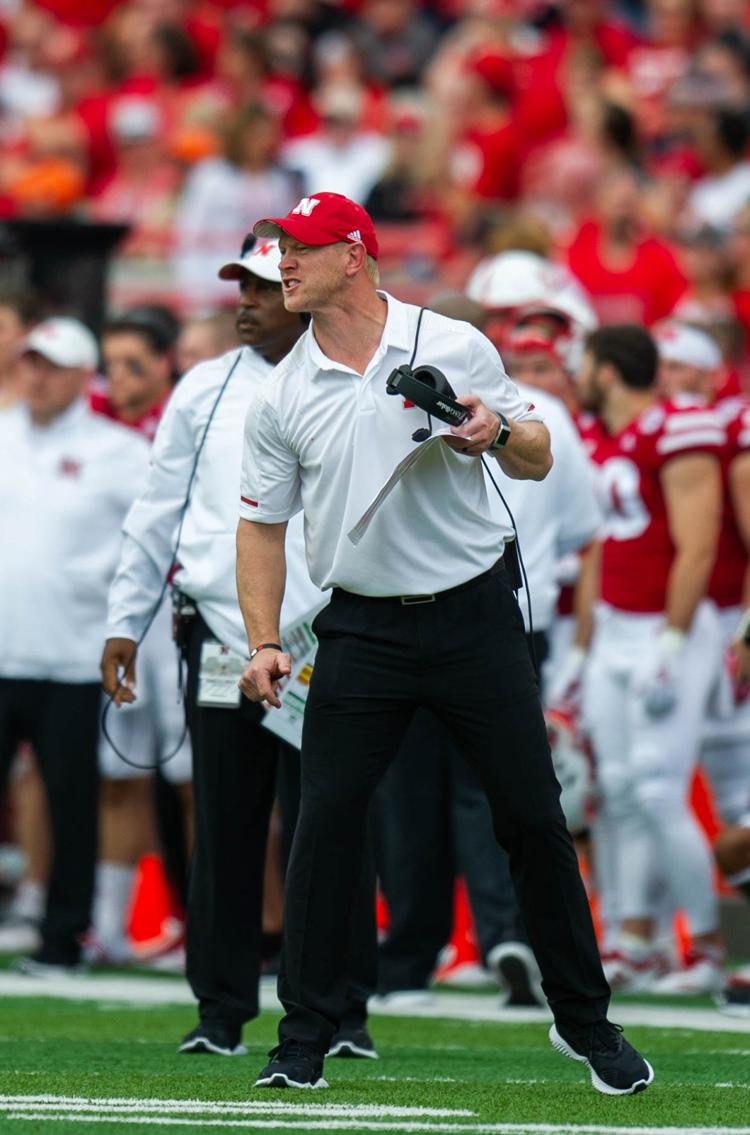 Troy vs. Nebraska, 9/15/18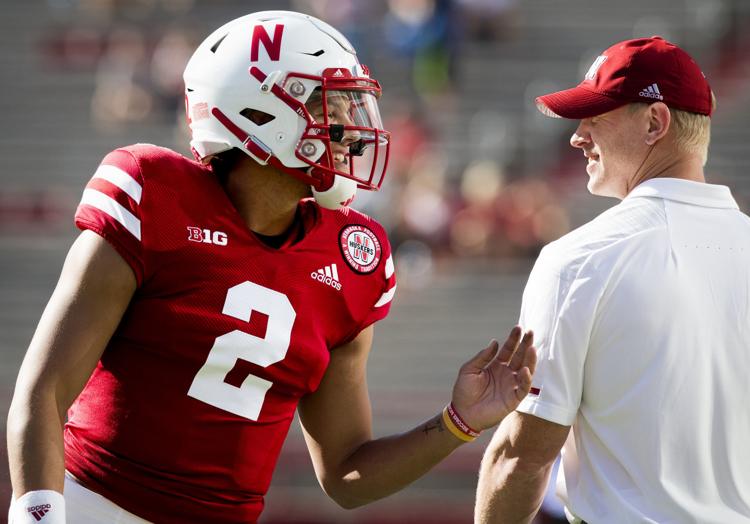 Troy vs. Nebraska, 9/15/18
Nebraska vs. Purdue, 9/29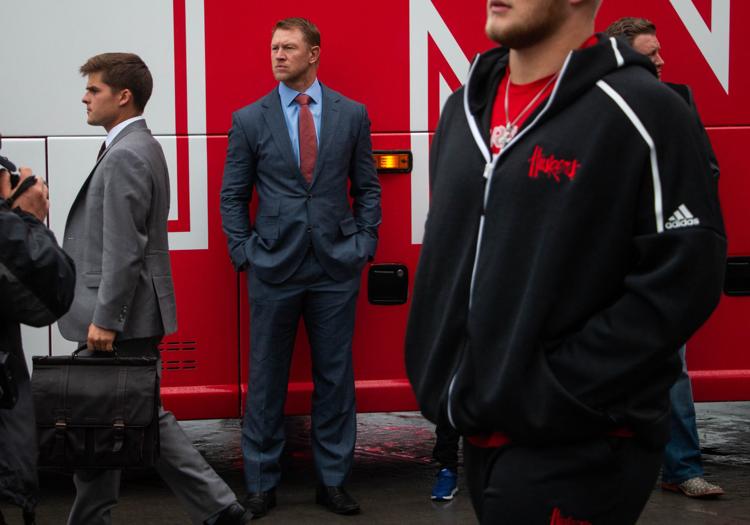 Nebraska vs. Purdue, 9/29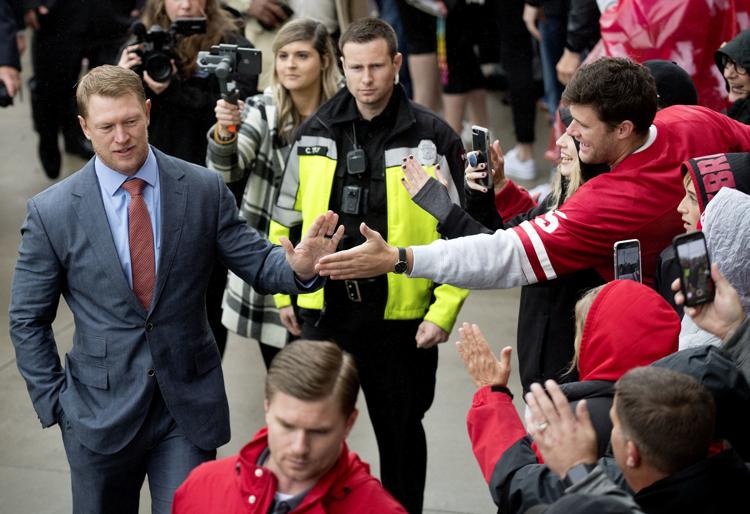 Nebraska vs. Purdue, 9/29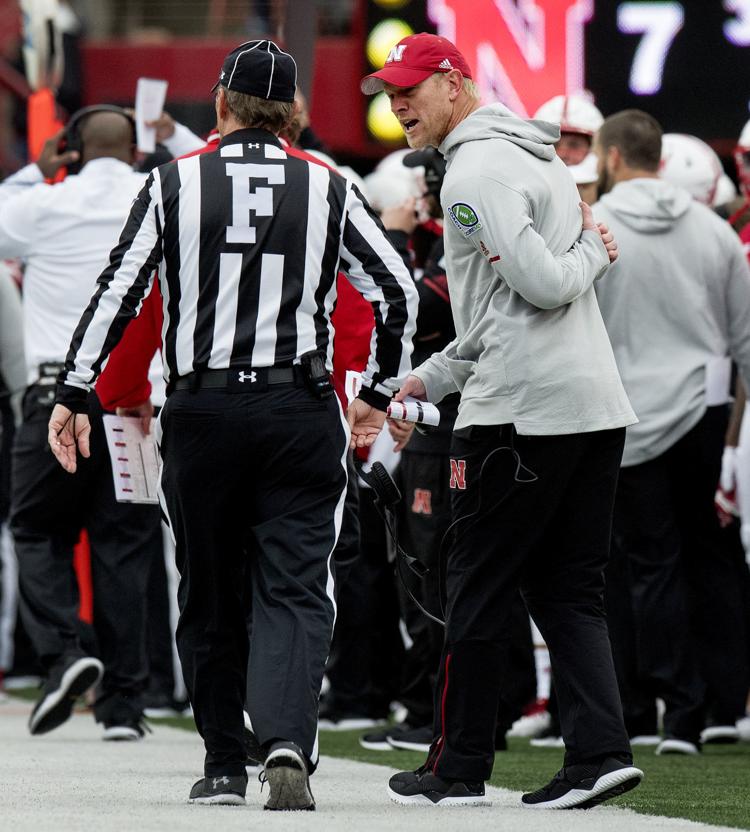 Nebraska vs. Purdue, 9/29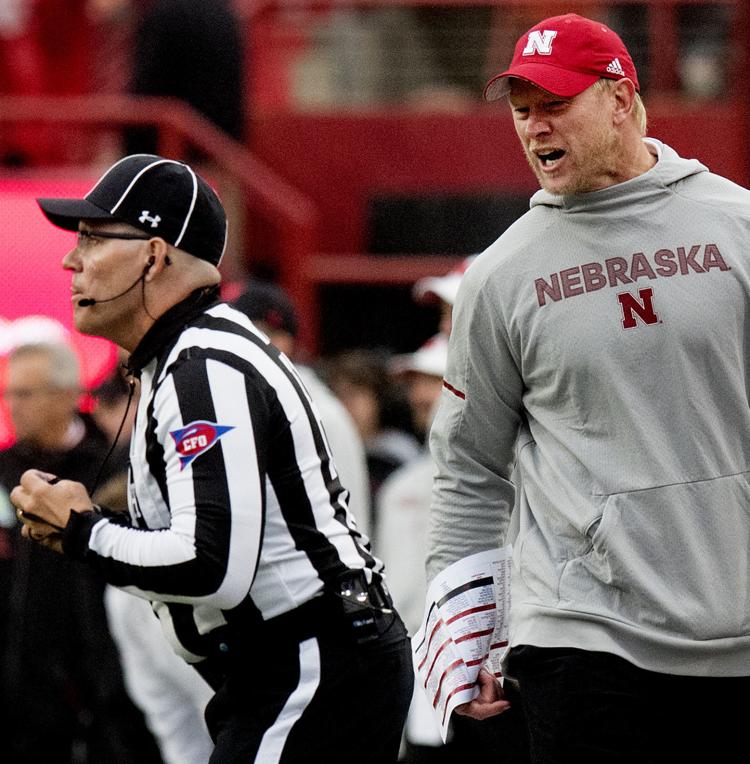 Nebraska vs. Purdue, 9/29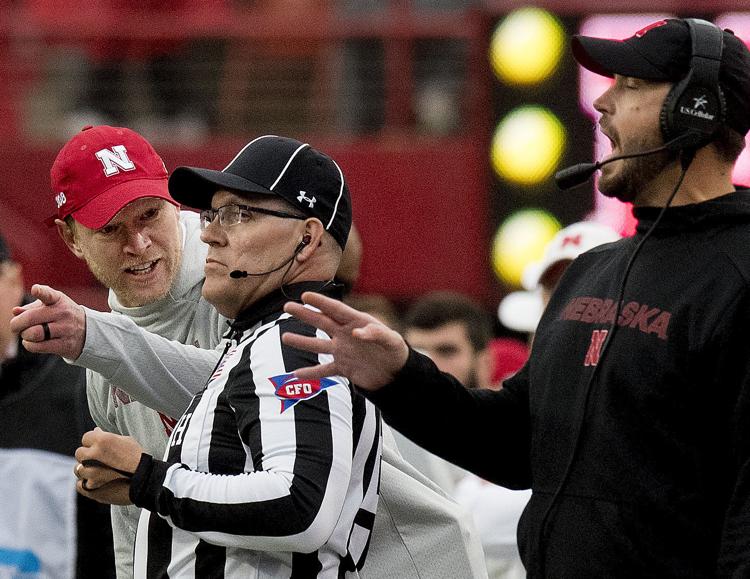 Nebraska vs. Purdue, 9/29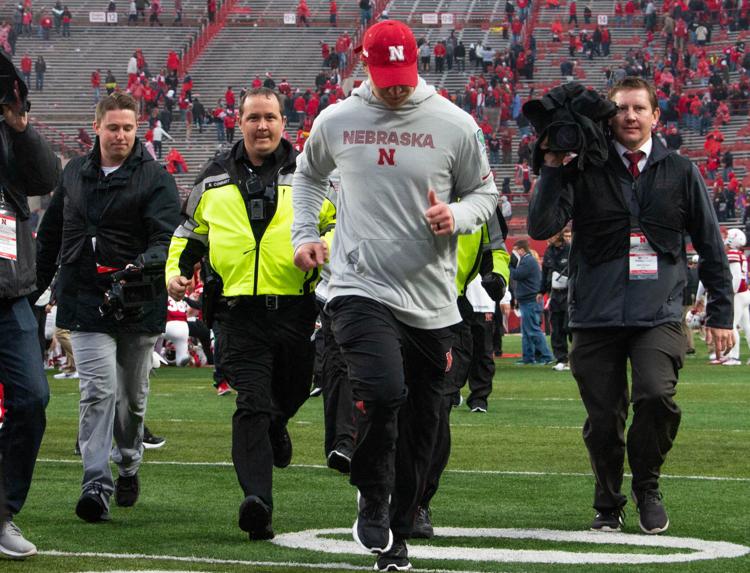 Nebraska vs. Purdue, 9/29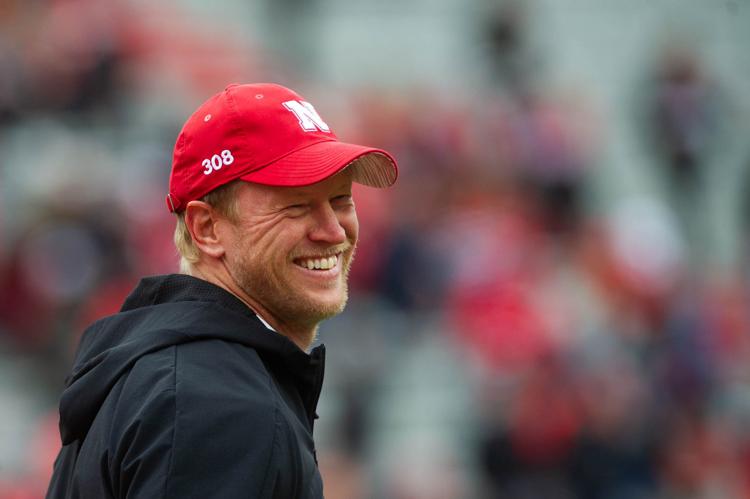 Nebraska vs. Northwestern, 10/13/18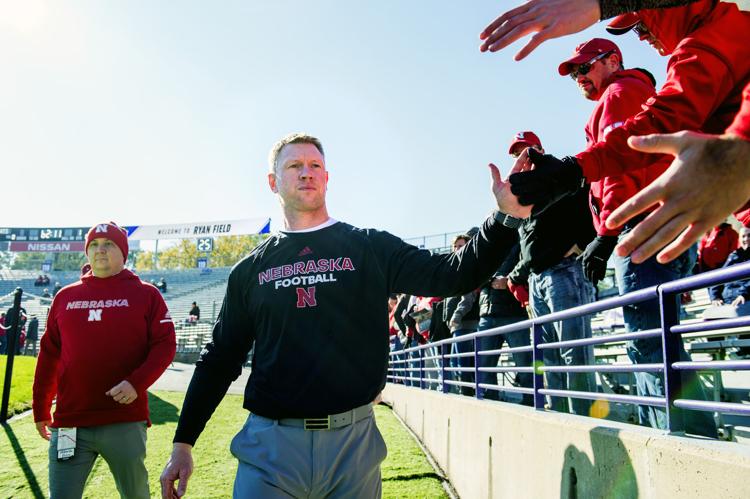 Nebraska vs. Northwestern, 10/13/18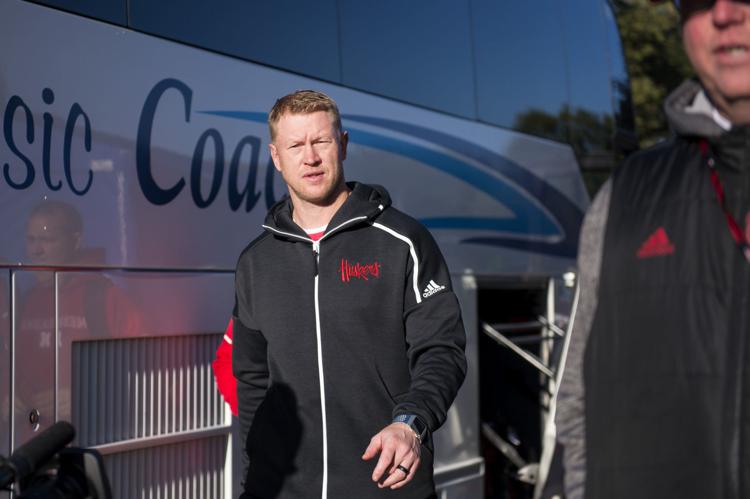 Nebraska vs. Northwestern, 10/13/18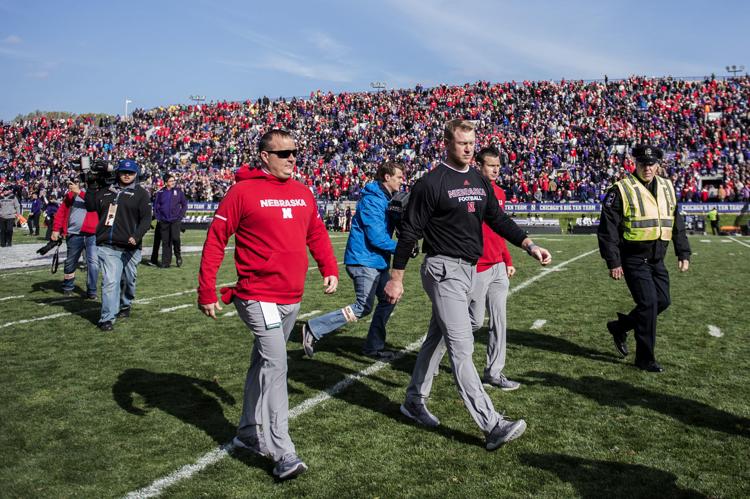 Nebraska vs. Northwestern, 10/13/18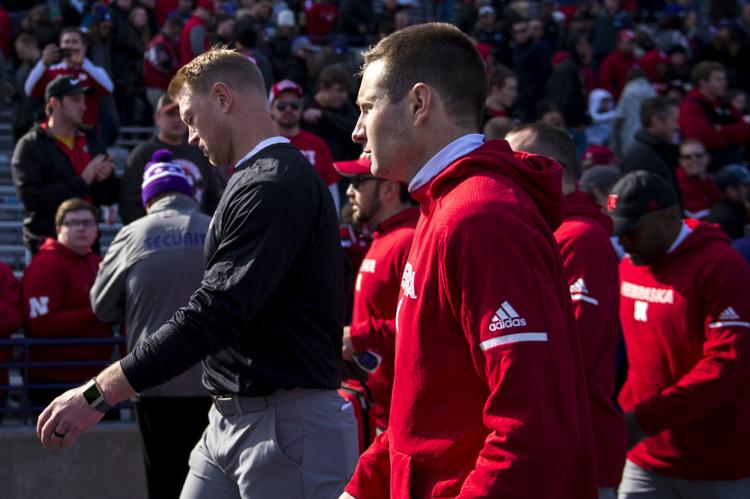 Nebraska vs. Northwestern, 10/13/18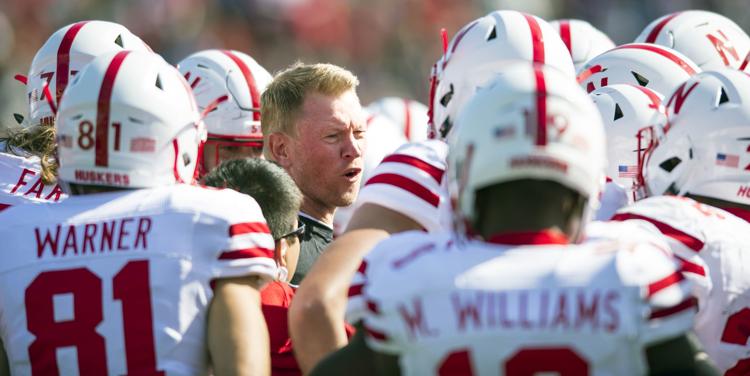 Nebraska vs. Northwestern, 10/13/18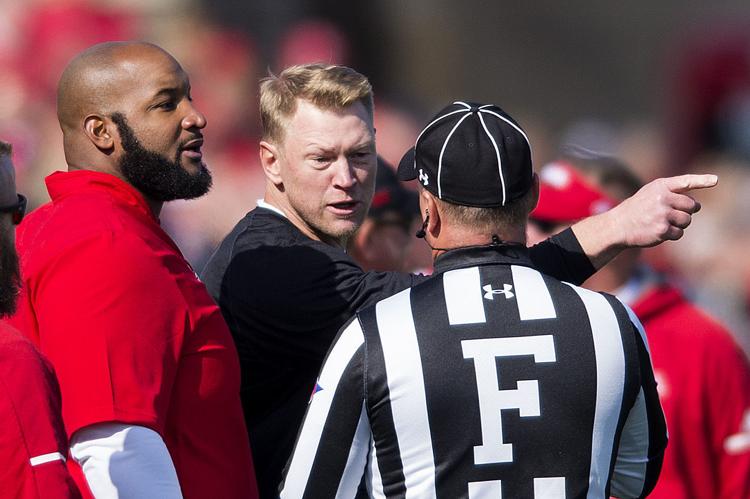 Nebraska vs. Northwestern, 10/13/18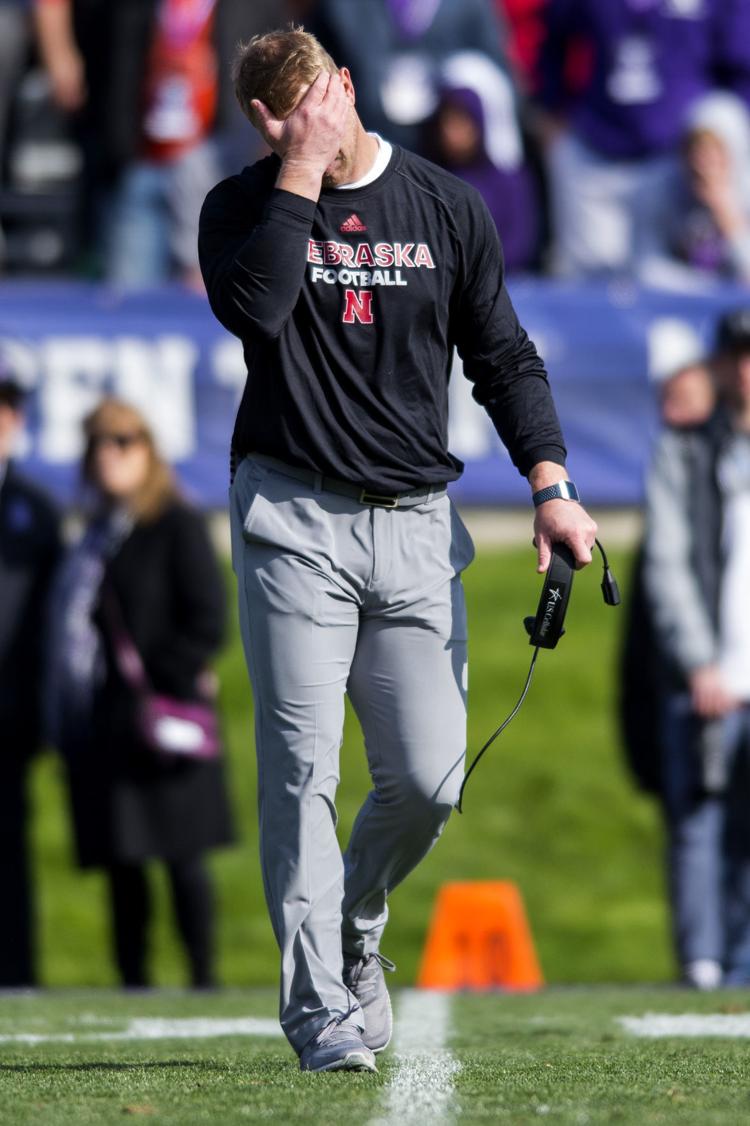 NU football vs. Minnesota, 10/20/18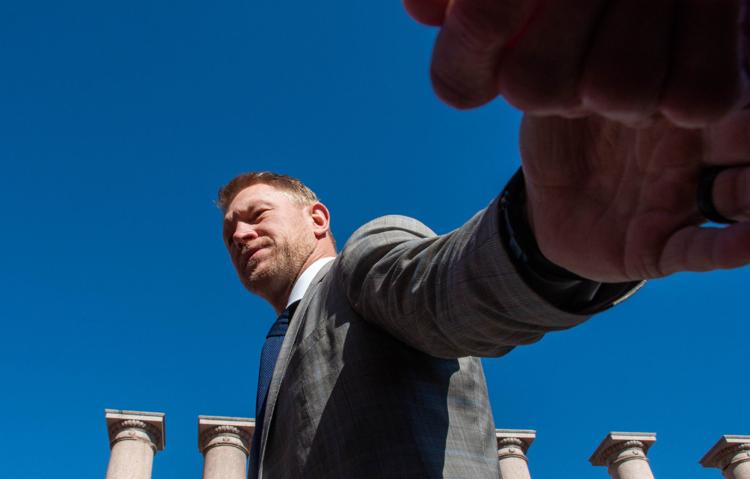 NU football vs. Minnesota, 10/20/18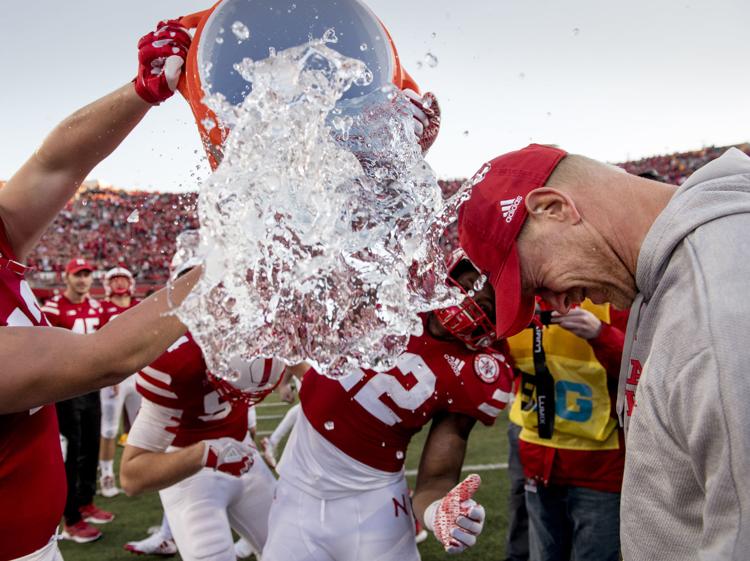 NU football vs. Minnesota, 10/20/18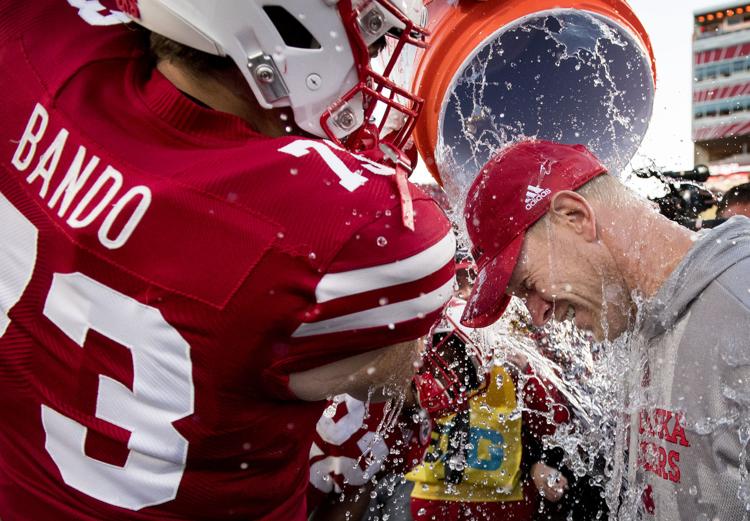 NU football vs. Minnesota, 10/20/18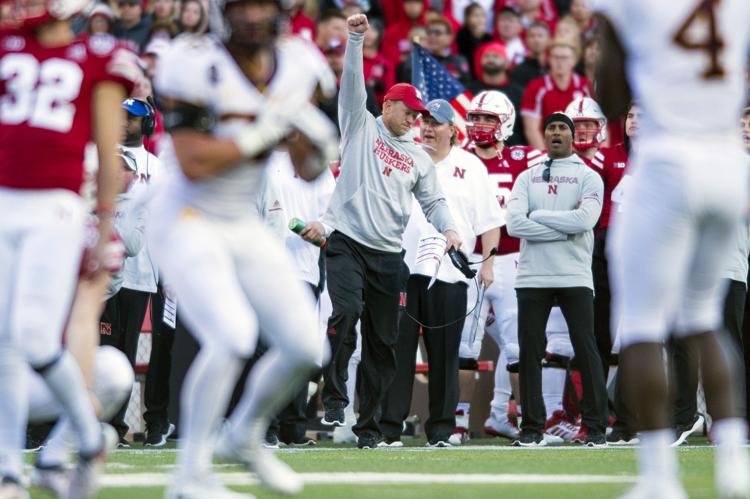 NU football vs. Minnesota, 10/20/18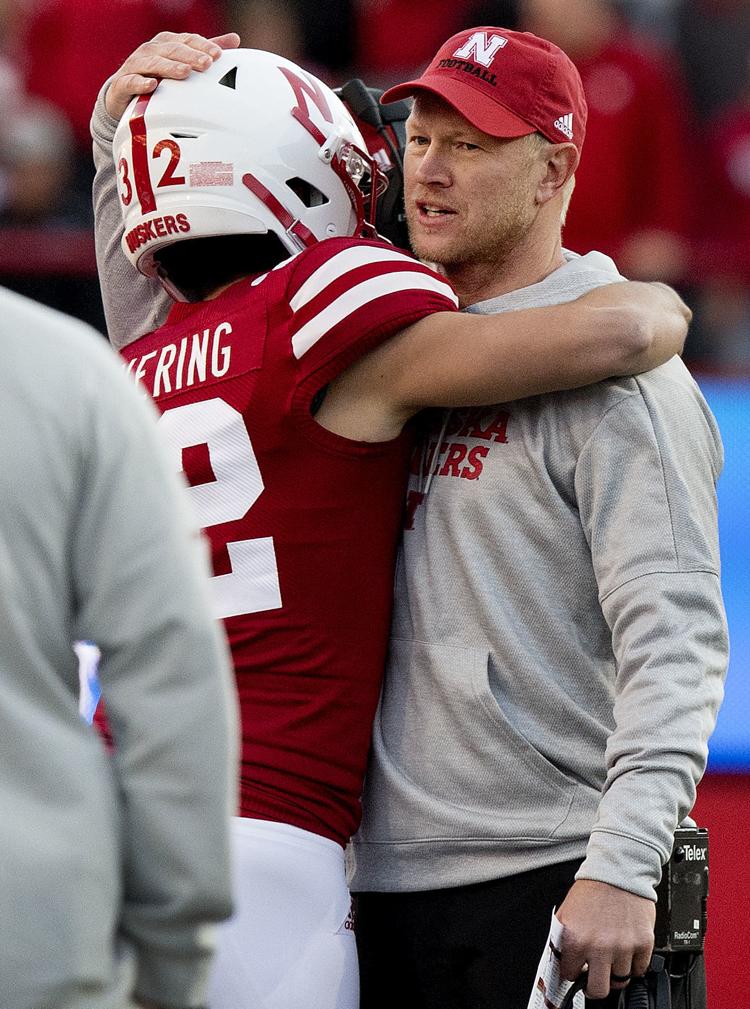 NU football vs. Minnesota, 10/20/18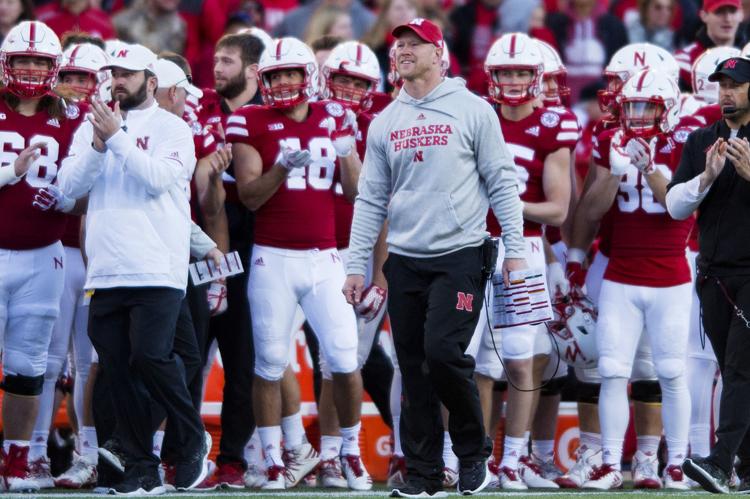 NU football vs. Minnesota, 10/20/18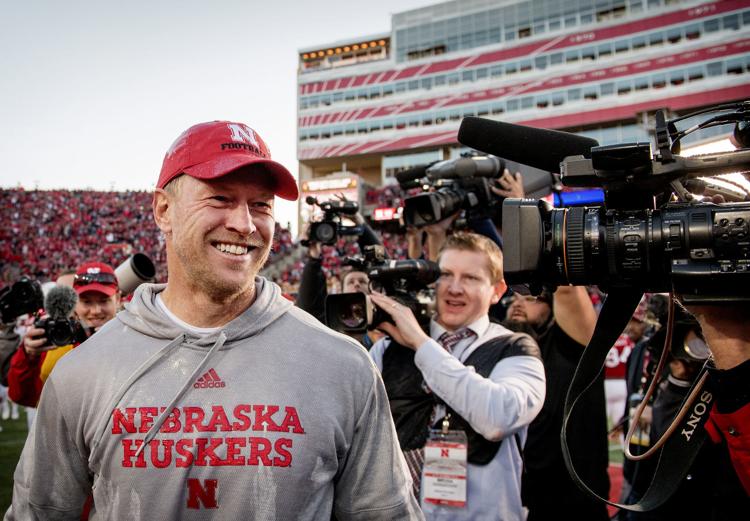 NU football vs. Minnesota, 10/20/18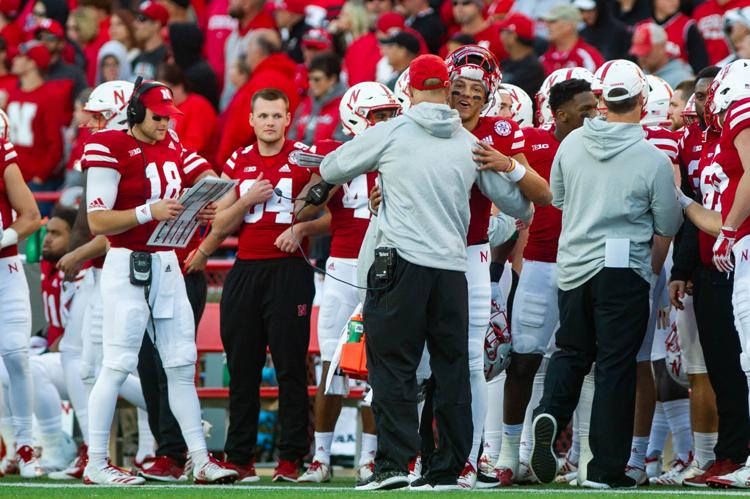 NU football vs. Minnesota, 10/20/18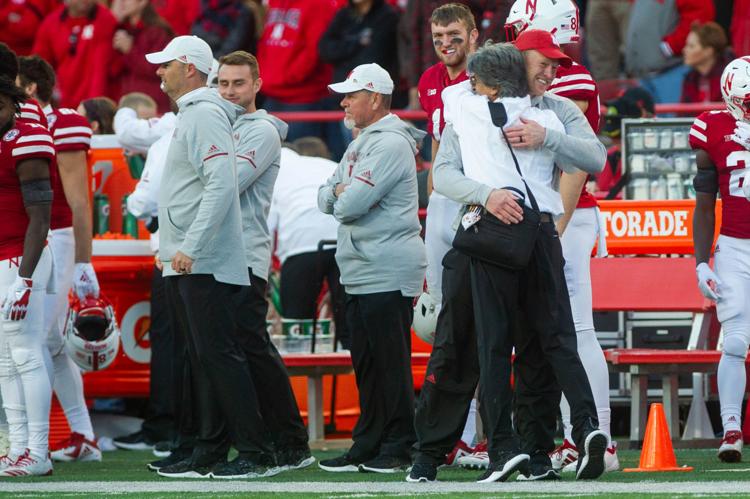 NU football vs. Minnesota, 10/20/18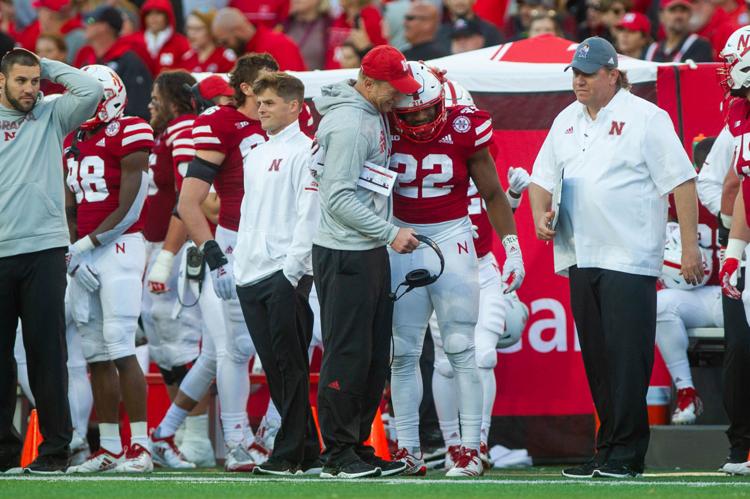 NU football vs. Minnesota, 10/20/18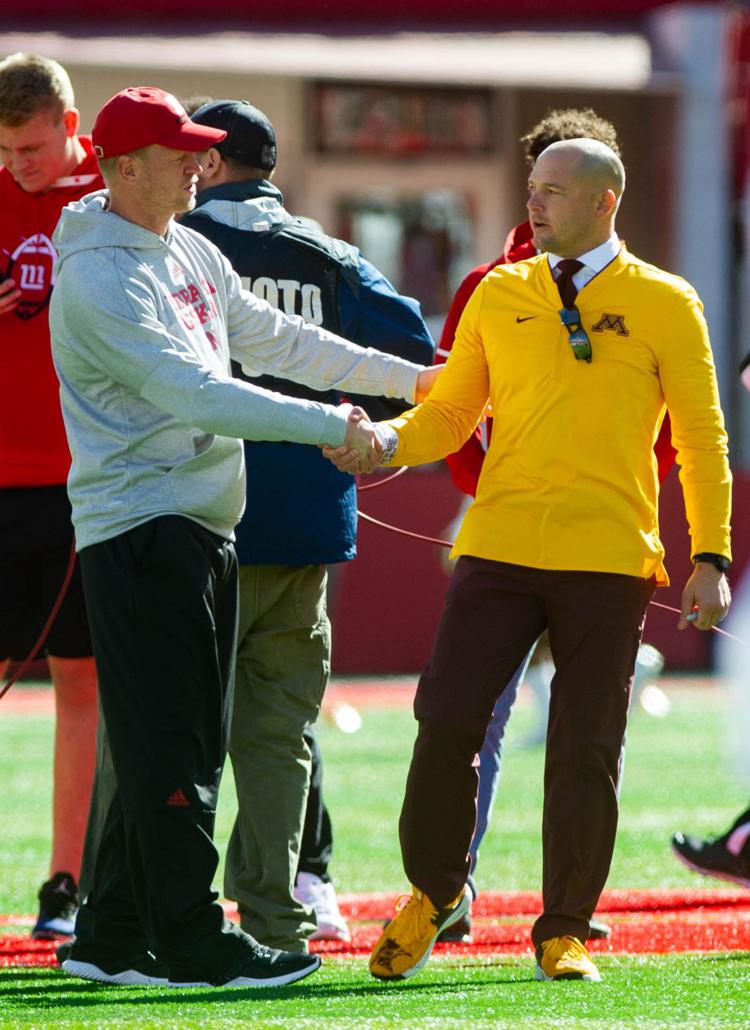 NU Football vs. Minnesota, 10/20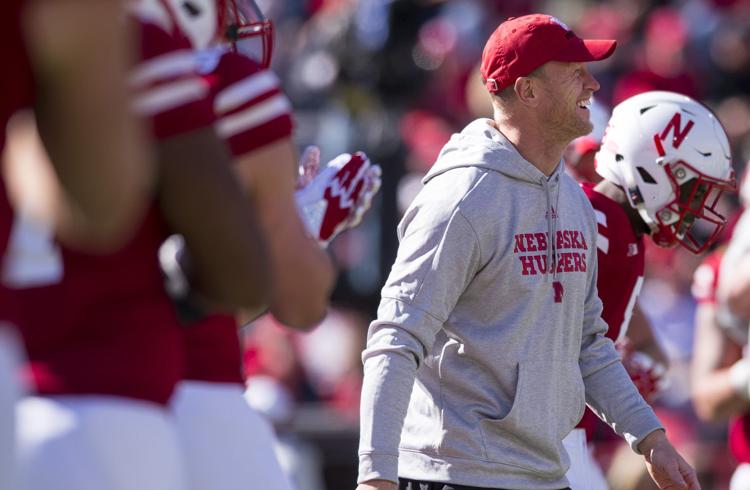 NU Football vs. Minnesota, 10/20
NU football vs. Minnesota, 10/20/18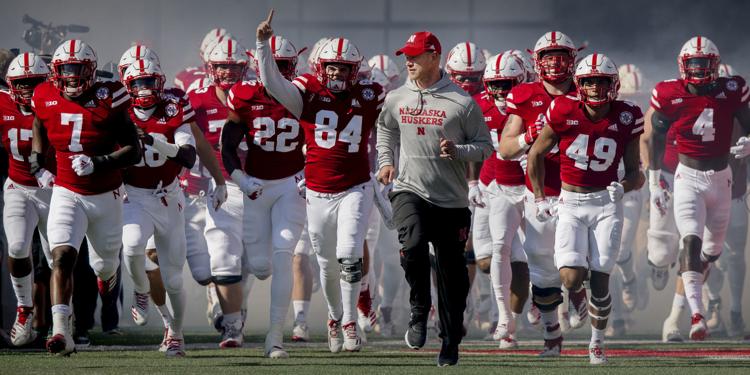 NU football vs. Minnesota, 10/20/18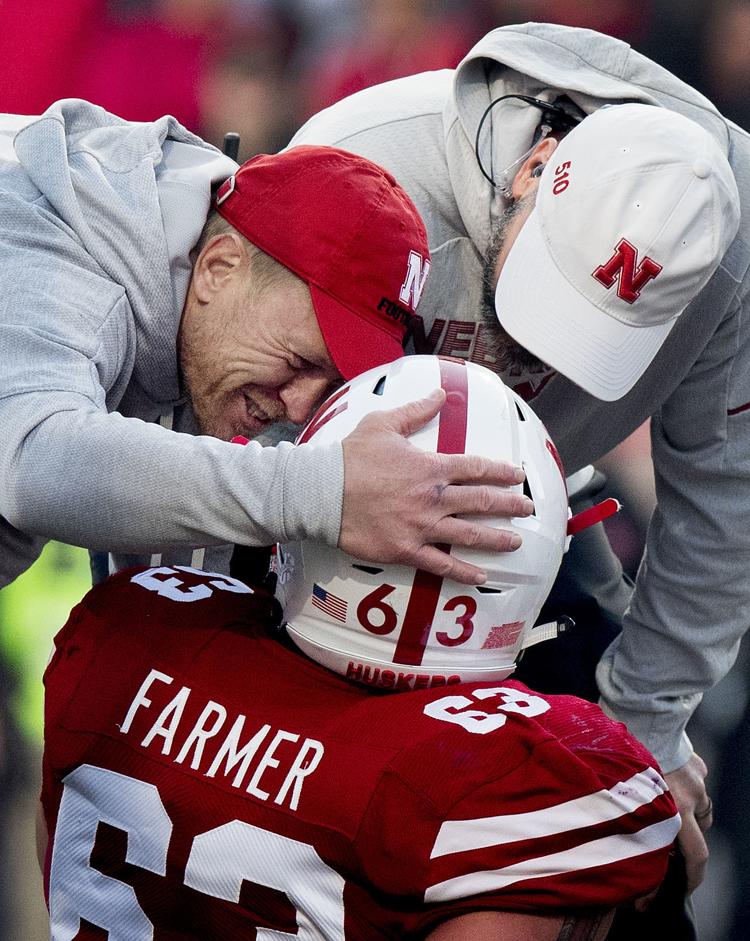 Nebraska vs. Bethune-Cookman, 10/27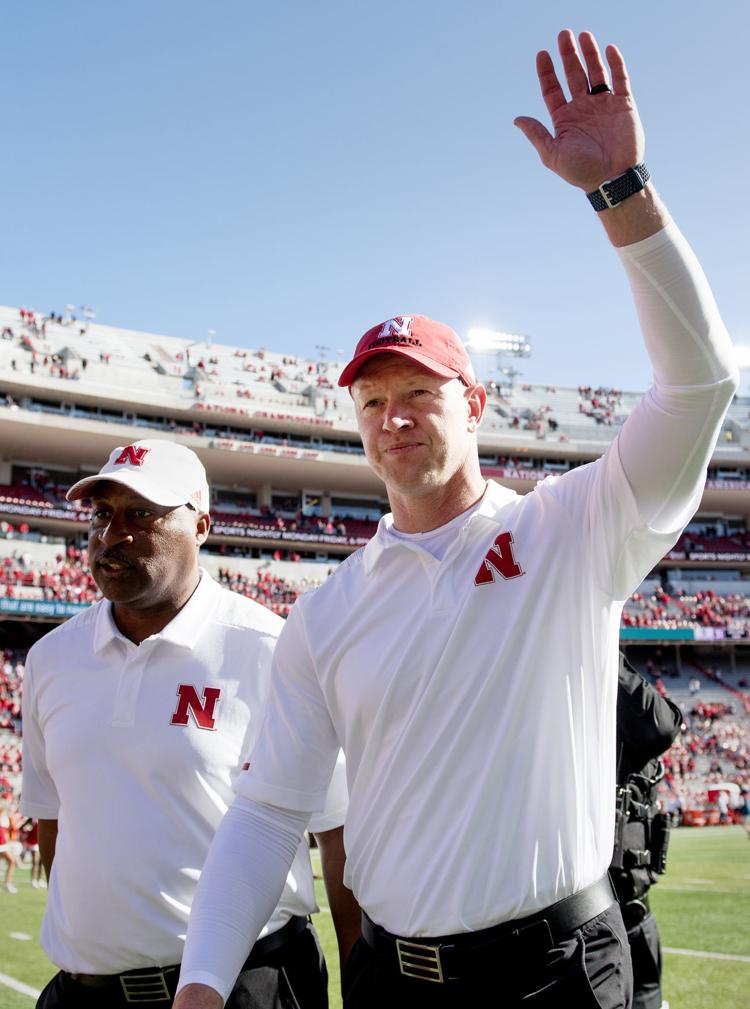 Nebraska vs. Bethune-Cookman, 10/27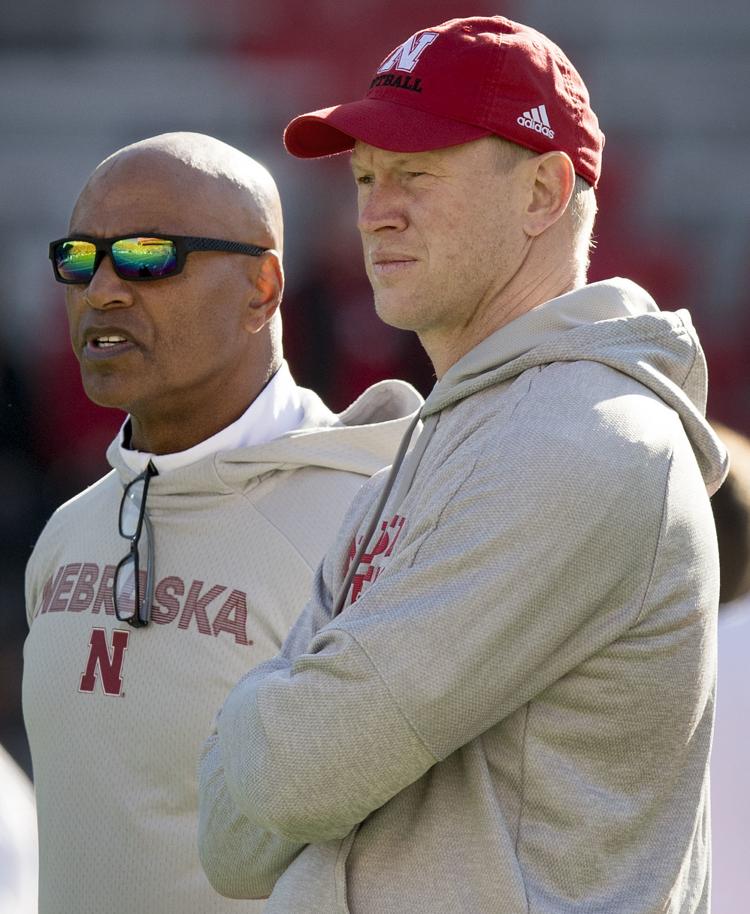 Nebraska vs. Bethune-Cookman, 10/27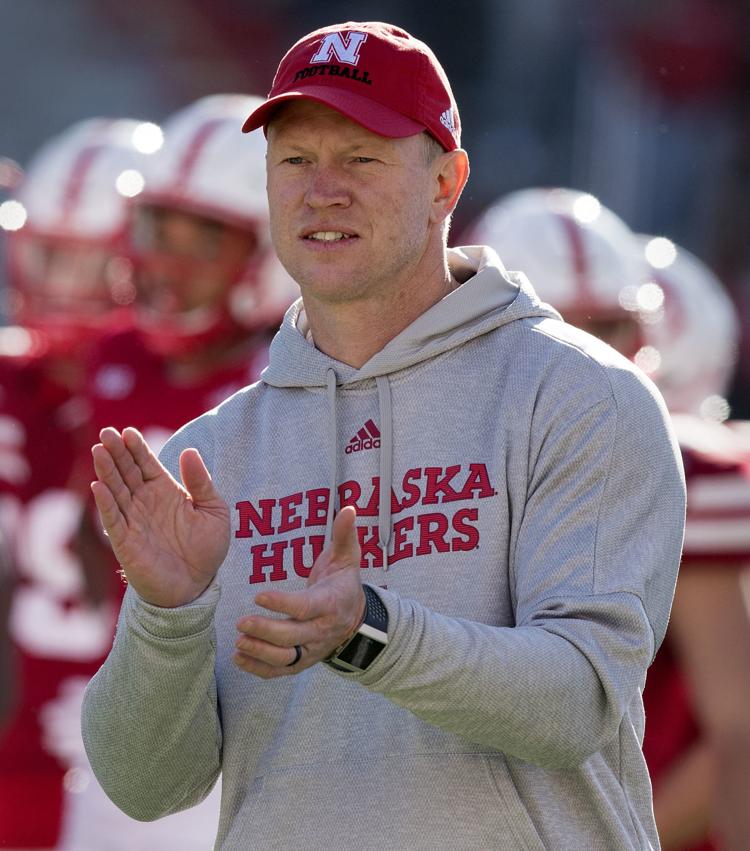 Illinois at Nebraska, 11/10/18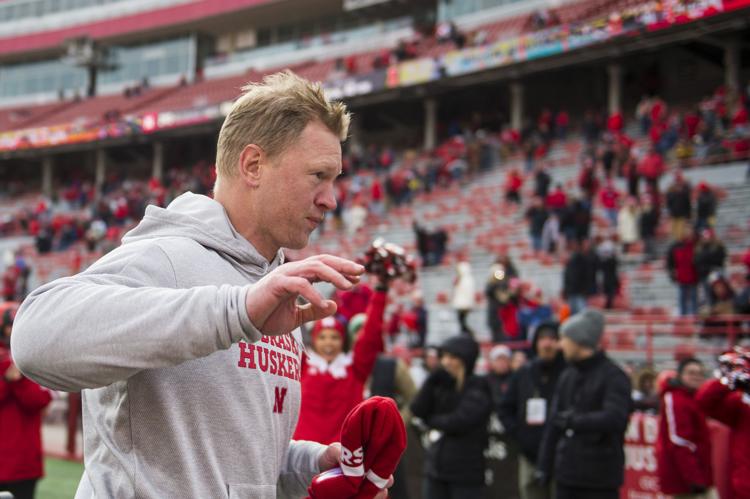 Illinois at Nebraska, 11/10/18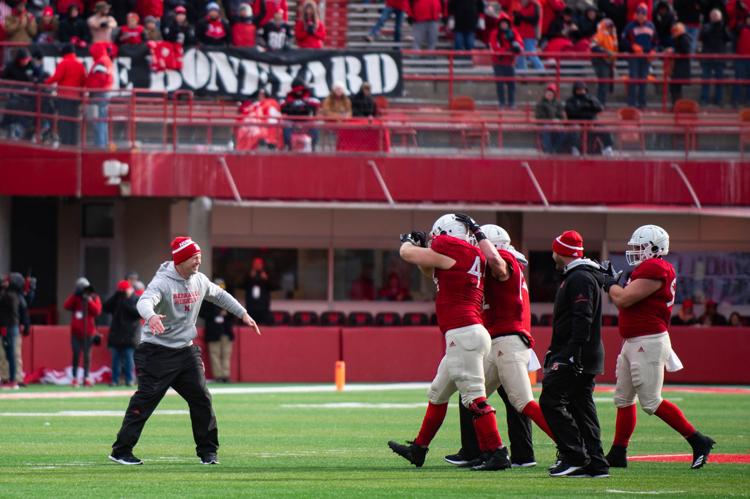 Illinois at Nebraska, 11/10/18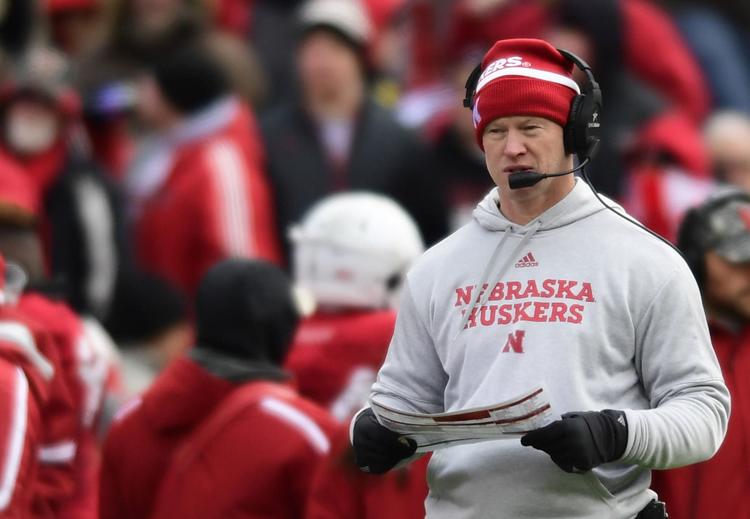 Michigan State vs. Nebraska, 11.17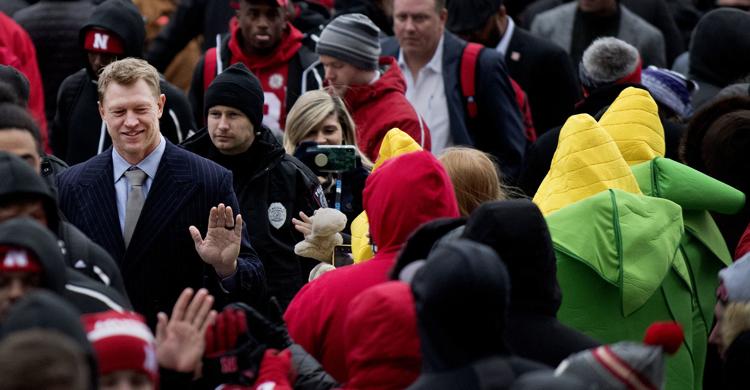 Michigan State vs. Nebraska, 11.17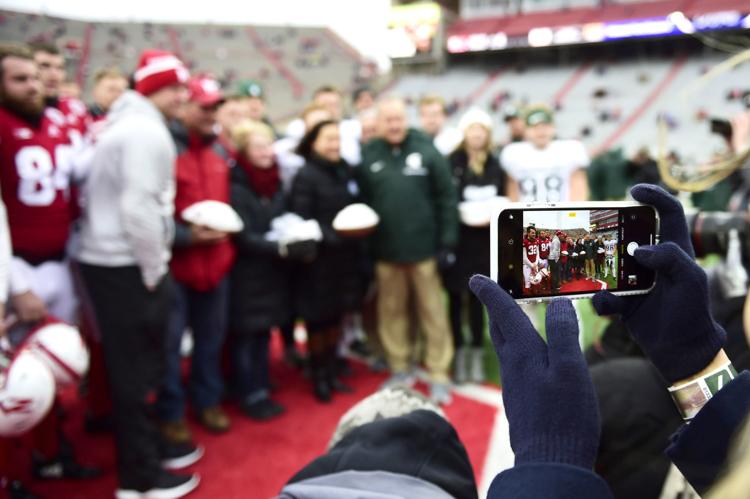 Michigan State vs. Nebraska, 11.17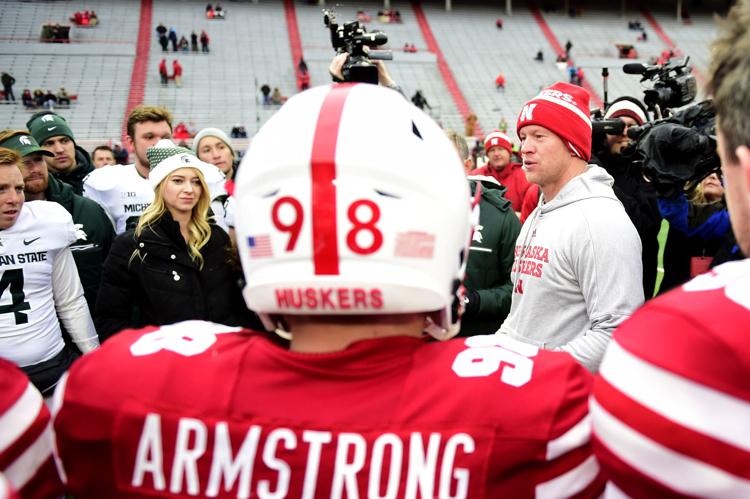 Michigan State vs. Nebraska, 11.17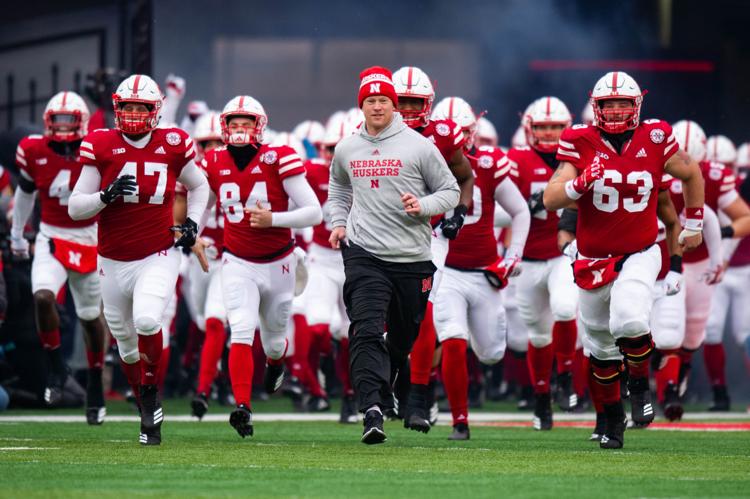 Michigan State vs. Nebraska, 11.17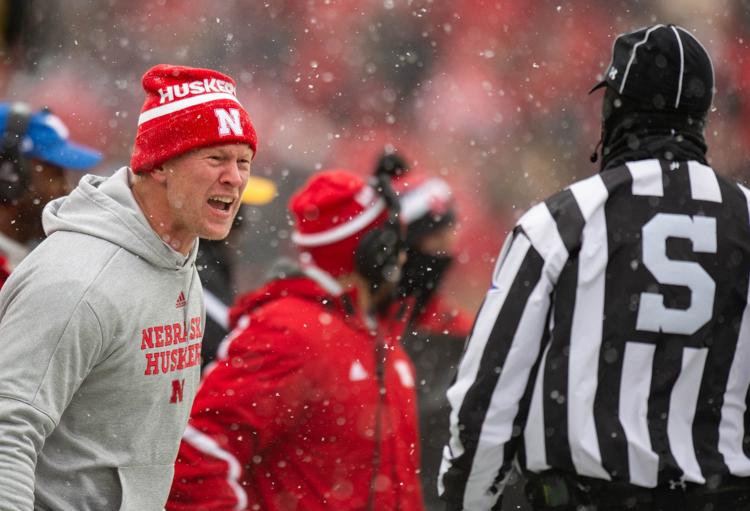 Michigan State vs. Nebraska, 11.17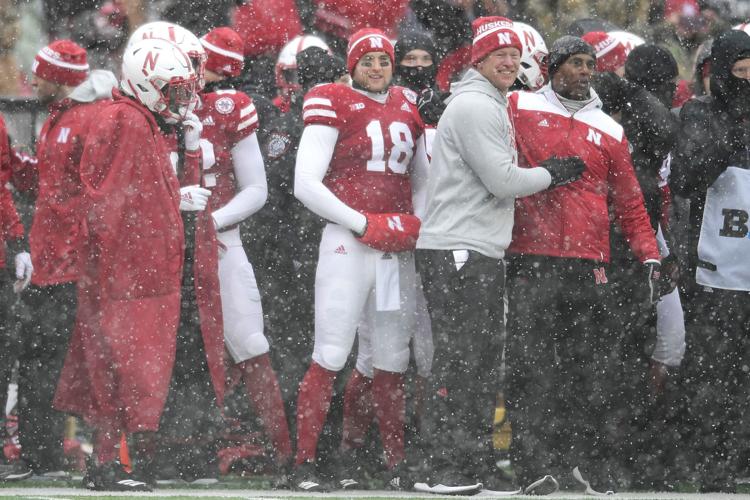 Michigan State vs. Nebraska, 11.17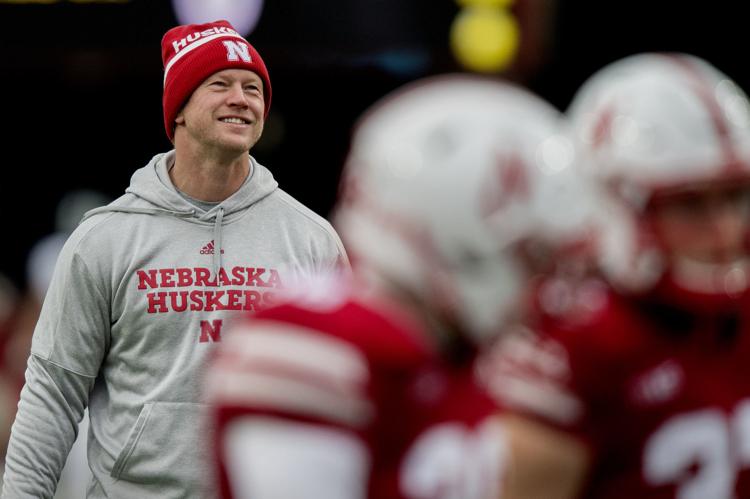 Johnson-Brock vs. Mullen, 11.19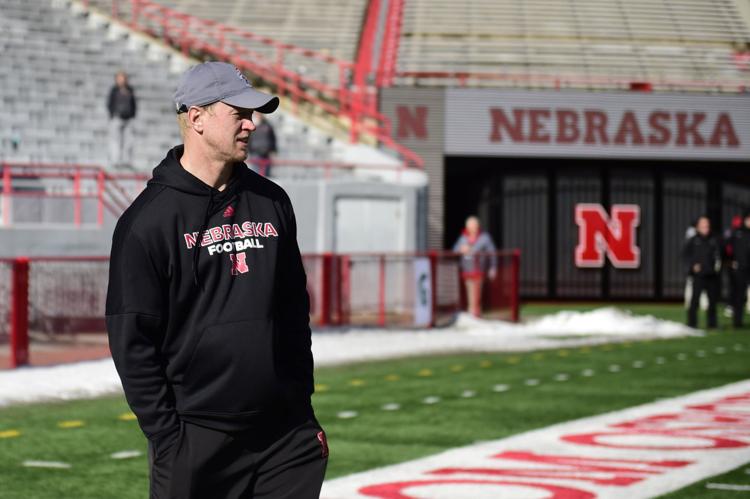 Nebraska vs. Iowa, 11.23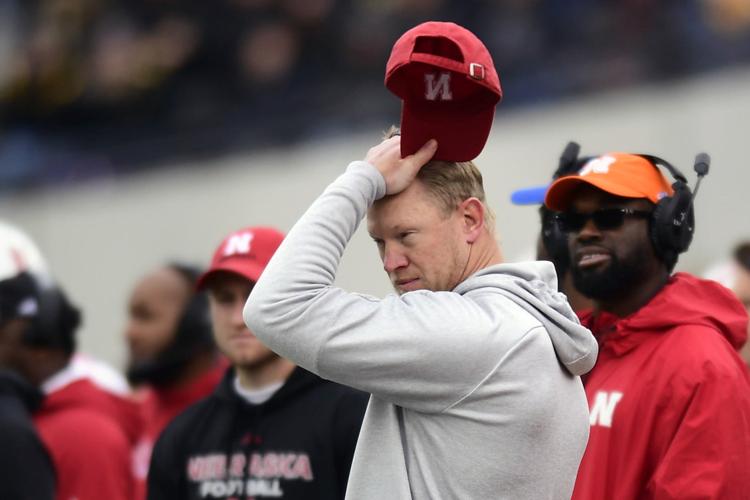 Nebraska vs. Iowa, 11.23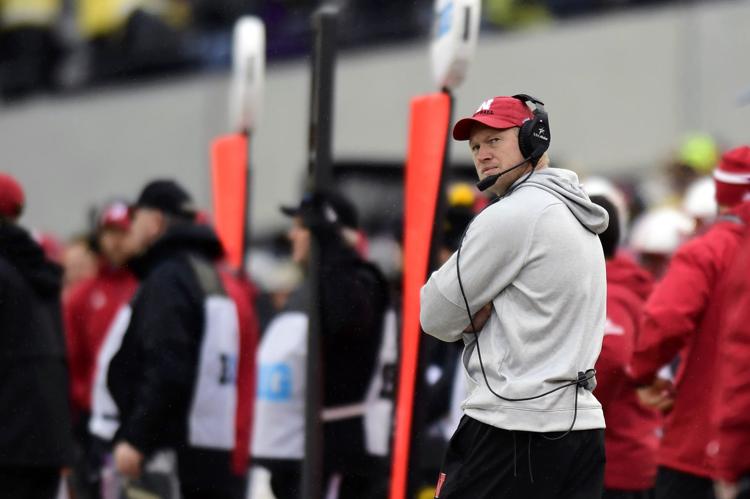 Nebraska vs. Iowa, 11.23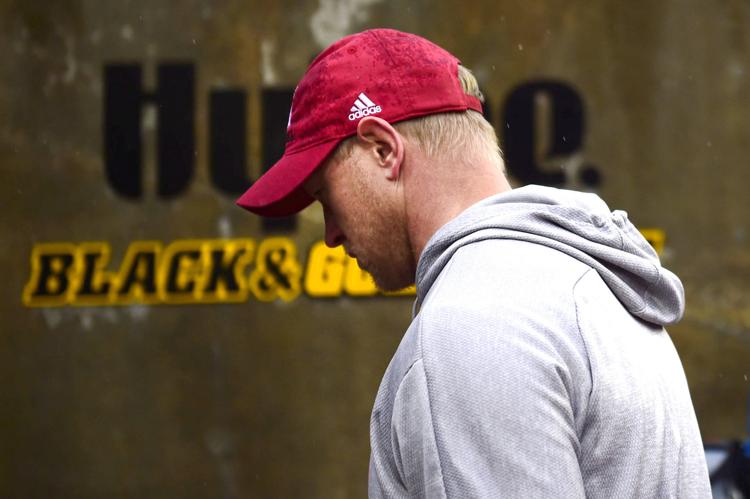 Nebraska vs. Iowa, 11.23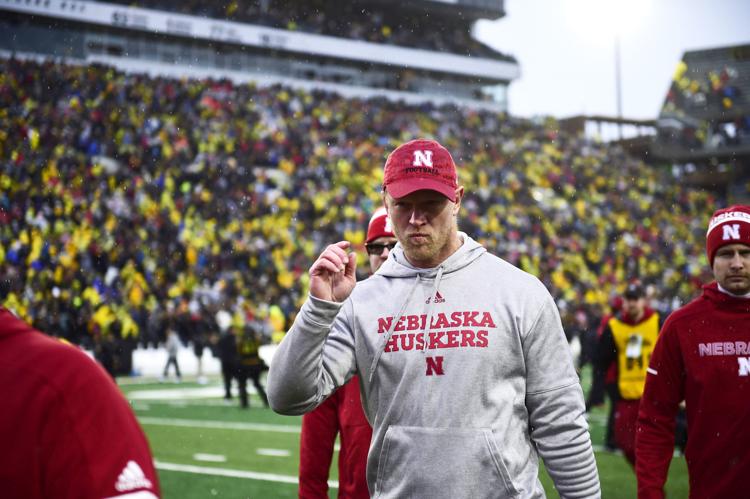 Nebraska vs. Iowa, 11.23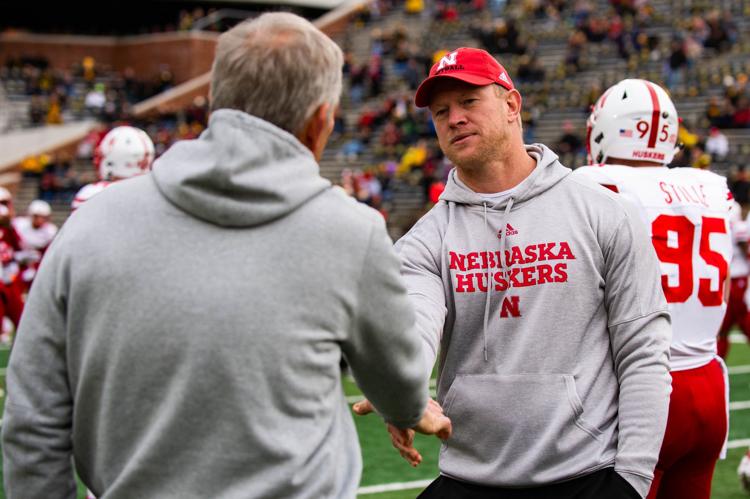 Nebraska vs. Iowa, 11.23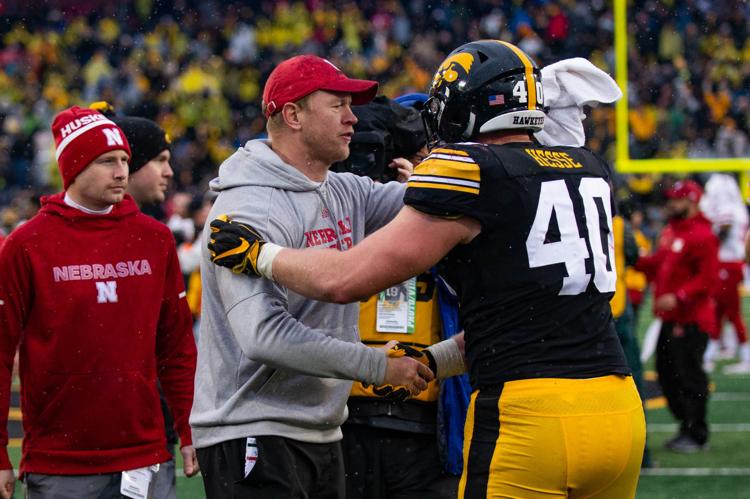 Nebraska vs. Iowa, 11.23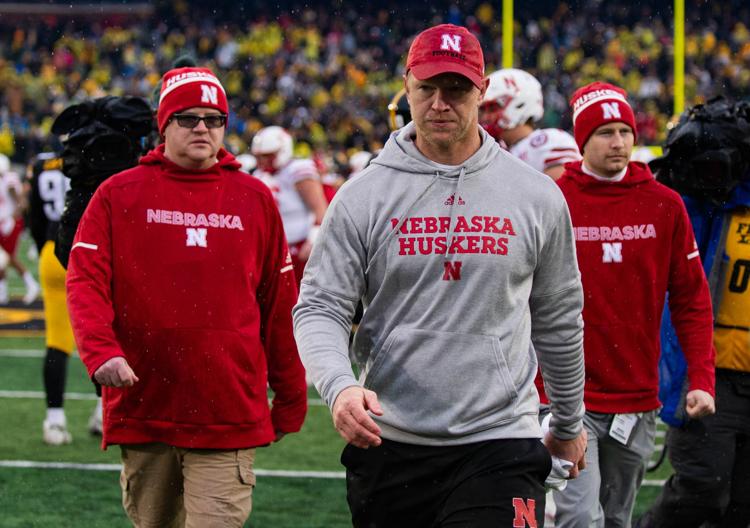 Nebraska vs. Iowa, 11.23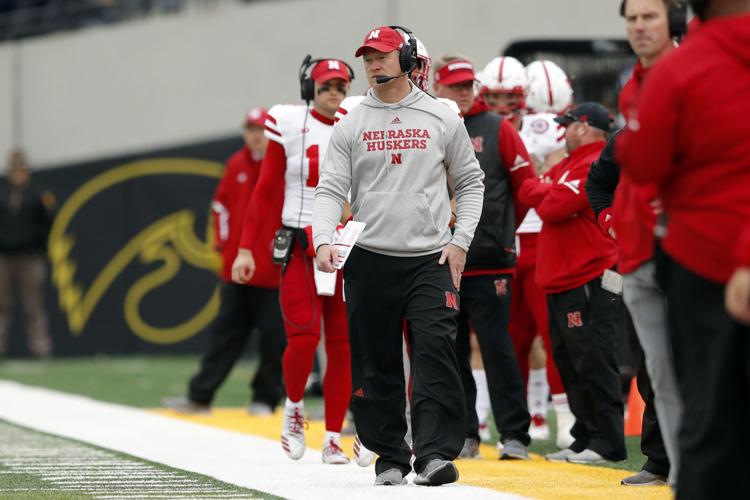 Maryland vs. Nebraska, 11.24