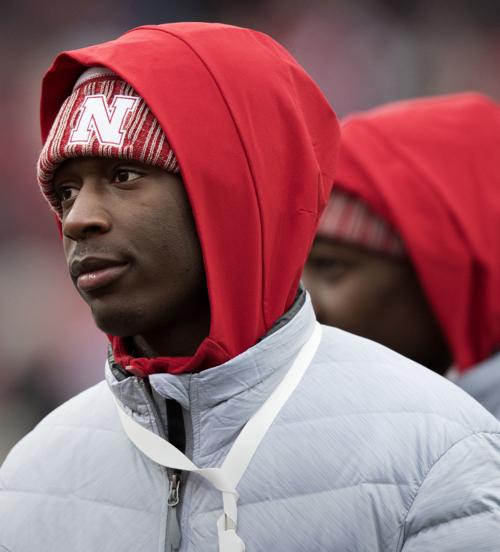 Jeff Sims would like to tell you that he's certain Dedrick Mills will be cleared academically to compete for the Nebraska football team in 2019.
But Sims made it clear Monday that Mills has hurdles to clear academically before he can become a Husker.
"He's graduated from Garden City (Community College)," said Sims, who was the school's head coach in 2018. "Now he's there trying to get his GPA up. The issue isn't needing credits. The issue is GPA. You have to have a 2.5 to transfer to Division I. It's not like back in the day when you needed to just graduate.
"He's working to raise that GPA. The problem is, the more classes you take, the better grades you have to get."
Sims said he stays in contact with Mills, who was on hand for the April 13 Red-White Spring Game. In a perfect world, Mills will obtain the necessary GPA and report to Nebraska later this month.
"But that will be determined by his grades that will come out within the next two weeks," Sims said. "Nebraska will make a reevaluation and look at his stuff, and hopefully he'll be (qualified), or hopefully he'll be close enough that Nebraska's willing to continue to work with him."
Sims in December took over as head coach at Division II Missouri Southern in Joplin, Missouri. Although Sims wishes he could be in Garden City helping push Mills to the academic finish line, he says the player is getting assistance at the community college.
"We want him at Nebraska. We want to see him succeed," Sims said. "He is a great dude, and you love him as a football player. But he's working on the academics, and there are certain standards."
You have free articles remaining.
If Mills gets his GPA to the proper level, he immediately could be in position to compete for a starting job. In 2018, he rushed for 1,358 yards and 19 touchdowns in 10 games for a Garden City squad that finished 10-1 and ranked No. 2 in the final junior college rankings. He spent 2016 at Georgia Tech, where he led the team in rushing with 771 yards (5.1 per carry) in nine games.
But he was kicked off the team for positive drug tests, a subject he's addressed openly.
His importance to Nebraska's hopes this coming season is magnified by sophomore Maurice Washington's ongoing legal issues. Because of those issues, Washington was a limited participant in spring practice -- he missed the spring game -- following a freshman season in which he ranked third on the team with 455 rushing yards (5.9 per carry) while also ranking third with 24 receptions for 221 yards (9.2).
In Washington's absence this spring, Jaylin Bradley, Brody Belt and Wyatt Mazour carried a heavy load, but they'll be challenged by class of 2019 signees Rahmir Johnson, Ronald Thompkins and Mills -- that is, if Mills takes care of business at Garden City.
"What he can do is get a lot of tough yards," said Sims, who formerly coached at Fort Scott (Kansas) Community College.
Sims received a call recently from Jermarcus "Yoshi" Hardrick, who played offensive line for Sims at Fort Scott and went on to play for Nebraska in 2010-11. Hardrick dialed up Sims to tell him he had just earned his bachelor's from NU.
"He said, 'Coach Sims, I just took my last final and I'm going to be a graduate of the University of Nebraska,'" Sims said. "He's a great example of what a place like Nebraska can do for a young man. That's what's awesome about football, is to see guys use it to change their lives."
Sims hopes Mills also will get that experience.