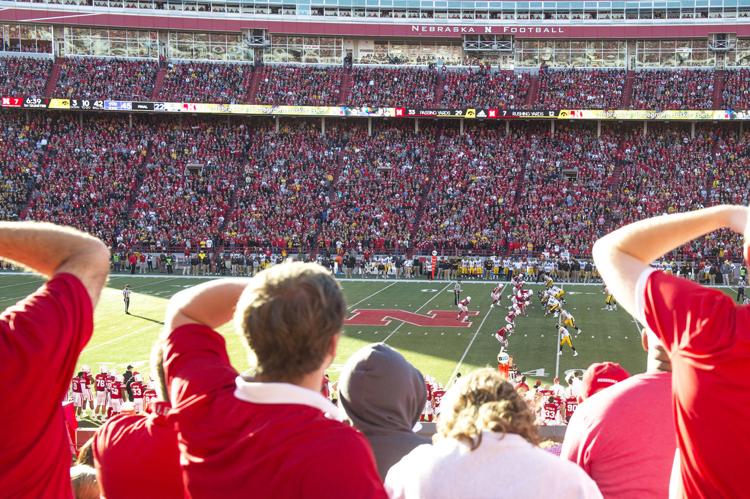 Fans attending Saturday's 7 p.m. game between Nebraska and Akron will see several new features and gameday enhancements.
Fans will likely notice the enhanced lighting and video screens in the Tunnel Walk area, additional concession stands and restrooms in North Stadium, and improved historical displays in the lobby of the Osborne Athletic Complex.
Here are some other changes inside the stadium:
* A clock showing the time remaining in each media break will now be visible in Memorial Stadium. The new feature will allow fans to know when game action will resume on the field.
* Memorial Stadium has new LED lighting above the East and West Stadiums. The lights replace the original permanent lights that were installed in 1999. The lights are set up to provide additional game presentation opportunities.
* Fans lining up under the North Stadium as the Huskers enter the stadium prior to kickoff will see new lighting and video features in the Tunnel Walk area.
* The Husker Nation Pavilion will return to its original location on the Ed Weir Track and is free to the public. The primary entrance to the Husker Nation Pavilion will be on the south side of Ed Weir Stadium near the columns. The Husker Nation Pavilion will open at 2 p.m. Saturday.
* The Nebraska football team will arrive at Memorial Stadium a little more than two hours before home games (approximately 4:50-4:55 p.m. Saturday). The team will arrive on the East side of Memorial Stadium and enter the stadium at Gate 20.
* For the second year in Memorial Stadium all play descriptions, scoring, player information, referee and penalty announcements, in-game promotions, entertainment action, advertising videos, emergency messaging, and post-game messages will be transcribed.