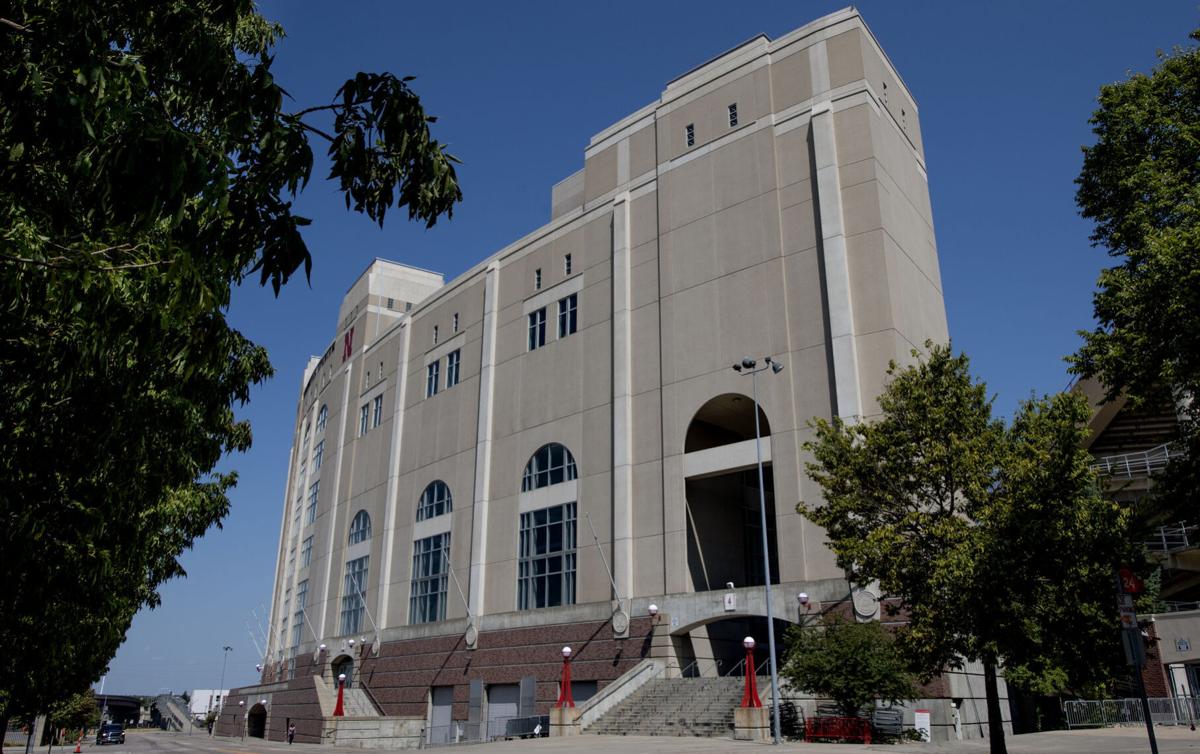 Nebraska's updated COVID-19 guidelines are published and they feature substantially different rules for student-athletes who are fully vaccinated compared to athletes who are not. 
All students, staff and faculty who are on UNL's campus are required to be tested once per week (testing runs Sunday through Thursday). However, fully vaccinated athletes will be exempt from regular weekly testing if they are enrolled in UNL's Vaccine Registry. 
If they are not enrolled in the registry, athletes will be tested weekly. 
For athletes, a positive test will require 10-day isolation and then at least 24 hours without a fever before being cleared to return to competition. The reentry process will also include a cardiac EKG and blood testing. 
The rules for people deemed "close contacts" will differ for vaccinated and unvaccinated people, too. 
A vaccinated individual who is deemed to be a close contact is asked to self-monitor for 14 days but does not have to isolate or quarantine. 
An unvaccinated individual who is deemed to be a close contact has to enter a daily testing regimen. That includes five days of antigen testing, a PCR test after five days and then two more days of antigen testing. If the athlete tests positive along the way, she or he goes into the 10-day isolation period. 
An unvaccinated close contact does not have to stay away from team functions during that daily testing cadence, but there are restrictions. For example, she or he is required to wear a mask in campus facilities. There are also restrictions on where those athletes can eat — they can pick up food from the training table but cannot eat there — and how they travel for competition. 
The campus guidance on regular, weekly testing includes a 90-day exemption following a positive test. That means that if an athlete tests positive, he or she doesn't have to be part of the weekly testing protocol for 90 days after the positive test. 
An elevated level of positive tests in a program can also trigger a mandatory testing arrangement for the entire team. 
For athletics programs with more than 50 coaches and staff, like football, the threshold is a 5% concurrent positivity rate. For less than 50 coaches and staff, the rate is a 3% concurrent positivity rate. 
Nebraska head football coach Scott Frost said earlier this month that his program had made significant progress in its efforts to increase the vaccination rate among Husker players. 
"COVID is here, COVID's going to stay and there's not much we can do about it. If they say a vaccination is the best way that we can play football without any interruptions, then why not?" junior tight end and captain Austin Allen said Monday, adding that he wouldn't tell one of his teammates that they had to get one. "If a player wants to have a season with minimal interruption, go get the vaccine."  
Frost said some sort of update on that effort was likely coming this week, but not from him. 
"To me (vaccination status is) private for the kids and I don't want them thinking about that," Frost said. "I want them thinking about Saturday."
Nebraska volleyball coach John Cook said on Monday that his team will continue using masks until the local guidance on COVID-19 changes. 
In related news, the Big Ten announced Monday morning that if one of its teams is unable to play a conference game due to COVID-19, it will count as a forfeit and the game will not be rescheduled. 
That news was largely expected — new Nebraska athletic director Trev Alberts said last week that he thought there was a decent chance that's how the league's policy would go — but it still could have substantial ramifications this fall. 
If both conference teams cannot play a game due to COVID-19, the game will be ruled a no contest. 
The forfeit counts as a loss in the conference standings, while the opposing team will be assigned a win. 
Watch now: Replays from a busy day at the podium as Husker football begins Game Week
Watch now: Cam Taylor-Britt on Illinois game: 'We really have to get this one'
Watch now: JoJo Domann discusses importance of Blackshirts tradition
Watch now: Damion Daniels on becoming a captain: 'I take big pride in it'
Watch now: Austin Allen talks leadership, accountability after being named a captain
Watch now: A relaxed Adrian Martinez says he is 'living the dream'
Watch now: Scott Frost's blunt five-minute news conference
Watch now: Marquel Dismuke on intensity at practice cranking up with season opener in sight
Watch now: Ethan Piper offers insight into NU's identity on offense
The playlists: Nebraska's 2021 position-by-position breakdowns, with a musical twist
𝙏𝙞𝙜𝙝𝙩 𝙚𝙣𝙙𝙨 (𝙛𝙧𝙤𝙣𝙩𝙢𝙖𝙣: 𝘼𝙪𝙨𝙩𝙞𝙣 𝘼𝙡𝙡𝙚𝙣)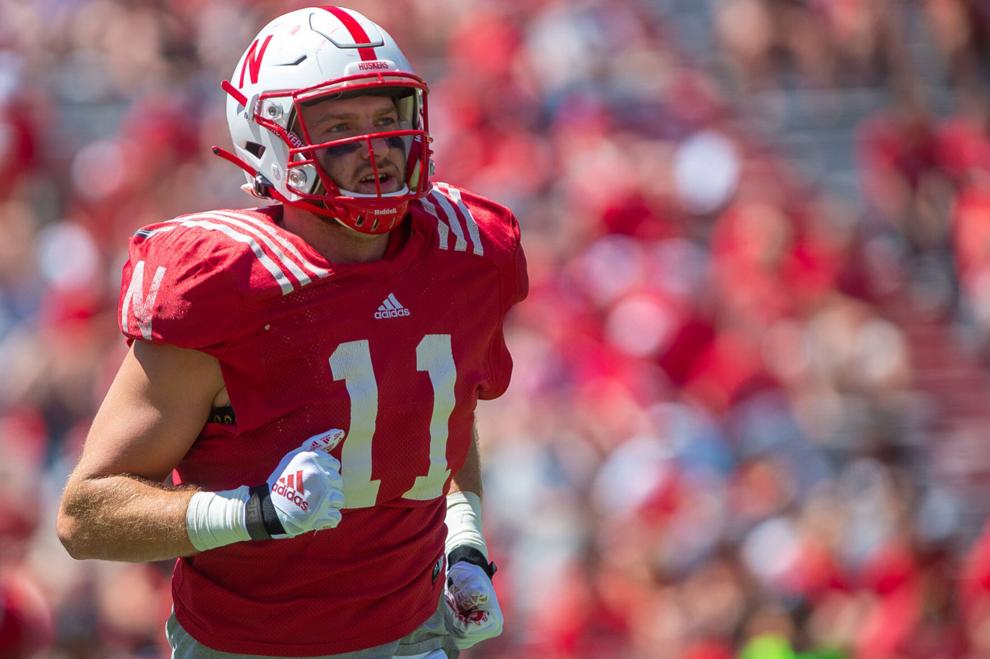 𝘿𝙚𝙛𝙚𝙣𝙨𝙞𝙫𝙚 𝙡𝙞𝙣𝙚 (𝙛𝙧𝙤𝙣𝙩𝙢𝙖𝙣: 𝘽𝙚𝙣 𝙎𝙩𝙞𝙡𝙡𝙚)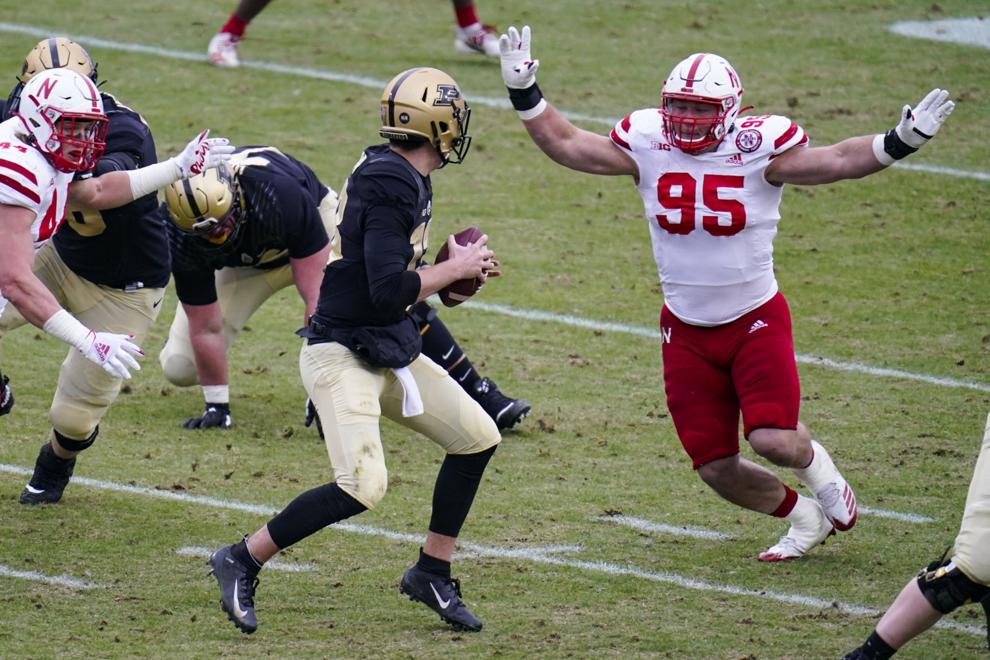 𝘾𝙤𝙧𝙣𝙚𝙧𝙗𝙖𝙘𝙠 (𝙛𝙧𝙤𝙣𝙩𝙢𝙖𝙣: 𝘾𝙖𝙢 𝙏𝙖𝙮𝙡𝙤𝙧-𝘽𝙧𝙞𝙩𝙩)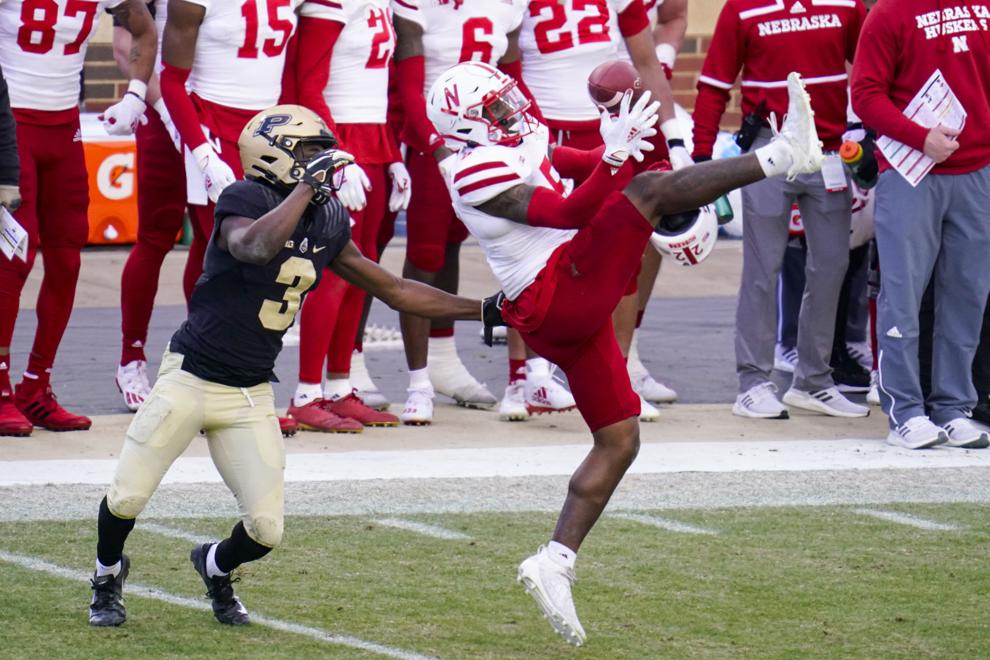 𝙌𝙪𝙖𝙧𝙩𝙚𝙧𝙗𝙖𝙘𝙠 (𝙛𝙧𝙤𝙣𝙩𝙢𝙖𝙣: 𝘼𝙙𝙧𝙞𝙖𝙣 𝙈𝙖𝙧𝙩𝙞𝙣𝙚𝙯)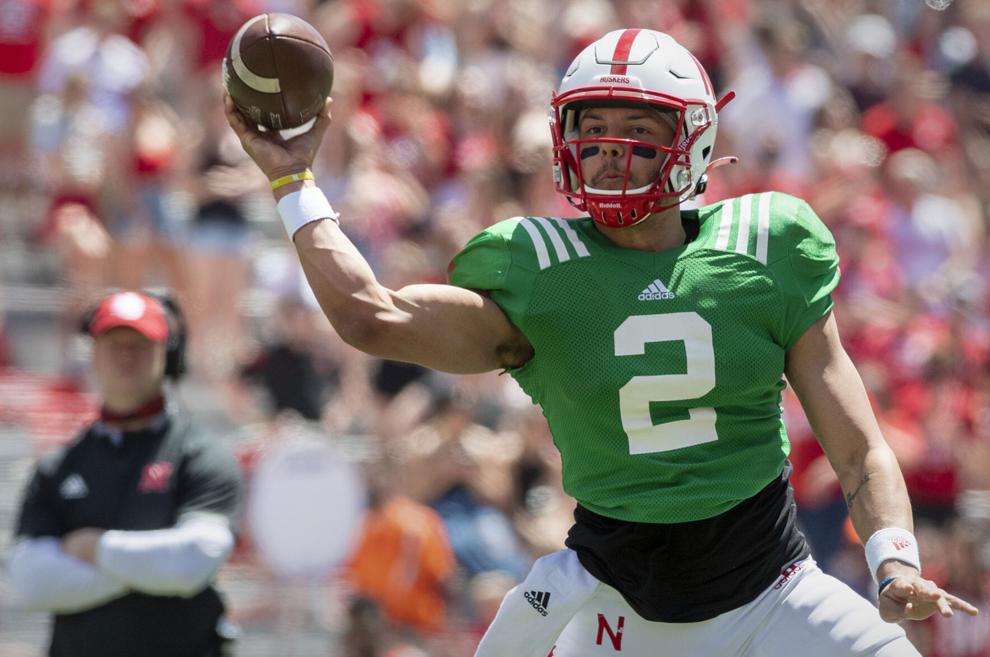 𝙎𝙖𝙛𝙚𝙩𝙮 (𝙛𝙧𝙤𝙣𝙩𝙢𝙚𝙣: 𝘿𝙞𝙘𝙖𝙥𝙧𝙞𝙤 𝘽𝙤𝙤𝙩𝙡𝙚 𝙖𝙣𝙙 𝙈𝙖𝙧𝙦𝙪𝙚𝙡 𝘿𝙞𝙨𝙢𝙪𝙠𝙚)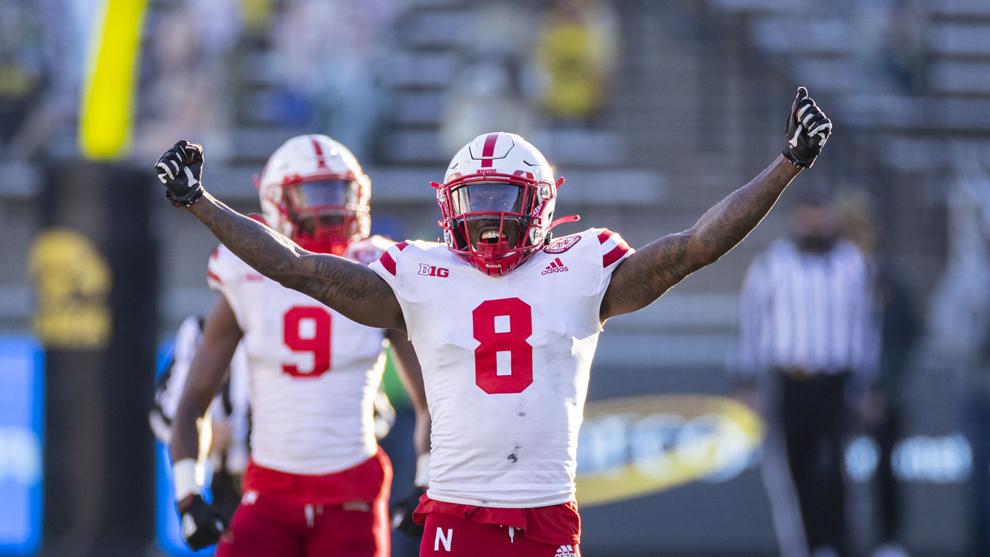 𝙄𝙣𝙨𝙞𝙙𝙚 𝙡𝙞𝙣𝙚𝙗𝙖𝙘𝙠𝙚𝙧 (𝙛𝙧𝙤𝙣𝙩𝙢𝙖𝙣: 𝙇𝙪𝙠𝙚 𝙍𝙚𝙞𝙢𝙚𝙧)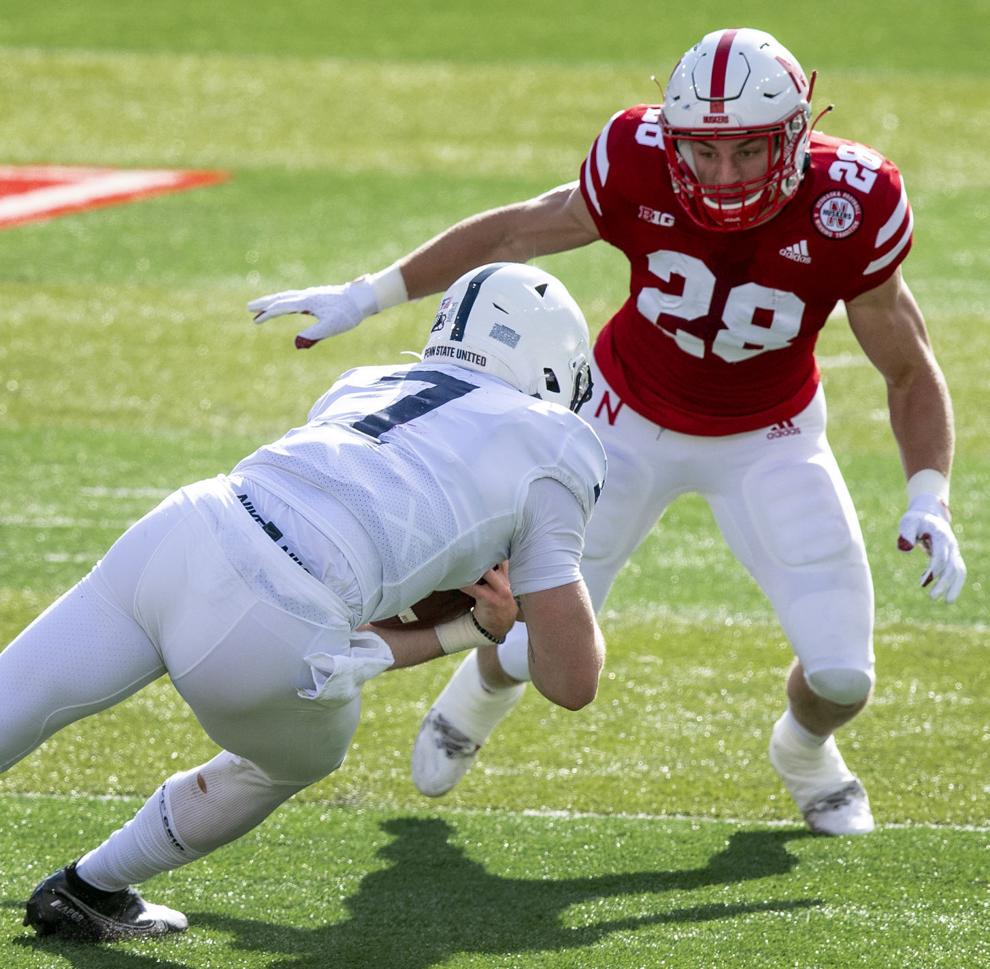 𝙒𝙞𝙙𝙚 𝙧𝙚𝙘𝙚𝙞𝙫𝙚𝙧 (𝙛𝙧𝙤𝙣𝙩𝙢𝙖𝙣: 𝙎𝙖𝙢𝙤𝙧𝙞 𝙏𝙤𝙪𝙧𝙚)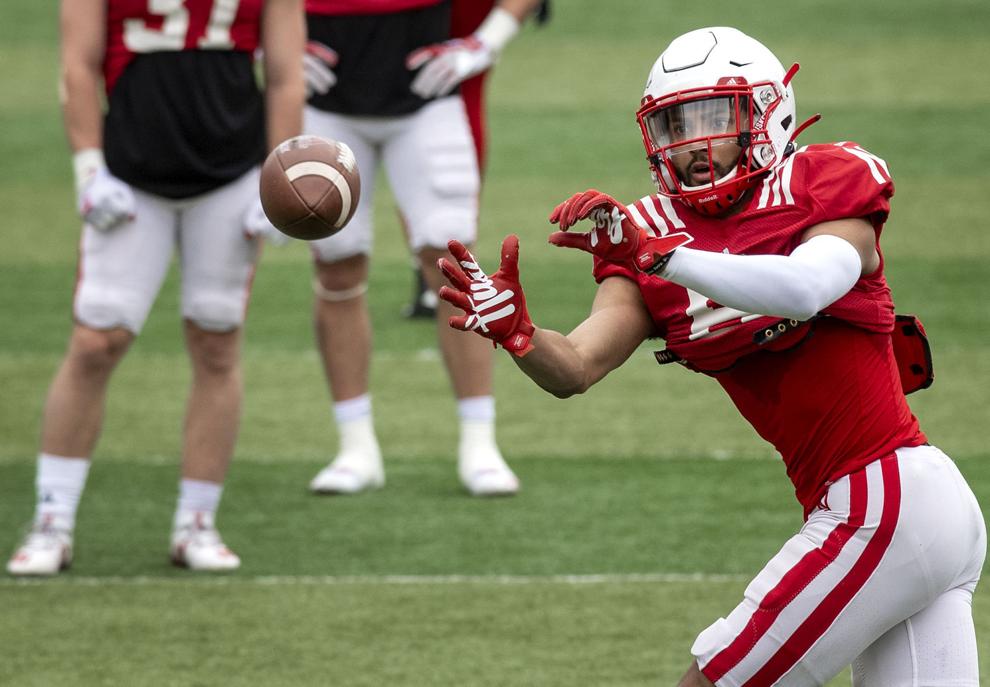 𝙊𝙛𝙛𝙚𝙣𝙨𝙞𝙫𝙚 𝙡𝙞𝙣𝙚 (𝙛𝙧𝙤𝙣𝙩𝙢𝙖𝙣: 𝘾𝙖𝙢𝙚𝙧𝙤𝙣 𝙅𝙪𝙧𝙜𝙚𝙣𝙨)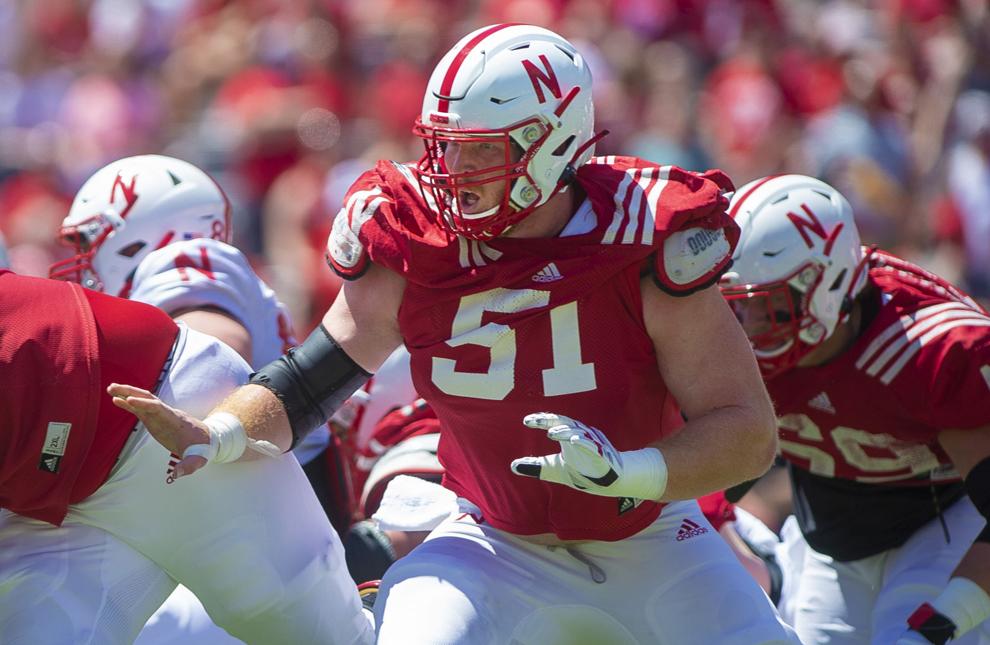 𝙊𝙪𝙩𝙨𝙞𝙙𝙚 𝙡𝙞𝙣𝙚𝙗𝙖𝙘𝙠𝙚𝙧 (𝙛𝙧𝙤𝙣𝙩𝙢𝙖𝙣: 𝙅𝙤𝙅𝙤 𝘿𝙤𝙢𝙖𝙣𝙣)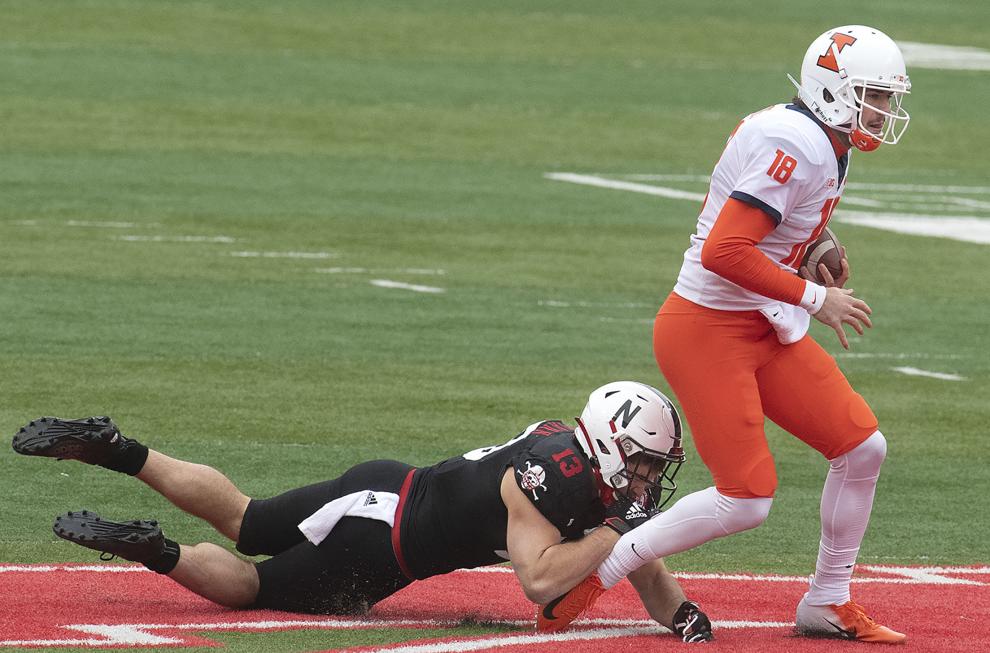 𝙍𝙪𝙣𝙣𝙞𝙣𝙜 𝙗𝙖𝙘𝙠 (𝙛𝙧𝙤𝙣𝙩𝙢𝙖𝙣: 𝙂𝙖𝙗𝙚 𝙀𝙧𝙫𝙞𝙣)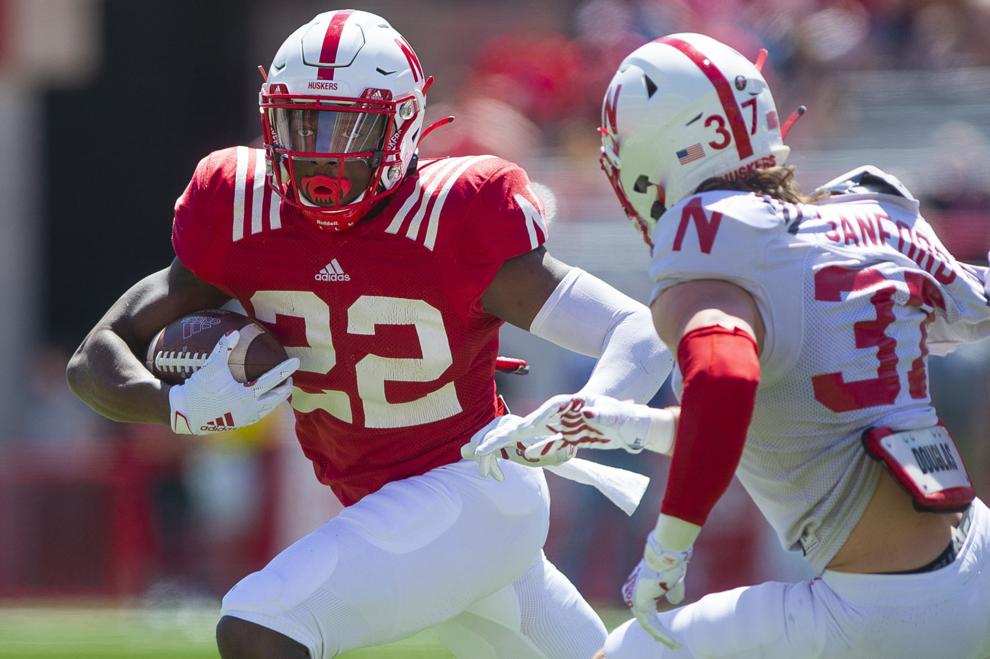 𝙎𝙥𝙚𝙘𝙞𝙖𝙡 𝙩𝙚𝙖𝙢𝙨 (𝙛𝙧𝙤𝙣𝙩𝙢𝙖𝙣: 𝘾𝙤𝙣𝙣𝙤𝙧 𝘾𝙪𝙡𝙥)