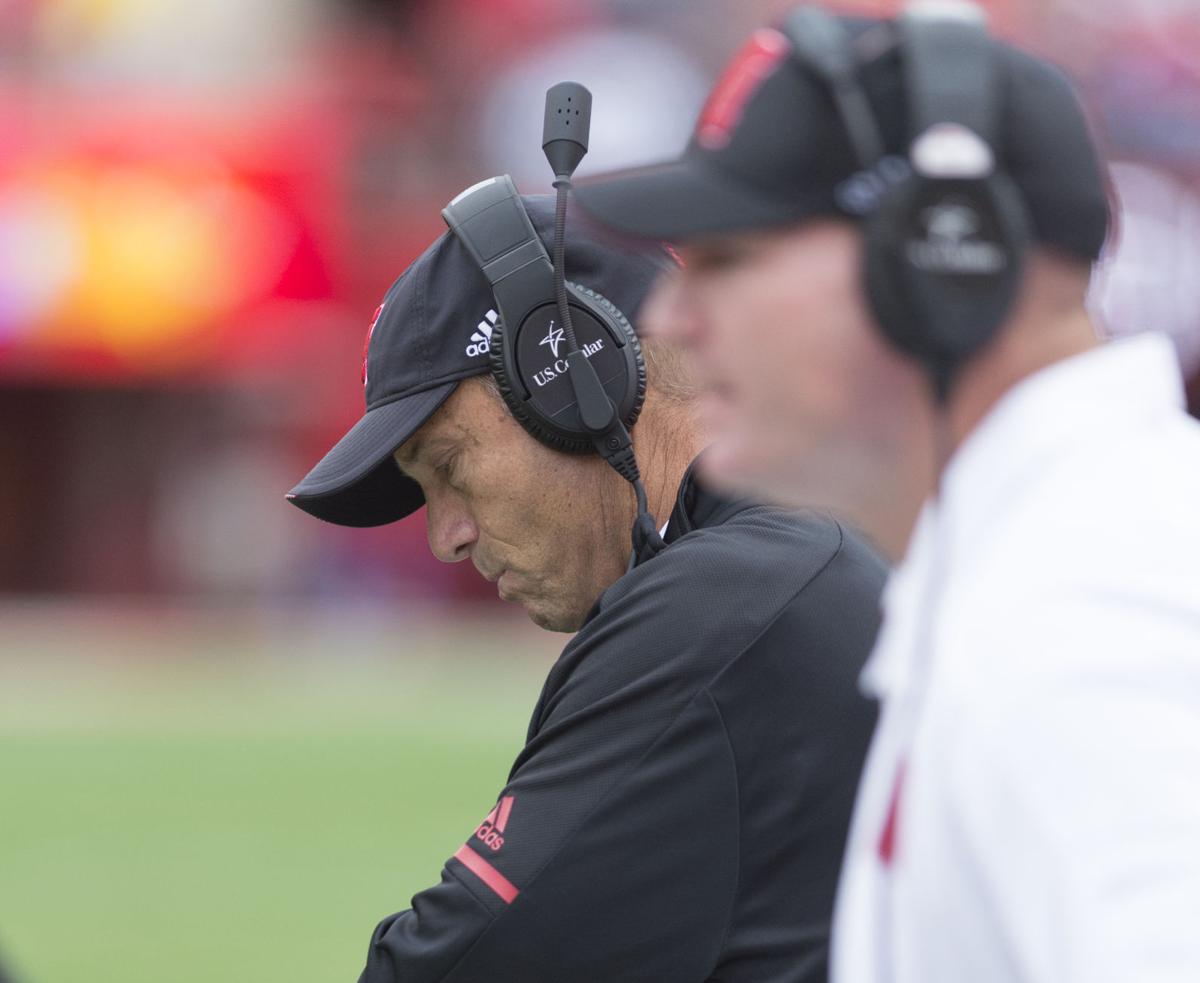 Shawn Eichorst made his feelings clear after the defeat.
"Frustration. Anger. Disappointment," the Nebraska athletic director said after the Huskers' 21-17 home loss Saturday to Northern Illinois.
"You go through all those emotions in tough times. When you're around these good people and good young men, certainly you think about that, and how to lead. It's easy to lead when things are going well. But when you have adversity, you have to stand up and think and do the right things all the time."
He said the loss was "not acceptable."
Nebraska was coming off a 42-35 loss last week at Oregon in which the Huskers allowed all 42 points before halftime.
Eichorst typically doesn't address the media in Nebraska's usual postgame setup. But he did after the loss to Northern Illinois of the Mid-American Conference.
"I think it's important for everybody to understand that when you have tough days like today, that you have to stand up and show strong leadership," Eichorst said. "I'm going to do that. I'm going to continue to do that. I don't think I've hid from any of that stuff."
Reminded of Nebraska's 3-6 record in its last nine games, Eichorst was asked if he's seeing progress in the program of third-year head coach Mike Riley, whom Eichorst hired to replace Bo Pelini.
"On the outside looking in, it's hard to objectively say (there's progress)," the AD said. "But I do see that on a lot of levels. I'm not concerned about the end of last season and those sorts of things. My obligation is to these young men who are in our program and our coaches and our staff.
"We'll be judged week to week based on our performance, and today's performance was not good and not acceptable … I'm sure Mike would say the same thing. He's a professional. But they have to do better. The players have to do better. They have to prepare for next week (against Rutgers).
"Nobody's feeling sorry for anybody. There's no excuses to be made. We will work hard and hunker down and provide great leadership. I will provide the leadership as I have up to this point and continue to stay positive."
He said he remains optimistic about Riley and his program, adding it's important for folks in the program to stay unified.
"But you have to win games," Eichorst said. "That's what we're here to do, and we didn't get that done today."
In his position, Eichorst's desire is to create for student-athletes a top-notch experience across the board.
"Part of that is not only the academic and life and community service, it is winning as well," he said. "And so having a championship experience matters."