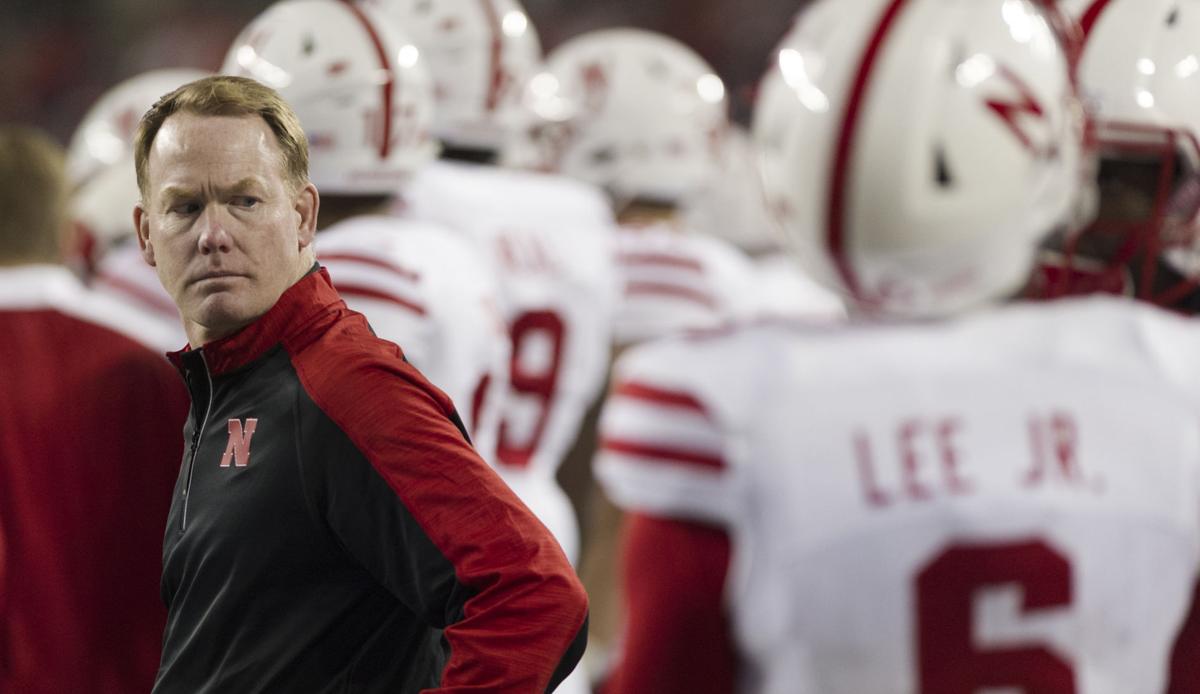 Nebraska's athletic director called a reverse Thursday, saying he will do everything in his power to make sure Black Friday includes shopping and Big Red football.
In a statement released Thursday afternoon, Shawn Eichorst said no decision has been made about Nebraska's 2020 and 2021 games against Minnesota, which are currently scheduled to be played on the Saturday after Thanksgiving.
Eichorst later met with reporters after football practice and made it clear: Nebraska wants to continue to play on Black Friday, a tradition that started in 1990.
"We will continue to do everything we can moving forward to ensure that we preserve that tradition," Eichorst said.
In fact, Nebraska has begun conversations with Minnesota about moving those 2020 and 2021 games up a day. The Nebraska AD called the initial talks positive.
Tuesday, Eichorst — in a story posted on the athletic department's website — said, "Since moving to a nine-game conference schedule, it makes sense from a student-athlete health, safety and welfare perspective to play on Saturday at the end of the regular season."
Added Riley in the same story (which was removed from the website Thursday): "I do not like to get out of the routine of what we do week to week to get ready for a game, so changing that is no fun for me because you always have a mystery of where your team is physically in what you need to do, and what you need to do in the actual preparation part of it."
Concern and disappointment arose from many fans about Nebraska ending a long-standing tradition that goes back to the days of the Nebraska-Oklahoma rivalry.
Over the course of 48 hours, Eichorst said he heard from a number of constituents, and also had communication with the offices of UNL Chancellor Ronnie Green and NU President Hank Bounds.
You have free articles remaining.
"But I also think you guys know that when I haven't been clear, and I obviously wasn't clear on Tuesday with a comment or a few I made, that I will let you know that I do make mistakes, and I'm not perfect," Eichorst said.
When asked what that mistake was, Eichorst said it "was not being clear on Tuesday about really the fact of the matter."
When Nebraska's 2011 and 2012 Big Ten schedules were released, the regular-season finales against Iowa were originally scheduled for Saturday. The two schools later worked to move the games to Black Friday.
Eichorst, on Tuesday, put an emphasis on the health and welfare of the players when expressing interest in keeping games on Saturdays. Thursday, he said Nebraska will always be "ready to play any day of the week."
"To clarify my position, my job and Mike's job is to do everything we possibly can to prepare our coaches and our players with the opportunity to win a championship," Eichorst said. "But as you look at our history and tradition and what we do relative to playing the Friday after Thanksgiving, that's important, as well."
Riley, after Thursday's practice, echoed Eichorst's comments about being ready to play — whether it's Friday or Saturday.
The Big Ten wants to rotate the rivalries between Nebraska, Iowa, Wisconsin and Minnesota. The Huskers will play Iowa in the final week of the regular season the next three seasons, including this year. NU is expected to cap the 2022 and 2023 regular seasons against Wisconsin, though that isn't official yet.
A key to this saga is Minnesota needing to agree to games on Black Friday. Eichorst spoke about competing interests between schools, and the need to be balanced.
For now, Nebraska is all-in on Black Friday football.
"Our fans are terrific, are passionate," Eichorst said. "(Fan input) certainly did matter at the end of the day. I think that what hopefully I bring to the table is someone who is willing to listen and do the right thing."
Nebraska will play on Fridays twice this season. In addition to the Nov. 24 game against Iowa, the Huskers are playing at Illinois on Sept. 29.
NU has expressed interest, after this season, in no longer playing on Fridays during the high school football season.