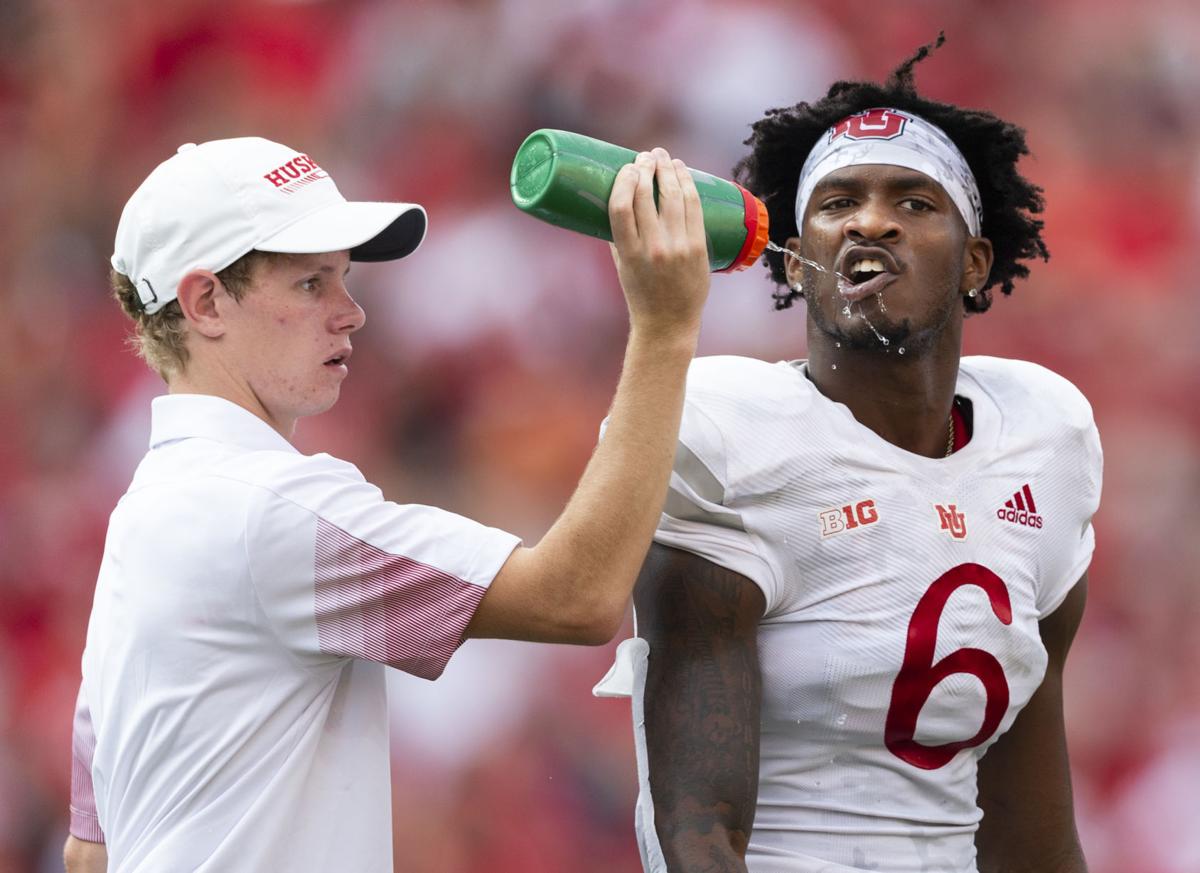 The way this week sets up, it is easy to see why Nebraska has a big challenge waiting against Minnesota on Saturday.
The Huskers are playing for the eighth straight week, dating back to their Week 0 opener against Illinois on Aug. 28. They've suffered two physical, emotional losses in the past three weeks on the road against Michigan State on Sept. 25 and then Saturday night at home against Michigan.
They've also got the prospect of a bye week coming up on the other side of the flight back from Minneapolis on Saturday evening.
The Gophers, meanwhile, beat Purdue 20-13 on Oct. 2 and then had this past weekend off.
NU coach Scott Frost said Monday that he's cognizant of the rugged stretch his team has been through so far this season and is taking some measures to address it. For instance, practice Monday morning was lighter than it typically is during the season.
"We took the pads off them today," Frost said. "We usually have part of practice on Monday that's good-on-good and there's a lot of thumping on Monday. We didn't do that today. I thought I just needed to give the guys a little break after they played a really physical game on Saturday. They responded really well. Really clean practice and the guys were dialed in today."
More than anything, though, the fourth-year Nebraska coach thinks his team is well-equipped to get itself ready to polish off the long stretch of games.
"They're excited to play," Frost said. "I told them, if anybody wants to play in the NFL, you play (three) preseason games and (17) regular-season games and sometimes playoffs and you get one week off. That's after a camp. That is a grind. Eight weeks is a lot for college football, but our guys have got plenty of gas in them."
Junior tight end Austin Allen said he thinks the advantage of having a bye week ahead vs. coming off a bye week like Minnesota can go either way.
"I think it can be a good thing both ways," he said. "They have some time to heal up, but it's also a good mindset for us that, we have a bye week next week. Let's give it our all and put our bodies on the line and we'll get some rest under us next week."
"They've had two weeks to prepare, I'm sure they're going to play their best game they've played this year," Frost added. "I hope we do, too."
Nebraska for the most part has been healthy so far this season, though it did lose freshman left tackle Teddy Prochazka to a season-ending knee injury on Saturday. The Huskers have a veteran team that has talked regularly over the course of the first seven games about the maintenance that goes into staying on the field over a rugged schedule.
"You're never truly 100% once the season gets going, nicks and bruises, but we have one game until a bye week and I know the team knows that, so we're going to push through," said junior quarterback Adrian Martinez, who missed games in each of his first two seasons at Nebraska due to injury and then sat for most of two out of eight games in 2020 when Luke McCaffrey started, but has started all seven so far this year. "Each week is kind of like a building block. If you don't take care of yourself Week 3, you may not feel the consequences Week 4, but you probably will Week 8. So, continuing to stay consistent with all those things as far as taking care of your body: Nutrition, sleep, all those things add up."
Nebraska has two off weeks on the horizon. The first comes after Saturday's game and then the Huskers return to action for home games against Purdue and Ohio State before another off week. That Nov. 13 date on the schedule was originally Southeastern Louisiana, but NU reworked its schedule in order to play Fordham at home in September.
Though the Huskers played Week 0, they don't get extra practice days during the regular season, so they'll make up some of the off days during the off weeks. That means even lighter loads ahead than a typical bye week, likely, for Nebraska's players.
For now, though, the focus is on this week and the Gophers.
"I told the players after practice this morning, the big thing this week is we have to recover," Frost said. "It's been a grind and we've got to recover. Sleeping and eating right and hydrating and everything, getting physically right for this game. I know they'll be emotionally and mentally right."
Martinez said he's got no doubts about Nebraska's preparation. 
"This team knows how to battle," he said. "We still, despite our record, know how good of a team we are and what we're capable of. We still have some big games on the schedule and the biggest one is Minnesota. Lucky enough, we play in a great conference where each week is another great opponent, and these guys are ready. They're ready to answer the call."