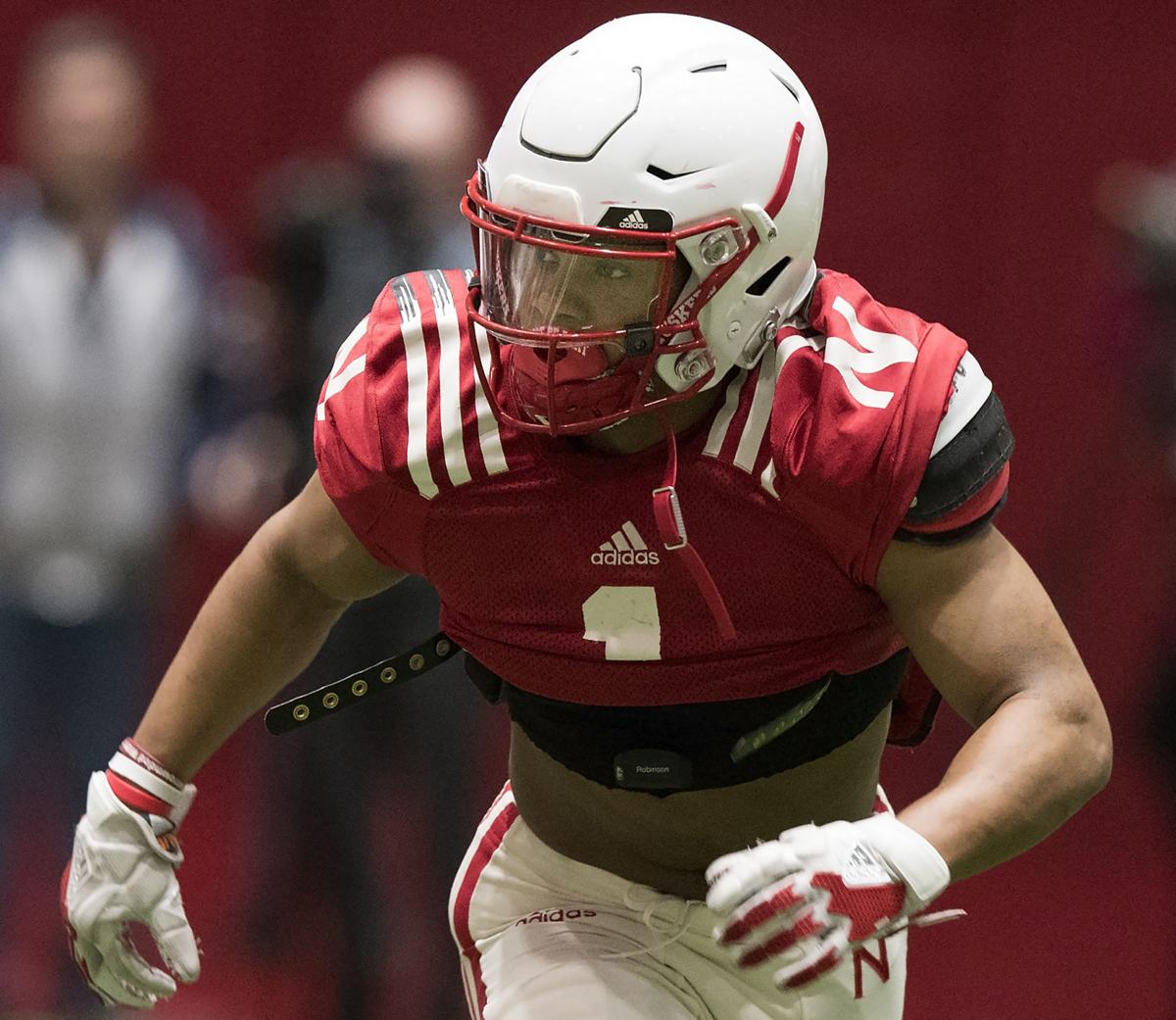 As Nebraska's preseason camp approaches, Husker Extra is counting down the 30 most intriguing players on the roster.
A couple of notes: This isn't best player or most important. As a list based on intrigue, it skews a bit toward youth and new players, but there will be plenty of established contributors, too.
The only scholarship player not considered for the list is defensive lineman Jahkeem Green, because at the outset of our countdown he is still in junior college and is only verbally committed to Nebraska.
No. 1: Wan'Dale Robinson, WR, freshman 
Intrigue oftentimes stems from what we don't know. Maybe part of the puzzle is in place, or part of the picture can be seen, but there's something yet to come that drives interest or attention or thought. 
That's Wan'Dale Robinson and his Nebraska football career, which hasn't even started yet, at this point. 
Nebraska fans have seen the ridiculous highlights from Robinson's record-setting high school career at Western Hills in Kentucky. Husker coaches and teammates have seen glimpses of the same kind of talent on display early in spring practice before a minor hamstring issue slowed him. 
Teammates were quick to point to Robinson from Day 1 of spring as a guy who jumped off the page. 
"Wan'Dale is a special player," offensive coordinator Troy Walters said recently. "He just brings a whole other dimension both as a running back and as a receiver. He was a little nicked up during spring with a hamstring, so the biggest thing for us is just to make sure he's healthy going into fall camp. 
"If he is, then he's going to be all over the place." 
Head coach Scott Frost said in Chicago that Robinson has picked up the offense quickly and that he'll be able to play multiple positions in the Husker offense. When the Frankfort, Kentucky, native signed with NU — there was intrigue there, too, considering Robinson first verbally committed to home-state Kentucky before flipping to Nebraska a month later — Frost acknowledged that he's a perfect fit for the offense. 
Add to that the fact that the Huskers do not have a proven player with a skill set like Robinson's, and it all adds up to suggest that the 5-foot-10, 190-pound freshman will have a big role in the offense sooner rather than later. 
Robinson is often compared to Purdue sophomore star receiver Rondale Moore because the pair are from the same area, trained together in high school, have similar statues and had similarly intense recruitments.
Moore, of course, capped an incredible first year at Purdue with 114 catches for 1,258 yards and 12 touchdowns while also rushing for 213 and two more scores. 
Even if Robinson approached half of that yardage and scoring, he'd make a major impact for Nebraska in 2019. That's what makes him the most intriguing Husker this summer. The question is not so much whether NU has a role for him as a freshman, it's just how big the job might be. 
Be the first to know
Get local news delivered to your inbox!