The heatwave is here and it doesn't look like it's going anywhere. Let's put the radiator to work.
1. Darrion Daniels is a multi-talented guy.
The graduate transfer defensive lineman projects as an integral part of Nebraska's defensive interior this fall after arriving from Oklahoma State in January. Not only that, but he's got some singing chops.
Daniels sang the national anthem at Sunday morning's Husker Road Race and impressed the fans, runners and his teammates alike.
"I've actually been singing for some time," Daniels said. "I've always sung in gospel choir in church. My mother made us growing up — me and (younger brother and fellow NU defensive lineman) Damion both. I didn't start singing with a real choir until sixth grade I believe.
"From there, I'm not going to say I tried to quit, but the choir directors always kept me into it. I didn't really sing too much in college because there weren't really too many clubs at Oklahoma State."
Many of his teammates did not know of Daniels' assignment until Sunday morning.
2. Tight ends coach Sean Beckton's comments on the Sports Nightly radio program last week were interesting in several aspects.
Among them: The upside he sees in sophomores Austin Allen and Kurt Rafdal. Fans and observers bring up those two names often, both in terms of the modest production in 2018 and the potential in 2019. It's easy to see why, considering they're listed at 6-foot-8 and 6-7, respectively.
Beckton made it clear the duo was working despite physical limitations last fall.
"Both of those guys have really, really improved in the weight room," Beckton said. "I really take my hat off to (head strength coach) Zach Duval and his staff, particularly with Austin Allen. You can tell the gains he's made. … You're seeing those guys do some things that you've never seen them do before.
"I'm really excited to see where those guys, particularly Austin, with his long arms and as far as being able to generate more strength at the point of attack and his blocking."
Beckton also had a great line in sizing up the continuity in his room from 2018 to 2019.
"It did not change at all, except Jack (Stoll)'s mullet has grown a little bit from last year to this year," Beckton said.
3. With preseason camp just two weeks away, NU updated its online roster again recently.
In addition to formally adding some offseason arrivers like Cal graduate transfer Kanawai Noa, Michigan State transfer punter William Przystup and others, the Huskers also added a walk-on from southwestern Nebraska in Phalen Sanford. The Benkelman native and former three-sport standout at Dundy County High attended Hastings College last year but redshirted after an injury.
Some roster totals currently: Nebraska sits at 154 players on its current roster, including 81 known scholarships and 79 walk-ons.
You have free articles remaining.
Those numbers will bump up if defensive lineman Jahkeem Green (Highland C.C.) does indeed join the team in the coming weeks or if the Huskers find room for another player or two — keep an eye on class of 2019 Ohio running back John Bivens — on the roster in some way, shape or form.
Then, there will almost certainly be some attrition through preseason camp. It's become the norm to expect at least a little bit of movement.
Given the current numbers, there should be room for NU to give a couple of scholarships to stand-out walk-ons, and sophomore offensive lineman Trent Hixson, a projected starter coming out of spring ball, is right at the top of the list.
One other roster note: Of the 154, 101 (65.6%) have joined the program since Frost took over in December 2017. When you factor in another 14 that either signed with NU or joined the program in the same time period and have already left, Frost and company have already brought 115 new players to Lincoln in less than two years.
Steele puts NU across from projected Pac-12 champion Utah in Pasadena, California, on New Year's Day. In doing so, he's projecting a Husker loss to Michigan in the Big Ten championship game and slotting the Wolverines as the No. 3 seed in the College Football Playoff.
Don't know many Husker fans who would complain with that setup.
5. Sophomore quarterback Adrian Martinez's star is rising across college football, but it's still striking to watch the way he's greeted in public settings.
At Sunday's Road Race, Martinez — one of three players who helped organize the morning along with kicker Barret Pickering and walk-on defensive lineman Ryan Schommer — constantly had a long autograph line forming near him.
The Fresno, California, native seemingly didn't turn down a single chance to sign footballs, hats and other paraphernalia and also take pictures with a constant flow of young kids.
He still managed to spend time around his teammates and talked to the crowd briefly before the kids race started. He'll wrap up summer conditioning work and then travel to Chicago to be one of only five sophomore-eligible players among 43 representatives at Big Ten Media Days later this week. These are just a couple of reminders of the immense pressure and responsibility Martinez is asked to handle, even over the summer.
6. Lincoln Southeast 2020 prospect Isaac Gifford put up good testing numbers at NU's Friday Night Lights camp last month, running in the low 4.5-second range in the 40-yard dash and logging a 36-inch vertical jump at 6-foot and 190 pounds.
Clearly, those athletic traits translate to the basketball court, as well.
Gifford has scholarship offers from Oregon State, Army and Northern Iowa, among others.
Nebraska Football Road Race, 7.14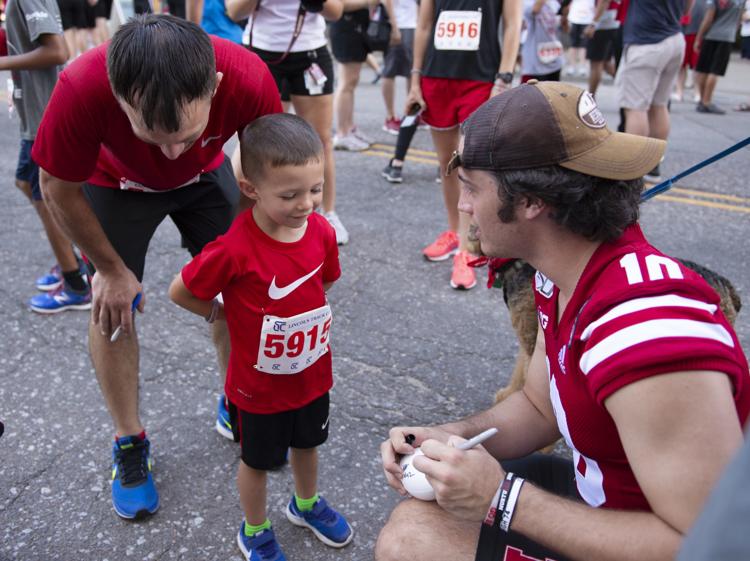 Nebraska Football Road Race, 7.14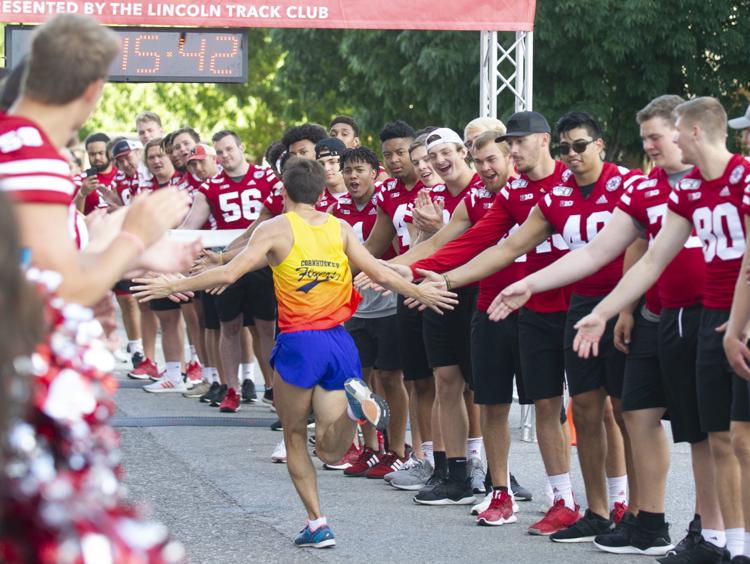 Nebraska Football Road Race, 7.14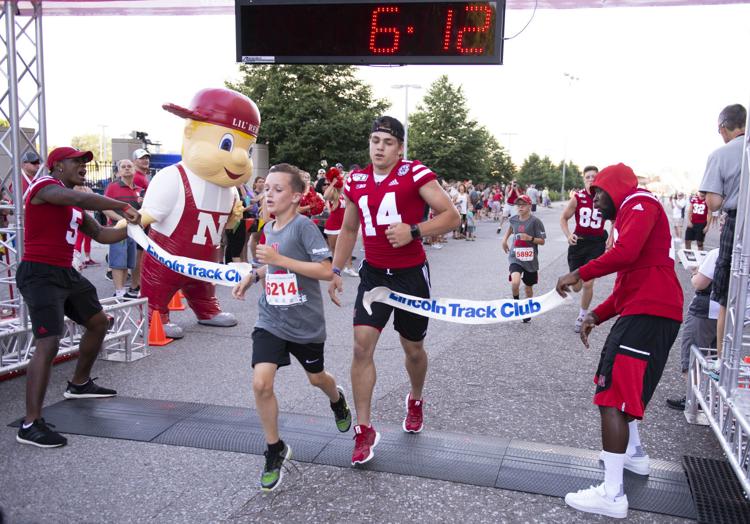 Nebraska Football Road Race, 7.14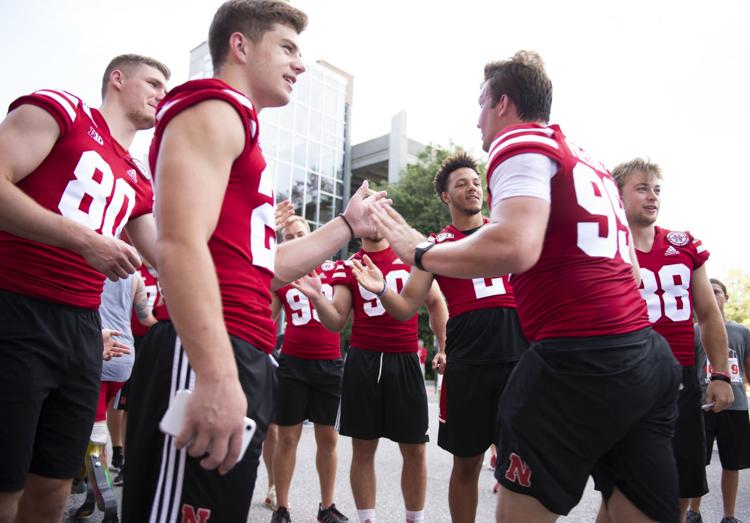 Nebraska Football Road Race, 7.14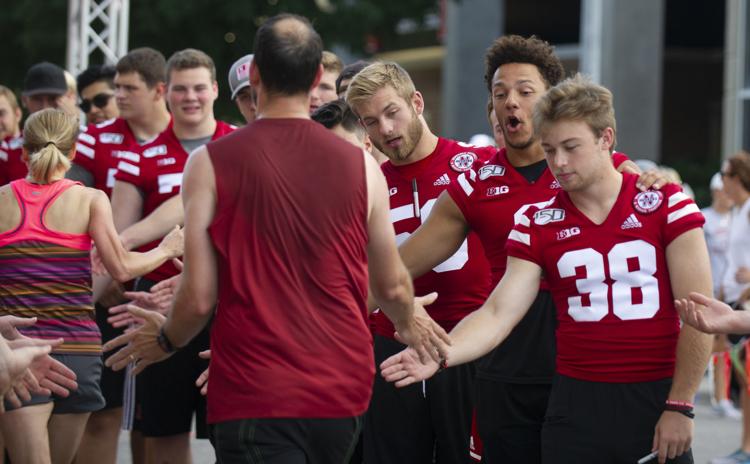 Nebraska Football Road Race, 7.14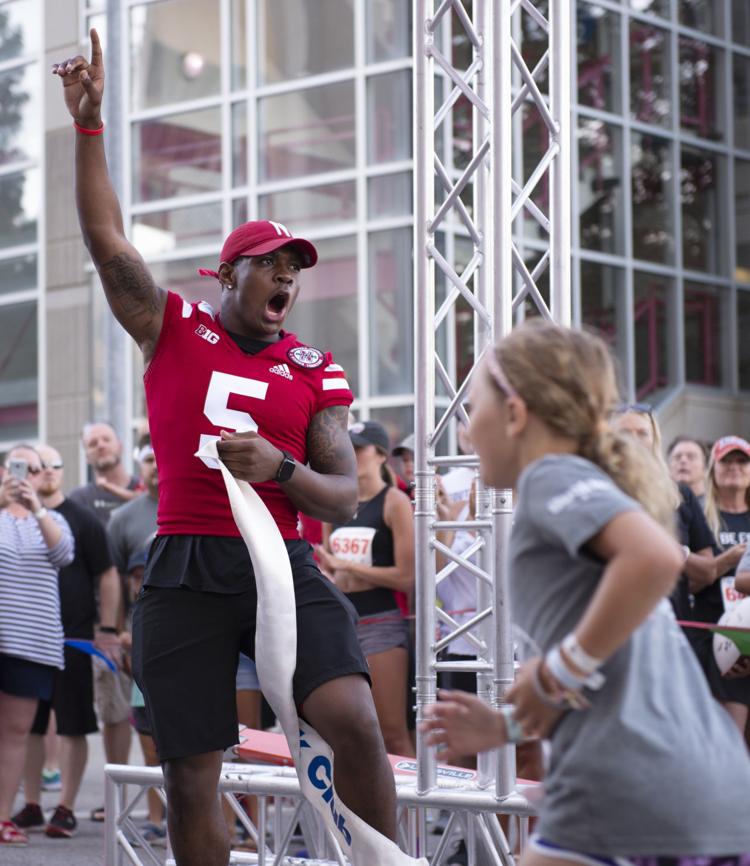 Nebraska Football Road Race, 7.14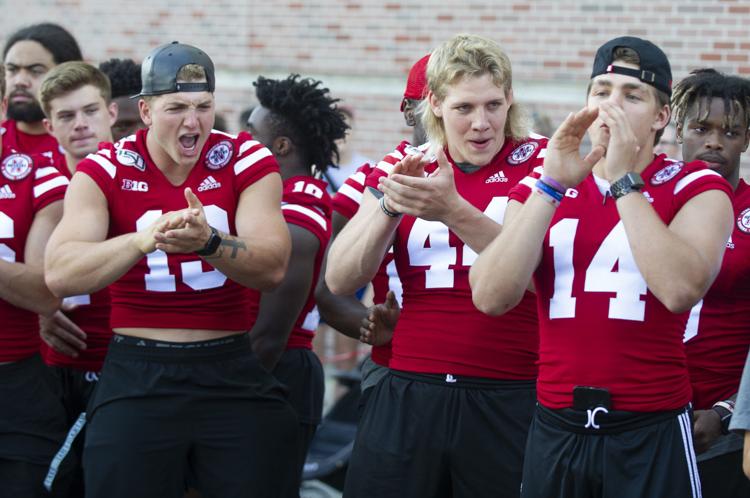 Nebraska Football Road Race, 7.14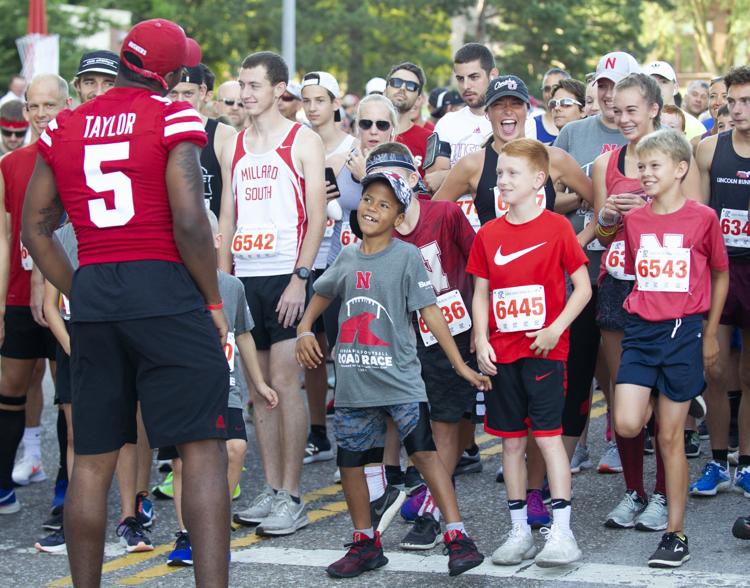 Nebraska Football Road Race, 7.14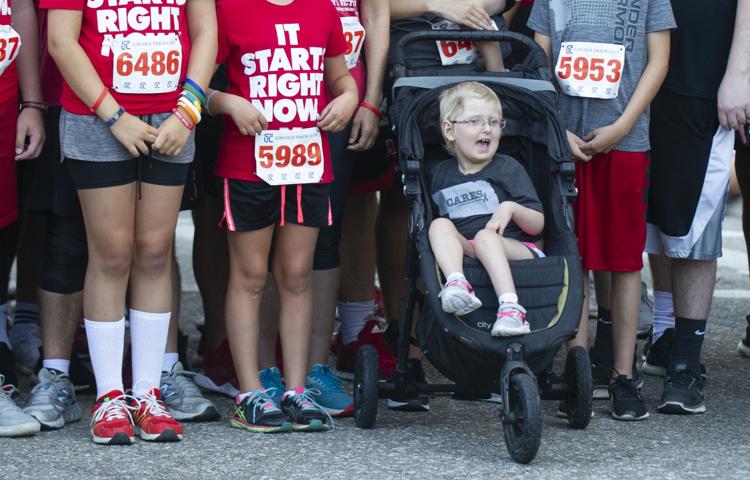 Nebraska Football Road Race, 7.14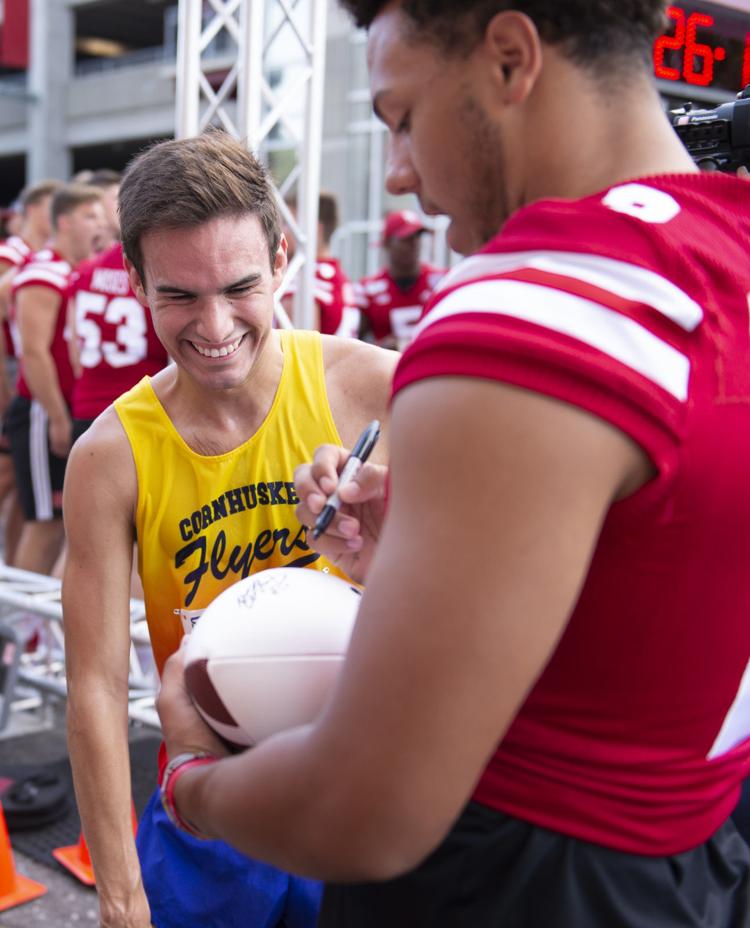 Nebraska Football Road Race, 7.14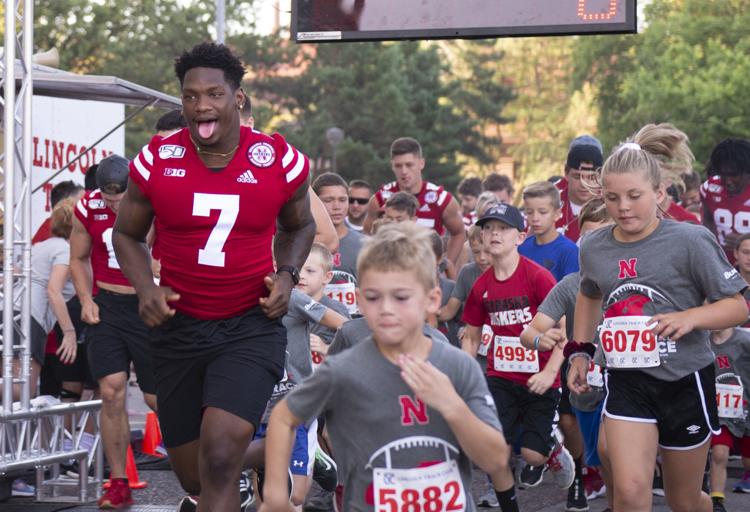 Nebraska Football Road Race, 7.14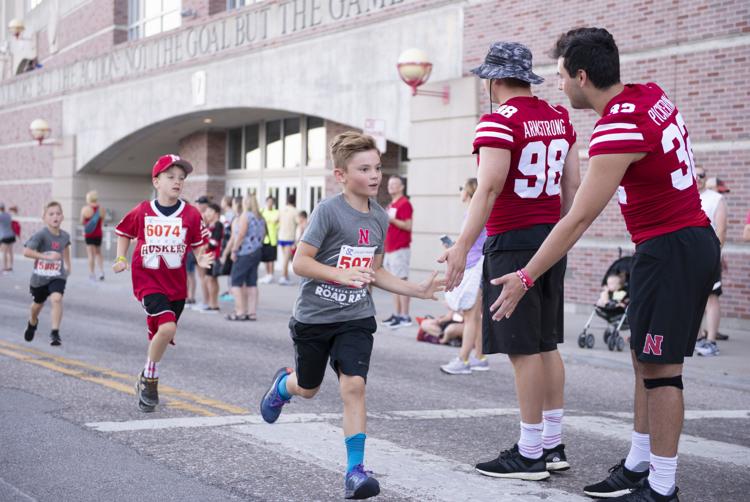 Nebraska Football Road Race, 7.14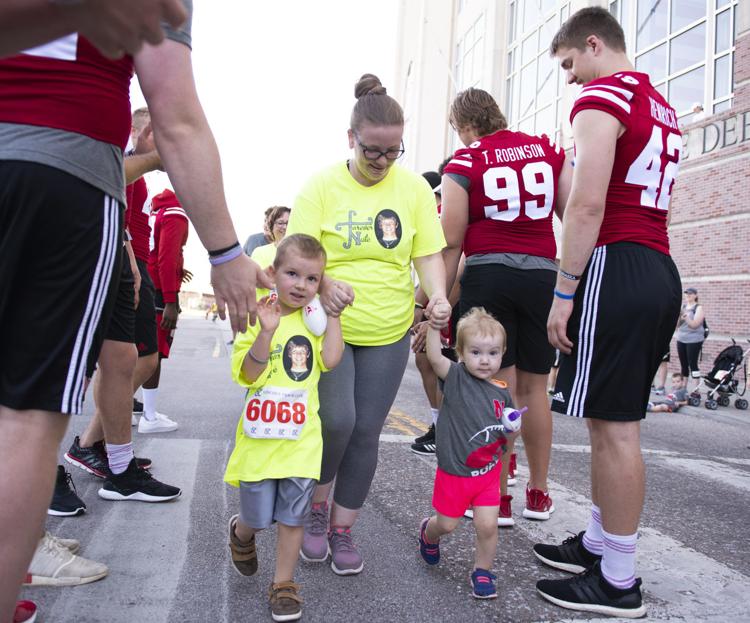 Nebraska Football Road Race, 7.14