Nebraska opens spring football March 4 and is set for a five-week session before the Red-White Spring Game on April 13 at Memorial Stadium. In the days before spring ball starts, the Journal Star is previewing each position group. We continue with the offensive line.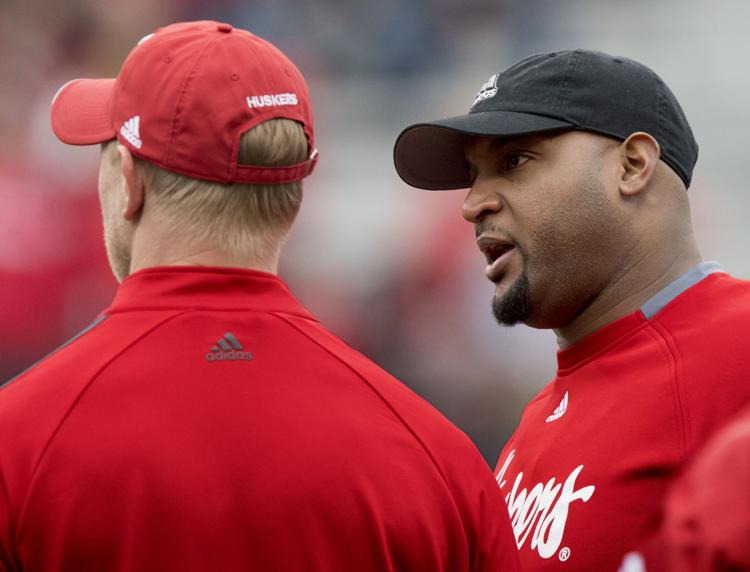 Departed linemen: Jerald Foster, Tanner Farmer, Cole Conrad. 
Returning linemen: Brenden Jaimes (12 starts in 2018); Matt Farniok (12); Boe Wilson (nine); Christian Gaylord; John Raridon; Broc Bando; Matt Sichterman; Will Farniok; Hunter Miller; Trent Hixson; Cameron Jurgens.
Incoming linemen: Matthew Anderson, Bryce Benhart, Jimmy Fritzsche, Michael Lynn.
You have free articles remaining.
Overview: Watch film of Nebraska's last two games of 2018, a 9-6 win against Michigan State and a 31-28 loss at Iowa. Husker offensive line coach Greg Austin's crew hung tough against a Sparty defense that ranked No. 1 nationally against the run and a Hawkeye unit that was No. 8 against the run and No. 6 overall.
Nebraska rushed 30 times for 103 yards (3.4 per carry) against MSU, and followed it up with 33 carries for 140 yards (4.2) against Iowa.
Husker returning starters Matt Farniok (right tackle), Boe Wilson (right guard) and Brenden Jaimes (left tackle) surely generated some confidence from those experiences.
"I think (the 2018 season), especially the last half of the year, has been a major springboard into spring ball and into fall," Austin has said. "There's so much good film on the server right now that we're going to be able to teach from for years to come; it's ridiculous."
There's no question Nebraska's offensive line made significant improvement last season. After all, NU averaged 456.2 yards of total offense, the most for a Husker team since 2012, when Tim Beck's spread system averaged 460.8 yards during a 10-4 season. The Huskers last season averaged 209.0 rushing yards, the most since the 2014 squad under Beck averaged 240.2.
In 2017, Mike Riley's final season as Nebraska head coach, the Huskers averaged a paltry 107.5 rushing yards.
This spring, much of the focus will be on the battle for the starting center job. The principals in that battle could include Miller, a sophomore walk-on from Stromsburg; redshirt freshman Will Farniok; and Cameron Jurgens, a redshirt freshman from Beatrice who originally was recruited as a tight end.