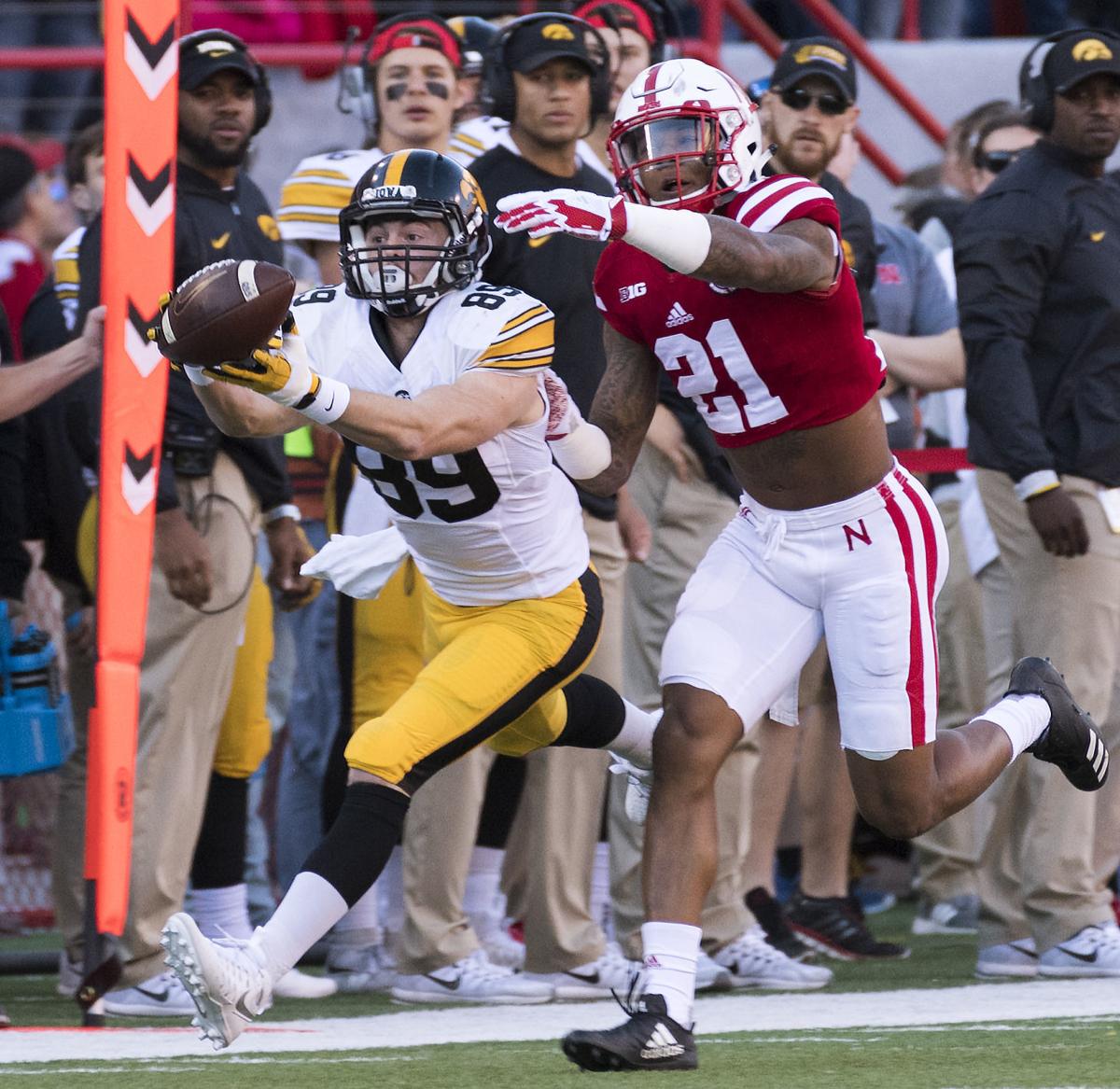 In a perfect world, Lamar Jackson would not be learning his third defense in as many seasons as a cornerback at Nebraska.
In a perfect world, he would not be building a rapport with a third position coach before his fourth semester of college ends, tasked with restarting, again, the process of learning what the man at the front of his meeting room wants and what he doesn't.
The world is not perfect, of course, and Jackson recognizes that.
Jackson's play has been far from it, too, in his first two seasons here, and he recognizes that, as well.
In a strange way, given all of the change and all of the ups and downs on the field, Jackson says another restart at a critical junction in his career actually comes with significant upside.
"Honestly, this all happened at the right time," he told reporters Tuesday morning after Nebraska's second spring practice under head coach Scott Frost. "This is going to be my junior year and I'm playing loose."
Jackson makes no bones about last fall. At 6-foot-3 and 210 pounds, he would show a flash of being the sort of physical, imposing presence he wants to be on the edge. Then a missed tackle, a missed step or a receiver running by.
The across-the-board defensive numbers are well-known by now. The 36.4 points allowed per game. The 55.3 allowed on average over three lopsided losses to end the season and Mike Riley's tenure here.
The whole group looked bogged down at times. Jackson included.
"Yeah, it was like that, a little more (information) to take in and stuff like that," he acknowledged. "Now it's more like a bracket play with the secondary, so we've always got help on the inside or we kind of know what to break on and what we don't have to break on.
"It's exciting. That's why I'm saying that helps. Just not having to think will allow us to play faster and have more fun and play with a little more energy and stuff like that."
There is a lot to learn under eight-year NFL veteran Travis Fisher, who came with Frost from Central Florida and is coaching both corners and safeties. Jackson, though, says so far he appreciates Fisher's areas of emphasis: Know the assignment and make the play. Sounds simple, but everything that happens between the two can sometimes be the cause of all that thinking.
"Last year my coach (Donté Williams), every little thing, he was a technician," Jackson said. "Coach Fisher kind of lets us have more fun, play little more free. As long as we have the big picture and as long as we're making plays, he's going to let us do our thing. That's exciting and that just loosens us up a little more and gives us confidence."
Jackson spoke similarly about tackling. It's easy to forget a guy running through a defender in the scrum between the tackles. It's more memorable when such misses occur on the perimeter.
"It was me missing and not me not wanting me to," said Jackson, who added 8 pounds of muscle and dropped from his body fat from 11 percent to 9 percent this winter. "Now they're saying, 'Shoot your shot, shoot your gun, make the play.'"
The former four-star prospect has always had high expectations for himself. It can be a tricky balance maintaining that and also being upfront about shortcomings.
Asked about his personal goals for 2018, the first words out of Jackson's mouth were, "Just making sure I'm a sure tackler." Later, a bit more bravado when he said, "Hits and picks, that's what I plan on doing."
That's the reality of playing corner in the Big Ten. The basics have to be mastered, but so, too, does the self-confidence. It's early, but Jackson believes this system is the one he and his teammates can thrive in. It's fast, loose and predicated on physicality. What more could you ask for?
"They're giving us the freedom that we want," Jackson said, "And it's up to us to do it."