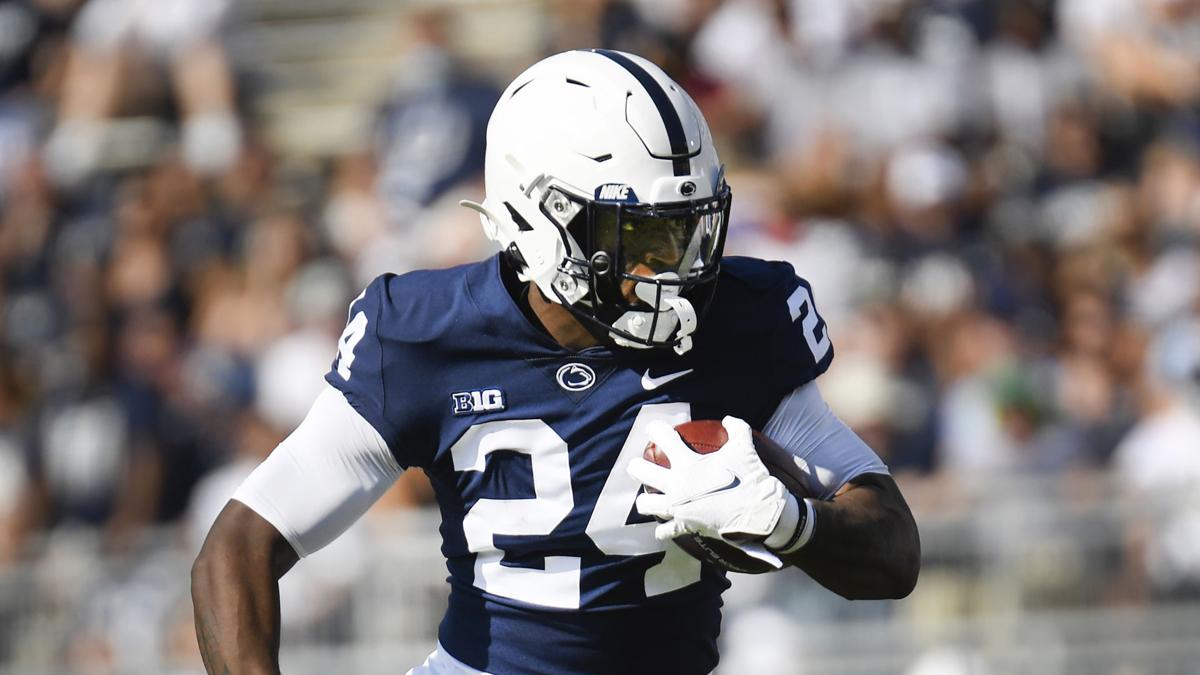 Make sure the remote control has good batteries. Here is your TV guide to the weekend in college football:
(Besides the Huskers, of course)
No. 1 Alabama at No. 11 Florida: The last time these two teams played, Bama won 52-46. The offenses look different, but it still will be fun to watch.
No. 22 Auburn at No. 10 Penn State: It's a night game in Happy Valley, so you know what that means. White out. ESPN's "College GameDay" will be on site.
Michigan State at No. 24 Miami: The Canes barely got past Appalachian State and will be greatly challenged by the Spartans' physicality, especially on the defensive front.
7 p.m., Ohio at Louisiana, ESPN
6:30 p.m., UCF at Louisville, ESPN
8 p.m., Maryland at Illinois, FS1
11 a.m., Nebraska at Oklahoma, Fox
11 a.m., New Mexico at Texas A&M, SEC
11 a.m., Cincinnati at Indiana, ESPN
11 a.m., Virginia Tech at West Virginia, FS1
11 a.m., Coastal Carolina at Buffalo, ESPN2
11 a.m., Michigan State at Miami, ABC
11 a.m., Northern Illinois at Michigan, BTN
11 a.m., Albany at Syracuse, ACC
11 a.m., Boston College at Temple, ESPNU
11 a.m., UConn at Army, CBSN
11 a.m., Minnesota at Colorado, PAC12
1:30 p.m., Purdue at Notre Dame, NBC
2:30 p.m., Alabama at Florida, CBS
2:30 p.m., Kent State at Iowa
2:30 p.m., Georgia Tech at Clemson, ABC
2:30 p.m., Tulsa at Ohio State, FS1
2:30 p.m., SMU at Louisiana Tech, CBSN
2:30 p.m., Florida State at Wake Forest, ESPN
2:30 p.m., Delaware at Rutgers, BTN
2:30 p.m., USC at Washington State, Fox
3 p.m., Georgia Southern at Arkansas, SEC
3 p.m., Mississippi State at Memphis, ESPN2
3 p.m., Northwestern at Duke, ACC
3 p.m., Colorado State at Toledo, ESPNU
3:15 p.m., Arkansas State at Washington, PAC12
6 p.m., South Carolina at Georgia, ESPN
6 p.m., Utah at San Diego State, CBSN
6:30 p.m., Stony Brook at Oregon, PAC12
6:30 p.m., Auburn at Penn State, ABC
6:30 p.m., Virginia at North Carolina, ACC
6:30 p.m., Central Michigan at LSU, SEC
6:30 p.m., Utah State at Air Force, FS2
7 p.m., Tulane at Mississippi, ESPN2
7 p.m., Stanford at Vanderbilt, ESPNU
8 p.m., Oklahoma State at Boise State, FS1
9 p.m., Northern Arizona at Arizona, PAC12
9:15 p.m., Arizona State at BYU, ESPNU
9:30 p.m., Iowa State at UNLV, CBSN