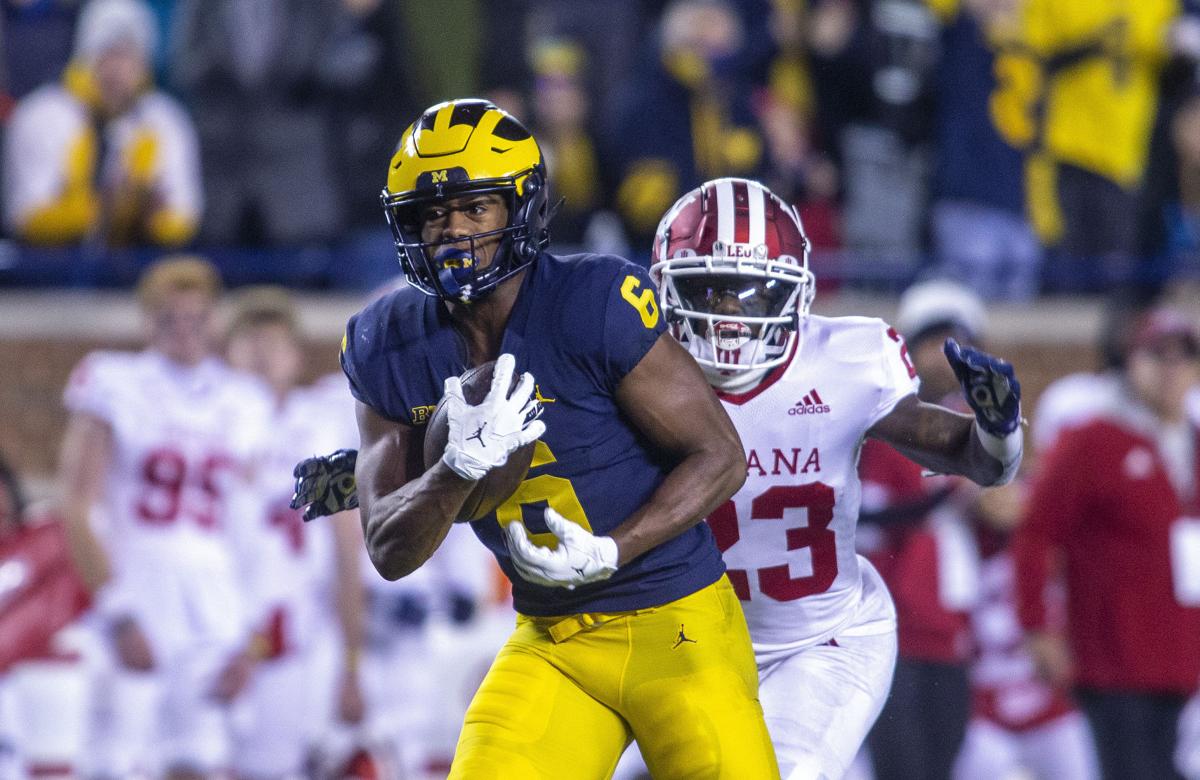 Make sure the remote control has good batteries. Here is your TV guide to the weekend in college football:
(Besides the Huskers, of course)
Ohio State at Michigan: If Michigan needed any more motivation to shake off a rival that has owned the recent series, it comes in the form of a chance to play in the College Football Playoff.
Oklahoma at Oklahoma State: Bedlam hits prime time as the Cowboys get a big opportunity to show why they should be in contention for an outside shot at the CFP.
Wisconsin at Minnesota: The Badgers have a shot to wrap up the Big Ten West title, but P.J. Fleck's team is tough and the Gophers will be ready to play the role of spoiler.
2:30 p.m., Fresno State at San Jose State, FS1
6:30 p.m., Mississippi at Mississippi State, ESPN
11 a.m., Boise State at San Diego State, CBS
11 a.m., Kansas State at Texas, Fox
11 a.m., Eastern Michigan at Central Michigan, ESPNU
11 a.m., Ohio at Bowling Green, CBSN
Noon, Utah State at New Mexico, FS1
12:30 p.m., Iowa at Nebraska, BTN
2:30 p.m., Cincinnati at East Carolina, ABC
2:30 p.m., Missouri at Arkansas, CBS
2:30 p.m., South Florida at UCF, ESPN
2:30 p.m., UNLV at Air Force, CBSN
3 p.m., Colorado at Utah, Fox
3:30 p.m., TCU at Iowa State, FS1
6 p.m., North Carolina at NC State, ESPN
7 p.m., Washington State at Washington, FS1
11 a.m., Georgia at Georgia Tech, ABC
11 a.m., Ohio State at Michigan, Fox
11 a.m., Wake Forest at Boston College, ESPN2
11 a.m., Texas Tech at Baylor, FS1
11 a.m., Houston at UConn, CBSN
11 a.m., Florida State at Florida, ESPN
11 a.m., Maryland at Rutgers, BTN
11 a.m., Navy at Temple, ESPNU
2:30 p.m., Alabama at Auburn, CBS
2:30 p.m., Oregon State at Oregon, ESPN
2:30 p.m., Penn State at Michigan State, ABC
2:30 p.m., Western Kentucky at Marshall, CBSN
2:30 p.m., Northwestern at Illinois, BTN
2:30 p.m., Indiana at Purdue, FS1
2:45 p.m., Vanderbilt at Tennessee, SEC
2:45 p.m., Virginia Tech at Virginia, ACC
3 p.m., Wisconsin at Minnesota, Fox
3 p.m., Tulsa at SMU, ESPN2
3 p.m., La.-Monroe at Louisiana, ESPNU
3 p.m., Arizona at Arizona State, PAC12
6 p.m., Texas A&M at LSU, ESPN
6 p.m., West Virginia at Kansas, FS1
6:30 p.m., Oklahoma at Oklahoma State, ABC
6:30 p.m., Pittsburgh at Syracuse, ACC
6:30 p.m., Kentucky at Louisville, ESPN2