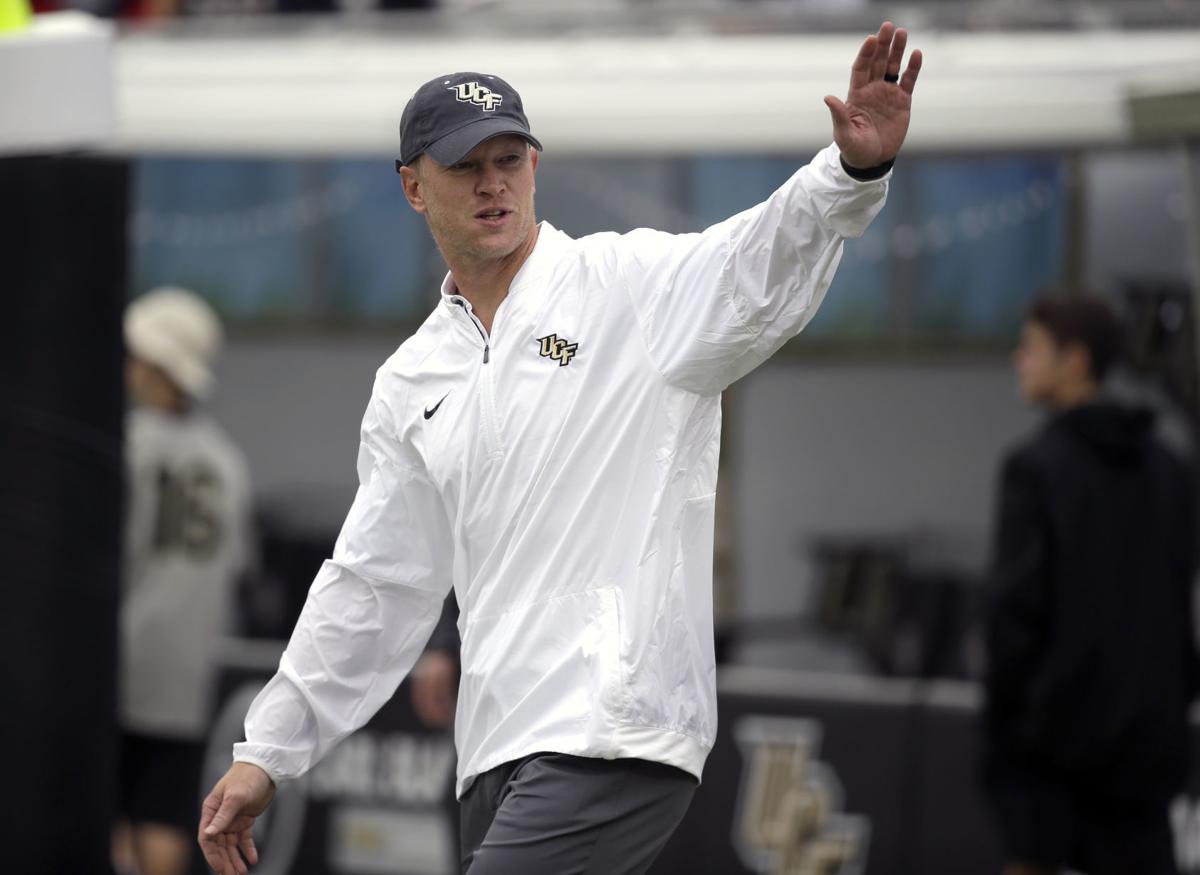 It comes as no surprise that Tom Osborne holds a high opinion of Scott Frost. After all, the pair won a national championship in 1997 and compiled a 24-2 record as head coach and quarterback, respectively, and they have stayed in touch since. 
"I did not call Scott yesterday," the legendary former Nebraska coach told the Journal Star on Sunday afternoon. "I didn't call him and didn't make that statement. But we've been in touch for the last several years. I talked to him occasionally during his season, but I didn't call him yesterday and I didn't tell him that." 
He also didn't expressly advocate for Frost as the next NU head coach on Sunday when asked, but did say, "Well, I hold Scott in high regard. He's a great coach. I'd just leave it at that."
A day after Husker athletic director Bill Moos fired Mike Riley and confirmed that he's been in contact with Frost's representatives, the coaching carousel seems to be spinning in a way that could deliver Frost back to Lincoln. 
You have free articles remaining.
Moos sounded as if he expected stiff competition for Frost during his Saturday afternoon news conference, and two main competitors had been relatively clear for weeks. The first is UCF, where Frost and the No. 15 Knights have put together an 11-0 season and will host No. 20 Memphis on Saturday for the American Conference Championship. There was also Florida, which fired Jim McElwain last month. Others, like Tennessee and Arizona State seemed less likely but still potential thorns. 
"He's getting a lot of attention from several other schools," Moos said. "Scott is someone I am considering, but I'm being very sensitive to that fact that he's still coaching a team and he's having a heck of a run."
Not even 24 hours after that news conference, Frost's choice is looking more and more like Nebraska or UCF.
Florida officially named Mississippi State's Dan Mullen its new head coach on Sunday evening. 
Elsewhere, the Arizona State job is open after the Sun Devils fired Todd Graham on Sunday morning, but multiple reports say the Sun Devils are targeting Kevin Sumlin, who was fired from Texas A&M on Sunday afternoon. The ASU campus is just miles from where Frost's wife, Ashley, grew up. A USA Today report said Tennessee was finalizing a deal with Ohio State defensive coordinator Greg Schiano, though that move was reportedly scuttled because it generated significant public backlash in Knoxville. 
"We've still got seasons going, there are games (Saturday), there's conference championship games, and then we go into the bowl season, too, and so there's lots of college football still to be played," Moos said Saturday. "But having said that, this is the time of year where these types of decisions and moves are made. So, a lot of dominoes start to roll right now and there will be more coaches become available, and have just in the last two to three days."
The dominoes are indeed falling fast, and the Huskers' path is pointed toward Scott Frost.