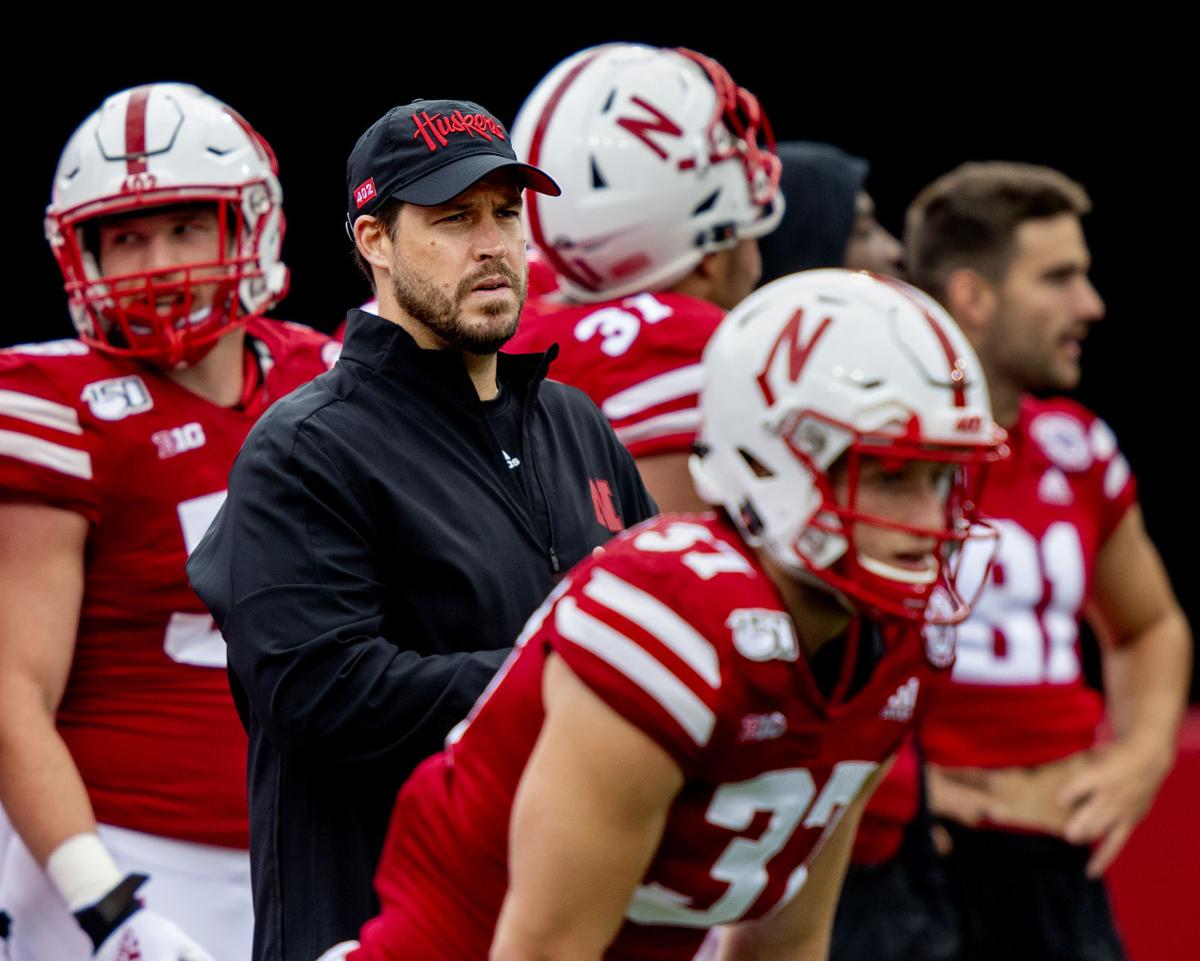 Nebraska defensive coordinator Erik Chinander isn't interested in moral victories.
Actually, "setback" isn't a strong enough word to describe the Husker defense's performance against Illinois, he said.
The Illini averaged 6.4 yards per play, and 5.5 per carry. 
"That was just a really, really poor performance from us," Chinander said. "Obviously, anytime that happens, it starts with the coaches. It probably trickles down. But the guys knew we had to get things corrected. We had to practice better, we had to prepare better. Sometimes little things that a lot of young guys don't think matter really do matter. They see how that affects their day-to-day life and affects what happens on Friday or Saturday.
"What happens in practice affects what happens on Friday and Saturday. For them to come back and work the way they did, it's not a moral victory, but it shows the program is moving in the right direction. We have enough here, we just have to do it consistently and have to execute consistently."
Illinois converted 11 of 17 third downs into first downs. On the other hand, Iowa was only 4-of-14 on third down. 
"(Our defenders) did what we asked them to do — they defended the run and they got off the field on third down," Chinander said. "So it hurt them pretty bad to not be on top at the end of that game. But it shows the guys that consistency is as important as anything else. You have to be consistently good on defense in stopping the run week to week, and get off the field on third down. 
"Then maybe you win that game if you have a little momentum, and that momentum kept going all through the year. But we can't have those lulls like we did against Illinois." 
Chinander said Nebraska (1-4) is tackling better this year. He made mention of that aspect because the Huskers didn't tackle particularly well in last year's 31-27 loss at Purdue.
In Saturday's 11 a.m. game in West Lafayette, Indiana, Chinander said Nebraska can expect to see new plays and new packages that the Boilermakers (2-3) haven't shown in previous games this season. That's just how coach Jeff Brohm operates.
"Formations, motions, shifts, routes — there are going to be a lot of things to defend," Chinander said. "We've got to be sound in what we do. Alignment's got to be right. Assignment's got to be right. I don't think there's any magic to defending it. It's a tough matchup every year. The guys have to be dialed-in on the calls we have. They've got to know all of the adjustments. 
"They have to do their job every single snap, period." 
Watch now: Here's what Frost, Husker players are saying on the Monday of Purdue week
Watch now: Frost not worried about keeping team engaged, says group is 'hungry'
Watch now: Taylor-Britt says 'it shouldn't be that hard' to catch a punt
Watch now: Honas says, 'What you put on tape is who you are'
Watch now: As a captain, Martinez says he 'owes' the team to give 'everything' he has
Watch now: Williams says team's performance vs. Illinois was a 'disgrace'
Watch now: Vokolek says team should approach every week 'like Iowa week'