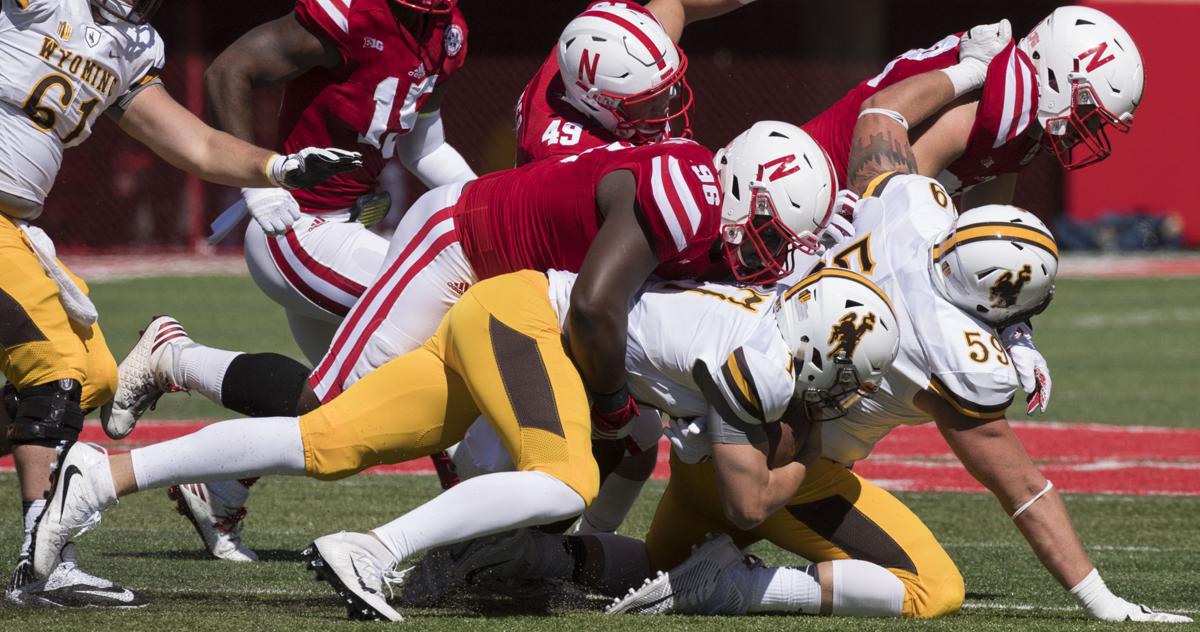 Carlos Davis and Nebraska defensive line coach John Parrella didn't quite agree, in form, on the lessons the redshirt freshman defensive tackle learned in his first career start Saturday.
"I think he hugged me and he asked me when I wasn't going in any more, 'What did I learn?' I told him I learned I had to bow up at times," Davis said. "And he said, 'You learned that you can play the game.' He was very loving."
Davis was playing in place of sophomore Mick Stoltenberg, who was out this week with a knee problem but may return for the Oregon game. Davis had five tackles, including two solo stops, in the Huskers' 52-17 win against Wyoming.
"We knew Wyoming likes to run the power game. So my biggest focus was doing my job this weekend and stopping the run," Davis said. "They wanted to test us the first half to see how we'd stop the run and we did.
"It was real personal with Coach Parrella. He doesn't like people running on us and he relayed that to us."
Davis also got a little face time with head coach Mike Riley after Davis was flagged for a late hit in the middle of the Cowboys' scoring drive to open the second half.
"He was telling me, 'Look where they are, were they in position to score? You can't be doing that with them this close to the end zone.' That was a good lesson," the tackle said.
Davis said he was calm at kickoff but had to deal with some nerves the night before.
"It was weird, because the night before, I was a little nervous and had a little butterflies," he said. "But when game time came, I was locked-in and ready."
Defensive coordinator Mark Banker said he expected nothing less from Davis and his twin brother, Khalil, who played late in the game.
"Carlos belongs and Khalil belongs. They're grown-ass men and they're just going to get better," he said. "If they can continue to grow and get better, those two guys should be beasts sometime in their career.
"That's what everybody works for. Theoretically, they are young and inexperienced, but they are extremely good athletes, they love to play the game and they bring their lunch pail all the time."
Wyoming was stopped short three times in the first half in third-and-short situations. Carlos Davis and Marcus Newby combined to stop the first for no gain, and Davis made a solo stop for no gain on the third one.
"We executed what we wanted to do," Davis said. "Coach Parrella is like our backbone and he talked about stopping the run all week, so it was great to accomplish what we set out to do."
Wyoming coach Craig Bohl agreed with Davis' assessment for the Cowboys' run game.
"Nebraska did an excellent job of defending our running game, which made us one-dimensional and when you get that one-dimensional, a lot of bad things happen," he said. "I know they lost Stoltenberg, but I thought their defensive line really established the line of scrimmage."