Nick Henrich worked for five weeks just to have a chance to play in this game on this night.
The standout Omaha Burke inside linebacker who's verbally committed to Nebraska injured the posterior cruciate ligament in his left knee Oct. 12 against Millard West after a blocked punt and hadn't played for the Bulldogs since, but he was in uniform and raring to go in Monday night's Class A state championship game against Grand Island.
On the game's first play, Henrich read run, engaged with an offensive lineman, then scraped down the line of scrimmage, thumping the running back for a 1-yard gain.
Shortly thereafter, the night took a painful turn for the four-star prospect, who is considered by 247Sports to be among the 100 best high school seniors in the country.
Henrich went down awkwardly on Grand Island's second possession, grabbing at the brace meant to guard the knee he injured last month.
He put no weight on his left side as he came off the field, though he eventually walked to the locker room and returned with an ice pack on the knee, cheering on his teammates in street clothes from the sideline.
Nothing could ruin the 6-foot-4, 210-pounder's spirits on this night, though. Not after the Bulldogs erased a 14-3 halftime deficit and stormed back to beat Grand Island 24-20 for the school's first state title.
He hobbled around the field in the glow of victory, hugging teammates, embracing fellow future Husker Chris Hickman and sharing a moment with Burke coach Paul Limongi.
"He worked his tail off," Limongi said. "I feel so bad for him. He came out and made plays. He just had a little tweak there, but he'll be fine. He's a warrior."
Said Hickman, "It was insane. He was going to therapy, like, twice a day, doing all that and trying to get back. We told him we were going to get him back and then unfortunately he got hurt again. …
"Love the kid. I was sad he got hurt, but it's the next guy up and we got it done."
A title for Limongi: Burke coach Paul Limongi spent most of the early part of the year battling tonsil cancer and was only given a clean bill of health early in the season.
As if it wasn't sweet enough winning the first championship in school history.
"I'm glad we got to go through it with him," Hickman said. "I mean, it just made us stronger."
As Limongi stood near midfield on Monday night, he soaked it all in.
"It's unbelievable. I'm so grateful," he said. "I'm privileged to be the head coach at Burke. Love and family. I've got it."
Watts will be back for another go-around, but he was happy -- and still out of breath from clinching the game with a fourth-down grab and then running around in celebration -- when he described what it meant to win for Limongi.
"It's amazing. Coach has been working so hard for as long as he's been coaching and he really deserves this," Watts said.
Hickman's two big catches: Hickman, also a Husker commit for 2019, had a modest three catches, but he made them count. 
The 6-5 three-star recruit hauled in grabs of 25 and 31, the latter of which immediately preceded James Burks' go-ahead scoring run with 3 minutes, 4 seconds remaining. 
"First win here, feels great," Hickman said. "Hopefully many more to come."
Peer recruiting is on: Watts starred in the title game, finishing with 11 catches for 159 yards and two scores plus eight tackles and three pass breakups. 
The 2020 recruit also happens to have a scholarship offer from the Huskers along with Wisconsin, Northwestern, Purdue, Iowa State and others. 
Hickman said he'll be trying to get his teammate to join him in Lincoln. 
"Kid's a freak," he said. "He's insane. ... I'm hoping he's coming (to NU)." 
Grand Island vs. Omaha Burke, 11.19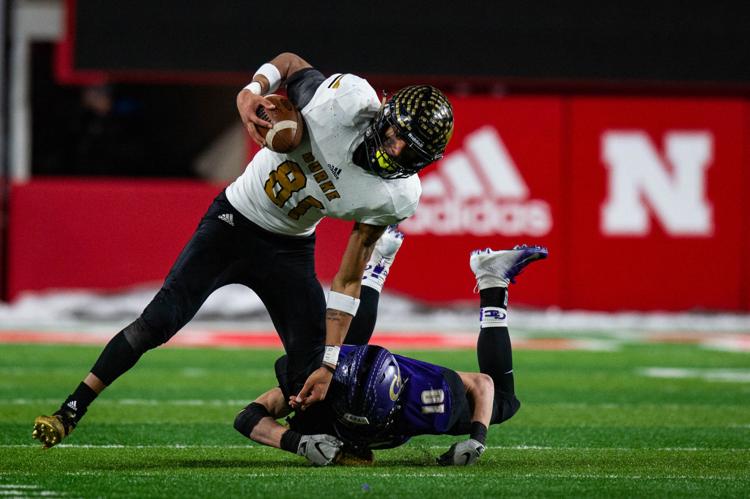 Grand Island vs. Omaha Burke, 11.19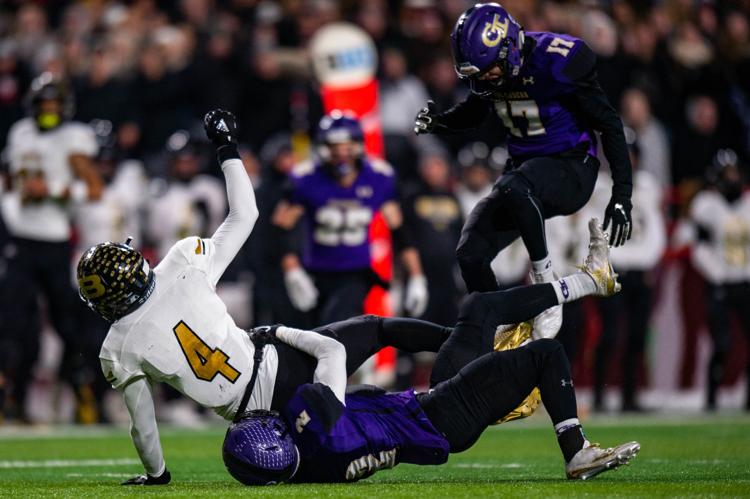 Grand Island vs. Omaha Burke, 11.19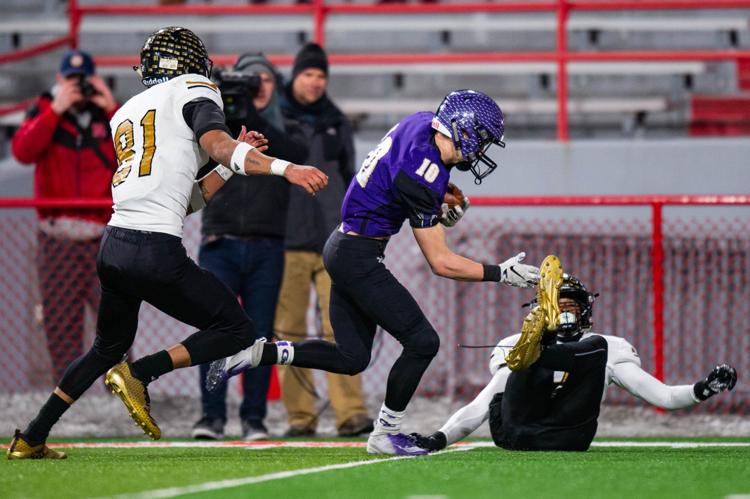 Grand Island vs. Omaha Burke, 11.19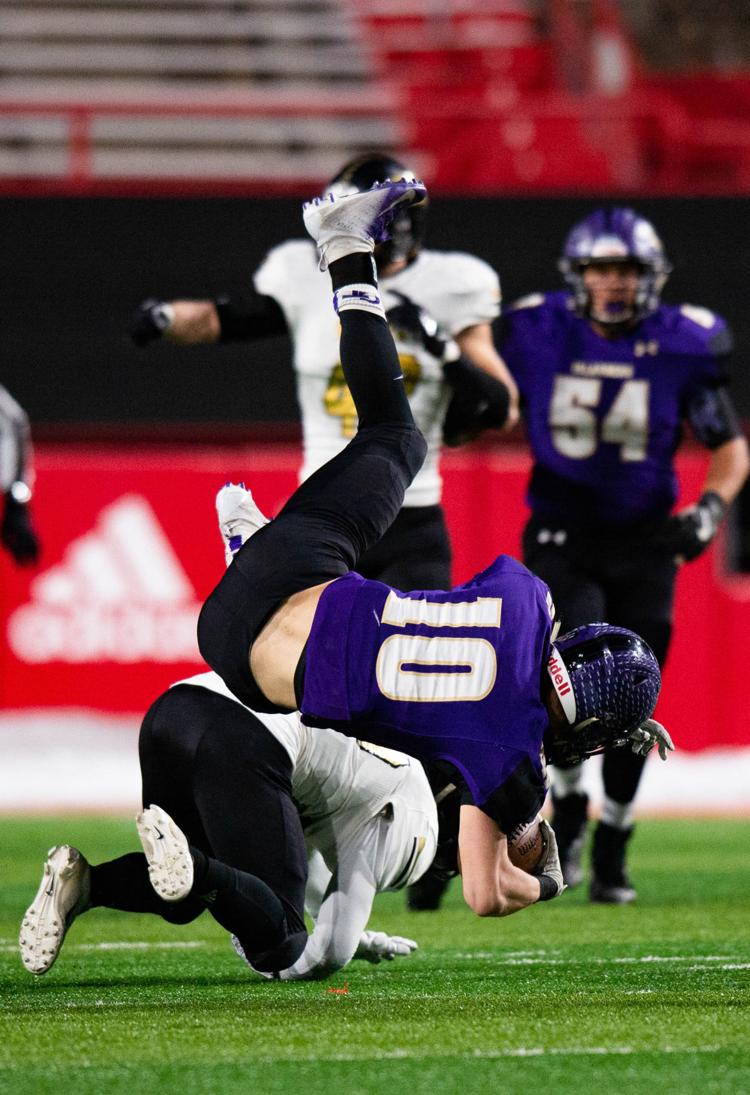 Grand Island vs. Omaha Burke, 11.19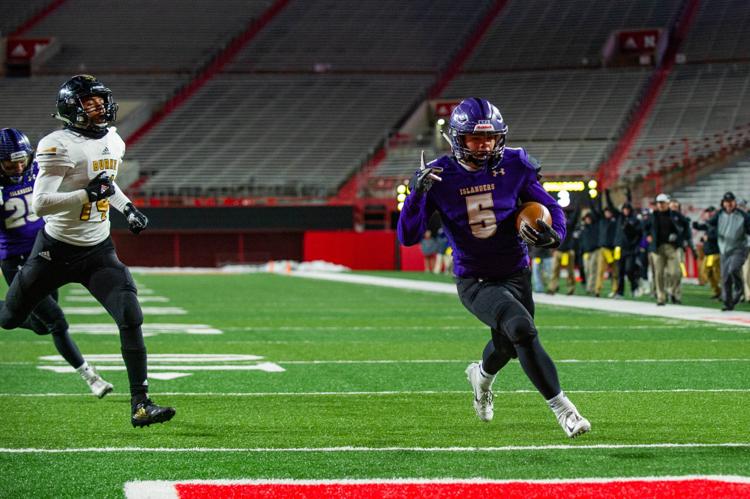 Grand Island vs. Omaha Burke, 11.19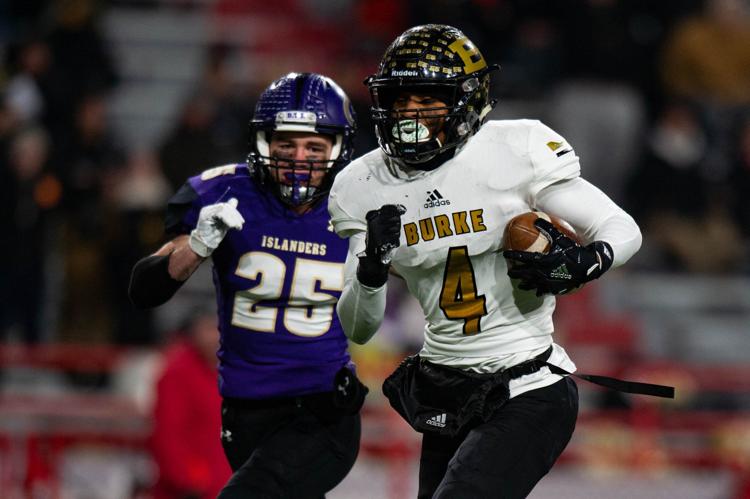 Grand Island vs. Omaha Burke, 11.19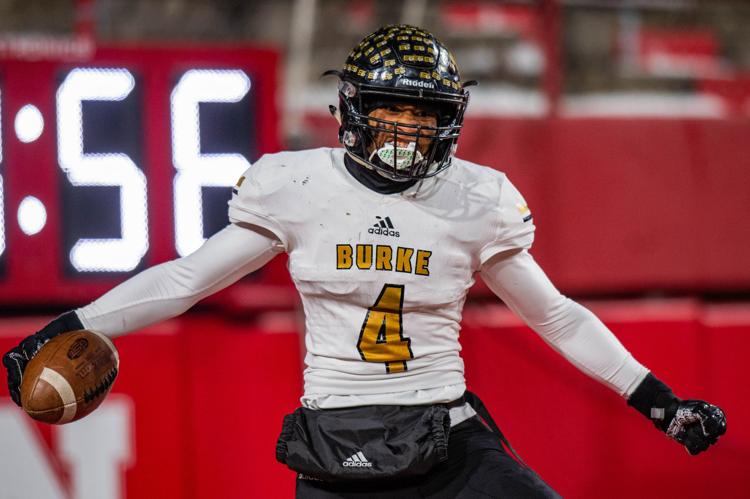 Grand Island vs. Omaha Burke, 11.19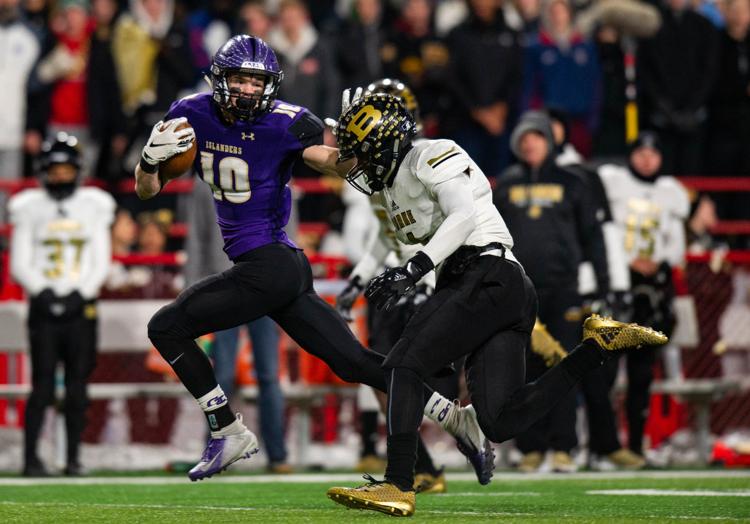 Grand Island vs. Omaha Burke, 11.19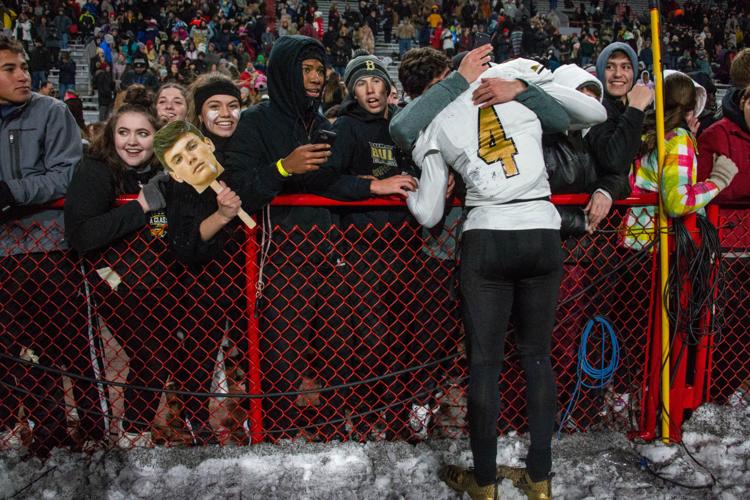 Grand Island vs. Omaha Burke, 11.19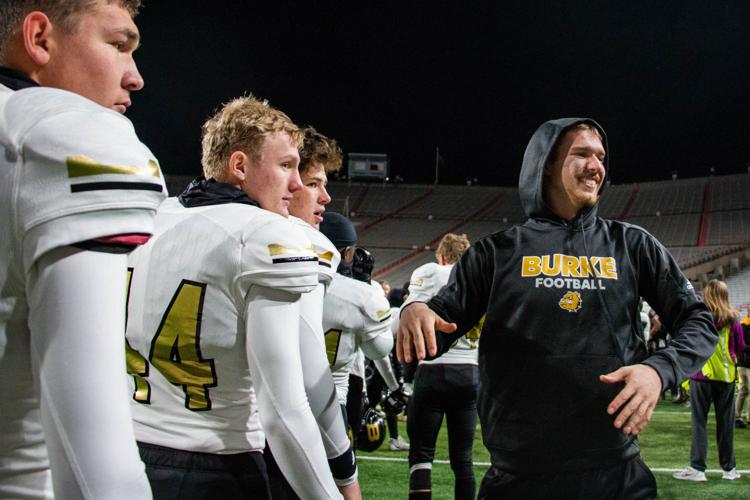 Grand Island vs. Omaha Burke, 11.19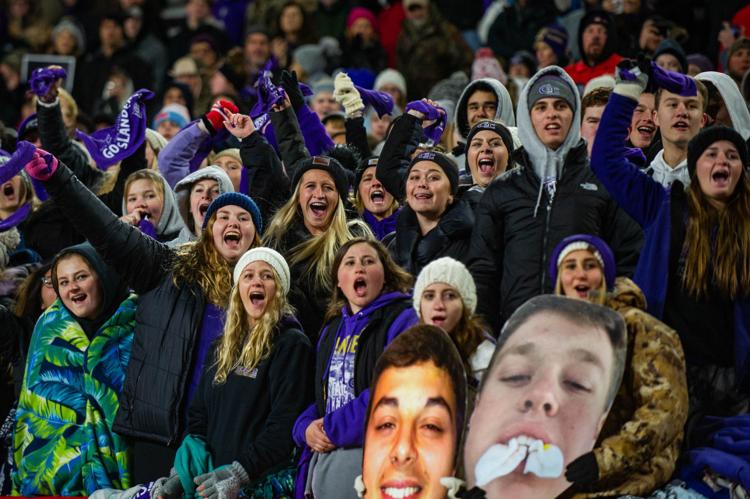 Grand Island vs. Omaha Burke, 11.19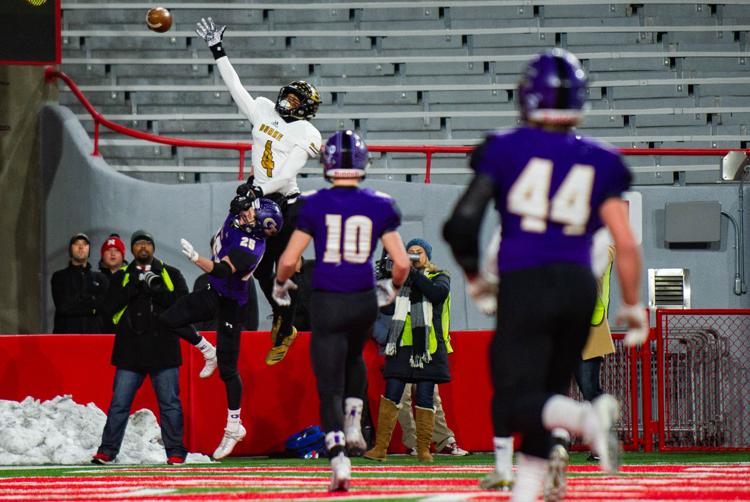 Grand Island vs. Omaha Burke, 11.19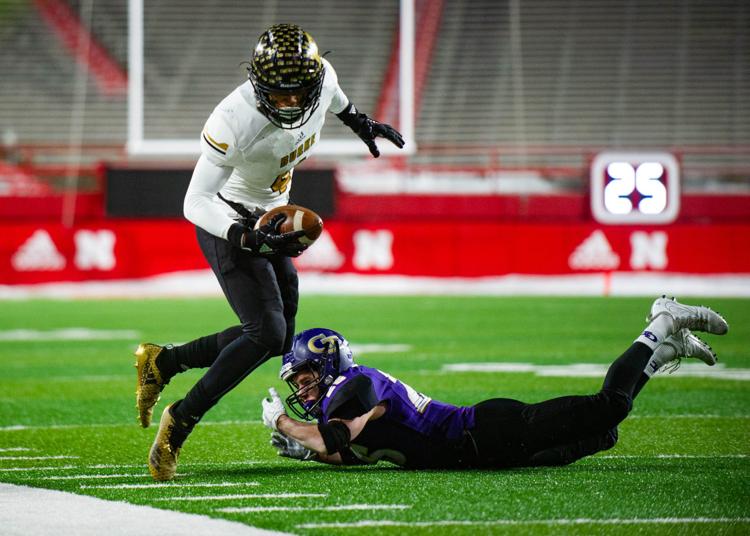 Grand Island vs. Omaha Burke, 11.19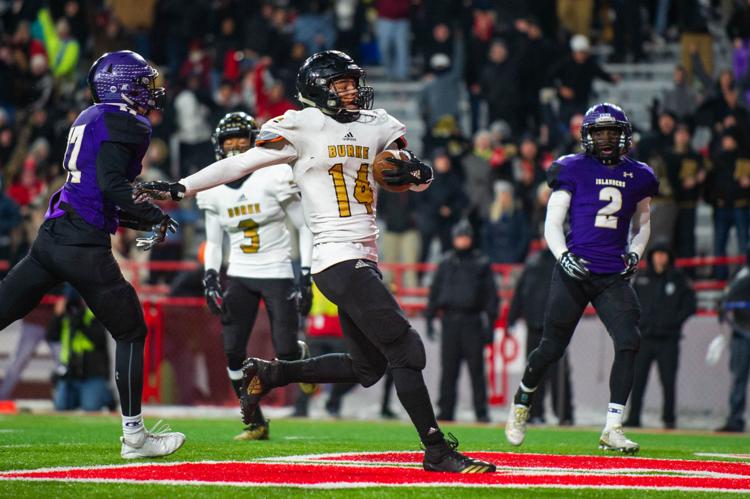 Grand Island vs. Omaha Burke, 11.19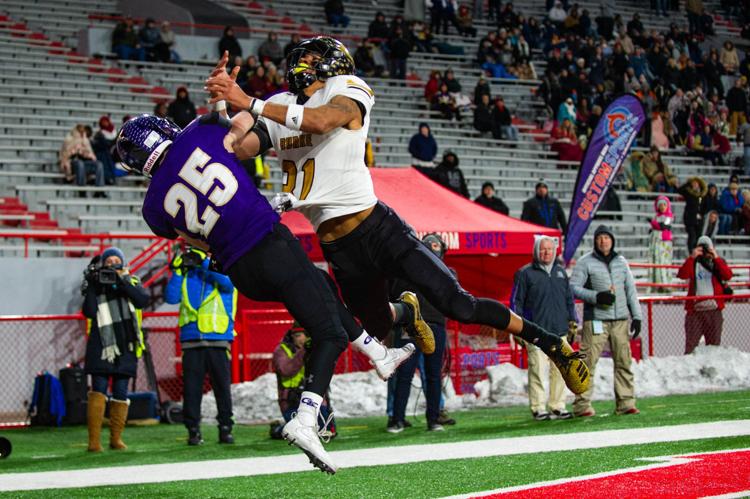 Grand Island vs. Omaha Burke, 11.19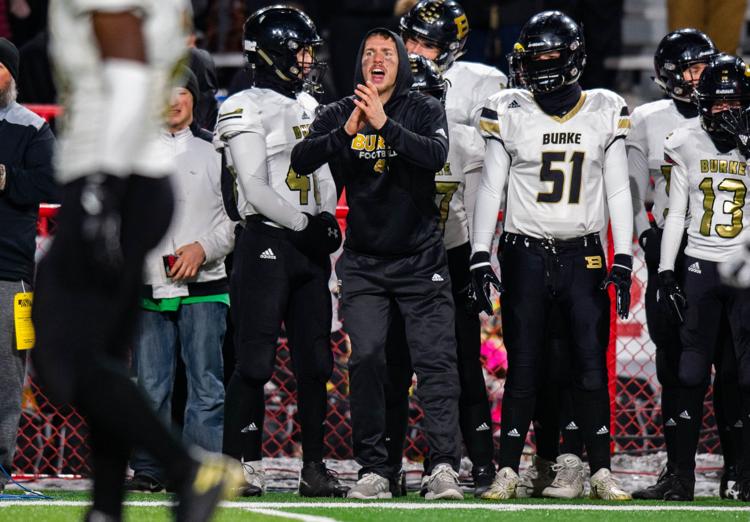 Grand Island vs. Omaha Burke, 11.19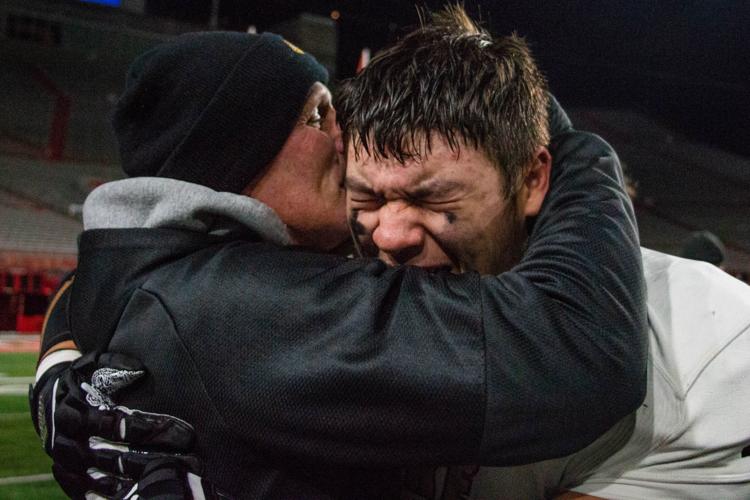 Grand Island vs. Omaha Burke, 11.19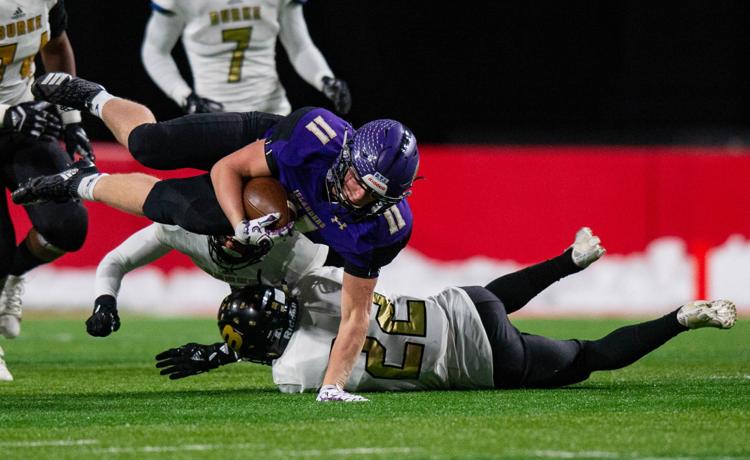 Grand Island vs. Omaha Burke, 11.19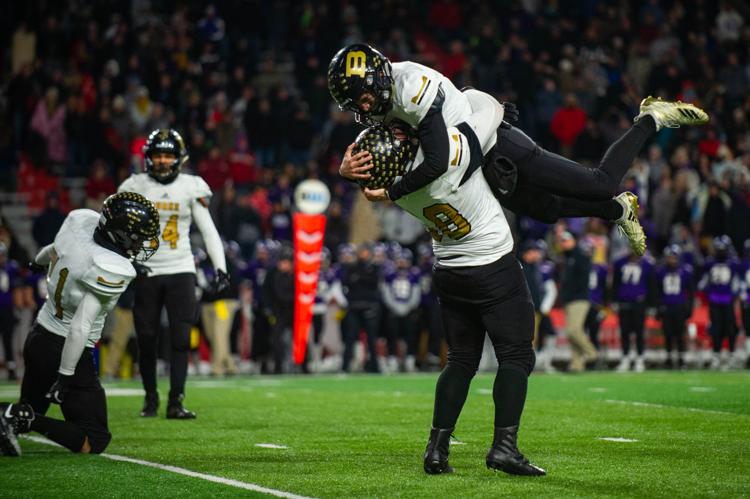 Grand Island vs. Omaha Burke, 11.19