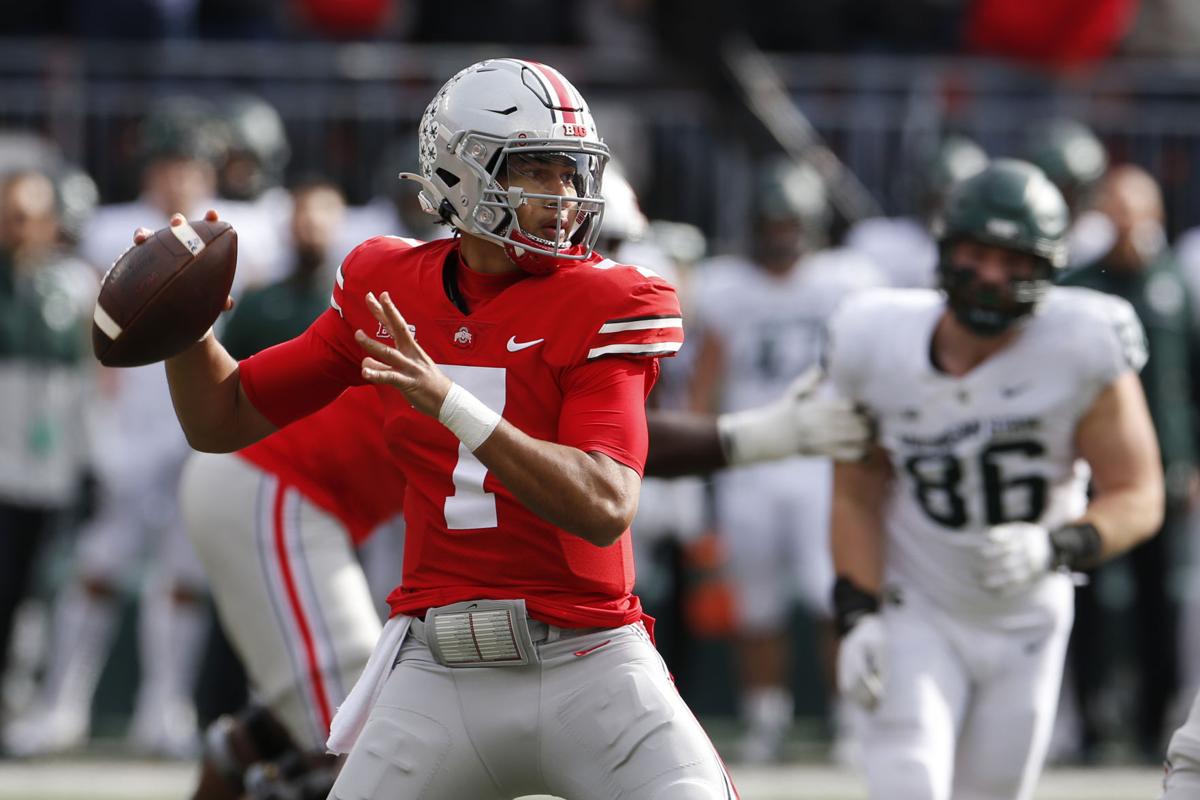 It's possible we see some chaos on Saturday, particularly in the Big Ten West, where it could get crowded at the top if the ball bounces the right way. Plus, all eyes will be on The Game. 
1. Ohio State (10-1, 8-0)
Previous: 1. Last week: W 56-7 vs. Michigan State.
The Buckeyes are hitting on all cylinders. They scored 49 points in the first half and the top-10 showdown against Michigan State was a blowout from the start. Ryan Day's team is rolling as it gets ready for The Game. This will be the most anticipated matchup since Michigan was favored in 2018. If OSU extends its winning streak against its rival, a Big Ten title game will be all that stands between it and a College Football Playoff berth.
2. Michigan (10-1, 7-1)
Previous: 3. LW: W 59-18 at Maryland.
The Wolverines have done what they needed to do over the course of the first 11 games and now comes the big test. UM coach Jim Harbaugh has had trouble getting past Michigan State and Ohio State and already has a loss to the Spartans on the ledger this year. A win against the Buckeyes would ease that sting. It would also set up the Wolverines, who have a strong résumé already, with a chance to make the CFP with a Big Ten title game win.
3. Wisconsin (8-3, 6-2)
Previous: 4. LW: W 35-28 vs. Nebraska.
The Badgers survived a scare against the Huskers and now take a seven-game winning streak to Minneapolis. If they get by the Gophers, they'll be the West representative in Indianapolis. If they lose, well, all chaos could ensue. They almost faltered against Nebraska, but freshman running back Braelon Allen ran for 228 yards and three touchdowns. Allen had 49 yards in UW's first four games. Now, he's up to 1,062 and 12 touchdowns.
4. Iowa (9-2, 6-2)
Previous: 5. LW: W 33-23 vs. Illinois.
The Hawkeyes fell behind early but recovered and held off the Illini. They need help to win the division because they lost to Wisconsin earlier in the year, but a win and a Badger loss would send Kirk Ferentz's team to the title game. The Hawkeyes' goal will be to win at Nebraska on Black Friday and then hope for the best on Saturday. Quarterback Alex Padilla was just 6-of-17 for 83 yards and an interception against Illinois, but UI ran for 172 and got a kick return touchdown.
5. Michigan State (9-2, 6-2)
Previous: 2. LW: L 56-7 at Ohio State.
The Spartans have now lost two of their past three games and face their first bit of adversity after a magical start to the season. They were outgunned from the start against OSU and the game snowballed quickly — on the heels of a massive, $95 million reported contract extension for head coach Mel Tucker, no less. No matter what happens, it's a successful season for the Spartans, but a win against Penn State and a potential New Year's Six bowl berth is the ceiling now.
6. Minnesota (7-4, 5-3)
Previous: 6. LW: W 35-14 at Indiana.
The Gophers are still alive in the West and need to beat the Badgers on Saturday to throw the West division up for grabs. As many as four teams could end up tied at 6-3 if Minnesota and Purdue win and Iowa loses to Nebraska. Tanner Morgan was steady (14-of-20 for 196 and two touchdowns) against Indiana and UM ran for 195 and three scores.
7. Purdue (7-4, 5-3)
Previous: 7. LW: W 32-14 at Northwestern.
The Boilermakers took care of business against Northwestern and now can hope for the same four-way tie atop the division as Minnesota. They'll have to take care of reeling in-state rival Indiana, which still doesn't have a Big Ten victory, on the final weekend. An eight-win regular season would be a nice feather in the cap for Purdue and head coach Jeff Brohm and would ensure a strong bowl destination.
8. Penn State (7-4, 4-4)
Previous: 9. LW: W 28-0 vs. Rutgers.
The Nittany Lions have been out of the division picture for a while now and will try to end the regular season by handing Michigan State a third loss in four weeks. Head coach James Franklin's future with the program is likely to be settled, too, as he sounded on Saturday like a coach who expected to stay at PSU rather than pursue another job.
9. Illinois (4-7, 3-5)
Previous: 8. LW: L 33-23 at Iowa.
Bret Bielema's team couldn't quite pull another upset, but he's already done perhaps more than expected in his first year. Now the Illini will close the season with a chance at an in-state win against Northwestern before heading into a pivotal offseason.
10. Rutgers (5-6, 2-6)
Previous: 10. LW: L 28-0 vs. Penn State.
The Scarlet Knights got shut out against the Nittany Lions. Now they close the regular season with a heads-up contest for bowl eligibility against Maryland at home.
11. Maryland (5-6, 2-6)
Previous: 11. LW: L 59-18 vs. Michigan.
The Terps got blown out by Michigan but can still make a bowl game if they can go on the road and beat Rutgers on Saturday. Six wins will be a nice accomplishment for whichever team comes out on top.
12. Nebraska (3-8, 1-7)
Previous: 12. LW: L 35-28 at Wisconsin.
Stop if you've heard this before: The Huskers lost a one-score game to a highly ranked team. It's happened often this year and the trip to Madison was no exception. The Huskers will now close out the season at home against Iowa — they opened as a four-point favorite, even — and in the meantime will look to fill four coaching vacancies. It'll be a busy month-plus in Lincoln.
13. Northwestern (3-8, 1-7)
Previous: 13. LW: L 32-14 vs. Purdue.
The Wildcats have one chance at a fourth win left and it's against in-state Illinois. Not much more than bragging rights on the line in this one, but Bielema and Pat Fitzgerald will be seeing more of each other in the future.
14. Indiana (2-9, 0-8)
Previous: 14. LW: L 35-14 vs. Minnesota.
Can the Hoosiers get a Big Ten win before the season runs out? That's the only question left for the team that's had the most disappointing season in the league. A brutal autumn finally closes for Tom Allen's team with an in-state game against Purdue.
The turning point in each Nebraska football game so far in 2021
𝙏𝙝𝙚 𝙙𝙤𝙪𝙗𝙡𝙚 𝙥𝙚𝙧𝙨𝙤𝙣𝙖𝙡 𝙛𝙤𝙪𝙡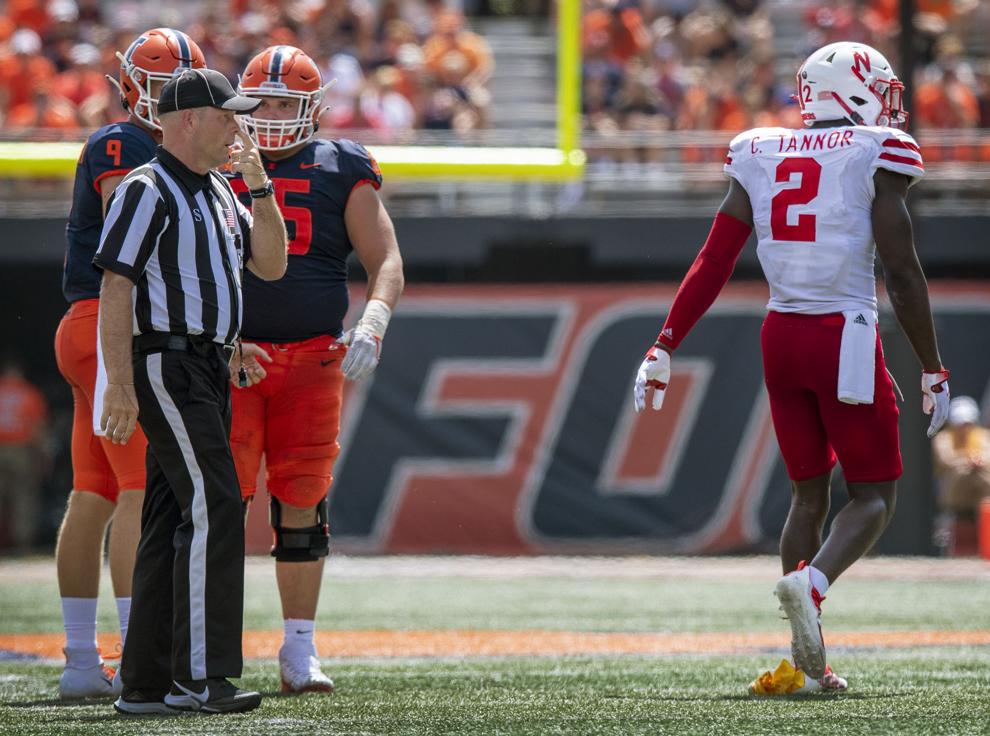 𝙏𝙪𝙧𝙣𝙚𝙙 𝙖𝙬𝙖𝙮 𝙗𝙮 𝘿𝙞𝙨𝙢𝙪𝙠𝙚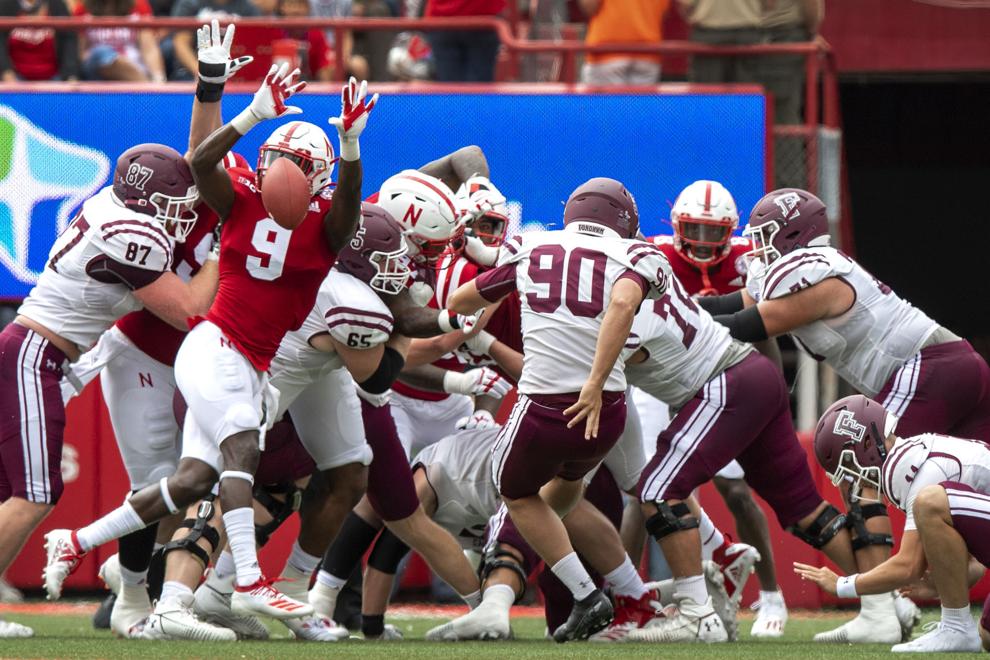 𝙈𝙖𝙧𝙩𝙞𝙣𝙚𝙯 𝙗𝙧𝙚𝙖𝙠𝙨 𝙛𝙧𝙚𝙚
𝘾𝙪𝙡𝙥'𝙨 𝙢𝙞𝙨𝙨 𝙛𝙡𝙞𝙥𝙨 𝙜𝙖𝙢𝙚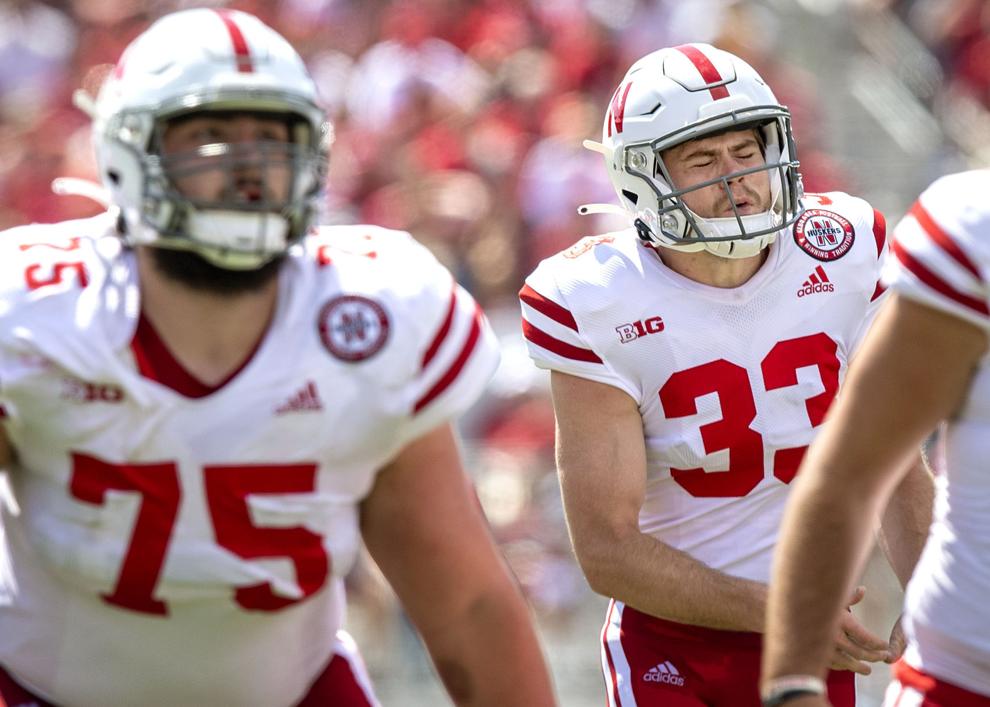 𝙊𝙣𝙚 𝙙𝙞𝙨𝙖𝙨𝙩𝙧𝙤𝙪𝙨 𝙥𝙪𝙣𝙩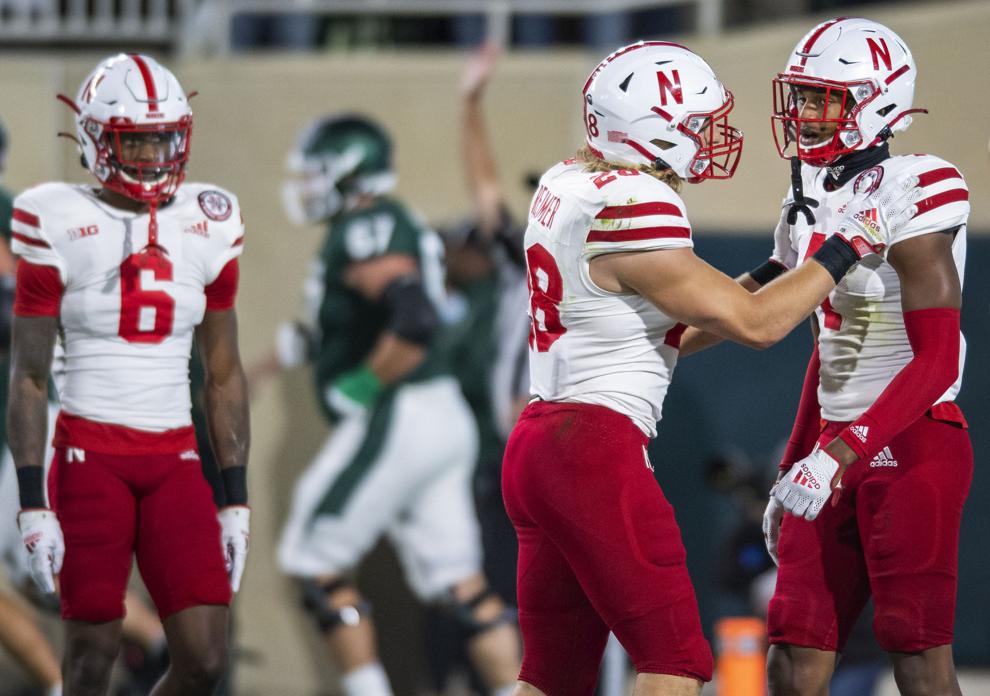 𝘿𝙤𝙢𝙖𝙣𝙣, 𝙏𝙝𝙤𝙢𝙖𝙨 𝙘𝙤𝙢𝙗𝙞𝙣𝙚 𝙛𝙤𝙧 𝙩𝙪𝙧𝙣𝙤𝙫𝙚𝙧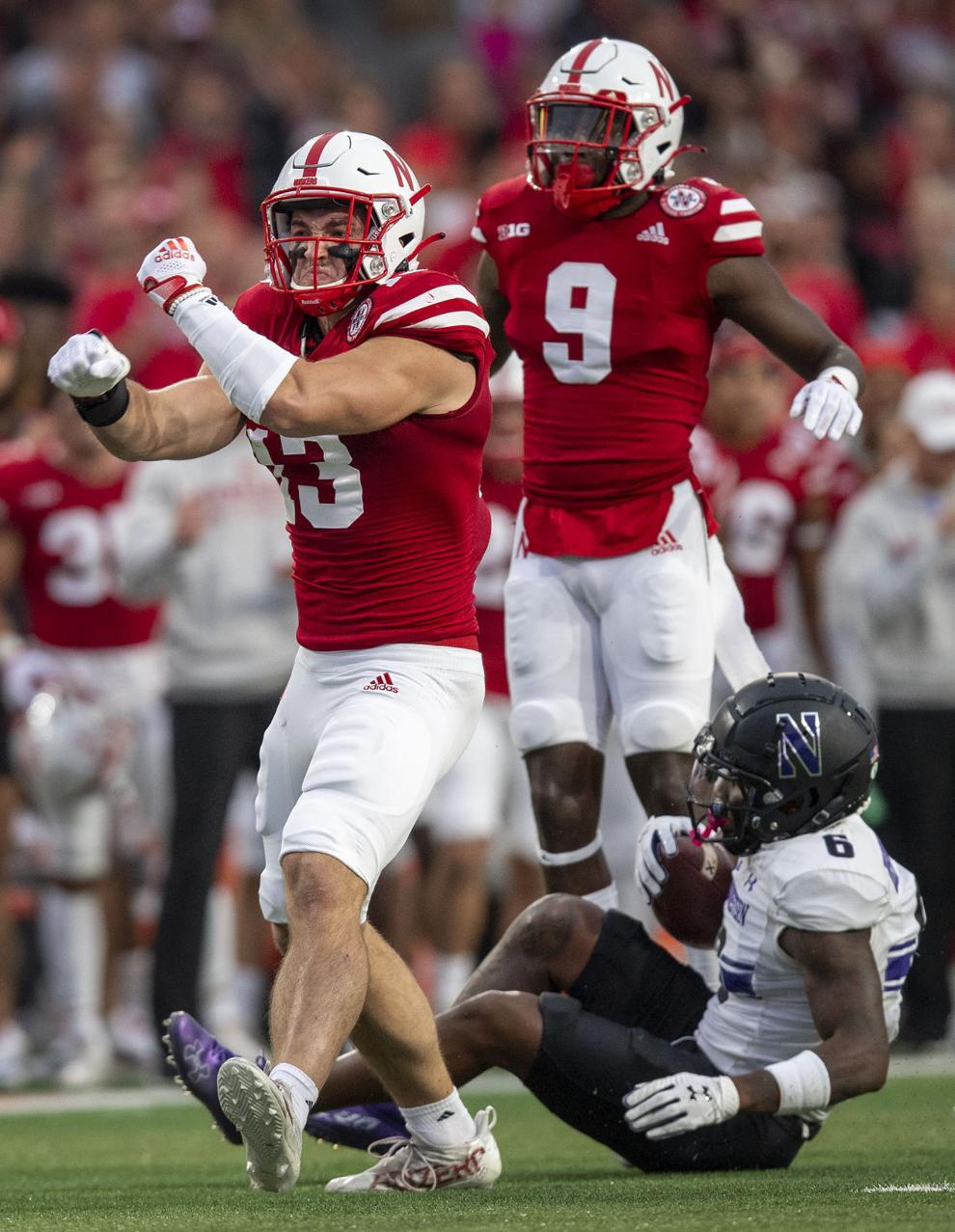 𝙈𝙖𝙧𝙩𝙞𝙣𝙚𝙯'𝙨 𝙡𝙖𝙩𝙚 𝙛𝙪𝙢𝙗𝙡𝙚 𝙨𝙥𝙤𝙞𝙡𝙨 𝙪𝙥𝙨𝙚𝙩 𝙗𝙞𝙙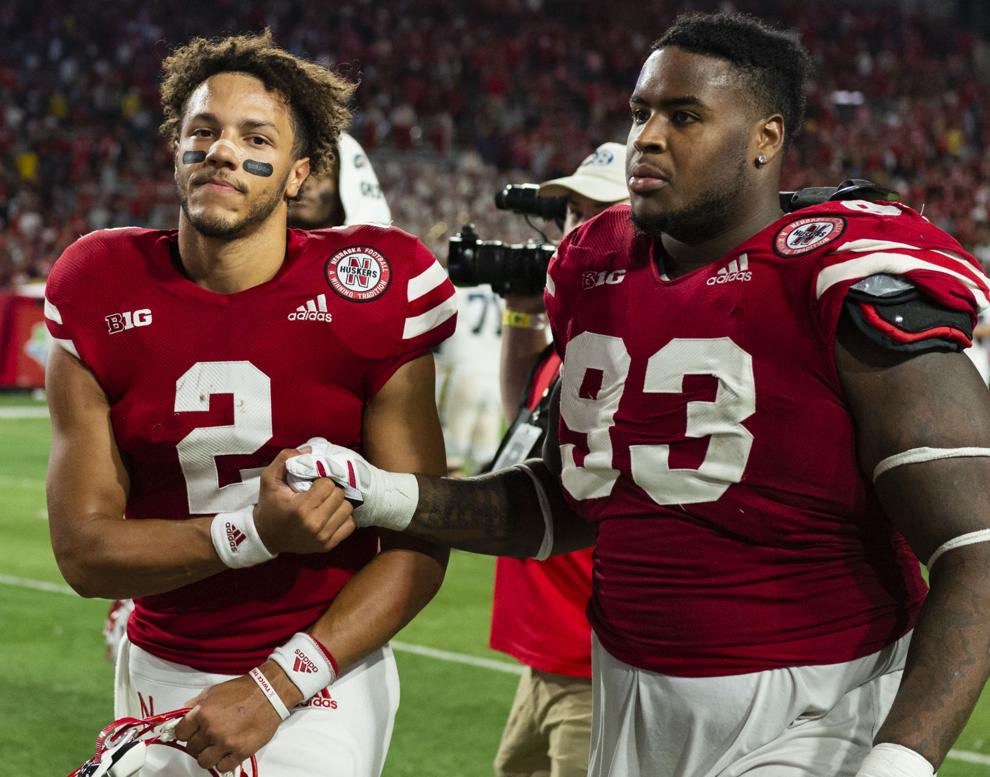 𝘼𝙣 𝙪𝙣𝙩𝙞𝙢𝙚𝙡𝙮 𝙨𝙩𝙪𝙢𝙗𝙡𝙚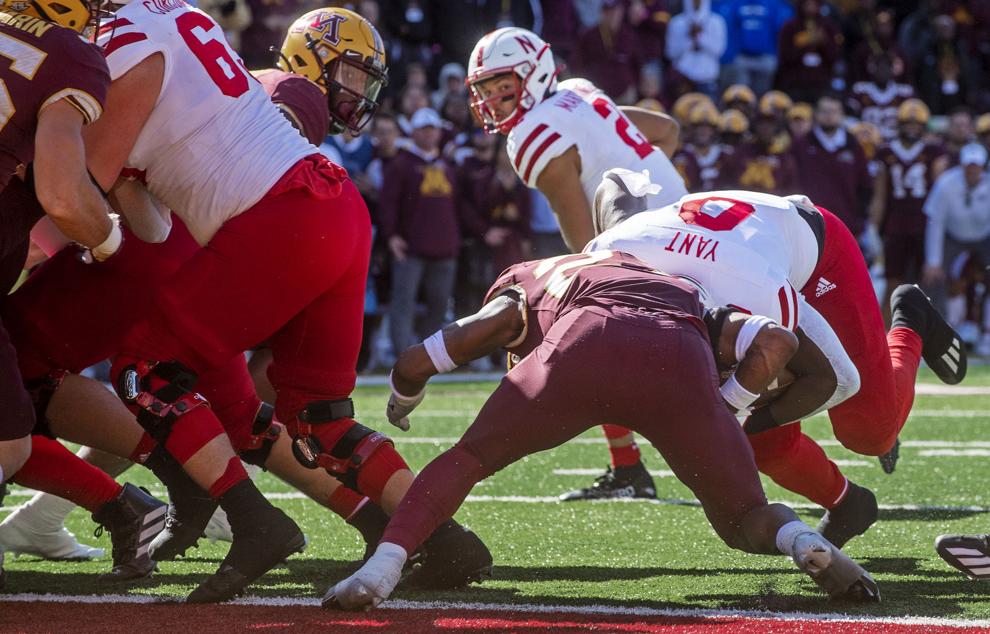 𝙅𝙪𝙨𝙩 𝙖 𝙗𝙞𝙩 𝙤𝙪𝙩 𝙤𝙛 𝙧𝙚𝙖𝙘𝙝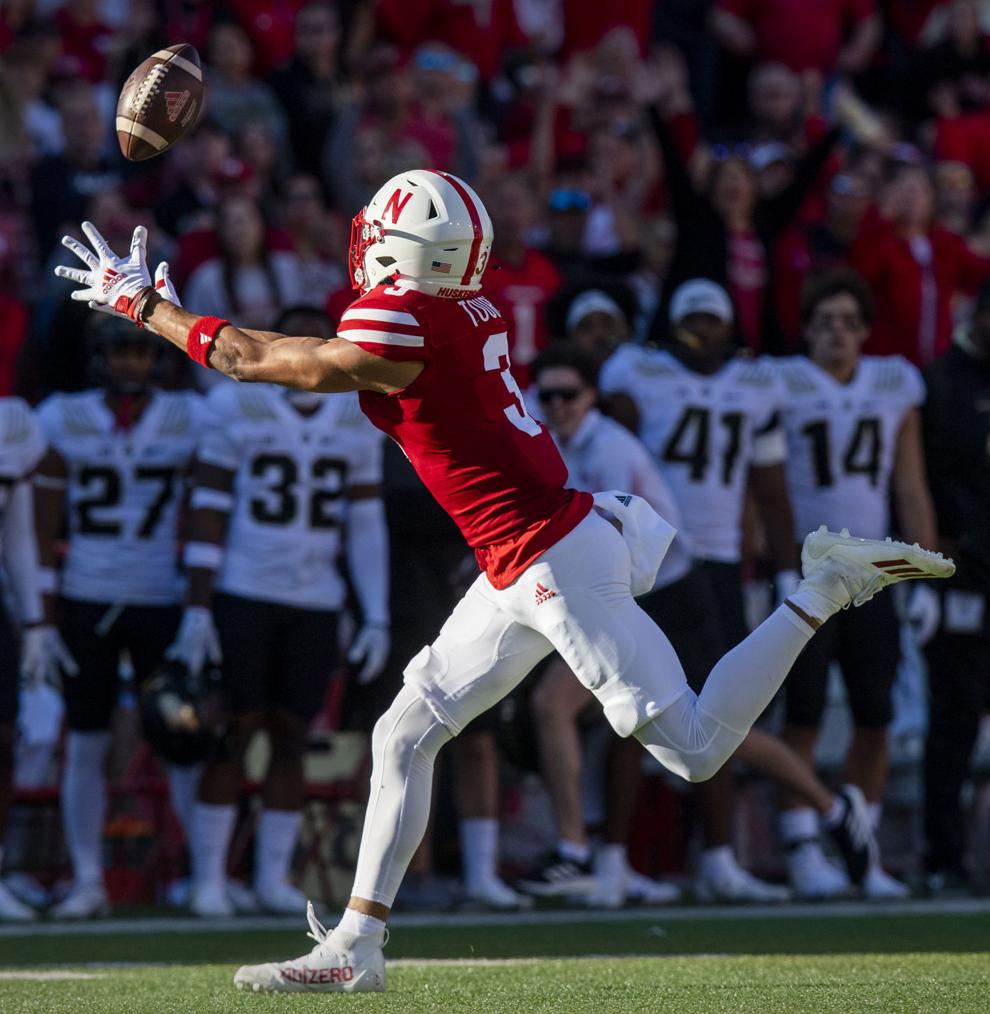 𝙁𝙧𝙤𝙨𝙩'𝙨 𝙛𝙞𝙚𝙡𝙙 𝙜𝙤𝙖𝙡 𝙜𝙖𝙢𝙗𝙡𝙚 𝙙𝙤𝙚𝙨𝙣'𝙩 𝙥𝙖𝙮