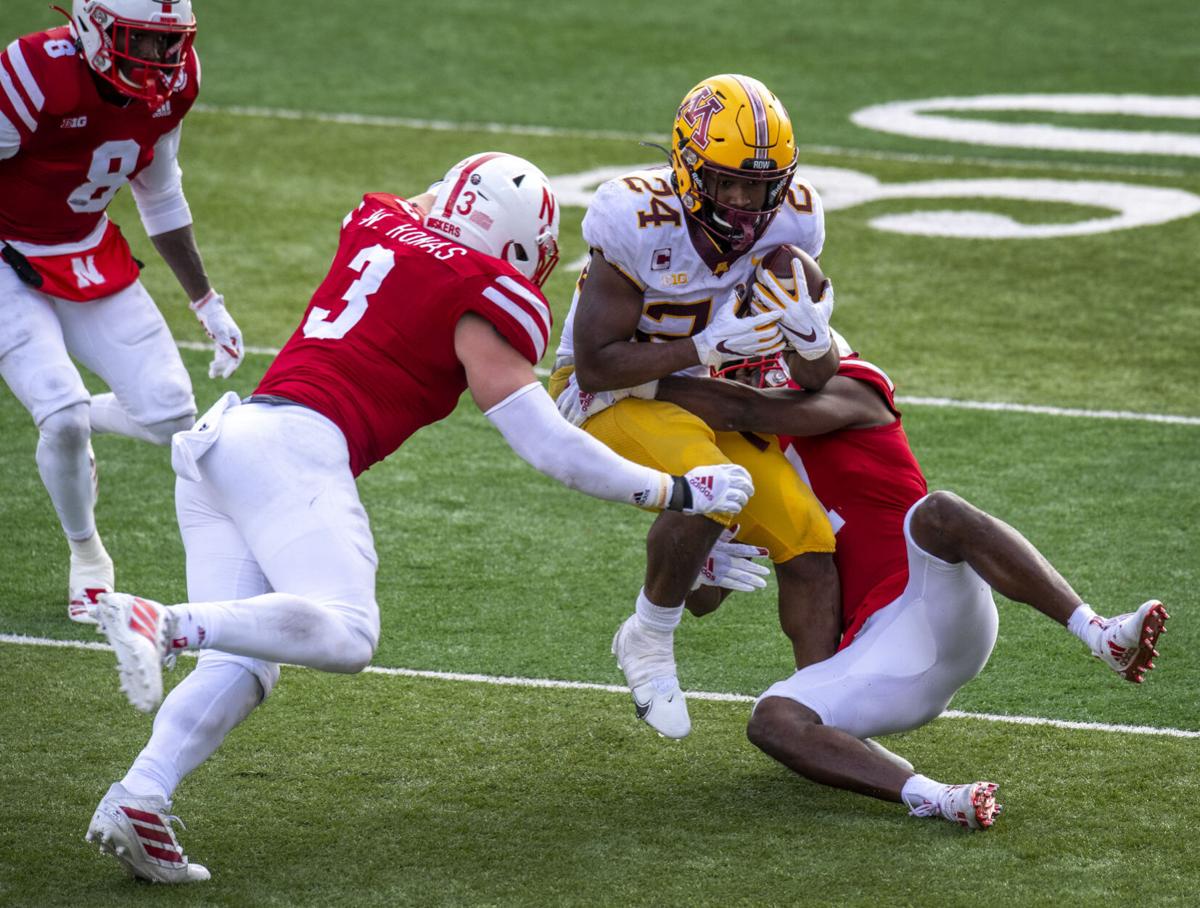 Will Honas emerged as a staple of Nebraska's defense in 2020. Now he's poised to be just the same in 2021.
The senior inside linebacker announced Thursday morning he's returning to school for an extra season and will be back with the Huskers for 2021.
The Wichita, Kansas, native played in seven of NU's eight games in 2020 and finished second on the team in tackles with 57. He tied senior outside linebacker JoJo Domann with a team-best 6½ tackles for loss, adding a team-leading three sacks. He projects as a defensive leader next season.
His return continues a run of good news for the Blackshirts. Along with Honas, Domann, senior safeties Deontai Williams and Marquel Dismuke, and junior cornerback Cam Taylor-Britt all will return for 2021. 
If senior defensive lineman Ben Stille does the same — he's the only remaining scholarship senior who hasn't announced his intentions — NU would have nine of 11 starters back in the fold, including the top eight tacklers. 
Honas now will spend four seasons at Nebraska despite arriving as a junior college transfer in January 2018. He suffered a season-ending knee injury four games into that season, preserving a redshirt in the process. Then he was a part-time player in 2019 and ascended into a full-time starter in 2020. What started as a three-man rotation with senior Collin Miller and sophomore Luke Reimer became a thinner group when Reimer missed the opener with an injury — and later missed time with an apparent head injury — and Miller suffered a career-ending injury in mid-November.
Honas and Reimer look like the top two in Barrett Ruud's group going into 2021. NU will have to decide whether it wants redshirt freshman Nick Henrich inside where he began his career or outside where he played some in 2020 due to depth issues at that position. Then, Northern Iowa graduate transfer Chris Kolarevic joins the fold later this month.
NU has several younger guys who will try to crack the two-deep, too, in Garrett Snodgrass, Jackson Hannah and Eteva Mauga-Clements, among others, and welcomes a deep and versatile class of linebackers to campus this offseason.
Decision made: Tracking the next step for Husker football upperclassmen
With the NCAA offering seniors an extra year of eligibility, Nebraska football players have choices in front of them. Here's a comprehensive look.