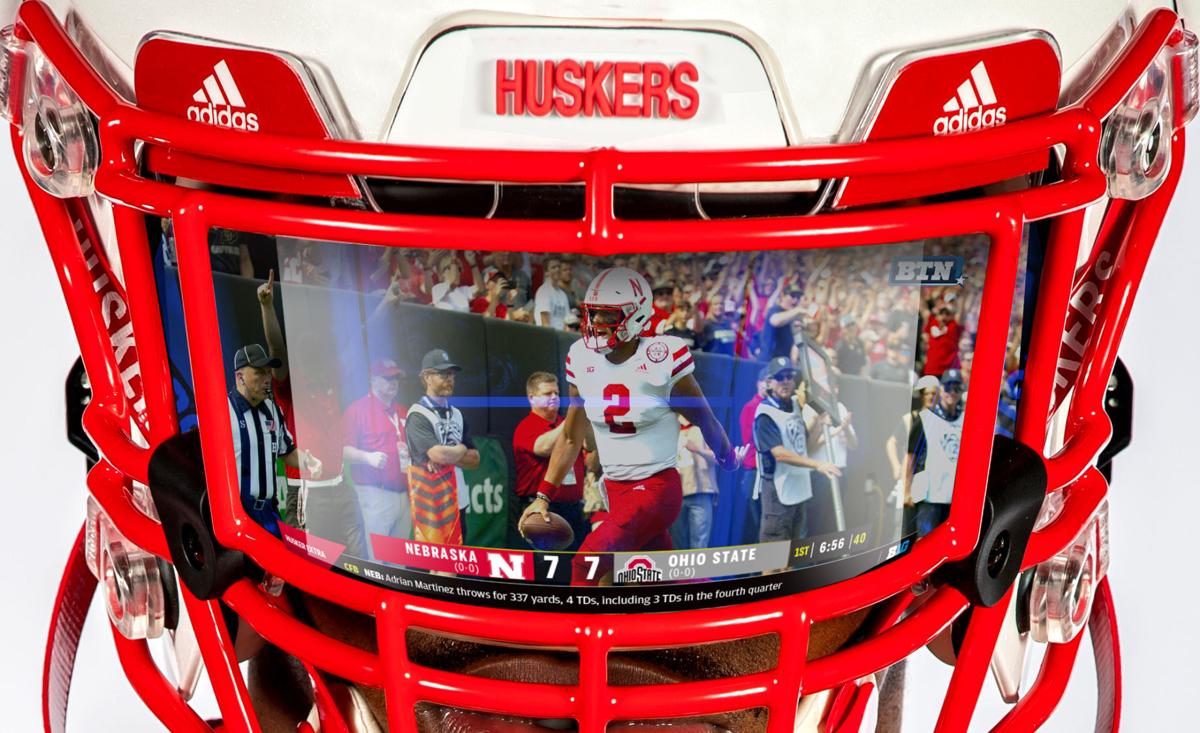 Planning to watch the Huskers? Of course you are. Here's how they may look on the small screen.
Signing on: Three reasons why the Huskers should have your attention this fall. 
1. Stating the obvious here, but …
Football's back. That's reason enough to pay attention. It's not going to be a normal season and there are sure to be twists and turns, but the Huskers are set to play nine straight weeks. If all goes to plan — and, as we know this year, that is a monster 'if' — the next weekend without Nebraska football will be at Christmas.
So make sure the batteries in the remote are fresh. Get the DVR set. Fans unfortunately can't attend games in person, but attention will be rapt anyhow.
2. The offense's potential.
Yes, the offense underperformed in 2019. It was unlike most offensive units head coach Scott Frost has overseen in his coaching career. With a deep and experienced offensive line, a veteran quarterback, a senior running back and an older, deeper tight end group, however, the bones are there for an improved unit in 2020. They'll need some young players to contribute and for the pieces to fall into place, but a big step forward should be the expectation this fall.
3. Youth wave coming on defense.
Another year of recruiting and development means another year closer to Nebraska having the type of personnel it covets on defense under coordinator Erik Chinander. There are still question marks, but each level of the defense should be longer than it was last year, and — outside of the defensive line — the athleticism should notch up again, too. Does that guarantee production? No. But it should mean NU is closer than it has been to playing the way it envisions.
Signing off: Three reasons for concern or three biggest questions for the team.
1. Can the Huskers stop the run?
They couldn't a year ago, finishing last in the Big Ten in league play in allowing 5.7 yards per carry. That's not going to cut it. On top of that, NU lost its top three defensive linemen to the NFL.
So, it's going to be a new-look group up front. Despite that, the front seven is going to have to be better than it was in 2019 if the Huskers are to make progress.
2. The beginning of the schedule is brutal.
Nebraska opens with Ohio State and Wisconsin and then, after playing Northwestern, hosts Penn State.
In the past two seasons, NU has not beaten a team it wasn't expected to. That streak is going to end at some point, and maybe it will be in the first four weeks this year. But if the Huskers start the season 1-3 (or even 0-4), what does the rest of the road look like? It's been a trying year already, and no matter what happens the season is going to be a mental grind in addition to a physical one.
3. How much better will NU's special teams be?
The Huskers overhauled their special teams units, which was needed. We still don't know exactly what it's going to look like, though. NU eschewed hiring a full-time coach for special teams and instead has entrusted the duties to senior special teams analyst Jonathan Rutledge. The program will likely have a new punter, new place kicker and new kickoff man in addition to new schemes. Maybe it'll all work a lot better. It needs to, that's for sure.
Can't-miss episodes: Three games with the most television appeal.
Simply put, it's Nebraska's first football game in 11 months and it's against the program that was also at the forefront of pushing the conference to reconsider its August postponement. Yeah, the Huskers are going to be big underdogs. Yeah, the Buckeyes have a million reasons — and, more than that, national title hopes — to ensure that they don't start the season flat-footed. And, yeah, their first-round draft picks are back in the fold after opting out this summer.
Who cares? It's going to be must-watch television.
Two weeks, two divisional favorites to start the season for the Huskers. Wisconsin, though, hasn't shown that it's on the same level as OSU even if it has dominated Nebraska in recent years. The Badgers have to replace a lot and could still at this point be without starting quarterback Jack Coan (foot).
An early measuring stick test for a Nebraska team that has quietly felt good about its growth ahead of Year 3 of the Frost Era.
This game is likely to end up on Black Friday, which would be a nice dash of normalcy in an otherwise decidedly weird year.
Like Wisconsin, it's a division game against a team that's had the upper hand against the Huskers in recent years. Each of the past two, the contest has been decided by a field goal. Can Nebraska get over the hump? What will the season look like by late November anyway? How close or far apart will NU and the Hawkeyes be in the standings by then?
The main cast: Five players that will be leading the way.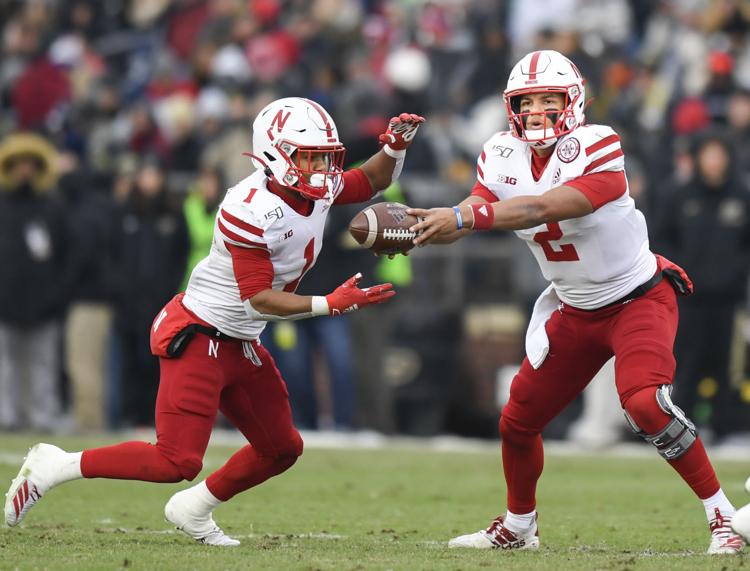 Sophomore WR Wan'Dale Robinson: As a freshman, Robinson flashed his electrifying playmaking ability and topped 1,000 all-purpose yards, and he's only healthier and stronger headed into his sophomore season.
Junior QB Adrian Martinez: After an eye-popping freshman year and a disappointing sophomore campaign, Martinez remains one of the most athletic and now experienced quarterbacks in the Big Ten. And he'll be looking to bounce back.
Senior LT Brenden Jaimes: Jaimes has started 33 straight games for the Huskers since his freshman season and is the program's best chance in years at earning first-team all-conference honors.
Senior S Deontai Williams: Williams missed nearly all of last year with a shoulder injury but has the speed and athleticism to add a missing element to the Huskers' secondary this fall.
Redshirt freshman DL Ty Robinson: Robinson isn't the most experienced player on the defensive front line for NU, but he might be the most talented, and he's going to be asked to play a big role.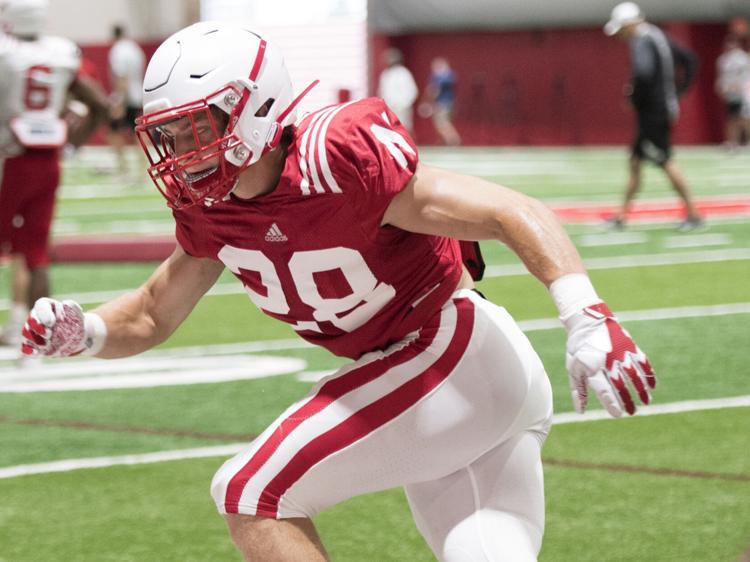 The supporting cast: Five players ready to make a name for themselves.
Sophomore ILB Luke Reimer: Reimer earned a scholarship and is in line to push seniors Will Honas and Collin Miller at inside linebacker.
Redshirt freshman S Myles Farmer: NU has a pair of senior safeties in Williams and Marquel Dismuke, but if Farmer is as good as advertised, he might be tough to keep off the field.
Freshman WR Alante Brown: Brown played quarterback and running back in high school but has impressed since the day he arrived on campus in January, giving himself at least a chance of starting from Day 1.
Junior TE Travis Vokolek: The Rutgers transfer watched and learned in 2019 and steps into a veteran group as maybe the most natural receiving option that NU tight ends coach Sean Beckton has.
Redshirt freshman RB Ronald Thompkins: Thompkins isn't a guarantee to be in the Huskers' rotation right away, but he's very talented and has put himself in the conversation by overcoming three years of knee injuries.
The plot twists: Three potential curveballs.
Bryce Benhart isn't ready at RT.
The Huskers moved senior Matt Farniok to guard on the feeling that Benhart was ready for the right tackle job. The returns have been mostly positive, per Greg Austin, but Benhart is just a redshirt freshman. If he's not ready yet, Nebraska should have enough options and depth to make it work. The question, though, would be whether another young player — Brant Banks perhaps — would get a shot at the spot or if NU dips into its depth at guard and Farniok slides back out.
Depth gets short at cornerback.
The Huskers have six known available cornerbacks following Braxton Clark's season-ending shoulder injury. After veterans Dicaprio Bootle and Cam Taylor-Britt, though, are a newcomer in juco Nadab Joseph, a promising sophomore in Quinton Newsome — who was just recently cleared from injury himself — and a pair of true freshmen in Tamon Lynum and Ronald Delancy III.
It's not impossible that the Huskers could end up young and inexperienced in a hurry if injuries or illness hits the group.
You just can't keep Luke McCaffrey off the field.
Nebraska is hoping for and expecting a bounce-back junior season from Martinez and feels good about both his play in the preseason and McCaffrey's. It will be interesting to see what happens if McCaffrey's athleticism and play-making ability are just too much to keep off the field. That's no guarantee, of course, but it could turn into a test of the offensive staff's creativity to see how much they can keep McCaffrey involved even if Martinez is also playing well.
The very unofficial projected two-deep
QB: Adrian Martinez, jr.; Luke McCaffrey, rfr.
RB: Dedrick Mills, sr.; Rahmir Johnson, rfr., OR Ronald Thompkins, rfr.
TE: Jack Stoll, sr.; Austin Allen, jr. OR Travis Vokolek, jr.
WR: Wan'Dale Robinson, so.; Chris Hickman, rfr.
WR: Kade Warner, jr.; Wyatt Liewer, so. 
WR: Alante Brown, fr.; Levi Falck, sr.
LT: Brenden Jaimes, sr.; Turner Corcoran, fr.
LG: Boe Wilson, sr.; Broc Bando, jr.
C: Cam Jurgens, so.; Will Farniok, so.
RG: Matt Farniok, sr.; Trent Hixson, so.
RT: Bryce Benhart, rfr.; Brant Banks, rfr.
DE: Ben Stille, sr.; Keem Green, jr.
DT: Jordon Riley, jr. OR; Damion Daniels, jr.
DE: Ty Robinson, rfr.; Deontre Thomas, jr.
OLB: JoJo Domann, sr.; Niko Cooper, so.
ILB: Will Honas, sr., OR Luke Reimer, so.
ILB: Collin Miller, sr.; Nick Henrich, rfr.
OLB: Caleb Tannor, jr.; Garrett Nelson, so.
CB: Dicaprio Bootle, sr.; Quinton Newsome, so.
S: Deontai Williams, sr.; Noa Pola-Gates, rfr.
S: Marquel Dismuke, sr.; Myles Farmer, rfr.
CB: Cam Taylor-Britt, jr.; Tamon Lynum, fr., OR Ronald Delancy, fr.
PK: Connor Culp, sr.; Tyler Crawford, fr. 
P: Daniel Cerni, fr., OR William Przystup, so.
KR: Wan'Dale Robinson, so.; Alante Brown, fr.
PR: Wan'Dale Robinson, so.; Cam Taylor-Britt, jr.
Be the first to know
Get local news delivered to your inbox!