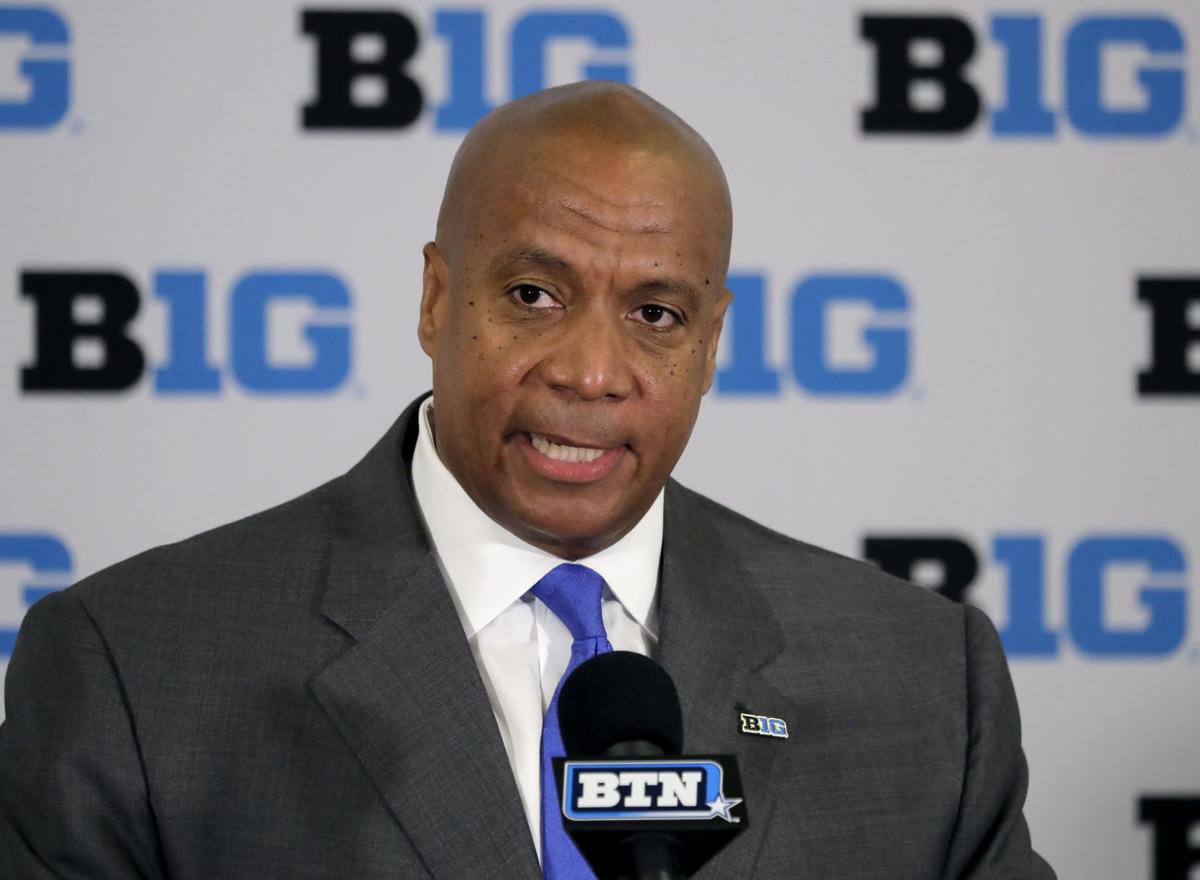 After eight days of radio silence, Big Ten Commissioner Kevin Warren on Wednesday evening published a letter that, among other things, outlined the rationale behind postponing fall sports and confirmed that the Big Ten's Council of Presidents and Chancellors voted in an "overwhelming" manner to make the move. 
Warren outlined in the letter the reasons the conference's Council of Presidents and Chancellors decided the fall football season and other fall sports had to be postponed.
Here is how the outline of the factors that influenced the decision reads:
"Transmission rates continue to rise at an alarming rate with little indication from medical experts that our campuses, communities or country could gain control of the spread of the virus prior to the start of competition.
* As our teams were ramping up for more intense practices, many of our medical staffs did not think the interventions we had planned would be adequate to decrease the potential spread even with very regular testing.
* As the general student body comes back to campus, spread to student-athletes could reintroduce infection into our athletics community.
There is simply too much we do not know about the virus, recovery from infection, and longer-term effects. While the data on cardiomyopathy is preliminary and incomplete, the uncertain risk was unacceptable at this time.
Concerns surrounding contact tracing still exist, including the inability to social distance in contact sports pursuant to the Centers for Disease Control and Prevention (CDC) guidelines. While risk mitigation processes (e.g., physical distancing, face coverings, proper hygiene, etc.) can be implemented across campus for the student body population, it became clear those processes could not be fully implemented in contact sports.
With the start of full-contact practices and competitions, it became increasingly clear that contact tracing and quarantining would risk frequent and significant disruptions to the practice and competition calendar.
Accurate and widely available rapid testing may help mitigate those concerns, but access to accurate tests is currently limited.
Significant concerns also exist regarding the testing supply chain, generally, for many of our institutions."
The rationale tracks similarly with what a Pac-12 medical advisory panel said last week when that conference also announced a postponement. Nebraska officials, before the announcement and since, have been adamant in their view that NU could have safely staged athletics on campus in Lincoln.
There's been much dispute and confusion about whether the council formally voted on the postponement and what the count was. Warren didn't provide specific numbers, but said, "The vote by the Big Ten Council of Presidents and Chancellors was overwhelmingly in support of postponing fall sports and will not be revisited. The decision was thorough and deliberative, and based on sound feedback, guidance and advice from medical experts."
UNL Chancellor Ronnie Green reiterated what Warren said during a Wednesday evening radio interview on KLIN and left no doubt that it was the COP/C, not Warren, that drove the decision to postpone. 
"(The COP/C) is the decision-making body for any decisions in the conference, so as that decision was made, it was the Council of Presidents and Chancellors that made that decision," Green said. 
And they made it by taking a vote, albeit one that was considered over several days. 
"There was absolutely a vote," Green said. "It was voted on that Tuesday." 
Nebraska did not vote in favor of the postponement, though Green wouldn't give an exact head count. 
"There was an overwhelming consensus," Green said. "It was not unanimous. I think that's been clear. We stated what our position was. ... There were dissenting voices, I'll just put it that way. That decision was made. It was hard, it was tough, it was devastating to us." 
Warren also noted the financial toll schools will face, but said other factors took precedence.
"Financial considerations did not influence the COP/C decision, as the postponement will have enormous adverse financial implications," he wrote. "We understand the passion of the many student-athletes and their families who were disappointed by the decision, but also know there are many who have a great deal of concern and anxiety regarding the pandemic."
Green also emphatically shot down unfounded rumors and statements that NU considered leaving the Big Ten because of its decision to postpone. 
"No," Green said flatly when asked if leaving was ever considered. "Did we have conversations about, 'Could there be an alternative season?' Or would there be possibilities to do that? Absolutely. We raised those questions. And we talked about, 'Is there any possibility for those of us who can be in a position to play?' 
"Granted, that was before we knew what other conferences were going to do, too. So there was never any discussion (about leaving permanently) on our part. We are proud to be in the Big Ten. The Big Ten is absolutely the best conference of 14 research universities in the world. We are very pleased to be in the Big Ten on all fronts."  
Be the first to know
Get local news delivered to your inbox!