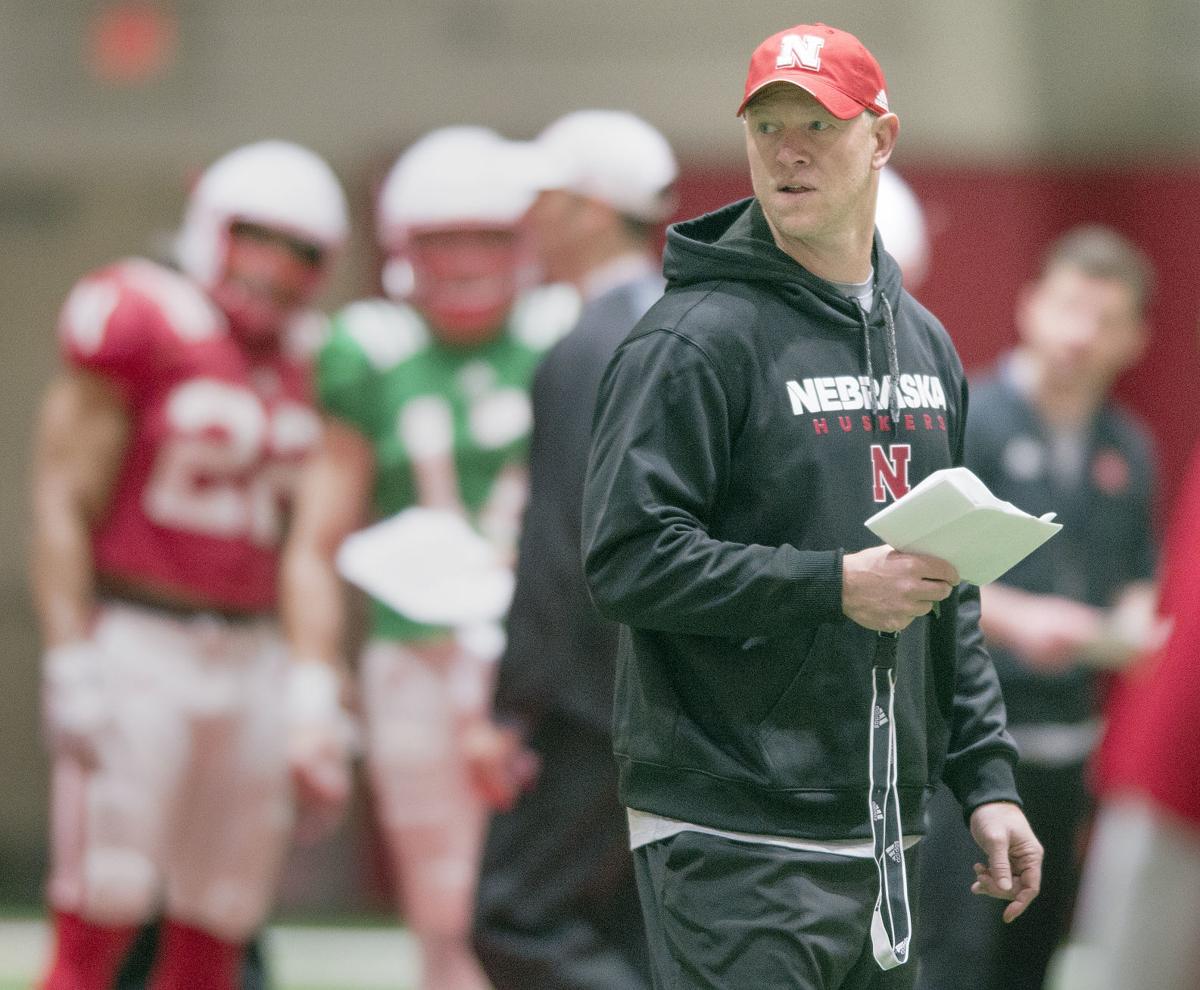 CHICAGO — Scott Frost didn't exactly stump for a new football facility on Nebraska's campus, but he wasn't shy about expressing the needs that his Husker program has.
"There's been buzz about that, and we'll see where that goes," Frost said at Big Ten Media Days on Thursday. "I think what we have is perfectly functional right now, but that being said, the one thing about it that's really a challenge was it was built during the Steve Pederson and Bill Callahan era when they were dealing with a 105-man roster. We have 150 some on our roster right now.
"We don't have that many seats in our team room. Our position rooms are too small. Our training room is way too small. There's some things about our facilities that don't fit the mold of what we're trying to build right now."
Currently, Nebraska uses its main locker room and also an auxiliary locker room in the Hawks Championship Center. Frost said during team meetings now, "we have guys sitting on the stairs."
"In the training room, we have to shuffle them in and out," Frost continued. "In the weight room, even, we're running (strength and conditioning coach Zach Duval) into the ground a little bit because he's running four different lifting groups all day. … We can fit about 40 at a time in the weight room to do what we want them to do.
"We're managing it and it works fine. We can get it done. But I understand why there appears to be a little bit of conversation about whether or not we need to step it up to compete with the people that we're trying to recruit against and play against."
You have free articles remaining.
Indeed, the prospect of a new, standalone football facility has generated buzz and rumor around the program for some time now, but athletic director Bill Moos again reiterated here on Thursday that there's nothing imminent.
"We've got good facilities," Moos said. "They're more than adequate for what we're doing right now. But I like to look into the future. It's kind of been my thing to be a builder and make sure we have the very best to take care of our student-athletes and to attract the best talent.
"We're looking at a football facility, that project, but we don't have any approval at this point. And we're a ways away from it if indeed we do it at all."
Frost, though, made it clear that a major project would be a welcome development, mentioning that he read recently that a vast majority of power conference teams have built or renovated facilities since NU's last major project in 2006.
Just in Nebraska's own division, that includes brand new facilities at Northwestern, Minnesota and Purdue in recent years.
"At some point we're going to have to do something," Frost said. "Really what you want to do is give high school kids as many reasons as you can give them to come to Lincoln, Nebraska, to play football. If that means we need to upgrade in some way, shape or form, then I hope we come to the right decision on that."
Be the first to know
Get local news delivered to your inbox!