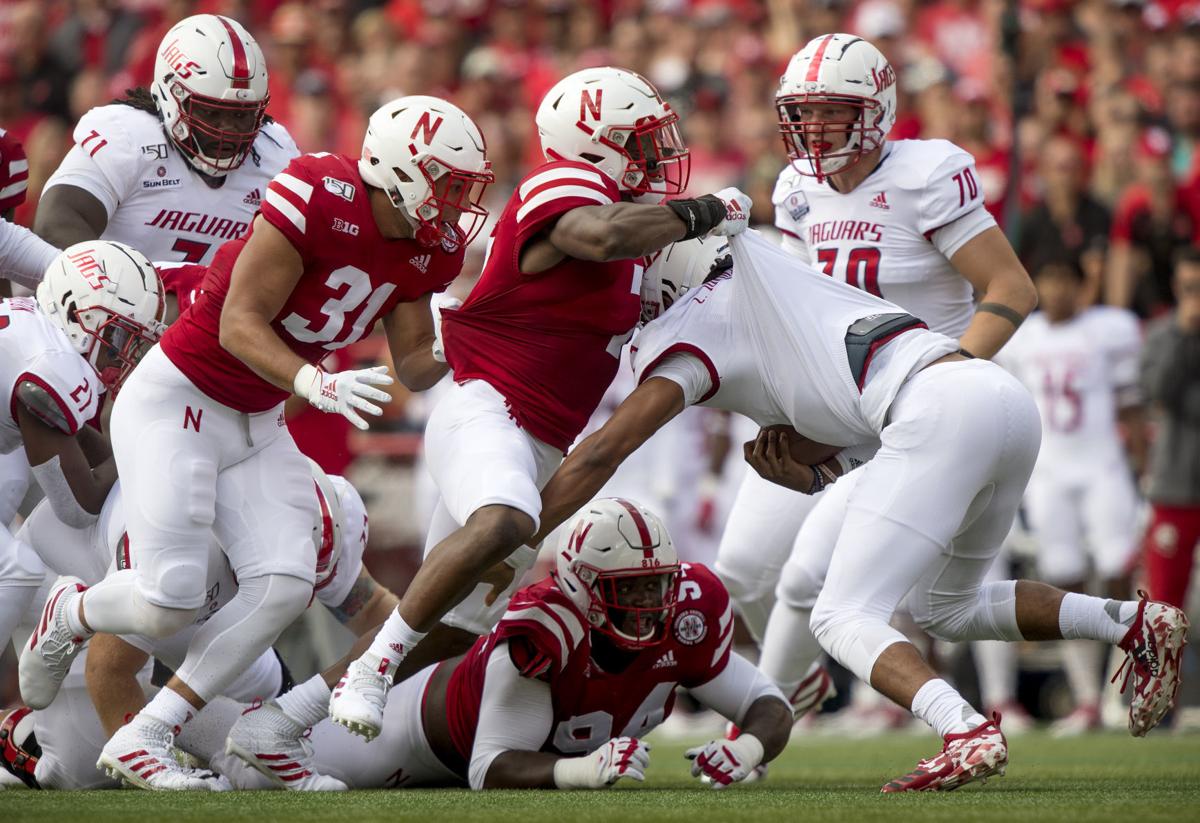 Mohamed Barry has seen a lot in his college football career at Nebraska, and not all of it pretty.
So as the conversation about the Huskers' culture continues on through the linebacker's final season at Nebraska and coach Scott Frost's second, Barry last week felt the need to put things into perspective.
This conversation between Barry and several reporters took place before the Huskers lost 31-27 on the road to Purdue, but still rings as interesting particularly given the similar tone that Frost took after the game.
Barry, basically, said he didn't want to put Nebraska's struggles this fall on his definition of culture.
"We've said that stuff three years in a row," Barry said. "I'm not going to keep putting it on that. I know what teams (with bad culture) look like. There were guys that literally did it deliberately, just wasn't bought in, wanted to go against Coach. There's no rebellious people on the team now. That's not happening. That's all shut down. It's just people have to want it more, have to just be disciplined."
You have free articles remaining.
That's why Barry loosely disagreed with what freshman Wan'Dale Robinson said after NU's loss to Indiana, when the respected young player said there were perhaps players on the team who still aren't completely bought in.
There's always room for context and for degrees, and Barry is adamant he's seen major change over the past two years.
"I like it," Barry said of Robinson's willingness to speak up. "But as a guy who's seen, again, those teams that have players deliberately not doing the right thing, I would say we've developed past that. We have a team that wants to do the right things but, again, it takes a lot of people just being real disciplined and detailed in what they need to do.
"It's not that people are just rebelling against him, that's the difference. When people say that everyone is not bought in, I think that's what people are thinking is, 'Oh, they have guys on the team that are rebelling.' No, that's not the case. … Last year? Yes, it was. It's not the case this year, we've just got to get more deep on detail and people have to keep owning their job responsibilities."
After NU's third straight loss on Saturday, Frost spoke in similar terms. In tones of progress made, but also a lot of road still ahead.
"The core of our team and the vast majority of our team plays for each other and they play for their brothers, and I don't think we'll have any trouble keeping the team together," Frost said. "If we have one or two, then we have one or two, but I came back to Nebraska to get this fixed and I'm going to do it, regardless of what has to happen. If there's anybody that doesn't need to be here to make that happen, that's the way it needs to be. I hope every single one of them stays on board and does what we need them to do. …
"We've got a lot of kids in the locker room that want to be great and they're going to be because they won't accept any other result, and neither will I."