Mickey Joseph didn't need any time to mull over the question. Did this bye week come at a good time for Nebraska?
Absolutely, the Husker interim coach said with emphasis. After more than a month on the go — preparing for a game overseas, adjusting body clocks, kicking off again seven days later and saying goodbye to their head coach and defensive coordinator — a Saturday without a game means a breather for players to process change that has come at a historic rate for the program.
"These kids haven't had a chance to reset," Joseph said Tuesday. "They had to go from here to here and then here. It wasn't Oklahoma Panhandle coming in here. It was OU coming in here. So let's be real about it. So, yeah, it was a good bye week."
Of course, the Huskers will be far from idle.
Coaches are set to scatter later this week to recruit under the assumption they will be on staff beyond the last eight regular-season games. The team will practice again Wednesday with an increased focus on individual technique and fundamentals — the motto this week is "Nebraska vs. Nebraska," Joseph said, before NU turns its attention to Indiana.
An adjustment to another coaching change might top the list.
This time it's elevating Bill Busch — who had handled special teams to this point — to defensive coordinator to replace Erik Chinander, who was dismissed Sunday. The unit has allowed an average of 514 yards per game to rank 128th of 131 FBS schools.
"Chins is a good man and a good coach," Joseph said. "But the numbers didn't add up. I didn't see us getting better. For four weeks, I didn't see us getting better from Week 1 to Week 4. I had to make the best decision for the kids."
Joey Connors — in his second year at Nebraska as special teams quality control coach after serving as a graduate assistant at Troy before that — will take over special teams as a full-time assistant while Busch leads the defense. Joseph touted Busch's detailed nature and previous experience, including five years at three different stops with defensive guru and current Baylor coach Dave Aranda.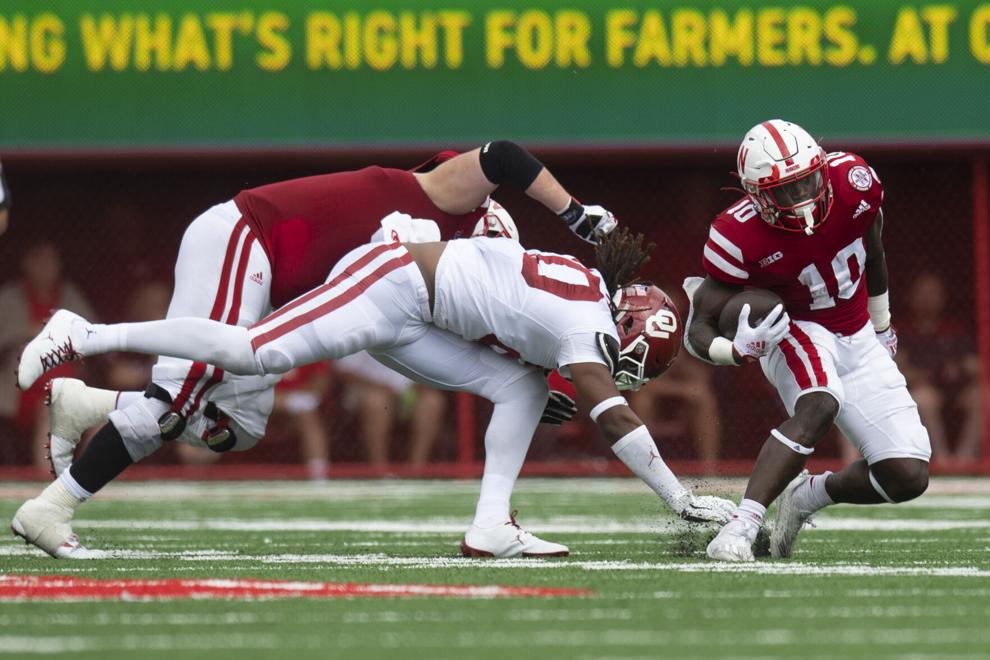 Joseph also chose Busch, he said, based on their time working closely together at LSU. With Joseph leading receivers and Busch with defensive backs, the two battled on the field every day from 2018 through 2020. Busch will work with safeties and nickels as well moving forward.
"Bill is built for this," Joseph said, declining to get into potential schematic changes. "… He'll take care of it."
Joseph, who arrived at his news conference five minutes early, said his first week as a head coach came with its own lessons. His chief regret, he said, is not slowing the offensive pace against Oklahoma to limit the Sooner possessions. The thought didn't cross his mind until OU led 35-7 — it's something he should have decided on days before the game, he said, which is why he repeated his postgame comments that the loss was "on me."
Does a mistake like that come down to a lack of head coaching experience? It might, the 54-year-old said.
"Probably so," Joseph said. "That's what my mom said."
The Huskers will slow down their tempo as they move into Big Ten play, the coach said. It will "help the defense out a little bit" after the former Blackshirts saw 325 defensive plays through four weeks — a staggering average of more than 81 per game and 27 more than the next closest FBS school.
Joseph continues to learn on the job in other areas, too. He wished he would have put younger players into the game earlier Saturday to see what they can do after the score got out of hand. He's drawing "a lot" on his time at LSU with how the Tigers operated — fewer practice reps but faster, while simplifying schemes and letting players play.
For the immediate future, a bit of calm will do the Huskers good, Joseph said, even if these days are far from routine. The last two-thirds of the season figure to feature more of the same.
Will there be more staff changes coming? Like with everything else, all bets are off with that.
"I don't know," Joseph said. "Can't tell you that. Wish I could, but I can't tell you that."​