Throughout Nebraska's 2018 season, one of the questions that persisted week after week was where the Husker offense might turn for a reliable third receiver.
That one never really materialized was felt most acutely when NU played its final two games without talented sophomore JD Spielman.
Spielman's absence against Michigan State and Iowa hurt in its own right, but it also helped preview one of the major storylines of the offseason: Where do the Huskers go for production at the receiver position in 2019?
Though Spielman will be back and has an entire offseason to recover from an ankle injury, Nebraska must replace Stanley Morgan, one of the most decorated pass-catchers in Husker history.
Morgan, of course, became the school's first 1,000-yard receiver and hauled in 70 passes, bringing his two-year marks to 131 catches, 1,990 yards (15.2 per catch) and 17 touchdowns.
So let's get the first, clearest part out of the way: Nebraska's not going to just drop someone in Morgan's spot and replicate those kind of numbers and demand the kind of attention the New Orleans native did.
"I feel like a lot of guys are working really, really hard so that next year, when that void is there, we can fill it and we can produce as much as Stan produced this year," walk-on redshirt freshman Kade Warner said before NU's finale against the Hawkeyes. "We're excited for next year and we're going to miss him a lot, obviously. He's a great dude, but I think we're ready."
Emphasis on, "a lot of guys."
Nebraska rolled through several No. 3 receivers in 2018. Warner eventually played the most. Junior college transfers Mike Williams and Jaron Woodyard each saw time but never really found a rhythm. Bryan Reimers had a small role. Add in redshirt freshman-to-be Andre Hunt, a holdover in Jaevon McQuitty, a slot type like Miles Jones, perhaps Justin McGriff depending on where the staff wants him to play, incoming freshmen like Jamie Nance and Darien Chase, and there is certainly no lack of candidates.
"I feel like I am going to help fill that role," Woodyard said. "I'm happy Stan was here and I got to play with him for a year. He's a leader, definitely, and a guy I look up to and everything. I definitely feel like I can fill that role next year."
Frost said in the middle of the season that Woodyard, a speedy receiver who came to NU from Arizona Western, would have benefited greatly from getting to Lincoln for spring ball rather than in June. Woodyard readily agreed with that sentiment late last month.
"You get graded off of how you play and perform in practice, so if you perform well in practice, you'll play," he said. "I'm still kind of learning that stuff right now but I'll definitely be there next year when I know everything and get everything dialed. I'm not in a rush, I'm patient, I'm still trying to learn and get everything done, focus up on the little things just to get on the field.
"I feel really confident about next year."
There will certainly be targets to go around.
Morgan's 70 catches came on 113 targets, per the Journal Star's numbers. Spielman had 66 grabs on 93 targets in 10 games.
Next? Warner was targeted 24 times, Williams 16 and Reimers 9. Tight end Jack Stoll (37) and running backs Devine Ozigbo (38) and Maurice Washington (28) all had more targets than those players.
And, despite the volume, Morgan and Spielman each averaged far more yardage per target (8.9 and 8.8, respectively), than the others (Williams was third-best among receivers at 7.6). No wide receiver after the top two had a catch longer than 24 yards.
Woodyard, for his part, had just one grab for 10 yards. He hardly played against Michigan State on Nov. 17, but after the game tweeted, "Wouldn't want to be anywhere else."
"I say that because you can just see it. Even though I don't play that much, that's fine because I'm still learning and everything like that," he said when asked why he felt that way. "It's just a vibe that you get here that you know it's going to be a great team in the future. Maybe next year, year after that, as long as Coach Frost is here and recruiting the guys he's getting, this program is going nowhere but up. I'm proud to be here and thankful to be here."
Maybe Woodyard will emerge. Or maybe Williams or McQuitty. Or both. Or another transfer or a freshman or a younger returning player like Hunt. That's sort of the bottom line with the NU receiving corps.
Opportunity abounds, as does uncertainty.
Welcome home, Scott, 12/2/17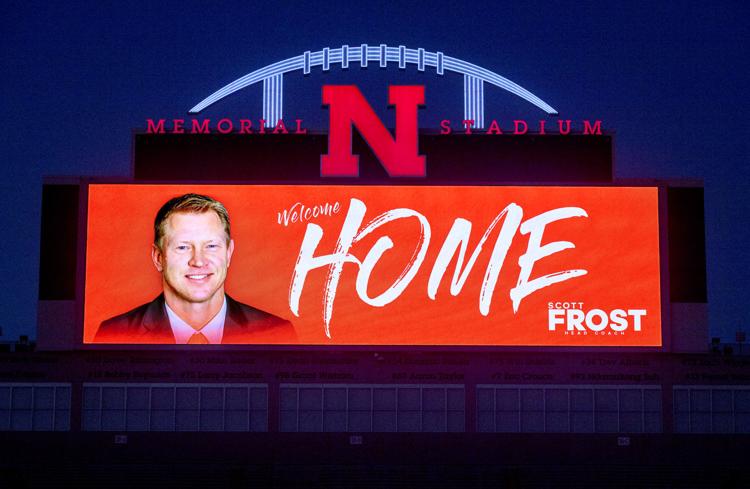 Frost tunnel walk, 12/3/17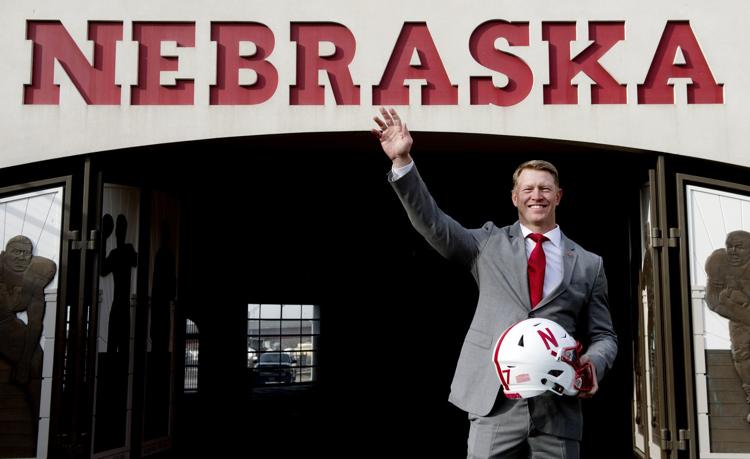 Scott Frost news conference, 12/3/17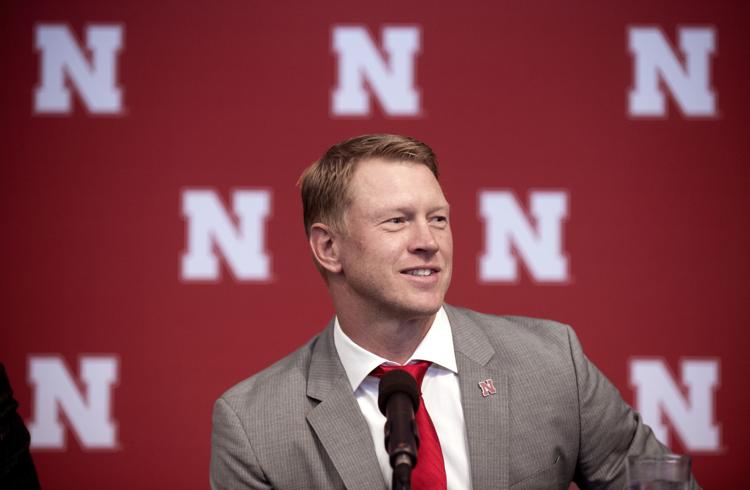 Scott Frost, 12/3/17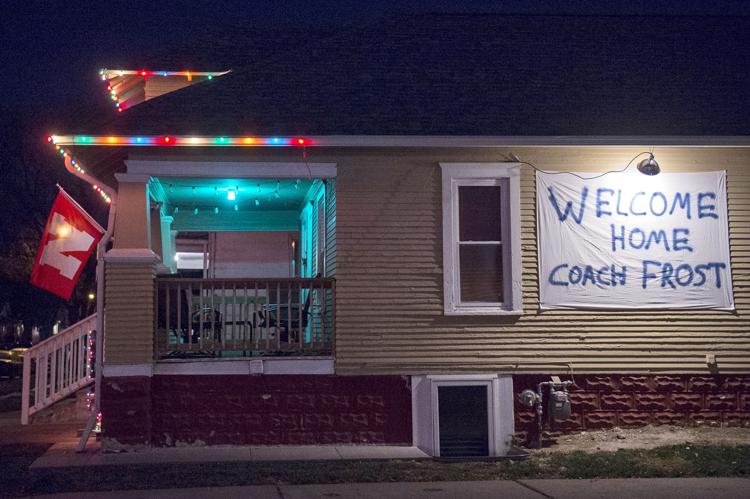 Scott Frost, 12/3/17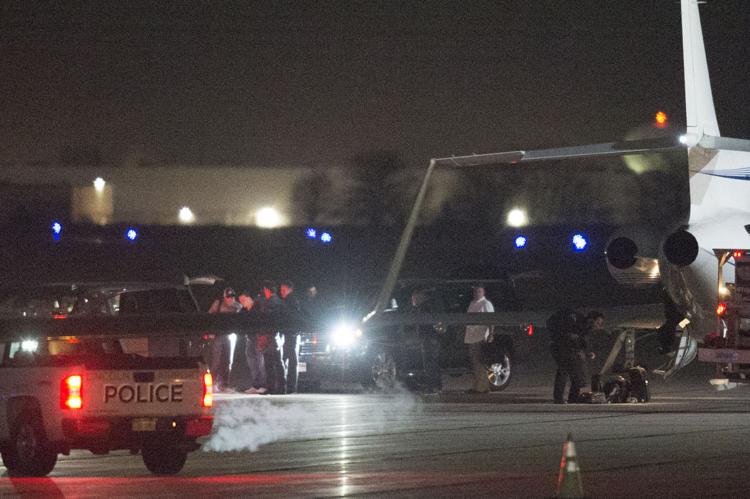 Scott Frost news conference, 12/3/17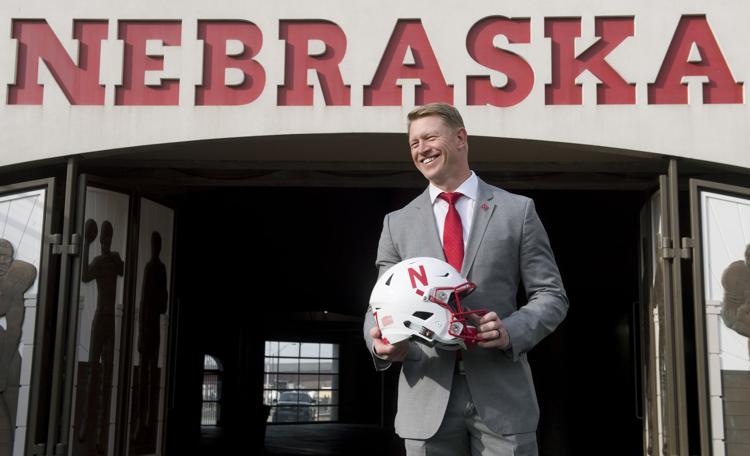 Scott Frost news conference, 12/3/17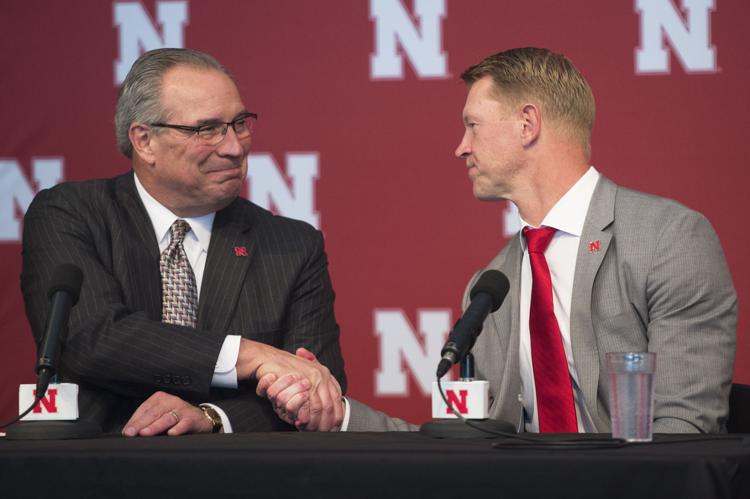 Scott Frost news conference, 12/3/17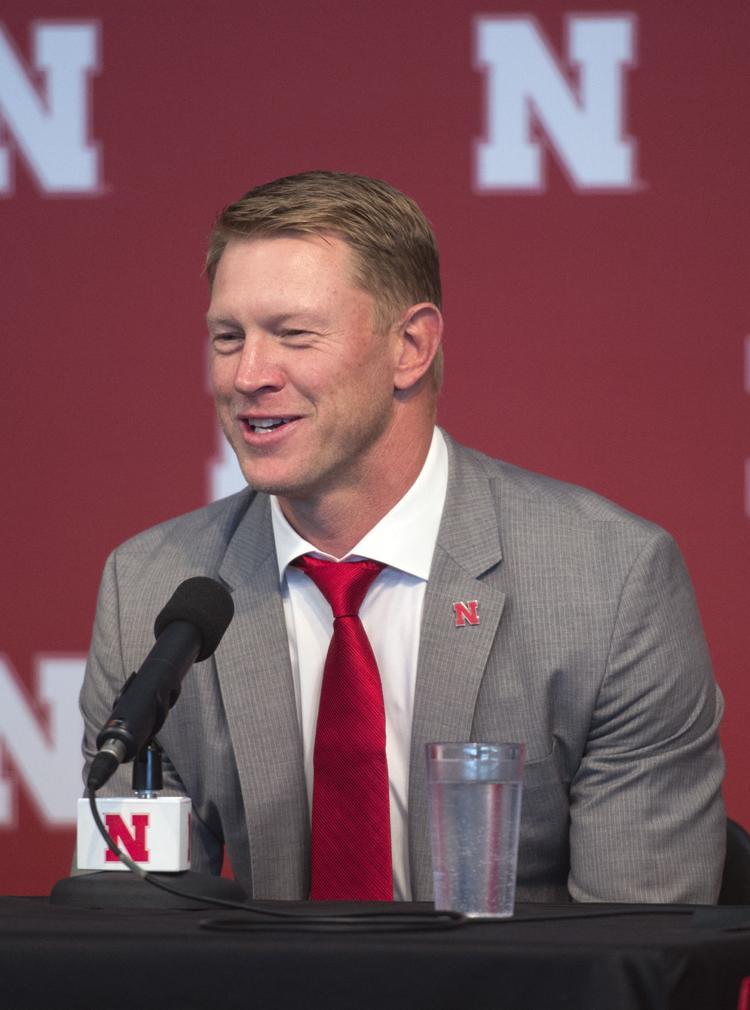 Scott Frost news conference, 12/3/17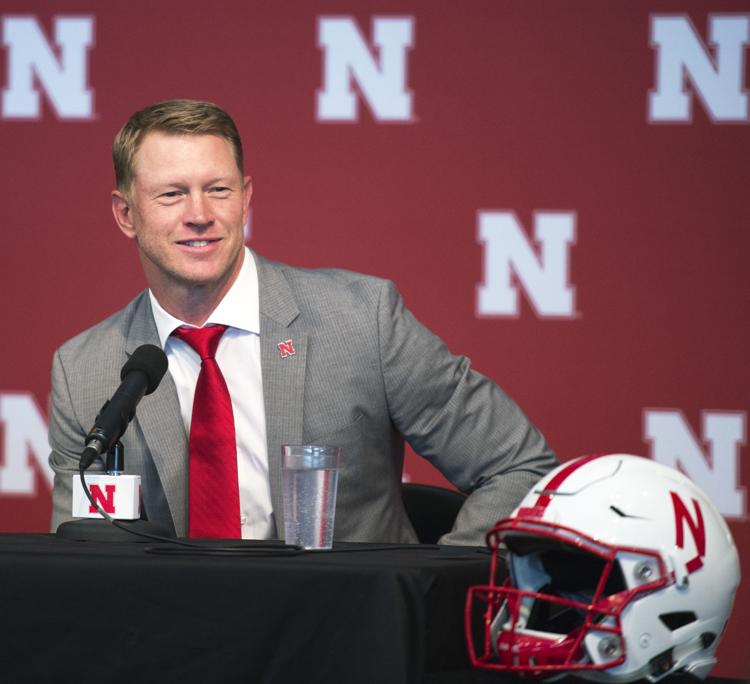 Scott Frost news conference, 12/3/17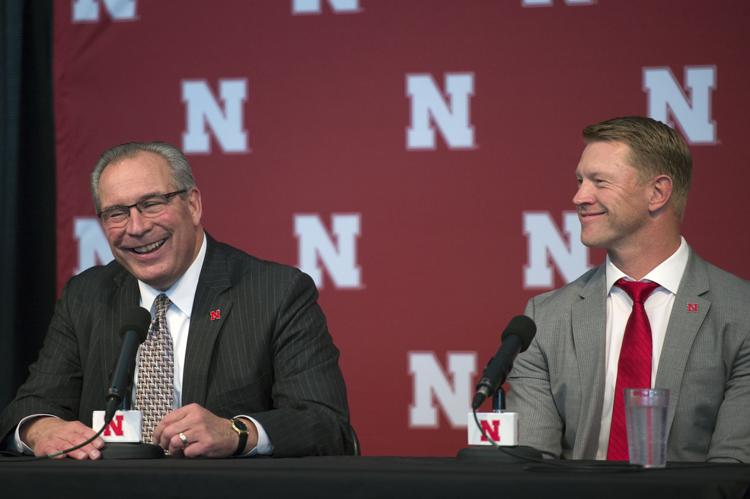 Scott Frost news conference, 12/3/17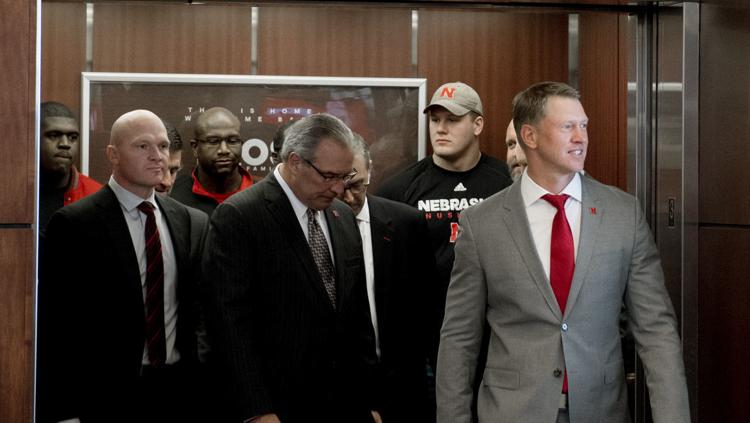 Scott Frost news conference, 12/3/17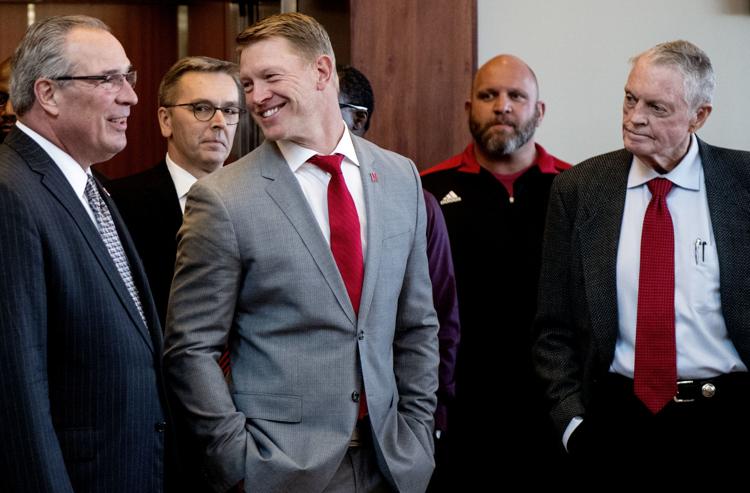 Scott Frost news conference, 12/3/17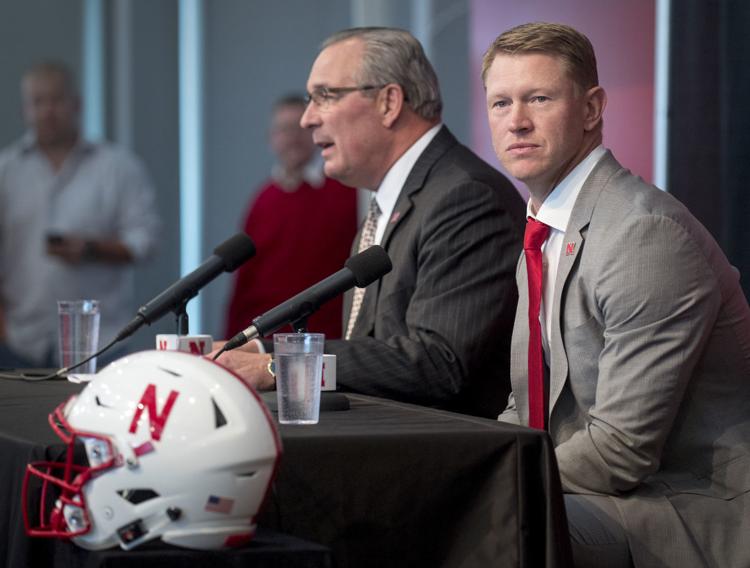 Scott Frost news conference, 12/3/17
Scott Frost news conference, 12/3/17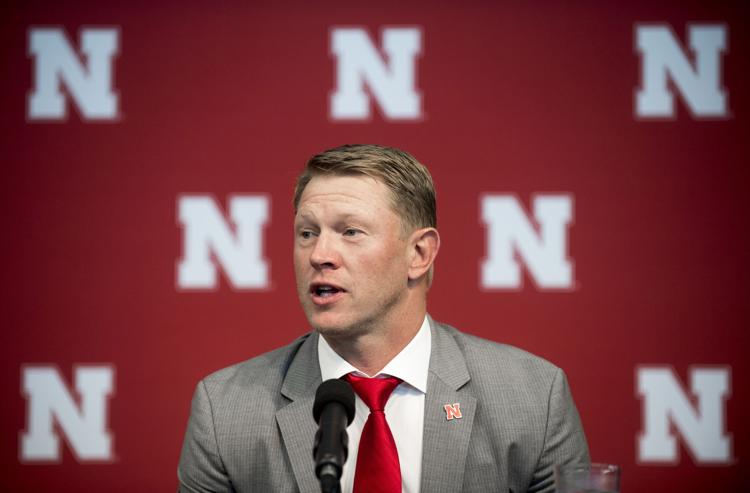 Scott Frost news conference, 12/3/17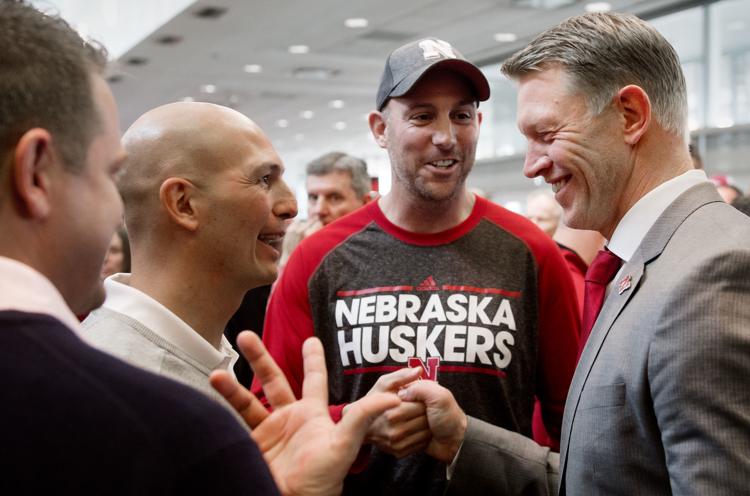 Scott Frost news conference, 12/3/17
Scott Frost news conference, 12/3/17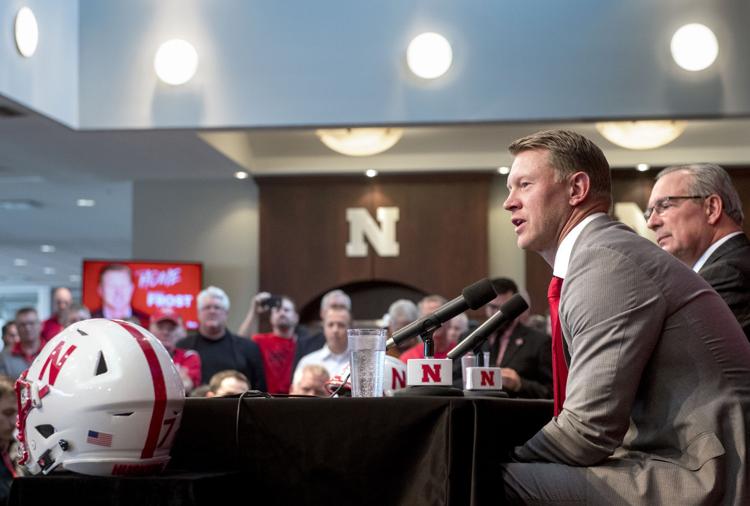 Scott Frost news conference, 12/3/17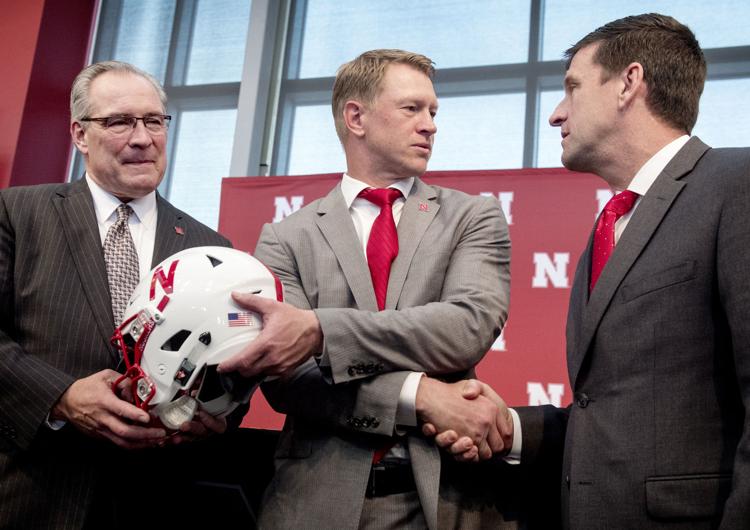 Kansas vs. Nebraska, 12/16/17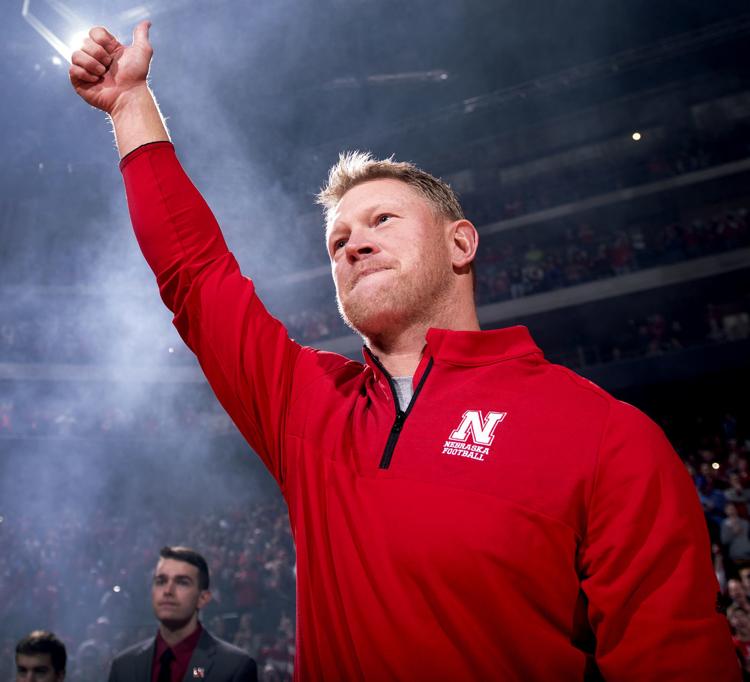 Kansas vs. Nebraska, 12/16/17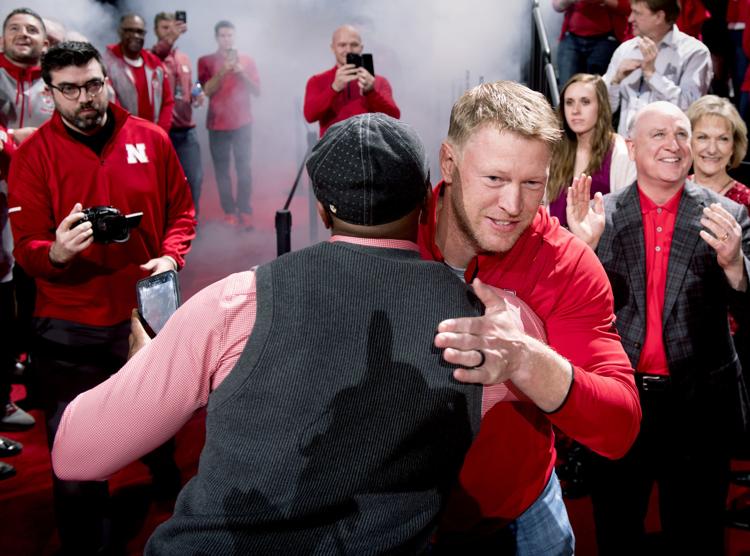 Scott Frost, 3/16/18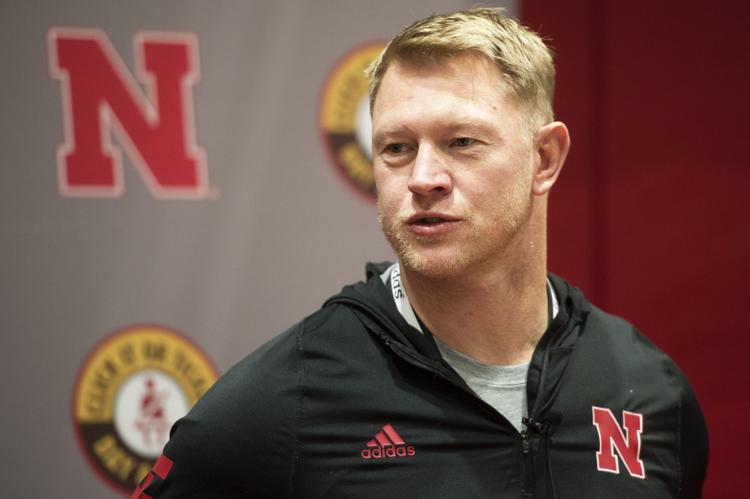 Red-White Spring Game pregame, 4/21/18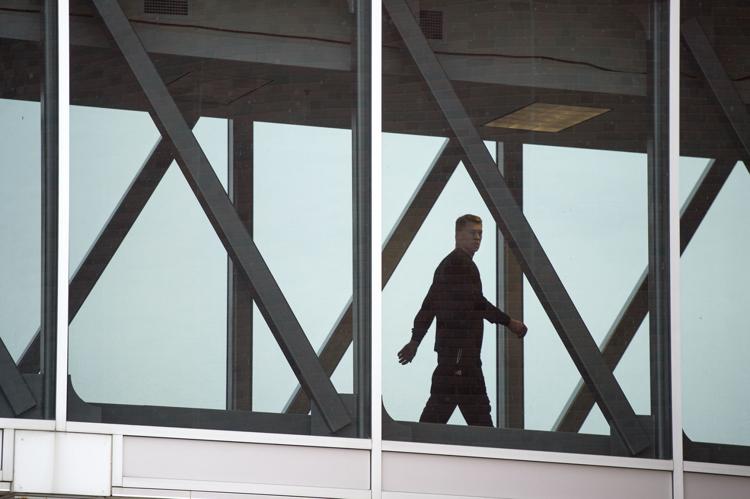 Red-White Spring Game, 4/21/18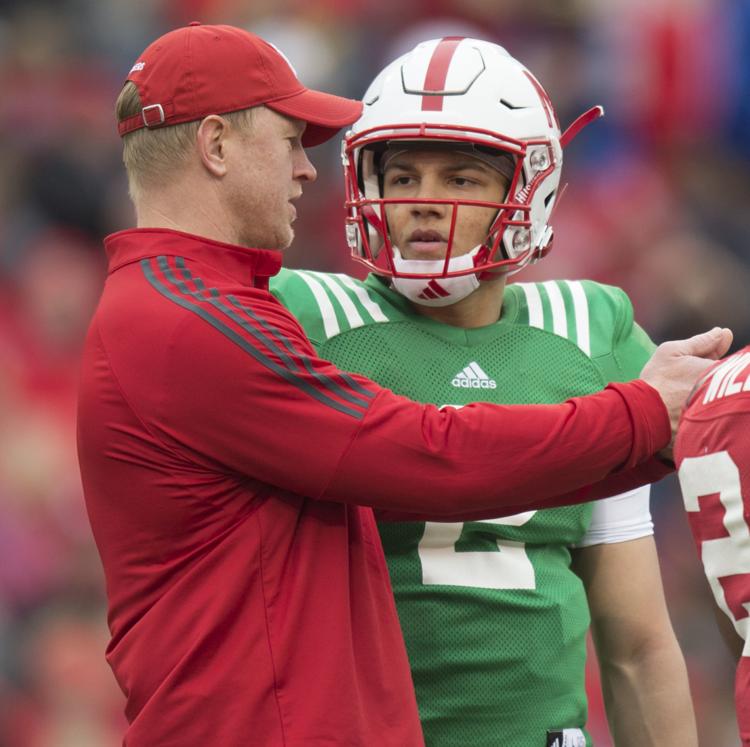 Red-White Spring Game, 4/21/18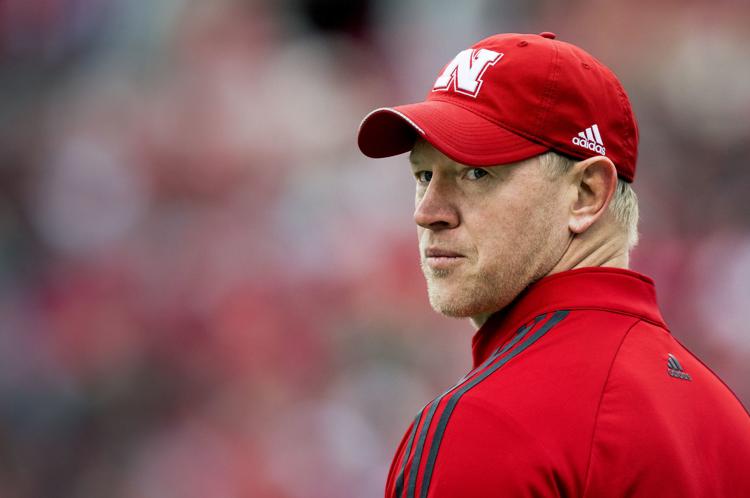 Red-White Spring Game, 4/21/18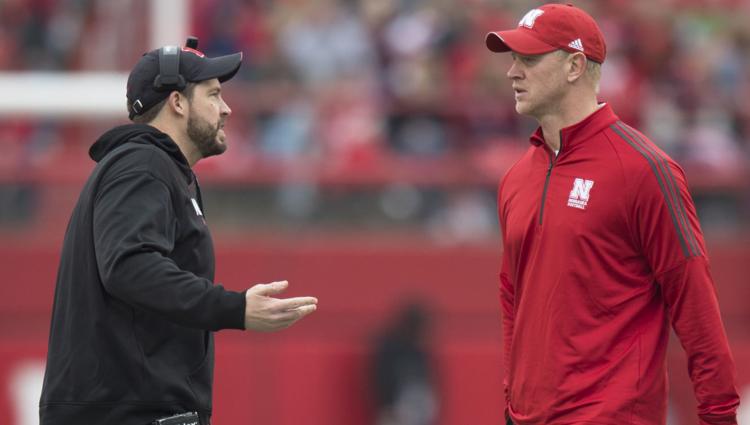 Red-White Spring Game, 4/21/18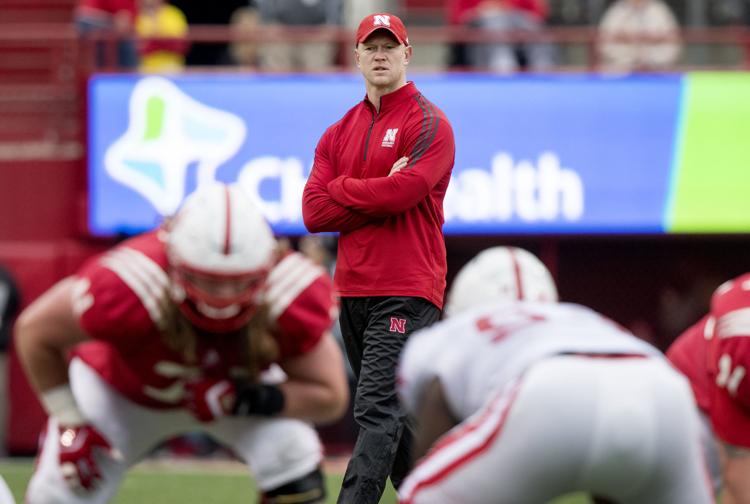 Red-White Spring Game, 4/21/18
Red-White Spring Game, 4/21/18
Red-White Spring Game, 4/21/18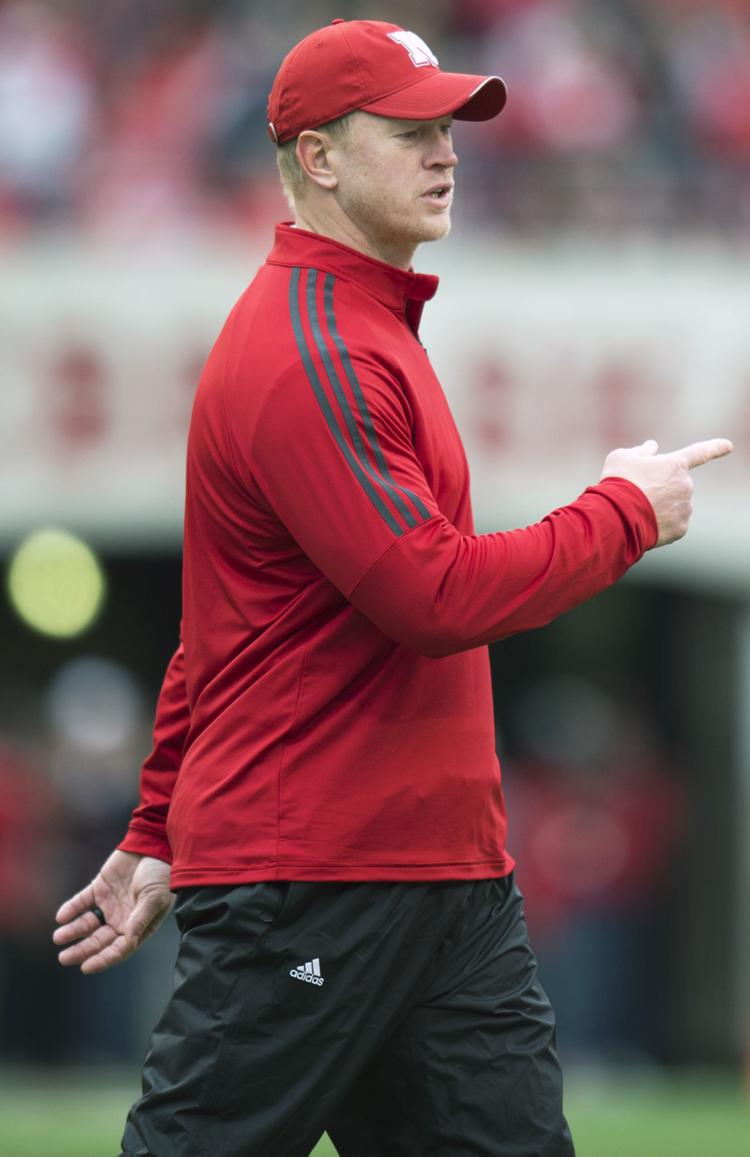 Red-White Spring Game, 4/21/18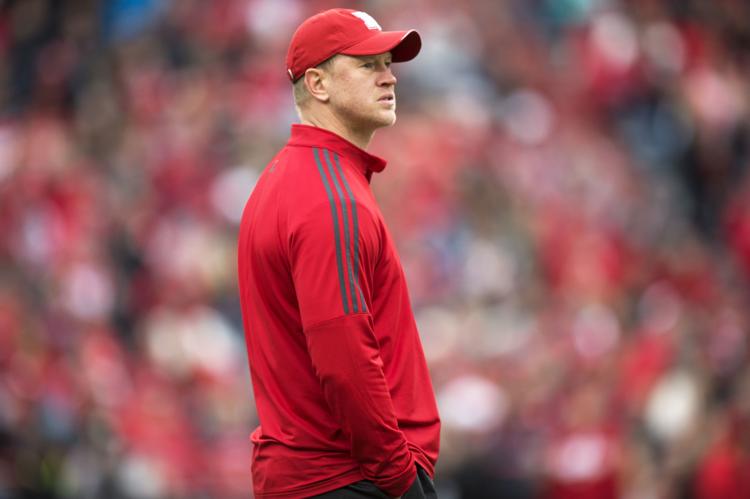 Red-White Spring Game, 4/21/18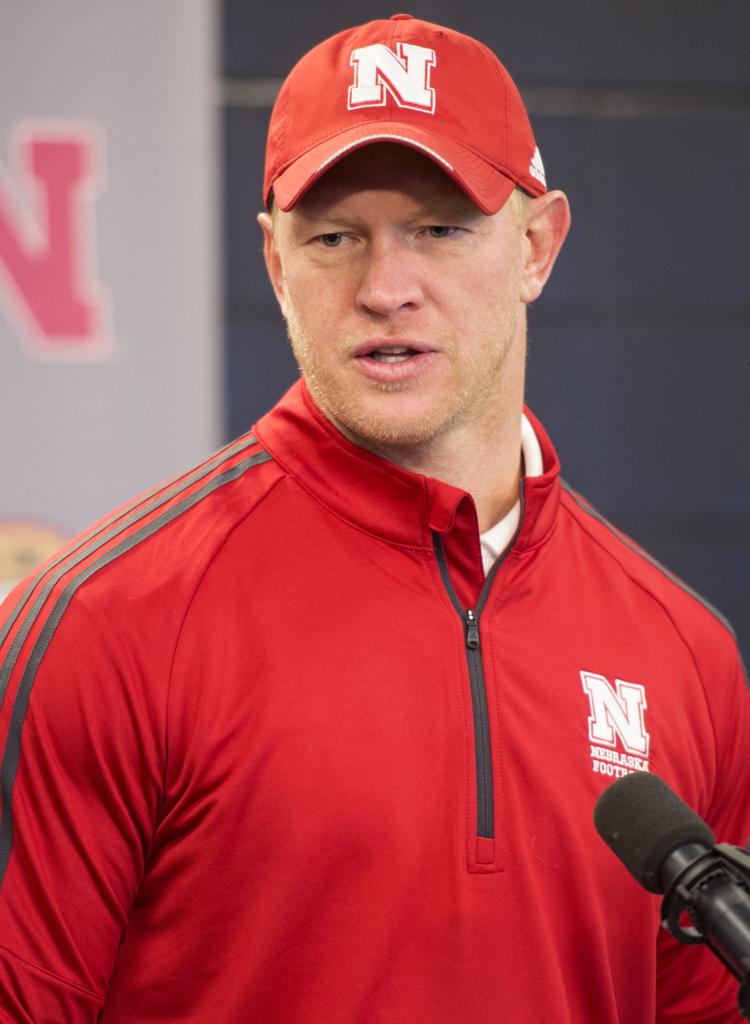 Red-White Spring Game, 4/21/18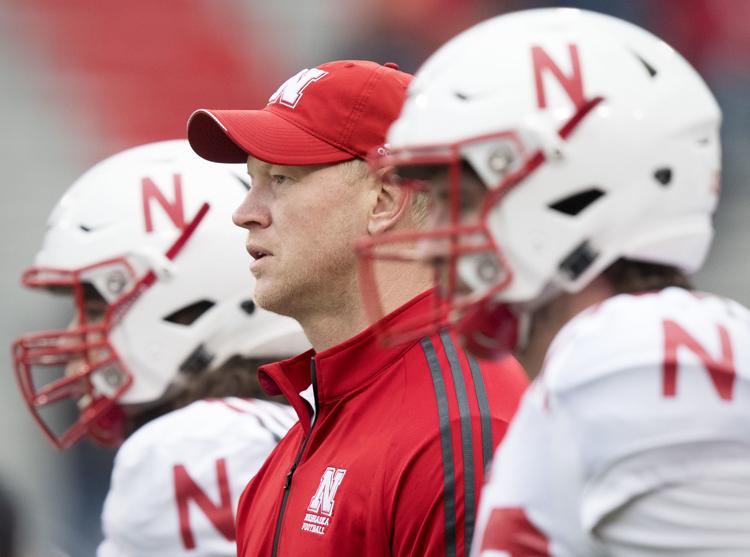 Red-White Spring Game, 4/21/18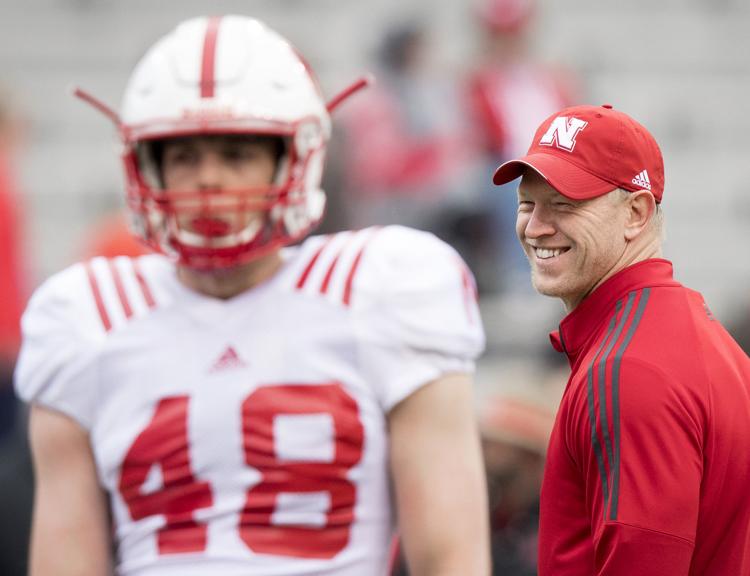 Red-White Spring Game, 4/21/18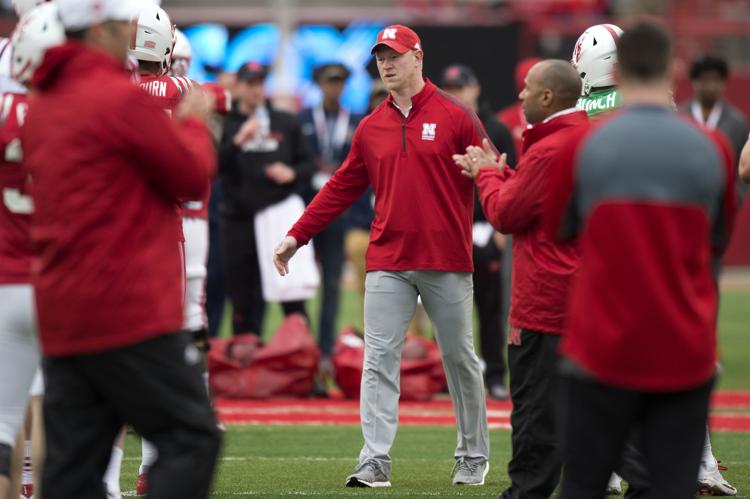 Red-White Spring Game, 4/21/18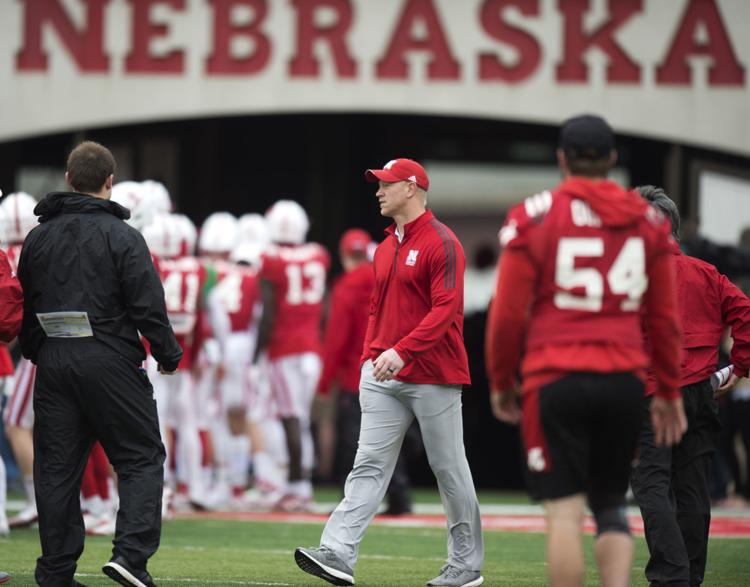 Lincoln vs. Sioux City, 5/17/18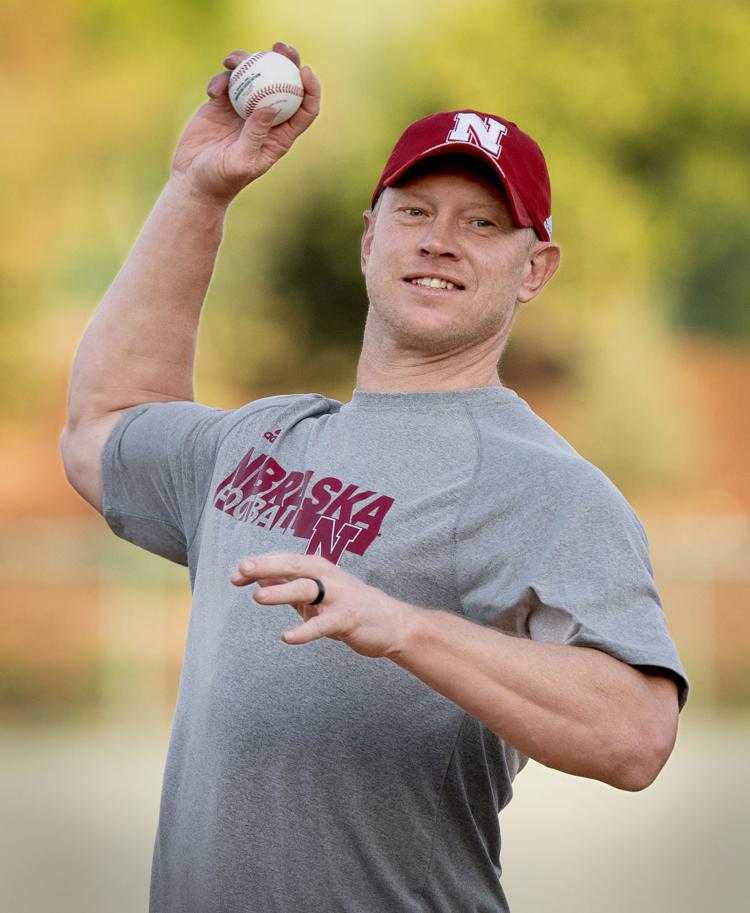 Lincoln vs. Sioux City, 5/17/18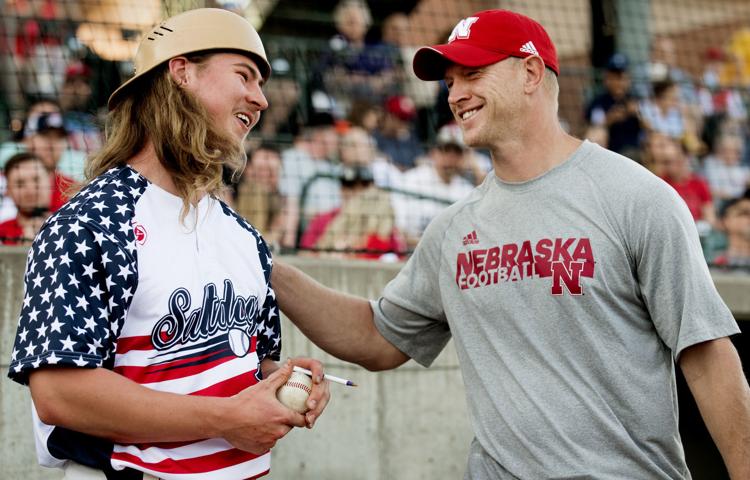 Friday Night Lights, 6/22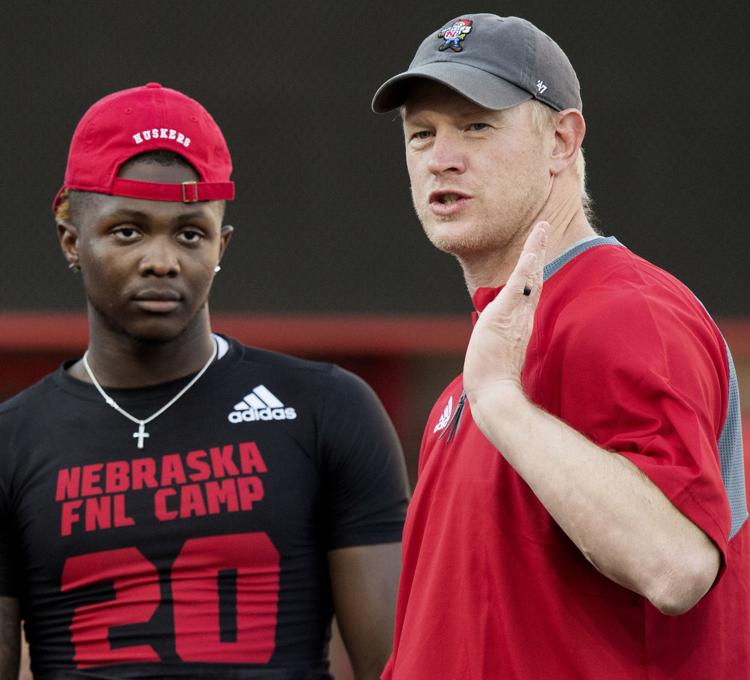 Friday Night Lights, 6/22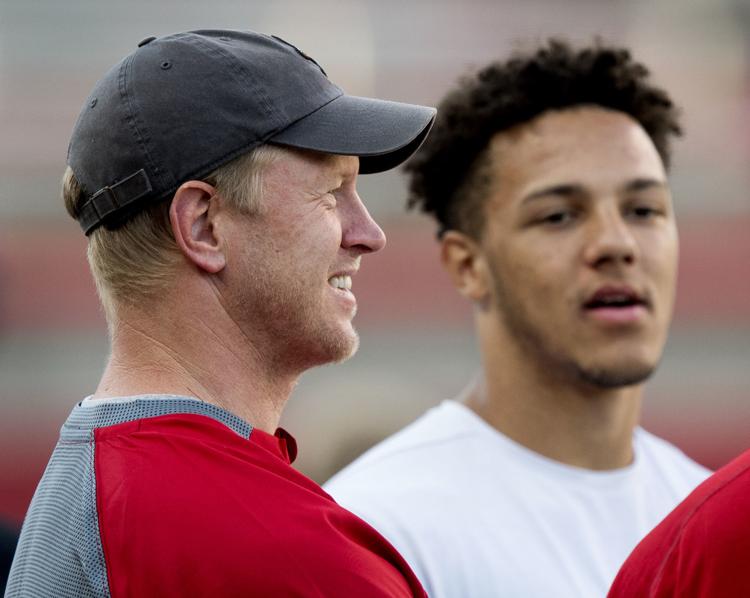 Friday Night Lights, 6/22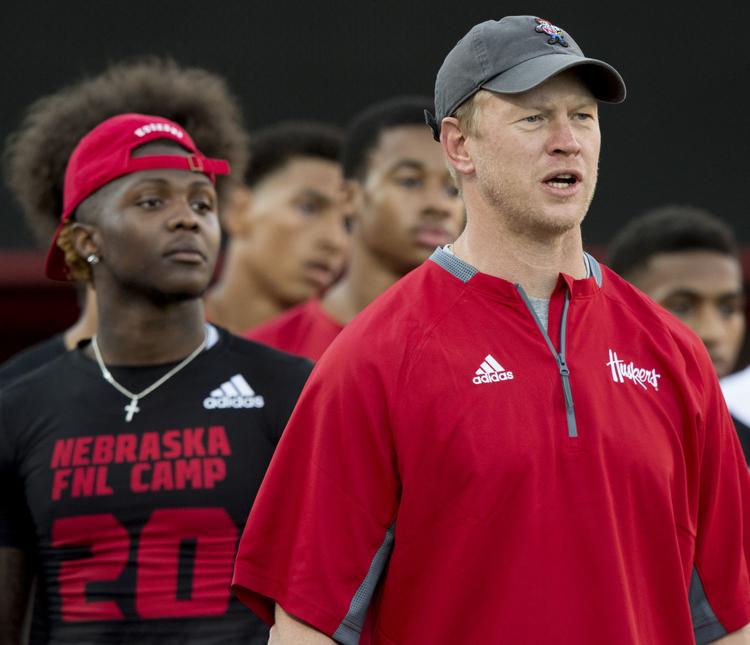 Friday Night Lights, 6/22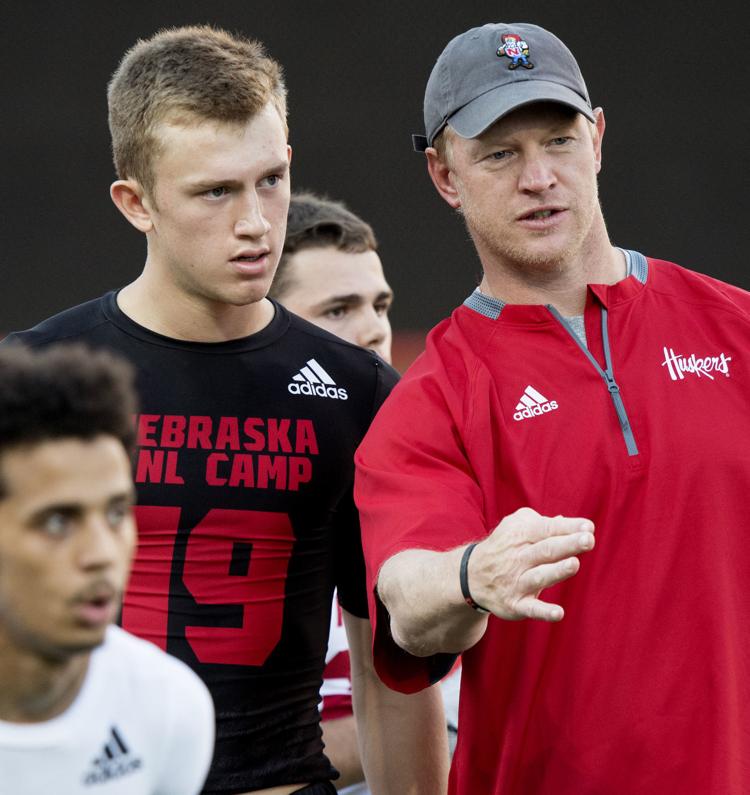 Friday Night Lights, 6/22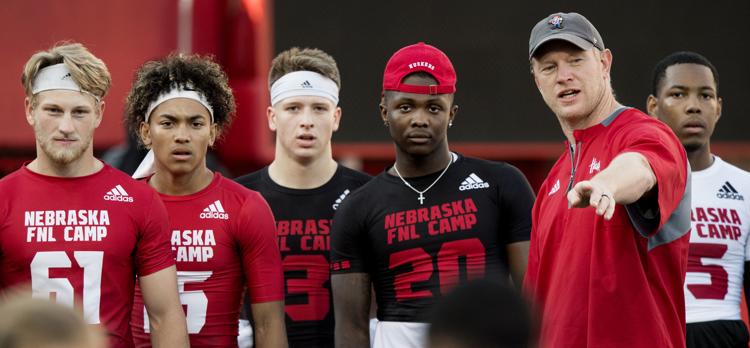 Friday Night Lights, 6/22
Friday Night Lights, 6/22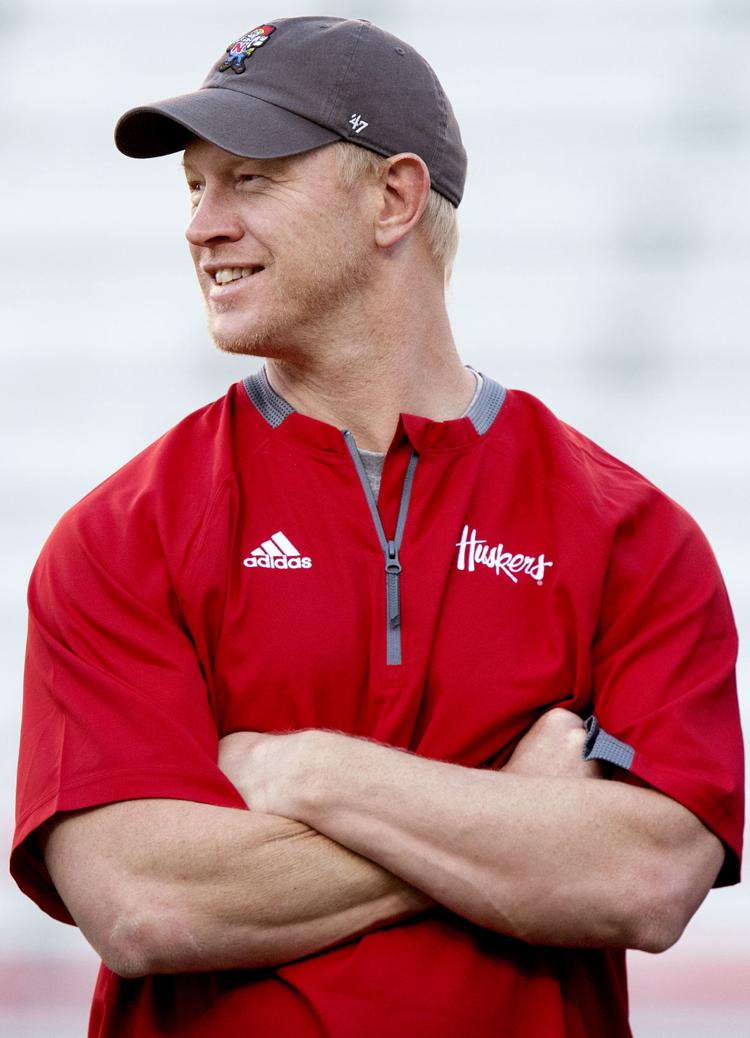 NU Press Conference, 08.02.2018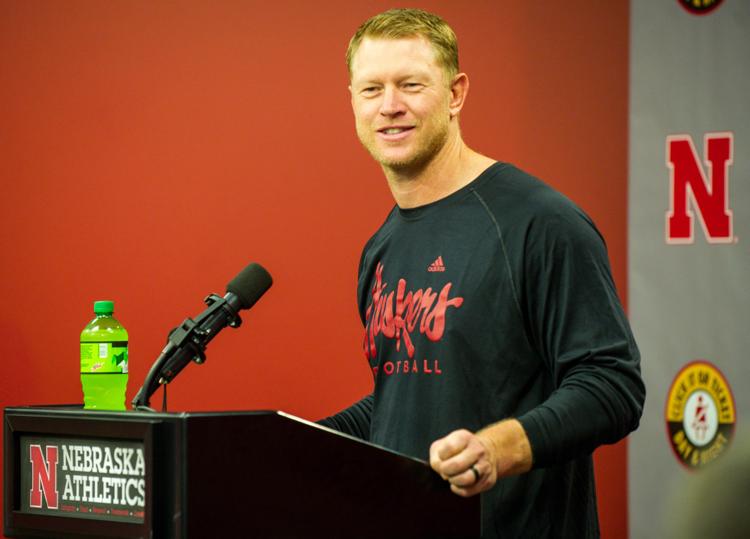 NU Press Conference, 08.02.2018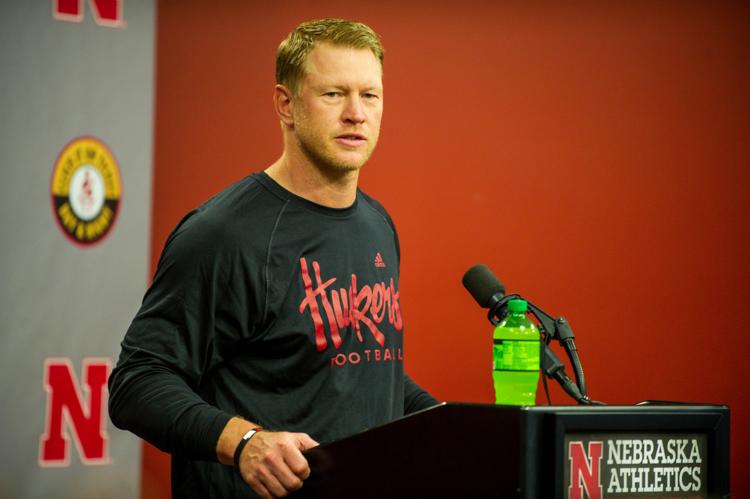 NU Press Conference, 08.02.2018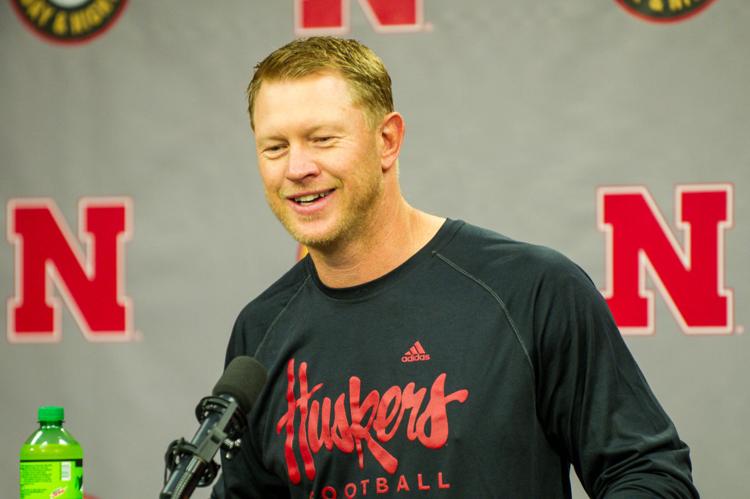 Huskers fall practice, Day 5, 8/8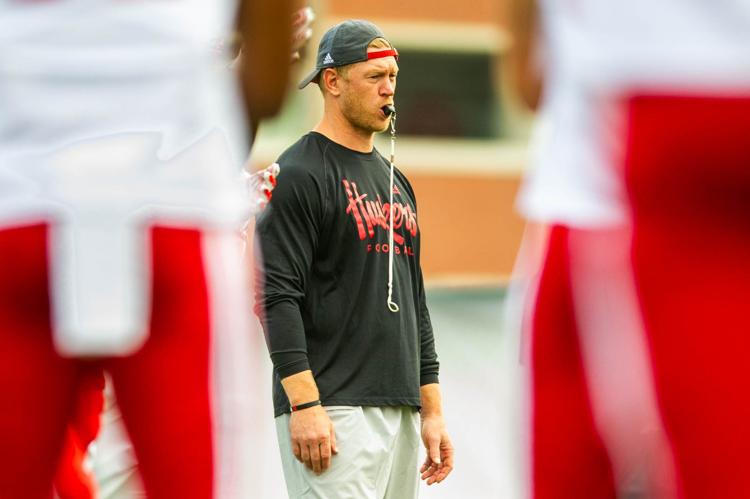 Fan Day, 8.17.18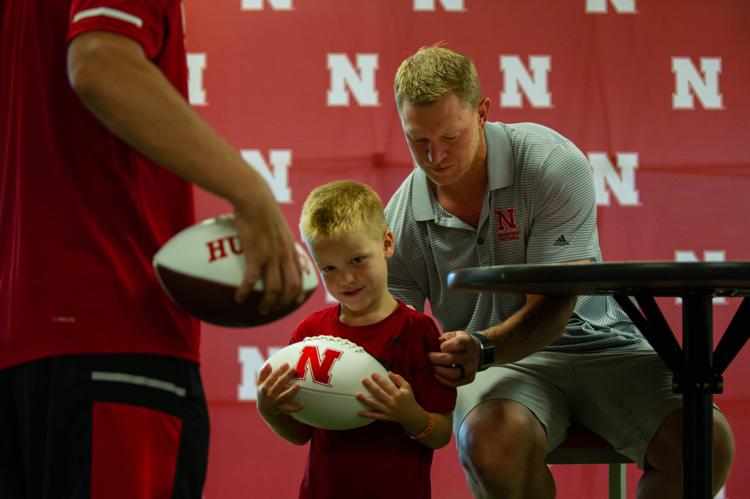 Fan Day, 8.17.18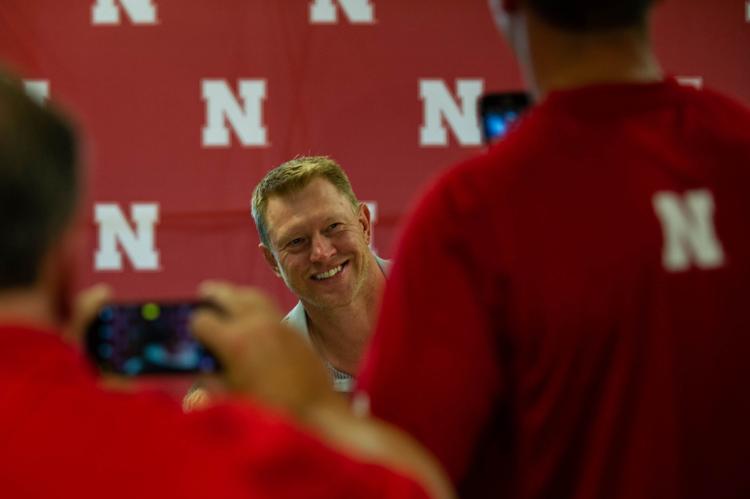 Fan Day, 8.17.18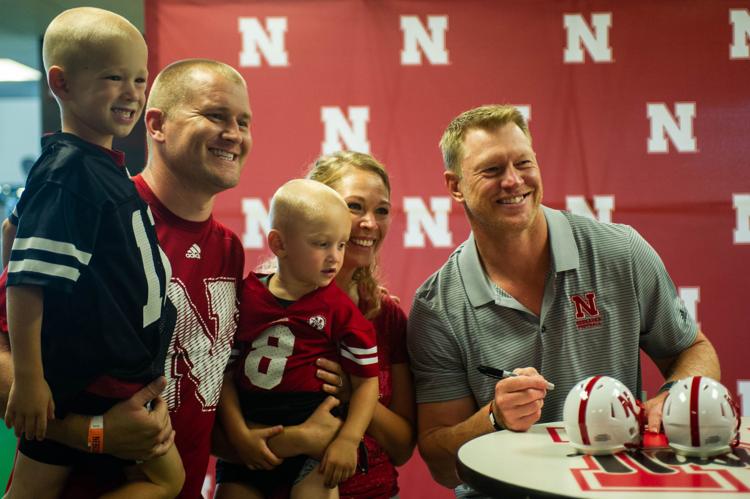 Nebraska Athletics News Conference, 8.26.18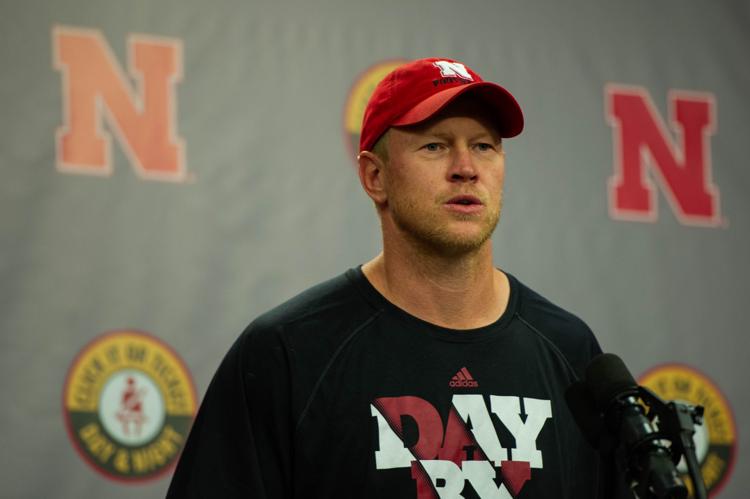 Nebraska Athletics News Conference, 8.26.18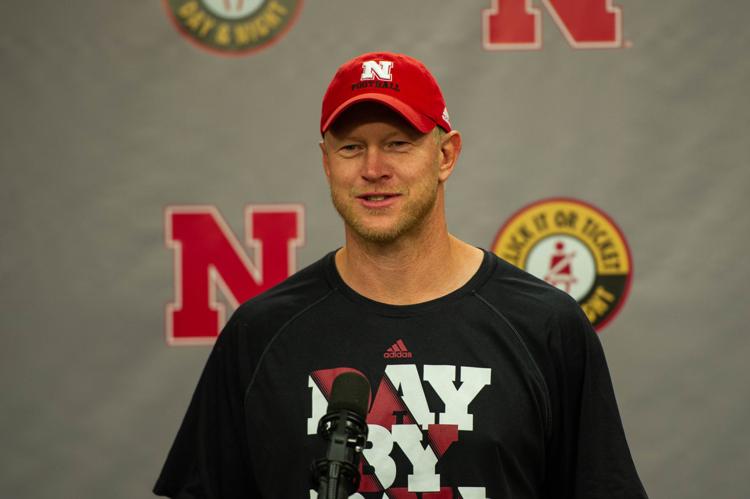 Nebraska Athletics News Conference, 8.26.18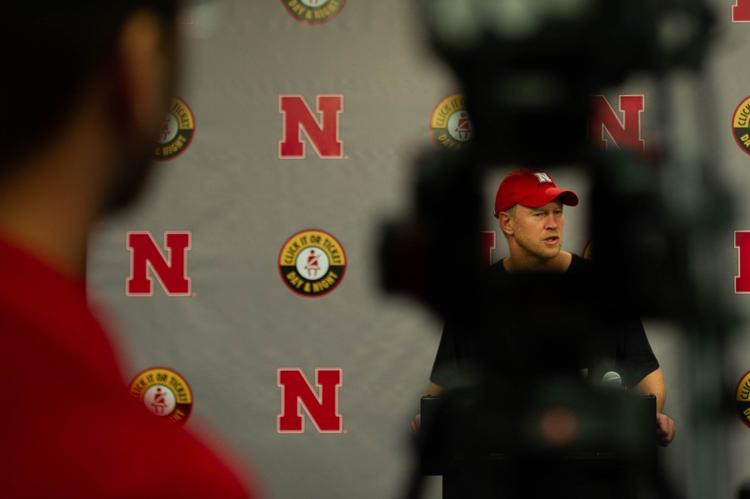 Akron vs. Nebraska, college football, 9.1.18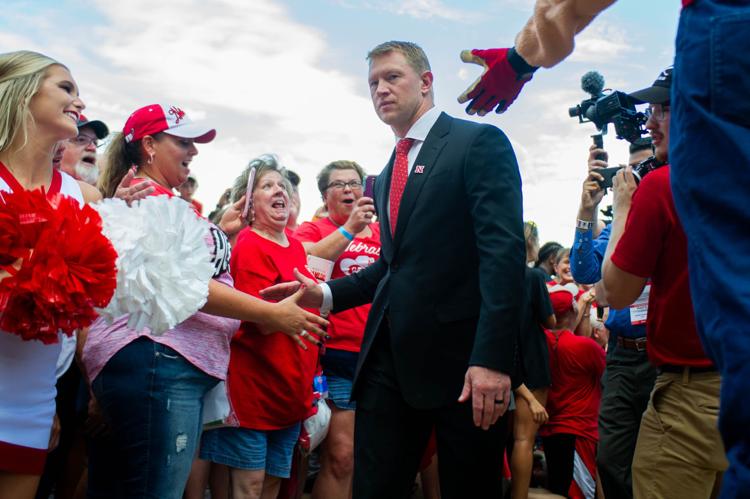 Akron vs. Nebraska, college football, 9.1.18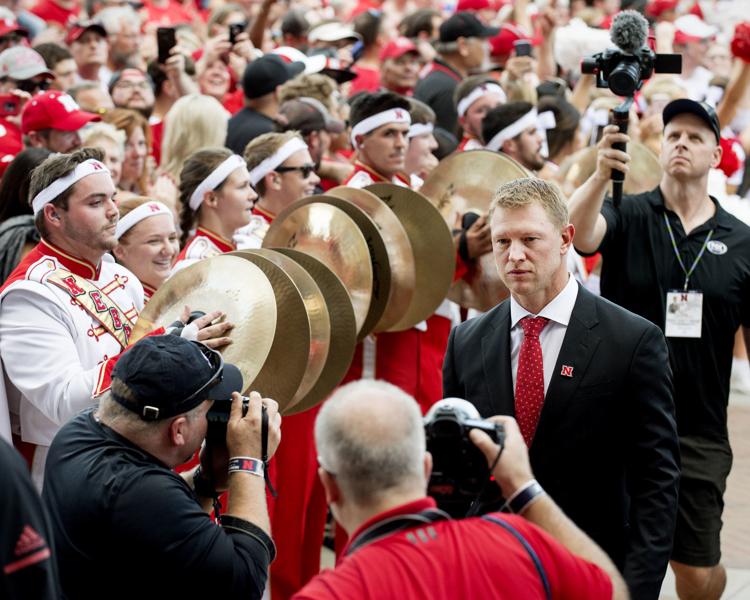 Akron vs. Nebraska, college football, 9.1.18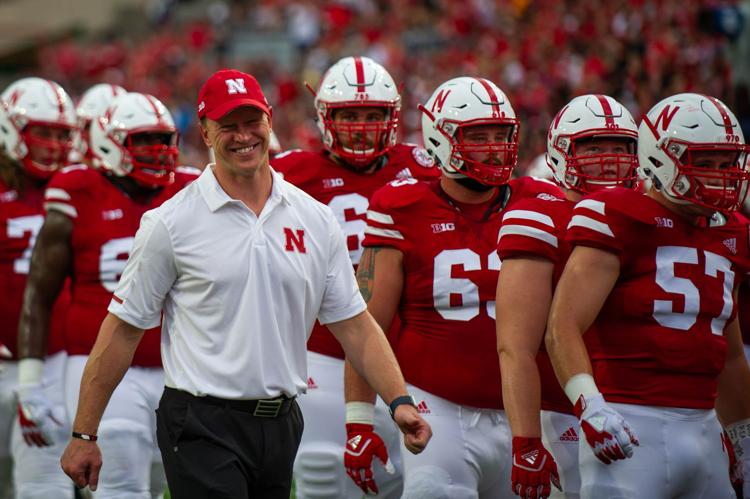 Akron vs. Nebraska, college football, 9.1.18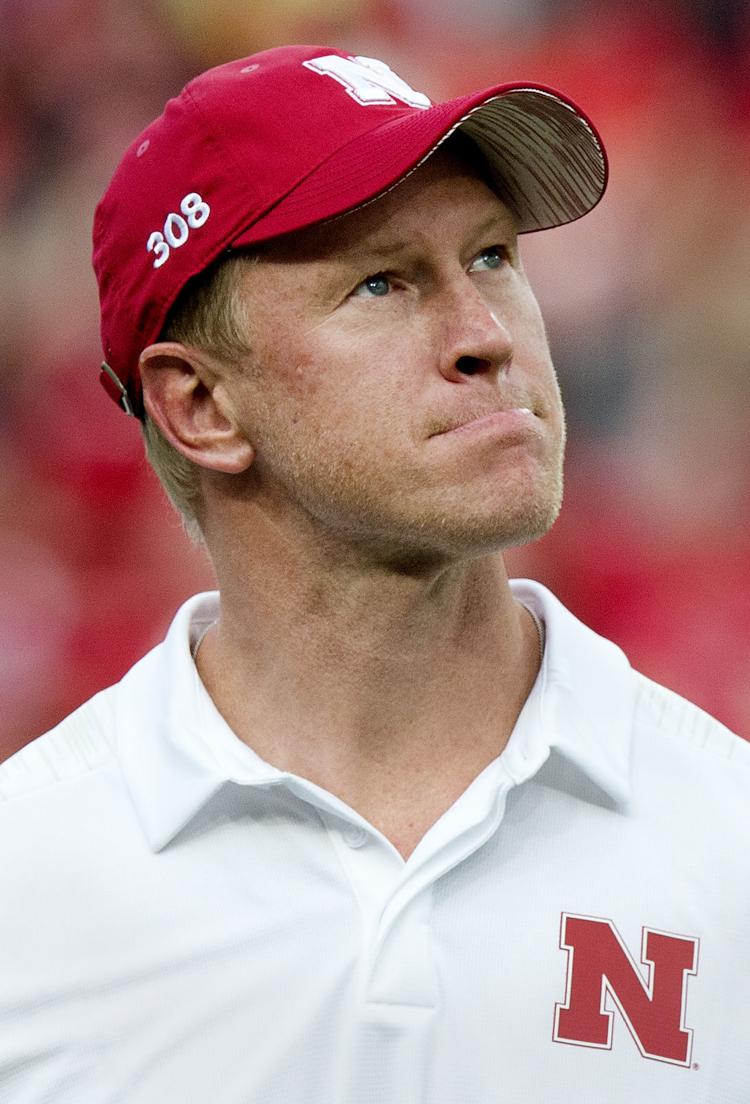 Akron vs. Nebraska, college football, 9.1.18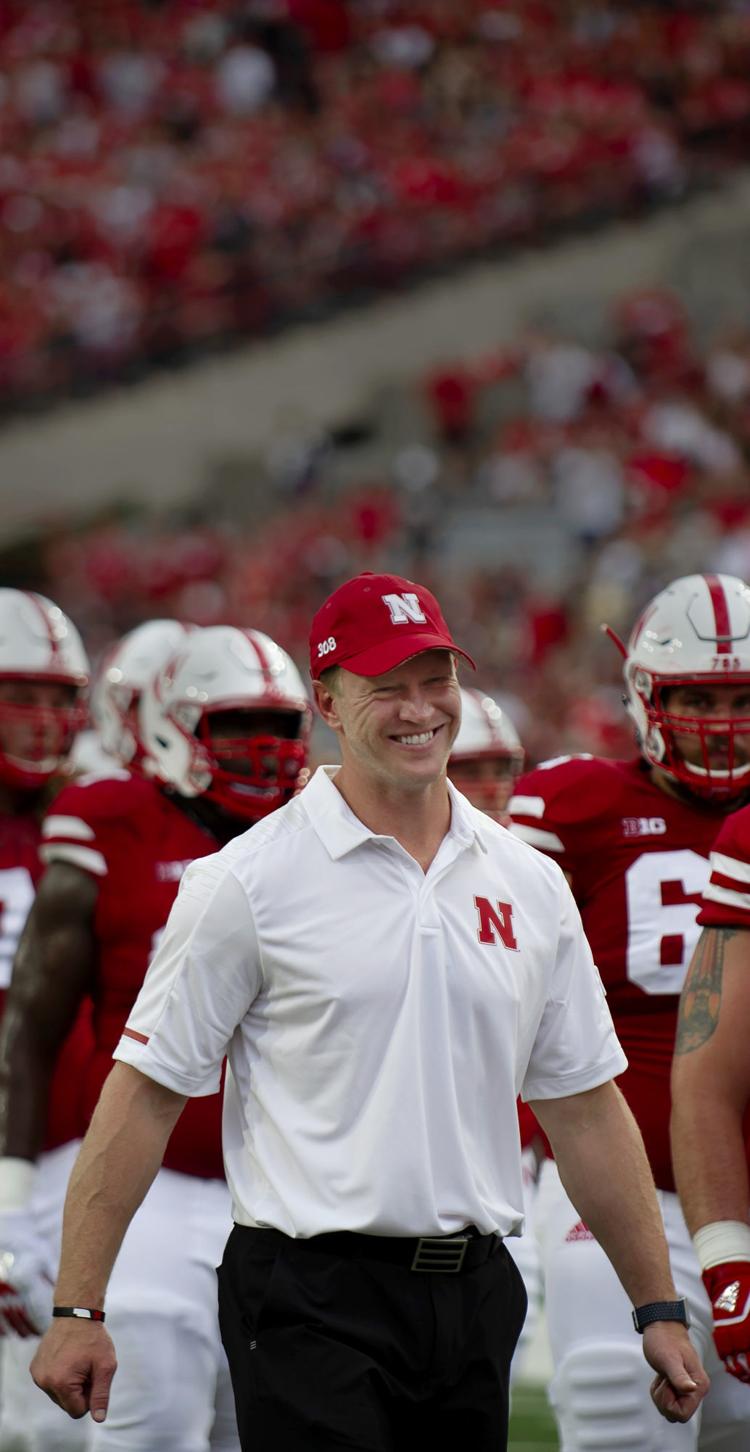 Colorado vs. Nebraska, 9/8/18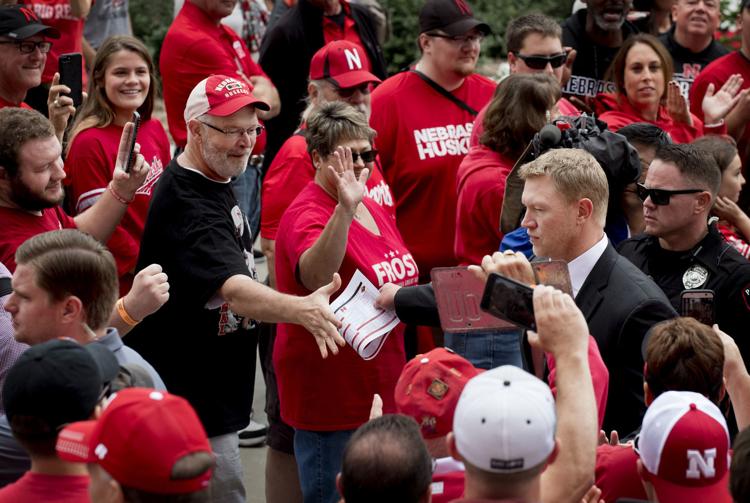 Colorado vs. Nebraska, 9/8/18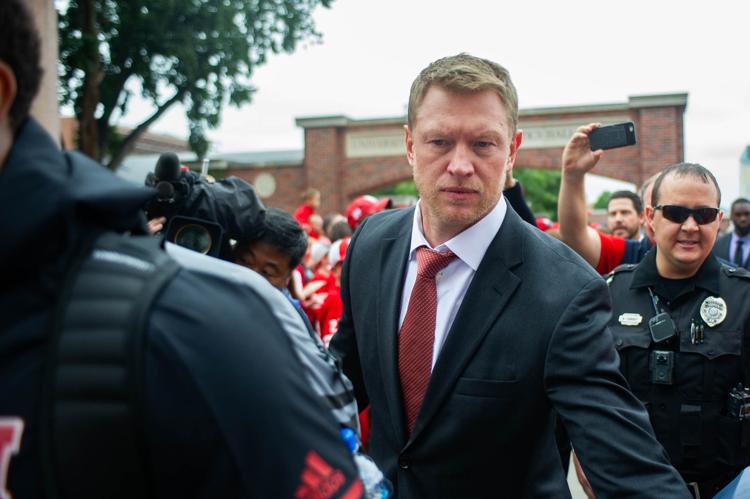 Colorado vs. Nebraska, 9/8/18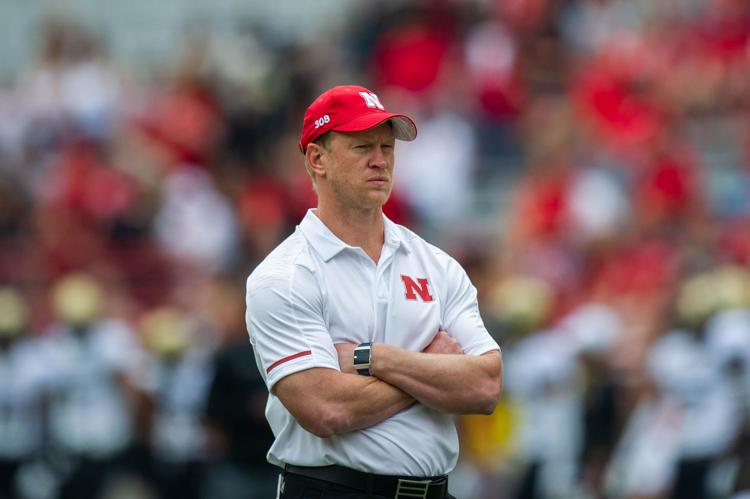 Colorado vs. Nebraska, 9/8/18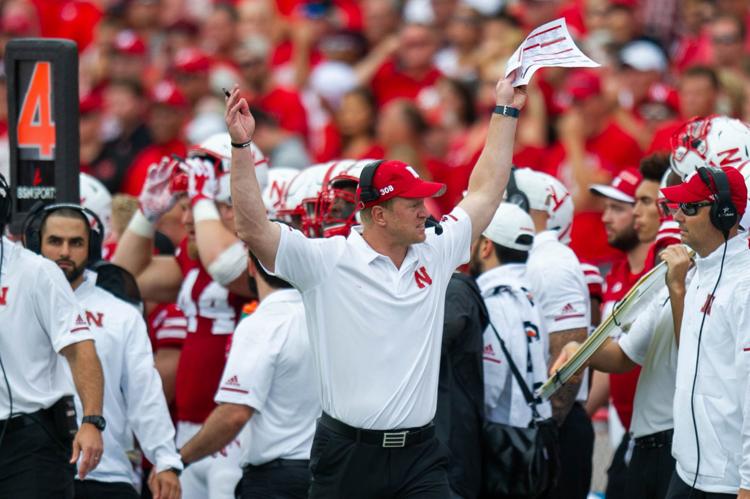 Colorado vs. Nebraska, 9/8/18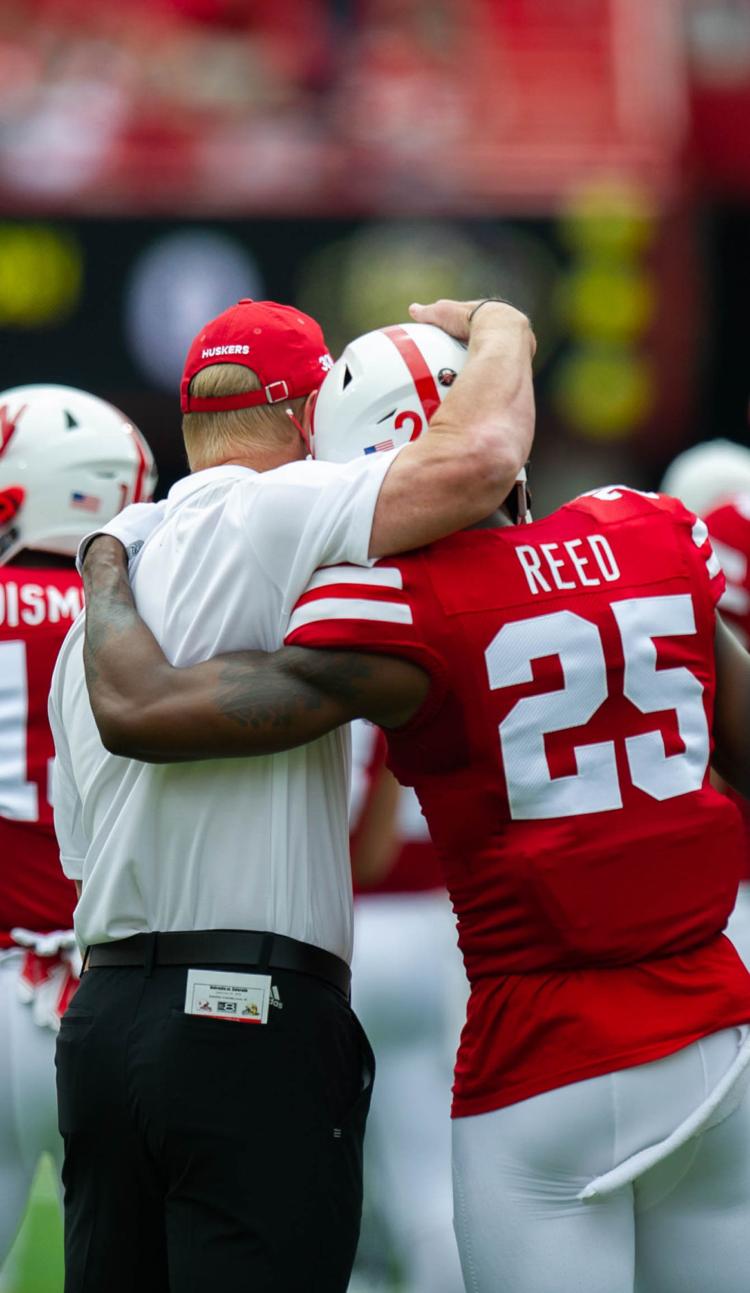 Colorado vs. Nebraska, 9/8/18
Colorado vs. Nebraska, 9/8/18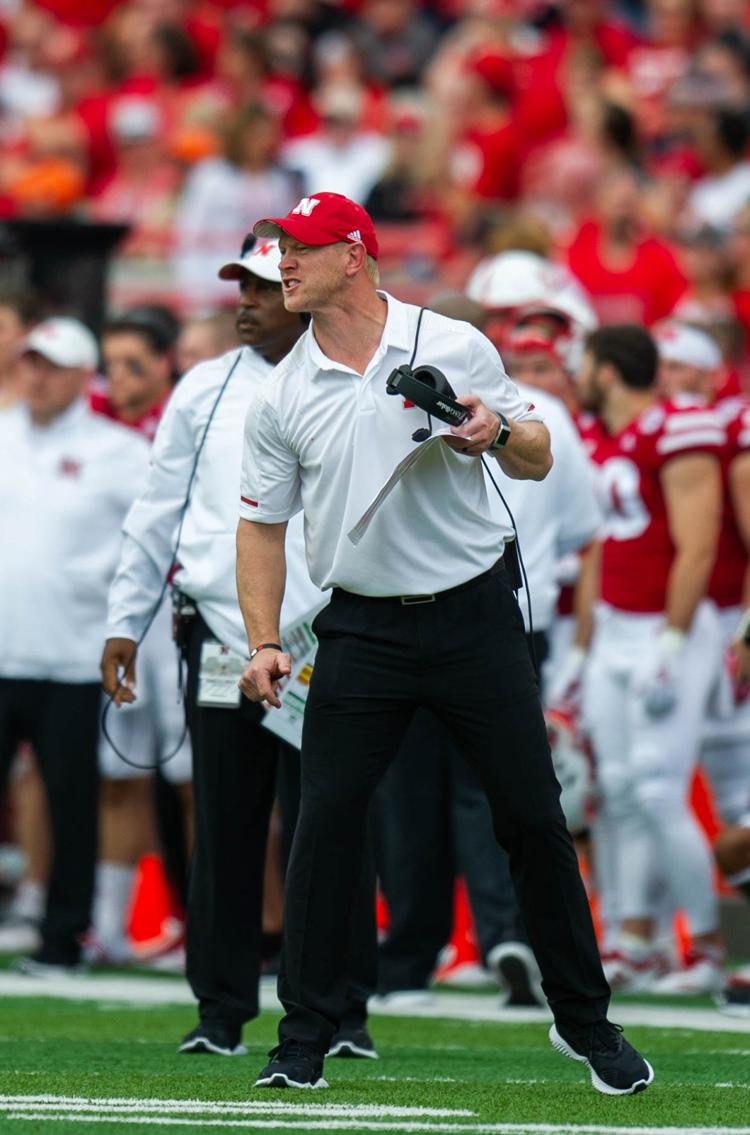 Troy vs. Nebraska, 9/15/18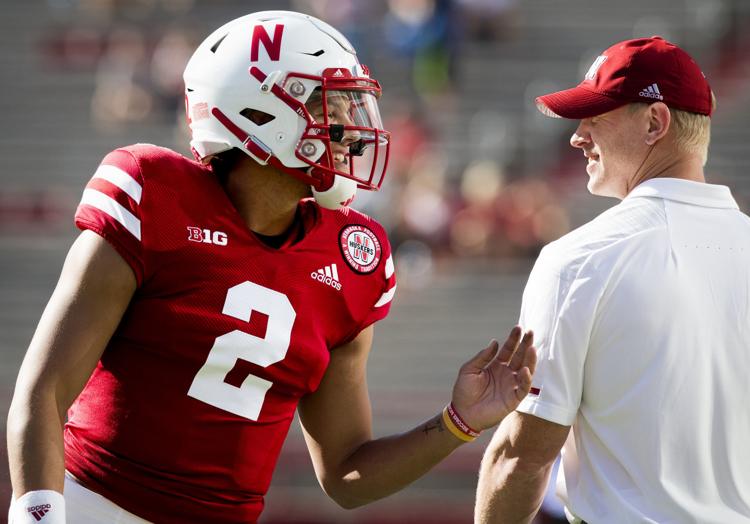 Troy vs. Nebraska, 9/15/18
Nebraska vs. Purdue, 9/29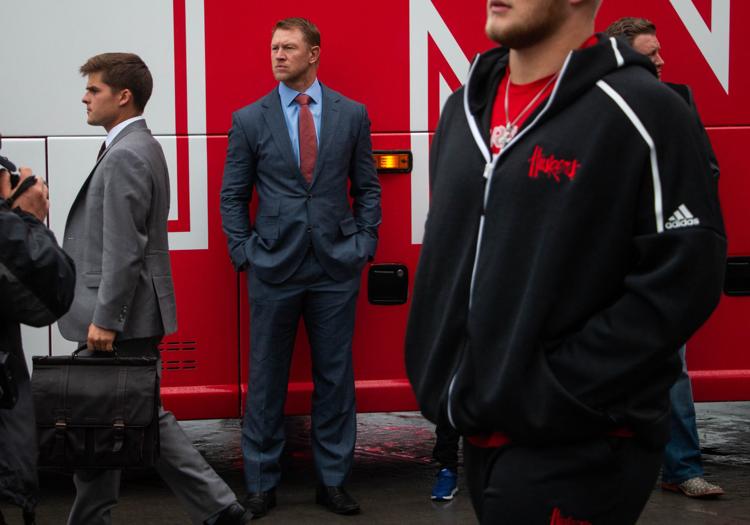 Nebraska vs. Purdue, 9/29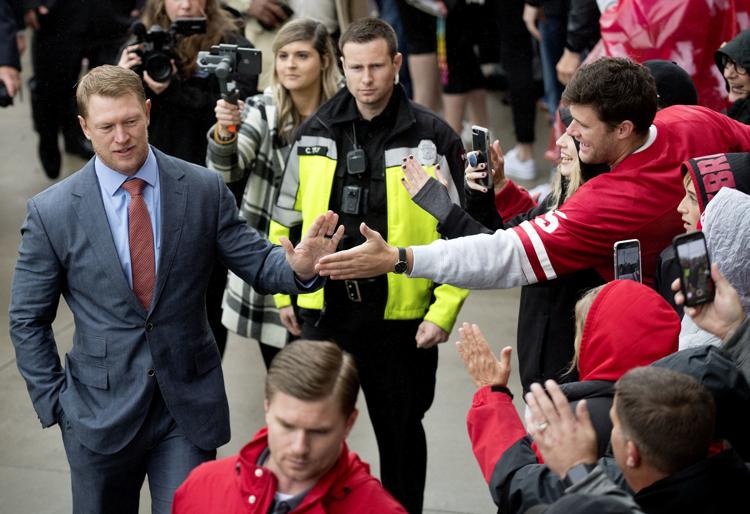 Nebraska vs. Purdue, 9/29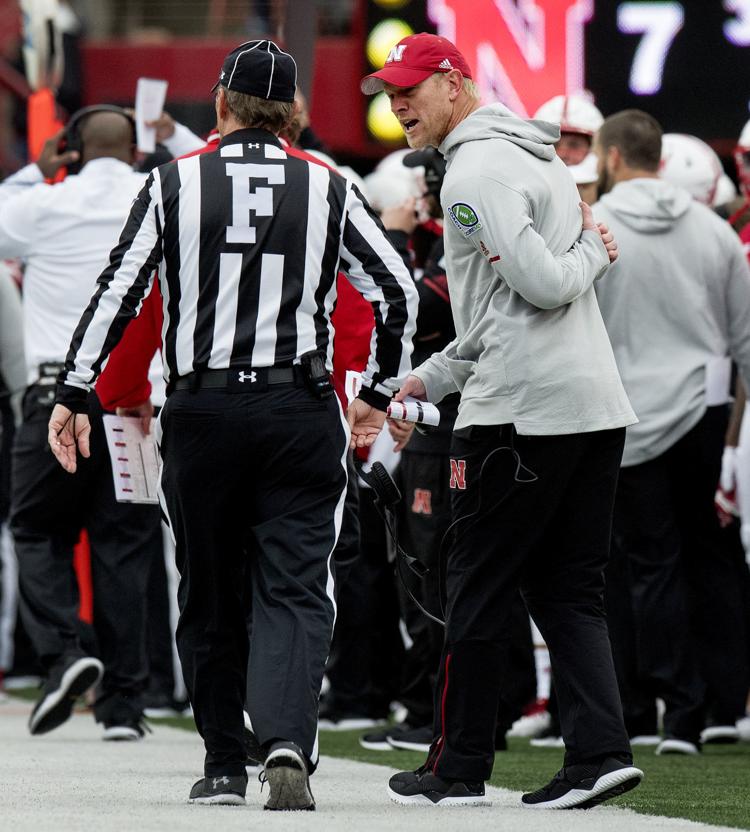 Nebraska vs. Purdue, 9/29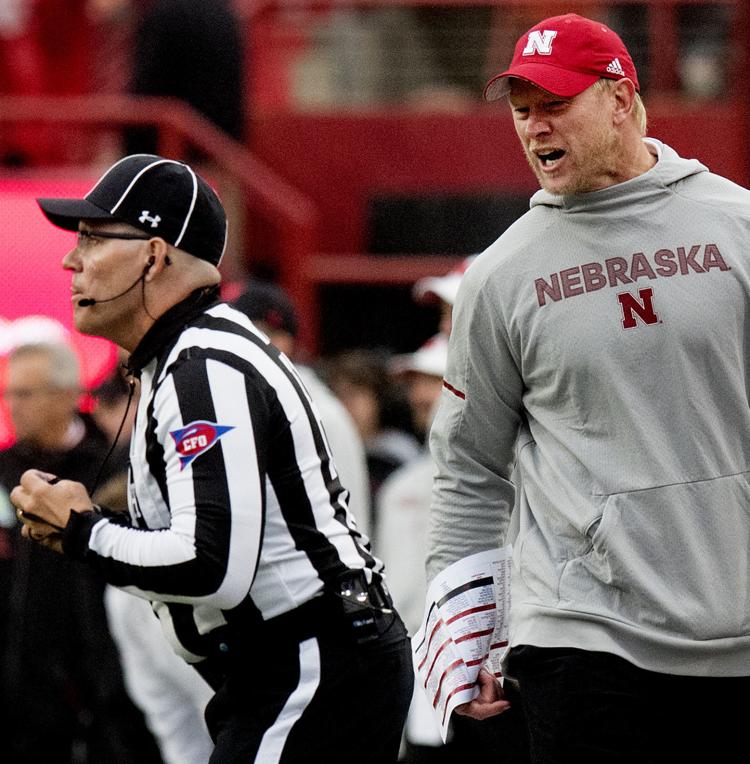 Nebraska vs. Purdue, 9/29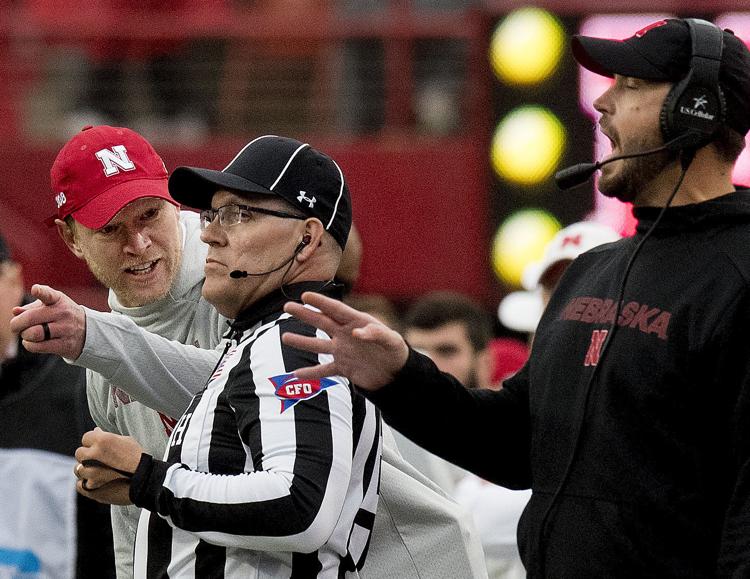 Nebraska vs. Purdue, 9/29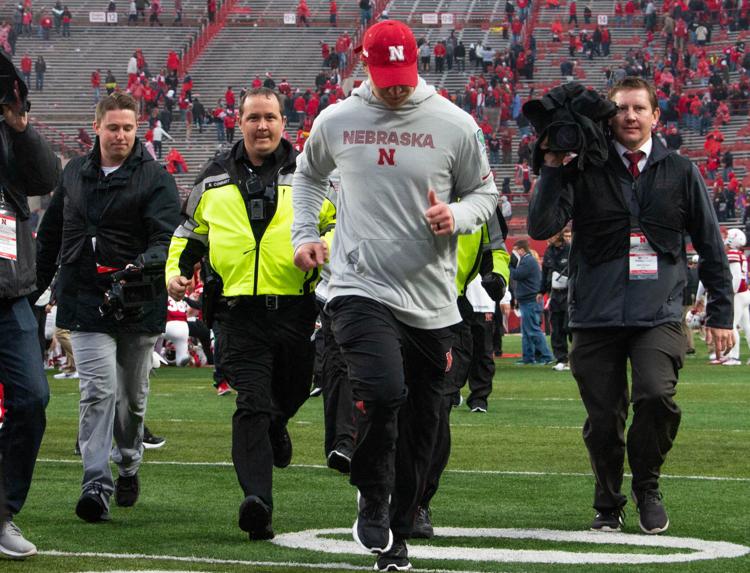 Nebraska vs. Purdue, 9/29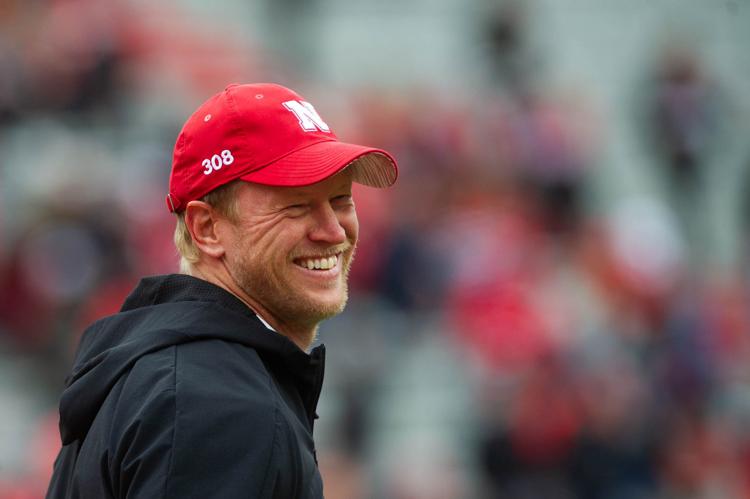 Nebraska vs. Northwestern, 10/13/18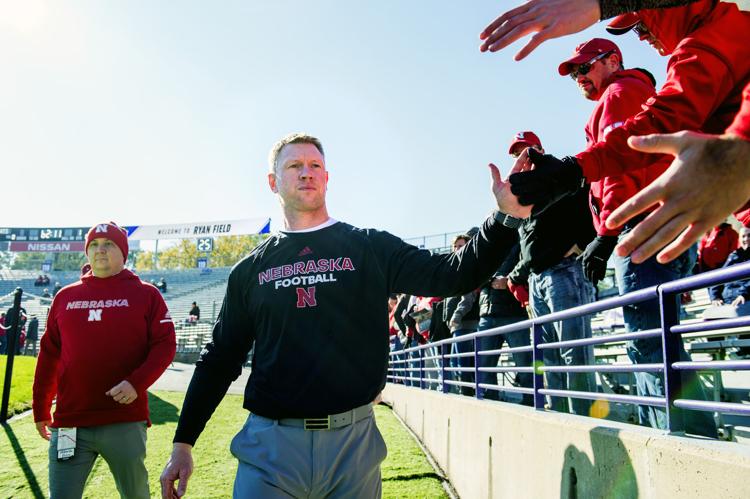 Nebraska vs. Northwestern, 10/13/18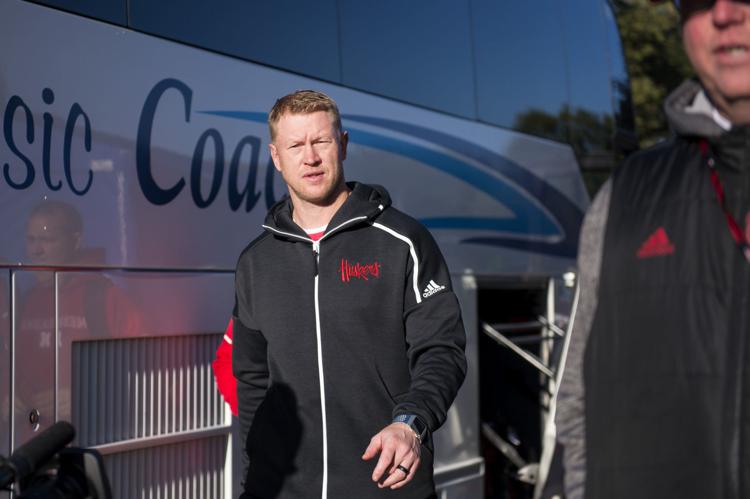 Nebraska vs. Northwestern, 10/13/18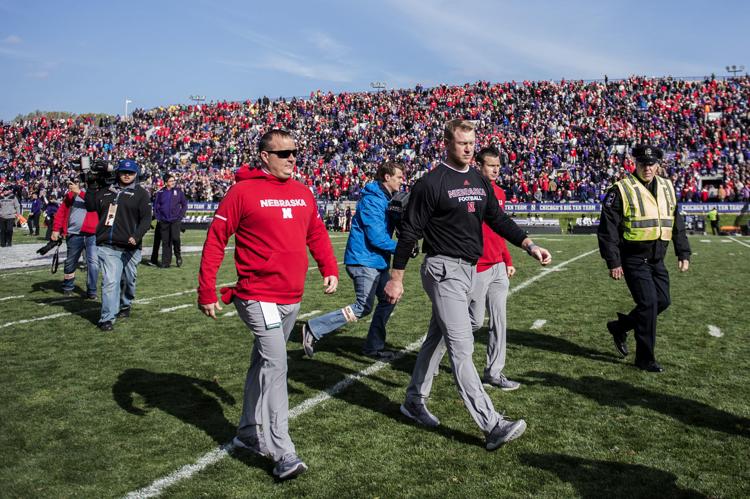 Nebraska vs. Northwestern, 10/13/18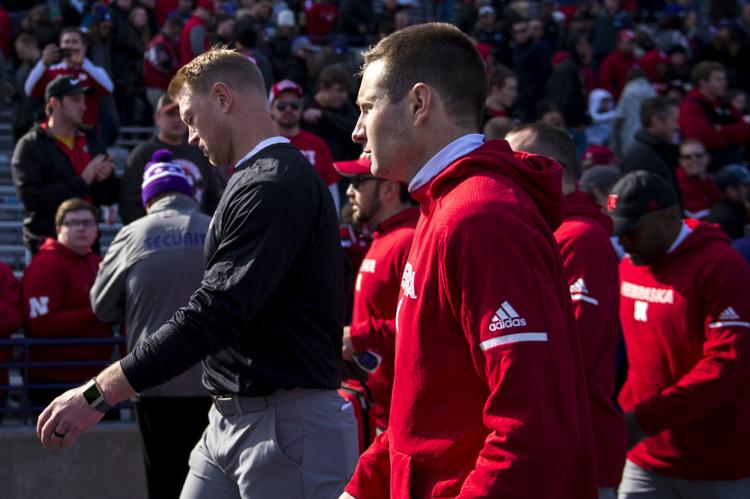 Nebraska vs. Northwestern, 10/13/18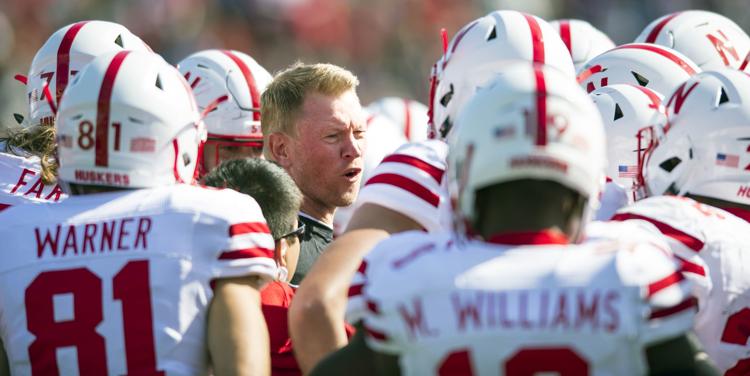 Nebraska vs. Northwestern, 10/13/18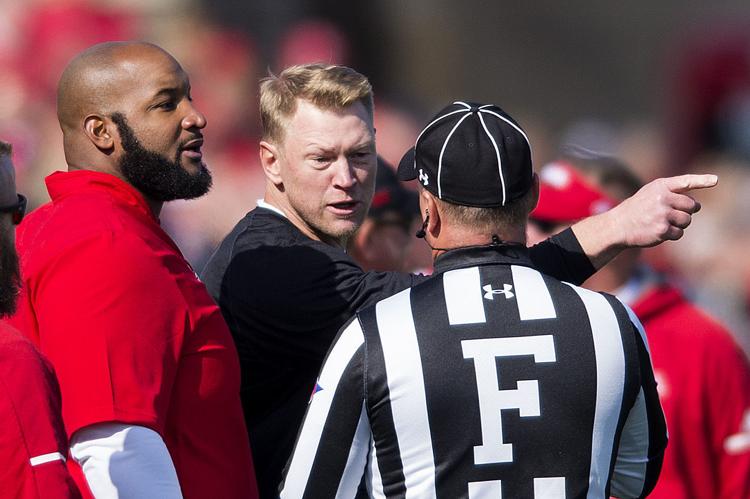 Nebraska vs. Northwestern, 10/13/18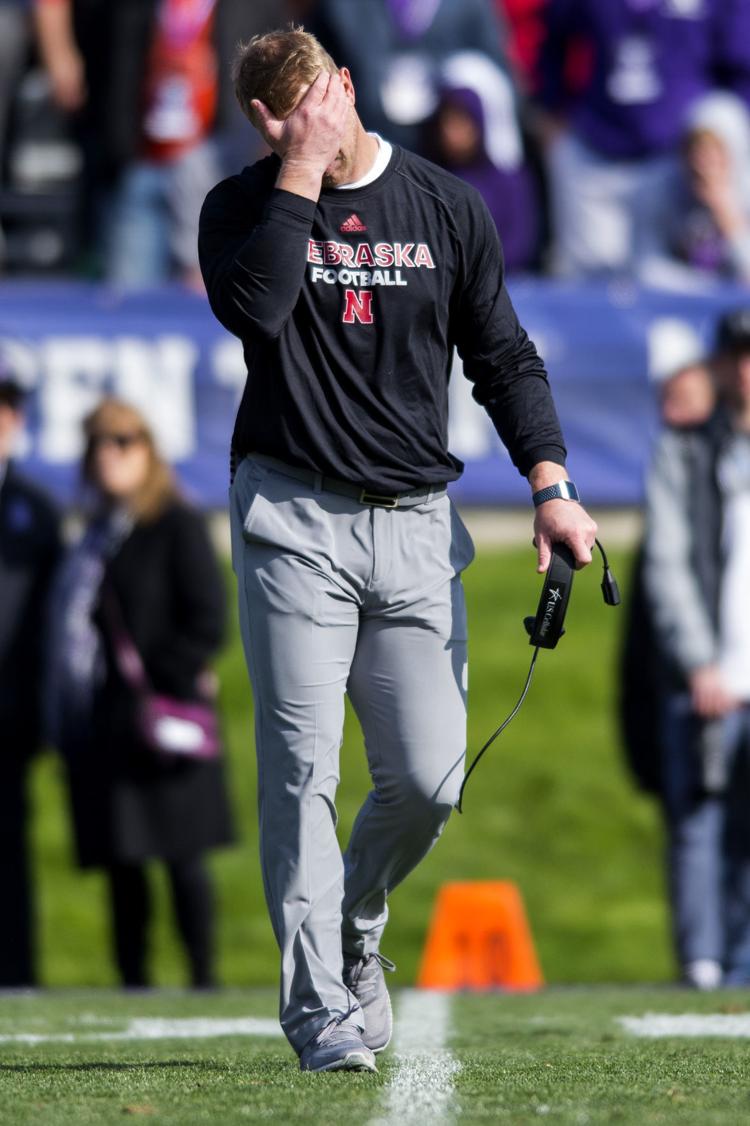 NU football vs. Minnesota, 10/20/18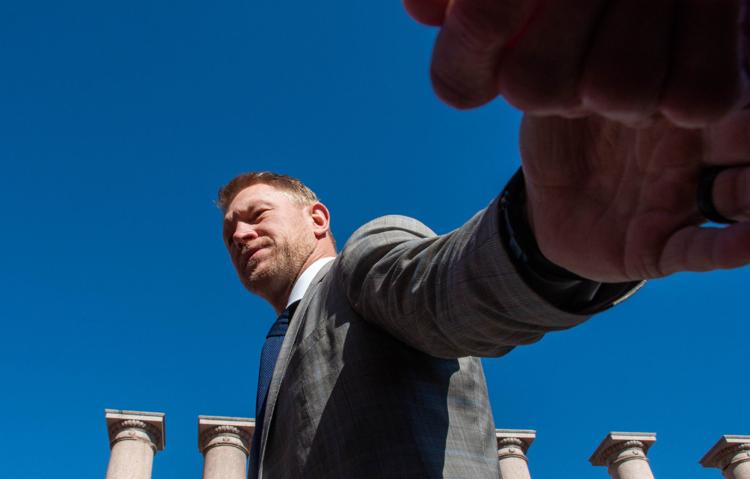 NU football vs. Minnesota, 10/20/18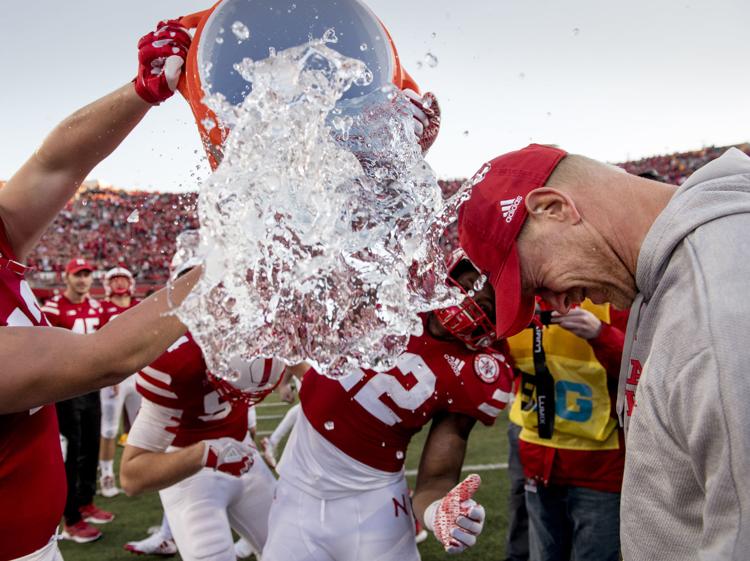 NU football vs. Minnesota, 10/20/18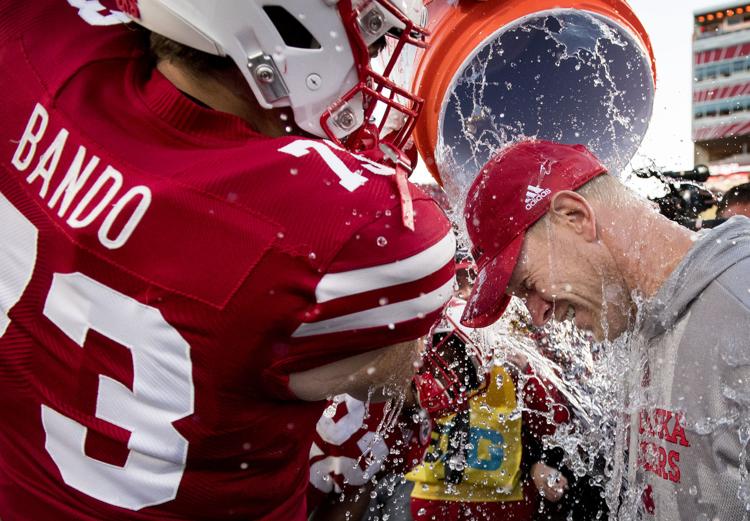 NU football vs. Minnesota, 10/20/18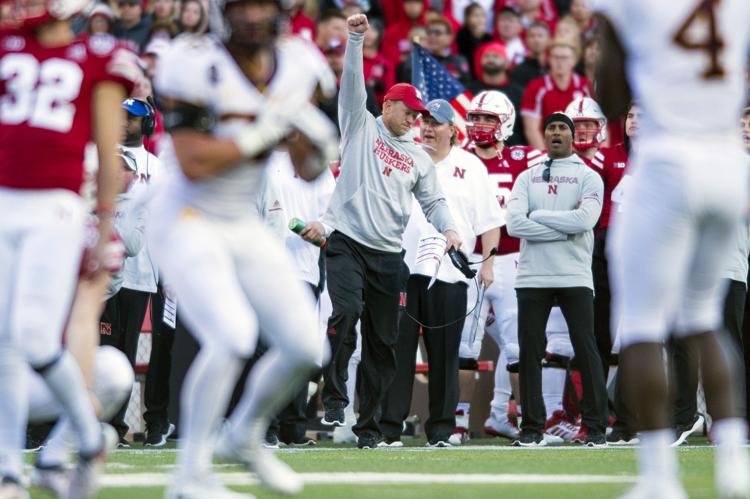 NU football vs. Minnesota, 10/20/18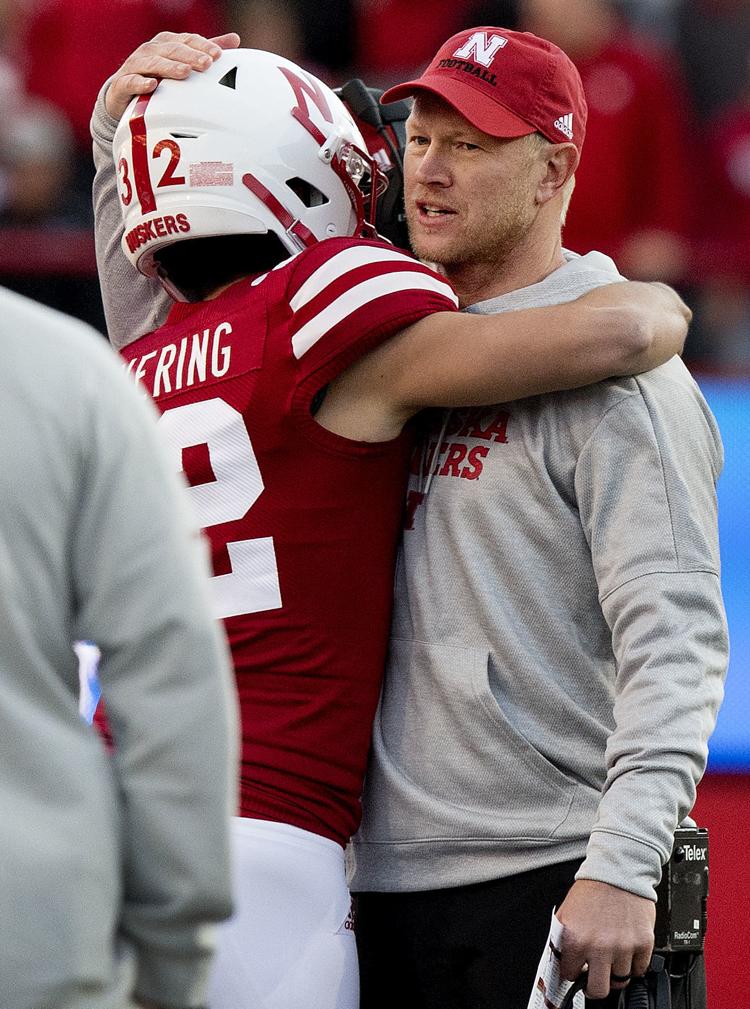 NU football vs. Minnesota, 10/20/18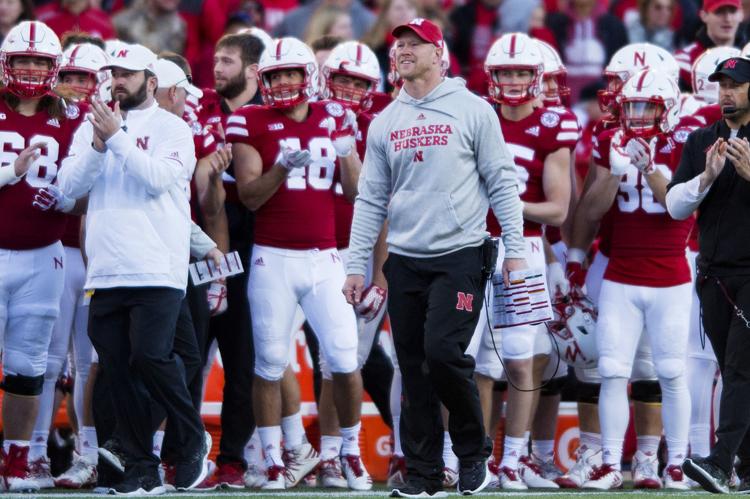 NU football vs. Minnesota, 10/20/18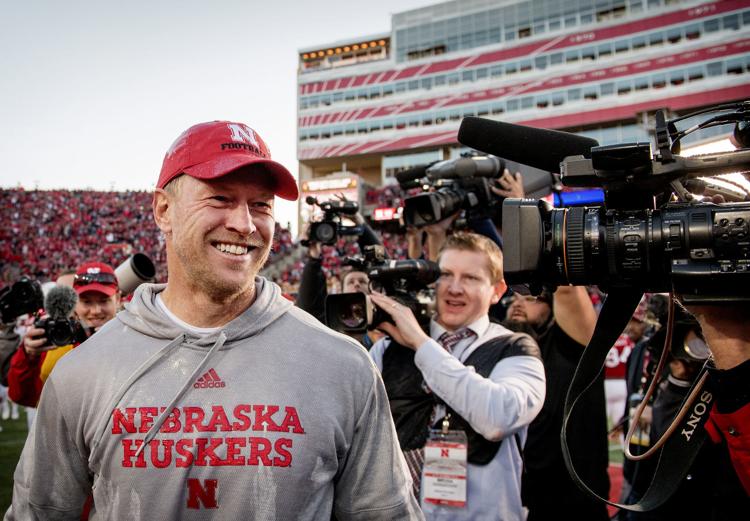 NU football vs. Minnesota, 10/20/18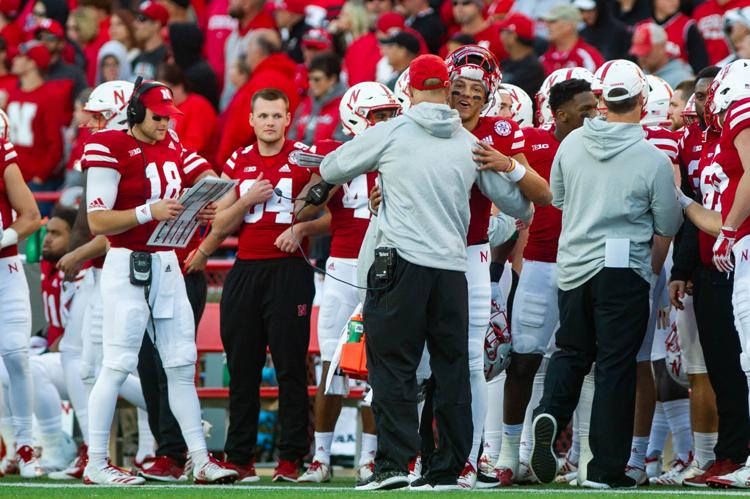 NU football vs. Minnesota, 10/20/18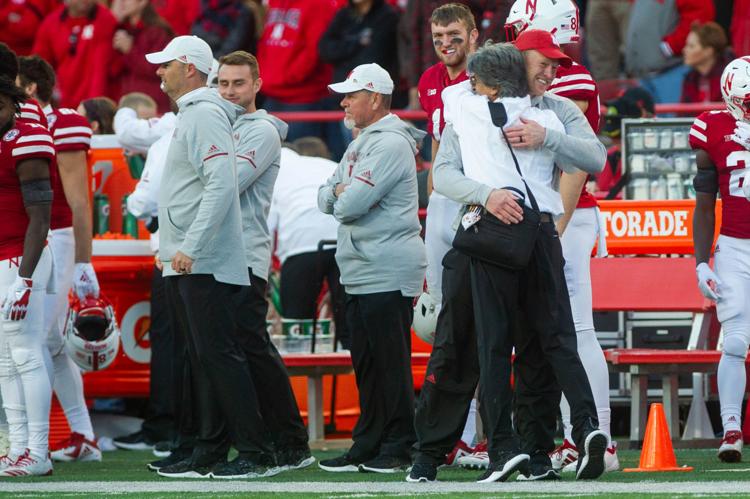 NU football vs. Minnesota, 10/20/18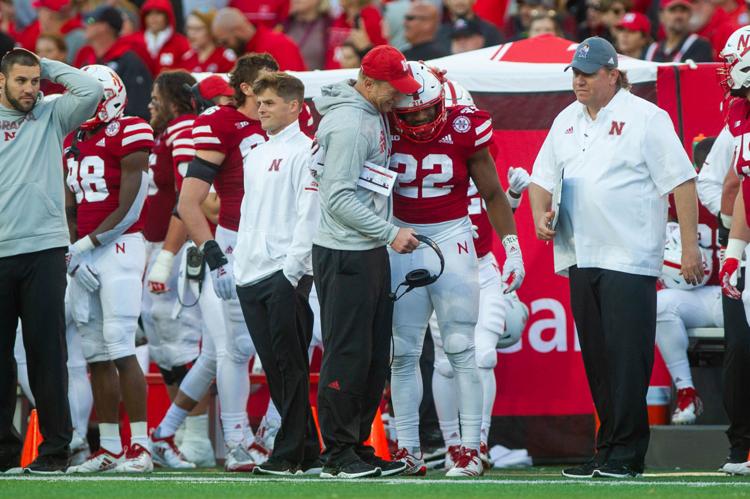 NU football vs. Minnesota, 10/20/18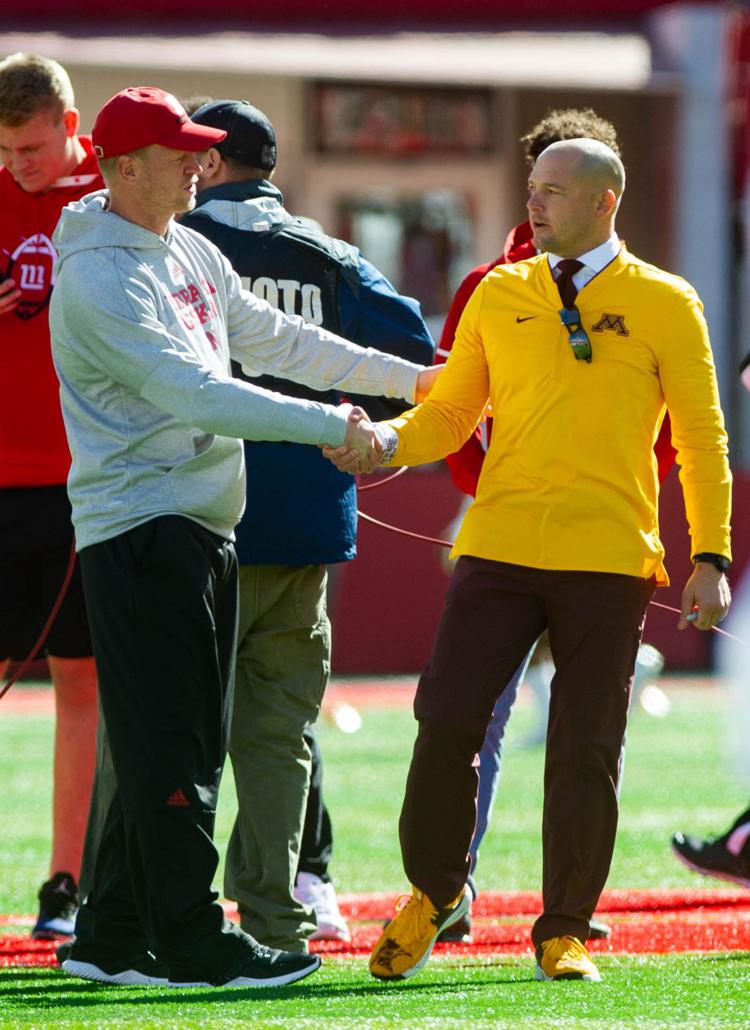 NU Football vs. Minnesota, 10/20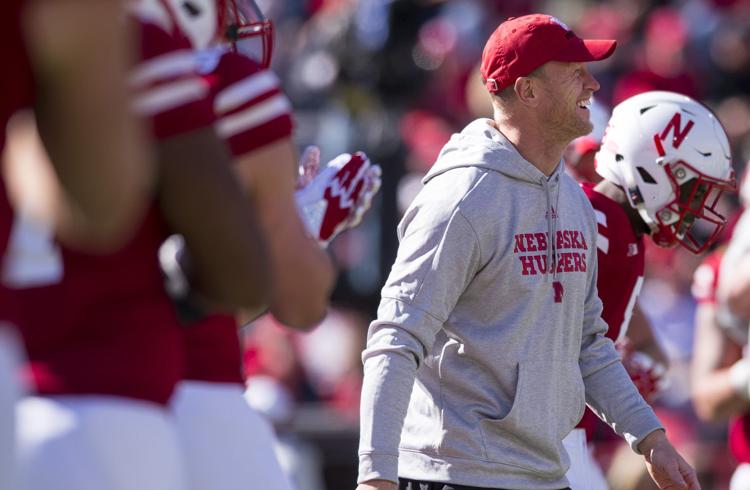 NU Football vs. Minnesota, 10/20
NU football vs. Minnesota, 10/20/18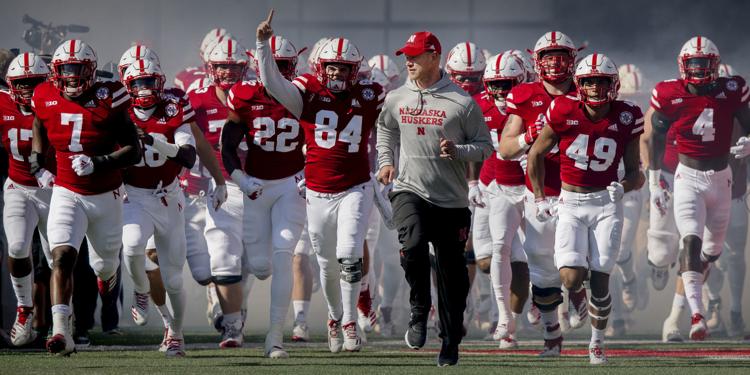 NU football vs. Minnesota, 10/20/18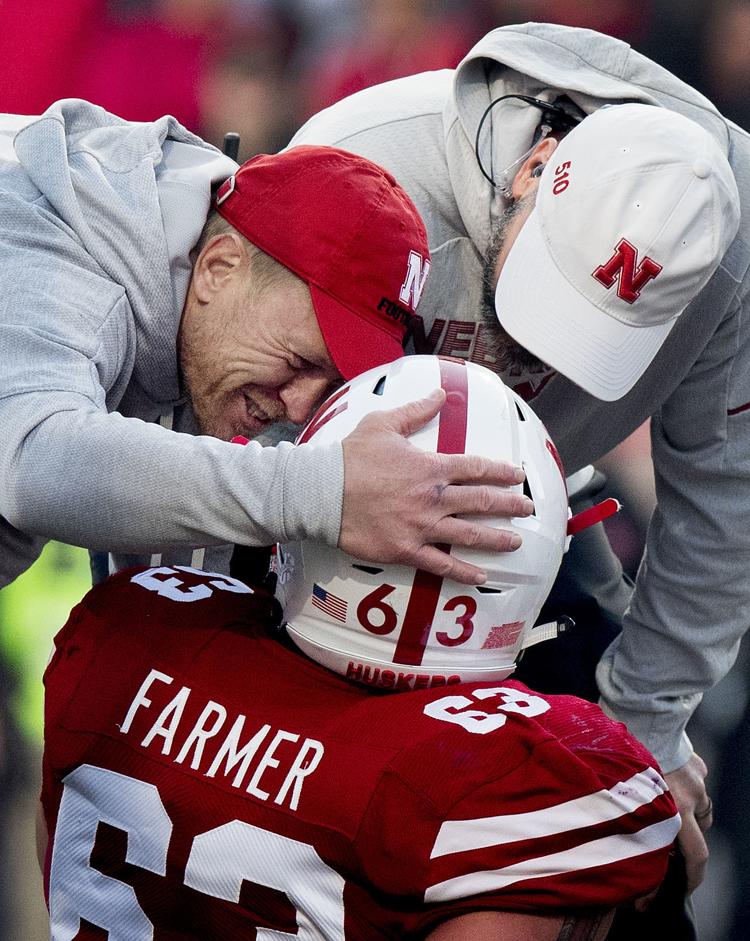 Nebraska vs. Bethune-Cookman, 10/27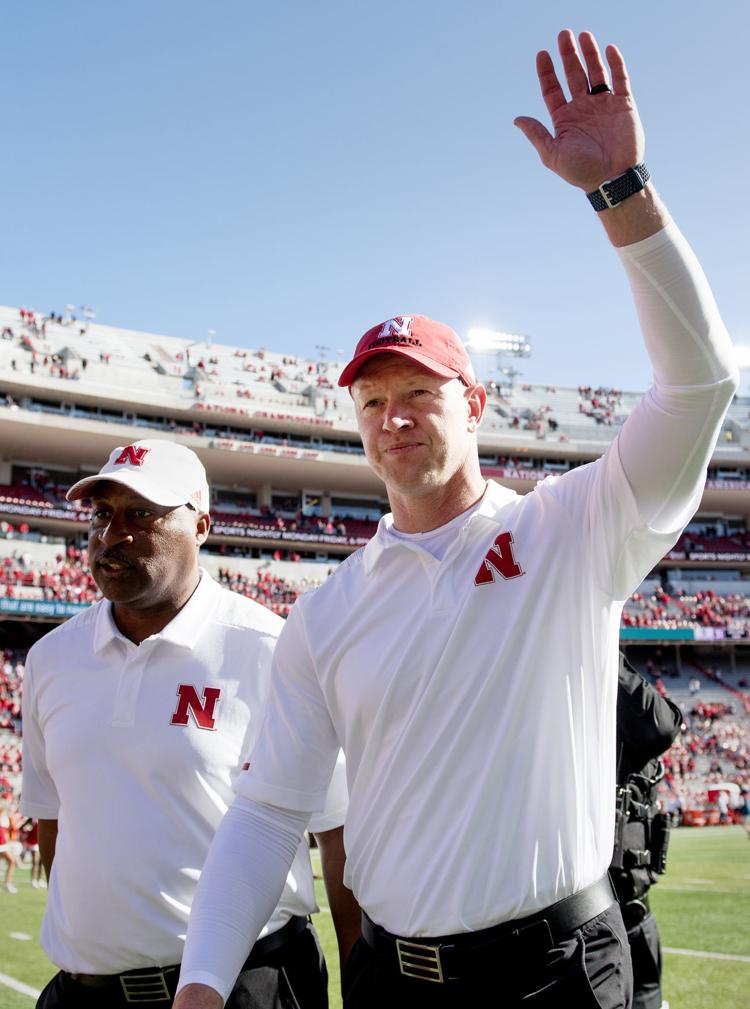 Nebraska vs. Bethune-Cookman, 10/27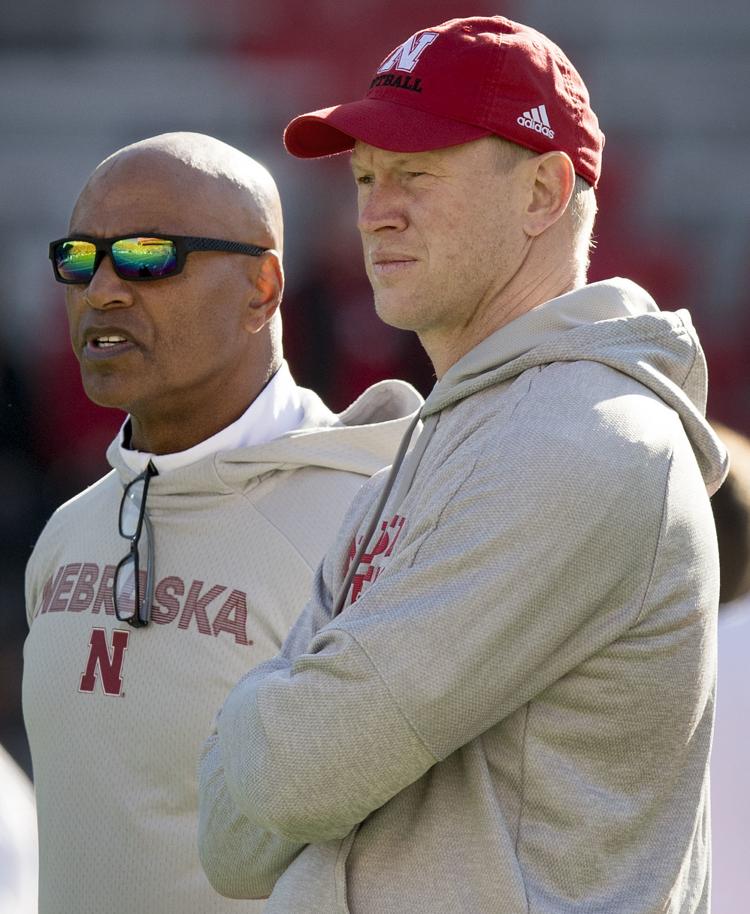 Nebraska vs. Bethune-Cookman, 10/27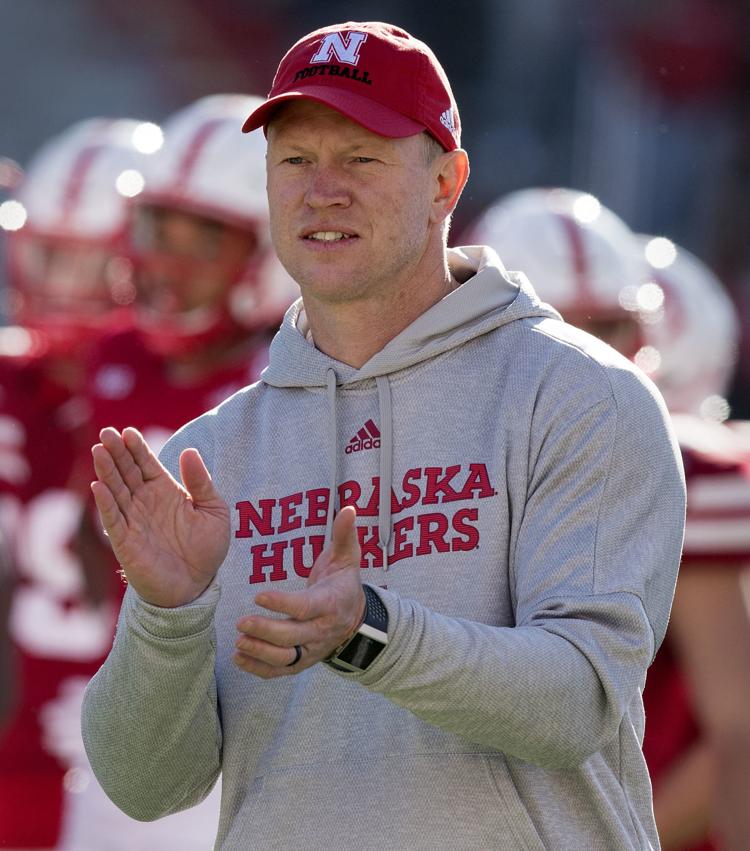 Illinois at Nebraska, 11/10/18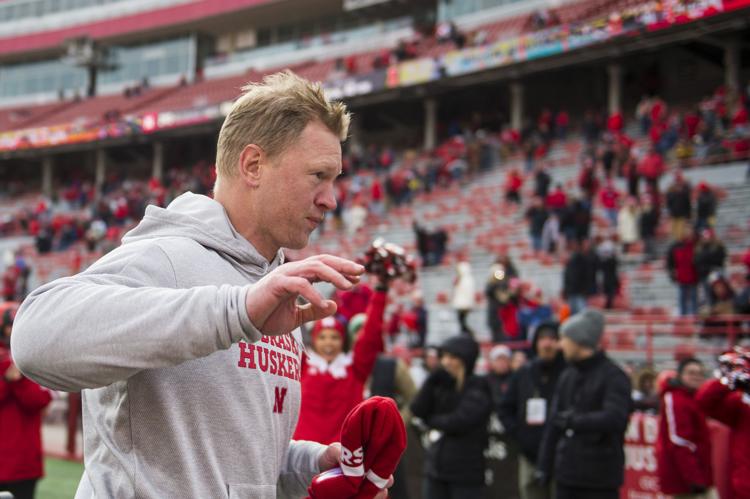 Illinois at Nebraska, 11/10/18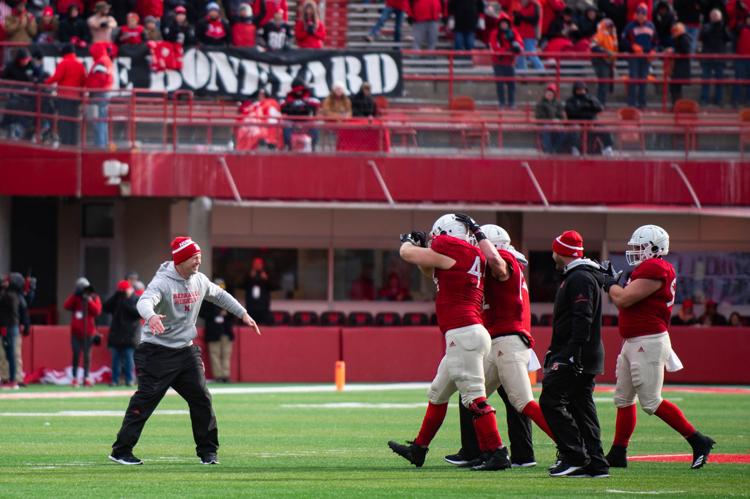 Illinois at Nebraska, 11/10/18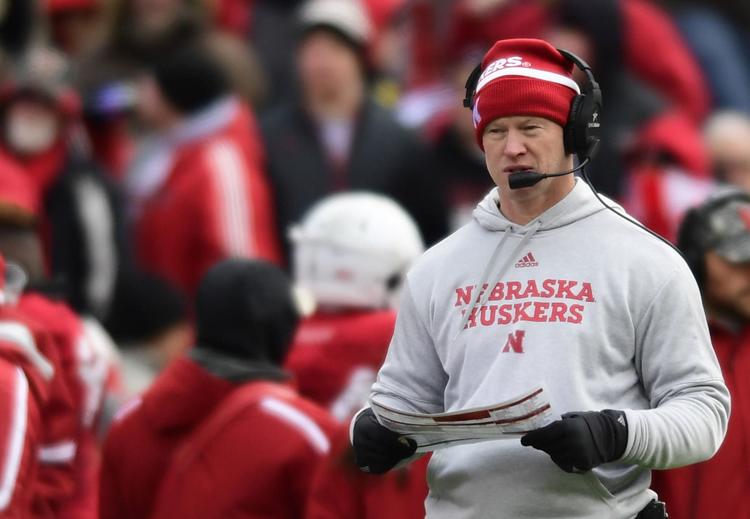 Michigan State vs. Nebraska, 11.17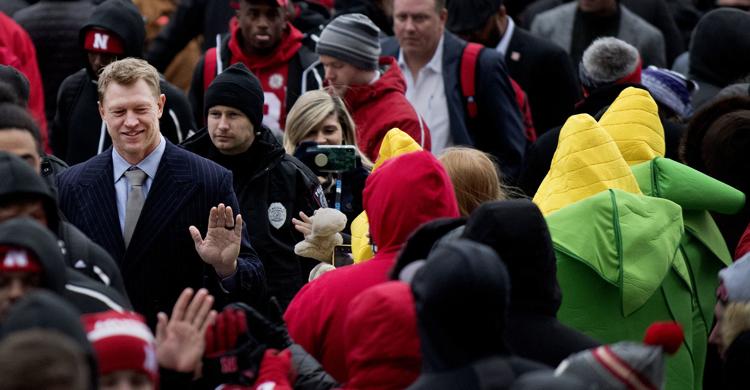 Michigan State vs. Nebraska, 11.17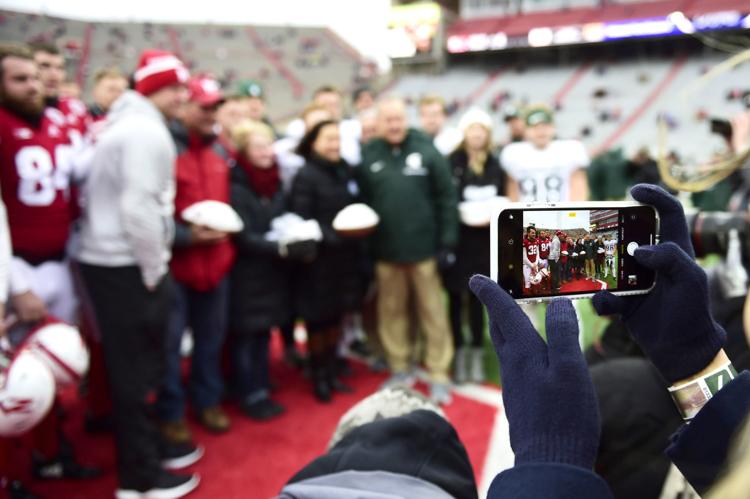 Michigan State vs. Nebraska, 11.17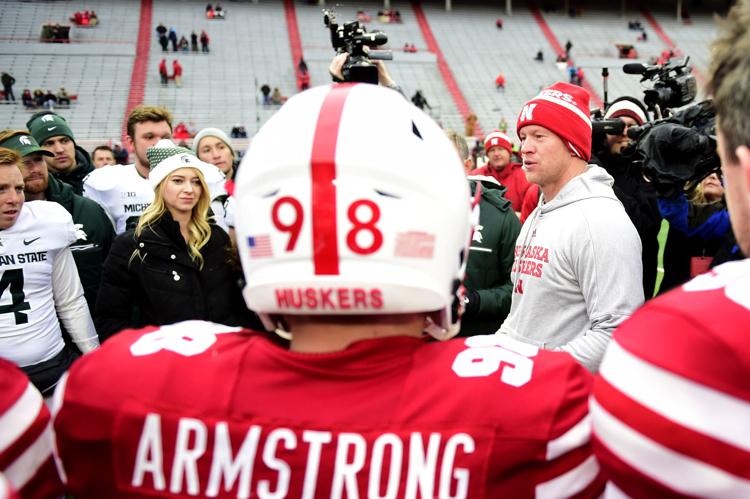 Michigan State vs. Nebraska, 11.17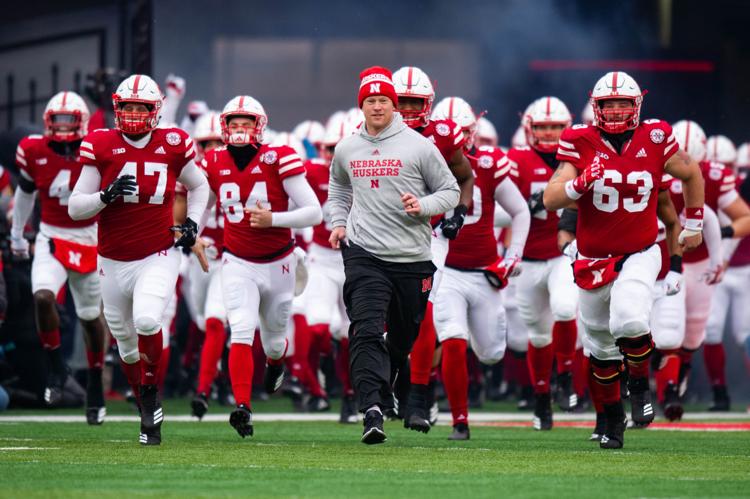 Michigan State vs. Nebraska, 11.17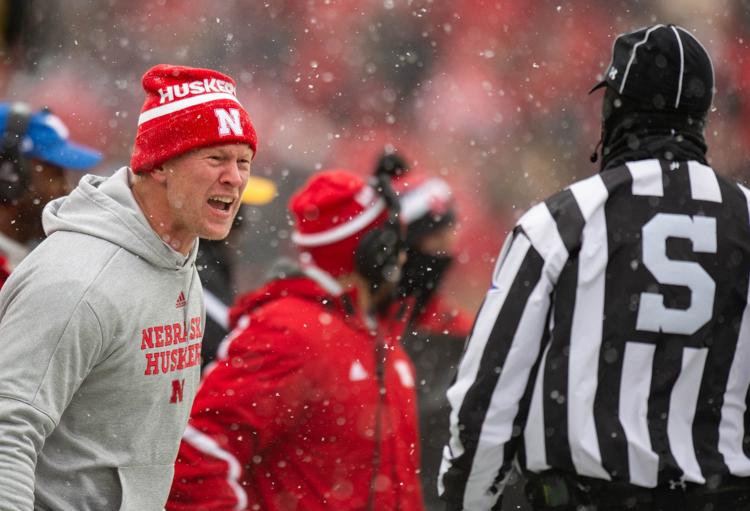 Michigan State vs. Nebraska, 11.17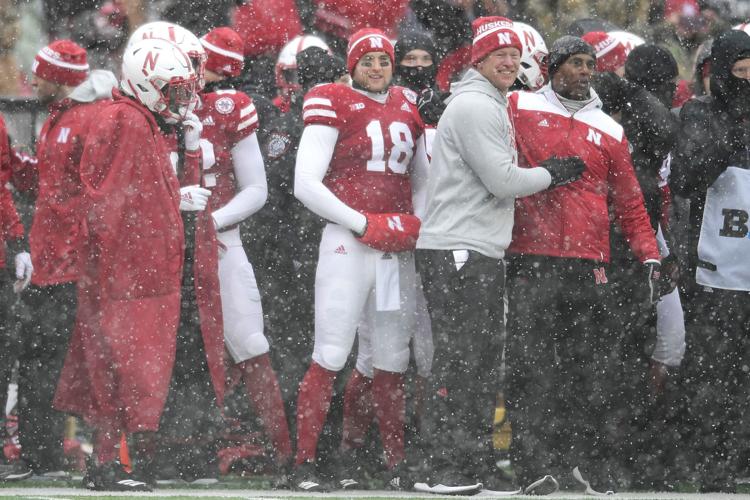 Michigan State vs. Nebraska, 11.17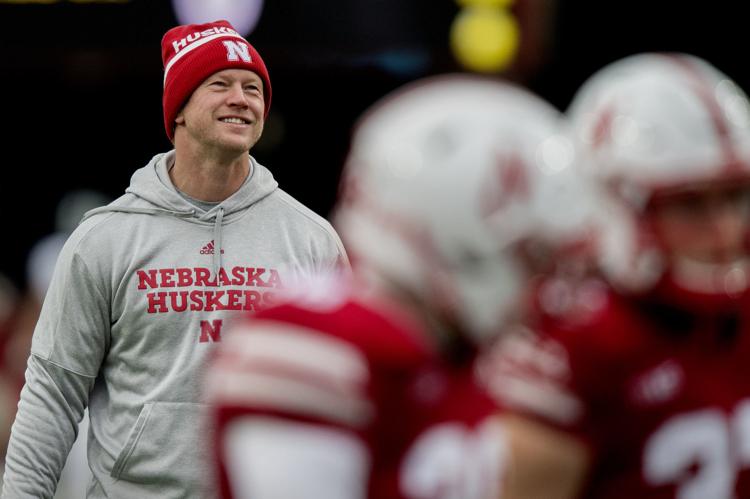 Johnson-Brock vs. Mullen, 11.19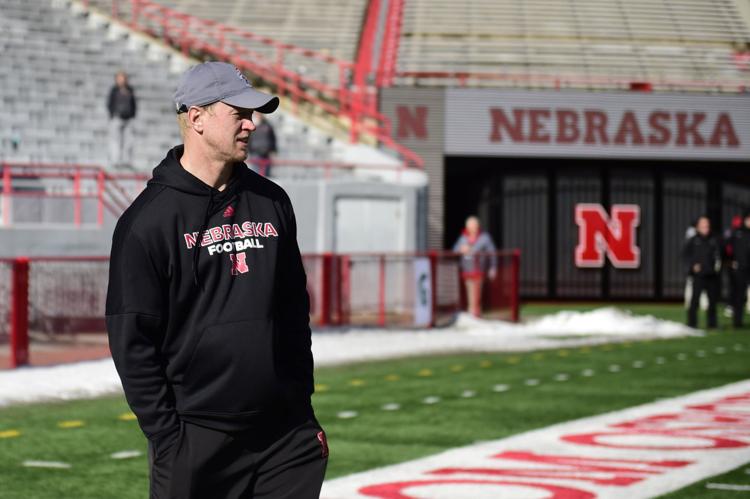 Nebraska vs. Iowa, 11.23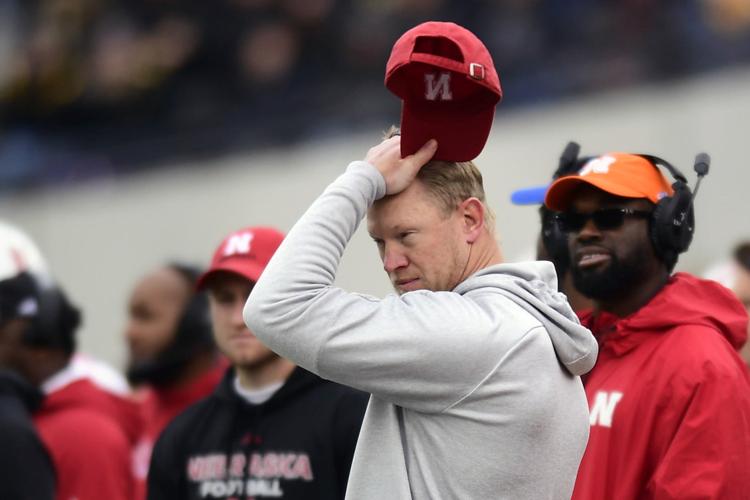 Nebraska vs. Iowa, 11.23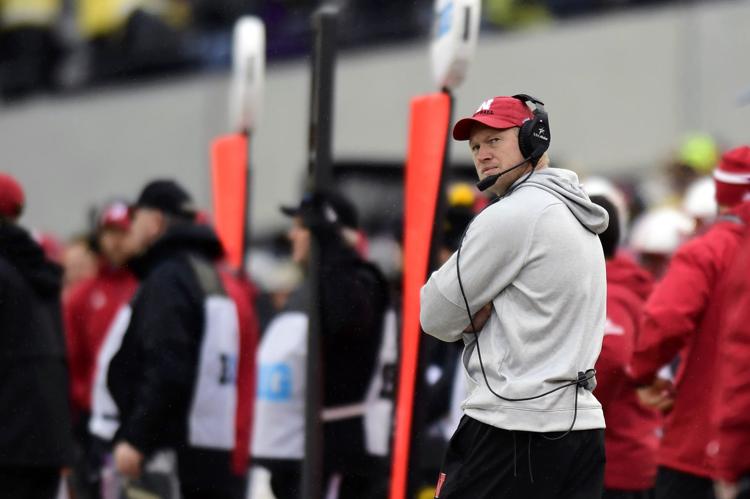 Nebraska vs. Iowa, 11.23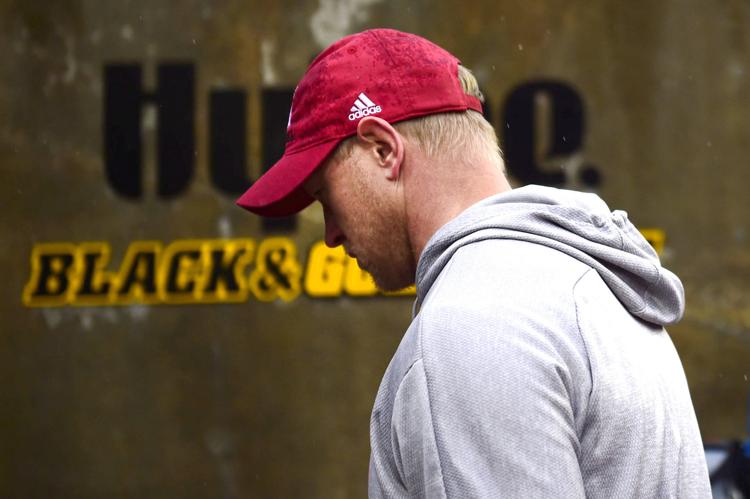 Nebraska vs. Iowa, 11.23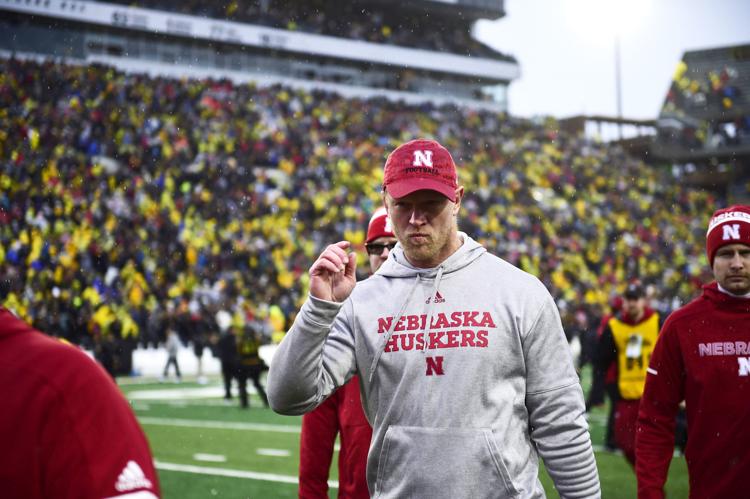 Nebraska vs. Iowa, 11.23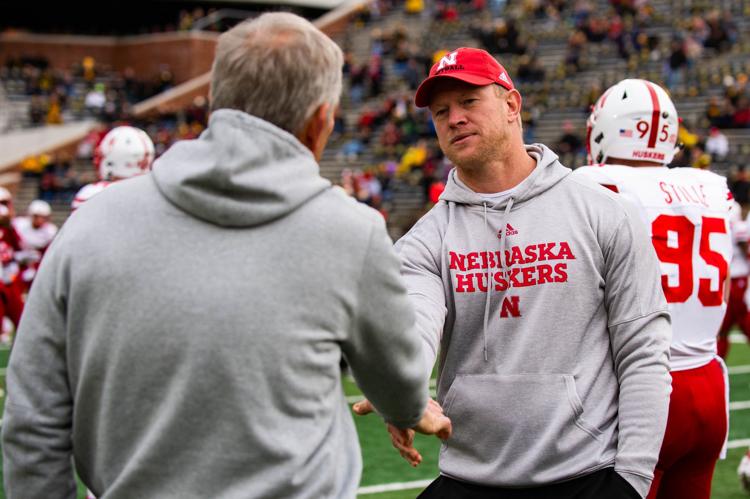 Nebraska vs. Iowa, 11.23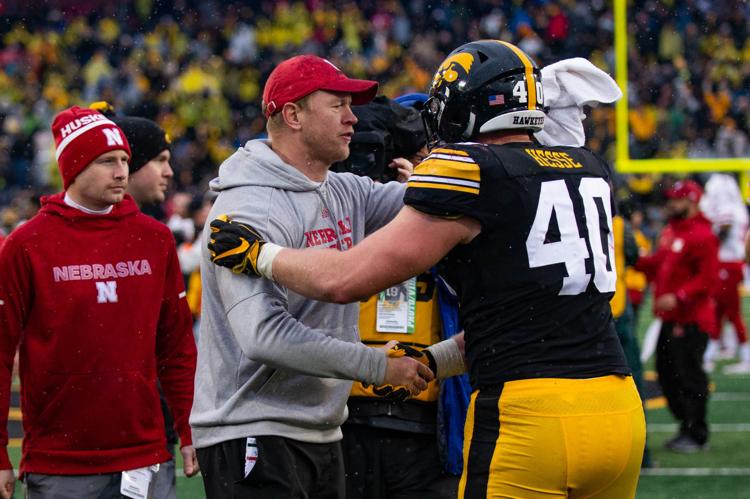 Nebraska vs. Iowa, 11.23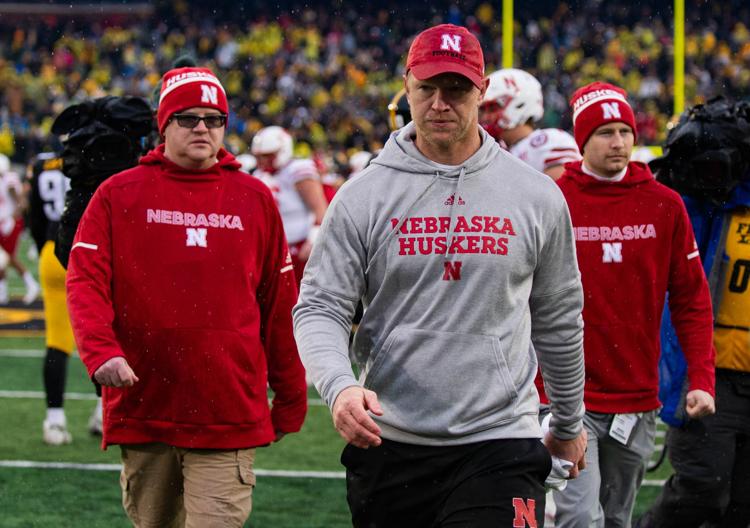 Nebraska vs. Iowa, 11.23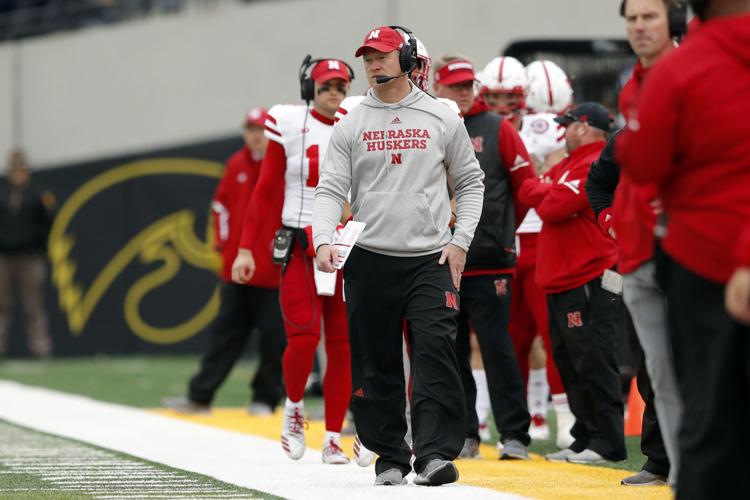 Maryland vs. Nebraska, 11.24