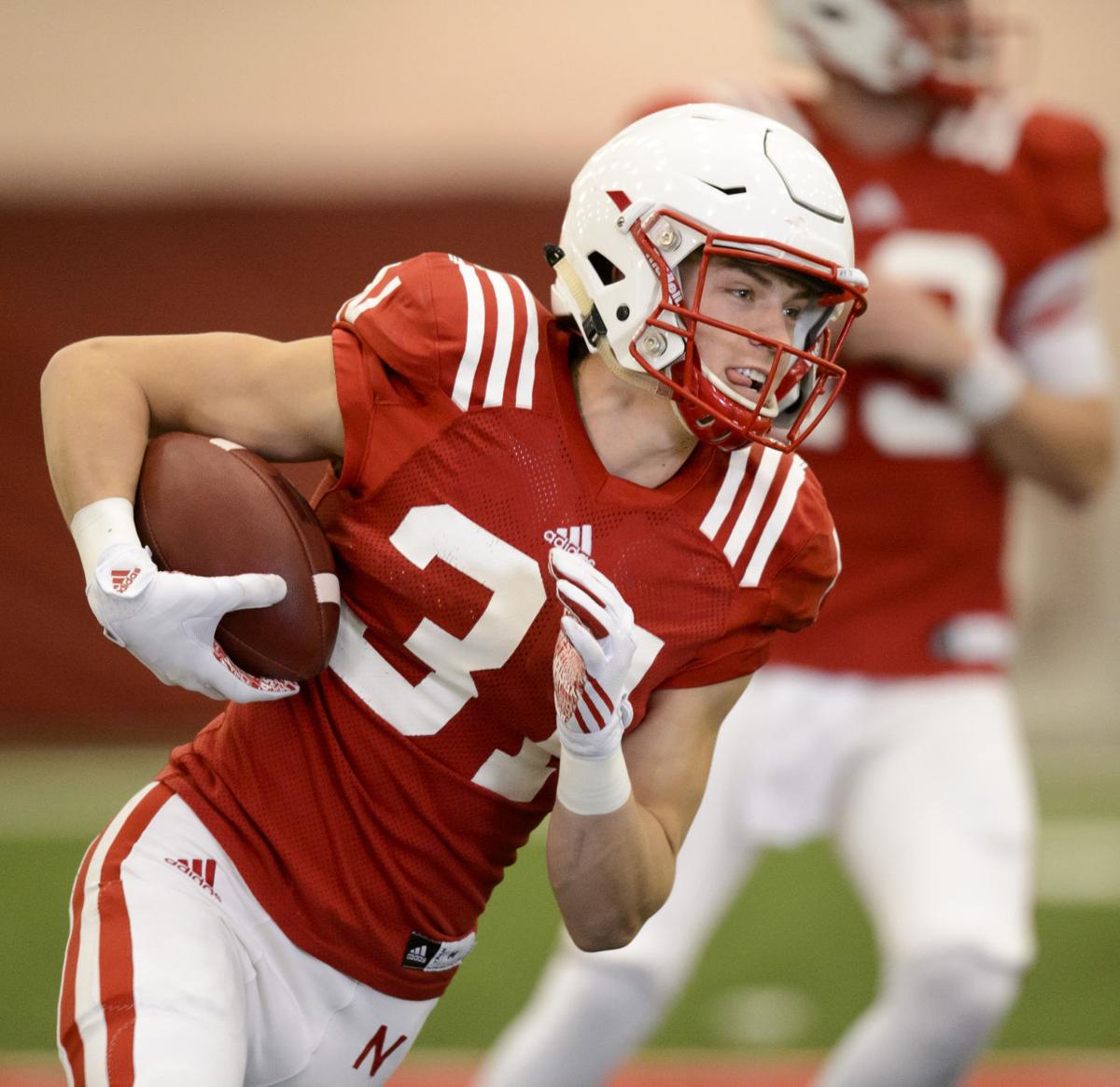 The gap between the brothers is eight years in age, but it should be understood that Conor Young was not the type of little kid about to stand idle just because he was 6 and everyone else was not.
Dreu Young remembers his little bro jumping in and getting involved in baseball practices on a field full of teenagers.
"Just another one of the guys out there," Dreu said. "And when he was taking ground balls at shortstop, he got ground balls hit to him hard."
The competitive zeal of young Conor found its way to the concrete court. Dreu would sometimes let the kid win against him in hoops, but younger brother started to chirp a little too much about it.
Dreu responded by doing what most big brothers would do in such an instance. "I started beating on him."
Brothers everywhere understand. This, in its own way, is love.
Eventually, Dreu left their town of Cozad to be a walk-on football player for Nebraska. He didn't just try to make it. He did. He became an important player at tight end in 2008 and 2009 before a back injury cut off his career as a senior in 2010.
Conor remembers being 11 or 12, traveling to watch his brother play for Nebraska. Getting that close-up look at the Big Red operation would be enough to make the imagination of any little kid dance.
"You could see the fun he was having, not just on the field, but being around all those other players -- the friendship and family he got out of it, the brotherhood they got out of it," Conor said.
It made him want to feel it, too. And it surprises big brother Dreu not in the least that Conor now gets to do just that.
A third-year Husker sophomore wide receiver, Conor Young is not so little anymore, standing about 6-foot-2, 180 pounds. (Mind you, that's about 65 to 70 less than the playing weight of Dreu. But "he's obviously faster than I ever was," big brother admits.)
He did it all in Cozad. As a senior, Young threw for 1,311 yards and 17 touchdowns. He ran for 982 yards and 12 touchdowns. He had six interceptions on defense. He averaged almost 30 yards on kickoff returns and more than 20 on punt returns.
Now Conor wants to make plays as a receiver on a bigger stage. Nebraska junior wide receiver Stanley Morgan has mentioned him unsolicited as a player to watch. He's called "CY" for short by his position coach Keith Williams, who seems most sincere when he tells media, "I like him a lot."
So does former Husker walk-on wide receiver Brandon Reilly. It was Reilly who gave Conor the pick-me-up he needed shortly after he showed up on campus.
Conor was shy that first summer. Reilly noticed and took him under his wing.
You have free articles remaining.
"He really started talking through some stuff that was more just some common-sense stuff. It's really just a mindset," Conor said.
"We're all out here on the field because coaches believe we have the talent to play. Now you just got to believe in that and put in the work because you're more than capable."
He believes now. It was early in spring when Williams said, "If you wanted to ask me to name one guy (rising), it'd be probably Conor Young."
The Huskers need it. Morgan and De'Mornay Pierson-El have experience. Everyone else at the position is mostly unproven. From Bryan Reimers to Keyan Williams to JD Spielman to Gabe Rahn to Young and a trio of true freshmen -- a group of guys that need to meet the moment.
"A lot of people outside are like, 'They've lost a lot of seniors, they're not going to be able to bounce back," Conor said. "But within the room, especially with Coach Dub, he's always been really great about making sure that he believes in us that we're going to have the guys ready to roll."
There is definitely a history of players from Cozad making noise as Huskers. Remember, this town that has produced the likes of Jared Crick, Chris Dishman, the late all-conference kicker Dean Sukup, Brendan Holbein, Dreu Young ...
"When you do good, everyone here is super proud. And when you do bad, everyone's super proud and they will support you and pick you up," said Dreu, who is still involved with the game as an offensive coordinator at Cozad High, in addition to his job at the Cozad Telephone Company.
Success can build future success in a town.
"It's kind of fun to come home and have kids in come up and say, 'Hey, can I get your autograph?' knowing that one day they can be the next guy to go down there," Dreu said.
Now, a lot of those kids who help make up Cozad's population of 3,977 are looking at Conor.
The Husker wide receiver, meanwhile, is looking to show consistency every time he steps between the lines.
"Anybody can make a big play one time," Conor said. "It's the guys that come in here and do it every day, those are the guys you count on. That's what I want to be able to do is ... be a guy they can count on."
Dreu likes to give his brother proper space during his Husker experience, but calls after many practices to talk and let him know he's proud. Conor said he's "incredibly lucky" to have someone so close who has been through it.
When it came time for Conor to decide whether he should be a walk-on, his older brother told him he'd support him wherever he went.
"Only thing I told him was, it's your life for the next five years no matter where you go, so you got to really enjoy what you're doing," Dreu said. "There's times where it sucks and you want to not be out there. …
"But did I think he was good enough? I thought so."