One year ago, this was all mostly just an idea.
Scott Frost knew he was going to be the head coach at Nebraska — the memorandum of understanding had been signed ahead of Central Florida's American Athletic Conference championship game against Memphis — and so too did Nebraska administrators like athletic director Bill Moos and system president Hank Bounds.
The plans had started to take shape. Frost and director of operations Gerrod Lambrecht and Matt Davison and other personnel had begun to lay out what the transition to recruiting would look like. How coaching one team and recruiting for another would go. So on and so forth. Details and logistics in endless supply.
And now, here we are, either suddenly or grindingly, depending on your perspective, 12 months down the road, another silly season on the coaching carousel in full song and Frost and company one year into a massive building project.
Nebraska's leaders see what most fans see and feel what most fans feel: progress. Change. A 4-8 record that isn't the least bit satisfying but also doesn't feel like the same mark did in 2017.
"Clearly the effort is in a much different place," Bounds told the Journal Star. "Clearly the desire to win and compete — think about how we end games now. You go into games now, everybody from the trainers to the coaches to the players and all around them, everybody believes that they can win. Frankly, that's a huge portion of the battle.
"You hear a lot about culture, it's one of those things where it's hard to define when you know it when you see it. I think Husker fans can see it and feel it."
So, too, can Moos. Looking back on the whirlwind he stepped into when he was hired in October 2017, he chuckles now about the 16-hour days and all of the steps between walking into North Stadium for his own introductory news conference on Oct. 15 and walking back into the building to introduce Frost on Dec. 2. The story has been told many times. Tom Osborne suggested Moos talk to Davison. Davison became the conduit. The rest is history.
Moos, looking back on it now, knows the task wasn't to convince Frost about the job. The Wood River graduate knows the place like the back of his hand, even if he noted that December morning that he hadn't actually been in Memorial Stadium since the latest renovations.
The challenge in front of Moos was to sell himself as the guy that could enable Frost.
"He's said it, he was disgusted with the state of Nebraska football," Moos said recently. "So a big piece of this was convincing Scott, 'Allow me to get that right. I know how to do it. So that hopefully when you come and accept this job, that won't have to be a concern.' So all of those things had to be really addressed in a good enough fashion to comfort Scott in choosing this option because he could have gone a lot of places."
He certainly could have. Florida and Florida State came open. So, too, did Oregon once Willie Taggart took the job at FSU. Frost also could have stayed at UCF.
"I don't really think there was a choice once Nebraska came open," one person involved in the process said recently.
So now 12 months of work are in the rearview mirror. Many nationally wondered if a historic 0-6 start slowed the momentum in Lincoln. Nebraska began to answer that on the field over the final six weeks, winning four times. It will continue to provide that answer, on the field at least, again, beginning Aug. 31, 2019 at Memorial Stadium.
But Bounds has a different perspective. The momentum that matters to him isn't about preseason polls or Bottom 25 rankings or the things that fans sometimes get worked up about.
The system really does ebb and flow in certain ways right alongside football.
"There are not many opportunities to bring 90,000 people back to campus and when you bring that many people back to campus, you have an opportunity to talk to them not just about football but about engineering and about economic development opportunities and about research and about any number of projects that the university is working on," he said. "Football is obviously great entertainment and Husker fans are obviously passionate about it, but it's also an opportunity to think about how we can make an difference in the biggest sense of the phrase."
So you can see why who's running the football team matters to a university president. It's not just because Bounds played and coached football or because he enjoys being part of the recruiting process or because winning is more fun than losing.
"Whether we're talking about philanthropy or growing student enrollment — you name the topic — and people, it's just human nature, to want to be connected to something that's really exciting," he said. "So the level of enthusiasm that exists now and that started with Scott's hiring, even though the record doesn't look the way that we wanted it to look, what is clear is that the enormous progress that's being made and the excellent belief that the record is going to flip and flip pretty quickly.
"The level of enthusiasm through my lens has not waned one bit. It is as intense as it ever was. People want to talk about football and we have to be smart to use that enthusiasm to help Nebraska grow."
Welcome home, Scott, 12/2/17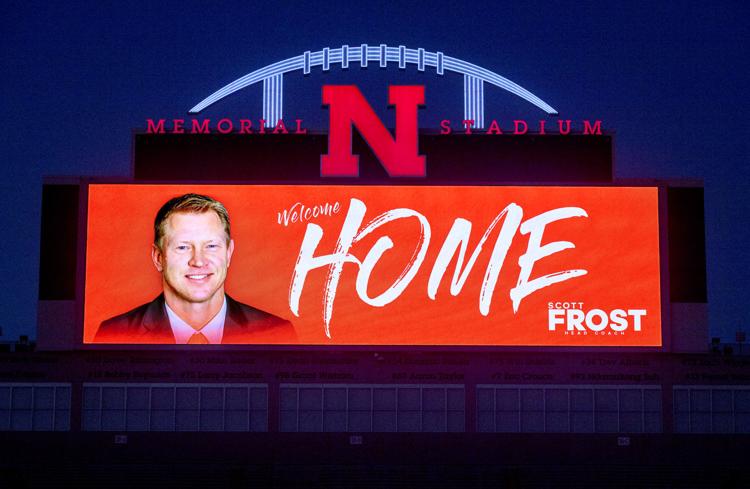 Frost tunnel walk, 12/3/17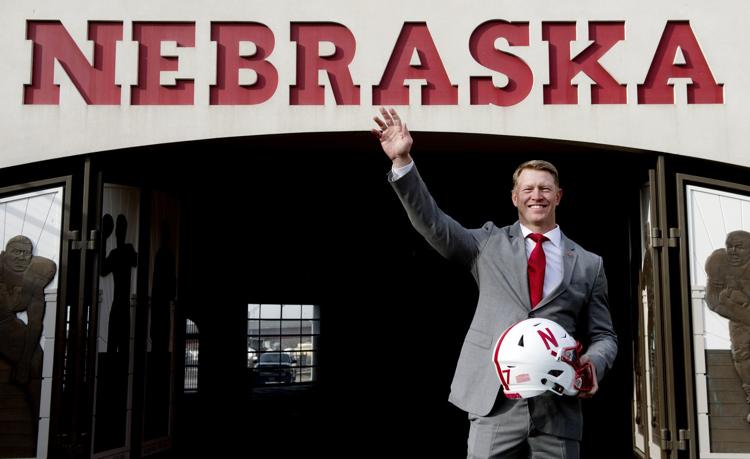 Scott Frost news conference, 12/3/17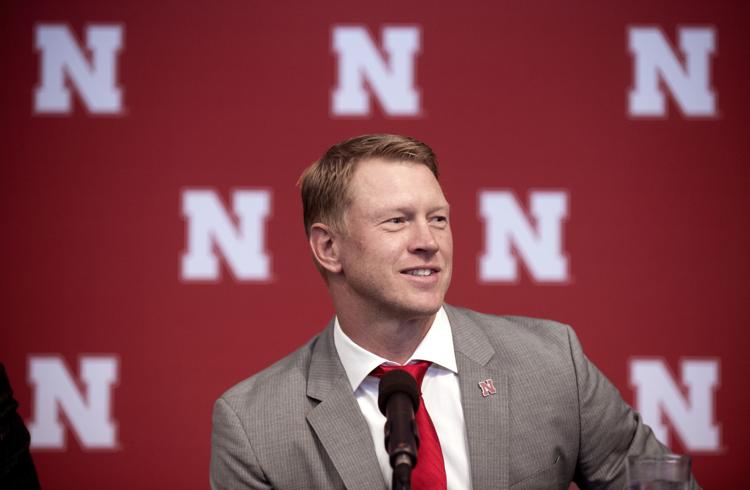 Scott Frost, 12/3/17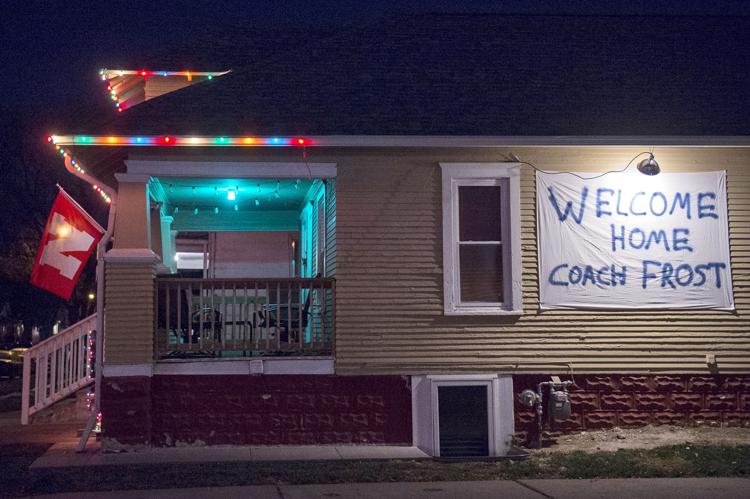 Scott Frost, 12/3/17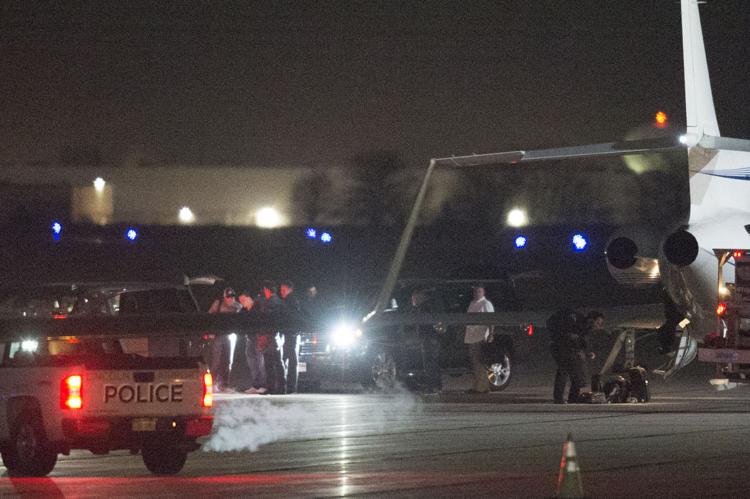 Scott Frost news conference, 12/3/17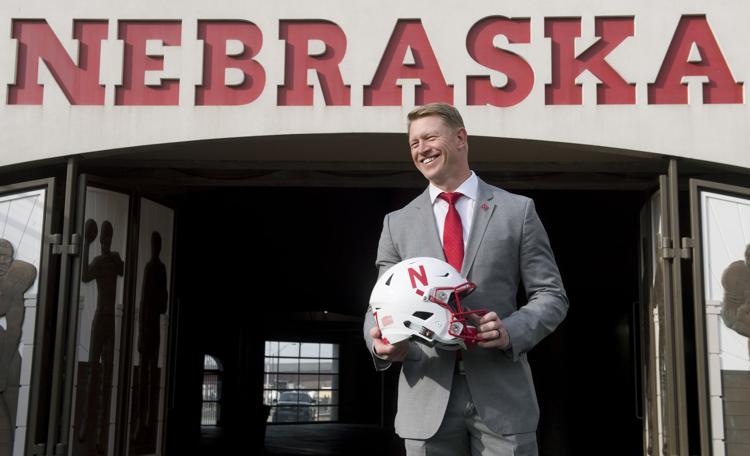 Scott Frost news conference, 12/3/17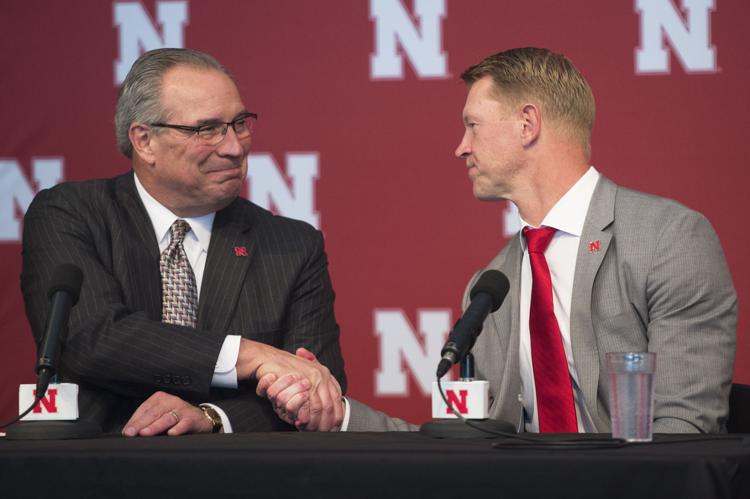 Scott Frost news conference, 12/3/17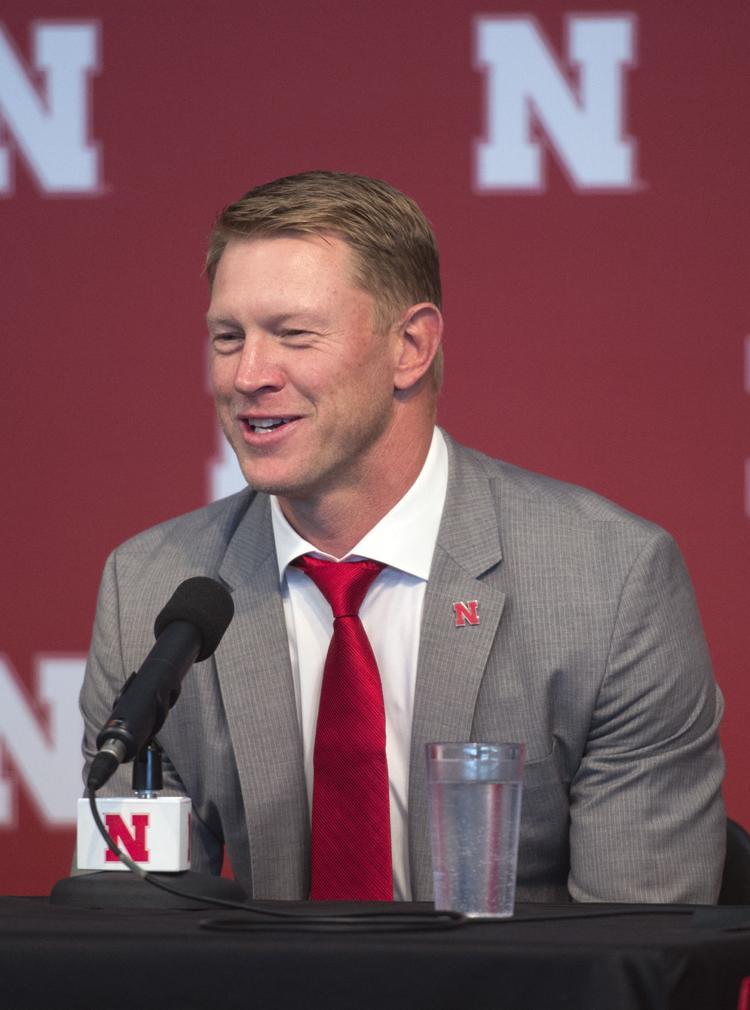 Scott Frost news conference, 12/3/17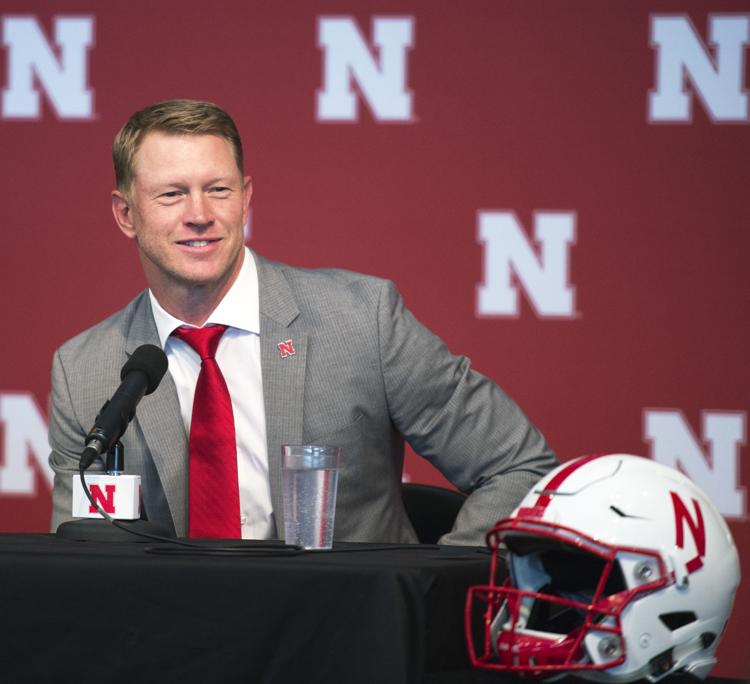 Scott Frost news conference, 12/3/17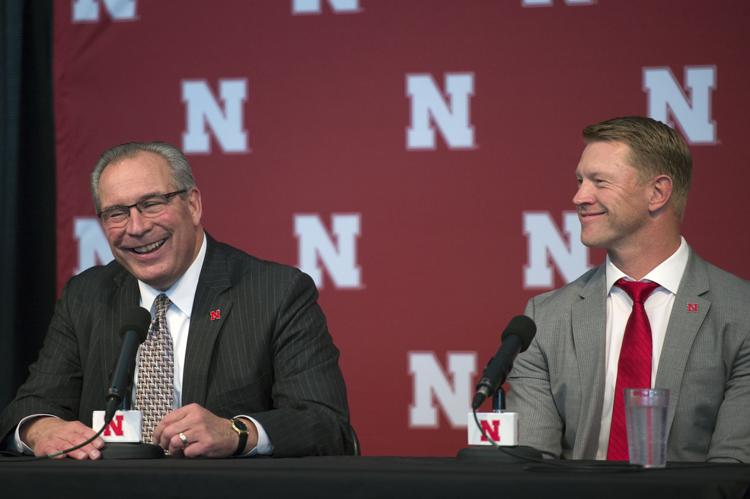 Scott Frost news conference, 12/3/17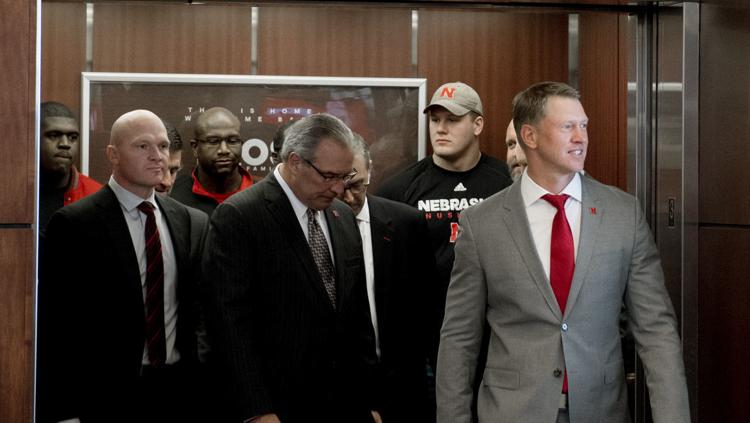 Scott Frost news conference, 12/3/17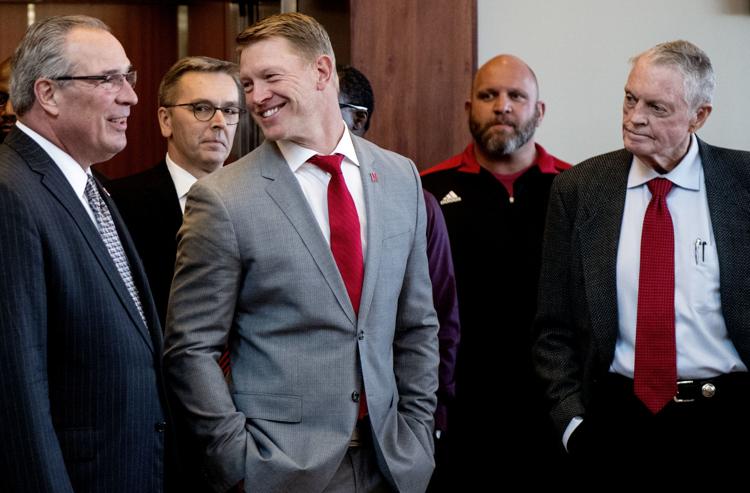 Scott Frost news conference, 12/3/17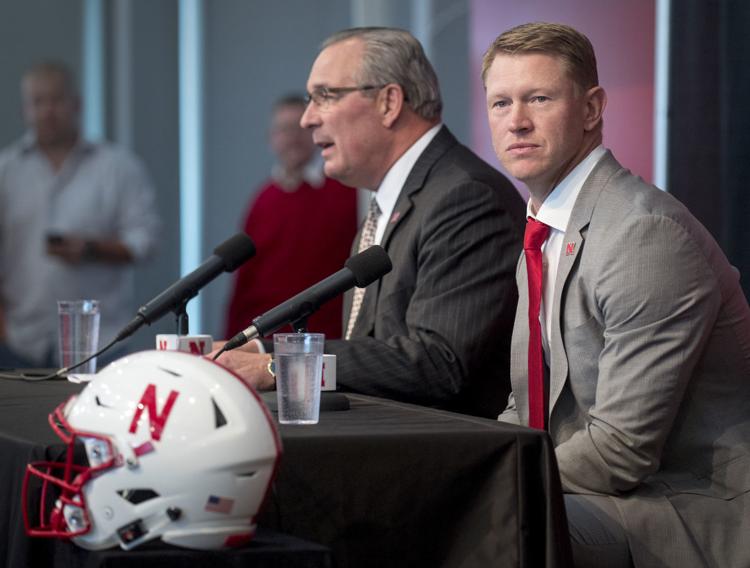 Scott Frost news conference, 12/3/17
Scott Frost news conference, 12/3/17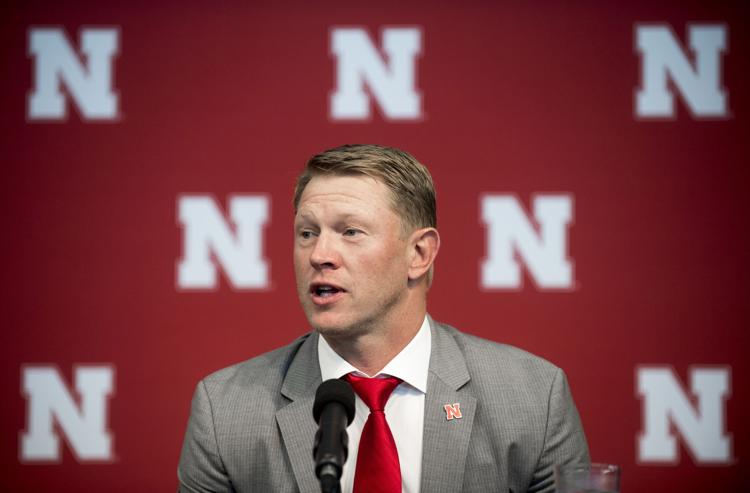 Scott Frost news conference, 12/3/17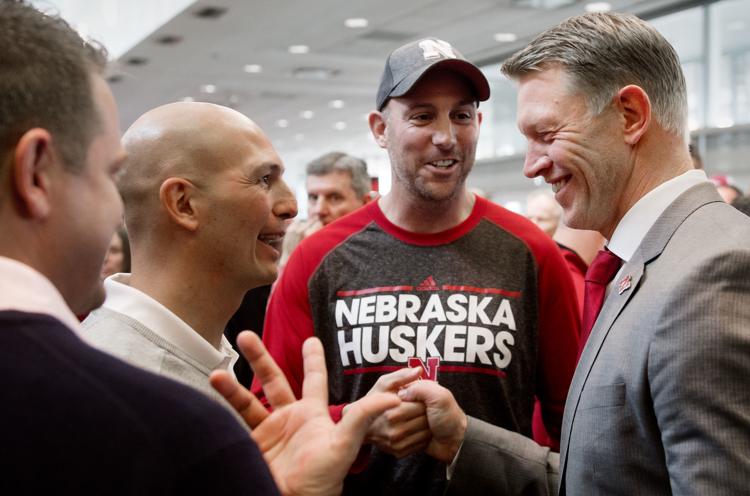 Scott Frost news conference, 12/3/17
Scott Frost news conference, 12/3/17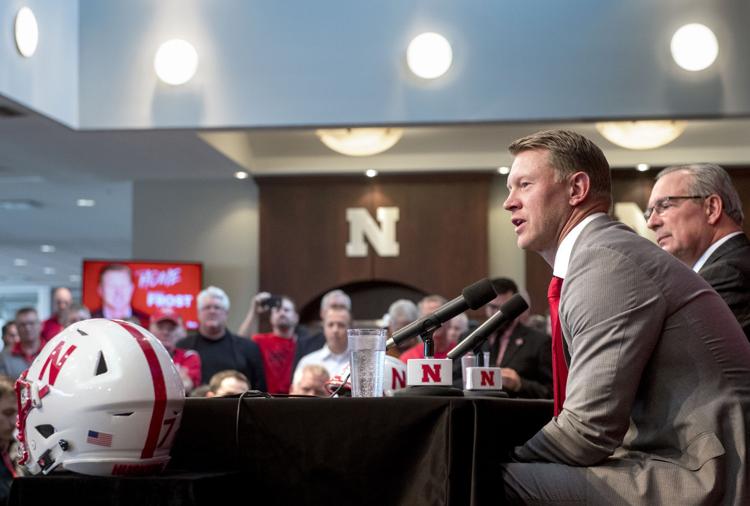 Scott Frost news conference, 12/3/17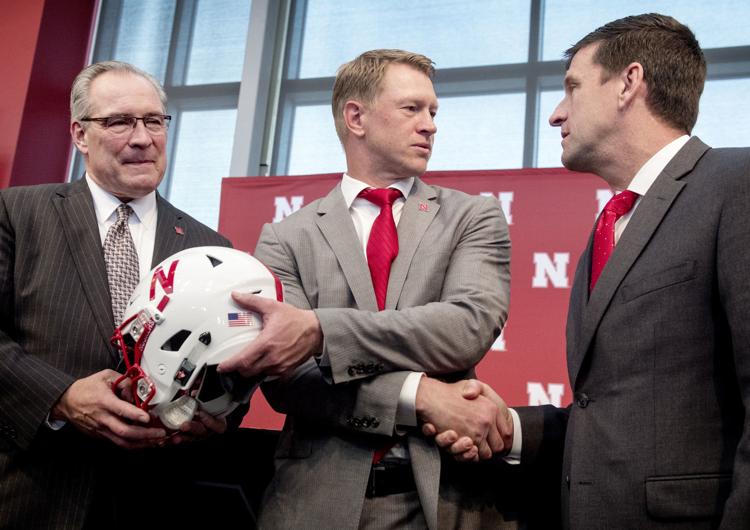 Kansas vs. Nebraska, 12/16/17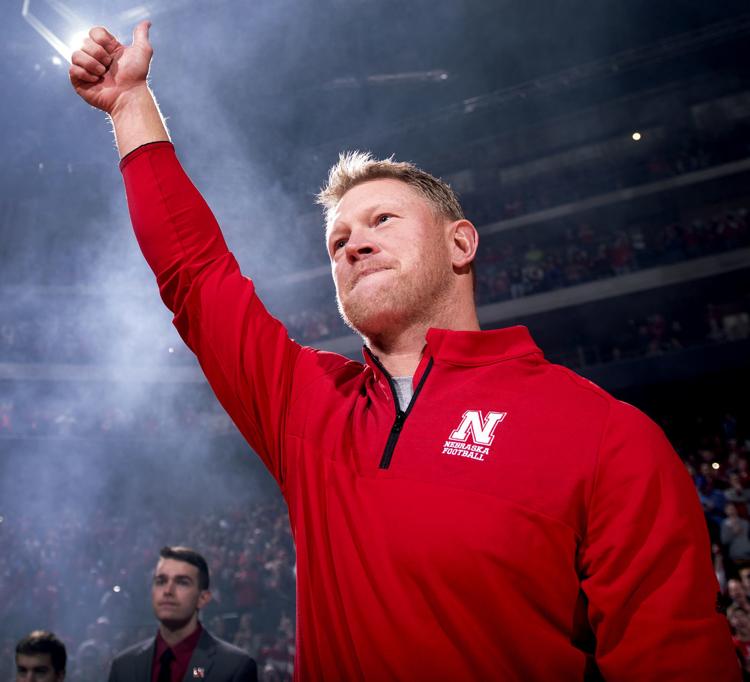 Kansas vs. Nebraska, 12/16/17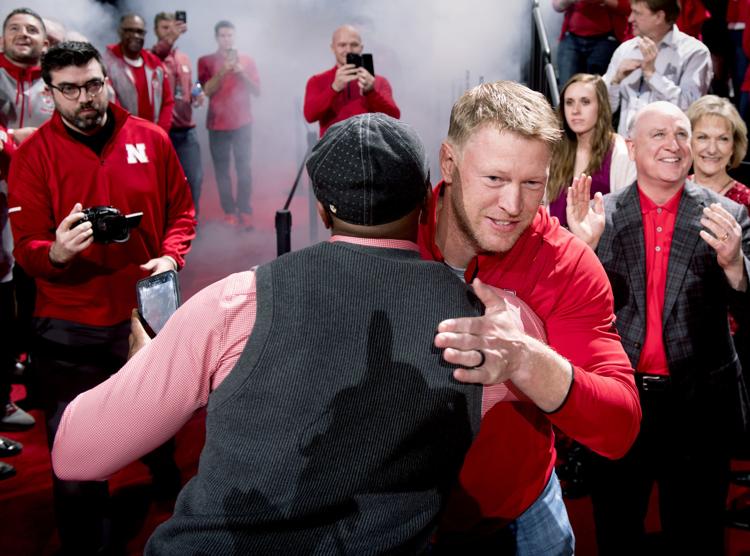 Scott Frost, 3/16/18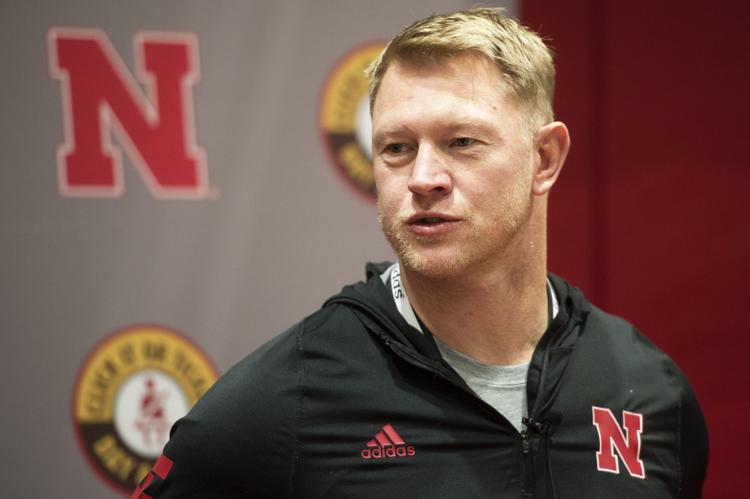 Red-White Spring Game pregame, 4/21/18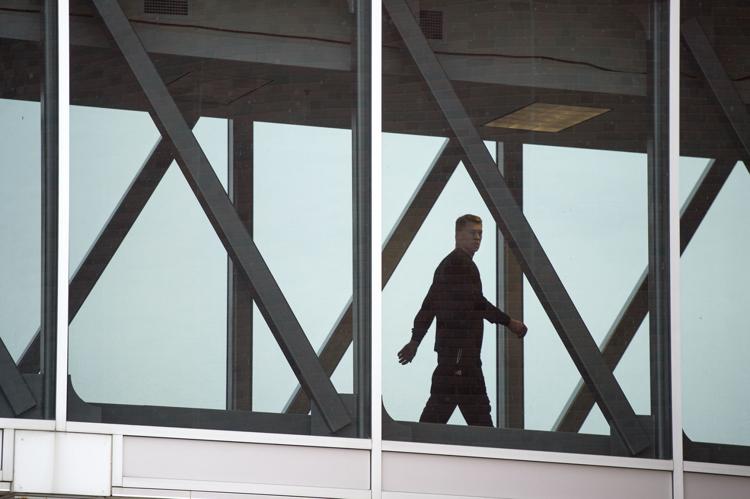 Red-White Spring Game, 4/21/18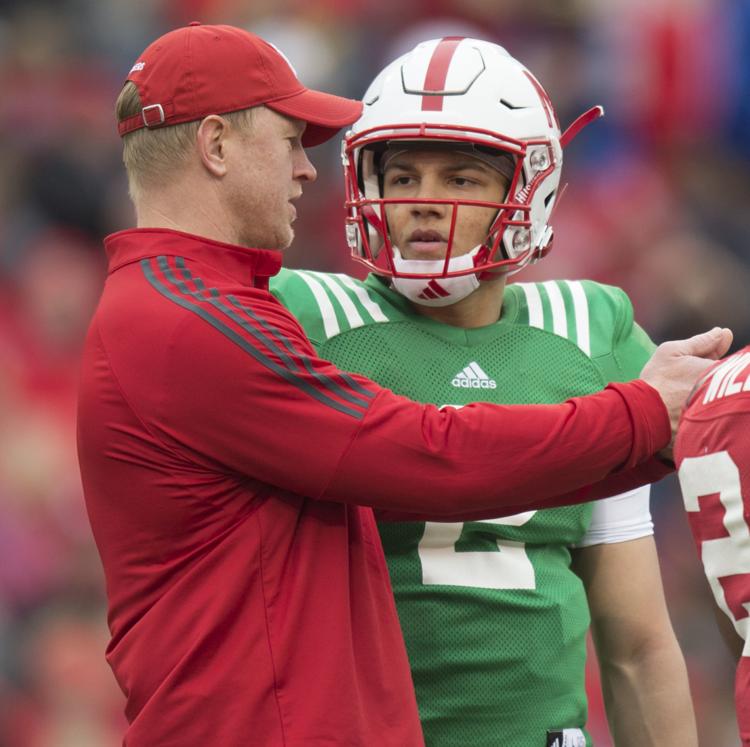 Red-White Spring Game, 4/21/18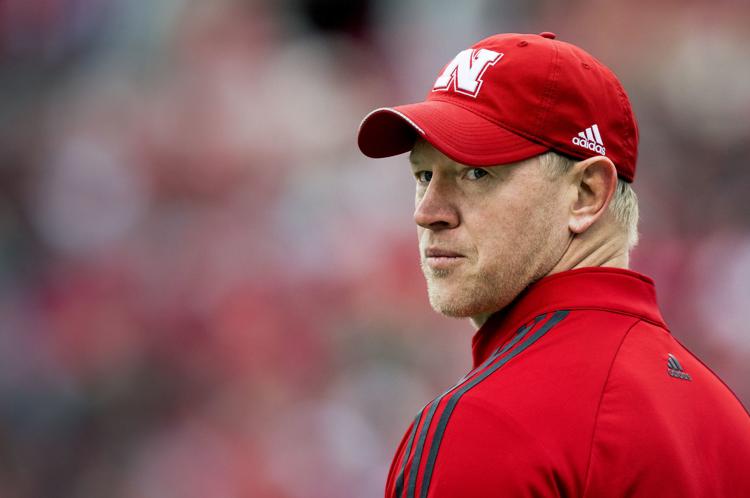 Red-White Spring Game, 4/21/18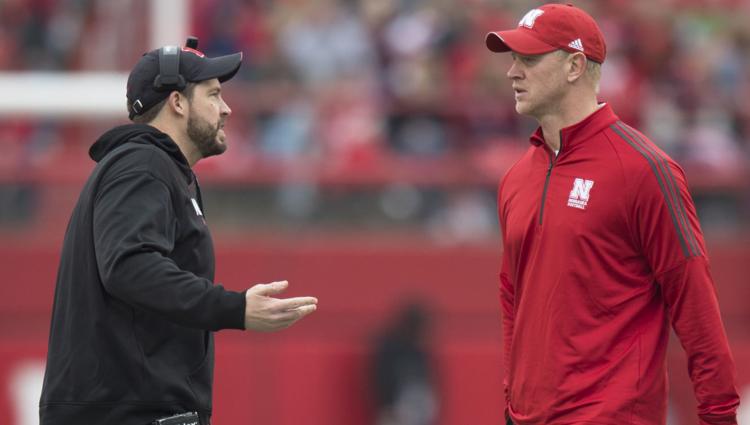 Red-White Spring Game, 4/21/18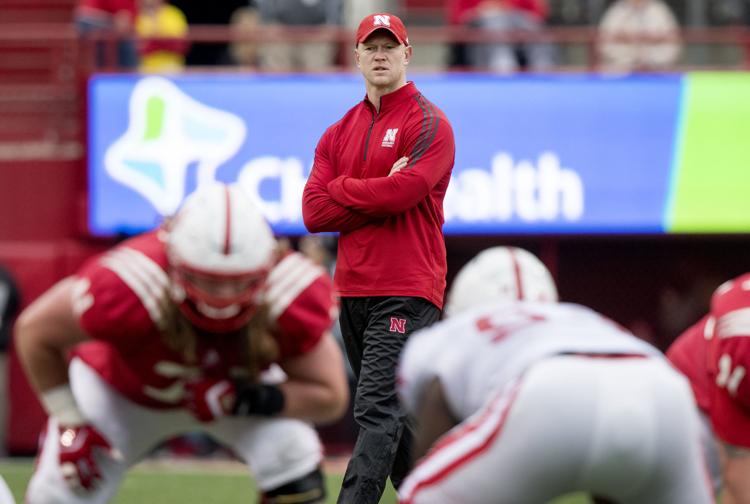 Red-White Spring Game, 4/21/18
Red-White Spring Game, 4/21/18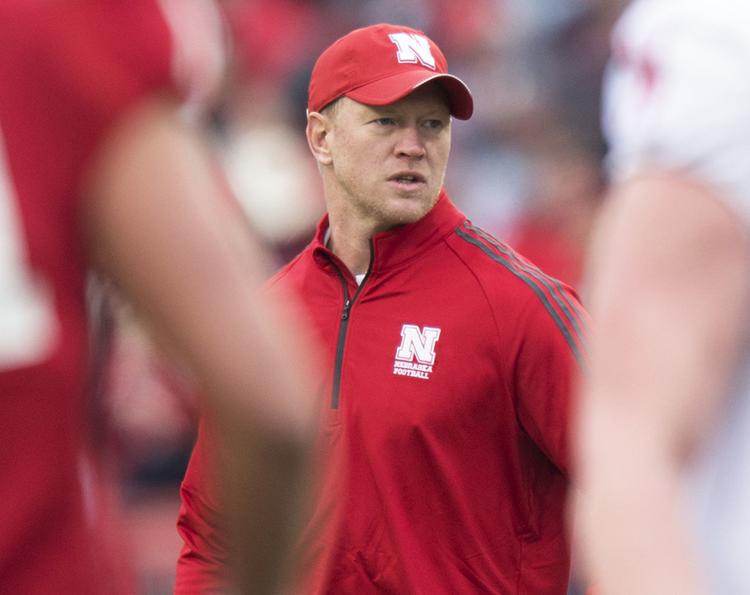 Red-White Spring Game, 4/21/18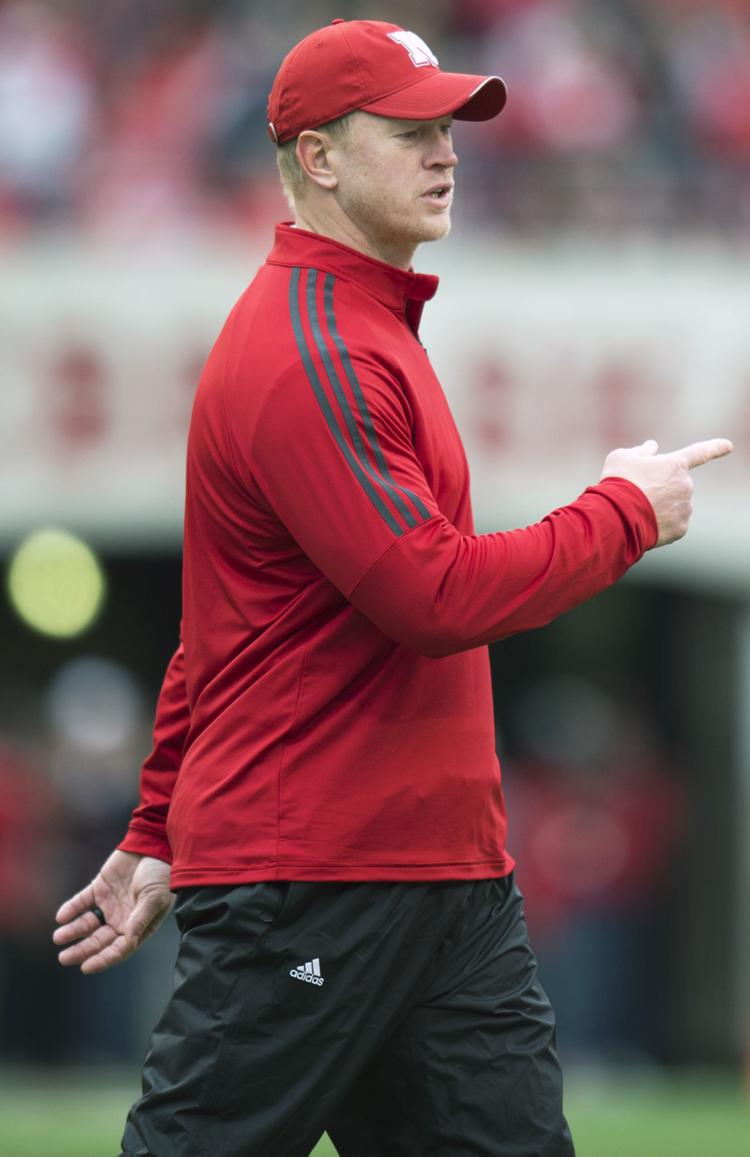 Red-White Spring Game, 4/21/18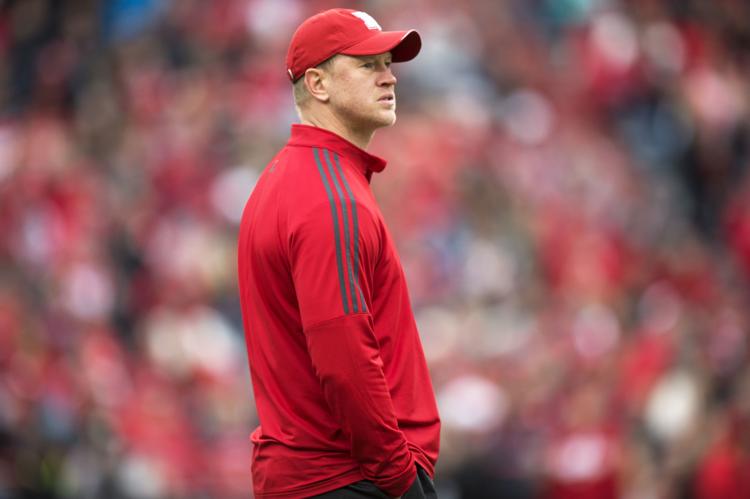 Red-White Spring Game, 4/21/18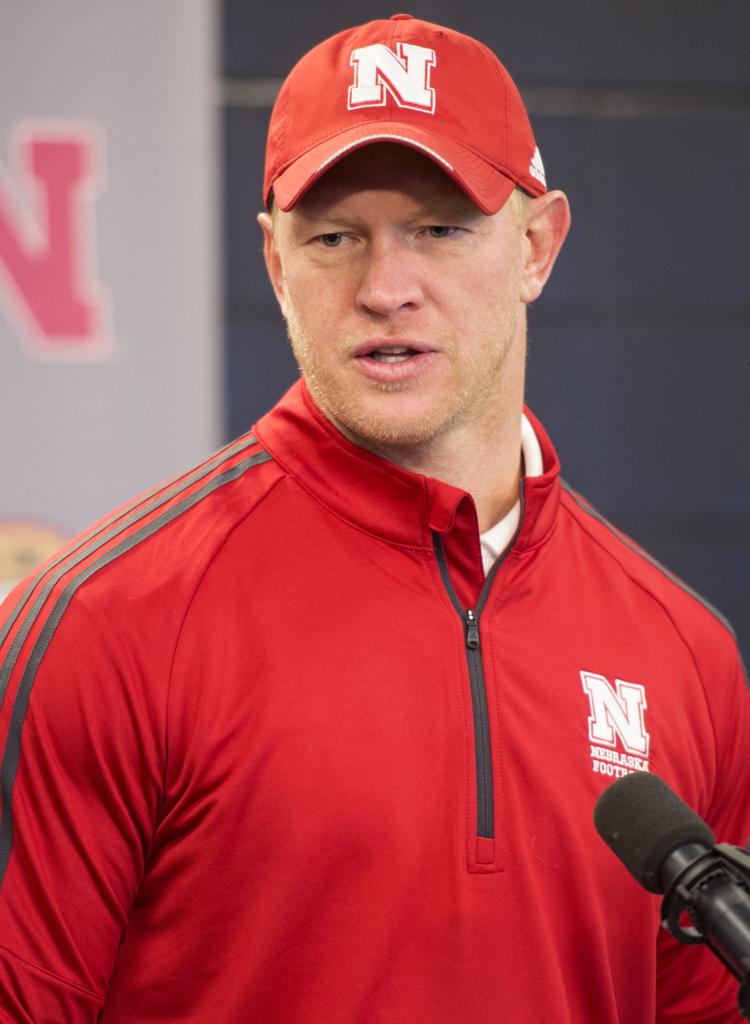 Red-White Spring Game, 4/21/18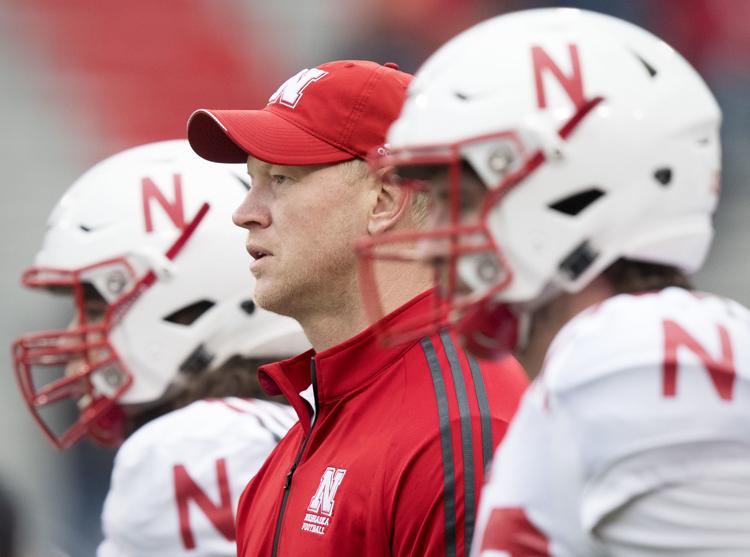 Red-White Spring Game, 4/21/18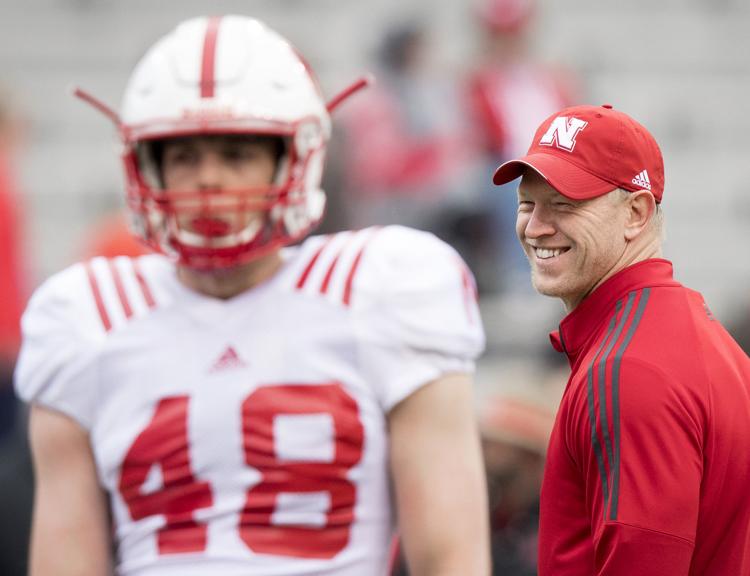 Red-White Spring Game, 4/21/18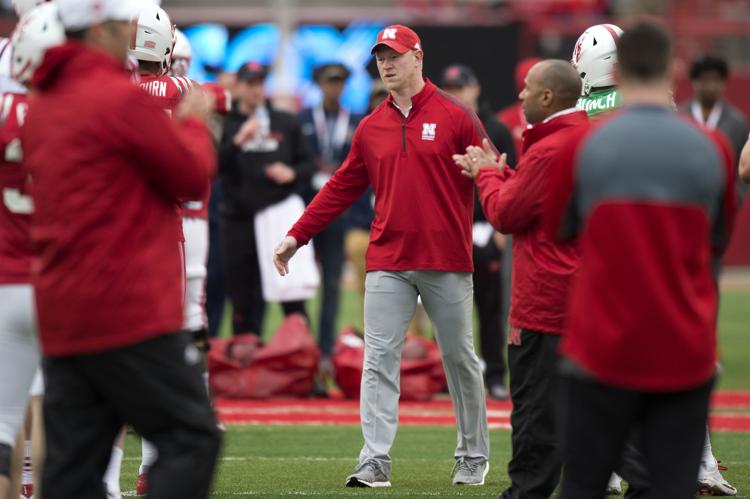 Red-White Spring Game, 4/21/18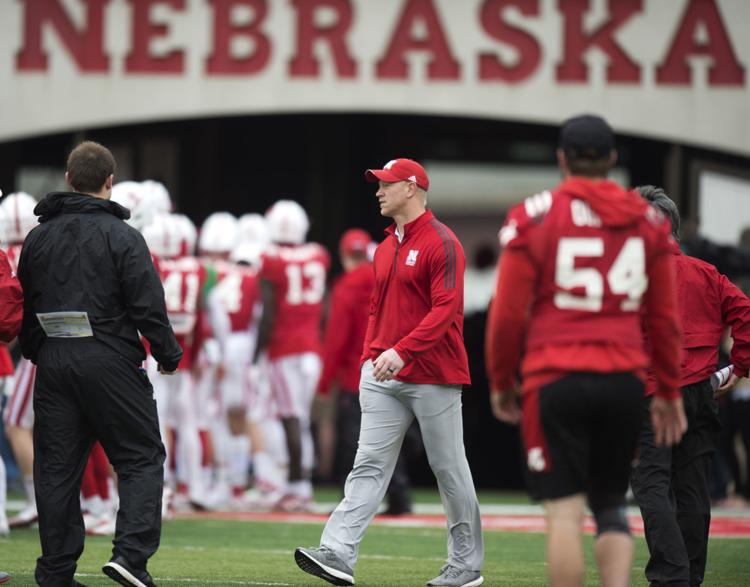 Lincoln vs. Sioux City, 5/17/18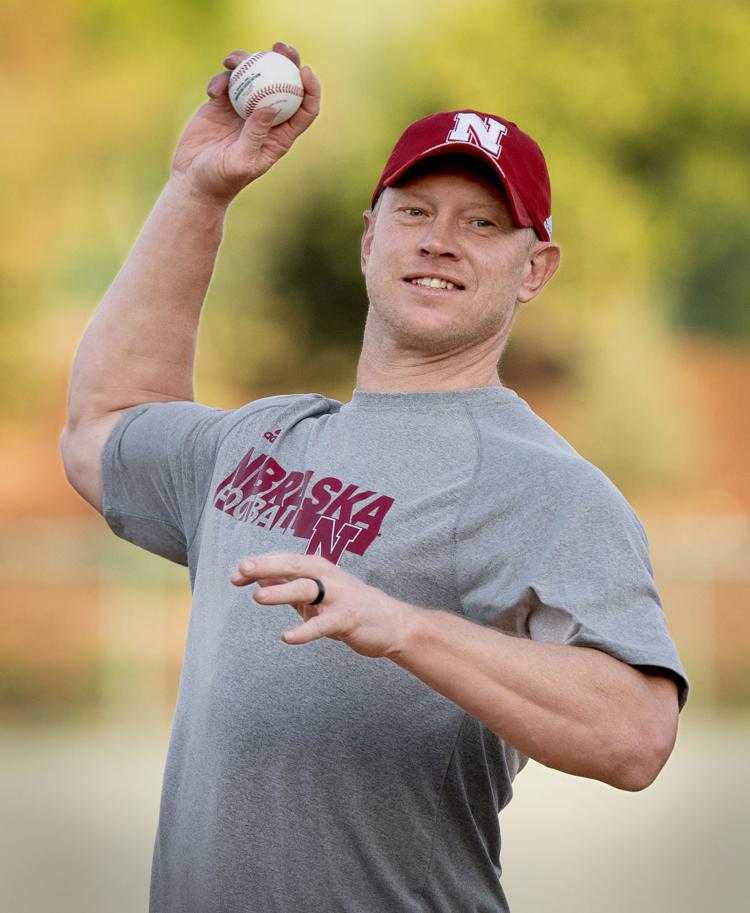 Lincoln vs. Sioux City, 5/17/18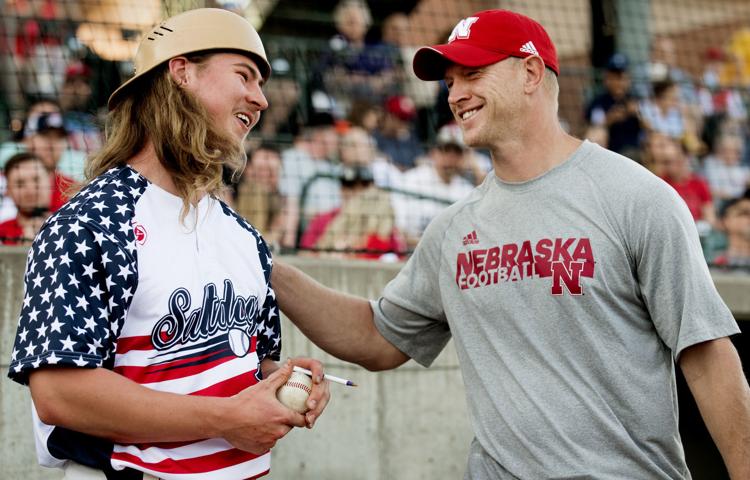 Friday Night Lights, 6/22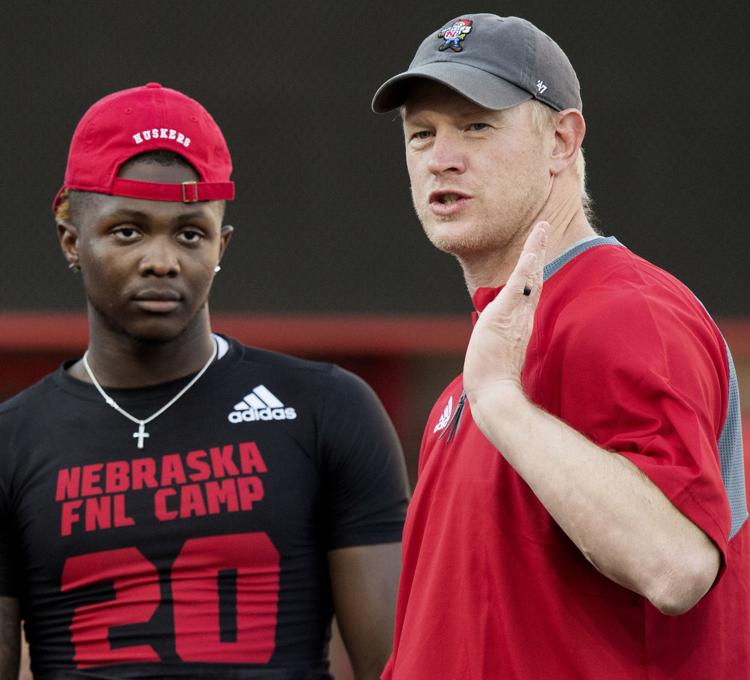 Friday Night Lights, 6/22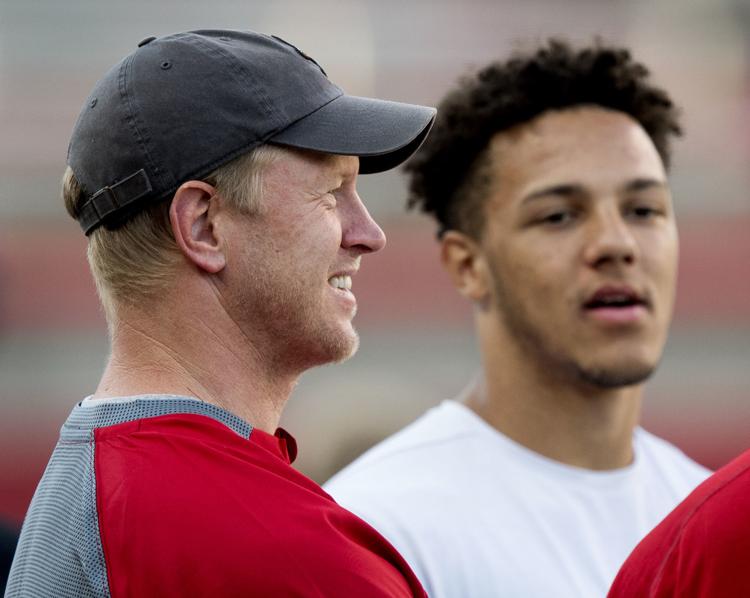 Friday Night Lights, 6/22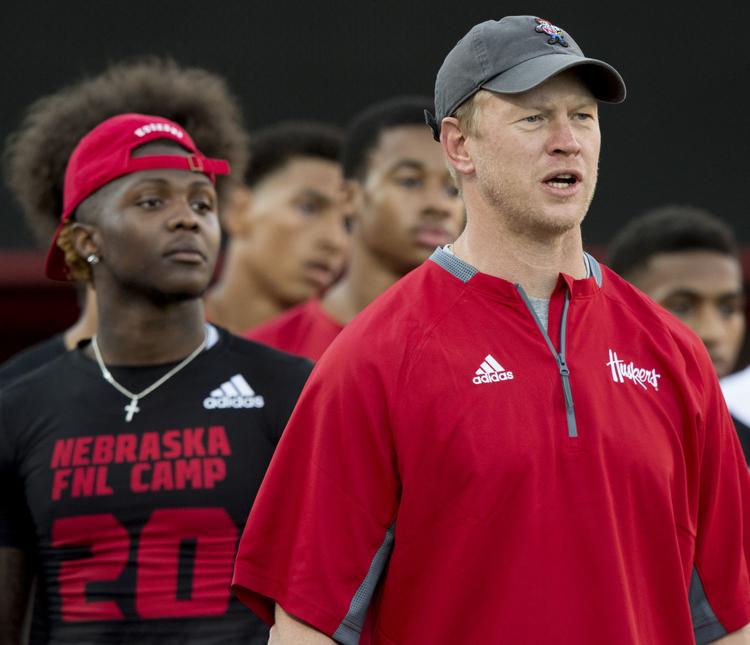 Friday Night Lights, 6/22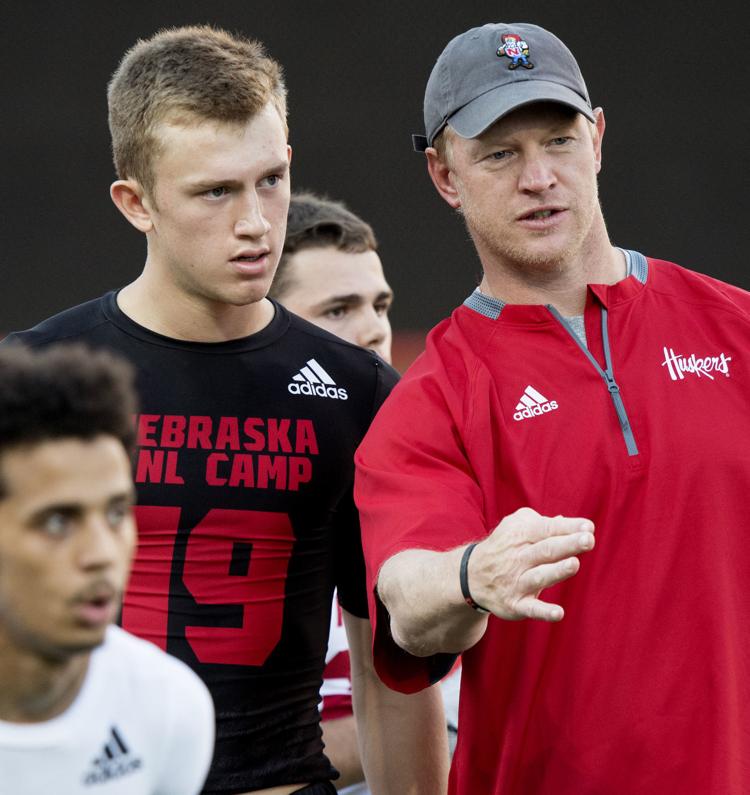 Friday Night Lights, 6/22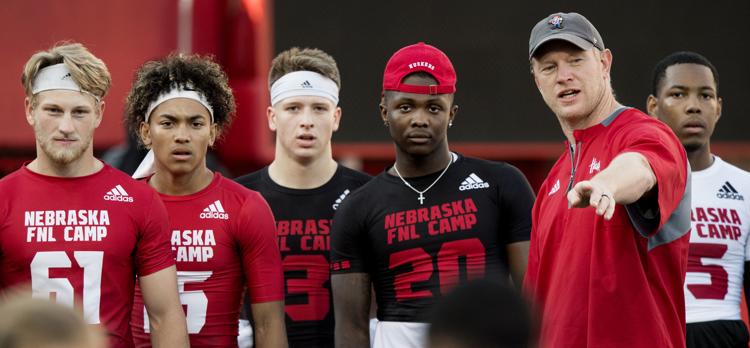 Friday Night Lights, 6/22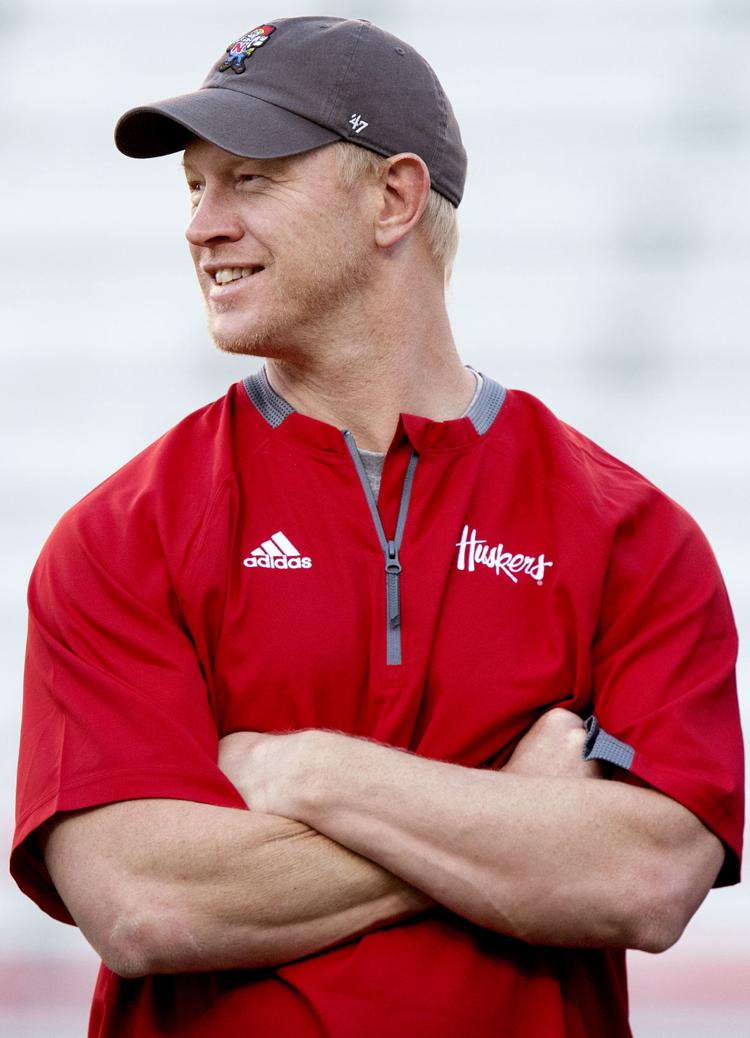 NU Press Conference, 08.02.2018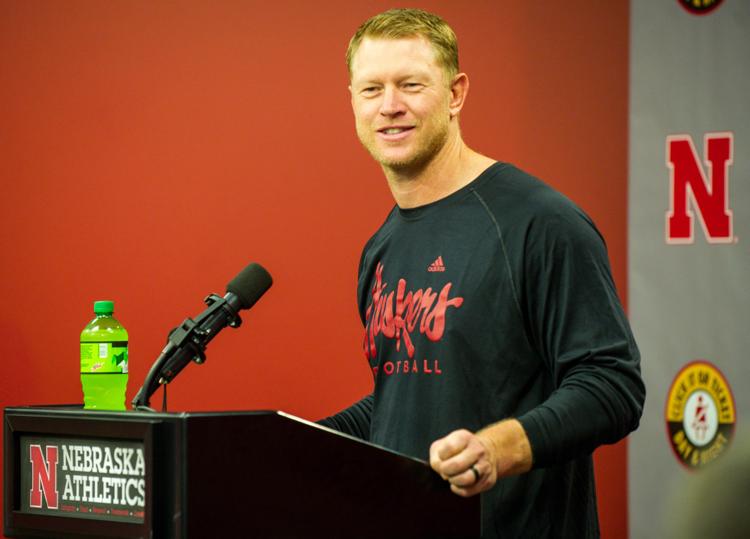 NU Press Conference, 08.02.2018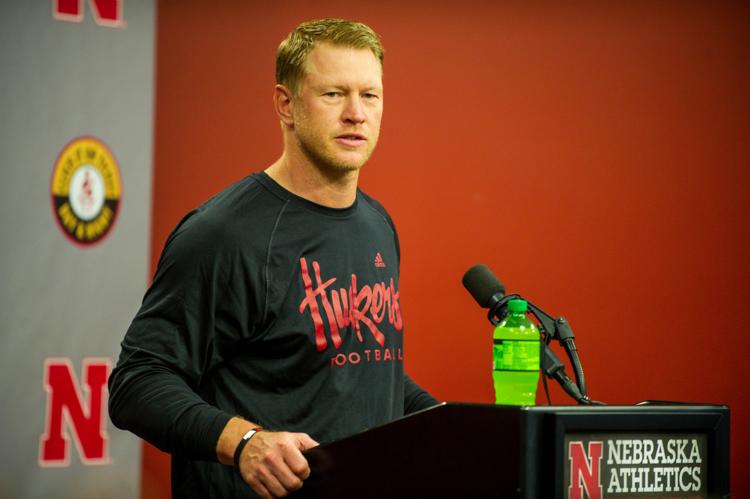 NU Press Conference, 08.02.2018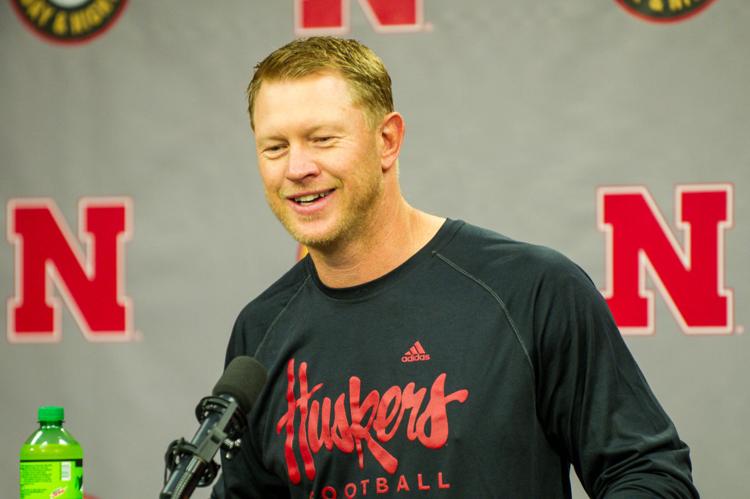 Huskers fall practice, Day 5, 8/8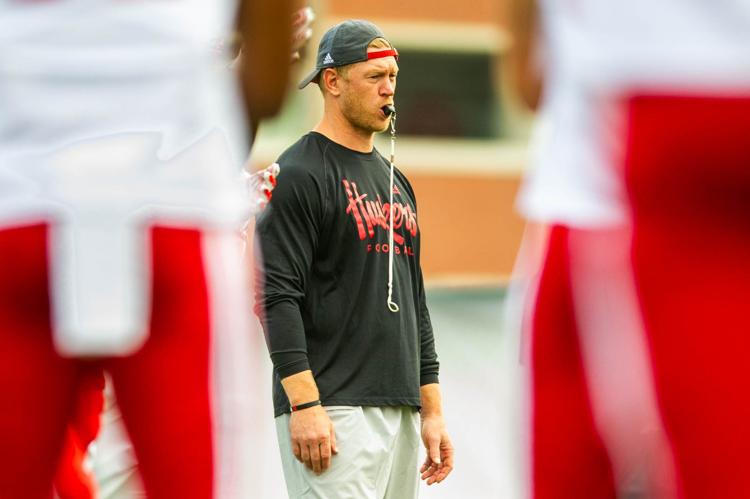 Fan Day, 8.17.18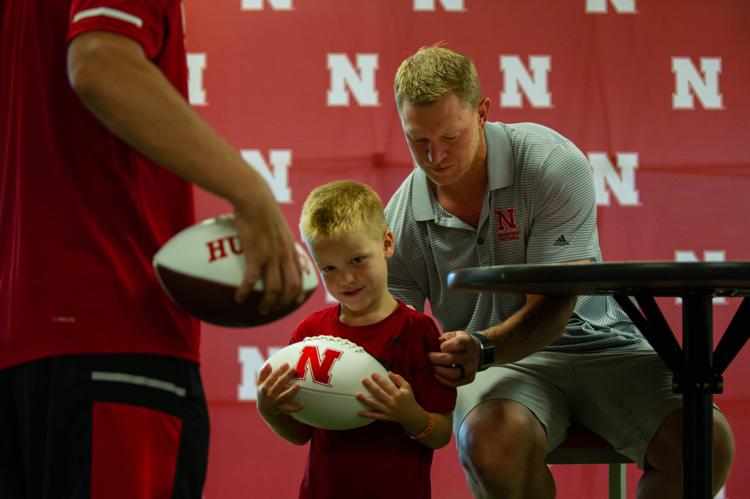 Fan Day, 8.17.18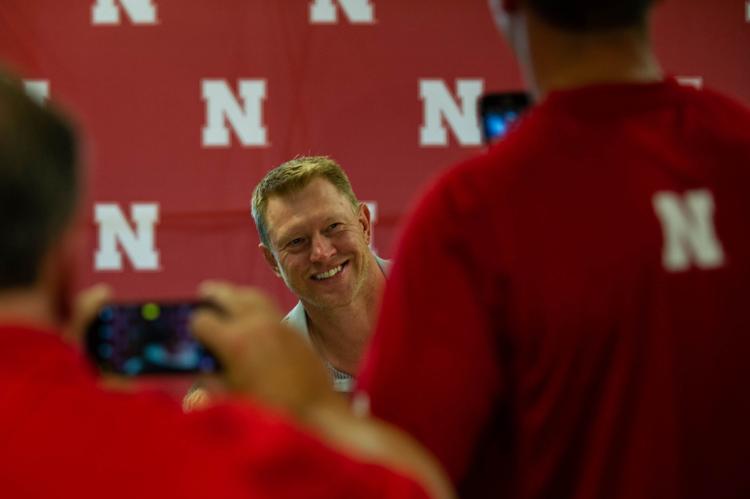 Fan Day, 8.17.18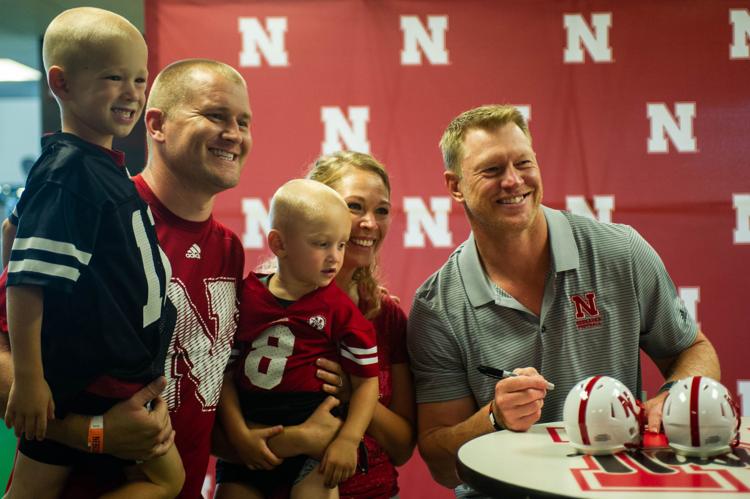 Nebraska Athletics News Conference, 8.26.18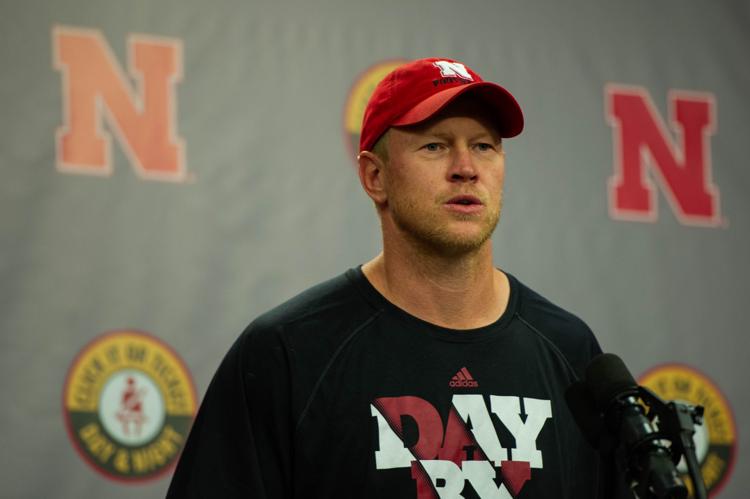 Nebraska Athletics News Conference, 8.26.18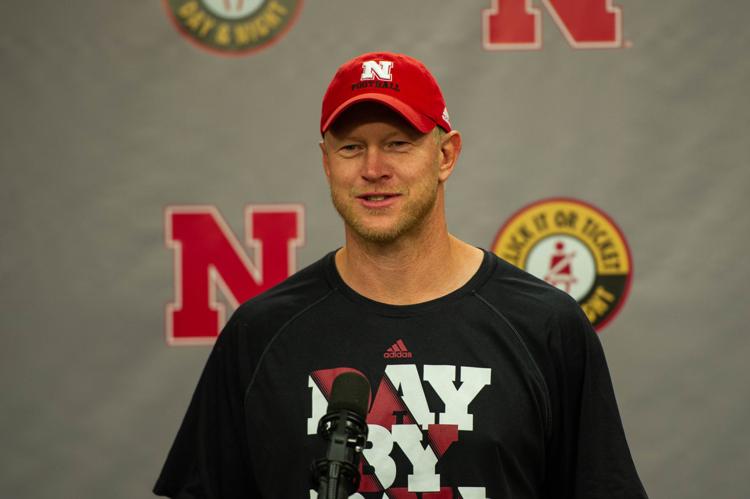 Nebraska Athletics News Conference, 8.26.18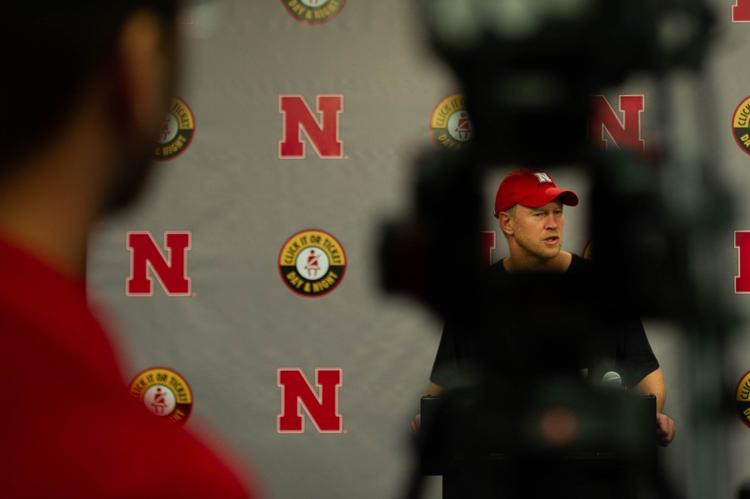 Akron vs. Nebraska, college football, 9.1.18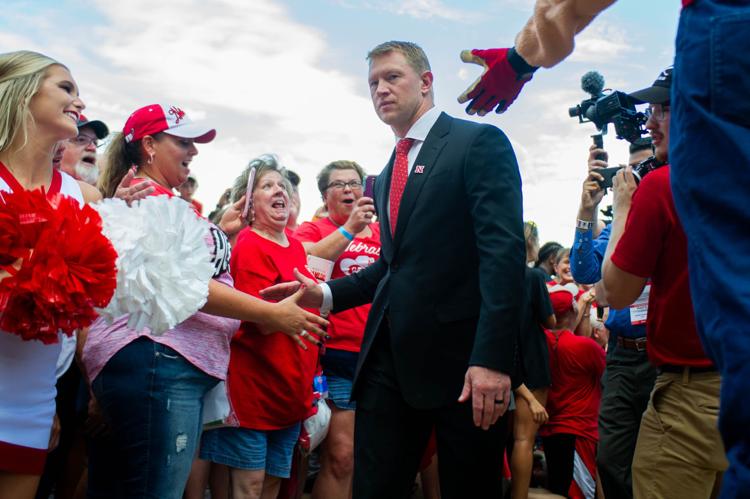 Akron vs. Nebraska, college football, 9.1.18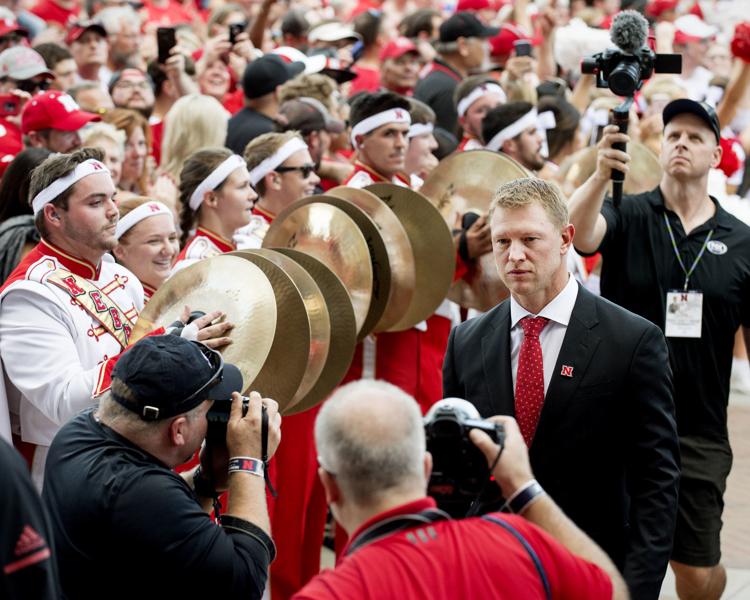 Akron vs. Nebraska, college football, 9.1.18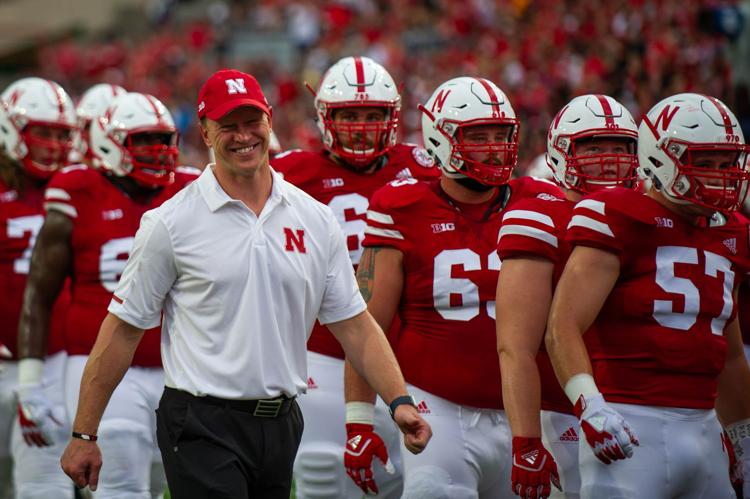 Akron vs. Nebraska, college football, 9.1.18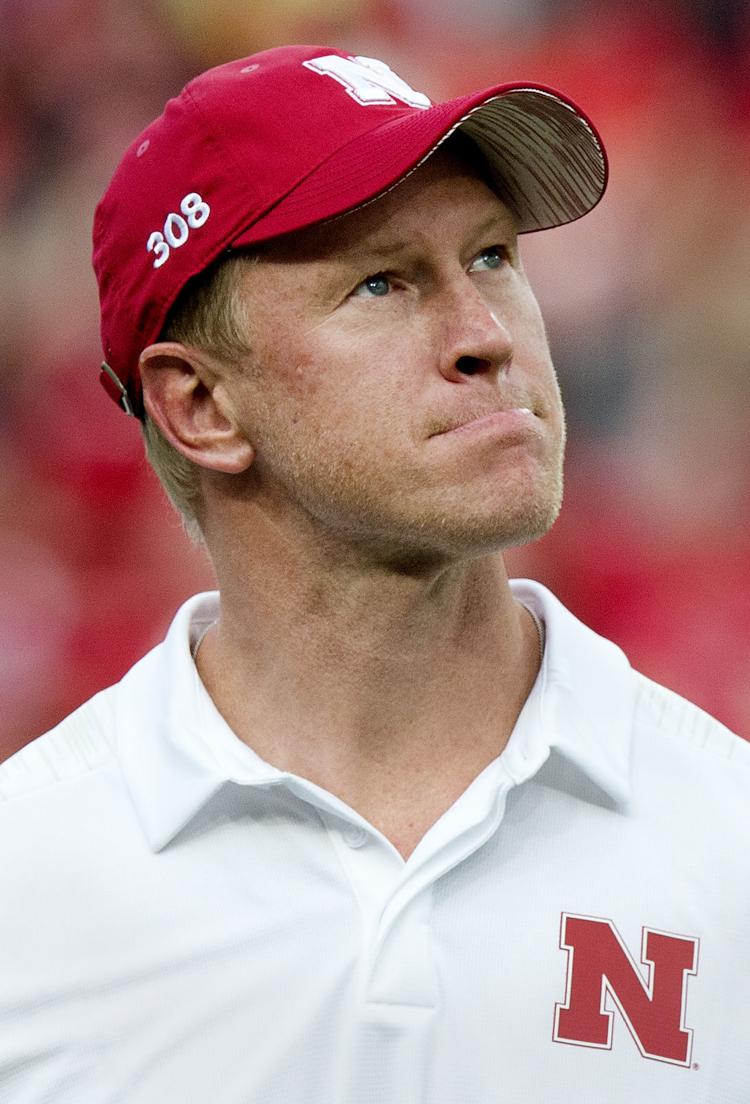 Akron vs. Nebraska, college football, 9.1.18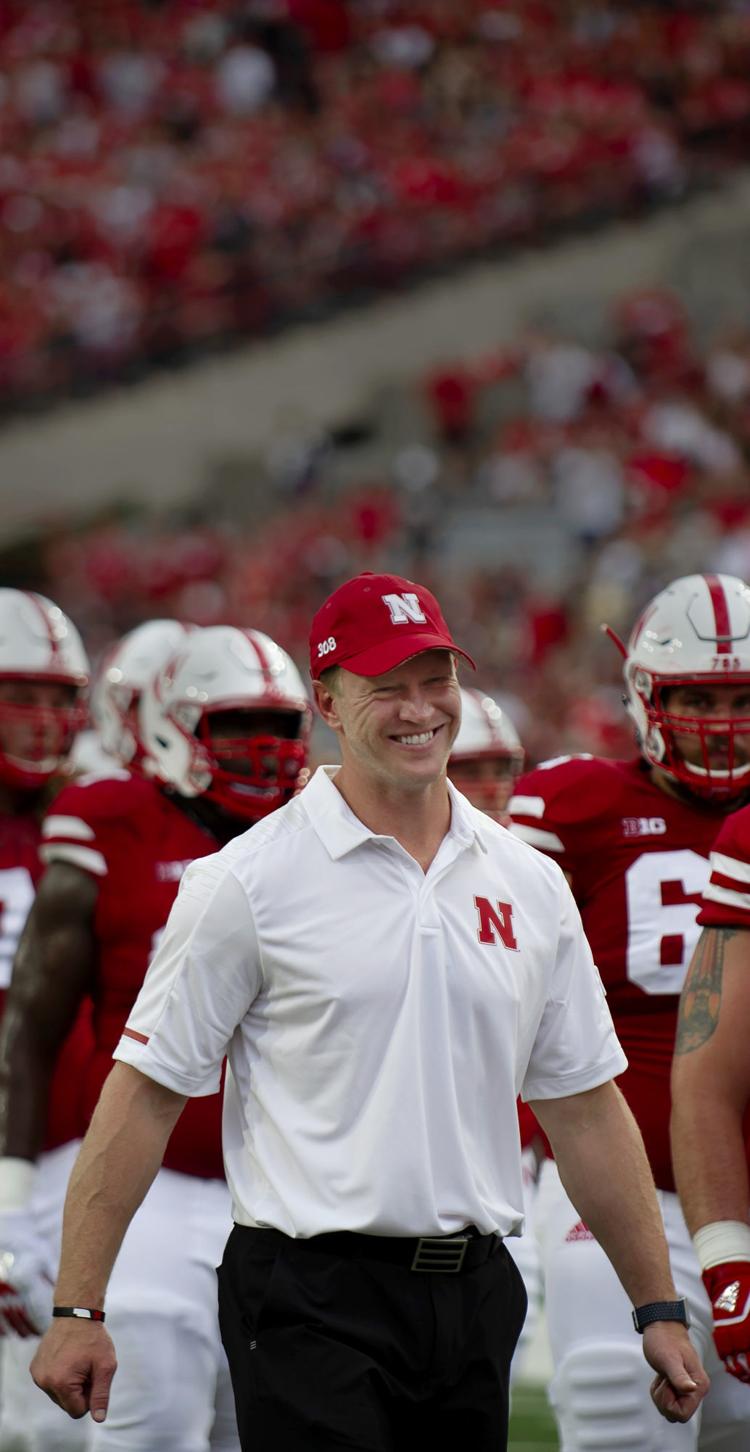 Colorado vs. Nebraska, 9/8/18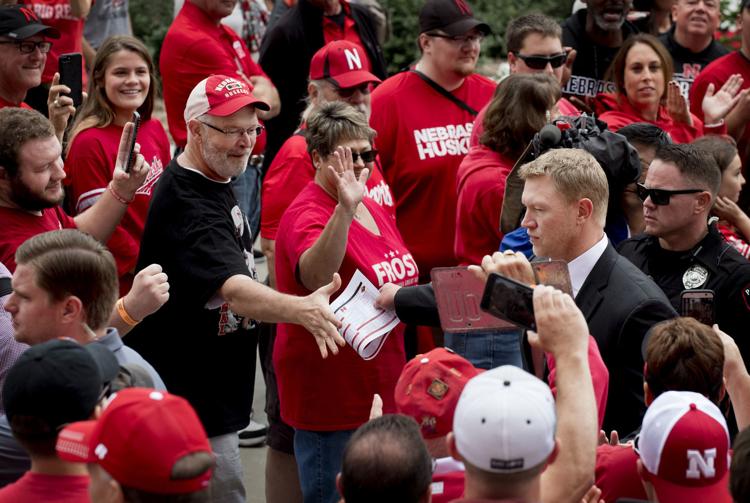 Colorado vs. Nebraska, 9/8/18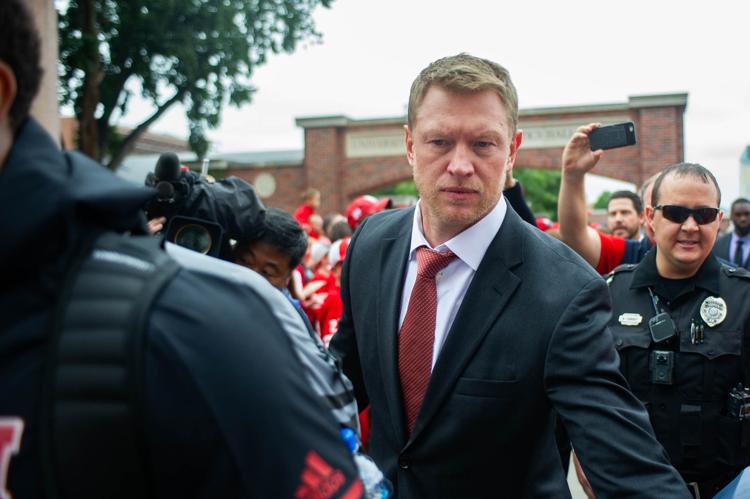 Colorado vs. Nebraska, 9/8/18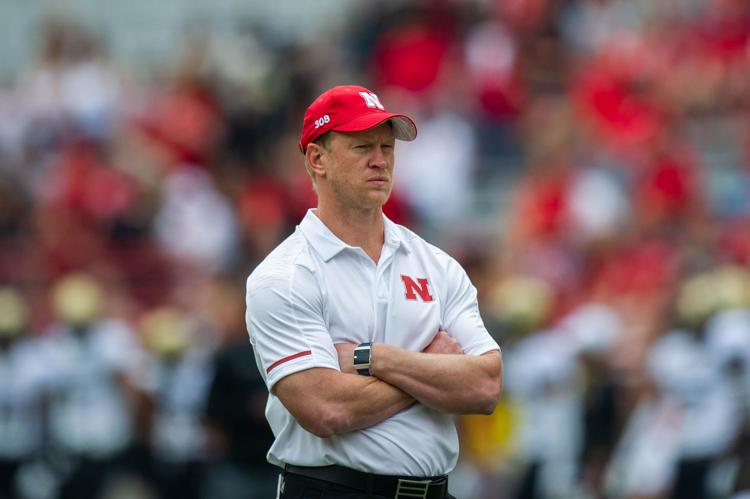 Colorado vs. Nebraska, 9/8/18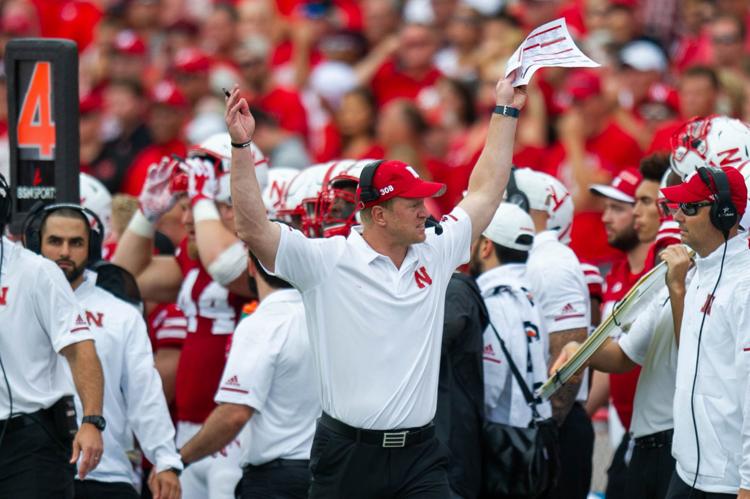 Colorado vs. Nebraska, 9/8/18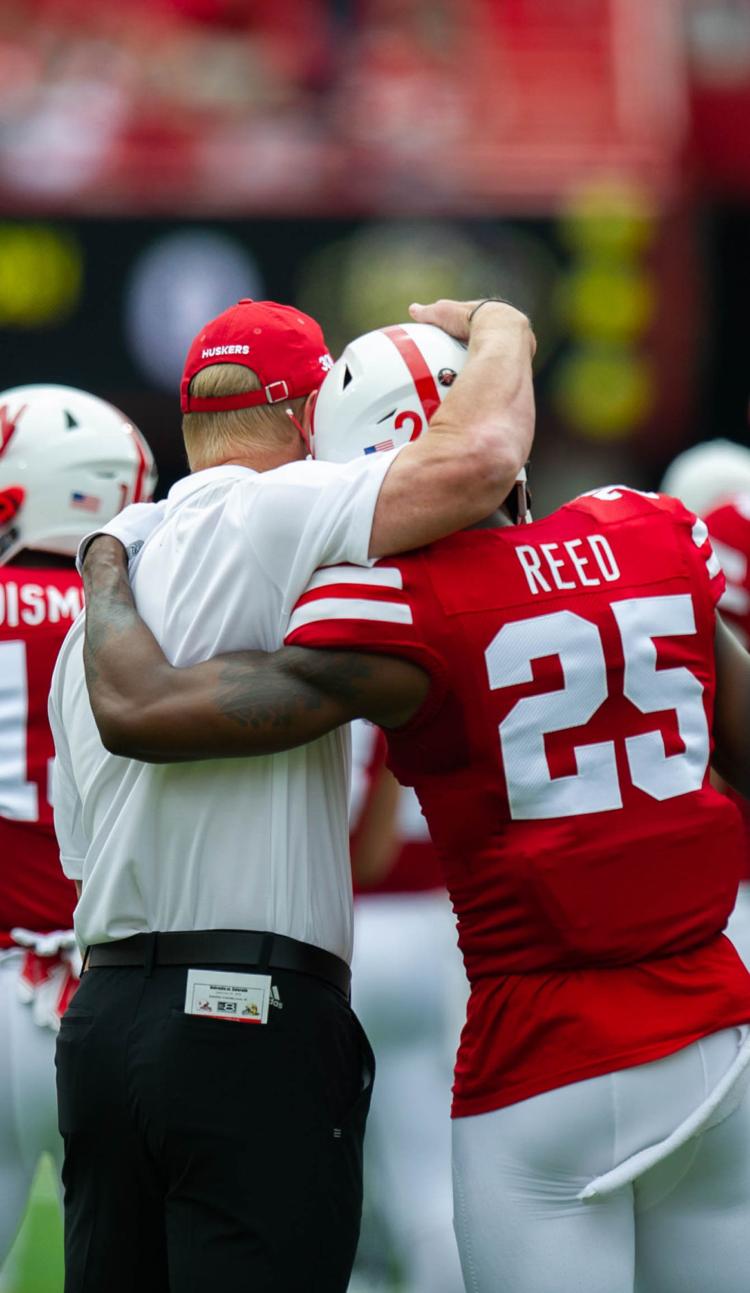 Colorado vs. Nebraska, 9/8/18
Colorado vs. Nebraska, 9/8/18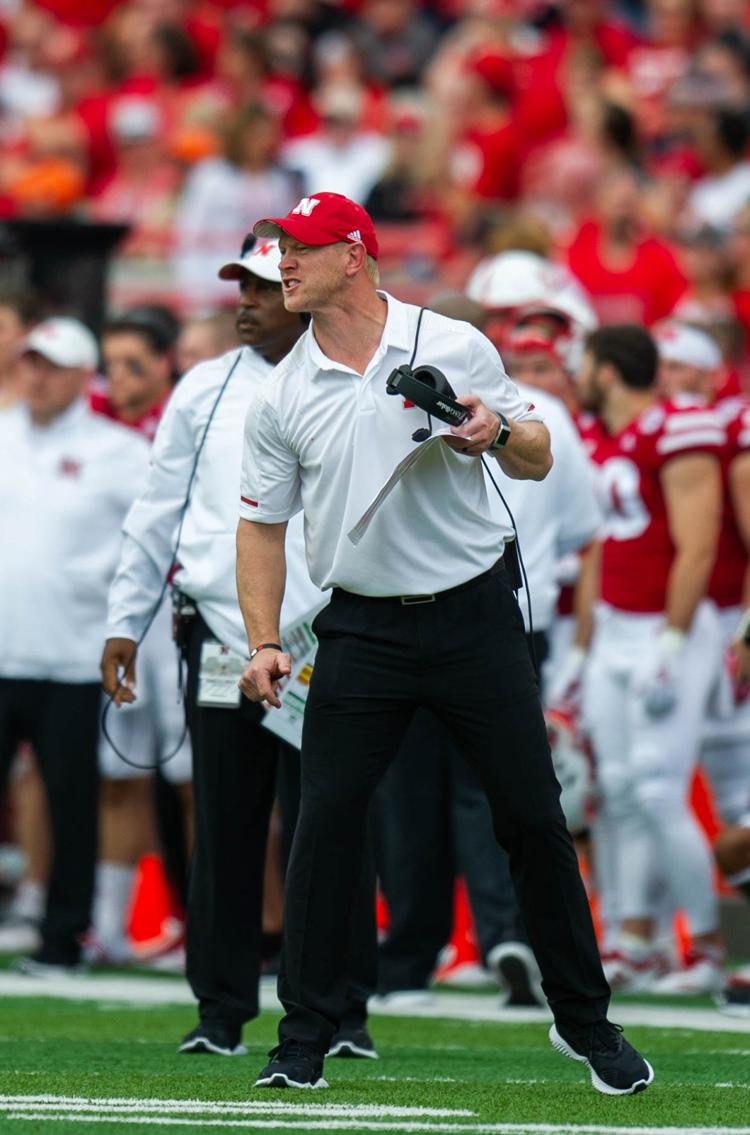 Troy vs. Nebraska, 9/15/18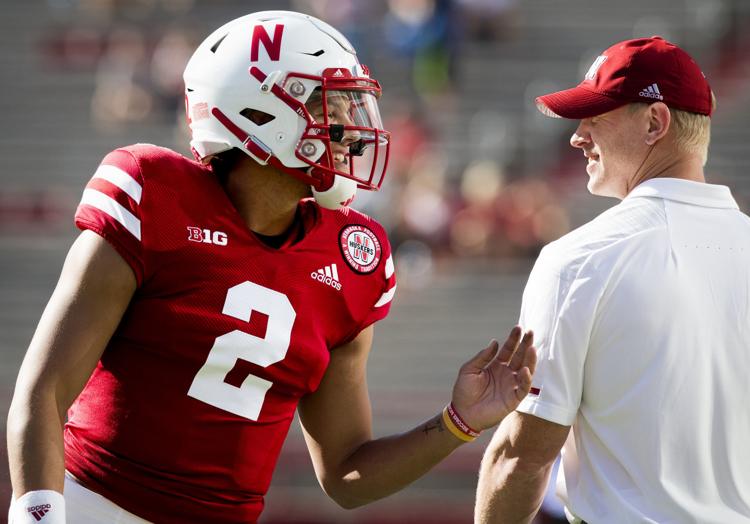 Troy vs. Nebraska, 9/15/18
Nebraska vs. Purdue, 9/29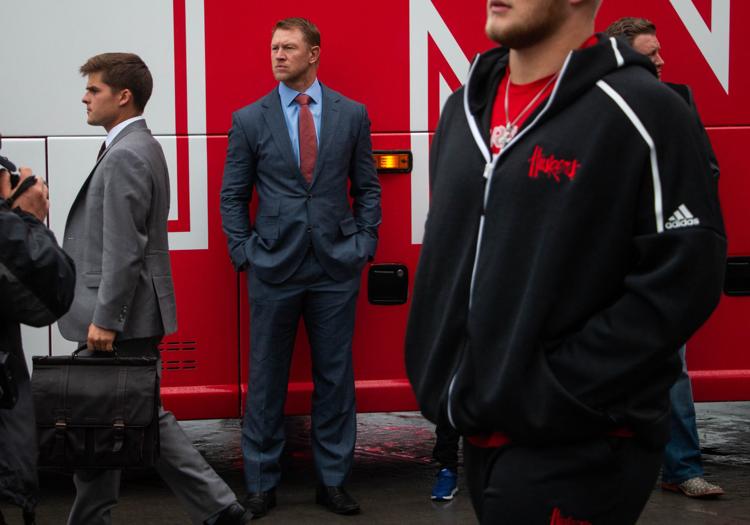 Nebraska vs. Purdue, 9/29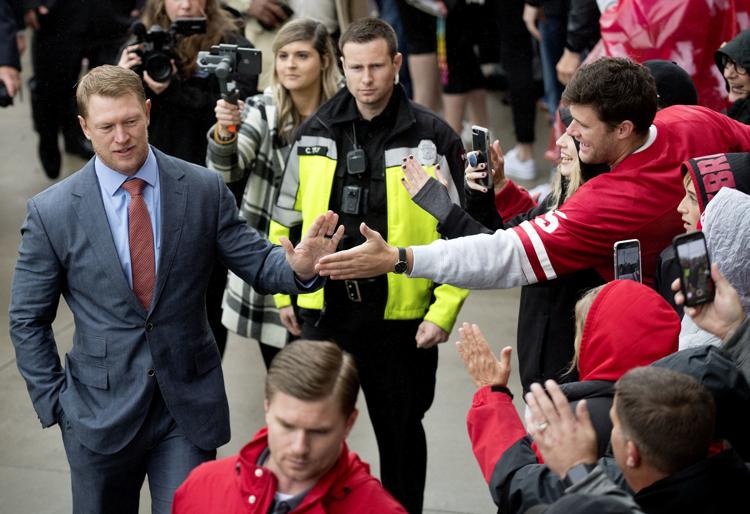 Nebraska vs. Purdue, 9/29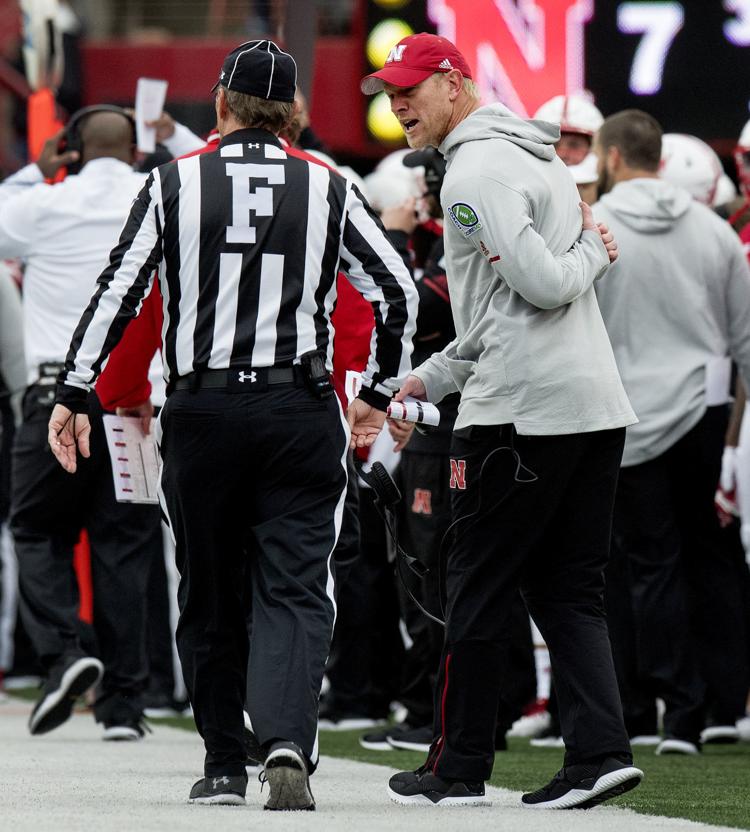 Nebraska vs. Purdue, 9/29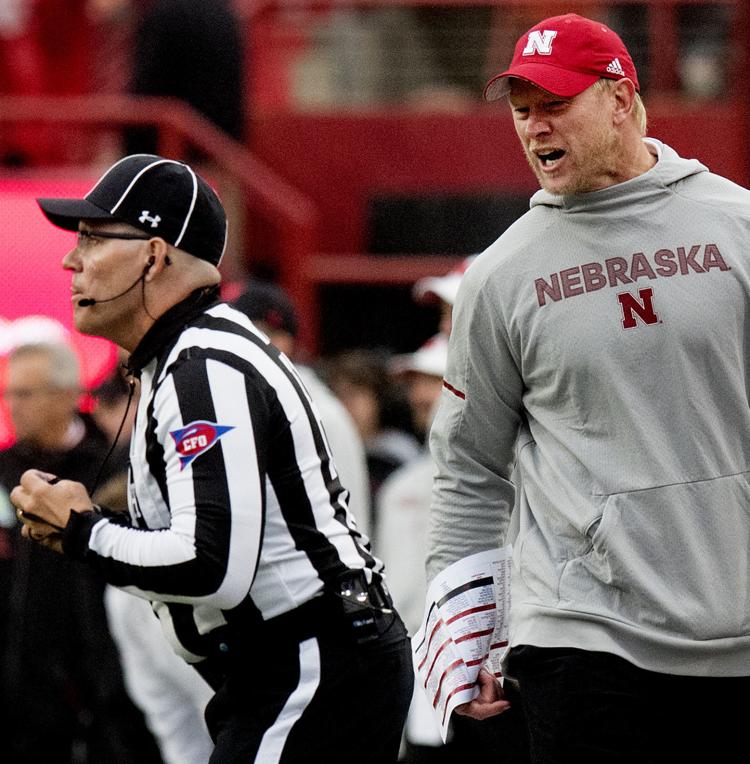 Nebraska vs. Purdue, 9/29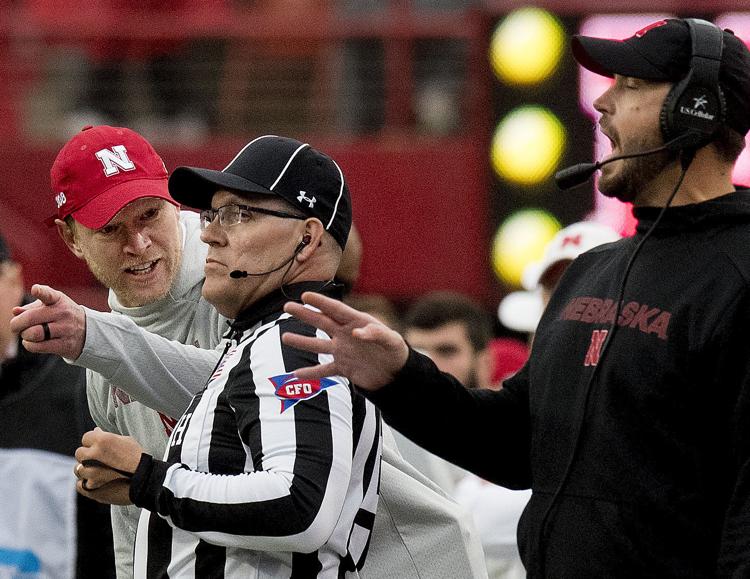 Nebraska vs. Purdue, 9/29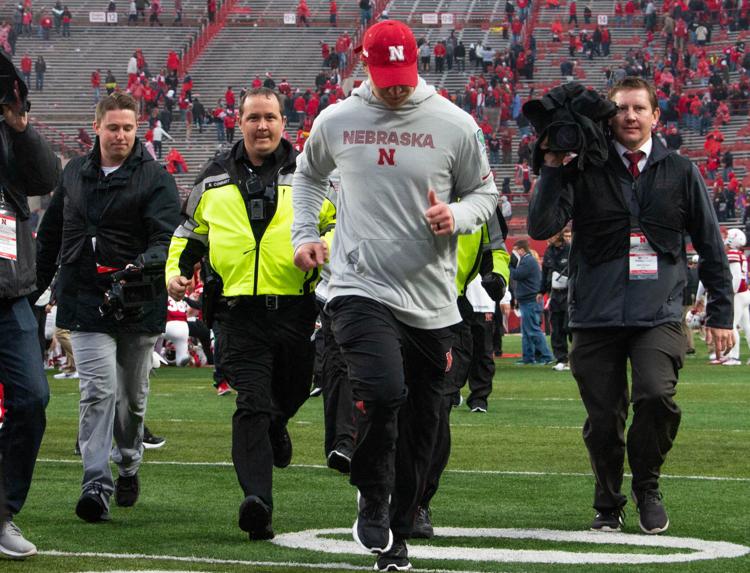 Nebraska vs. Purdue, 9/29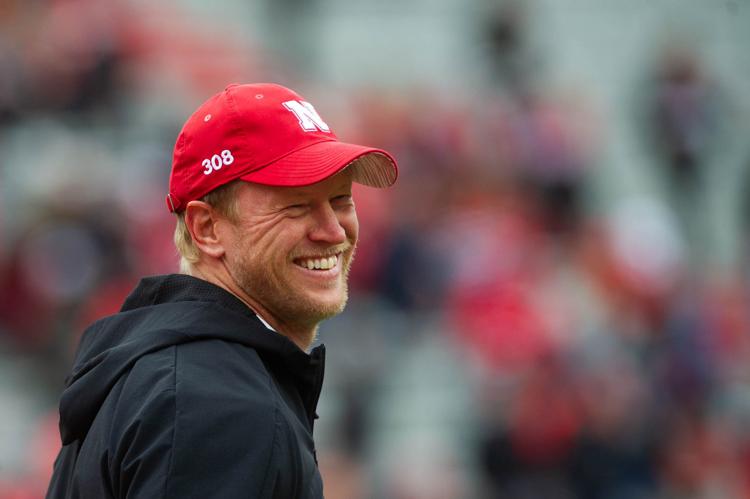 Nebraska vs. Northwestern, 10/13/18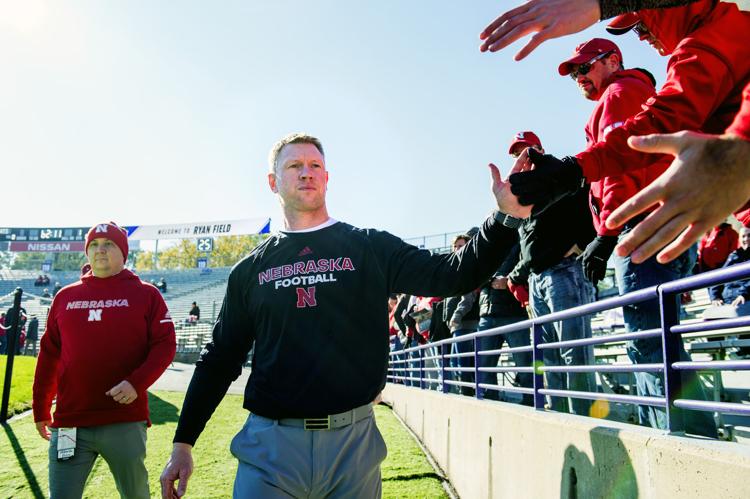 Nebraska vs. Northwestern, 10/13/18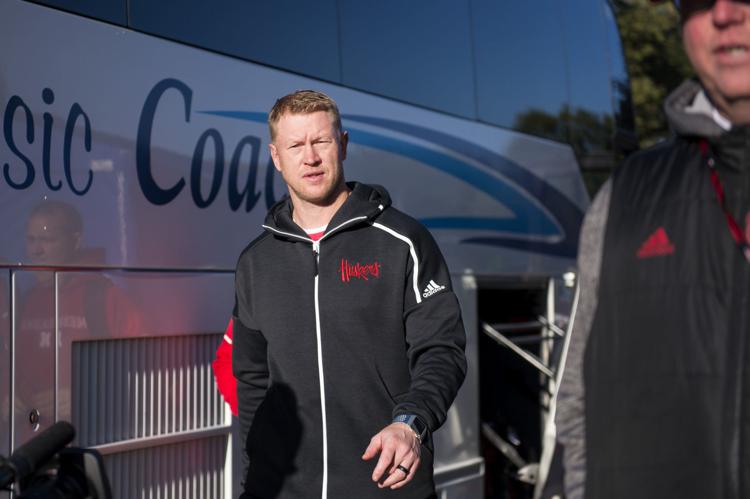 Nebraska vs. Northwestern, 10/13/18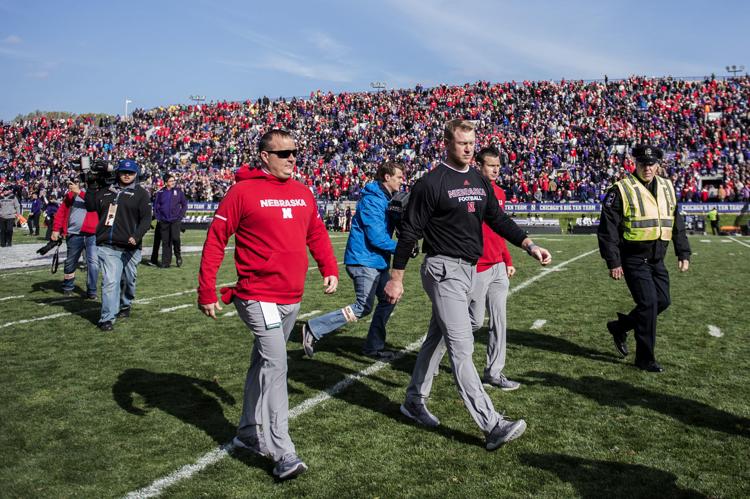 Nebraska vs. Northwestern, 10/13/18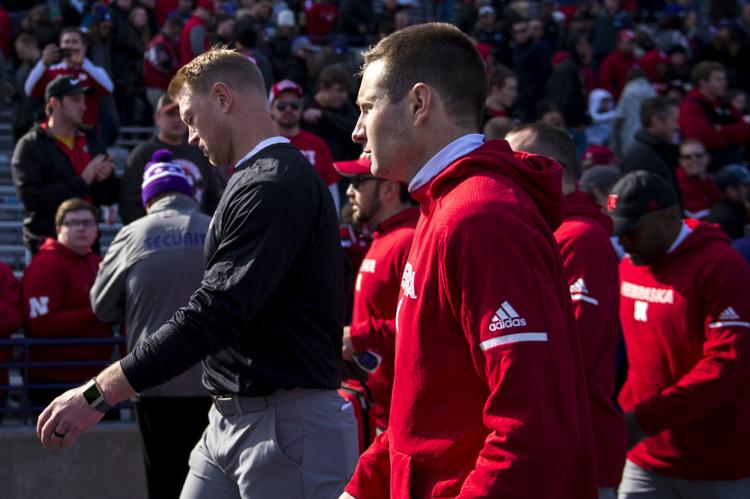 Nebraska vs. Northwestern, 10/13/18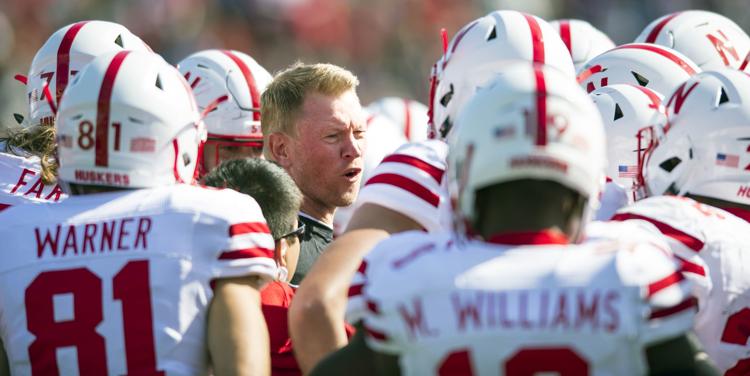 Nebraska vs. Northwestern, 10/13/18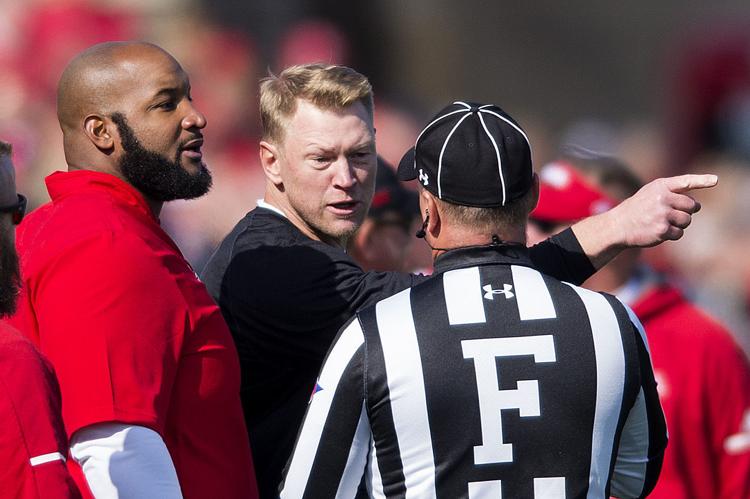 Nebraska vs. Northwestern, 10/13/18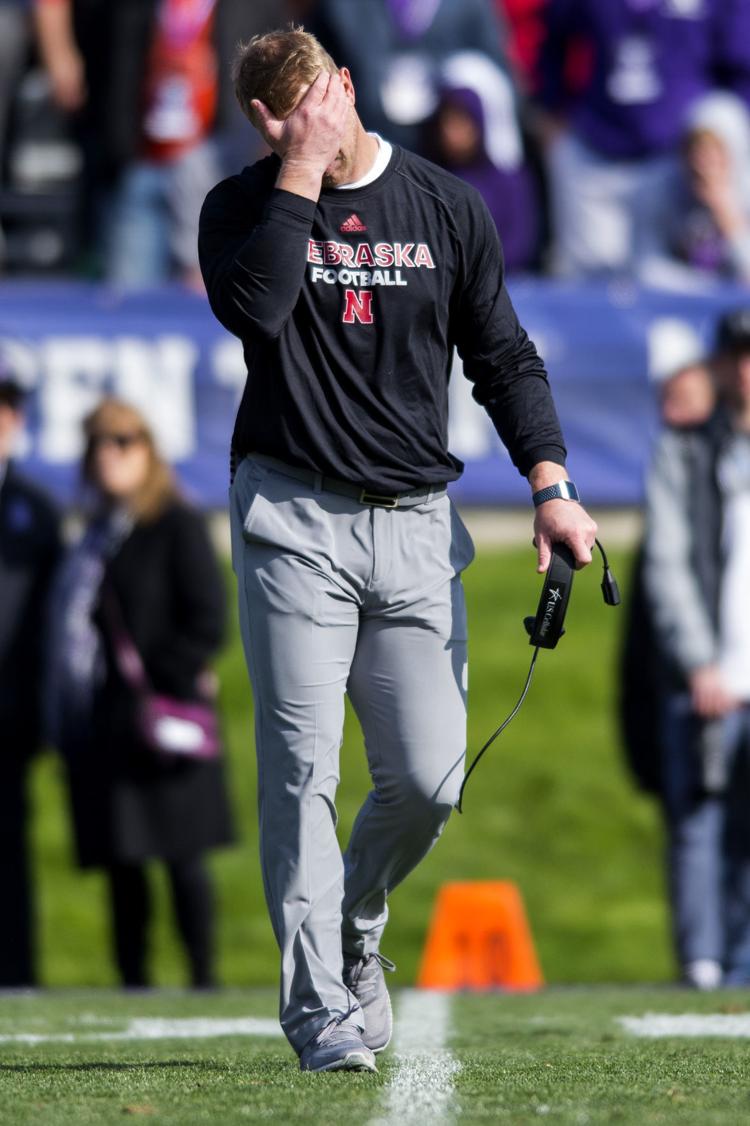 NU football vs. Minnesota, 10/20/18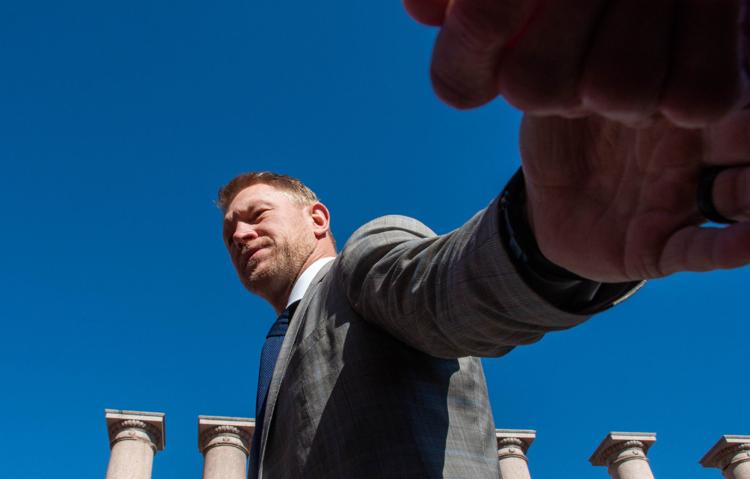 NU football vs. Minnesota, 10/20/18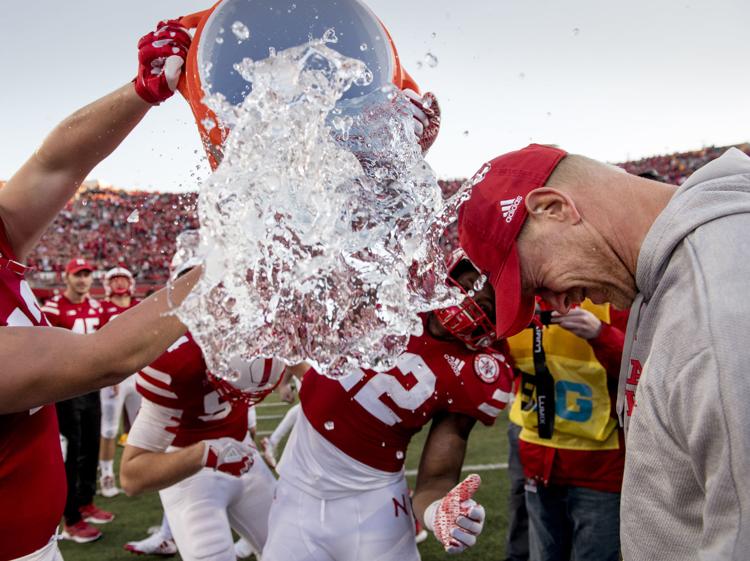 NU football vs. Minnesota, 10/20/18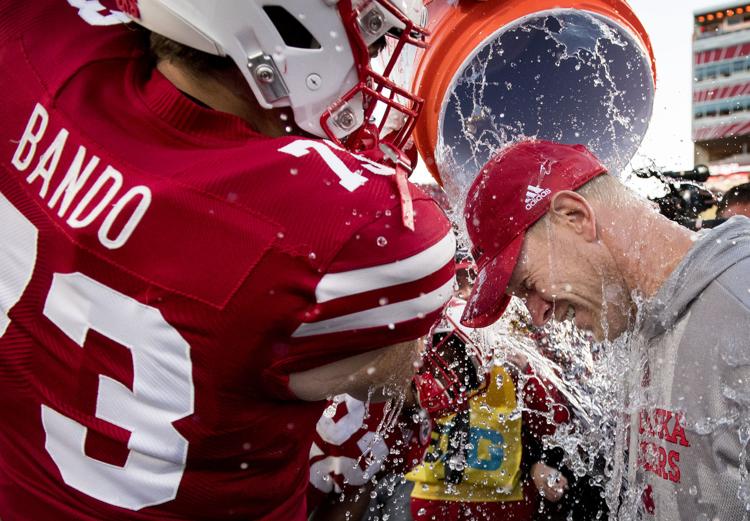 NU football vs. Minnesota, 10/20/18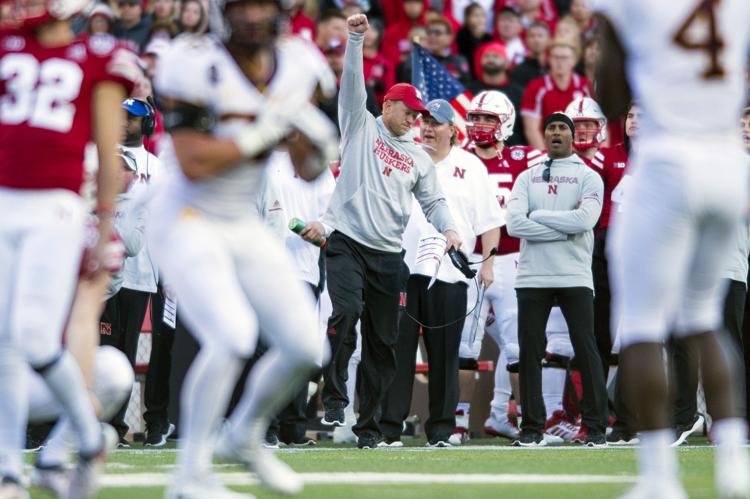 NU football vs. Minnesota, 10/20/18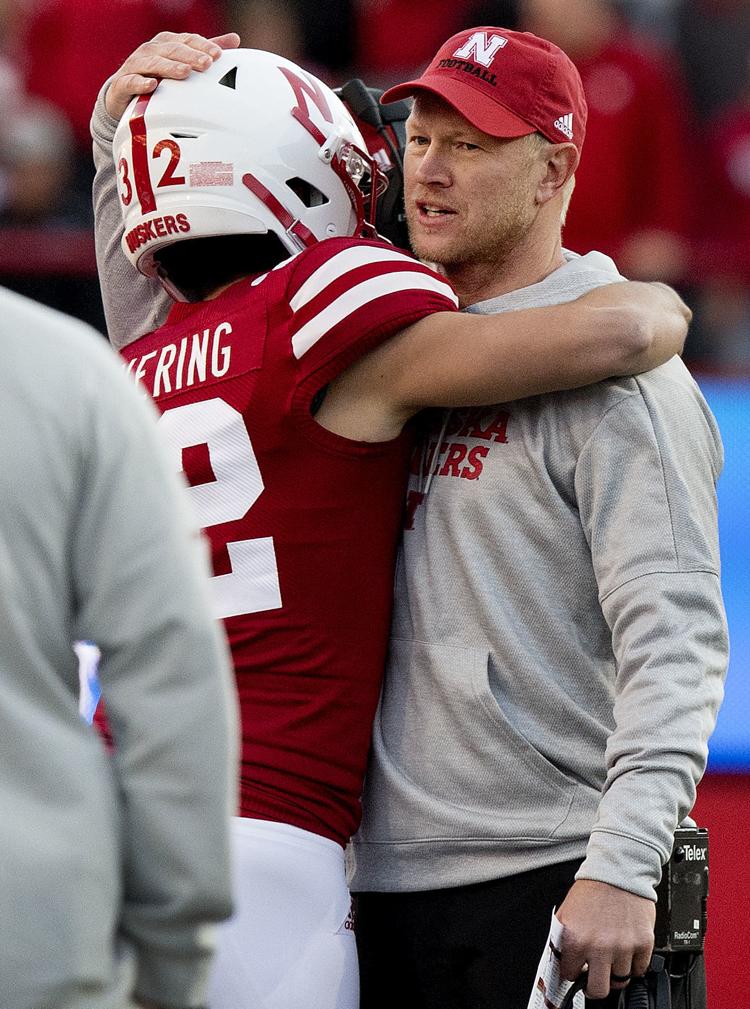 NU football vs. Minnesota, 10/20/18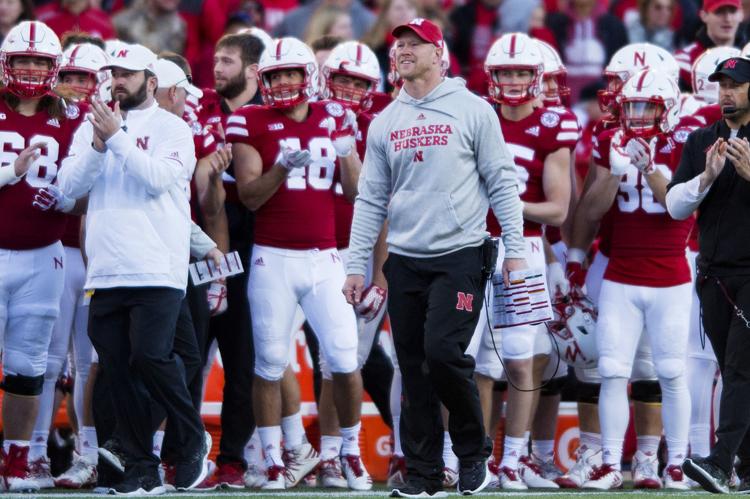 NU football vs. Minnesota, 10/20/18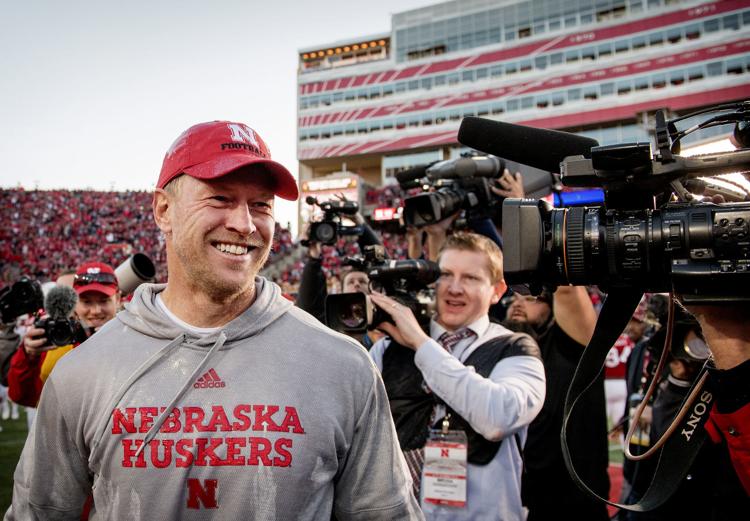 NU football vs. Minnesota, 10/20/18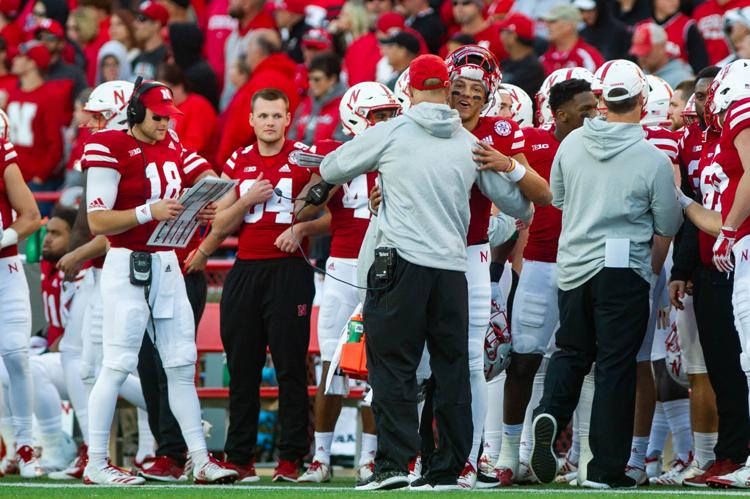 NU football vs. Minnesota, 10/20/18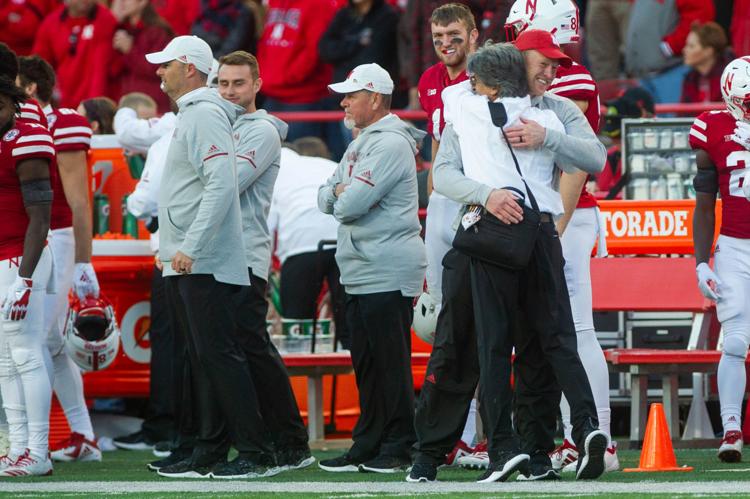 NU football vs. Minnesota, 10/20/18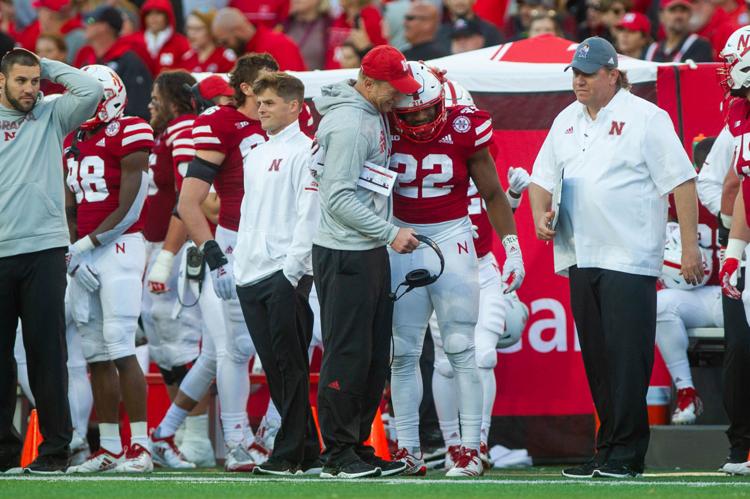 NU football vs. Minnesota, 10/20/18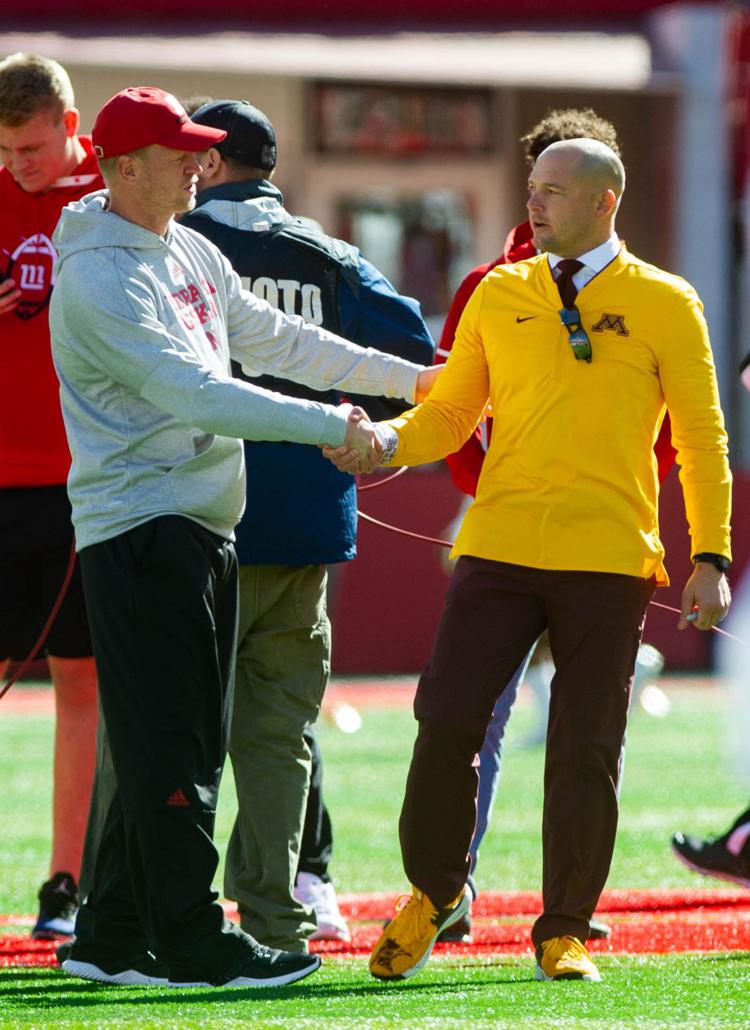 NU Football vs. Minnesota, 10/20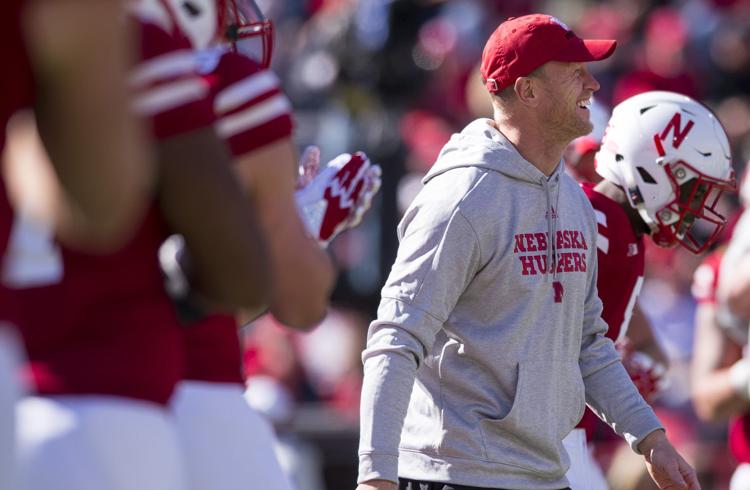 NU Football vs. Minnesota, 10/20
NU football vs. Minnesota, 10/20/18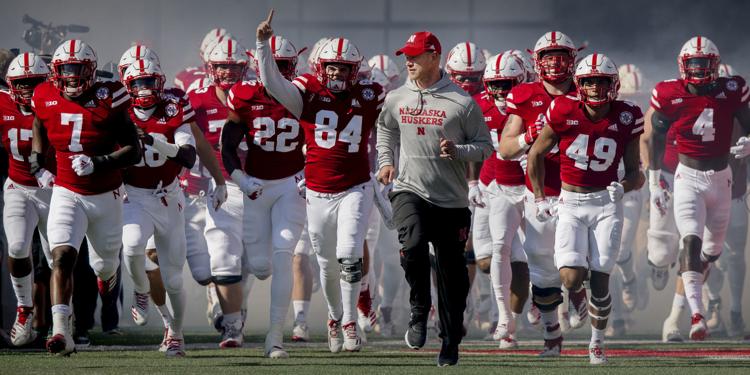 NU football vs. Minnesota, 10/20/18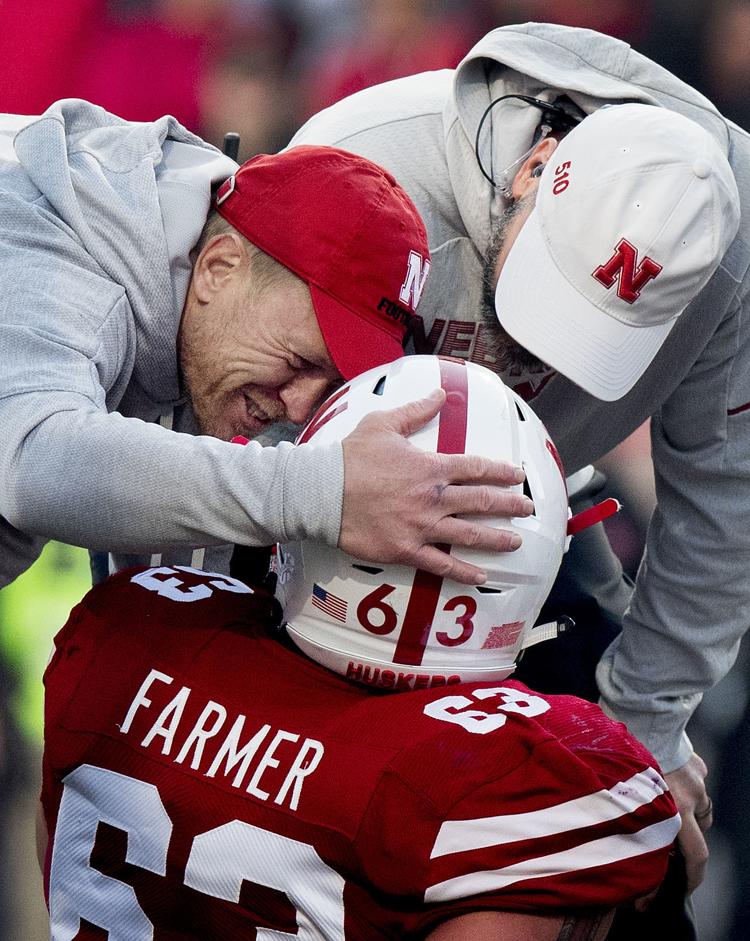 Nebraska vs. Bethune-Cookman, 10/27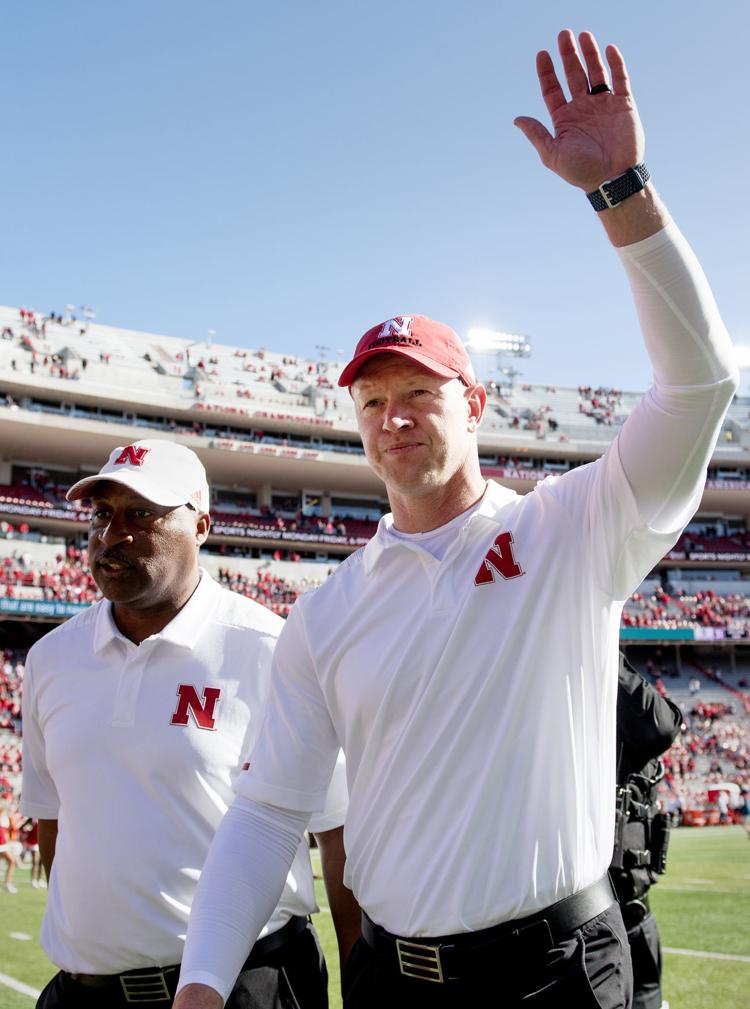 Nebraska vs. Bethune-Cookman, 10/27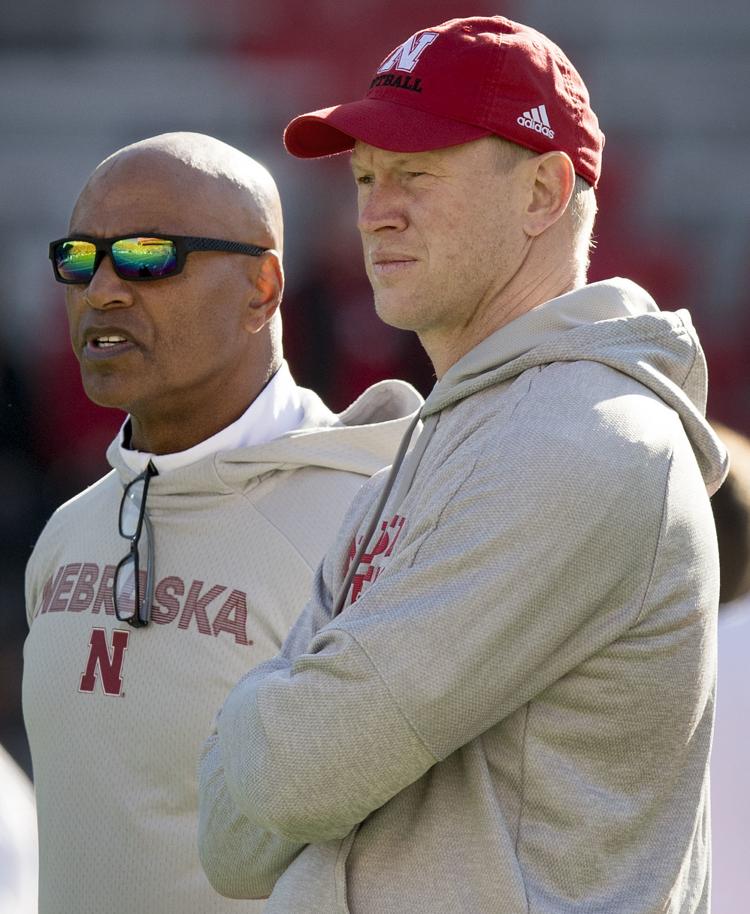 Nebraska vs. Bethune-Cookman, 10/27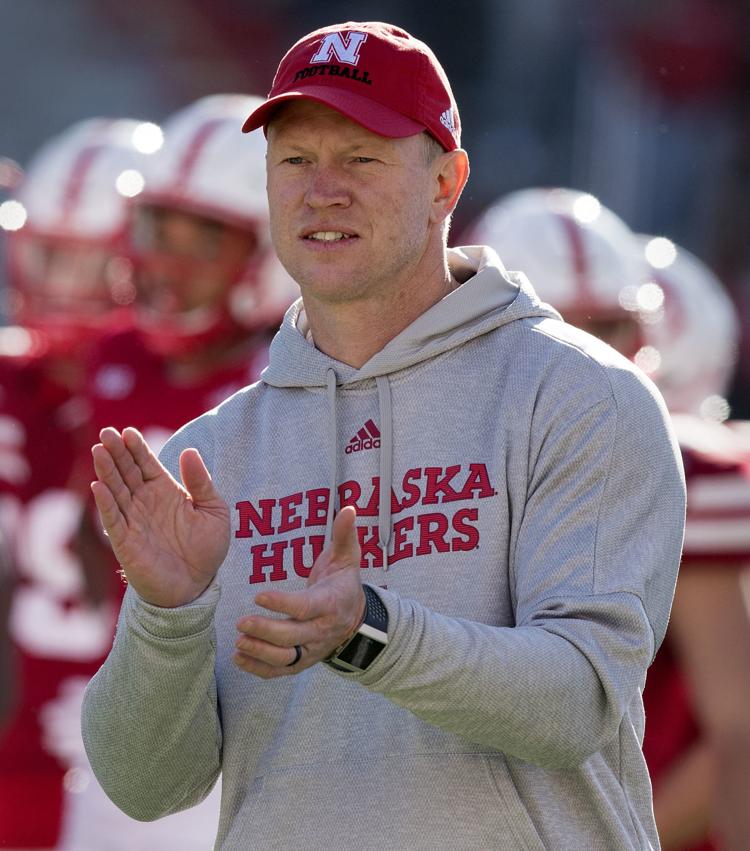 Illinois at Nebraska, 11/10/18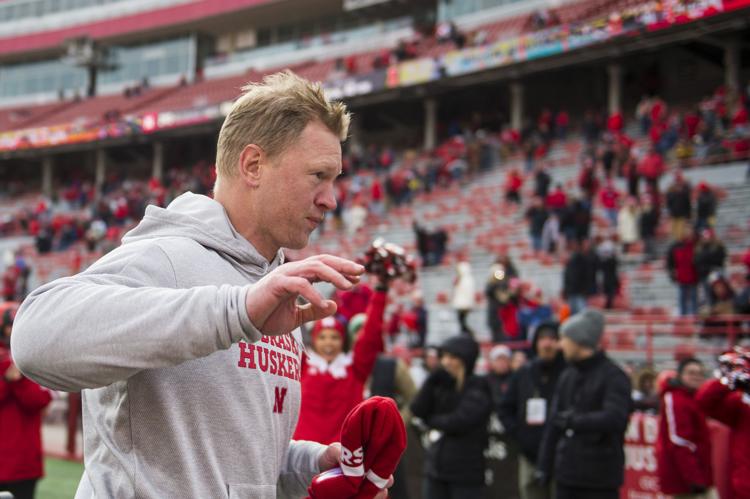 Illinois at Nebraska, 11/10/18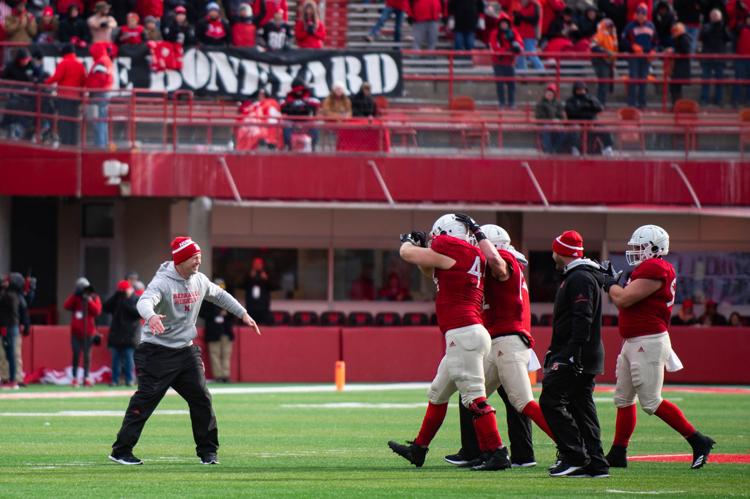 Illinois at Nebraska, 11/10/18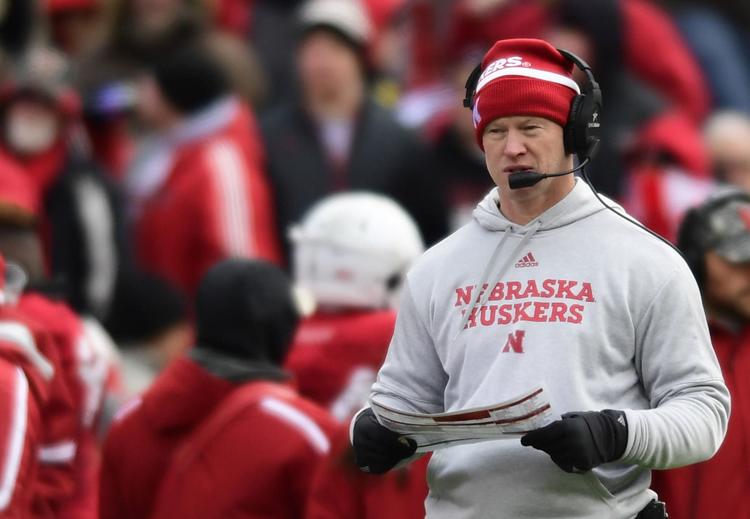 Michigan State vs. Nebraska, 11.17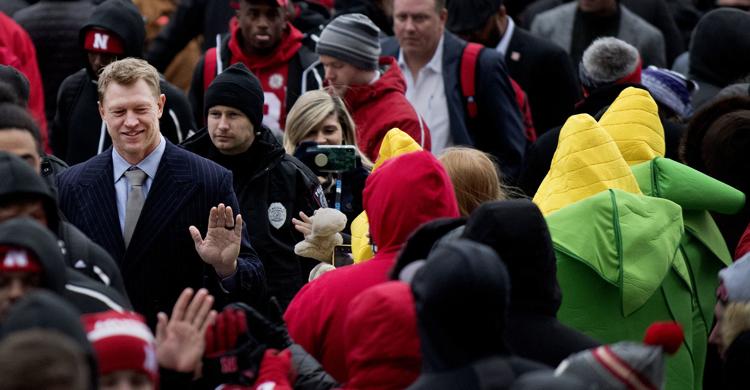 Michigan State vs. Nebraska, 11.17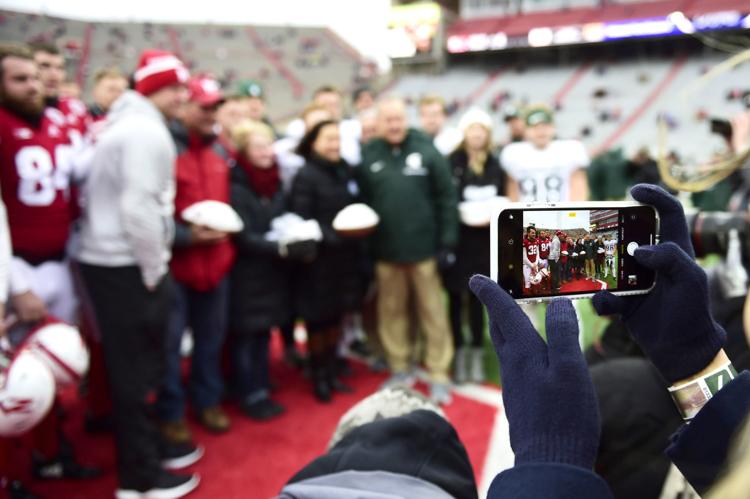 Michigan State vs. Nebraska, 11.17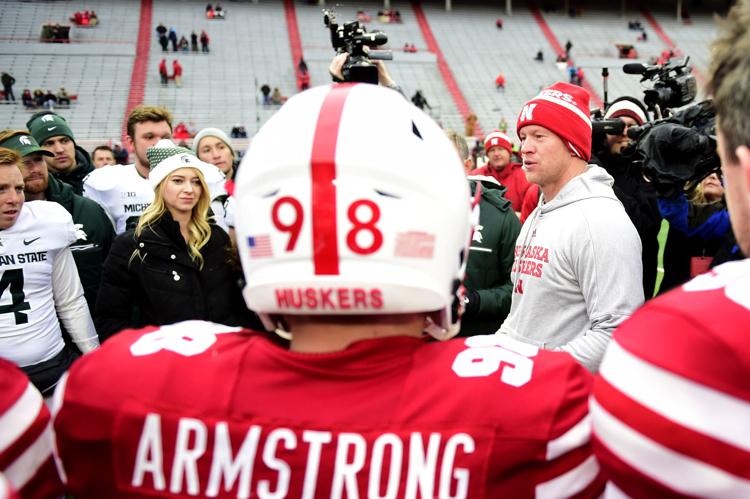 Michigan State vs. Nebraska, 11.17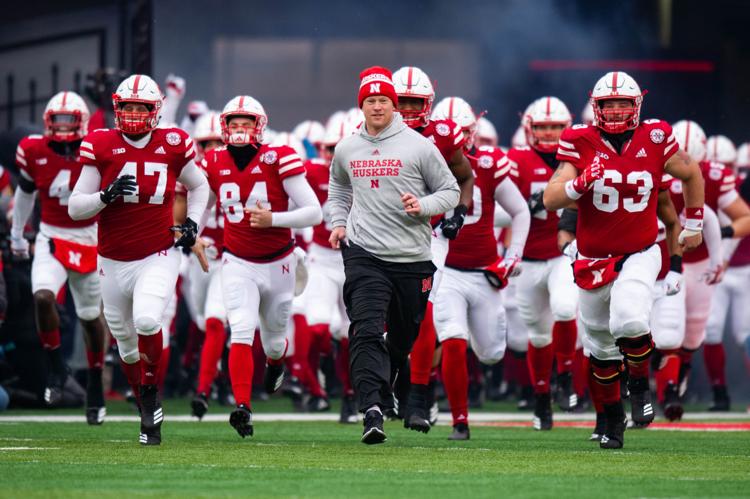 Michigan State vs. Nebraska, 11.17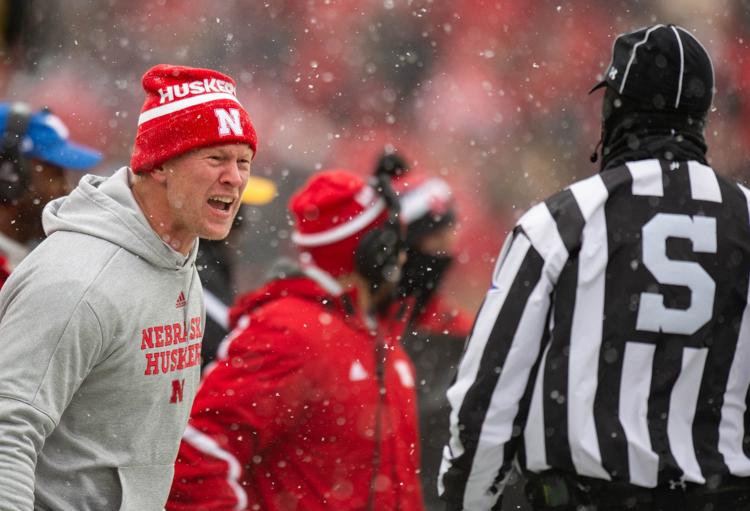 Michigan State vs. Nebraska, 11.17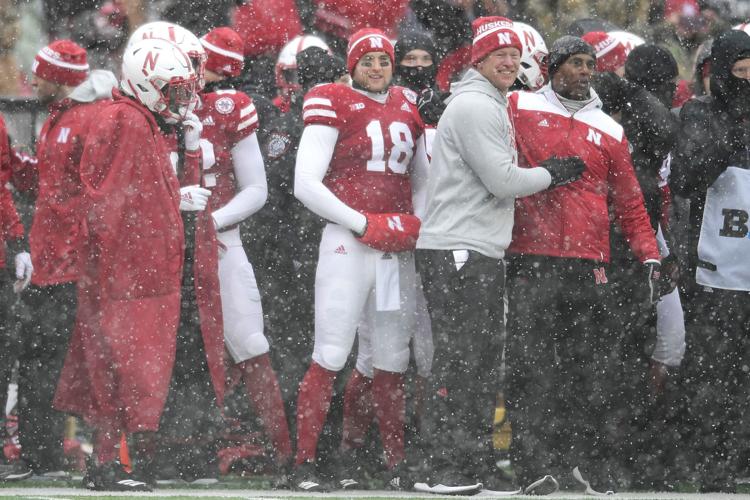 Michigan State vs. Nebraska, 11.17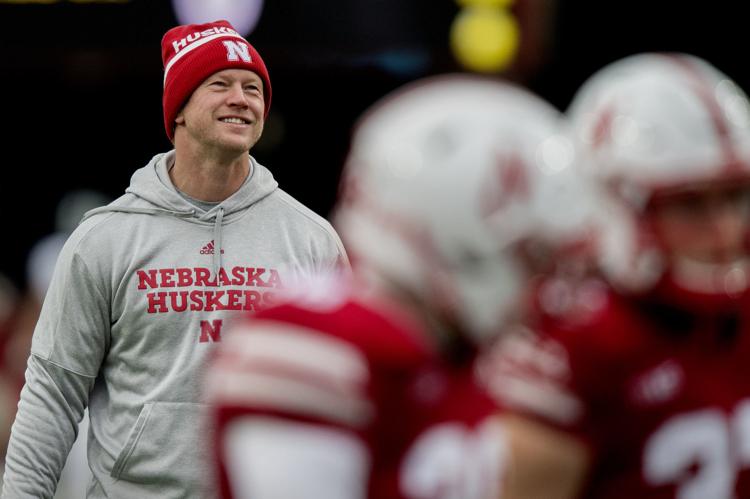 Johnson-Brock vs. Mullen, 11.19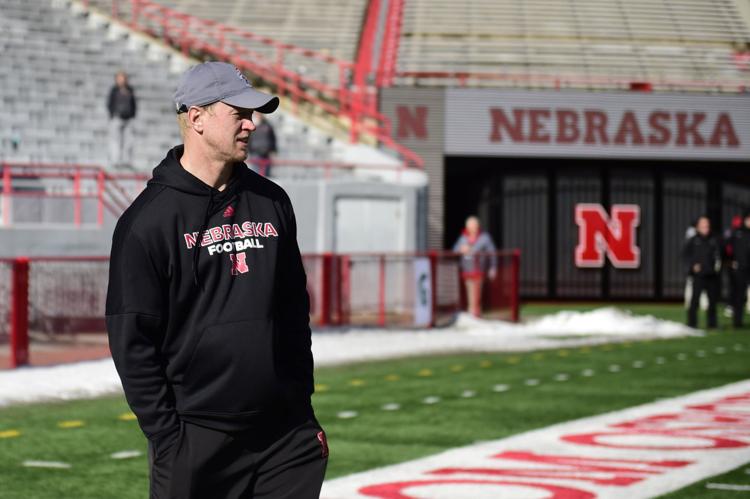 Nebraska vs. Iowa, 11.23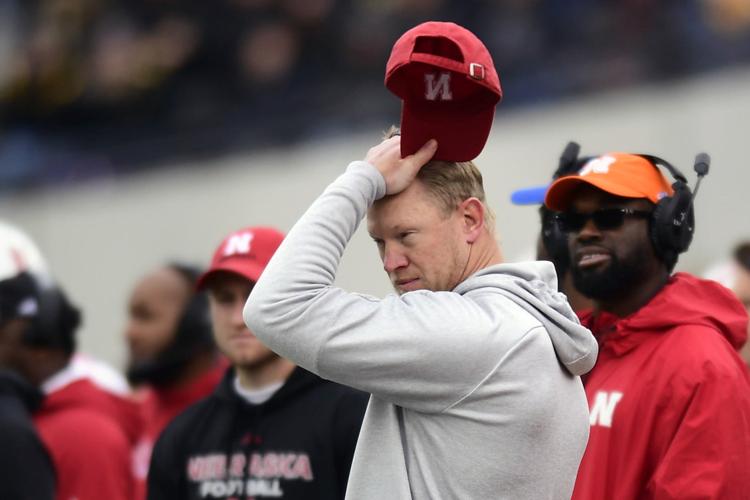 Nebraska vs. Iowa, 11.23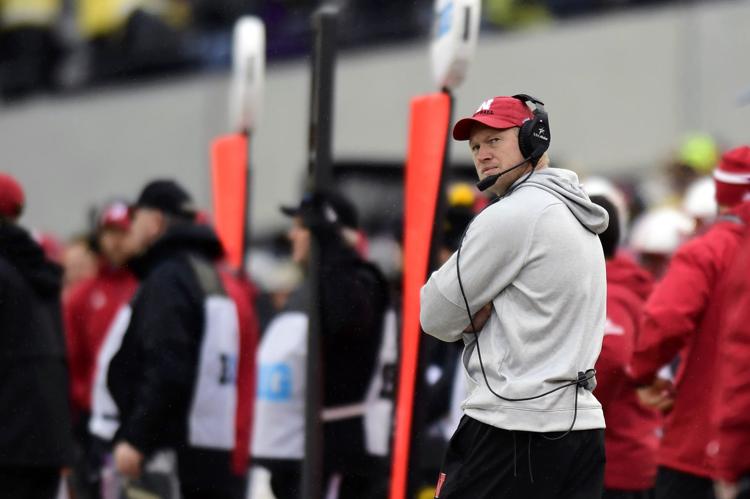 Nebraska vs. Iowa, 11.23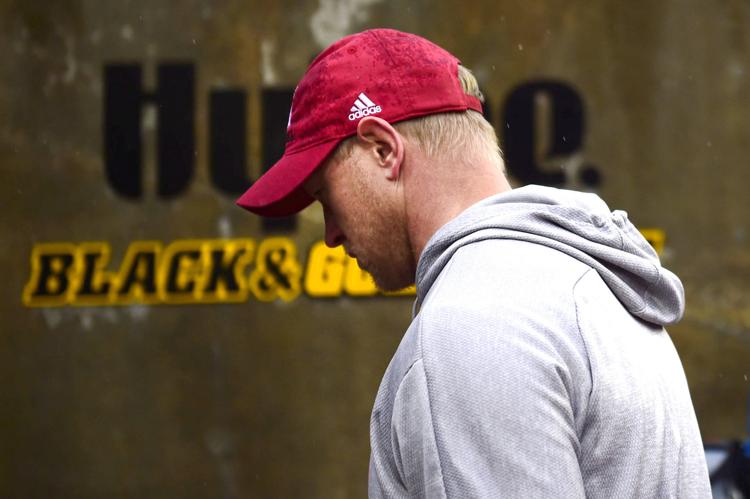 Nebraska vs. Iowa, 11.23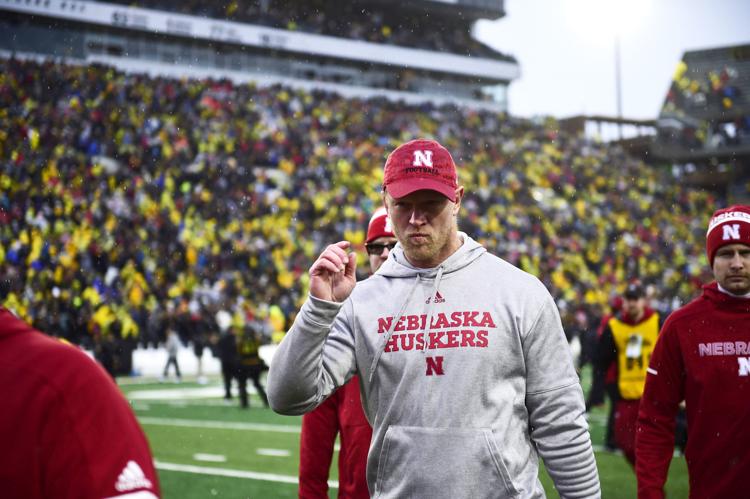 Nebraska vs. Iowa, 11.23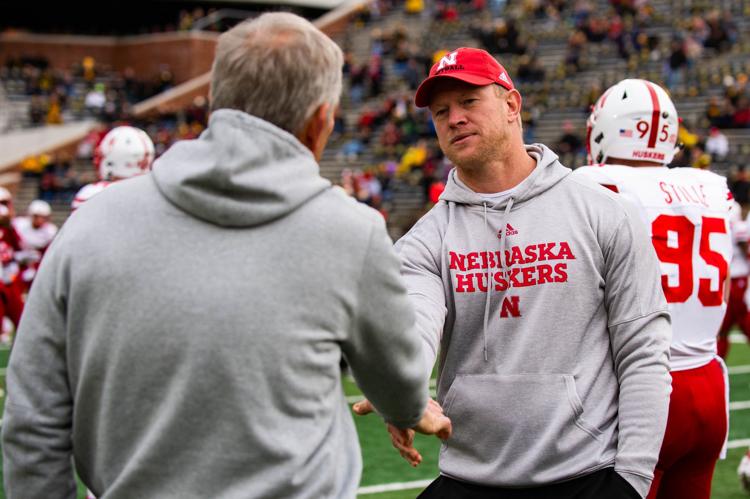 Nebraska vs. Iowa, 11.23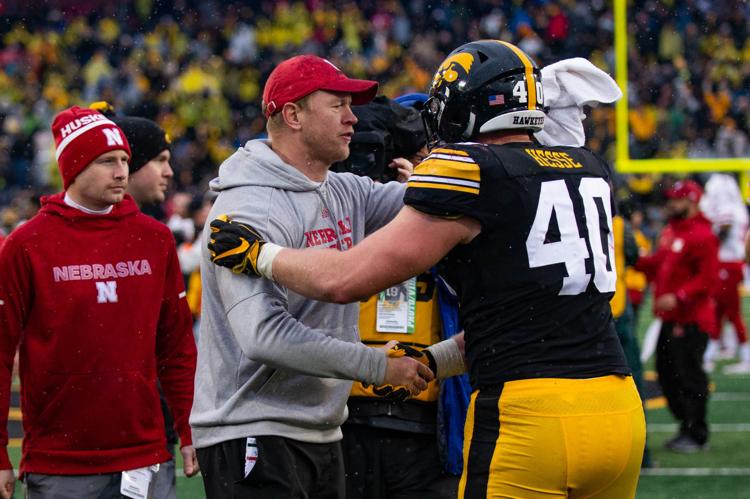 Nebraska vs. Iowa, 11.23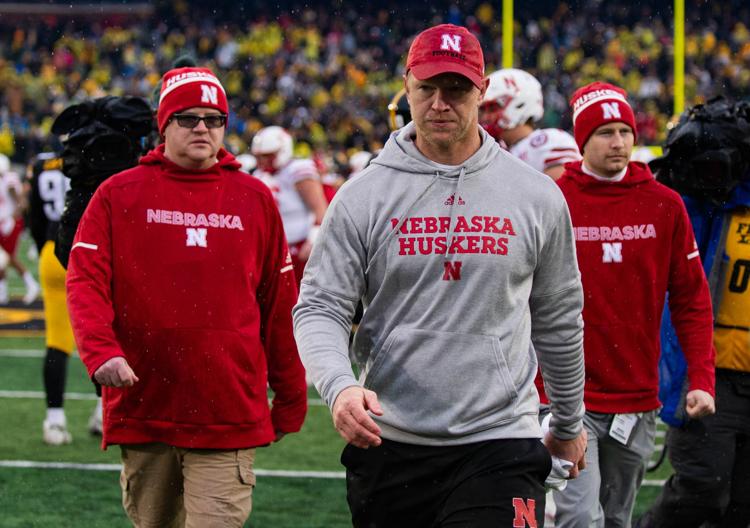 Nebraska vs. Iowa, 11.23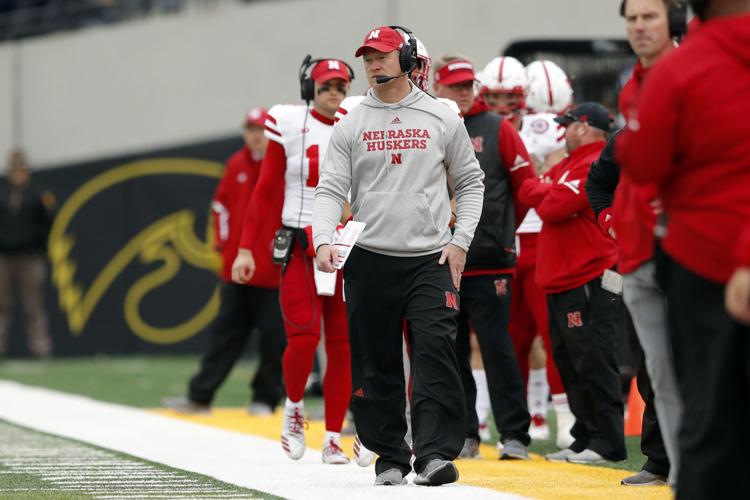 Maryland vs. Nebraska, 11.24