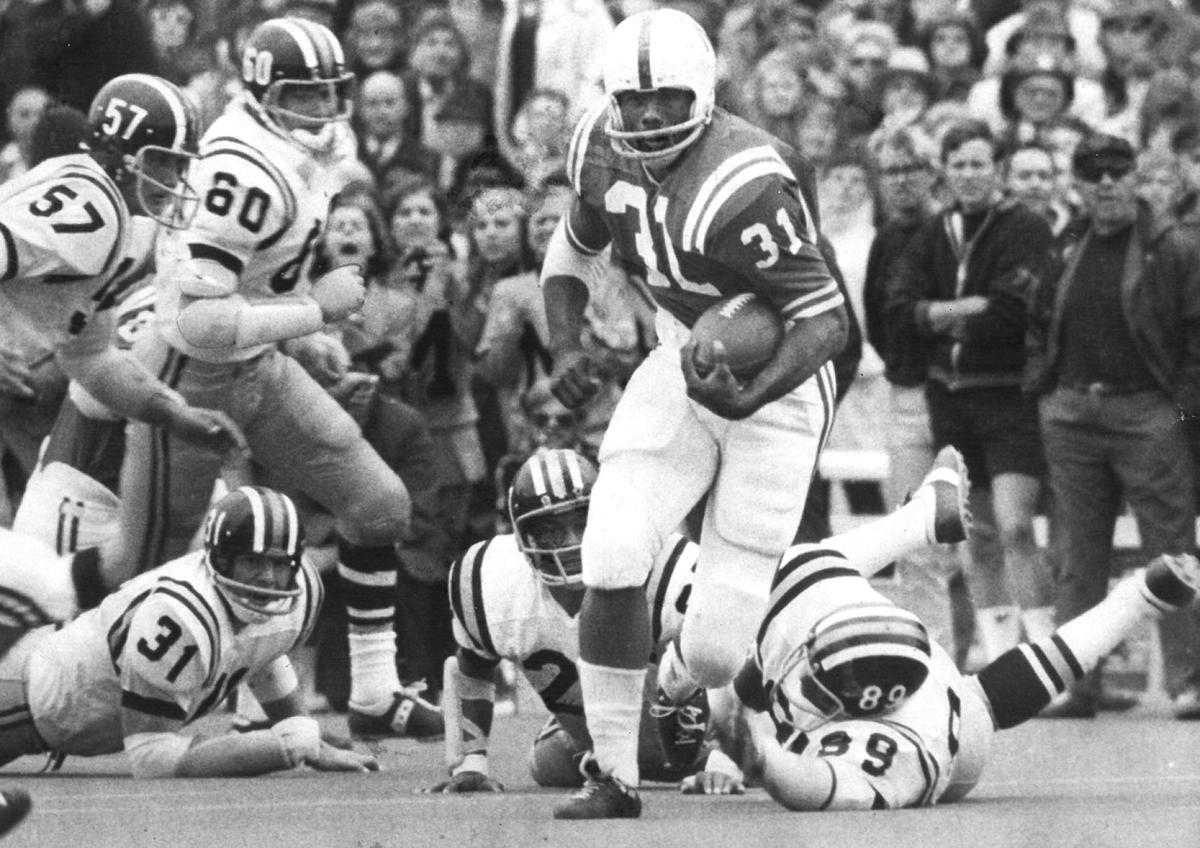 Editor's note: This story appeared in the Oct. 11, 1970, editions of the Lincoln Journal and Star.
The Nebraska squad voted to award the game ball from their 21-7 win over Missouri Saturday to the defensive unit and head coach Bob Devaney couldn't have agreed more with that move.
"The defense got the game ball and rightfully so," Devaney pointed out. "Right off the bat, we could have been behind by seven or three points if it hadn't been for our defense."
He was referring to the fumble on the opening kickoff that gave Missouri the ball at the Husker 23-yard line.
"Our defense not only prevented them from going in for a touchdown," he added. "but they even pushed them back so they weren't in good field goal position."
Missouri's Jack Baslable's field goal attempt from the 31 was wide to the left with little more than two minutes gone in the game.
"Our defense played well throughout the game," Devaney continued.
The only score they gave up came when a pass interception put Missouri at the NU one-yard line.
Comparing them with last year's defensive unit, Devaney pointed out, "There's not much difference between the two in speed, but this group is coming along well and they're a well-balanced unit.
"We're fortunate that your young backs are getting by and in the process are learning a lot. This week, for instance, we've got to face a fine run-pass threat in that guy (Dan) Heck from Kansas.
"We may not be any better defensively than we were last year, but I think we're as good. This defensive unit does a fine job of pursing and that prevents long runs."
Offensively, the Huskers made some halftime adjustments that made the running game go in the second half.
"Mainly we tried to quit doing some things that we were doing in the first half," Devaney explained. "We weren't able to protect our passer well enough, so we cut down on our passing plays.
"And we tried to develop a better running the second half. Missouri was playing so many men up close that we thought we might be able to pop somebody loose and Joe Orduna's 41-yard run helped."
That run set up the Huskers' go-ahead touchdown.
"But they never got easy to run against," Devaney added. "And I think it hurt them when they got some key people injured in the game."
The Huskers were able to move the ball well on the ground early in the game, then switched to more of a passing attack in the second quarter.
"They began to stop our running game," Devaney offered. "And we had the wind in the second quarter and we thought we could crack the game open."
Be the first to know
Get local news delivered to your inbox!