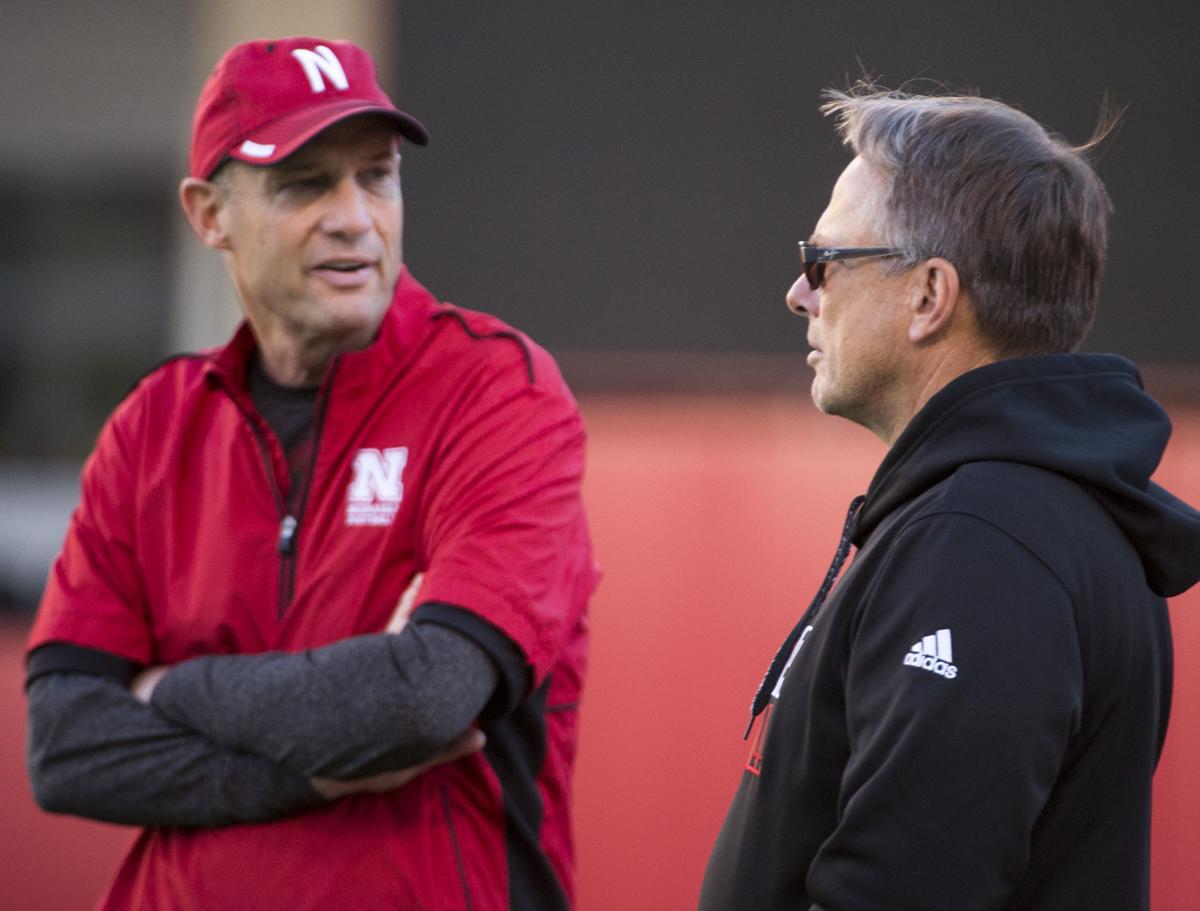 The 1996 USC football team had lost six games, including a couple in two overtimes, and others by margins of four, seven, 11 and 17 points.
Three losses came to ranked teams, and after a double-overtime loss to crosstown rival UCLA, the Trojans had lost three straight games going into their season finale.
"We were in a situation where, through the newspapers, they were trying to fire John Robinson, trying to fire us," said Mark Banker, then a 40-year-old graduate assistant defensive coach on Robinson's staff.
USC closed the season with an overtime victory over another rival, Notre Dame, to finish 6-6.
"It was huge," Banker recalls. "When we came back in Monday, Coach Robinson spoke, said, 'Hey, we did our job, but remember, next time we're out of here.'"
He was fired after the following season.
Banker, who'd already moved on, understood Robinson's words that day. He had spent one season with an entire Hawaii staff fired in 1995, and joined Robinson with the understanding he'd be a GA for only one season, with a full-time gig the following season either there, or somewhere else.
That somewhere else, of course, was with Mike Riley, the then-USC offensive coordinator who took the Oregon State head coaching job in 1997. The two have been coaching together ever since, except for the 2002 season, with Nebraska being their fourth stop together, including two Oregon State stints.
The second one in Corvallis began with some trying circumstances and culture adjustments.
"Right away in spring, the first team period we had, we couldn't have two plays in a row without fights," Banker said. "I remember Coach Riley just calling the end to a team period at least twice and saying if that's the case, then we're just not going to do this, and I'm not going to stand for it."
Banker relays these stories this week in part because of increasing discontent among the Nebraska fan base following a 3-6 start in which Banker's defense has ranked last or near-last in pass defense the entire season.
He also shares those memories because he's appreciative of athletic director Shawn Eichorst's statement earlier this week to fans in support of Riley and, in turn, Riley's support of his staff, and Banker in particular.
"The administration here has been nothing but supportive from Day One in coming here," Banker said, "and I think that's very important for Coach Riley and the football program to know that the administration is behind him."
Argue if this is truly a rebuilding process for a first-year staff that inherited a 9-4 team, but understand that Riley and Banker will be cementing any needed bricks together.
"I know his extensive defensive football background. I know more about the character and work that goes into it and the preparation that's done and the bases that are covered," Riley said of Banker, whom he first met and grew to know during that 1996 season at USC.
"I've been with him through thick and thin. Good seasons and bad, top-rated defenses and not so much. I know the consistency of work and the soundness that goes into how we teach and what we do. Now, obviously those are words. You don't see it, but I know what's behind it all."
Banker remembers his first tenure at Oregon State, from 1997-98, and recalling the previous coaches there and how the program was a coaching graveyard. He then saw Riley operate under trying circumstances, fight adversity and continue to put the pieces together, always finding the positives along the way.
"We had a guy on our staff one time that had been with us at USC, and he always used to talk about keeping the positive in and taking the bad out and just trying to build on that," Banker said. "I think that's the test of anybody's mettle. I think anybody can win. It's when it's tough, not everybody deals with it the way Coach Riley does.
"It just keeps you going also, because everybody needs support and everybody needs a pep talk just to help you get your frame of mind correct all the time because what's really important are the players, and to be able to keep them going forward, to have belief in themselves, to have belief in the program and to see that process through from the beginning to the end."
As Riley mentioned, Banker has had top-notch defenses and sub-par ones. One of the average ones, in 2013, had held Stanford to 278 total yards. That's the same Stanford team Michigan State later defeated in the Rose Bowl.
The following spring, Michigan State coach Mark Dantonio and his staff reached out to Riley's staff to exchange ideas — mainly, Dantonio said, because the Spartans were preparing to play Oregon the following season. He'd gotten to know Riley on Nike trips and developed a strong respect.
Another reason was because Banker's and Dantonio's defensive systems, while not identical, were similar — both 4-3 base looks that rely strongly on man-to-man coverage in the secondary.
Dantonio, of course, had no clue he'd be exchanging ideas with a future conference foe, one the Spartans play Saturday in Lincoln, and chuckled Tuesday when calling it "a little bit of an unusual situation."
But given what he knows about Banker's system, and what he's seen on tape in scouting Nebraska, what does Dantonio see that's troubling the Blackshirts in their defensive transition?
"I think the biggest thing is the game is played … you know, it's the inches. Any time you're tackling in space, playing the ball in the deep part of the field, it's the inches," Dantonio told the Journal Star. "You've got to find those inches to make plays on things. I mean, that's the basic situation.
"There's not been too many opportunities where people are out of position or things of that nature. They've got good players. We've played them and they've always been great football games. And they have outstanding personnel."
Behind defensive coordinator Pat Narduzzi, who's now in his first season as head coach at Pittsburgh, the Spartans went from 2011-14 as the only FBS team to rank in the top 10 each season in both total defense and rushing defense.
Banker says they've done with it with a big, physical front; tough linebackers who are rugged, strong and run down hill; and secondary players "who can play the hell out of man. They've had guys who can absolutely erase the number one receivers."
Those are some pieces Nebraska is still missing for Banker's system that's been a bigger transition than some outsiders expected, especially for the secondary.
"The players on the back end, their eye discipline and their overall attitude in how we play routes, specifically vertical rounds, it's totally different," Banker said. "That's been a big transition, and every week has its own challenges."
Banker likes the future of some current young players, notably (but not only) defensive end Freedom Akinmoladun, safety Aaron Williams and linebacker Dedrick Young.
Still, he's looking to add difference makers at defensive end — "There's nothing like somebody who can just flat-out run by an offensive tackle," — and "daddies" in the secondary, "guys who can just flat-out take people out of the game."
In other words, parts to fit the scheme, the same way Dantonio has, over time, found the parts to fit his.
"At the same time," Banker said, "we've got to tweak things as we go along, depending on how recruiting goes, as we go forward."