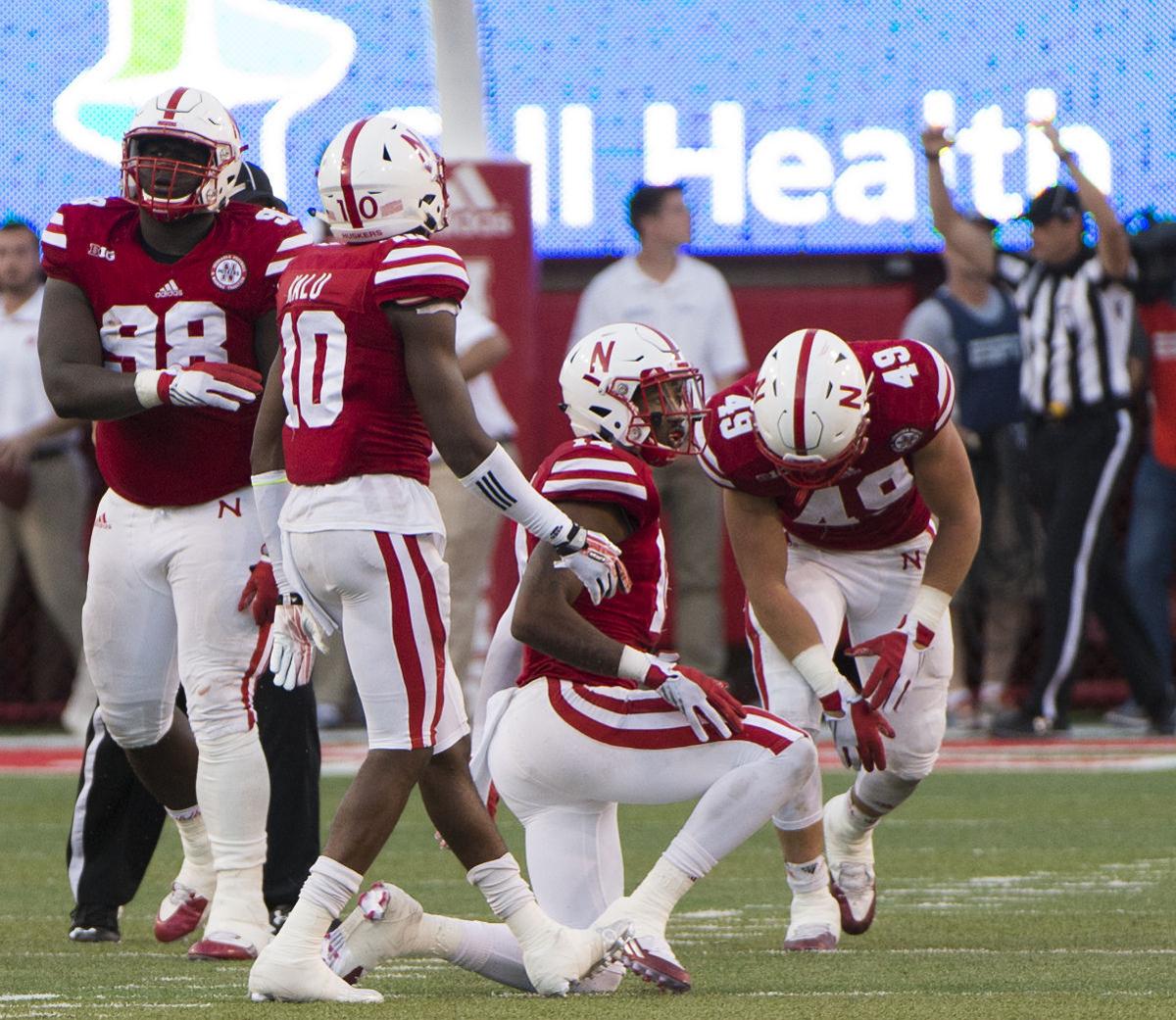 Nebraska volleyball coach John Cook is a big football fan. Given his years of experience coaching, his is also a solid opinion to seek on how you keep a team driven when it's going through a tough time.
A 2-4 start to the Mike Riley era, with all four losses decided by a total of 11 points, qualifies as a tough time.
"Trust what you're doing. I think the big thing is, you have to get a big win somewhere to validate everything and get your confidence," Cook said. "That's what's so heartbreaking, is they've had so many close (near) big wins. At some point, they'll get a big win and it will just turn the tide."
Cook added that he thinks about it a lot because he loves Nebraska football.
"I just think those guys could really be building a great character foundation for the future," he said. "Look at Michigan football last year. They went through all this and now they're great this year. But I think you build toughness and character through that. I think we built some of that last year with some of the matches we lost."
Cook's team lost a lot of five-set matches last year. Heartbreakers. Just like Husker football in 2015.
"Hopefully it's going to make them stronger."
* CORNERBACK QUESTIONS: Husker fans often ask, "Why don't the cornerbacks turn for the ball sooner?" It's not as easy as it sounds, but Riley was asked this week to break down what he wants to see from his corners in regard to timing and technique.
"I've learned a lot coaching defensive backs early on in my career," he said. "I had two guys in Winnipeg, one of them was an older veteran, and one of them was a rookie. And the rookie was long, kind of a linear guy. He loved to press and then play into the hands of the receiver. And the older guy played off, he had a good sense of the quarterback and the receiver, great vision, been playing a long time, totally different how they played the deep ball.
"But really, in general, the way you have to play it is, if you are in good shape on a receiver, we call it being in phase with him, basically being on the high shoulder. And you're in good shape, then you can look back for the ball. If he's ahead of you, and he's beating you off the line of scrimmage, there's no sense in looking back, because you look back, you're going to lose speed and he's running full-speed. So you've got to gain ground. And that's where you find guys playing into them. And that's where you get in trouble. First of all, they're not in great shape, they're trying to recover to a position.
"If they look back, the ball's not being thrown to them. That's what I always tell them. It's being thrown to the other guy, so you better get to him before you look back for the ball. So you've got to be in good shape before you look back for the ball in general."
* "TIGHTEN YOUR CHINSTRAP": Hank Hughes this week recalled an offseason conversation with a coaching friend.
"I remember when I first was coming here (to Nebraska), a guy told me it's a linemen's league," Hughes said of the Big Ten. "I think that's probably a true statement."
As the Huskers' defensive line coach — and part of a revamped staff — he's experiencing Big Ten football week-in and week-out for the first time. His previous college coaching stops include Springfield College, Northeastern, Lafayette, James Madison, Harvard, Memphis, Connecticut and Cincinnati.
He's had to make several adjustments along the way.
"Button up. Tighten your chinstrap," he said when asked about the Big Ten. "That's the adjustment you have to make in this league. But to me, you don't change things because (defensive linemen are) going against two 320-pound guys. You still take on a double team or you still beat a reach block the same way."
But the sheer size and strength of the linemen exacts a physical toll, said Hughes, noting the long list of injuries that has affected Nebraska this season.
"Up front, we've had, like, six injuries," he said. "You get guys banged up and then when they can't play, that's when you're adjusting comes in as a coach. But it's the players ... they're the ones who make the plays and they're the ones who take the physical pounding."
Minnesota (4-2, 1-1 Big Ten) will challenge Nebraska (2-4, 0-2) with a physical offensive line Saturday in Minneapolis.
"I've never beat Minnesota," said Nebraska junior Maliek Collins, the team's best defensive lineman. "I don't know what it is about them. They're just a downhill, tough, smash-mouth type of team. They don't do anything to trick you. They're just coming straight for you.
"They're satisfied with getting 3 or 4 yards per carry. They'll keep doing that. After a while, defenses wear down, and that's when big runs happen."
From our weekly online live chat with you, the readers:
From TigerTony: How much do you think these losses are hurting recruiting? Granted, some kids will be sold on, "See, we need you," but there has to be a tipping point somewhere? 2-4 ...
Christopherson: My short answer is, I don't think it impacts recruits near as much as fans. Recruits tend to think, "I can help change this." And if the atmosphere is big-time, and the facilities are nice, and the message is on-point, I don't think a rough record in season 1 for a staff has to knock your recruiting that much off the path. Now, if the record is struggling in Year 3 or 4, then maybe a recruit thinks twice. But judging by the social-media posts from recruits who visited this past weekend, NU wasn't hurt much in recruits' opinions by the final game result.
Huskers89: Say Bo never gets fired ... what's our record this year? Very hypothetical.
Christopherson: No idea. But he's not here. I don't like Mike Riley comparisons to Bo. Pelini had a shot for seven years, which to me is patience. It was time to move on for various reasons that didn't have everything to do with football. And what did have to do with football was more about how NU lost, not how many it lost. Frankly, even if the team were 4-2 with Pelini or something, we'd be having the same tired conversations we had the past three years. That record had played itself out for all involved. The new staff, over the long haul, is competing against the high bar of Nebraska expectations, not what the last staff might have done.
Final word from Riley on Minnesota:
"They are strong defensively. They have a defensive tackle that gives everybody fits: No. 96 (Steven Richardson). They are obviously well schemed up, well coached, and that's our task. Without everything I just talked about about us, that's our task against Minnesota.
"We've got to continue to grow defensively against this team. Handle the running game. Make sure we're sound in the passing game. All those things … they watch the film, too. So those things that have been Achilles heels for us defensively, we're going to see that every game until we can prove we can stop it and be effective. So that will be our challenge against this team."