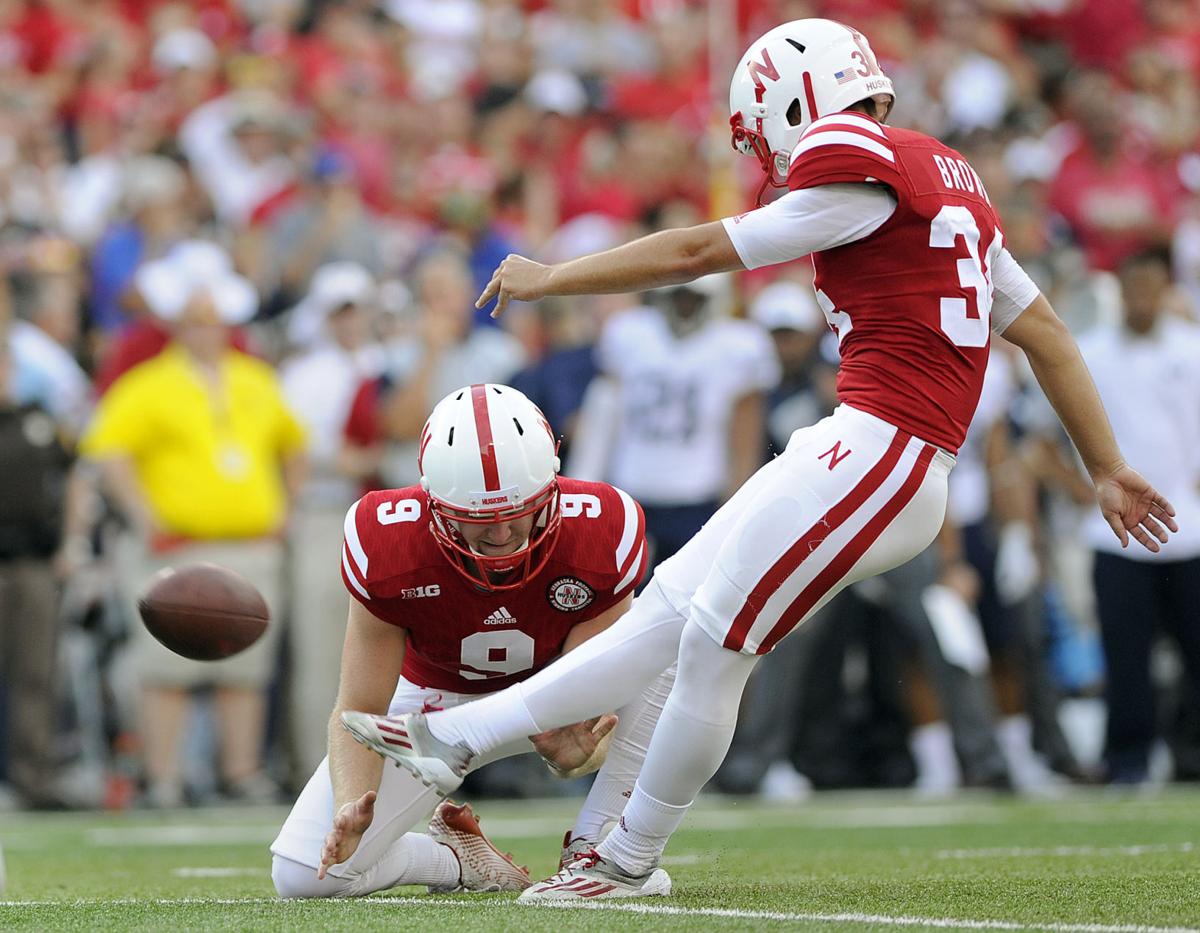 Drew Brown, the first Nebraska football player to face the media after a dismal loss to BYU, met reporters Monday with the same courteous, professional attitude he displayed after his bad day against the Cougars.
Only this time, the 19-year-old kicker had a career-long field goal — 49 yards in Saturday's overtime loss to Miami — and an overall confidence boost to discuss.
Both, Brown agreed, may result from that day he chose publicly to own up to his two missed field goals in Nebraska's 33-28 season-opening loss to BYU.
"I didn't feel like just because I had a bad game, I shouldn't punish you guys for not wanting to talk or anything," Brown said. "It's good to get it out of your system. You can't dwell on the past. You've got to be able to push it aside and say, 'Hey, I didn't play good today, I got to pick it up for next week.'"
If it sounds like Brown's been counseled by a professional, well, remember his brother, former Husker Kris Brown, was a longtime NFL kicker. They talk often, and big brother knew the necessary advice to offer, most of it involving the 6 inches between the ears.
"That's the biggest part of kicking, is the mental aspect of it, because you could be as talented as anybody in the country — the world, really — and if you're not mentally ready for that Saturday," Brown said, "it could be a bad day for you."
Brown responded with field goals of 42 and 25 yards in a blowout victory against South Alabama.
"It was good knocking those kicks through and seeing them go through, knowing that I can do it," Brown said. "I never doubted myself."
Physically, Brown said his initial troubles stemmed from the way he made contact with the ball, "just turning my foot over a little bit more and not swinging across my body as much."
Brown felt particularly good in warm-ups at Miami, telling the coaches before the game he could "hit some pretty long ones today." He did, knocking his 49-yarder high and straight, with plenty of distance to spare.
"I felt like I was making good contact with the ball and doing the best I possibly could," he said.
On his last kickoff of the fourth quarter, Brown sensed he was kicking into a slight wind. That's why when coaches asked Brown before overtime which end of the field he would prefer, he chose the other end.
Brown, of course, never got the chance to kick, but had he, confidence would've been in his favor.
"You just got to be able to overcome things," he said. "It's not only in football, it's in life. You're going to have things thrown your way. It may not be what you like, but you've got to be able to move on to the next thing."