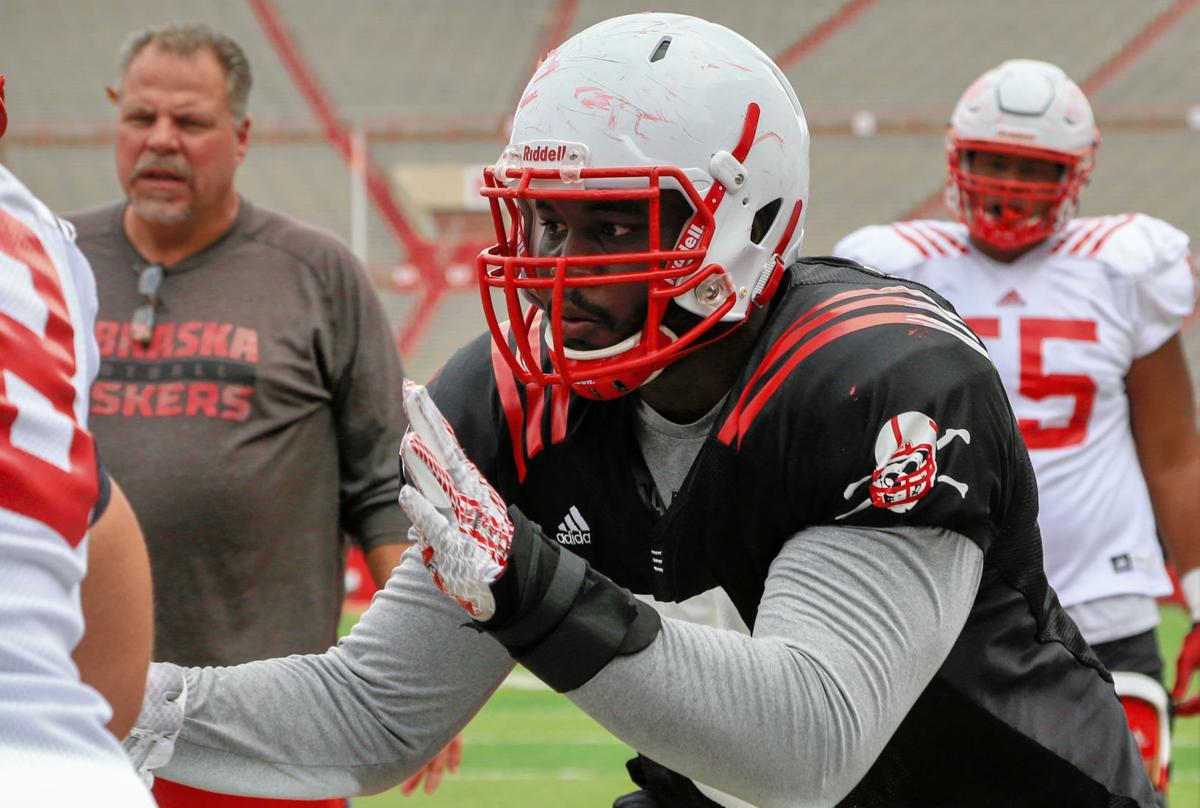 Maliek Collins is a prime example of someone who prefers strong actions over a bunch of words.
With the Nebraska football team 3-5 overall and 1-3 in the Big Ten, he figures there's not much meaningful left to say.
"We know our backs are against the wall," the junior defensive tackle said Monday. "We know we have to come out fighting. That's just the mentality. I think enough talking's been done already, if you ask me. All the preseason predictions, all of that. That's went to s---. So we have to come out and just fight."
The next opportunity comes Saturday at Purdue (1-6, 0-3). Collins, for one, will be ready, even as Nebraska's season goals disintegrate.
"I've been trying to lead by example," he said before turning the conversation to his unsportsmanlike-conduct penalty that helped Northwestern seal its 30-28 win Saturday at Memorial Stadium.
Collins, a team co-captain, was caught mixing it up with a Wildcat right after a play in the final two minutes.
"This is a passionate game that I have a lot of love for," he said. "Even I lose my emotions and cool at certain times. It's kind of hard sometimes. I just have to know that that's not what I want to portray to my guys."
Collins said coaches tried to send Vincent Valentine into the game to replace him. Collins initially waved off Valentine.
"I wanted to stay out there," Collins said. "After making a (penalty) like that, in my mind, I was very confident I could make the next play. I was just thinking about a strip for a touchdown, or something like that.
"I wanted to do everything in my power to make up for the penalty. ... But I mean, there was no making up for it at that point in time."
The penalty gave Northwestern a first down, and the Wildcats called time out with 1:26 remaining. The deal was essentially sealed.
"It's painful sitting there watching something like that happen because of your actions," Collins said. "Hopefully, I can make up for it this week, somehow."
There's been plenty of speculation for weeks about possible division on the team. Collins has maintained the team is unified. He said it again Monday.
"It is really easy to divide at this point in time, when we're sitting right here at 3-5," he said. "I think the thing we have to do is bond together. That's what makes us a team. We can go out there and win. We will go out there and win."
He said it will help matters if Nebraska comes out "with a more aggressive mindset" and with a greater emphasis on finishing games strong.
"And it needs to come from us as leaders and captains," he said.