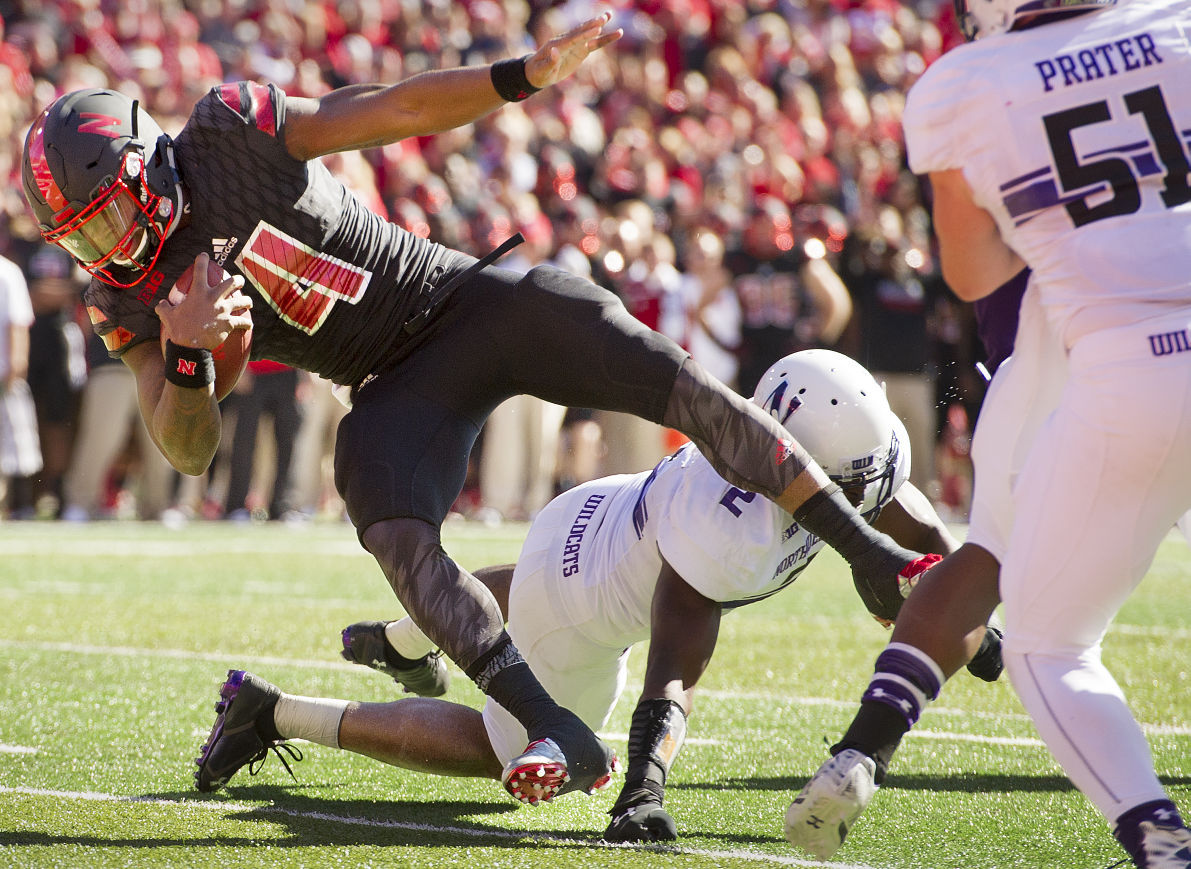 To say Tommy Armstrong's Saturday felt weird would be an understatement.
The Nebraska quarterback watched his team's 55-45 loss at Purdue on television, some of it while he iced his foot back in Lincoln.
"It kind of sucked just sitting and watching, but I kind of knew by formations and by plays in certain situations what was being called," Armstrong said Monday. "I kind of made mental notes about every single rep we took on offense and what we had to fix and things like that."
Armstrong plans to be heavily involved in the fixing this week, too. While he admits to being sore from rehabilitation, Armstrong said he'll play Saturday night, when Nebraska (3-6, 1-4 Big Ten Conference) hosts No. 6 Michigan State (8-0, 4-0).
Armstrong, who's battling a turf toe injury, wasn't wearing a walking boot and showed no noticeable limp at Nebraska's weekly news conference.
"I'm a lot further than I was from a week ago," Armstrong said. "Like I told everybody before, I just have to get that confidence back in my foot."
You have free articles remaining.
That can be easier said than done when dealing with turf toe. Armstrong compares the injury to a jammed finger, and one that won't go away overnight.
"It's tough," Armstrong said. "It kind of sucks, because you really need your big toe when it comes to do anything with planting."
Still, as long he feels comfortable and is smart about his practice time and rehabilitation, Armstrong sees no reason to not be behind center against the Spartans.
Armstrong would've rather traveled with the team to Purdue but understood because of travel roster limitations why coaches had him stay home.
"I enjoyed watching it," he said. "I learned a lot about it, just offensive-wise, what we need to fix, being able to see everything in one picture happen at one time."
Armstrong, who'd made 22 straight starts, also reminisced about his first career start — two years ago at Purdue, when he went 6-of-18 passing with three interceptions. He kept that in mind as he offered words of encouragement for backup quarterback Ryker Fyfe, who threw for 407 yards but also four interceptions.
"He did great sometimes, but things that got him was seeing all those guys in the box and some dropping out, some rushing, some pressure from certain areas," Armstrong said. "They gave him a lot of looks. His head was probably swimming a little bit, like mine was two years ago. … I struggled. I saw a lot of movement."