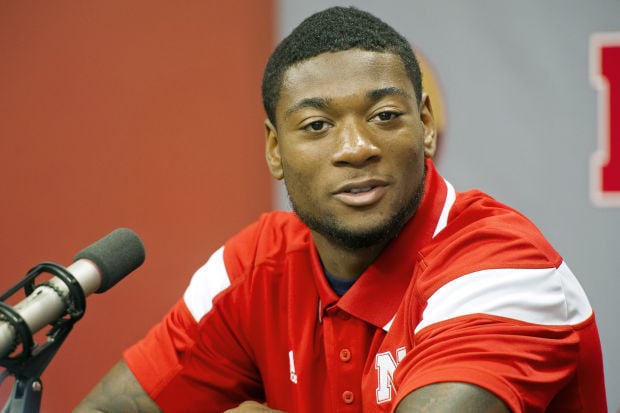 Walking off the field Sunday, after a vote by teammates had named him one of five Husker captains for 2014, Jake Cotton was greeted by an assistant coach.
The coach, Barney Cotton, who also doubles as Dad, reached out for a handshake.
"I was very lucky to have that moment with my father," said the senior left guard.
Joining Cotton as captains are a predictable list of Husker leaders: running back Ameer Abdullah, wide receiver Kenny Bell, safety Corey Cooper and cornerback Josh Mitchell.
Though a clear choice for such a role, Abdullah called it a great honor. Now, he said, the key is to set a high standard.
"We all know a football season is a long grind. A lot of people are excited to get back out there the first game, the second game, and as the season goes along you kind of lose that fire. But I want to be a spark for the team. I want to lead the right way. I want to set the tone of what it means to be a winner."
This is the second year during the Bo Pelini era that the Huskers will have permanent captains throughout the season. Prior to 2013, NU used to rotate captains on a weekly basis, with the team then voting on who best fit the captain tag at the end of the year.
This time, the vote on captains happened before Sunday's practice. After the workout, Pelini named them off.
"I was really excited," Mitchell said. "Shocked, yes and no. I built a great relationship with my teammates, and being one of the more vocal guys on defense, and a guy that I think my teammates really do like, I was just humbled that they voted for me to be their captain."