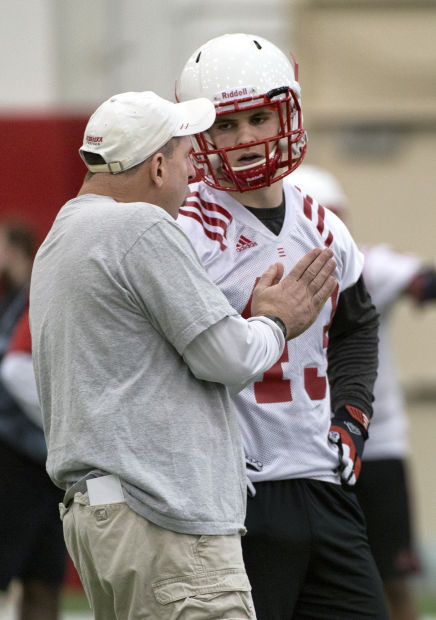 Senior linebacker, Elkhorn
Of note: Roach missed all of last season with a torn ligament in his foot, an injury suffered while working out at his old high school getting ready for preseason camp. His big moment came as a redshirt freshman in 2011, when Roach had seven tackles and two tackles for loss in the opener against Chattanooga. This year Roach is backing up sophomore Josh Banderas at MIKE linebacker.
Favorite part of football practice: "I like third-down blitzes, and stuff like that. So when we have third-down periods."
Least favorite part of practice: "That would be individual. That's where you do your position-specific work. I would say that, because we run a lot."
Highlight play in Husker career: "I don't think it was one play, but it would have to be the game against Chattanooga when Will (Compton) got hurt."
If I were going to play another sport at Nebraska: "I'd love to play golf. I'm awful, but it's just fun. I just go out and enjoy it. It's more of an enjoyable sport for me, rather than trying to compete consistently. When I say bad, I mean I can't even hit it past the tee box. I'm bad."
Guilty pleasure TV shows: "I love 'How I Met Your Mother' and 'The Big Bang Theory.'"
Best football prank you've seen: "The phone deal was pretty funny. Thad Randle's phone went off, and then (Coach Pelini) just went and smashed it and everybody was trying to figure out what happened. Pelini stormed off, and then it sounded like they were fighting, and nobody knew what to do. I thought that was funny. They had everybody going. That was super unexpected."
3 things most people don't know about me:
* I've been dating my girlfriend, Stephanie Delay, for almost seven years. I was a sophomore in high school.
* I love to learn about technology and space.
* When I was injured last season, I watched games from the coach's box or the sideline.