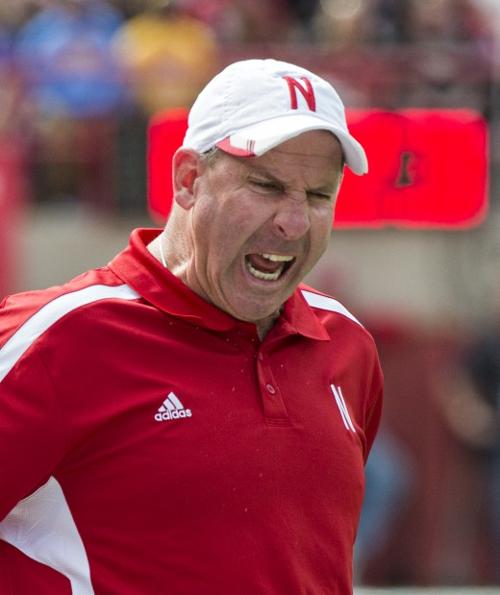 Nebraska coach Bo Pelini spent most of Monday's news conference talking about the introspection that comes after a loss.
That inward reflection led to changes, including a different practice schedule and looking for ways to help the Huskers deal with the pressure of winning in college football.
"That was a loss that hurt," Pelini said. "We've done a lot of soul searching the past couple of days, thinking about why it happened and how it happened. I take personal responsibility for that loss. By nature, I'm a perfectionist. I push high standards and that will never change. I push, push, push, but there's a fine line. We want our players to get back to having fun again, going out playing to win and not worrying about losing the football game."
Pelini said the Huskers will now practice on Sunday and take Monday off.
"We did a lot of talking as a staff yesterday and this morning," Pelini said. "We feel we have a plan in place moving forward that we believe will help these players so that they're enjoying playing this game again. There's a lot of football left to play, and I like our chances moving forward."
"We're really close. We have a chance to be a really good football team. At times on Saturday we were a really good football team. But it has to be an every down thing, an every game thing."
Pelini also addressed a weekend tweet by former Husker Tommie Frazier calling for a change in the coaching staff.
"I didn't read it, but I heard about it," Pelini said. "If he feels like that, so be it, we don't need him, and that's a shame. Anybody can have an opinion. It's easy to point fingers when you're standing outside and you can throw stones. I just take it for what it is."
On personnel issues, Pelini said wide receiver Tariq Allen is about 80 percent and that freshman Alonzo Moore could see more playing time at wide receiver on Saturday.
Pelini also said his team won't take Saturday's FCS opponent, South Dakota State, lightly.
"Our guys will be ready to play on Saturday," he said. "They have a back that went for over 2,000 yards last year, and they do a nice job. They're a quality football team. They are sound in what they do and they'll be aggressive when they come in here. The first thing we need to do is fix us. We'll have the right mindset. We won't treat this game any differently than any other."