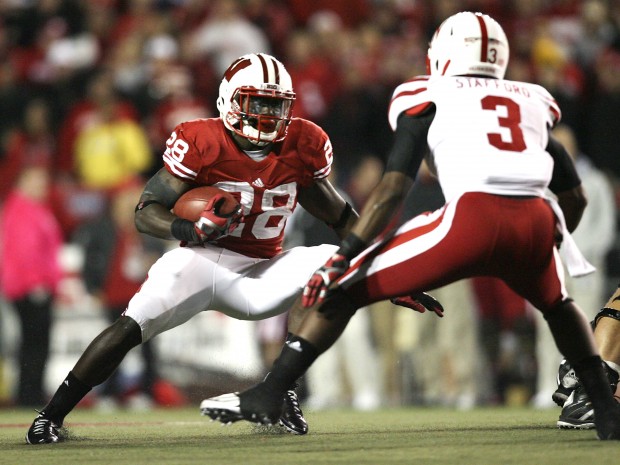 Nebraska offense vs. Wisconsin defense
From the something's-got-to-give department: Nebraska has 15 rushes this season of 20 yards or more. Wisconsin hasn't allowed a rush of 20 yards or more. Can Taylor Martinez beat the Badgers with his arm? Wisconsin defensive end David Gilbert sure doesn't think so. What Gilbert may not know is that NU has the best receiving corps in the Big Ten. Points won't be easy against a Wisconsin defense that will be the best Nebraska has seen to date, but the Huskers will score just enough.
---
Nebraska defense vs. Wisconsin offense
What's this? Three linebackers lining up against an offense that will try to pound the ball while mixing in some crafty play-action passes? It's a breath of old-school air for those tired of the zany spread offenses Nebraska has defended to date. But can Nebraska stop the run? The Huskers couldn't last year in key Big Ten games, and couldn't against UCLA. Wisconsin lacks a run threat at QB, which is obviously a key difference, but don't expect this underwhelming offense to shut down against a defense that's yet to prove itself against a high-caliber foe.
You have free articles remaining.
---
Special teams
Brett Maher the punter appears to be back in form after a rough start to the season. The kicker? Getting there. Wisconsin kickers haven't attempted a field goal of longer than 36 yards this season, and have missed two from inside that distance. Nebraska has the bigger return threat in Ameer Abdullah, although only eight of Wisconsin punter Drew Meyer's punts have been returned, and for an average of only 3.6 yards. Since having problems in the season opener, Nebraska has been sound on kick coverage.
---
Overall
Let's assume that Memorial Stadium will be at a fever pitch, thirsty for revenge against a team that embarrassed Nebraska last year and a defensive end who likes to run his mouth. Makes for a good home-field advantage, right? Well, remember Texas two years ago, and remember that Wisconsin has won 11 of its last 13 night games away from home. But look for a focused Nebraska to channel its emotions and win a tight game in the fourth quarter.