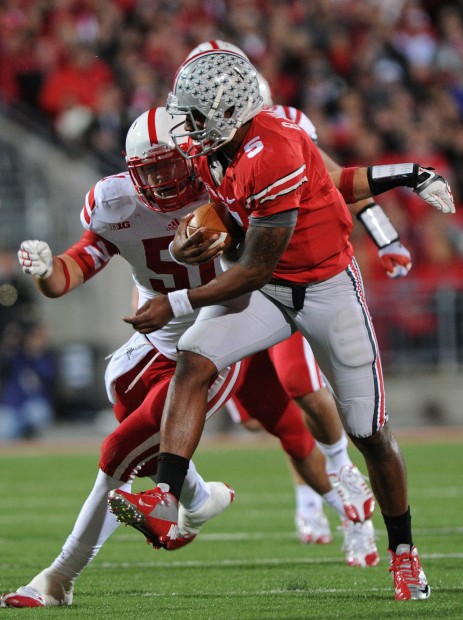 He's the quarterback of the defense, a senior linebacker who would like nothing more than a championship run during his final season as a Husker. During the journey, Will Compton will take some time each week with Husker beat writer Brian Christopherson to give his thoughts on whatever topics come to mind. The big question of the week, however, is how do the Huskers respond after that debacle in Columbus:
"We're responding well. We've gotten after it these past couple days. We got after it last week (during the bye). We got after it."
"We get like this every year, and in the past it's only gone one way, and that's gone down. We haven't responded. We haven't fought back from the adversity we've faced. We've been in this situation before. This is when leadership has to kick in and hold everyone accountable, and hold what we said in the offseason, and just go from there.
"There's nobody who's more harsh in criticism than yourself personally and then the coaches. When there's positives, you talk about the positives. When there's negatives, you talk about the negatives. It's always about us. What happens is we either execute the play or we beat ourselves and we don't execute. There's going to be times where sometimes they break tackles, they do a good thing offensively. But when you beat yourself and don't execute your own scheme, something you do all week long, you're going to hear about it, and you're going to take it personally. Or I hope you'd take it personally.
(How'd you spend your bye Saturday?)
"I actually went home and I was a groomsman in a wedding. So I had to take care of that responsibility. It was my Dad's birthday, too, and I got to watch my brother play a high school game. So I got to knock a few things I wanted to do off the list."
Be the first to know
Get local news delivered to your inbox!