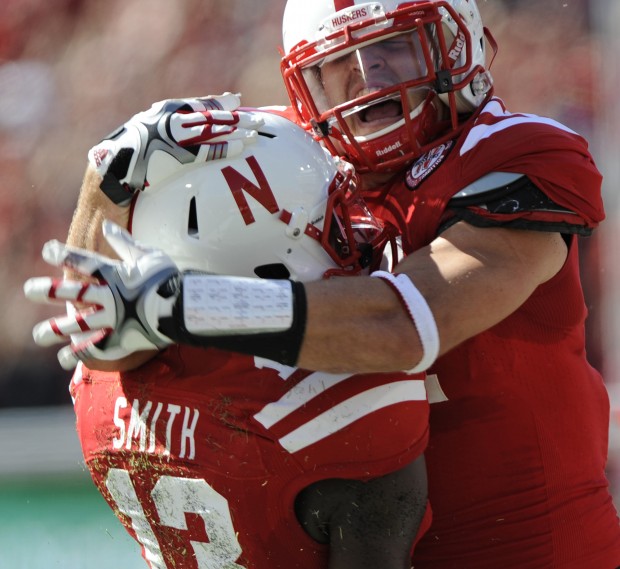 He's the quarterback of the defense, a senior linebacker who would like nothing more than a championship run during his final season as a Husker. During the journey, Will Compton will take some time each week with Husker beat writer Brian Christopherson to give his thoughts on whatever topics come to mind. We begin this week talking about momentum. Can Nebraska take its strong ending at Northwestern into this week?
"Every week is a different animal but, yeah, you can, because we got out of there with a win. That's the main thing, that's the big thing. We played well defensively. We've got to keep playing well. … But I think we knew coming out of that win we have a lot of corrections to make offensively, defensively and special teams. So it's good knowing that you came out with a win not playing your best football. Our best football is still out there in front of us.
"Playing at Northwestern was probably one of my favorite places to play. It is small. It's just more of, like, I don't know how to explain it, it just brings you back kind of to your high school days. It just kind of takes you back to certain memories. It was fun."
You have free articles remaining.
(What is linebackers coach Ross Els like in their room?)
"Corny jokes. But he's a great coach. We have fun in there. Fish (Sean Fisher) is probably the nerd. Me and Zo (Alonzo Whaley) are a couple of the characters. Coach Els, he tries to get some jokes in. He has those old-fashioned jokes. You know how they are. But he's corny. It's funny. We all have fun together."
(Kind of cool taking on other big programs, stepping on the field with players wearing that Michigan helmet?)
"Yeah, that's what you dream of as kids, man. Growing up, playing against those teams or being on those teams. Fortunately,  I'm in a place where I'm blessed enough to get that opportunity.
"We have to control our emotions, but this is the biggest game of our season right now. We have to approach it like that but with an even-keel mentality — not get too high or too low. We always preach that. But we have to have a controlled rage going onto the field."