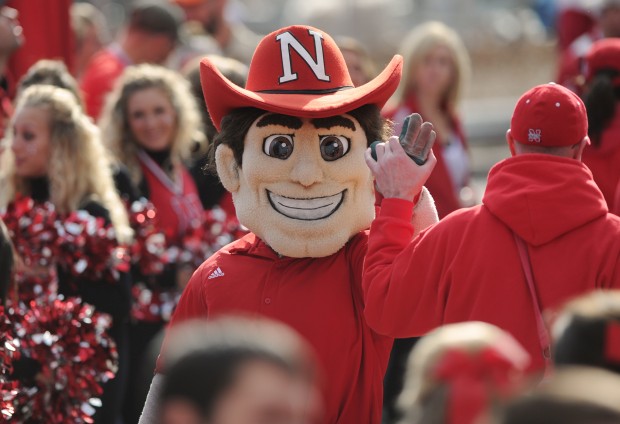 You want a ticket to the Big Ten football championship game Saturday night in Indianapolis, head for Ticketmaster. 
Or maybe a fear-stricken broker. 
The University of Nebraska Athletic Department stopped Wednesday after selling about 7,800 tickets, slightly more than half of its allotment.
Would that make it apparent the red masses are saving their Christmas bonuses for a trip to Pasadena and the Rose Bowl? 
Undoubtedly, said Executive Travel CEO Steve Glenn, maybe, said AAA Nebraska spokeswoman Rose White, and not necessarily, said NU Athletic Department spokesman Keith Mann.
"The Rose Bowl would be big," Glenn said. But so is the price tag for a trip to California.
This kind of travel budget balancing act -- conference championship and/or a bowl game -- is not unfamiliar to Husker football fans. 
Opportunities to head to Indianapolis still were emerging online: some $500-and-up fares for Friday flights out of Omaha were to be had Wednesday, half or less what it would cost from Lincoln, according to travel websites.  
Game tickets from $50 to $175 are out there for less than face value, according to Glenn.
"There are a lot of brokers in this business, and they guess and sometimes they guess wrong," he said. "We're seeing a lot of brokers offering tickets at a discount, because they're afraid they're going to get stuck with them. Wisconsin-Nebraska is probably not as big a marquee game as they were hoping for."
Mann said fan interest in going to Lucas Oil Stadium on Saturday is about what it used to look like in the Big 12. In any case, NU doesn't have to eat the tickets it didn't sell. You can find them on Ticketmaster. 
Mann said it's tough to guess how many NU fans will show up in Indy. "Obviously, well above the 7,800," he said. Lucas Oil Stadium holds 66,159 people, and there were tickets available at game time last year, which is to be expected, Mann said, given the short turnaround, one week from knowing you're playing to playing in the conference championship game.
AAA's two motor coach charters leave Thursday, and one still had a few vacancies. It's 650 miles from Lincoln to Indianapolis, more or less, about $250 in gasoline for a late-model car, and about a 10-hour drive each way. It's pretty cheap on Amtrak, at about $300 a person round trip, but time consuming, whether you take the connecting bus from Galesburg, Ill., or the Hoosier Train out of Chicago. 
AAA and Executive Travel air charters, which leave Friday, weren't full. That makes Glenn say Husker fans are hoping to go to Pasadena.  
"Yeah, it's pretty obvious," he said Wednesday. "We have a charter flight, and we haven't sold it out yet. When we did the Big 12, they were all spoken for before we even knew we were going. There was lots more demand when we played Texas (2009), much more passion and intensity."
If Nebraska wins Saturday, that will mean a bigger migration -- and more expense -- than the trip to a lesser bowl than the Rose. 
Cheery and upbeat as always, AAA's White said, "It appears there is strong interest and hope for a Pasadena invitation. We've already received inquiries from Husker fans, asking whether we will have a charter flight option this year. We are taking names and phone numbers. Monday we hope to have information, assuming we win."
Glenn was rooting for the Rose, but frank about what it would cost the fan. "The Rose Bowl tends to be very expensive, game tickets are expensive, parade tickets are expensive," he said. "Back in 2001, I think our package was $2,200 per person. So there's usually some sticker shock. Normally, a bowl package would be half that."
If Nebraska loses, the bowl options are all Florida-based, great for family vacations, but a disappointment football-wise.
"They're not quite the stage," he said.