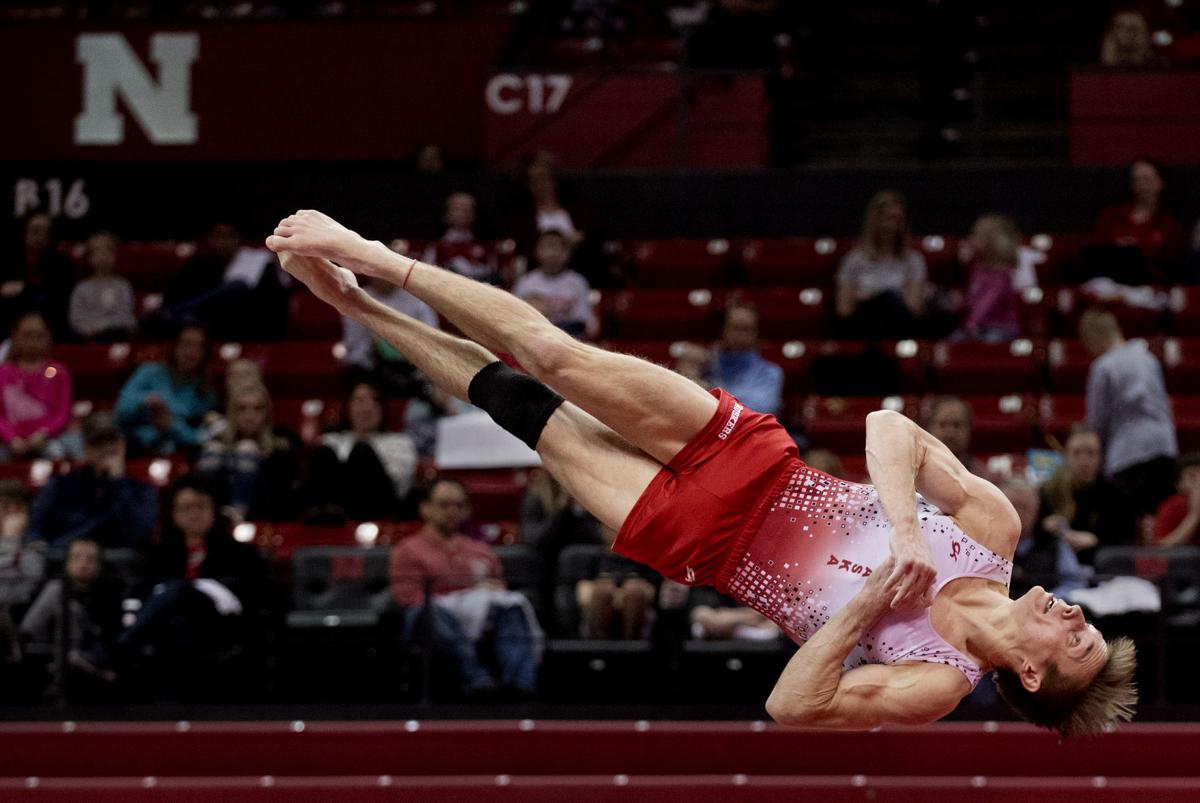 Mikaela Foecke and Anton Stephenson highlighted Sunday's winners during Nebraska's annual A Night at the Lied ceremony, which celebrates the year in Husker athletics.
Foecke was honored twice. The Nebraska All-America volleyball player was named the female student-athlete of the year and best female athlete of the year.
Tyler Berger, an All-America wrestler, was named the best male athlete.
Adrian Martinez (football) and Nicklin Hames (volleyball) were named the outstanding male and female newcomers, respectively.
You have free articles remaining.
Foecke became the eighth volleyball player to receive the top female honor and first since Amanda Gates in 2009. In addition to leading Nebraska to four Final Fours and two national championships, Foecke excelled in the classroom. She's a four-time Academic All-Big Ten selection and will graduate in May with a degree in animal science/pre-veterinary science.
The top male honor capped a big week for Stephenson. He was named Big Ten co-gymnast of the year earlier in the week and won his fourth career Big Ten gold medal on Saturday in Iowa City, Iowa. His brother Chris won this award last year.
Stephenson, who ranks first nationally on vault, earned Big Ten Distinguished Scholar accolades in 2017 and 2018. He'll graduate in August with a degree in nutrition and health sciences.
Berger was named the top male performer after a national runner-up finish at NCAA nationals.
The Nebraska women's tennis and men's cross country teams were honored with the Herman Trophy GPA Award. It's the second straight honor for the Husker women's tennis team.
Eight athletes were honored with the Heart & Soul award: Freedom Akinmoladun (football), Bri Cassidy (softball), Tanner Farmer (football), Jerald Foster (football), Jackie Jeschke (swimming), Catelyn Orel (women's gymnastics), Nina Radulovic (rifle) and Aris Shino (wrestling).
The Sam Foltz 27 Hero Leadership Award winners were: Thomas Allen (men's hoops), Avery Anderson (football), Kirsten Baete (women's golf), Zemua Baptista (wrestling), Emma Bresser (women's cross country/track), Rachel Brush (women's cross country/track), Sadio Fenner (men's cross country/track), Kaylyn Flatt (swimming), Ethan Frazier (baseball), Kayla Gadeken (rifle), Sierra Hassel (women's gymnastics), Michaela Loebel (soccer), Anna McDonald (swimming), Jon Meyer (men's tennis), Sinclaire Miramontez (soccer), Grace Mitchell (women's basketball), Raquel Orozco (bowling), Daniel Pearson (men's golf), Claire Reifeis (women's tennis), Ryan Schommer (football), Jonathan Scripnick (men's gymnastics), Brooke Smith (volleyball), Ben Stille (football), Anezka Szabo (volleyball), Rylie Unzicker (softball), Savanah Uveges (soccer), Emma Worley (women's tennis).