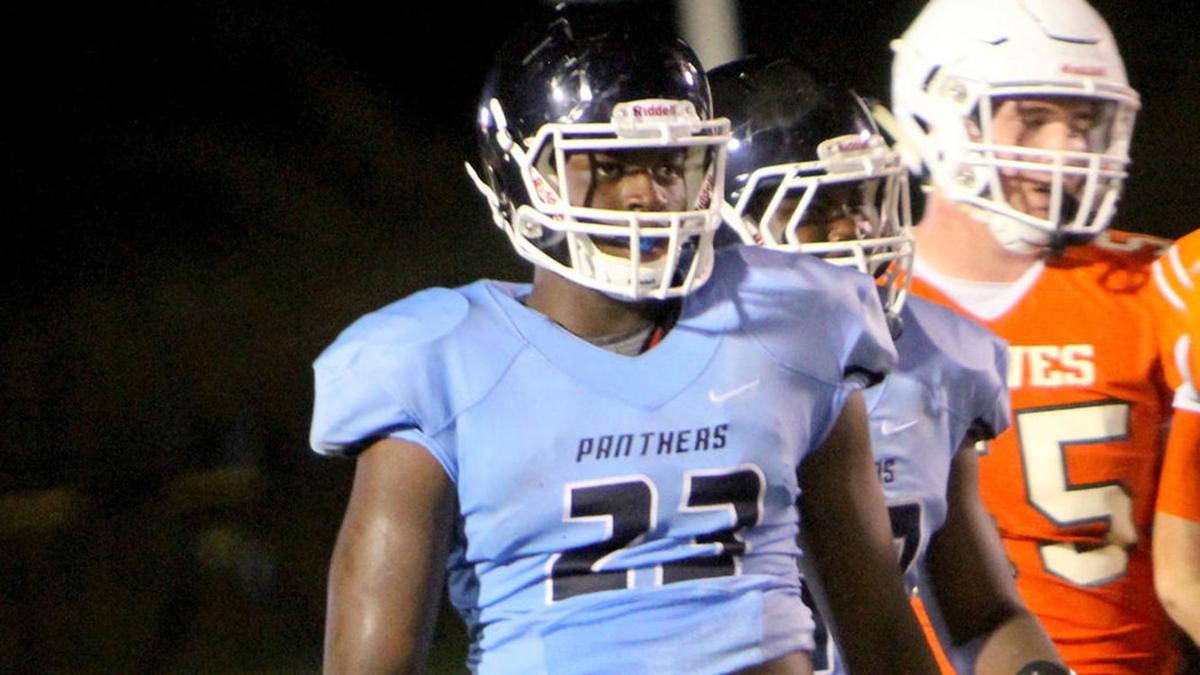 Nebraska's recruiting class dropped one in size Monday when defensive end Robert Porcher IV announced via Twitter he was decommitting from the program.
Out of Dr. Phillips High School in Orlando, Florida, Porcher had been pledged to NU since late June.
"I owe it to myself and to my family, to attend a school that's closer to home," Porcher wrote in an extended tweet. "Because of that, I wanted to inform everyone of my decommitment as soon as possible, so Nebraska can make plans for the team, and so I can take opportunities to explore other options for my career."
The change of plans drops Nebraska to 14 known commitments on the same day a month-long dead period began that restricts in-person contact between coaches and prospects.
Porcher has gained more recruiting attention this fall as he's piled up a career school record in sacks at Phillips High, including 16 this year, while helping his team to a Florida Class 8-A state runner-up finish.
The son of former Detroit Lions great Robert Porcher, he is rated a three-star prospect in the 247Sports composite rankings, and a four-star talent by Rivals.
Porcher is the first player to decommit from Nebraska in this recruiting cycle. His departure comes at an a position of important need for NU, and just a day after another Husker D-end recruit, Guy Thomas of Miami, made an official visit to Maryland. Thomas told Rivals.com on Sunday he still remains committed to the Huskers.
NU is expected to take somewhere around 22 on Signing Day, Mike Riley told reporters last week, although that number is always subject to minor change.
When he committed to NU, Porcher spoke of the close connection he felt with first-year Nebraska defensive line coach John Parrella.
"He knows what it takes to get there (to the NFL)," Porcher said then. "We have a good relationship … I just think he's a good person to be around."
The Huskers will now hope for better news when four-star defensive back Thomas Graham (Rancho Cucamonga, California) plans to announce his school of choice Friday.
His finalists include Notre Dame, Nebraska, Oregon, UCLA, Arizona and Arizona State.
The Huskers appear to be more in the picture with Graham since the staff addition of Donte' Williams, who even attended church with the recruit Sunday before the beginning of the dead period.
Nebraska is trying to end a drought that goes back to Sept. 17, when defensive tackle Deiontae Watts of Plano, Texas, was the last prospect to commit to the Huskers.