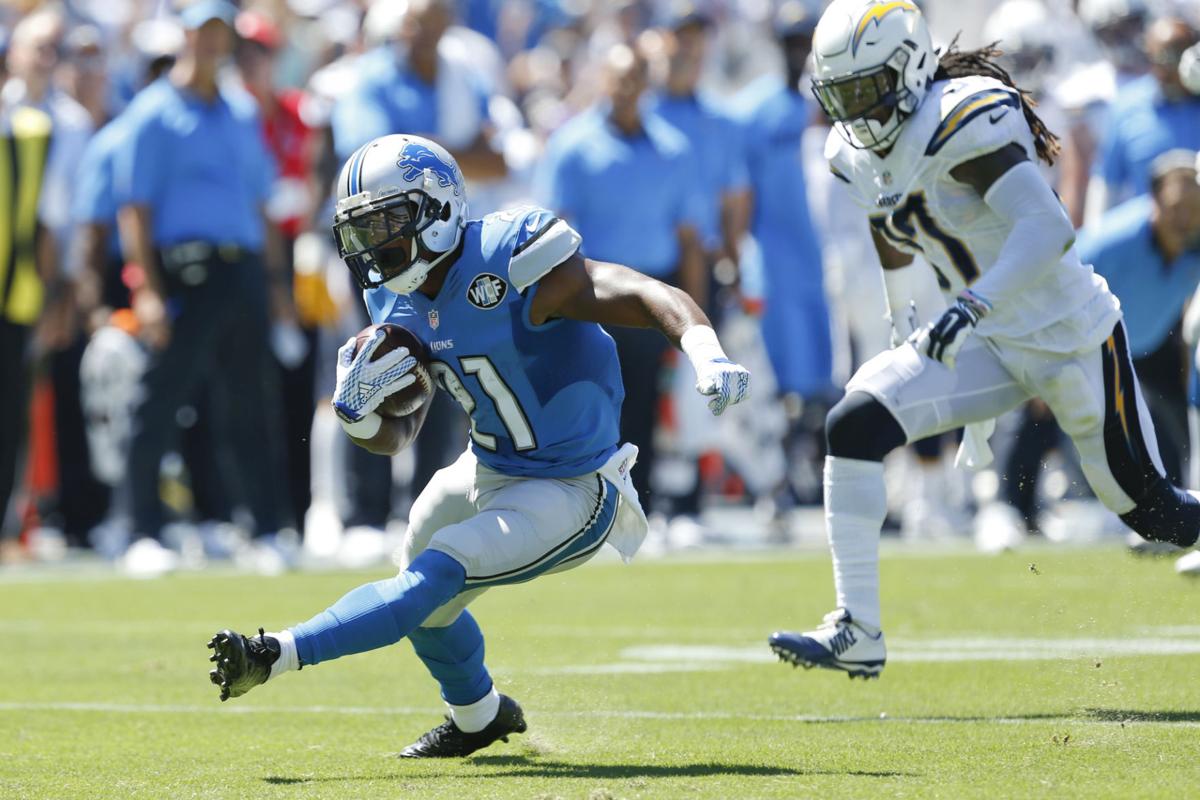 Ameer Abdullah gets a kick out of it, really.
People quickly move past the details. They forget that before he scored that 58-yard touchdown straight out of a video game and before he was running for more than 4,500 yards with an "N" on his helmet, he was a strong-willed kid kicking up dirt down in Homewood, Alabama.
"It's gotten to the point where a lot of people think I'm from Omaha or I'm from Lincoln," Abdullah said. "I always get comments from people, 'Don't forget where you came from. You're a Nebraska boy. Yada, yada, yada.' I'm thinking, 'I'm from Alabama.' But that comes with the territory."
Abdullah will gladly accept the occasional misunderstanding of where "home" technically is for him.
Even as Abdullah is about to enter his second year in the NFL with the Detroit Lions, he casually drops an "our season" when discussing Nebraska's 2015 campaign he watched from a distance, and uses the words "truly special" in describing the attachment Husker fans have formed with him.
"You kind of have to accept the responsibility that when you come to the University of Nebraska and you give four good years to the university and you're respectful to the fans and you try to be the best ambassador for them, they're going to treat you like you're a Nebraskan and like you're one of their own," Abdullah said.
It's part of the reason he wanted to come back to Nebraska this summer to hold a pair of youth charity camps, which will take place at Lincoln Pius X on Saturday and Omaha Bryan on Sunday.
"This is a place where I grew, a place where football became a lifestyle for me, really," he said. "Coming here and maturing as a player, and seeing what an impact I could have on the community as a football player really opened up my eyes on how I can reach back and be an influence on the youth and the community as a whole."
After running for 1,690 yards as a junior and then 1,611 as a senior, Abdullah's 4,588 career rushing yards placed him just 192 behind Mike Rozier's school record.
Abdullah has since blended well into the NFL. There were some fumble issues early, but he finished his first year on a roll, with 597 rushing yards to lead his team, 183 receiving yards and a league-leading 1,077 yards on kickoff returns. He did undergo offseason shoulder surgery, but said he's healthy now and will be ready to roll for training camp.
Still, Abdullah is a tough reviewer when it comes to what he did last fall.
You have free articles remaining.
"It went OK," he said. "I have an independent, separate standard for myself when it comes to things. So on the outside looking in, I had a great rookie year. But for me, there's a lot more I want to accomplish this year, a lot more I can be much better at, and a lot more I can do for this team and ultimately for the NFL."
His Lions finished 7-9, though they won six of their final eight games, and would have finished with a .500 record had they not lost on a Hail Mary to Green Bay.
The margin for error, Abdullah quickly learned, is so thin in the NFL.
"The way they teach you something, it's the way they expect it to be done. You're doing a job," he said.
"In college, you could tell a guy to push up 5 yards and run a slant, but sometimes you cut it short at 3 yards and you'll be fine. But in the league, if they tell you to get 5 yards, it's because they know the guy is going to be covering your (butt). And if you don't go 5 and you cut it short at 3, he's going to jump your route and he's going to pick it off for six the other way. Those are the minute details that you don't think much about in the collegiate realm."
Abdullah may be living the NFL life now, but he's still keeping a watchful eye on the Husker program as well as his former college teammates making a living playing on Sundays.
He brings up Spencer Long, in particular. The offensive lineman started as an unheralded walk-on at Nebraska and built himself into a third-round draft pick by Washington.
Abdullah and Long used to work out together often in Lincoln.
"I just saw the countless hours he put in day in, day out trying to be the best player he could be for Nebraska," Abdullah said. "I know he never thought he was going to be a starting left guard in the NFL. When I come back and see him, I always look at him and smile. Because he's a testament of how hard work can bring out the best in you as a player."
That's a prime example, he thinks, for current Husker players as they try to get the program turned around.
"You can get it done any way, walk-on or scholarship. That's the attitude it takes. That's the attitude I think will carry the team much further if they really believe that no matter my circumstance, I'm going to make the most of it."