With the Big Ten Tournament on the horizon, Purdue stands poised to claim the title — but it won't be easy. The Boilermakers top this week's Big Ten power rankings, while Nebraska sits next to last after struggling mightily on the road. Chris Basnett gauges the Big Ten men's basketball field in this week's power rankings.
1. Purdue (22-7, 15-3 Big Ten)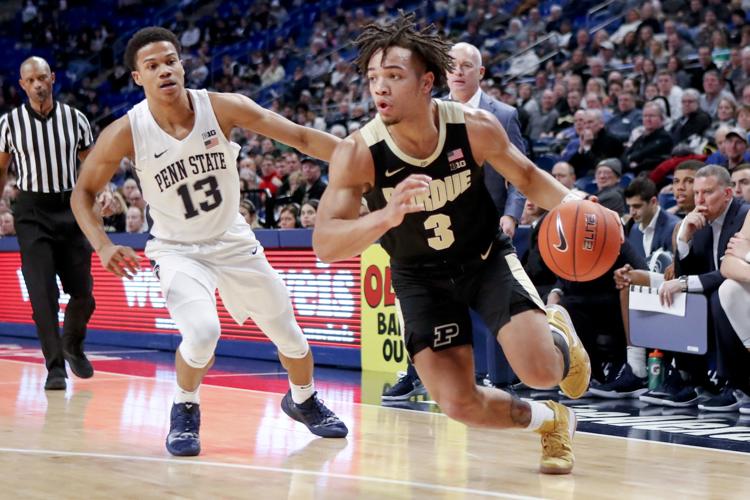 The Boilermakers control their own destiny for the Big Ten's regular-season title — win their final two, and the trophy is theirs. But, both games come on the road. Purdue's last four road games have gone like so: overtime win at Penn State, 14-point loss at Maryland, two-point win at Indiana, three-point win at Nebraska. If the Boilers win out, they will have earned it.
Up next: at Minnesota Tuesday; at Northwestern Saturday
2. Michigan (26-4, 15-4)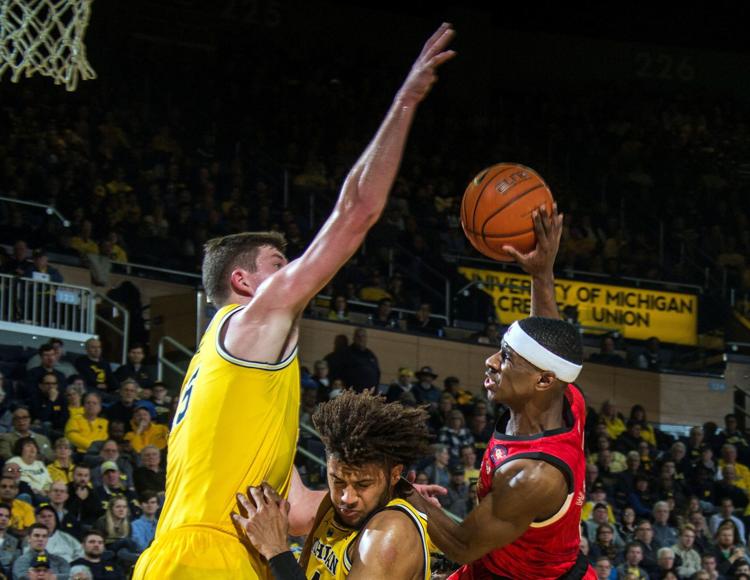 The Wolverines get to rest up for a week before trying to avenge their loss to Michigan State Saturday. With their lack of depth, that's probably not a bad thing. Michigan ranks 351 out of 353 teams nationally in bench minutes, and with the way the Wolverines play defense, the more rest they can get the better.
Up next: at Michigan State Saturday
3. Michigan State (23-6, 14-4)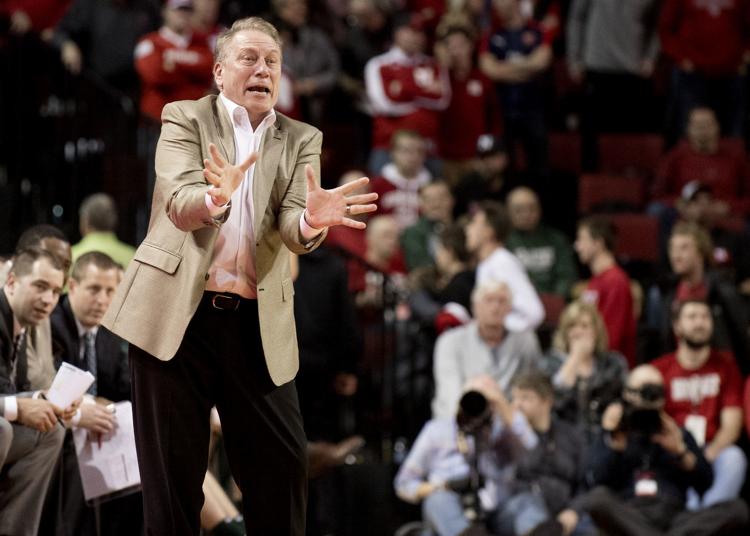 No one is going to feel sorry for Tom Izzo any time soon, but man have the Spartans been hammered by injuries. Three major pieces — Nick Ward, Kyle Ahrens and Matt McQuaid — are battling various ailments , and it looks like neither Ward nor Ahrens will be available against Nebraska. That may not matter against the Huskers, but it will from the day after that game on out.
Up next: vs. Nebraska Tuesday; vs. Michigan Saturday
4. Wisconsin (20-9, 12-6)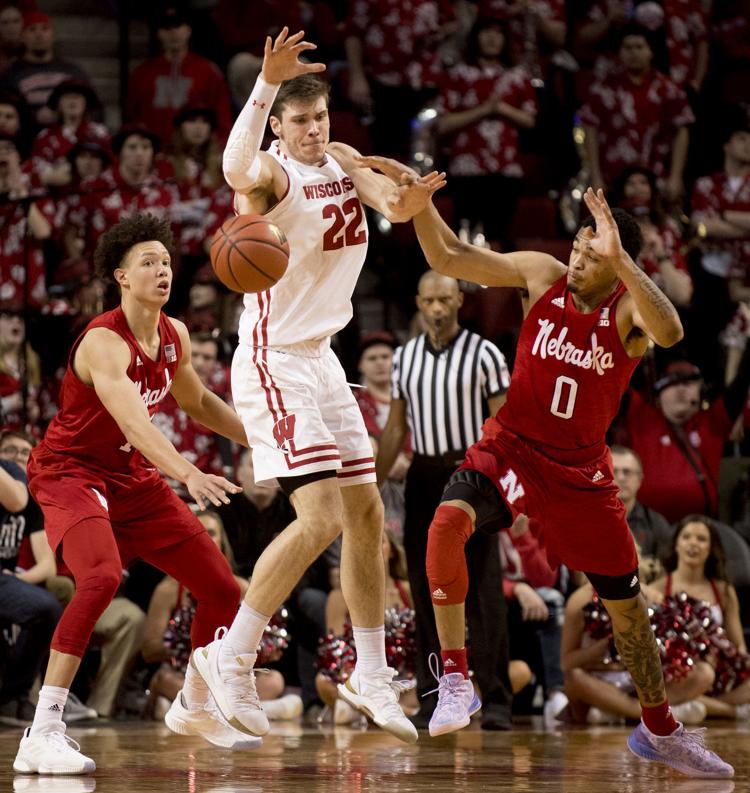 Not exactly inspiring confidence with their play over the last two-plus weeks with close wins over Illinois, Northwestern and Penn State and a road loss at Indiana. The Badgers' style of play certainly contributes to that, and 3-1 in their last four is perfectly well and good. But Wisconsin needs to keep the pedal down to play its way into a double-bye in Chicago.
Up next: vs. Iowa Thursday; at Ohio State Sunday
5. Maryland (21-9, 12-7)
A Terps win over Minnesota and Wisconsin going 1-1 or 0-2 over its final two games means Maryland grabs the No. 4 seed and a double-bye into the Big Ten quarterfinals. Those missed opportunities early in the year — a five-point home loss to Virginia and a two-point road loss to Purdue — could have a major effect on Maryland's NCAA seeding.
Up next: vs. Minnesota Friday
6. Iowa (21-8, 10-8)
The Hawkeyes are playing some truly lousy basketball, with a 20-point loss at Ohio State and a 14-point home loss to Rutgers. The ball hasn't been going through the hoop much in recent weeks, and that problem has become more glaring. Head coach Fran McCaffery is still suspended for one more game, which comes at Wisconsin.
Up next: at Wisconsin Thursday; at Nebraska Sunday
7. Illinois (11-18, 7-11)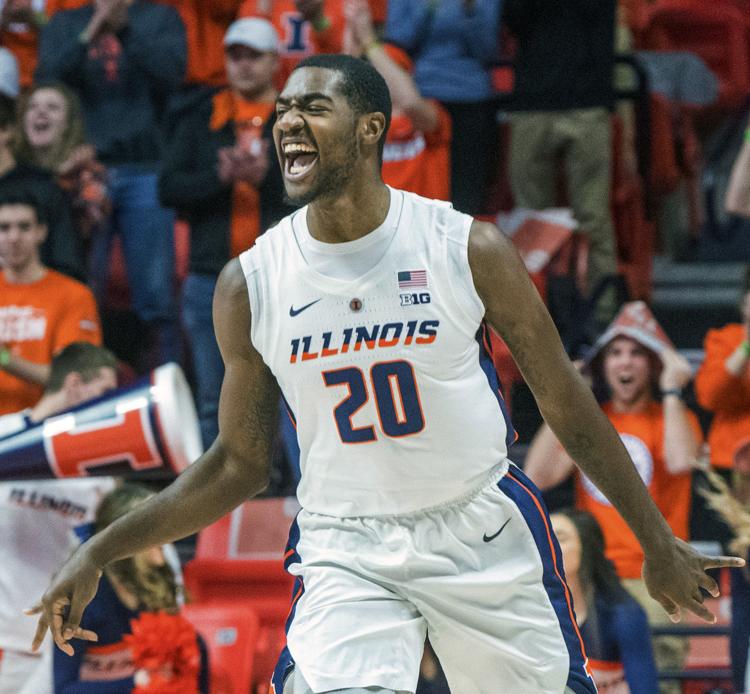 Cooled off considerably since its four-game winning streak, losing three of four and edging lousy Northwestern by five at home. You have to wonder if the Illini, with their frenetic style of play, are running out of gas late in the year. It will be interesting to see if Illinois can make a run in the Big Ten Tournament in Chicago, similar to what Rutgers did last year playing in New York City.
Up next: vs. Indiana Thursday; at Penn State Sunday
8. Ohio State, (18-11, 8-10)
I thought about bumping the Buckeyes ahead of Illinois, but the Illini only lost at Purdue by 17 points. Ohio State, on the other hand, went into West Lafayette and got housed by 35 in an 86-51 loss that wasn't even that close. Not exactly what you want when you're angling for an at-large bid.
Up next: at Northwestern Wednesday; vs. Wisconsin Sunday
9. Minnesota (18-11, 8-10)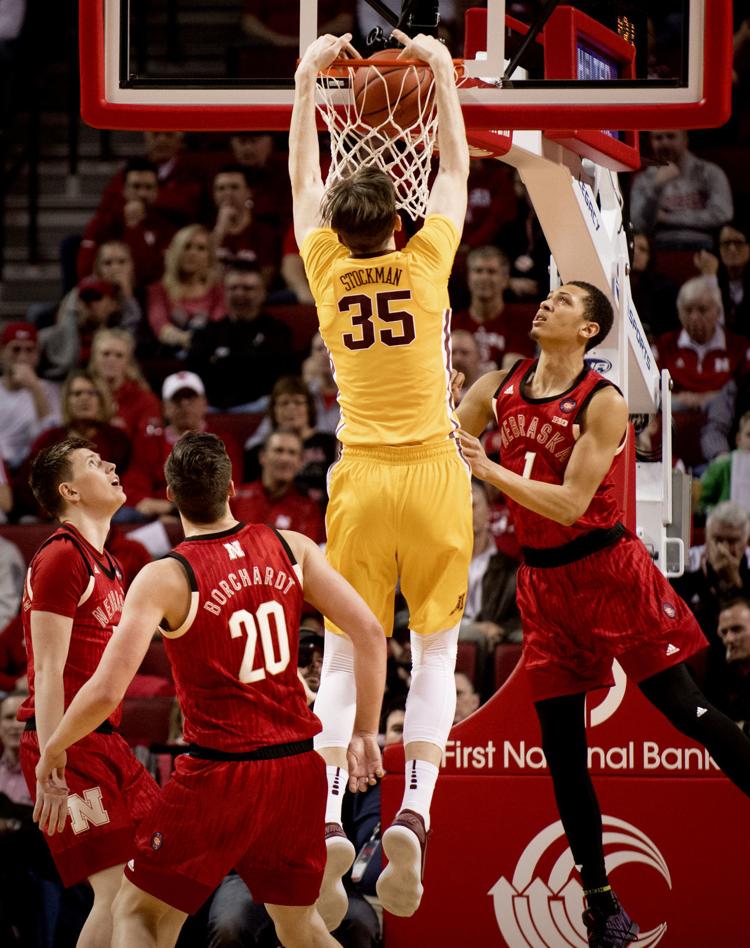 Had to win at Northwestern, and got it done. Now, can the Gophers find a way to split with Purdue (at home) and Maryland (on the road)? Lose them both, and it might take some work in the Big Ten Tournament to get an NCAA bid. There just aren't a lot of quality wins on that schedule.
Up next: vs. Purdue Tuesday; at Maryland Friday
10. Penn State (12-17, 5-13)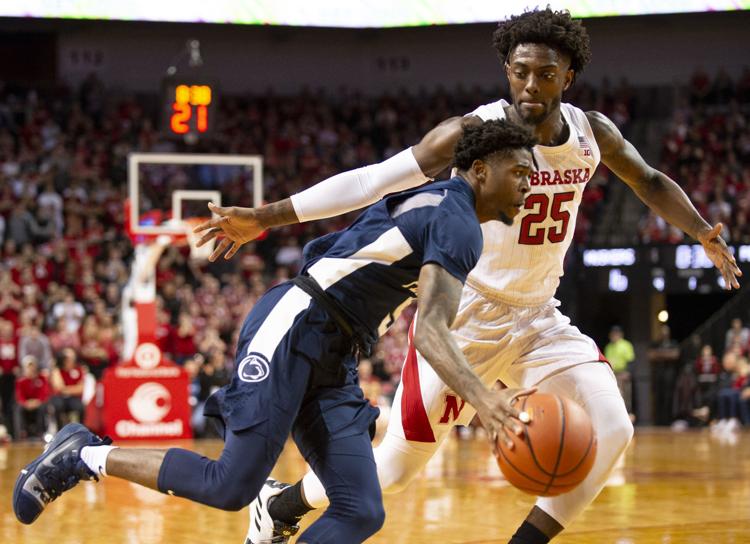 Two very important games for the Nittany Lions to end the regular season. Beat both Illinois and Rutgers, and Penn State will avoid the play-in round of the Big Ten Tournament after starting 0-10 in league play. And with as hot as the Nittany Lions are, don't rule out a surprise run in Chicago.
Up next: at Rutgers Wednesday; vs. Illinois Sunday
11. Rutgers (14-14, 7-11)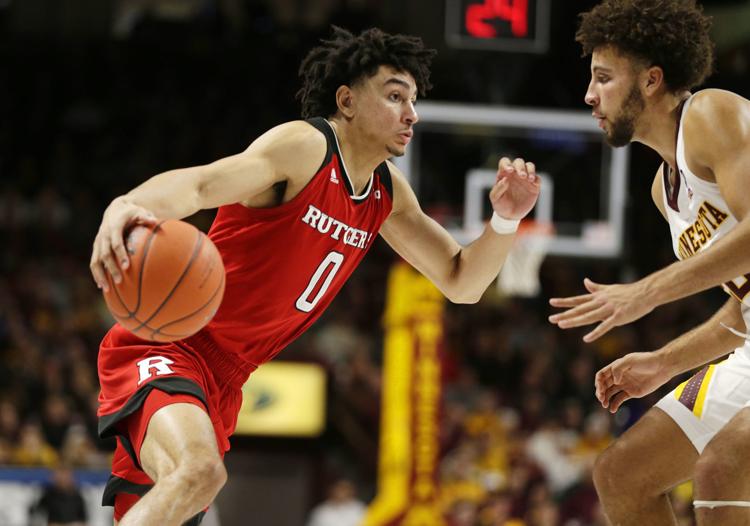 Raise your hand if you thought Penn State at Rutgers Wednesday night would be a matchup of two of the hottest teams in the Big Ten. Rutgers' win at Iowa last week was its first road victory over a ranked team since 2008. Win their final two regular-season games, and the Scarlet Knights will have their first winning season in 13 years.
Up next: at Iowa Saturday; vs. Penn State March 6
12. Indiana (15-14, 6-12)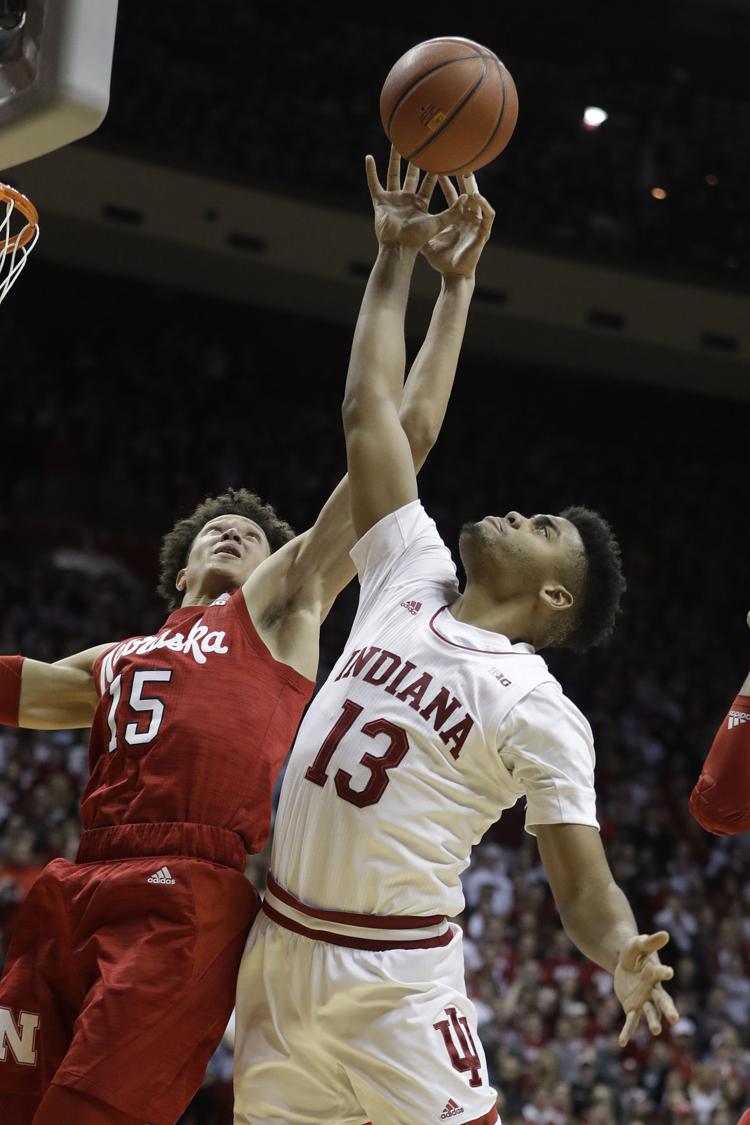 The Hoosiers in 2019: 2-0 vs. Michigan State, 2-12 against everybody else. If it wins its final two games, Indiana's NCAA Tournament resume will be one of the strangest in years — six Quad 1 wins, which is more than teams such as Gonzaga, Houston and Louisville — but a 4-12 record since the calendar turned.
Up next: at Illinois Thursday; vs. Rutgers Sunday
13. Nebraska (15-14, 5-13)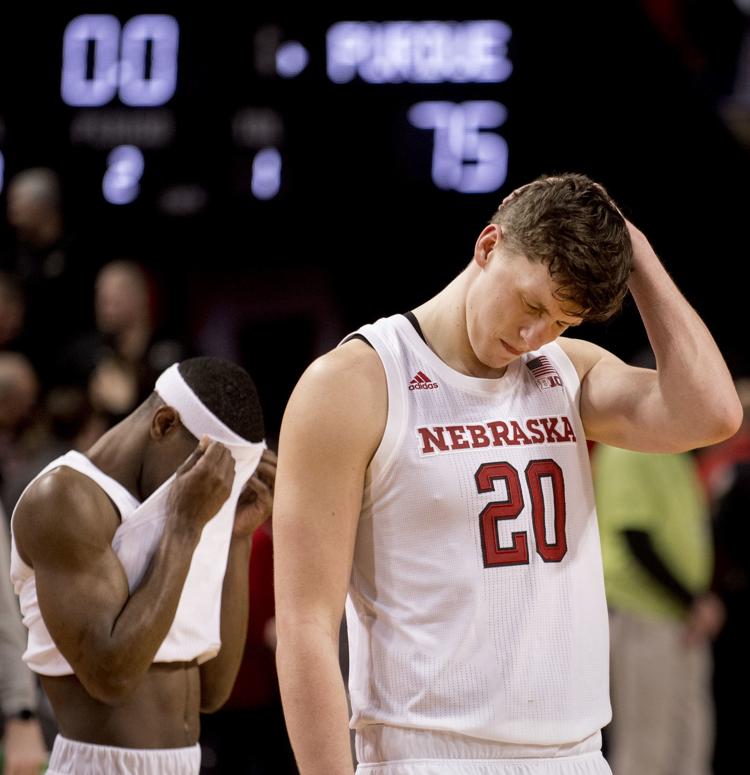 The Huskers changed up their road trip routine for Michigan State, leaving early Monday afternoon and practicing in East Lansing instead of practicing in Lincoln before leaving, as they've done previously. The merits of making such a move so late in the season can be debated, but the way Nebraska has played on the road its last two games cannot. Might as well try something different.
Up next: at Michigan State Tuesday; vs. Iowa Sunday
14. Northwestern (12-17, 3-15)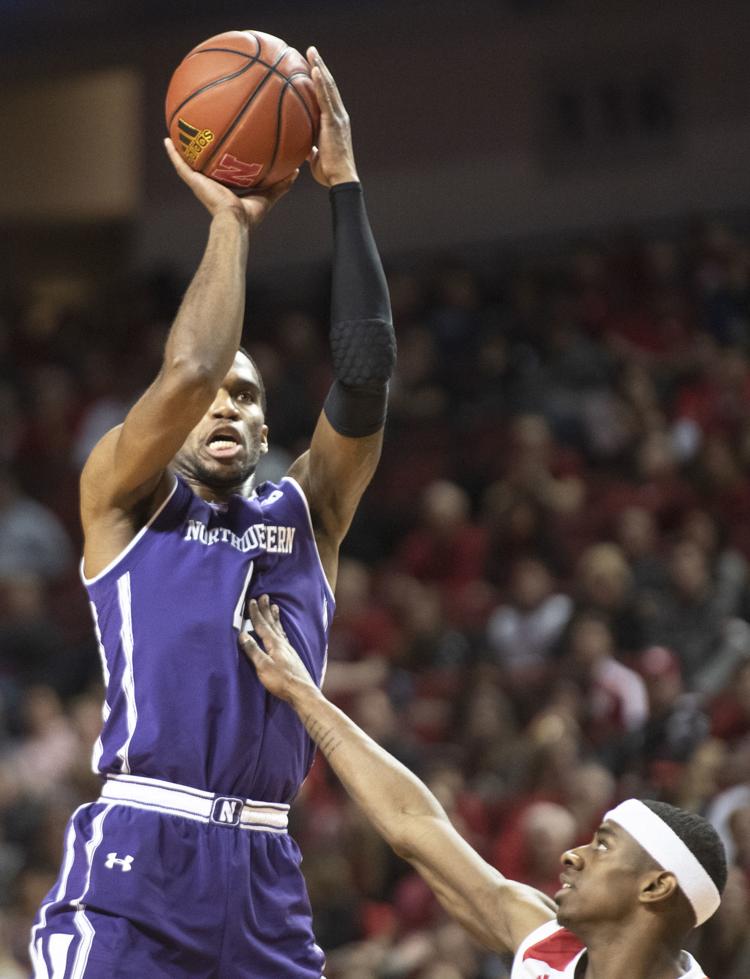 Locked into the No. 14 seed at the Big Ten Tournament. Even if they somehow upset Ohio State and Purdue to end the season, the Wildcats would still lose the tiebreaker to Nebraska thanks to Nebraska's head-to-head win in Lincoln.
Up next: vs. Ohio State Wednesday; vs. Purdue Saturday