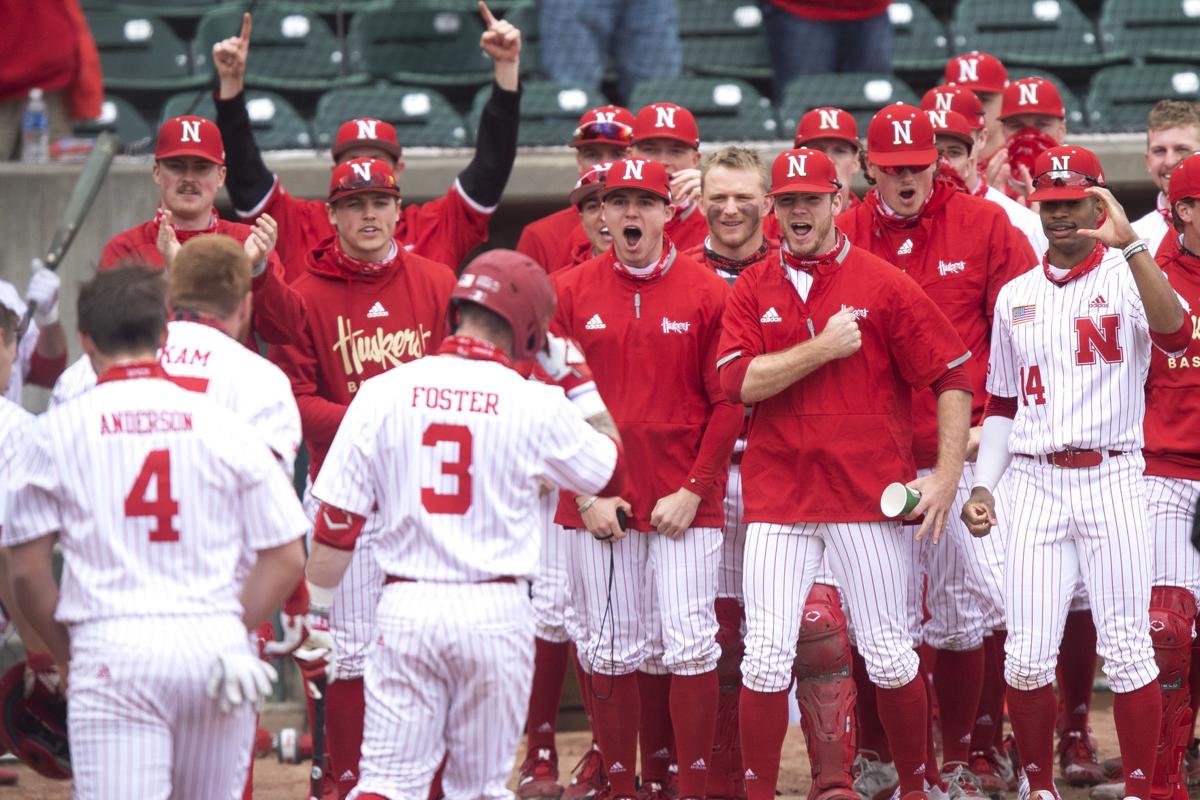 When the Nebraska baseball team takes the field this weekend against Maryland, the Huskers will do so as the first-place team in the Big Ten.
Thanks to Maryland's 17-7 win over Michigan on Monday, NU sits alone in first place in the conference at 13-5, one-half game ahead of the Wolverines (13-6) and 1½ games ahead of Ohio State.
After not being picked among the league's top six teams in the preseason coaches' poll, NU has gotten to where it is thanks to a simple formula: be aggressive, and keep that aggression through the entire game.
In winning eight of its last nine games, Nebraska has done just that.
"There were some moments in those games (against Illinois over the weekend) where our aggression helped us win those games," NU coach Will Bolt said Monday night on the "Sports Nightly" radio program. "We tell our guys that fortune favors the bold, and we want our guys to compete that way."
NU's coaches want that mentality to permeate all facets of the game — whether it's at the plate, on the mound, defensively or on the base paths.
And it reared its head during a key moment in Sunday's series-clinching win when Brice Matthews stole home with two outs late in a two-run game.
The true freshman from Texas saw an opportunity, and when Illinois catcher Jacob Campbell looped a throw back to Illini pitcher Andrew Pogue, Matthews broke for the plate and easily slid in under the attempted tag to give NU a 10-7 lead in a game it would go on to win 12-7.
"I can't necessarily say we practice that straight steal of home, but it was on the radar," Bolt said. "Brice Matthews showed nerves of steel there."
Bolt credited third base coach Lance Harvell with being "pretty relentless" in sending runners, and credited his players with the mentality to follow through.
"It's fearless and it puts a lot of pressure on a pitcher and a defense," Bolt said.
The same applies for when Nebraska is in the field. The Huskers knew Illinois' offense would be a challenge to contain, especially in the Illini's hitter-friendly park. But NU's hurlers limited the walks and bore down when they needed to.
"When we get ourselves in jams, we've really competed well. Made some high-quality pitches and pitched with some confidence in big spots to get off the field," Bolt said.