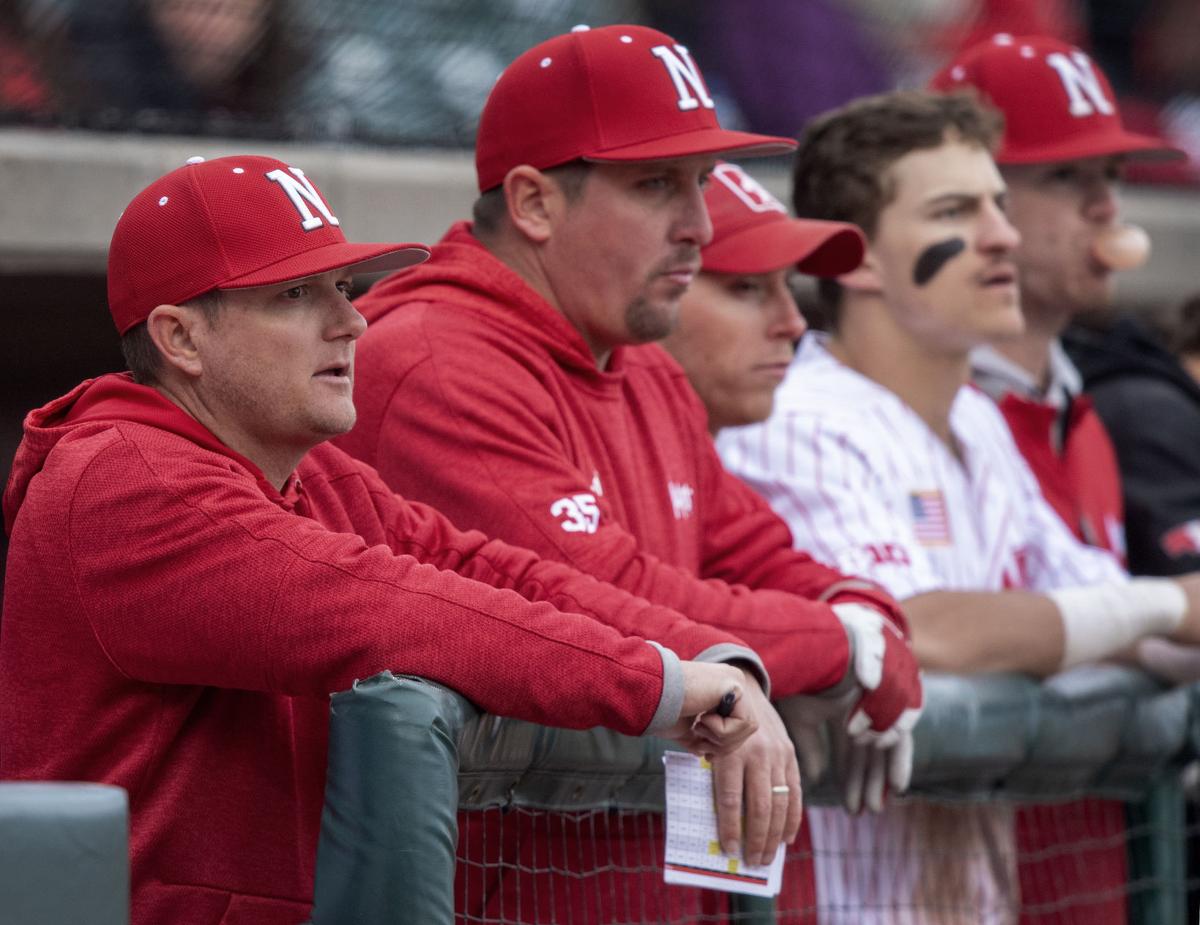 Let's be clear: Will Bolt preferred a full baseball season last spring.
His Husker squad got 15 games in before the COVID-19 pandemic began to spread.
The remaining ballgames were shelved, but the Nebraska coaching staff didn't sit back during quarantine life. Instead, it went to work on revamping multiple areas of the roster, adding 17 newcomers, including several junior college players and transfers.
"We were able to see enough, I think, and honestly being finished and having our exit meetings in April probably helped us turn the roster over the way we did, because usually it's June, hopefully, if you're playing in the postseason," Bolt said last week.
The Huskers wanted to add depth to the infield, at catcher and to the bullpen. Check, check and check
Bolt wanted more versatility in the lineup, too, and that appears to be in full effect.
Sophomore Cam Chick, who played infield during his first two seasons in Lincoln, was in left field during Thursday's scrimmage.
Sophomore Spencer Schwellenbach found a home at shortstop during his first two years with the Huskers. Now he's likely to pitch in and help as a reliever.
The Huskers added players like Millard West grad Max Anderson, who can play at any spot in the infield, his primary position being shortstop. NU also welcomed freshmen infielders Brice Matthews and Jack Steil, and juco transfer Efrain Cervantes.
NU already has some young corner infielders in Leighton Banjoff, who can also play in the outfield, and Luke Boynton. Both flashed their potential during the shortened season.
"We've added some pieces that are versatile, athletic, physical — hopefully durability comes from that — and just having the ability to just have different moving parts, guys that can play different spots," said Bolt, who is entering his second year as head coach. "We wanted to have multiple guys on our roster that could play shortstop if need be."
After splitting time at outfield and infield during summer ball, Chick said he is comfortable with wherever the coaches put him.
"We had the depth in the infield, so might as well just go out to the outfield, try it out a bit, because you never know where you're going to be put in the season, because it's still early in the fall, and you just got to figure out where you can help the team best," he said.
The Huskers also want flexibility within the pitching staff. Shay Schanaman was one of the team's top arms out of then pen in 2019 and 2020, but the Grand Island graduate could get stretched out for a possible rotation spot.
Despite only having a small sample size to evaluate, Bolt said his staff learned a lot about team in the spring. The Huskers wanted to strengthen pitching, especially the pen. They added New Mexico State graduate transfer Chance Hroch, juco transfer and Lincoln High graduate Cam Wynne, and juco transfer and Elkhorn South grad Jake Bunz.
Now add Schwellenbach to the mix.
Bolt said the Michigan native throws a lot of strikes and has three above-average pitches.
"Just seeing his numbers in high school, what he was able to do from a strikeout-to-walk ratio, he really didn't walk much guys at all, which is pretty rare for a guy, that he's been asked in high school to do both (pitch and play in the field)," Bolt said.
Nebraska's newcomers are also leaving an early impression with the older players during fall practices. Of the 42 players on the current roster, 17 are new to the team.
"They're coming in right away ready to work, so we couldn't ask for anything more than that," Chick said. "Honestly, they've put in the work that most freshmen probably won't at the beginning of the season. They're ready to work every day.
"They're going to find the field pretty early in the season. They've got that type of talent."